This is not your ordinary salad.....it's a refreshing and super easy salad to make with just 5 ingredients.
32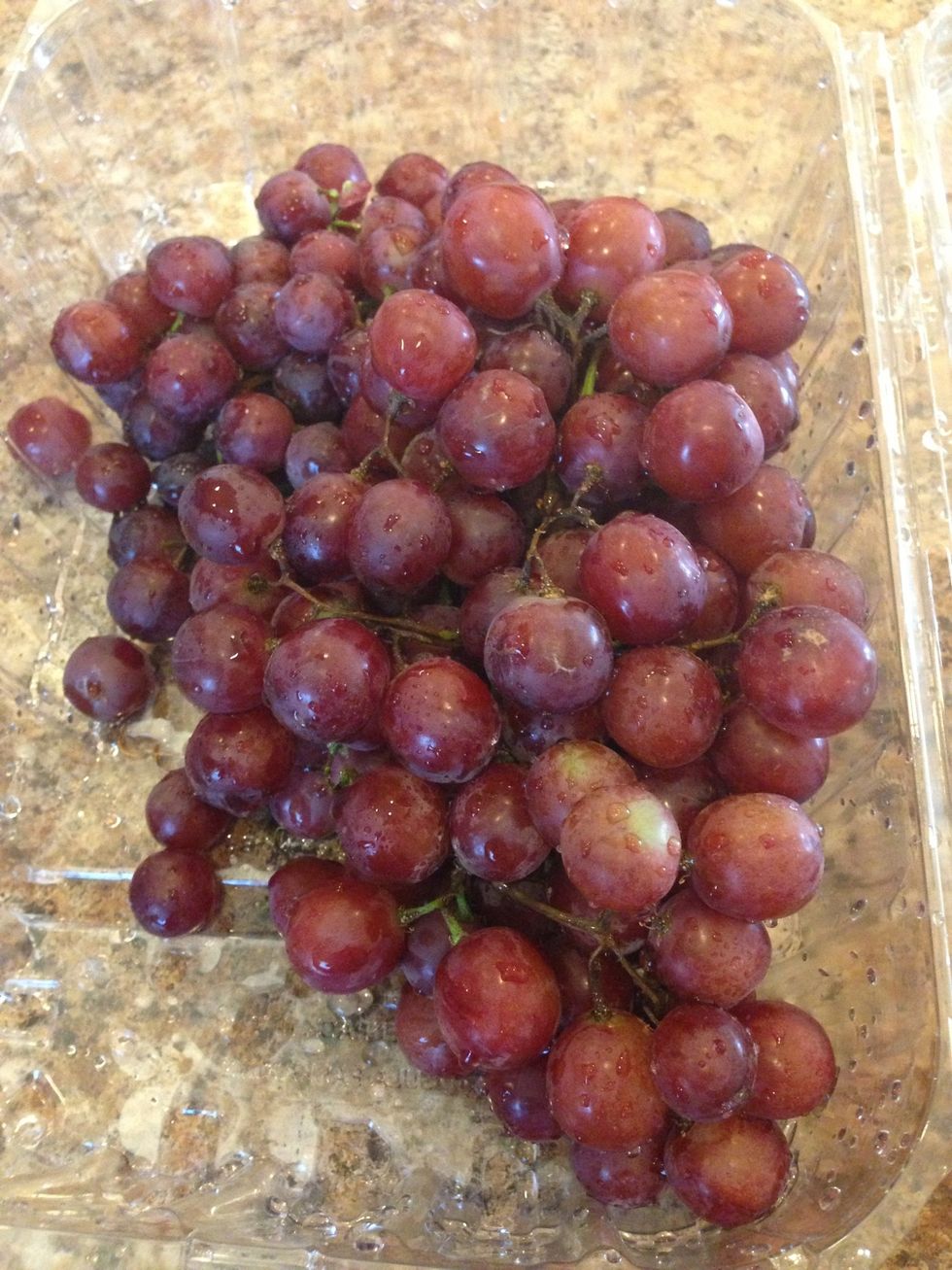 First: wash grapes and pull them from the stem.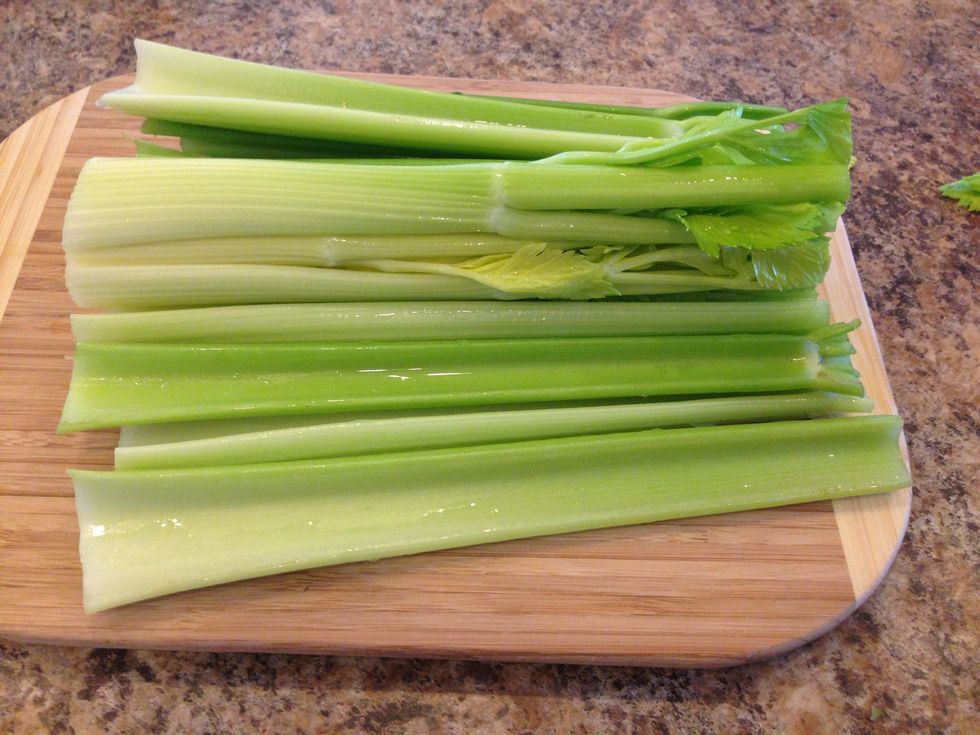 Wash and prep celery.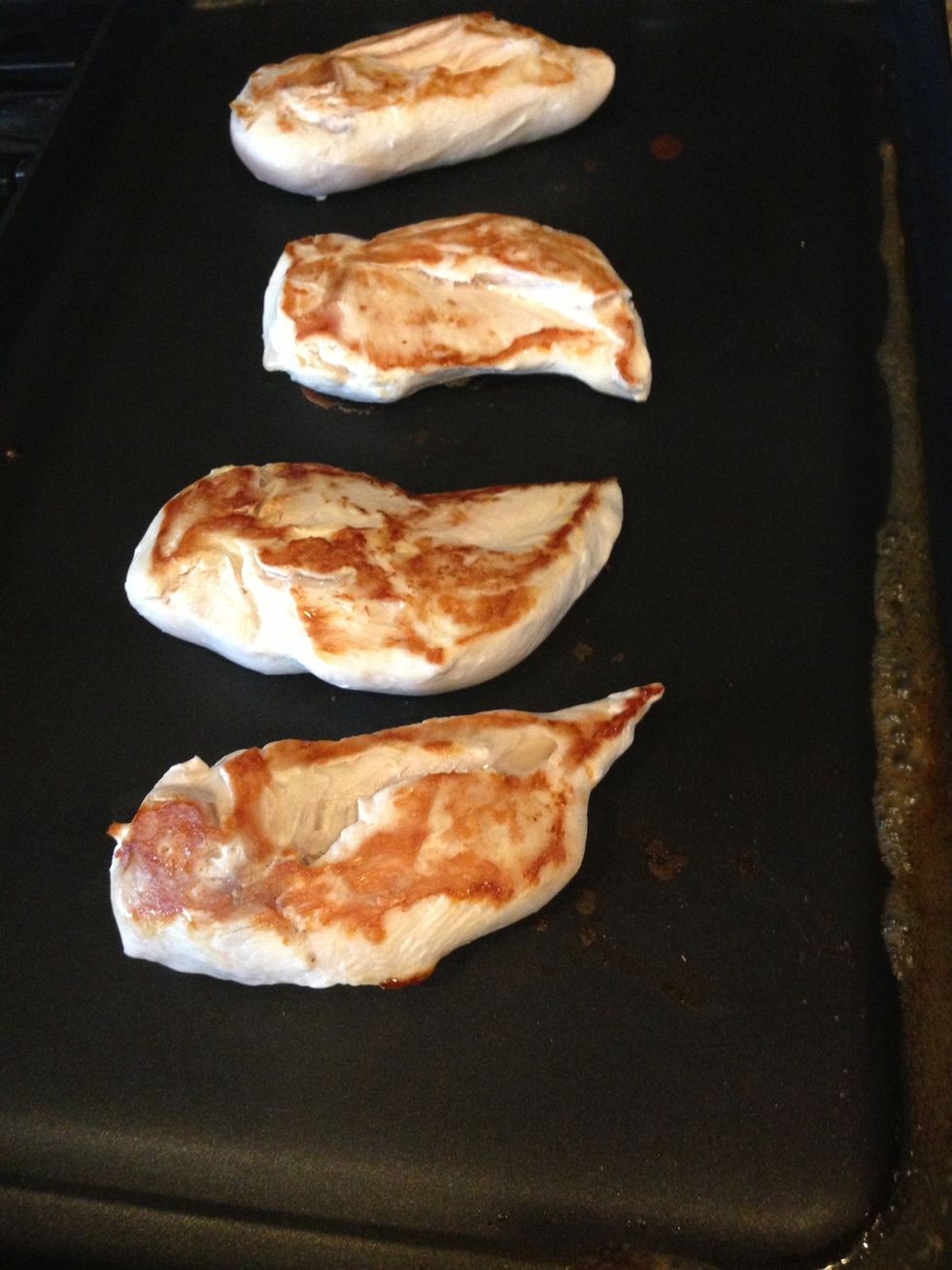 Cook chicken breast and set aside to cool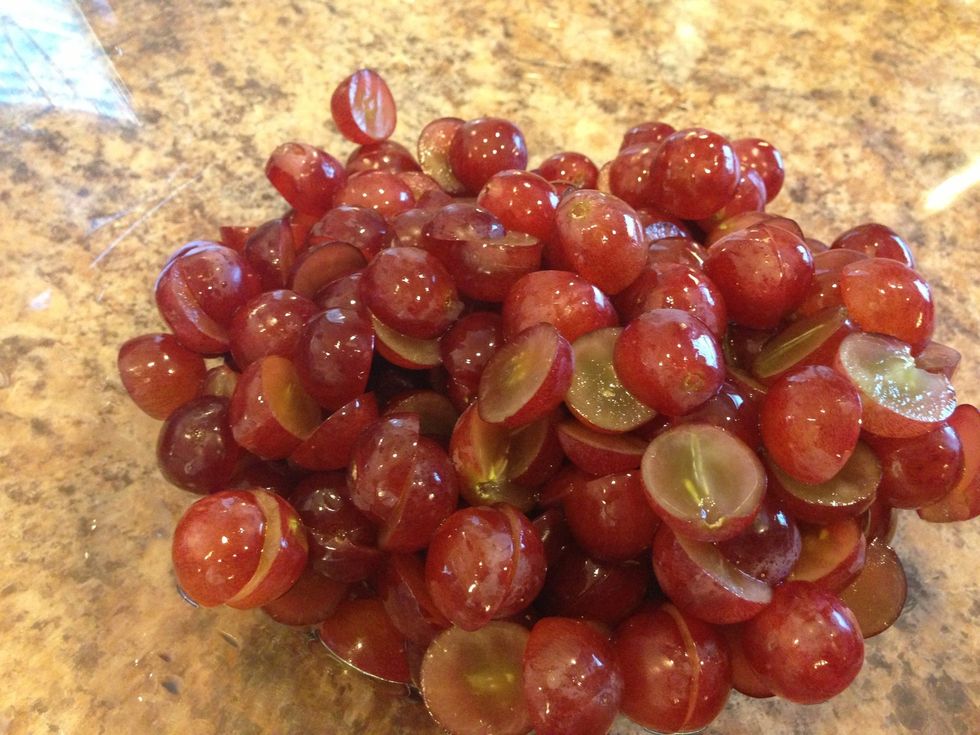 Slice grapes in half and place in a large bowl.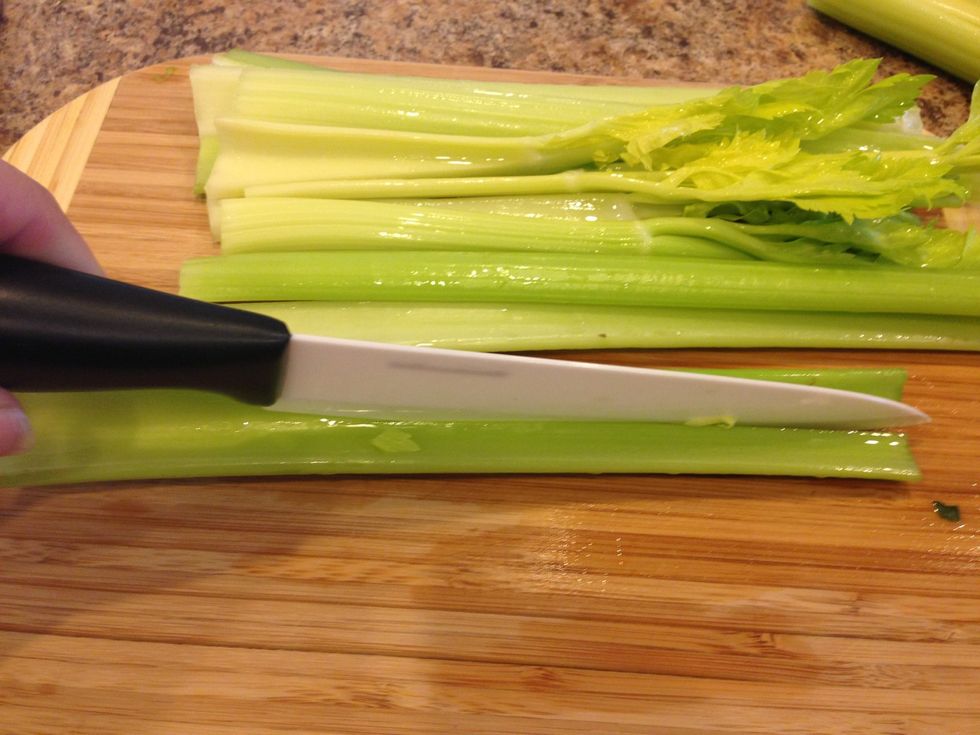 Slice each celery stalk in half.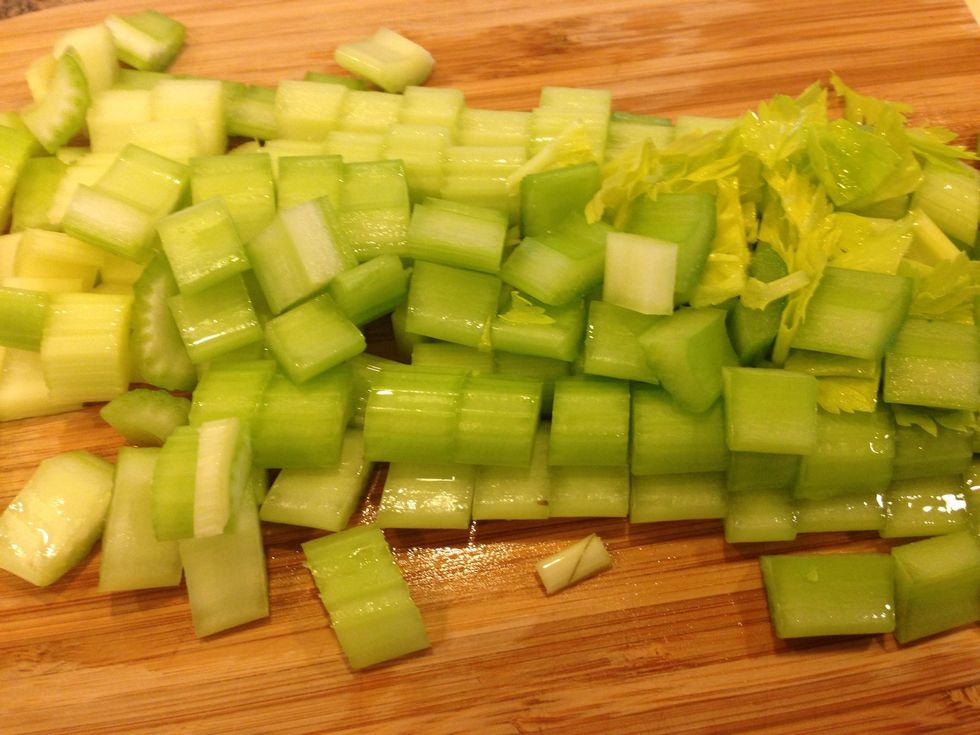 Then chop into small, bite size pieces.
Add celery to the large bowl.
Add 1 cup slivered almonds.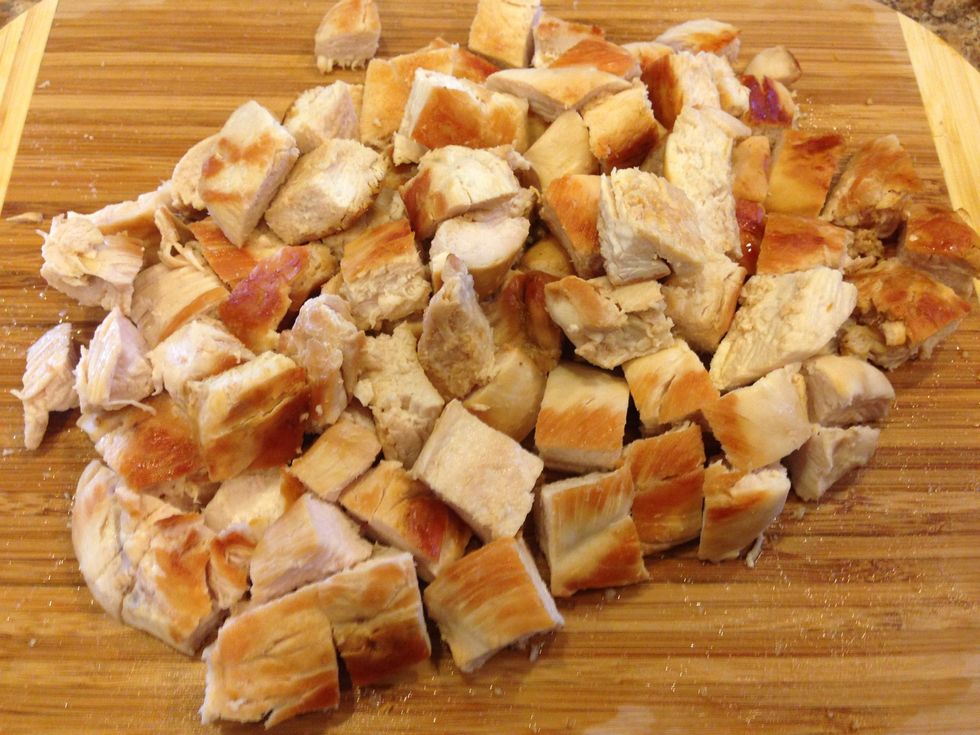 Once the chicken has cooled, chop into bite size pieces and add to the bowl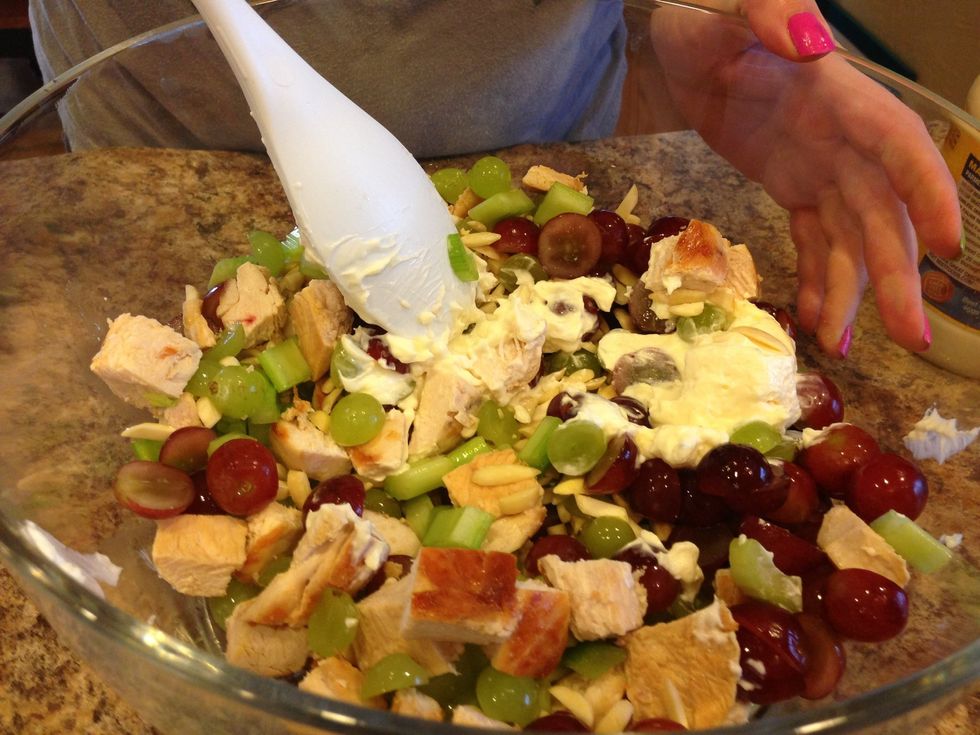 Add the 1 cup mayo. This step is really flexible. You can add more or less based off of your preferences.
Stir until everything is incorporated. Add salt and pepper to taste. Time to enjoy! This is really yummy the next day or made into sandwiches. (Croissants are my favorite to make sandwiches )
1.0lb 1-2 lbs red or green grapes
3.0lb Boneless, skinless, chicken breast (about 4 )
1.0bnch Fresh celery
1.0c Slivered almonds
1.0c Mayo-can use more If you desire.
Salt and pepper to taste