A yummy fried rice with chicken, Bell peppers, and zucchini, Delicious!
17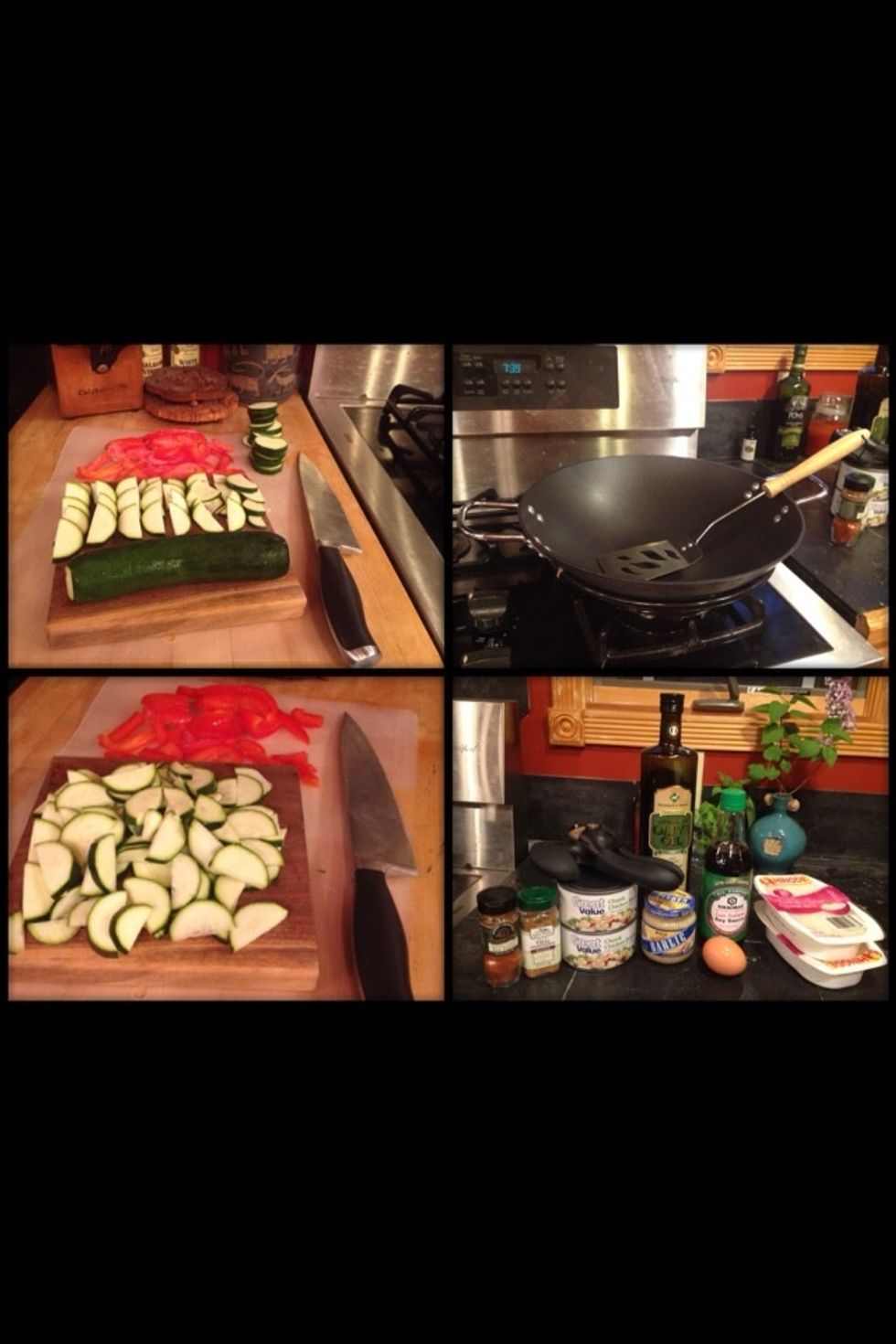 Get your ingredients out and Chop the zucchini into half wafers and the bell peppers into strips.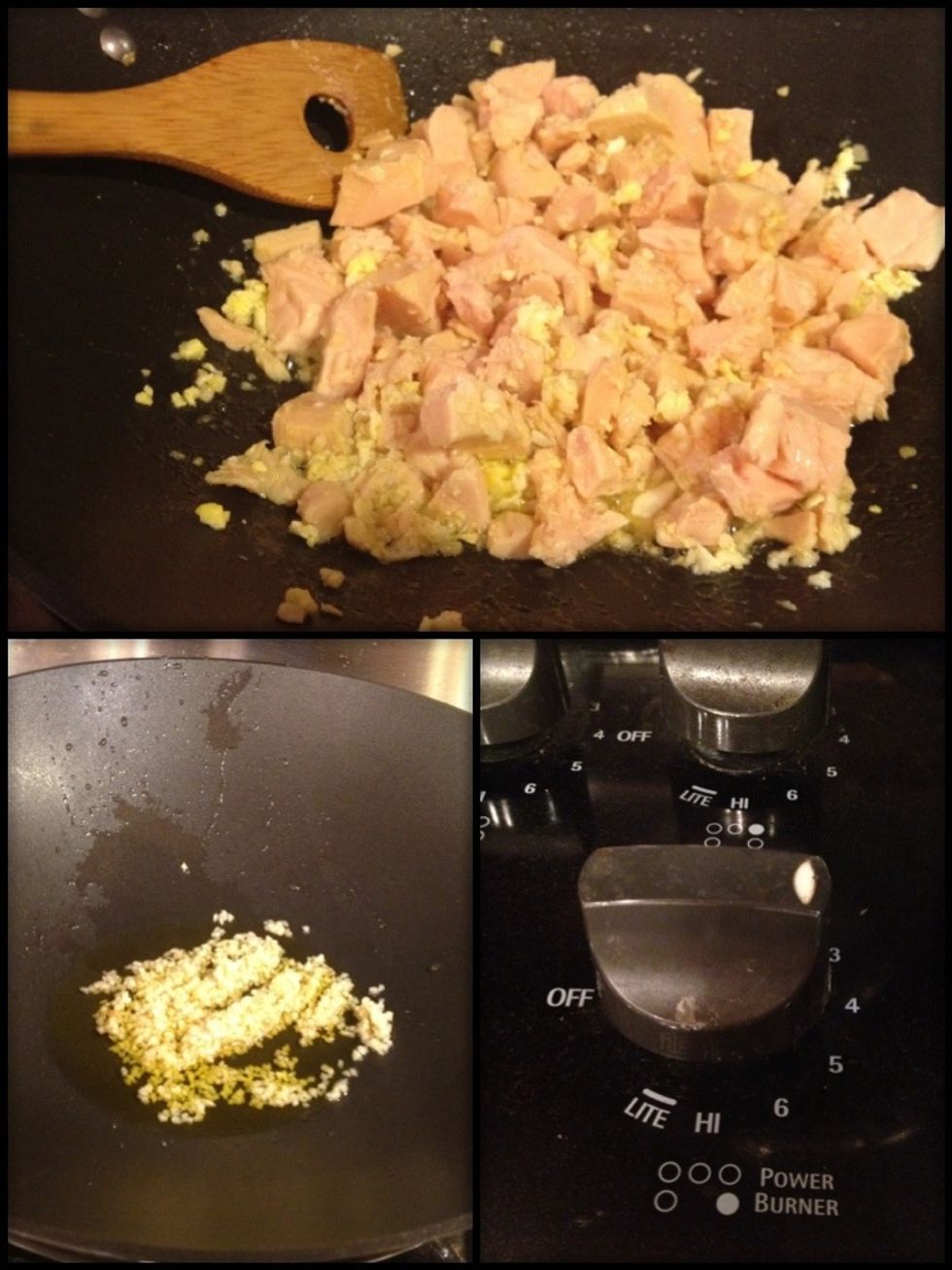 Put the vegetable oil and garlic in the wok and turn the Heat to medium(4), then put in the egg and when it's scrambled put in the canned chicken.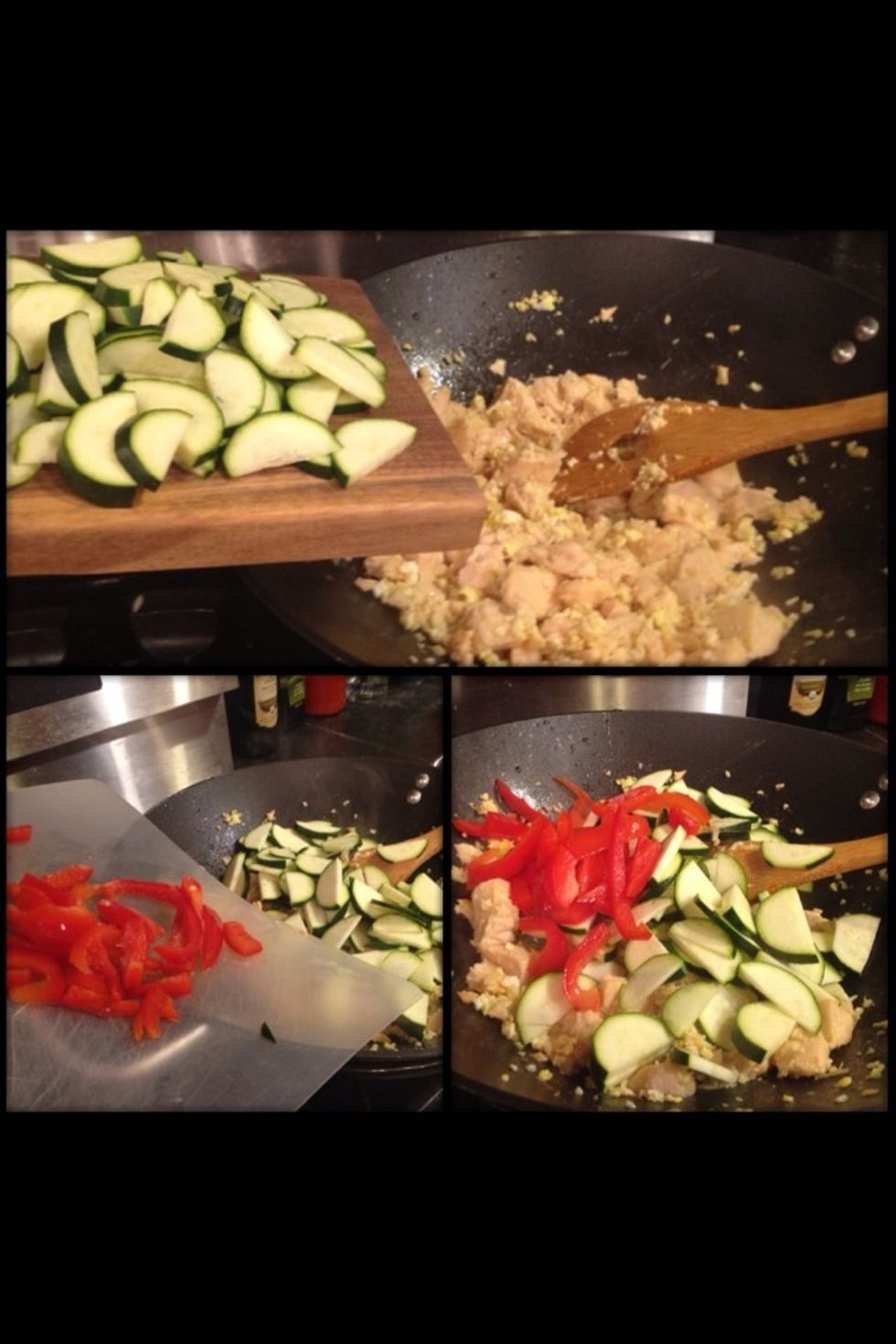 When the chicken is almost cooked, put in the zucchini and bell peppers.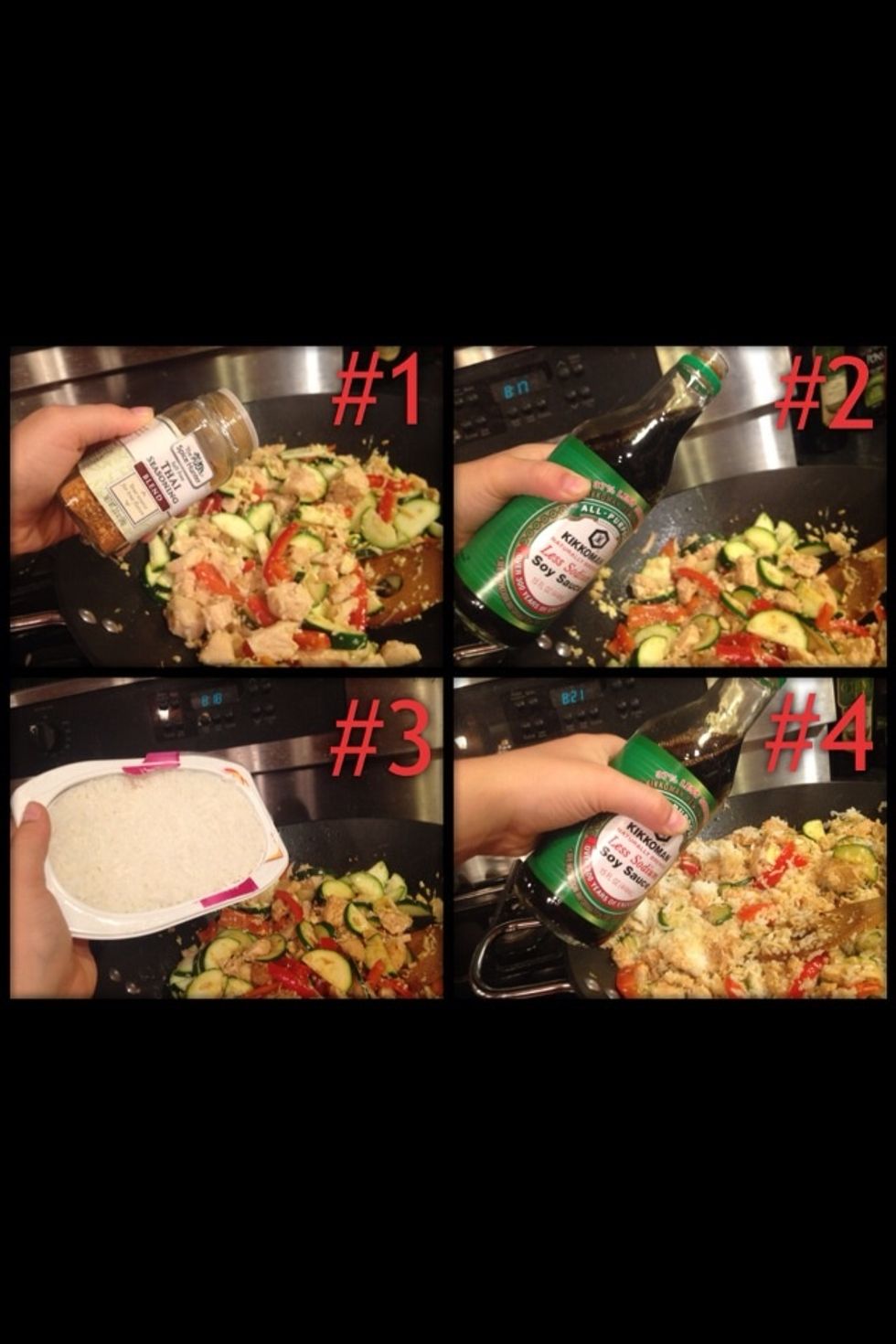 Put in a lot of seasoning, put in a lot of soy sauce, stir, put in all of the rice, stir, put in a little soy sauce, stir.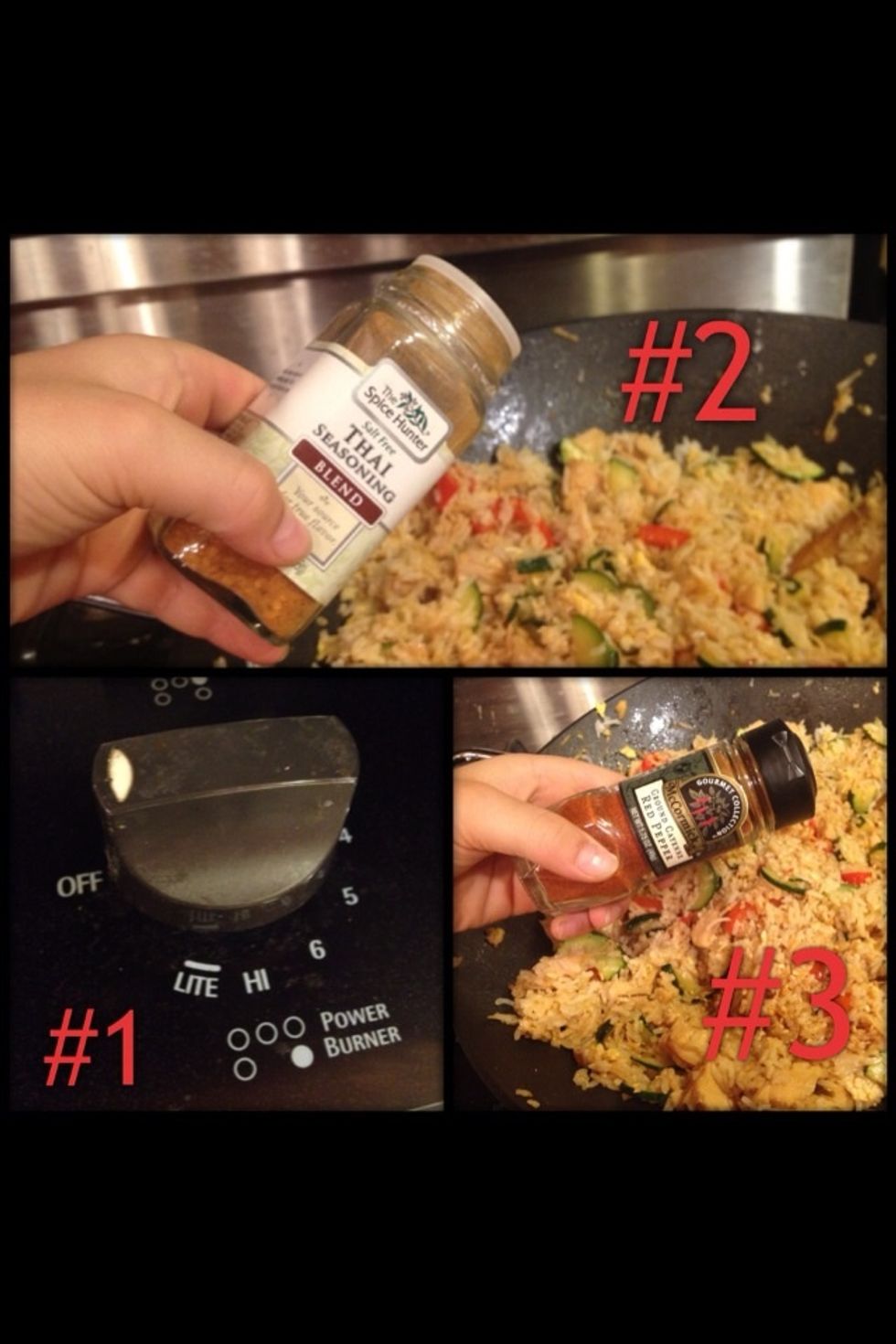 Turn off the heat, put in a little bit more seasoning, put in some crushed cayenne pepper(optional), stir.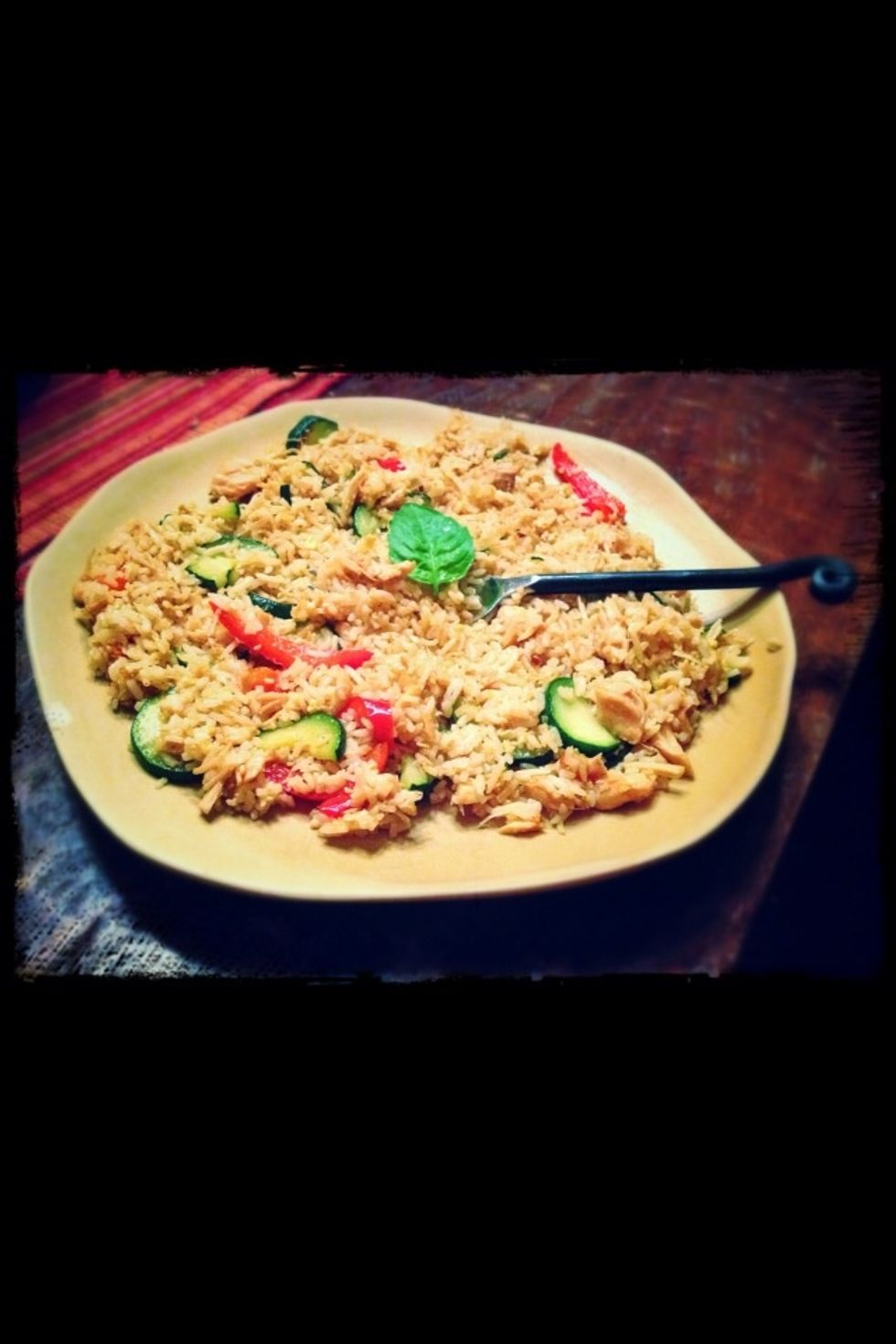 Serve, eat, and enjoy! Mmmm... Delicious!!!
wok
Spatula
Cutting board+knife
1.0 Egg
2.0 Cans of chicken
0.0c Minced garlic
0.0c Vegetable oil
1.0 Bell pepper
1.0 Large zucchini
0.0c Soy sauce
Thai seasoning
Cayenne pepper (optional)
2.0 Packages of white rice
Can opener