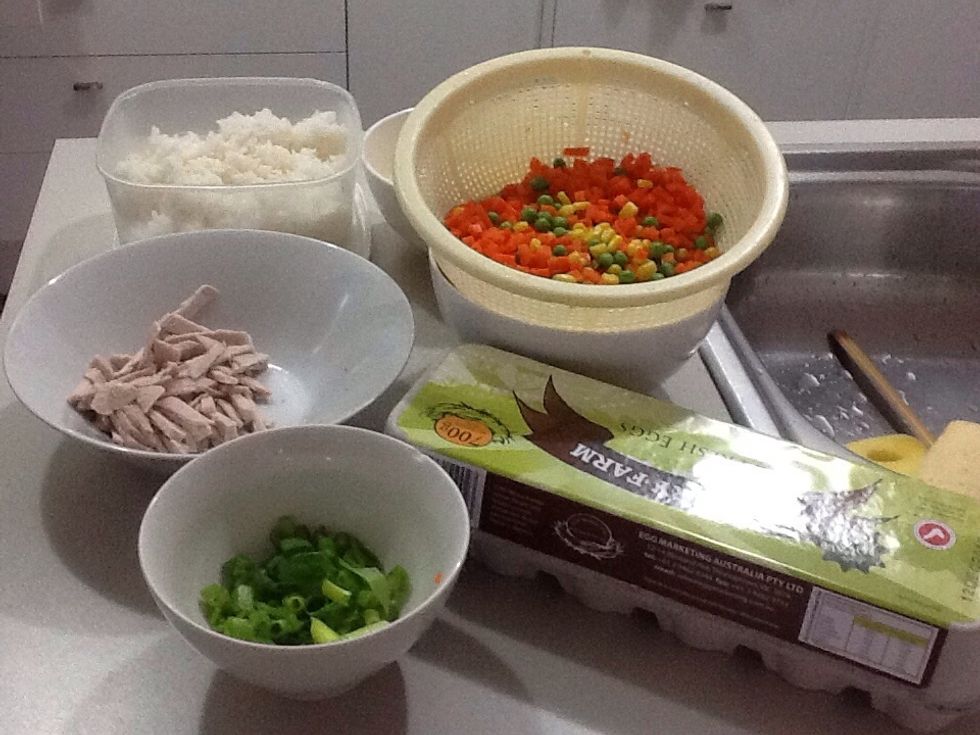 Gather your ingredients.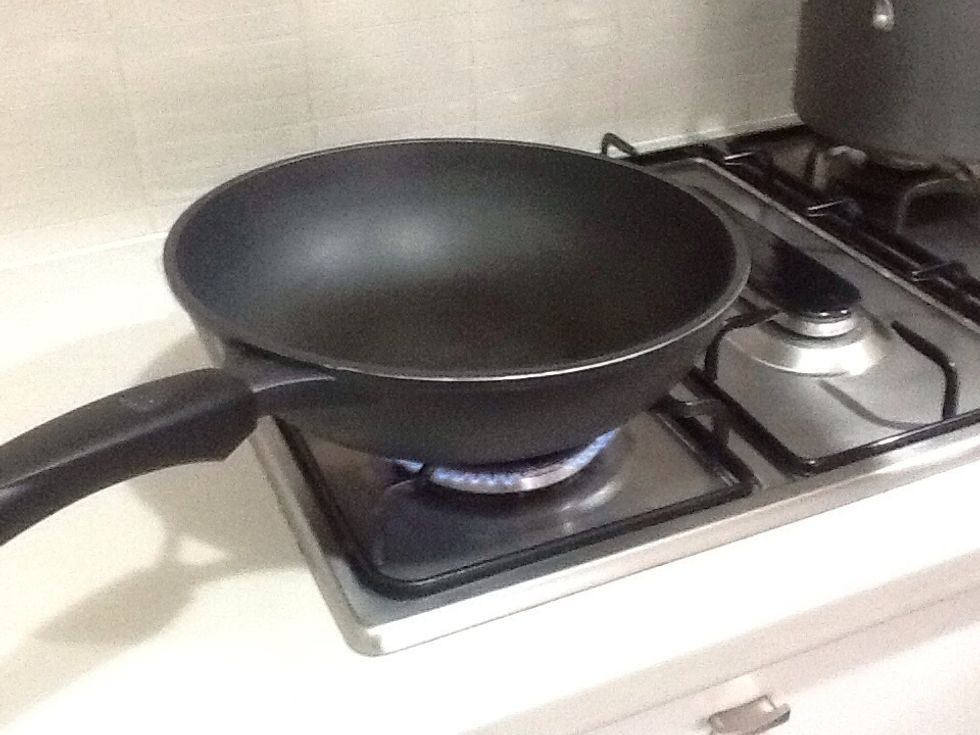 Place the wok onto the stove and turn the heat onto high.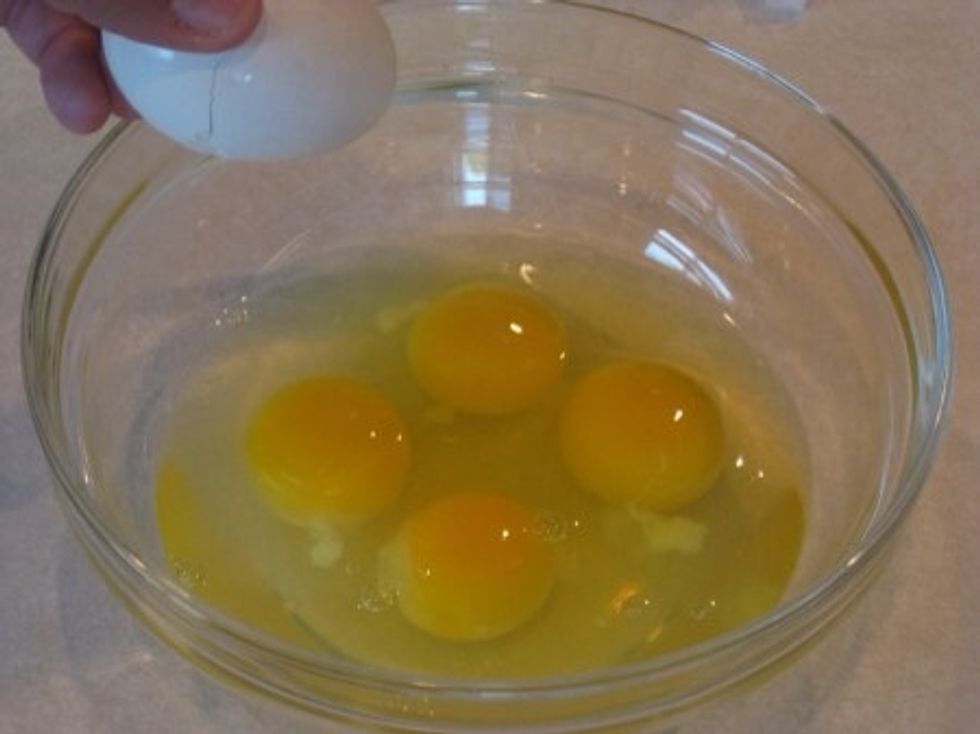 Crack 4 eggs into a bowl and beat it.
Once the wok is hot reduce the heat to medium and add two tablespoon of cooking oil.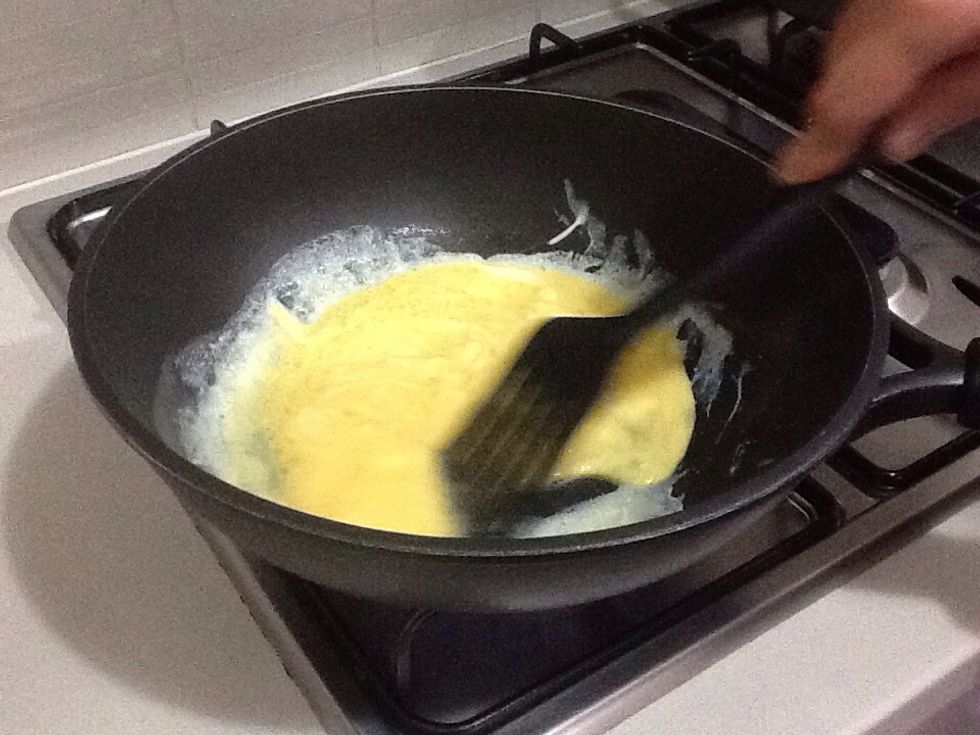 Add the beaten eggs into the wok and stir until solid.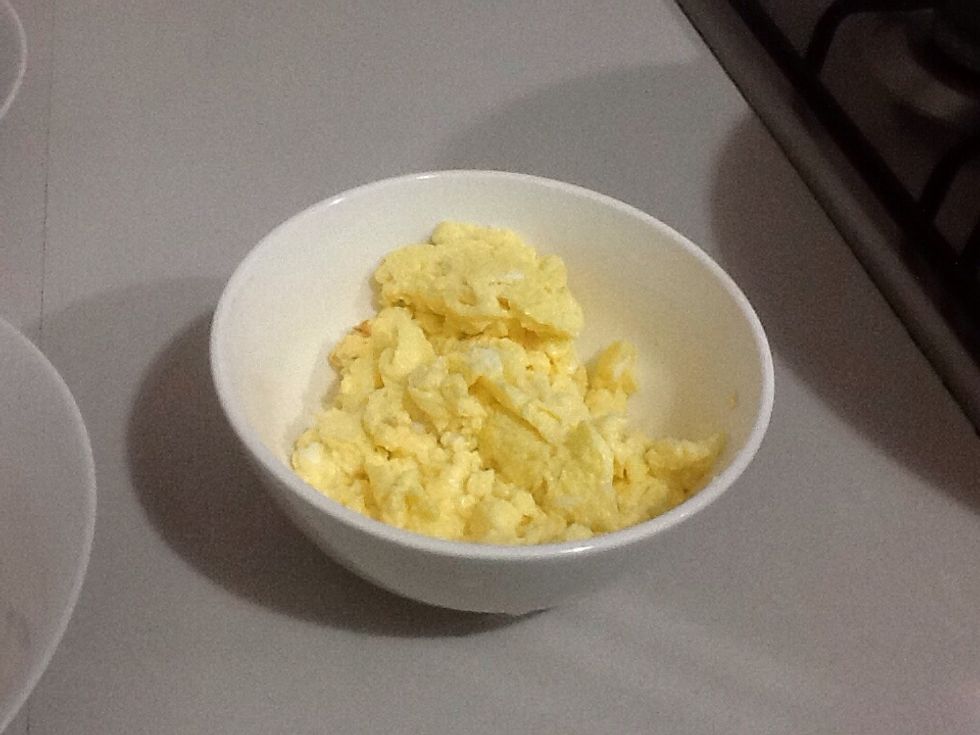 The results of the stiring.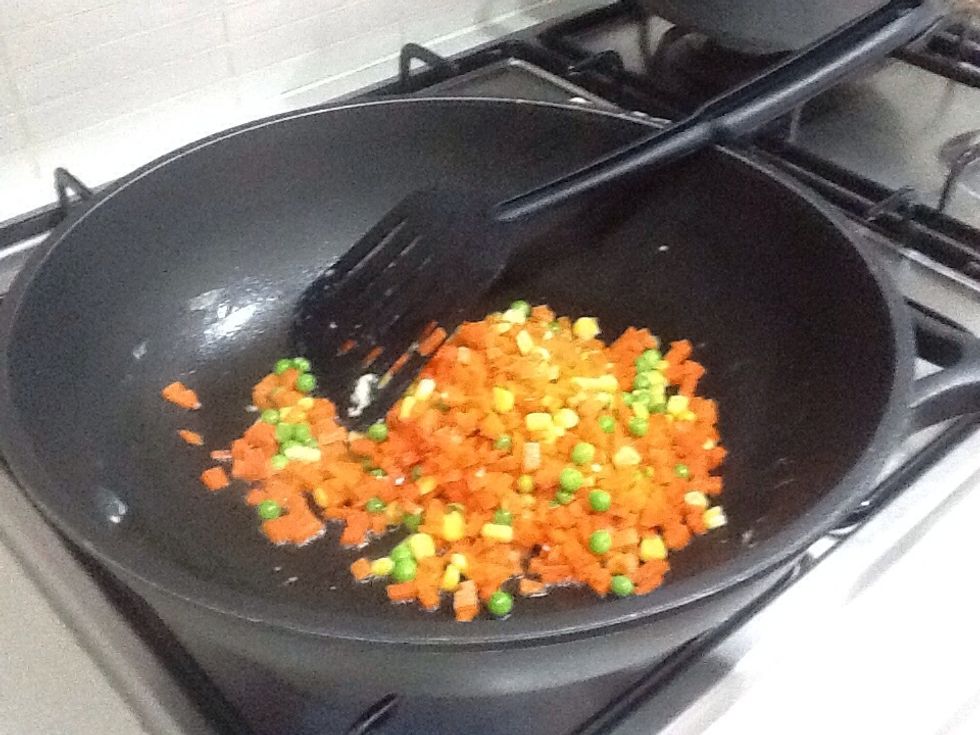 Add the vegetables into the wok and stir.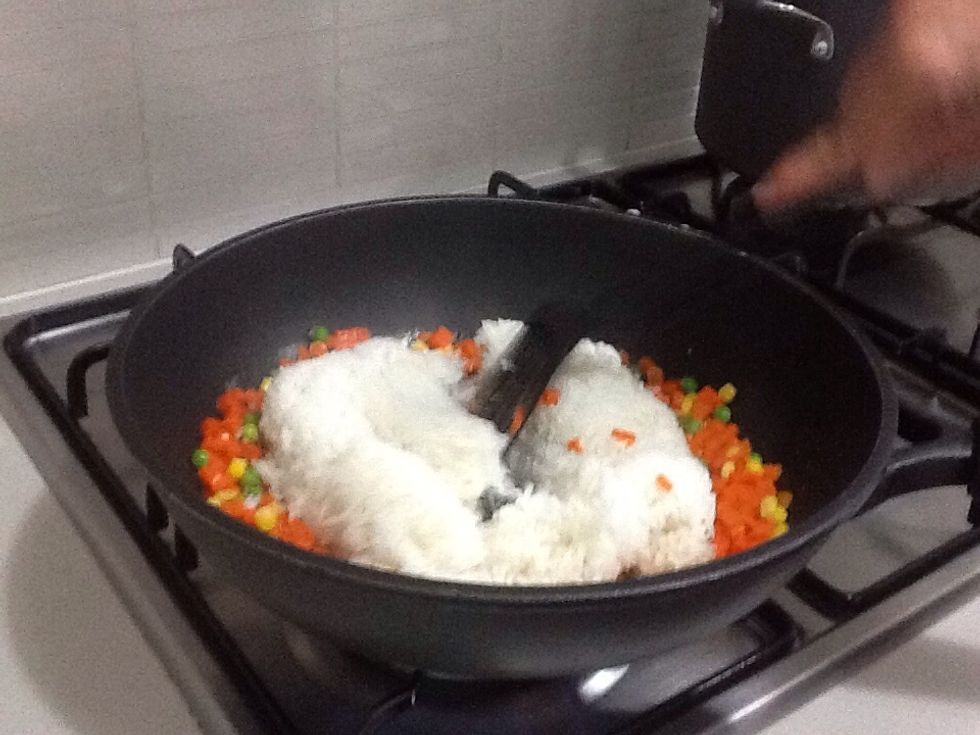 Add the rice and mix the vegetables with the rice.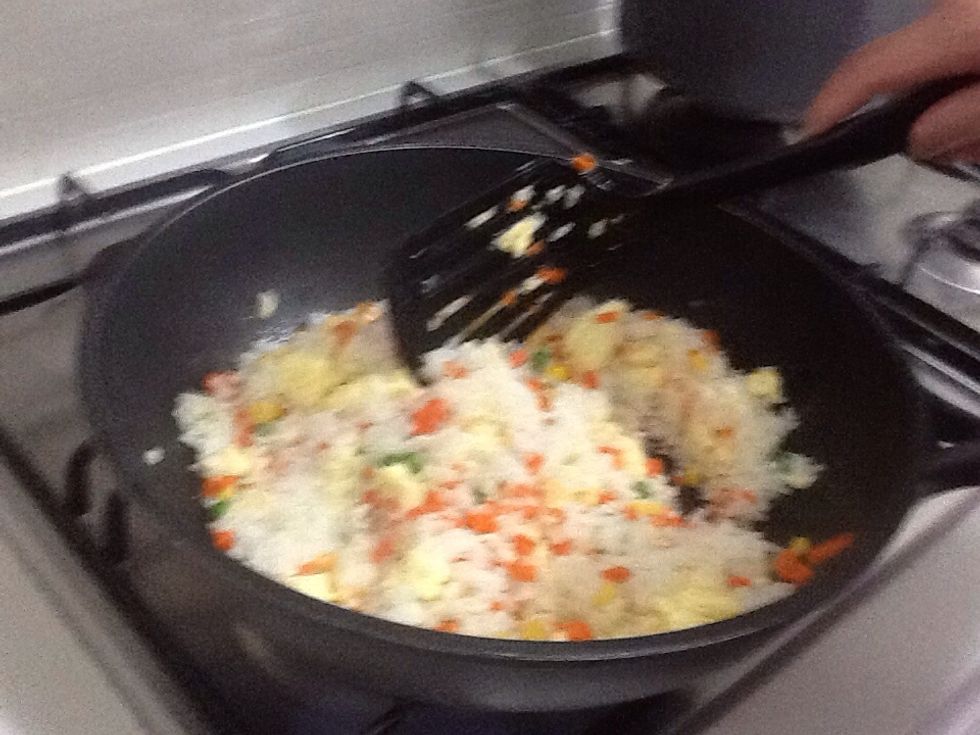 Add the egg into the wok and continue to mix.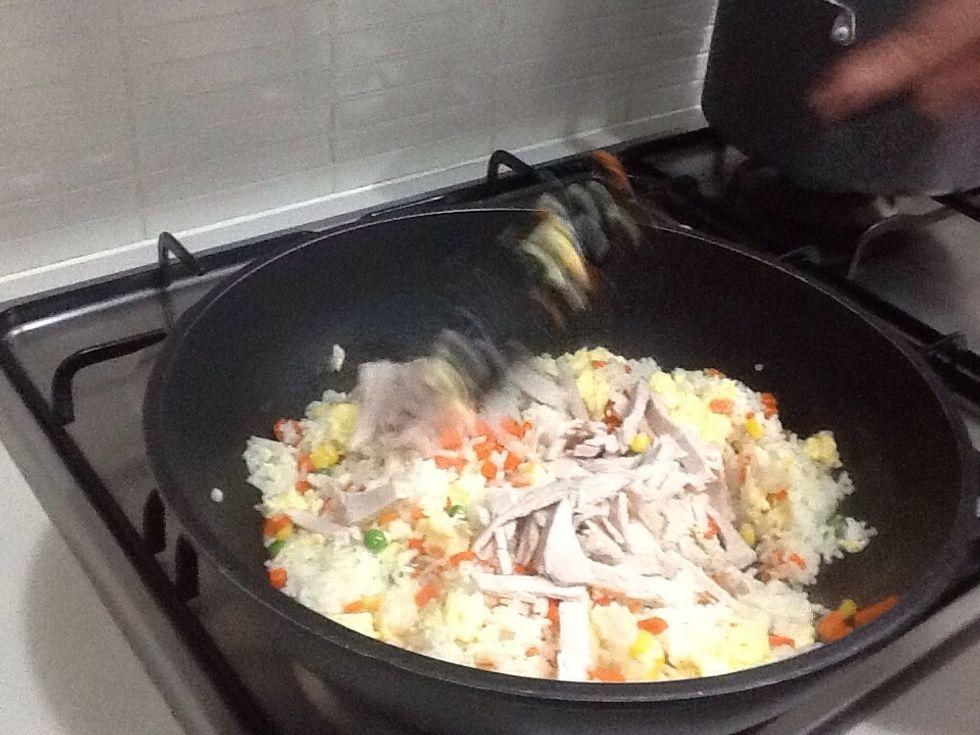 Add the cooked chicken.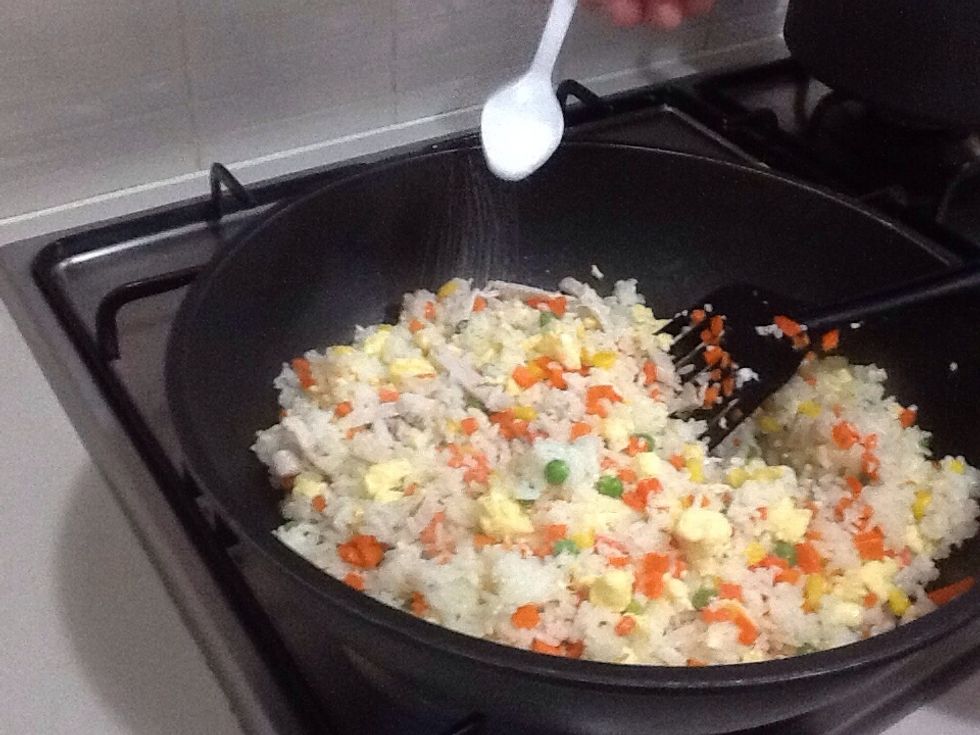 Add sugar and salt to the mix.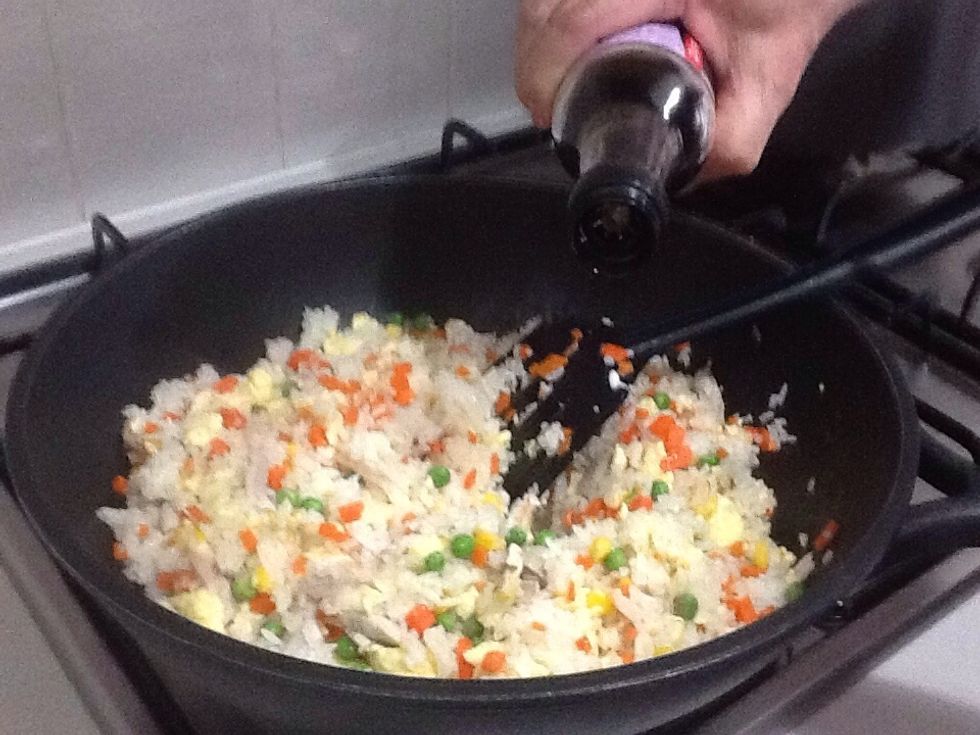 Add two teaspoon of soy sauce.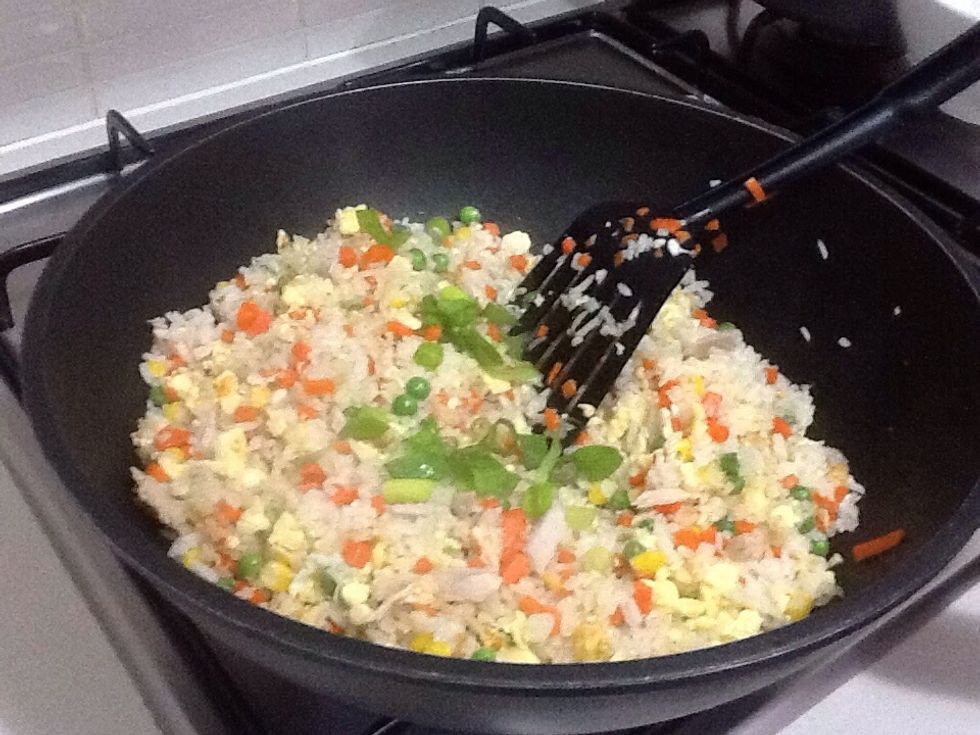 Add some spring onions and give it a final stir. Once done, put the finished product onto a plate.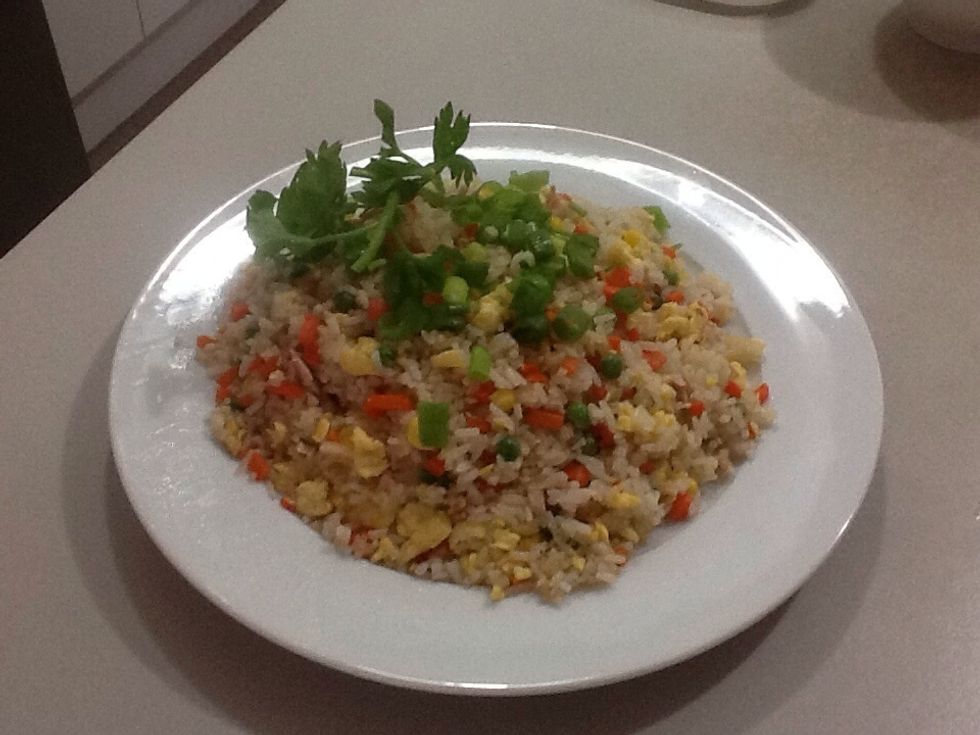 Enjoy!
The creator of this guide has not included ingredients