How to make chicken fajitas
this is my type of chicken fajitas not the original mexican recipe
20
Always prepare your veggies before your meat to avoid cross contamination. Especially when preparing chicken.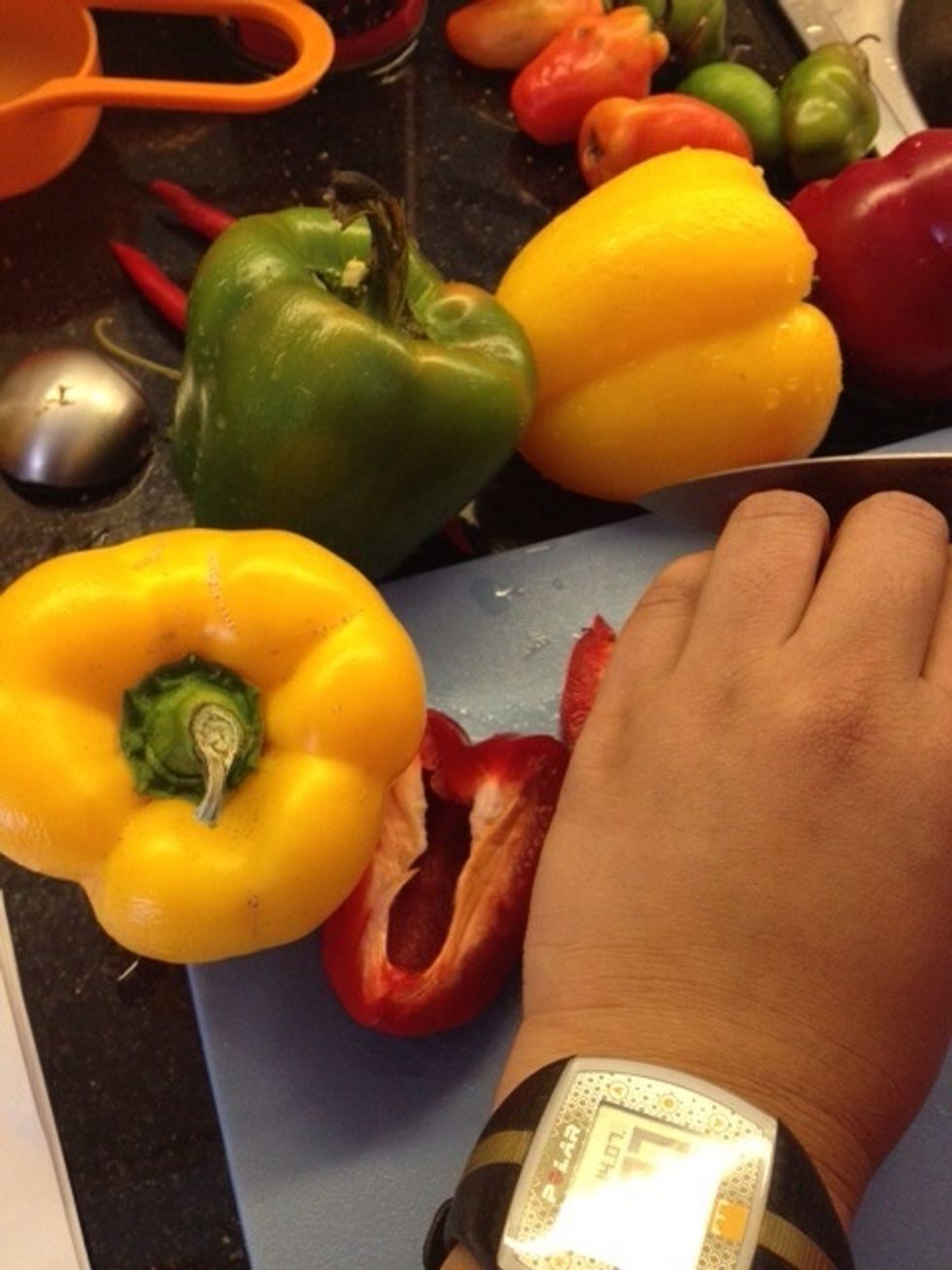 Slice the onions and peppers. Set aside.
Slice the chicken breast into quarter-inch strips. Add the salt, pepper, cumin, paprica powder, garlic powder and ancho. Toss the chicken and let it rest in the fridge for at least 1 hour.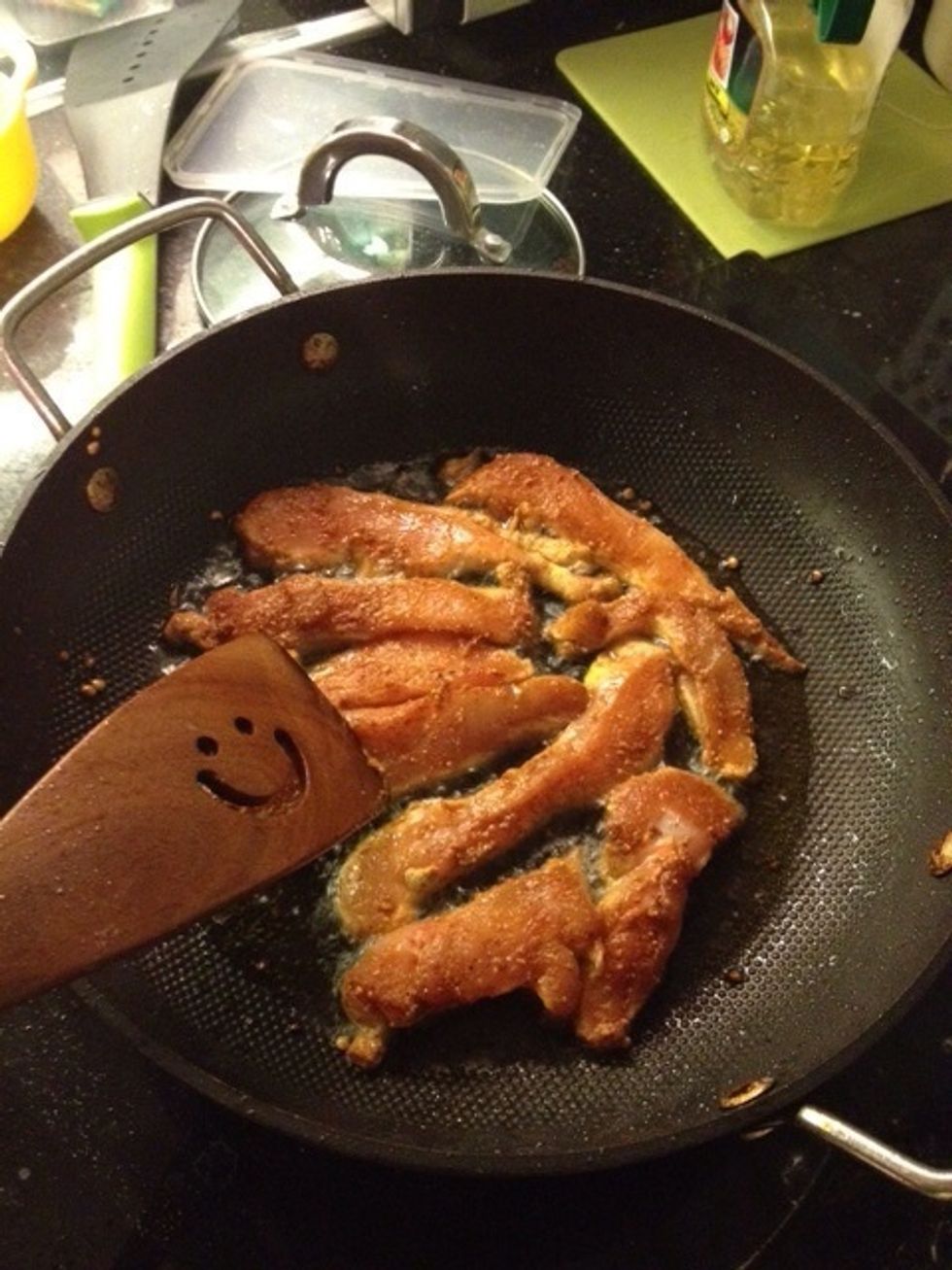 Put 1 tbsp canola oil and toss all the chicken into skillet over medium heat. Make sure everything gets well browned. Stir occasionally as you cook it for about 5-7 minutes. Set aside.
Add the peppers and onions to the hot pan. Add more salt and pepper. Cover and cook, stirring every couple of minutes until peppers are tender but not mushy, about 5 minutes.
When the peppers are done, add the chicken back in. Toss everything together until the chicken is heated through again.
This is the final presentation of my kind of chicken fajitas. Topped with some cilantro.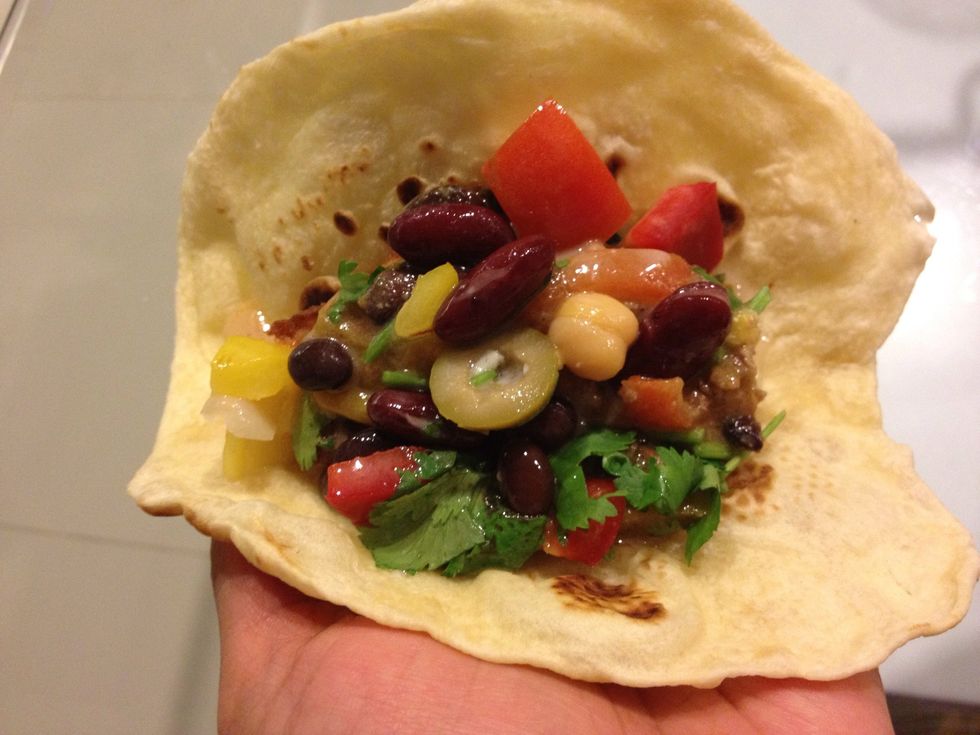 I like to have my chicken layered in flour tortilla and fresh salsa.
2.0 Skinless chicken breast
1.0tsp kosher salt
1.0tsp ground black pepper
2.0tsp Cumin
2.0tsp ancho chile peppers powder
1.0 large onions
1.0 large red pepper
1/2 large green pepper
1.0 large yellow pepper
2.0tsp paprica powder
2.0tsp garlic powder
Putri Lah
a foodperiment and a foodventorous, an Orca lover and a simple person who enjoys cozy places, good music and good books.