This is a different tasting enchilada. The green chile is definitely prominent. On the spicy meter. I'd give it a 1 out of 10. It's very mild.
17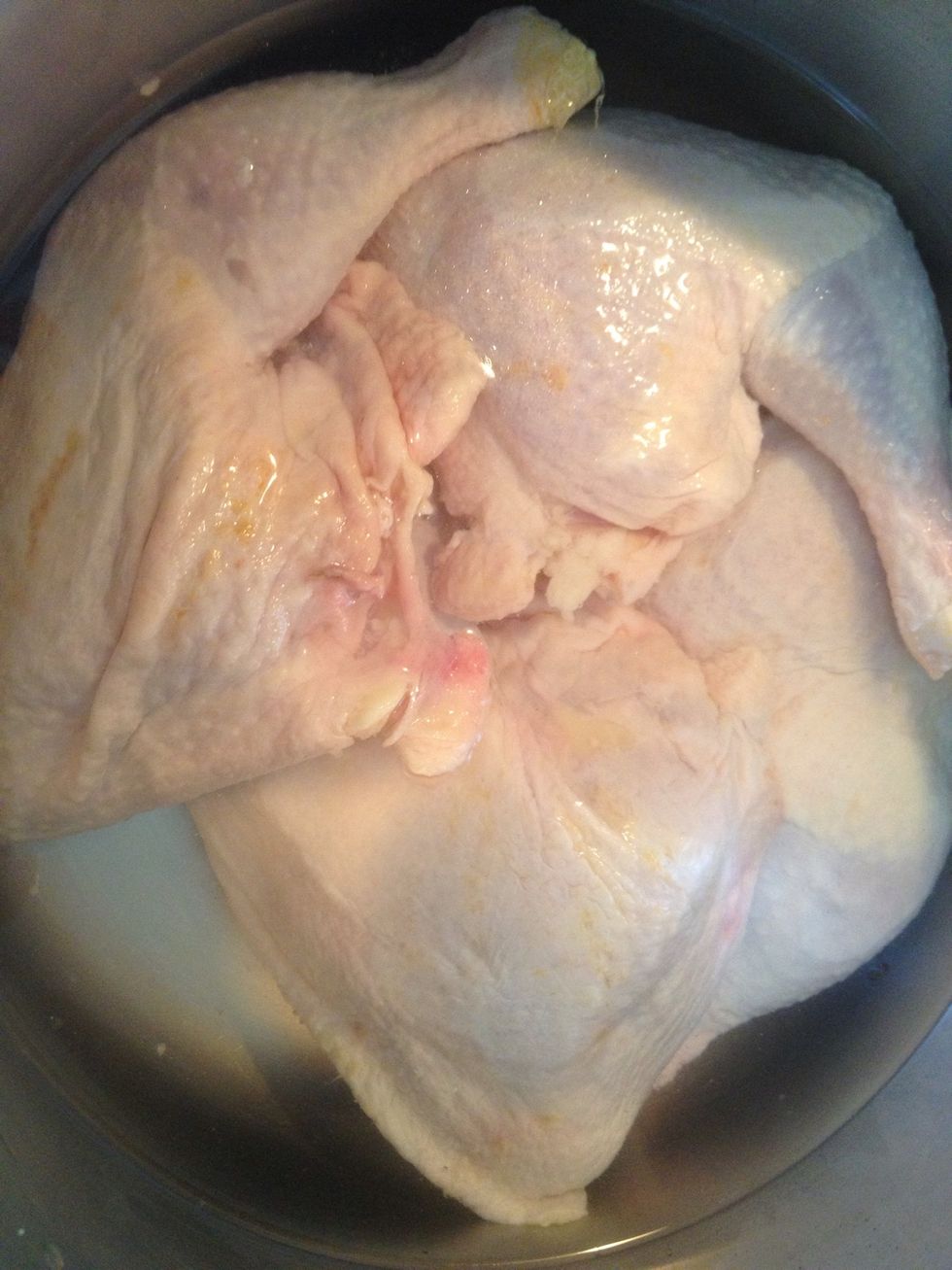 After you rinse the chicken. Place it in a lg pot and add water just enough to cover it.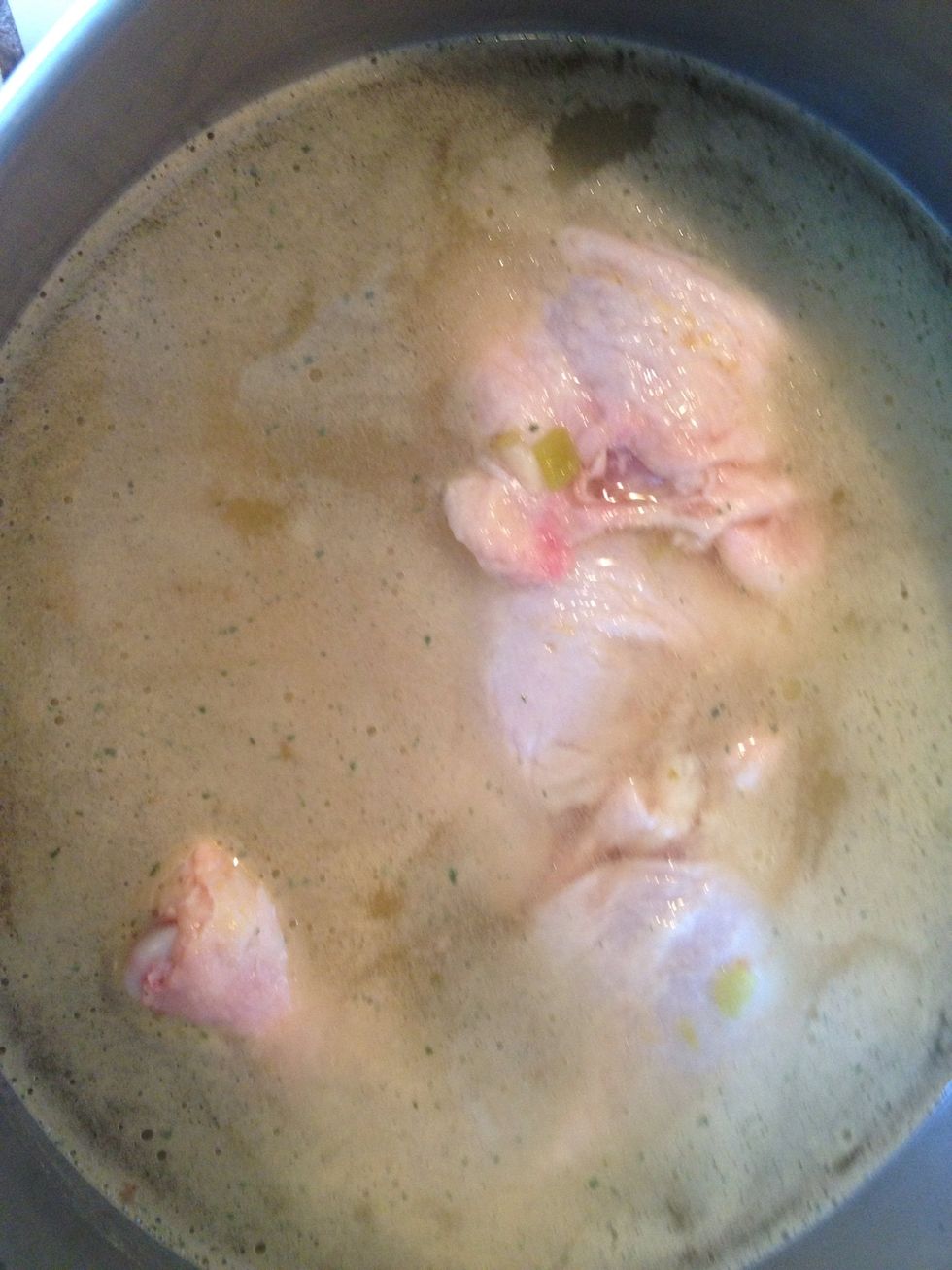 Add 2 Tbs of Boullion & 1 can of green chilies to the chicken. Turn on stove & cook until chicken falls off the bone.
It should take the chicken approx 30 min to cook. We can't move to the next steps until its ready. **Insert Jeopardy music**
Ok. After the chicken is cooked. Remove it from the broth & place it in a bowl to cool. After its cooled enough. Shred it and set it aside.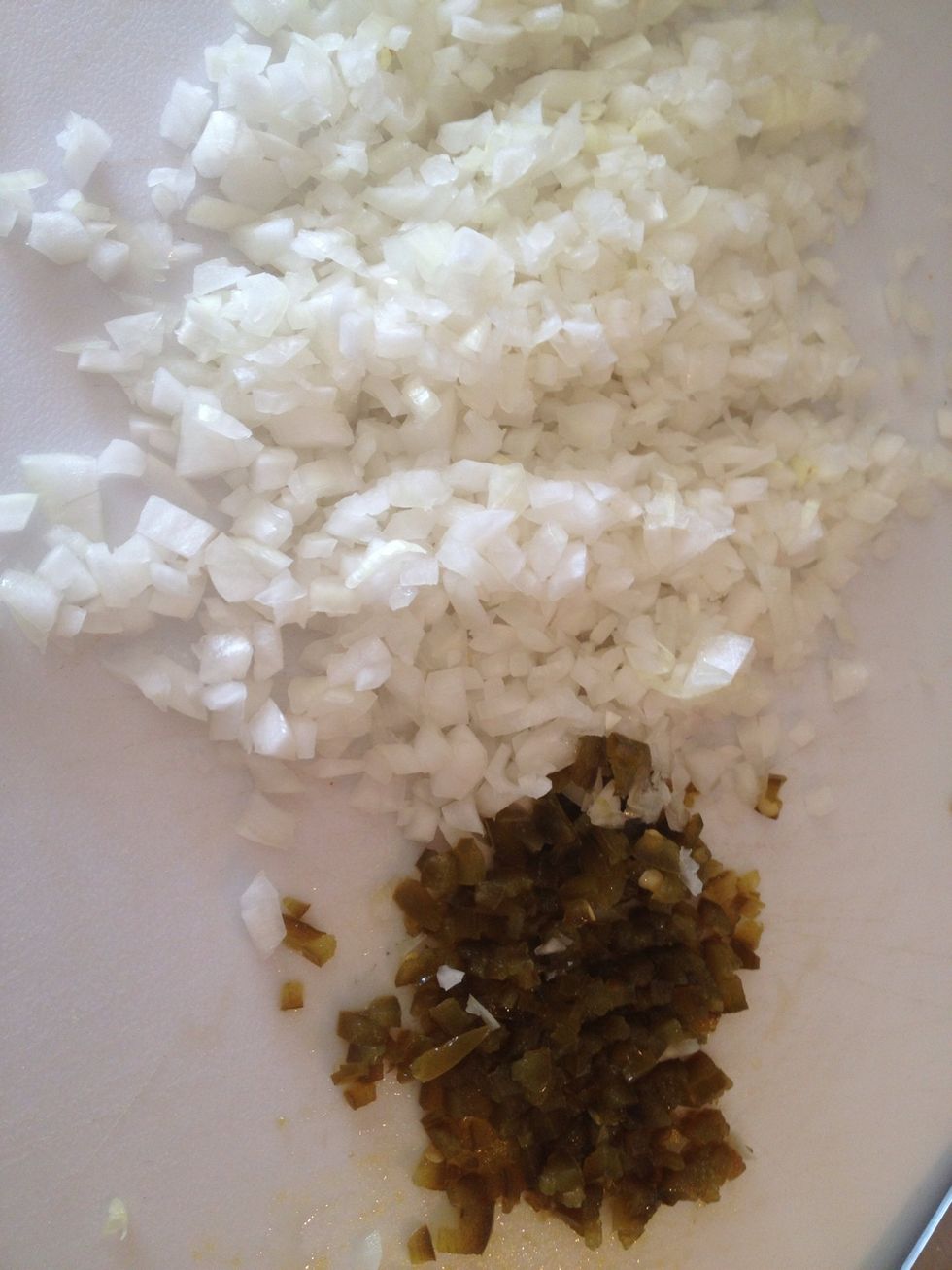 Chop the whole onion and the jalapeño.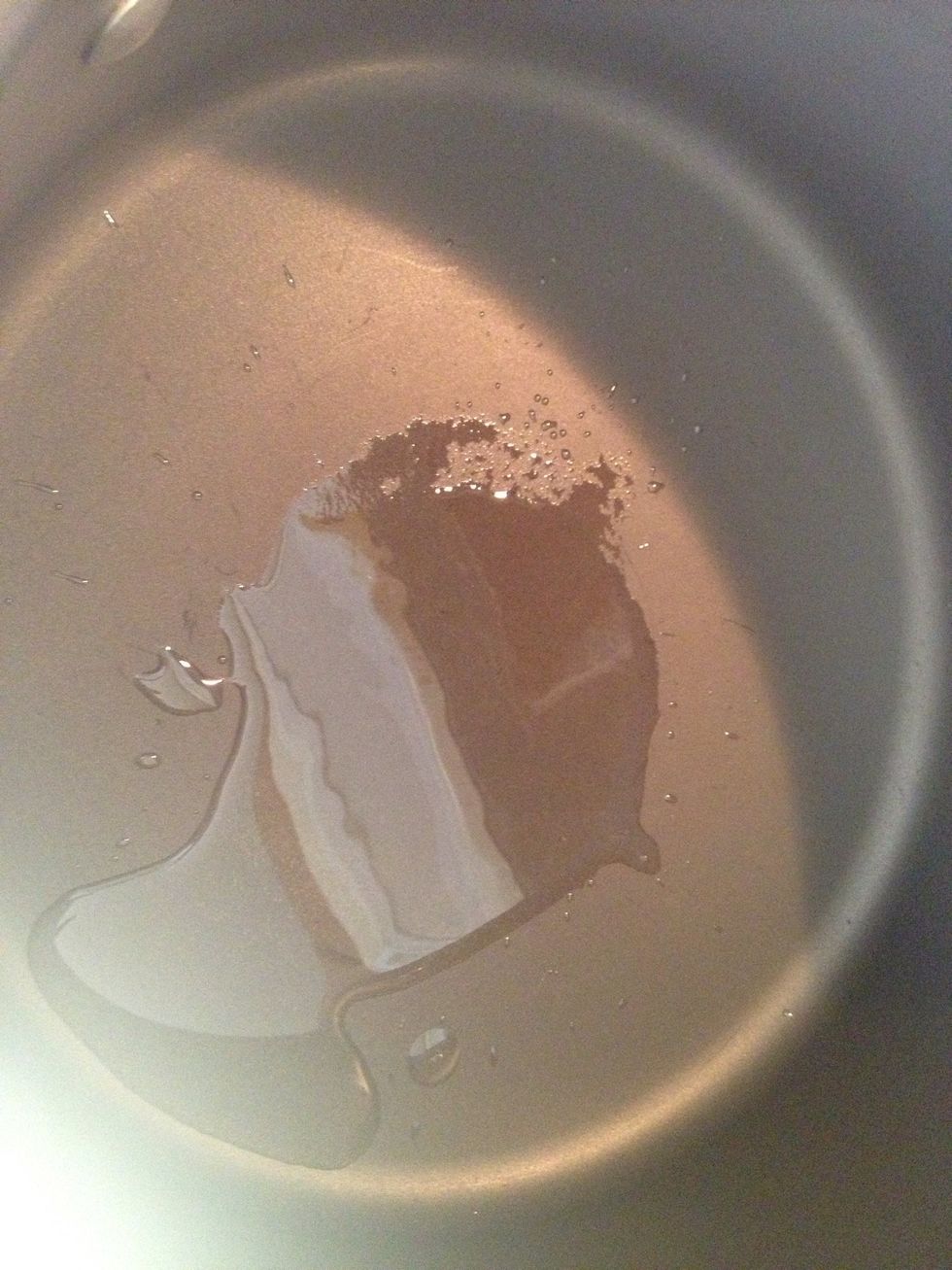 In lg skillet. Add 1 Tbs olive oil, over medium heat.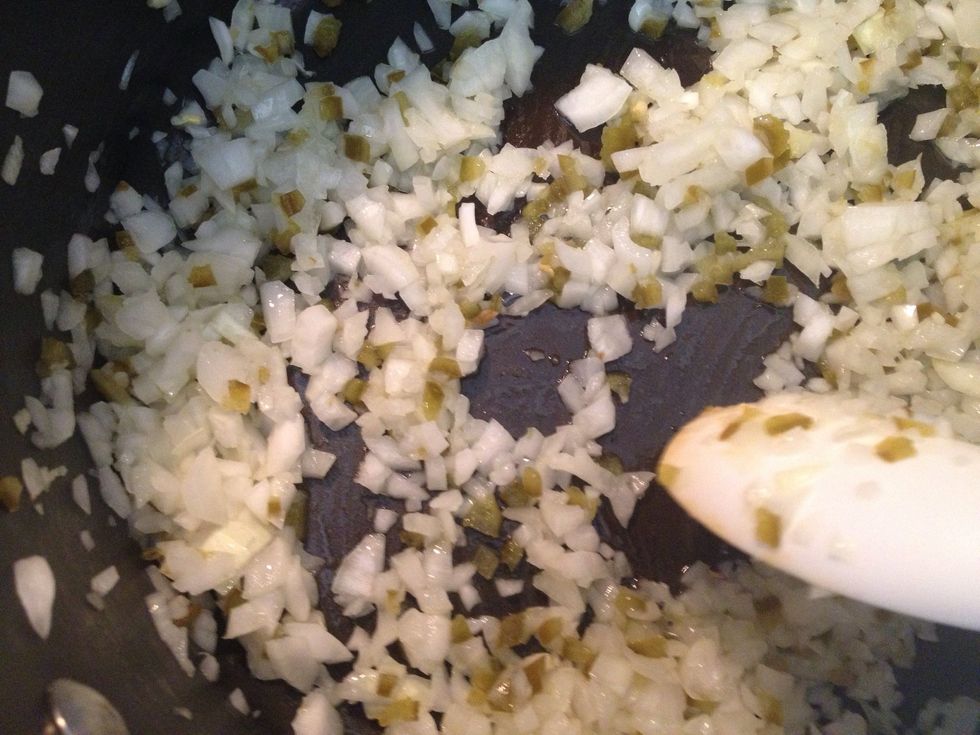 After oil is hot. Add the onion & jalapeño. Sauté for a few minutes.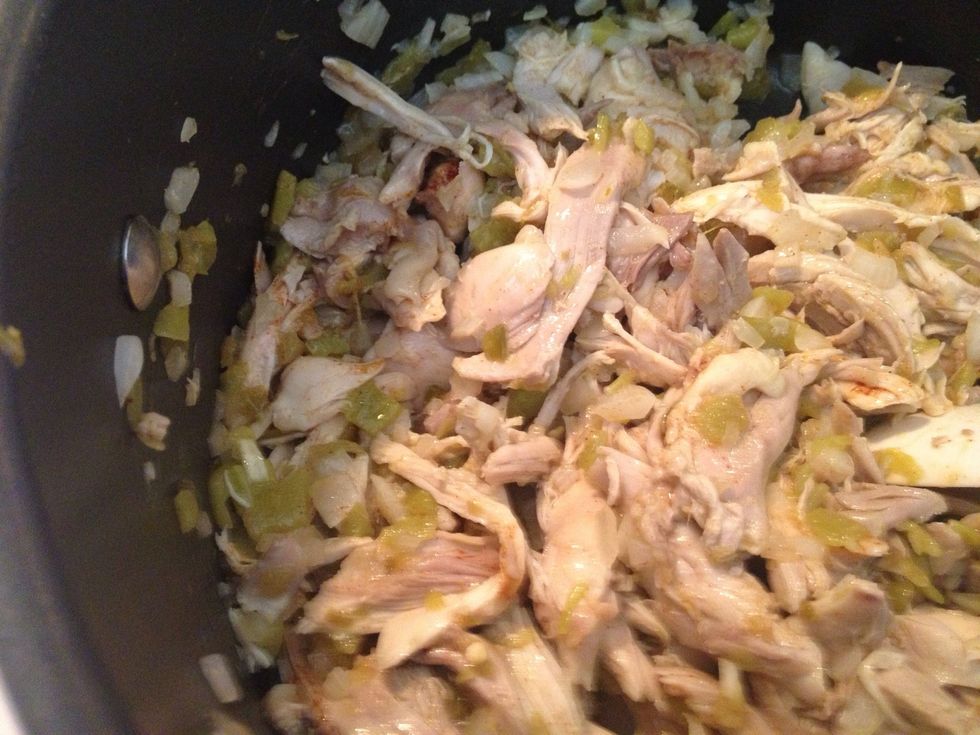 Add the shredded chicken, 1 can of chiles & 1/2 tsp paprika. Stir together.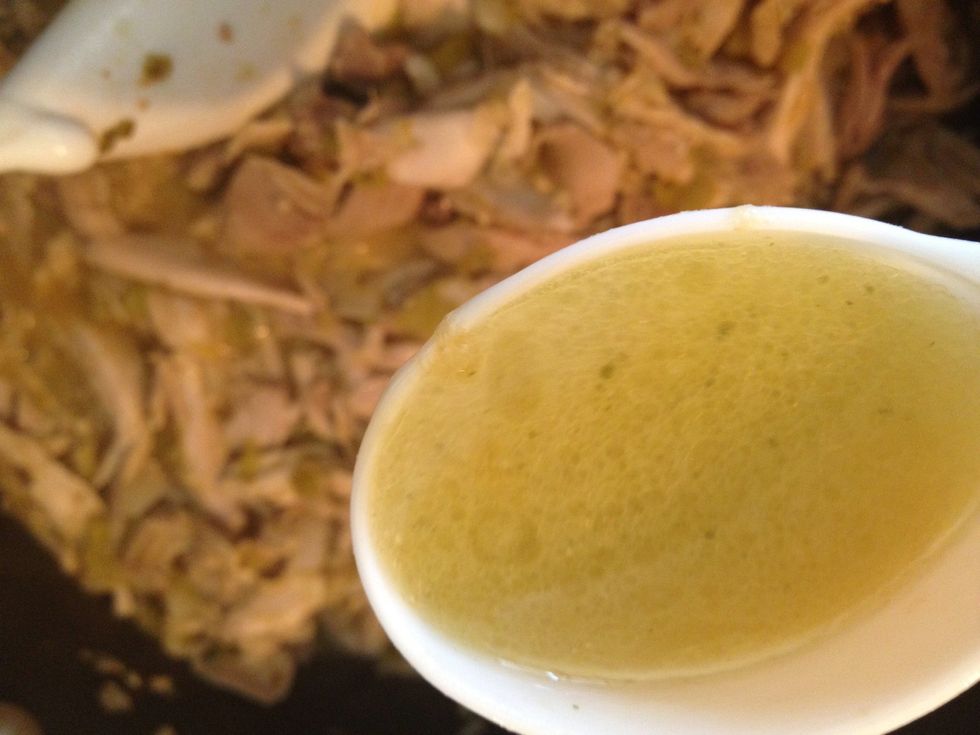 Add 1/2 cup chicken broth. Stir.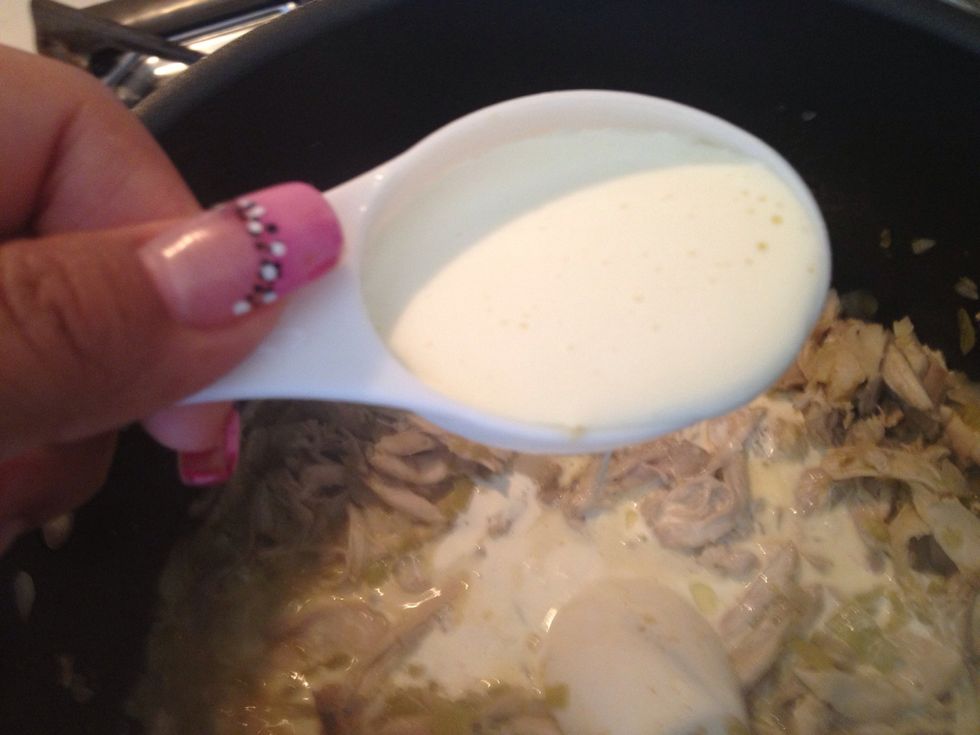 Add 1/2 cup heavy cream. Stir.
Mix it up good. Allow it to bubble a little. Then put a lid on it. Remove it from the heat.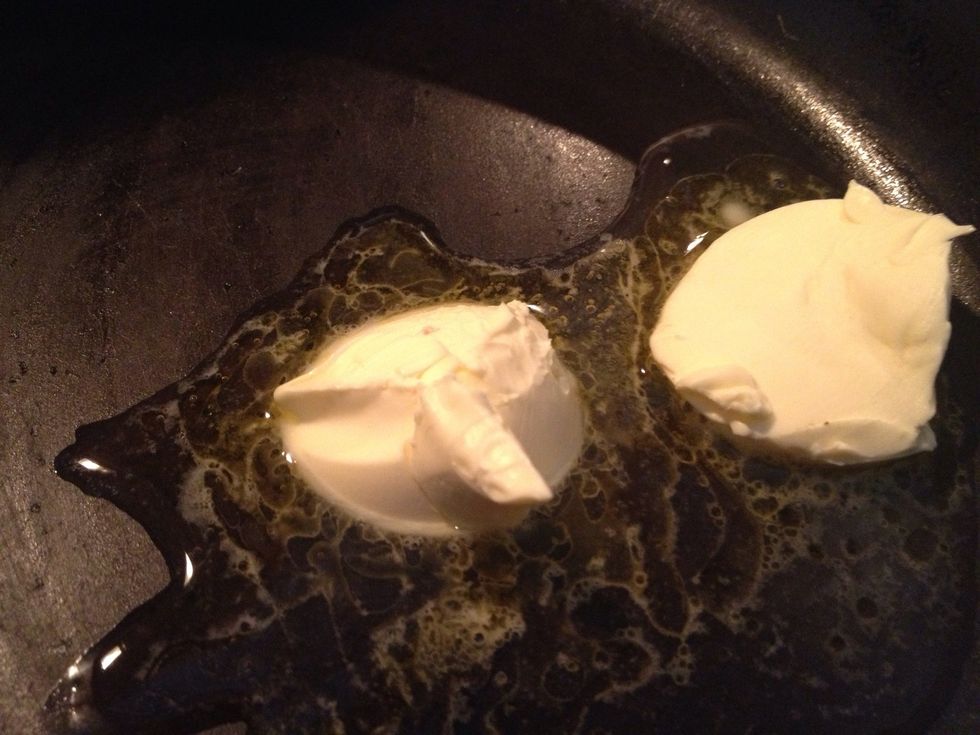 In a separate skillet. Melt 2 Tbs butter.
Wait Til it's completely melted.
Add 2 Tbs flour. Mix.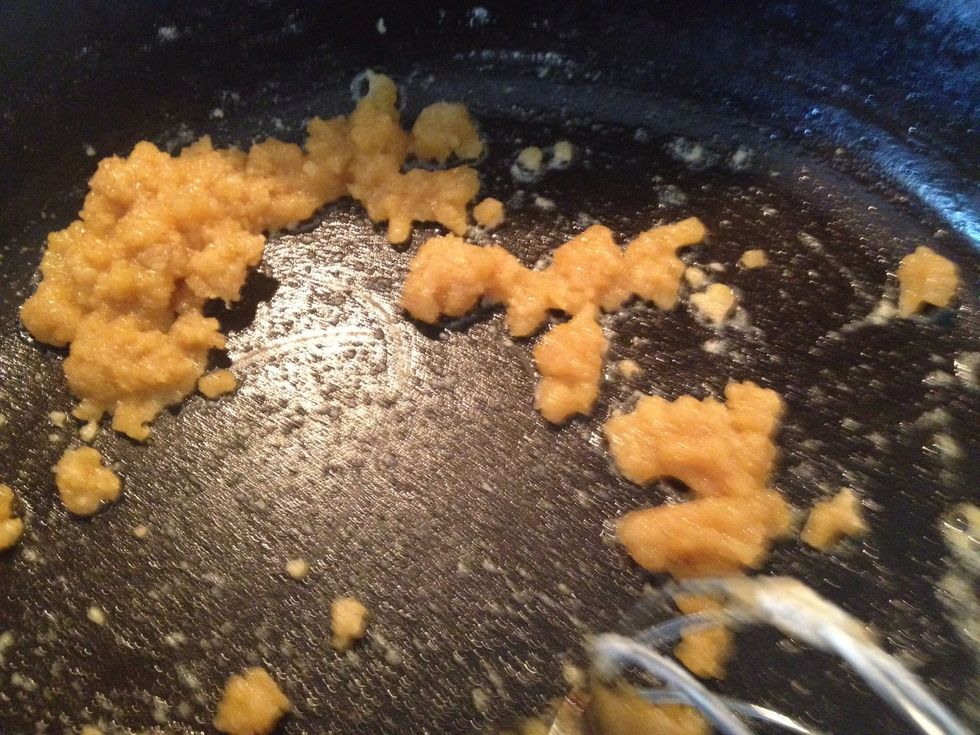 It will look like this. Cook it for about a minute.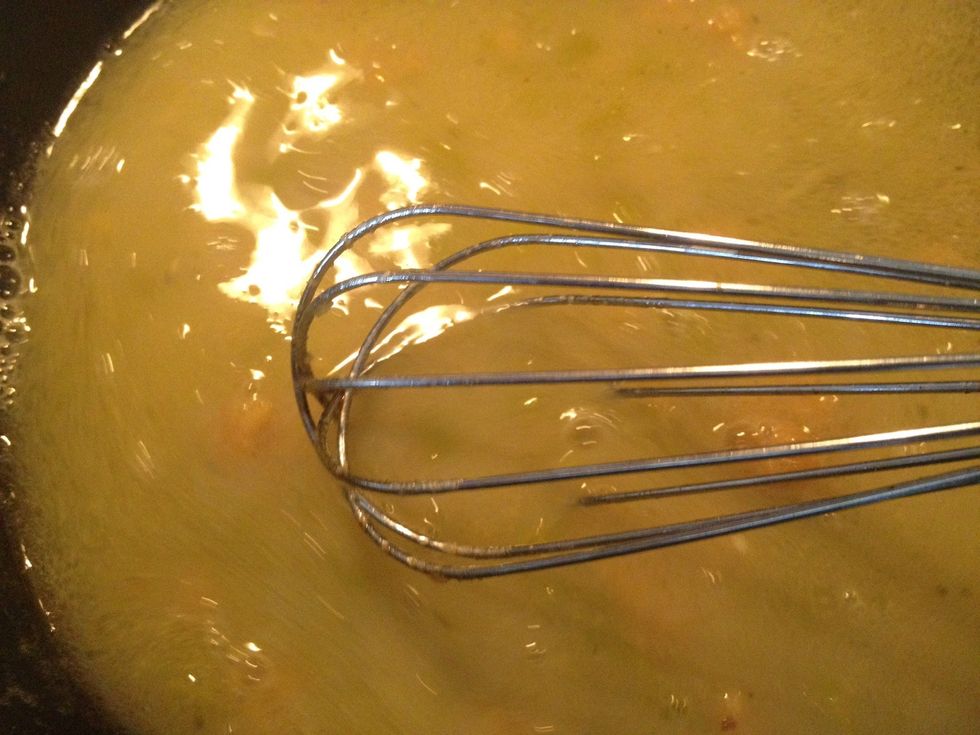 Add 1 1/2 cups chicken broth Whisk together.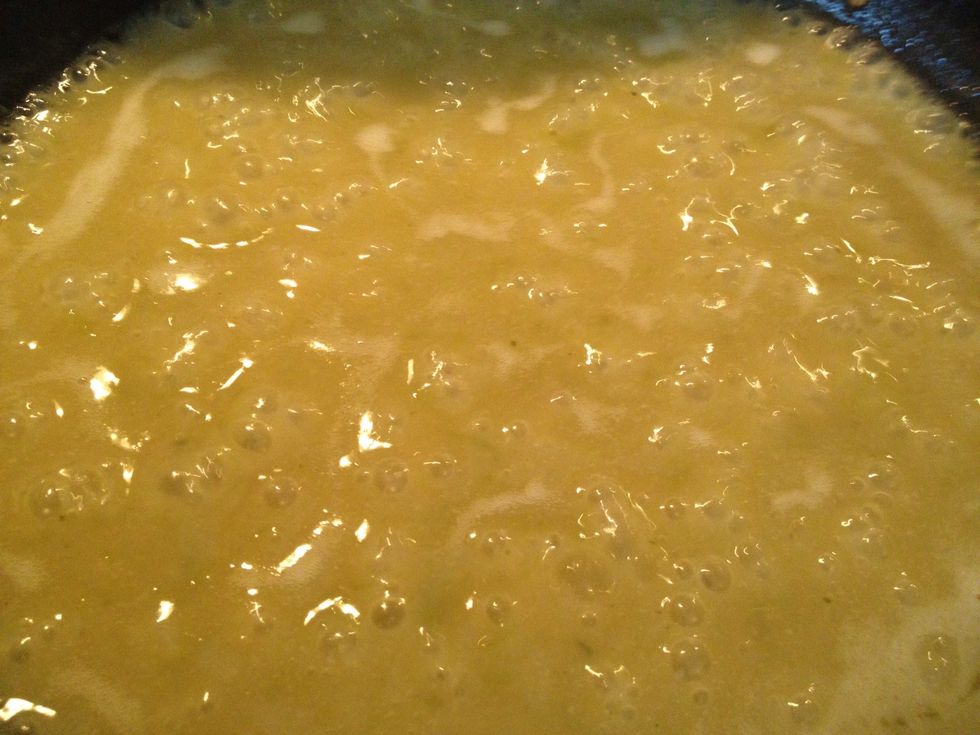 Let it cook for a few minutes.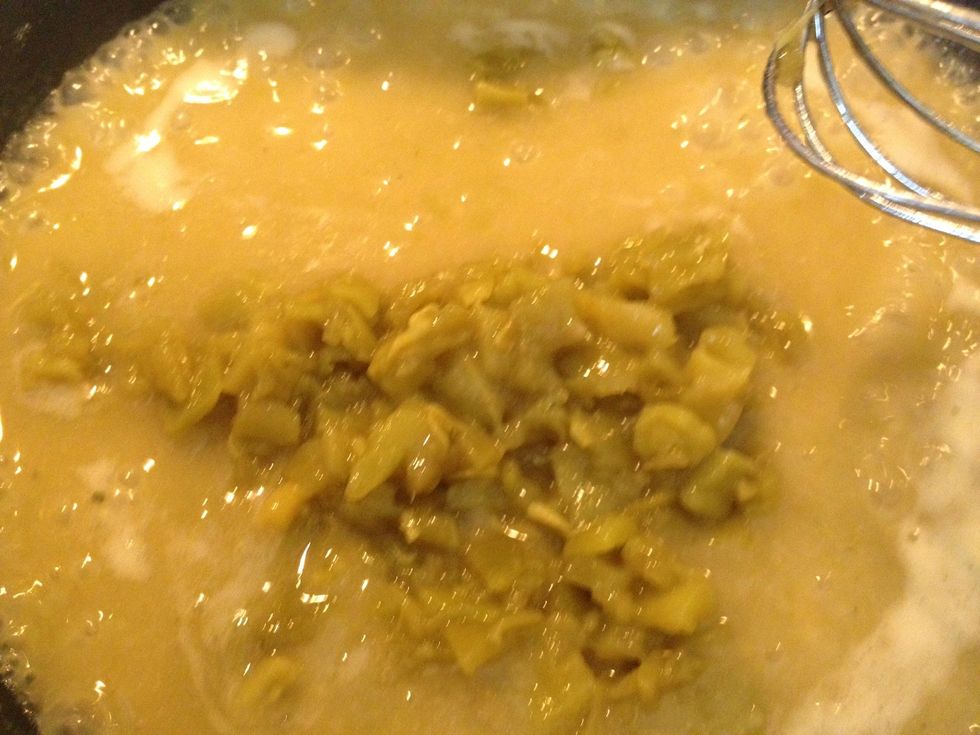 Add 1 can of chiles. Stir it up.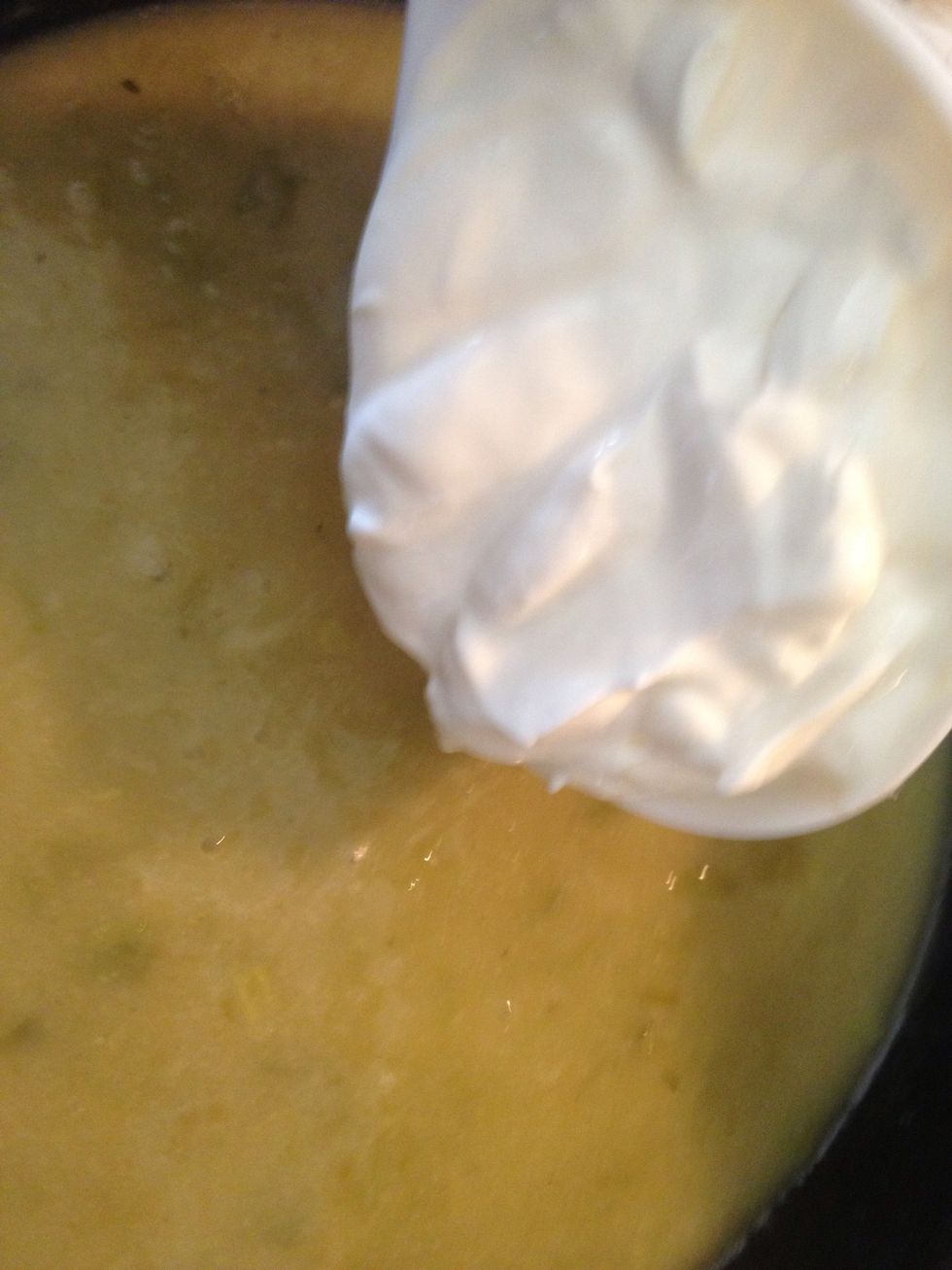 Add 1 cup sour cream.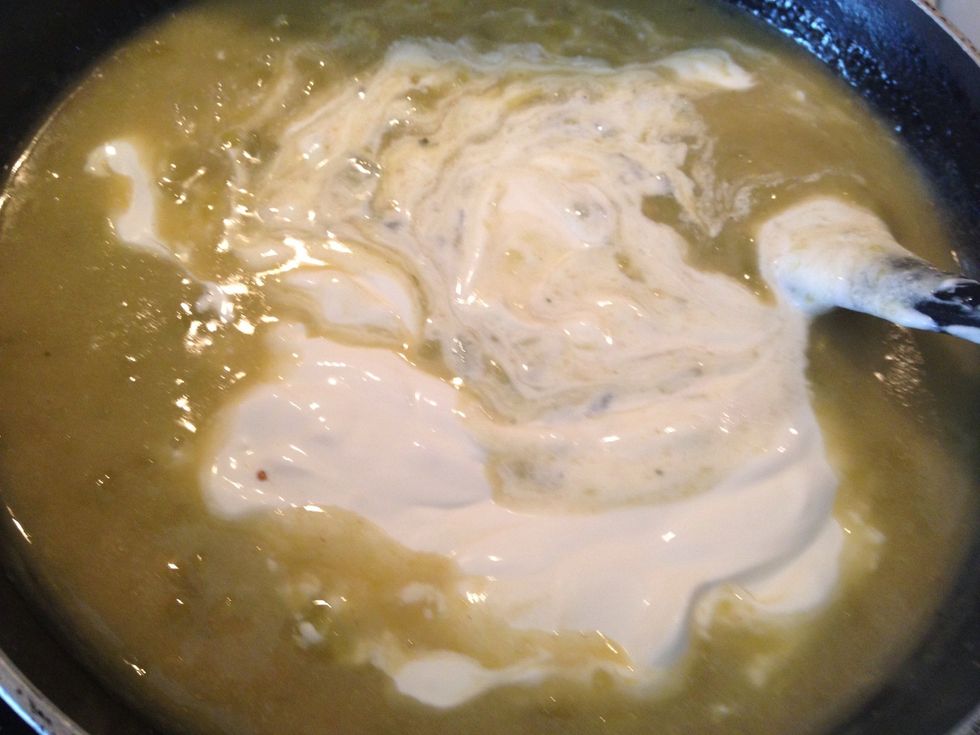 Stir it up.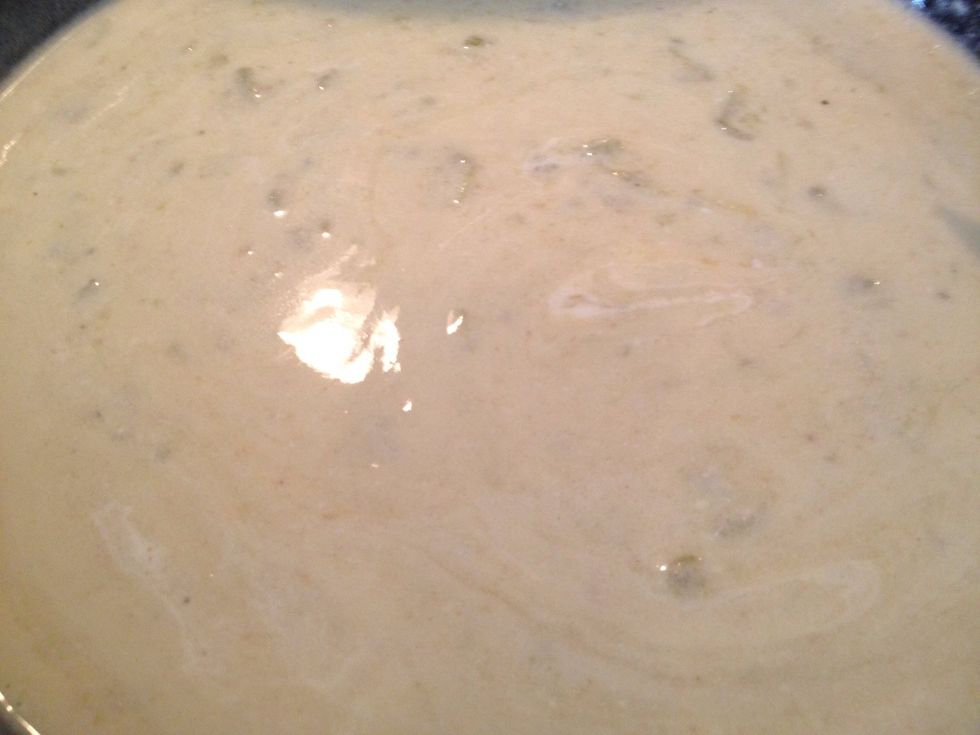 Til it looks like this. Let it cook for a few minutes.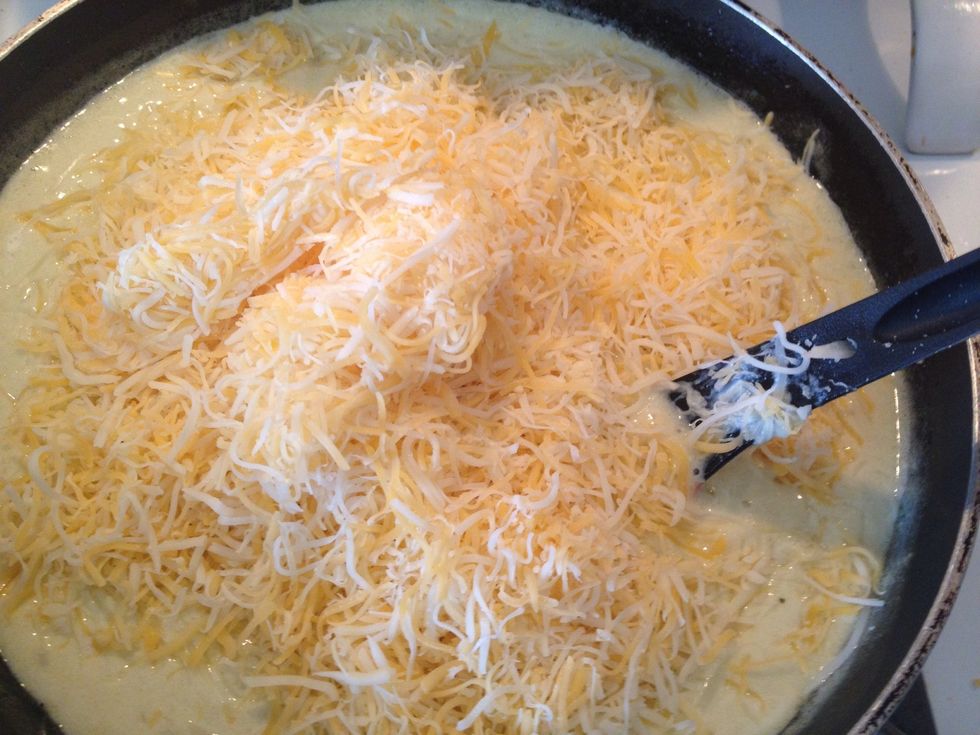 Add 1 1/2 cups grated cheese. Stir slowly.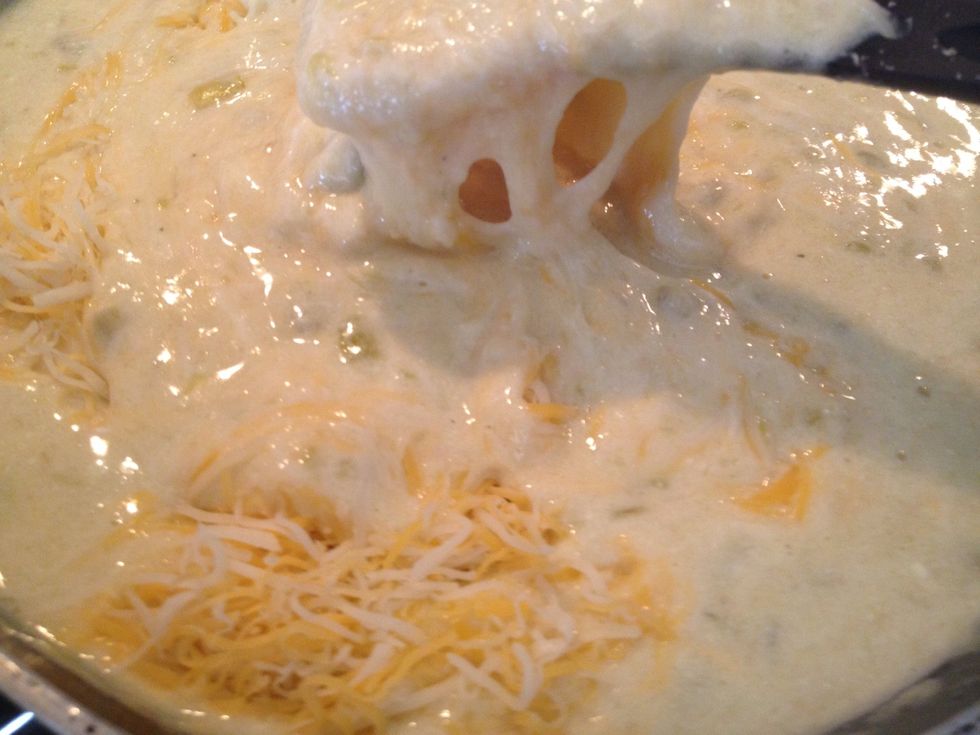 Let it melt in.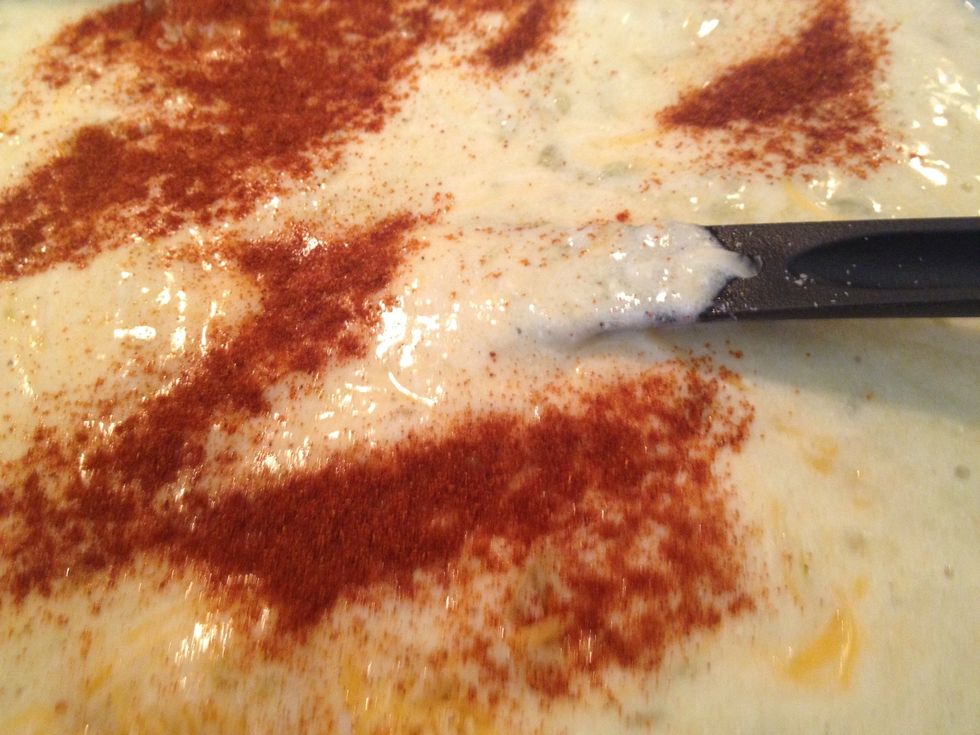 Add 1/2 teaspoon Paprika. 1/2 tsp pepper. & 1/2 tsp salt.
Set the mixture aside. We need to soften the tortillas. Get a plate or something you can put them in. I like to cook them over an open flame. You can soften them in the microwave?
I cook them like this.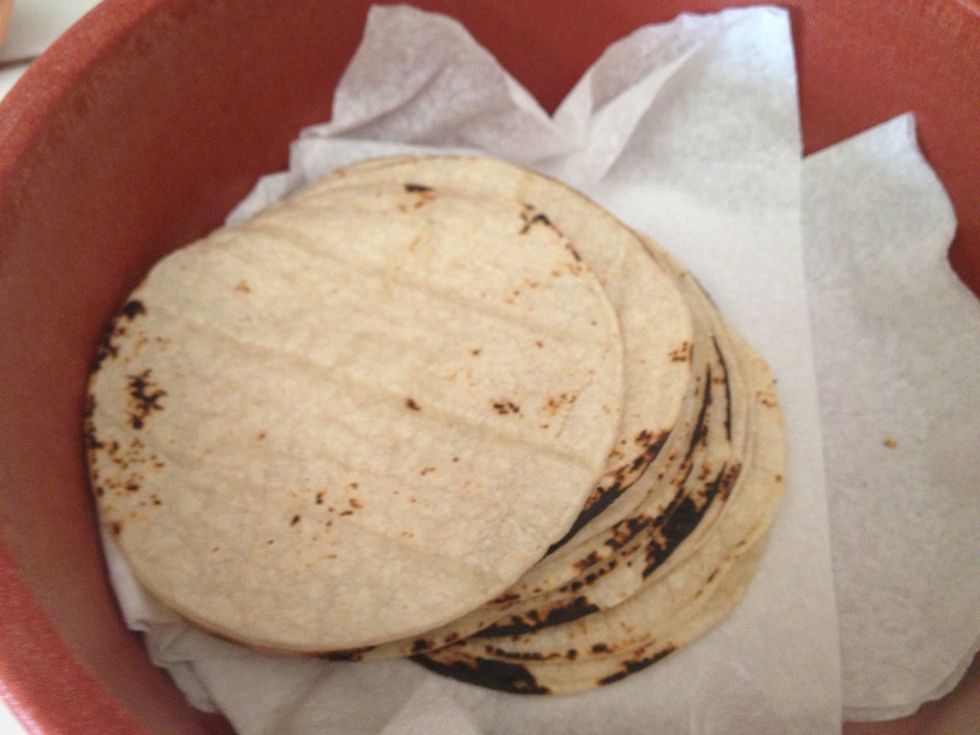 Then I stack them. I used 14 tortillas.
After you have the tortillas ready. Get your baking dish. Also get a small plate or cutting board where you can prepare them.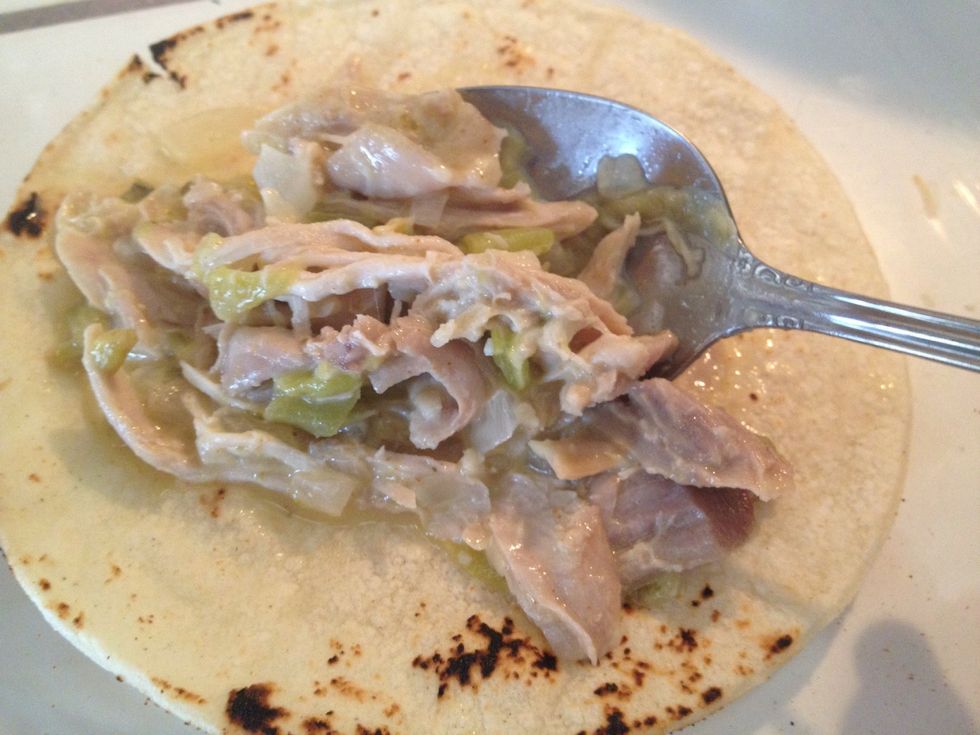 Place one tortilla flat. Add one spoonful of the chicken mixture.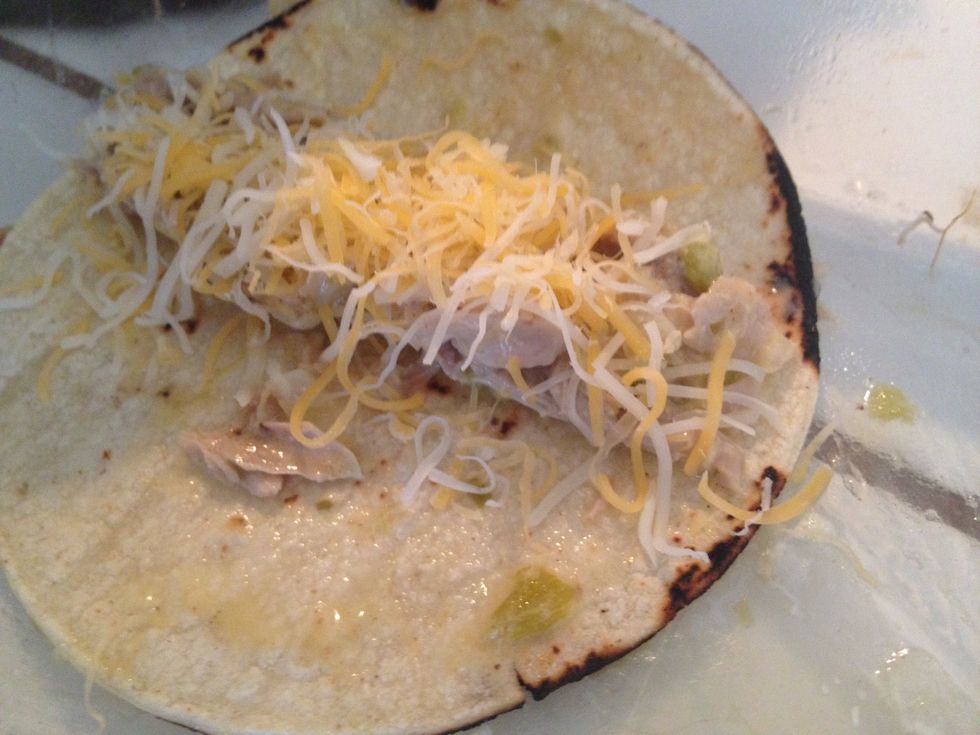 Add cheese.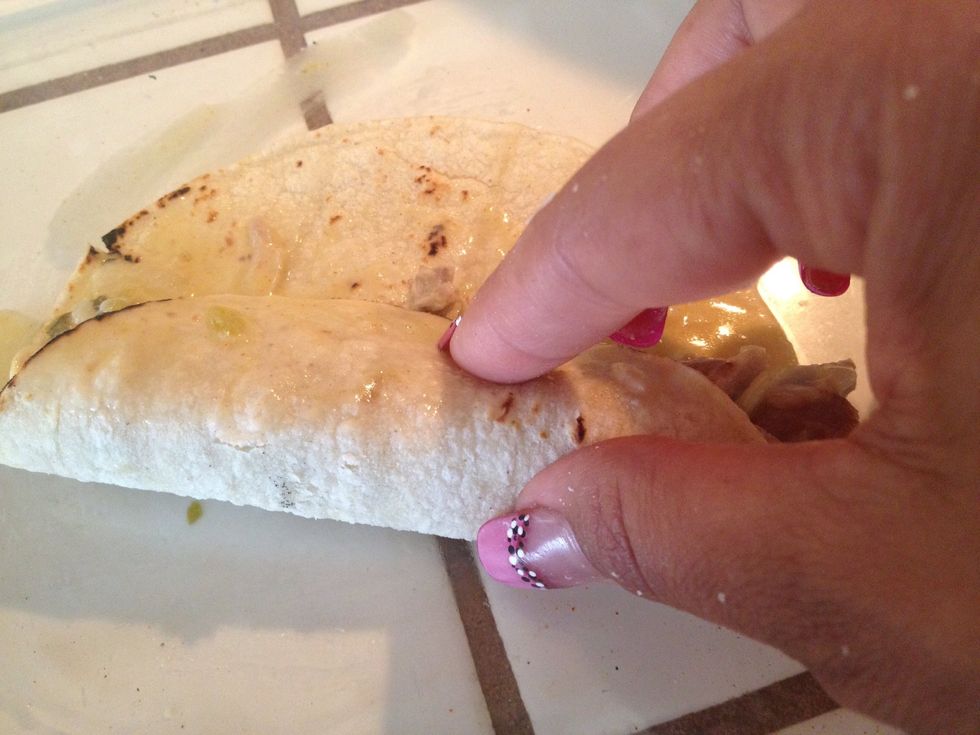 Start at one end and start rolling it up.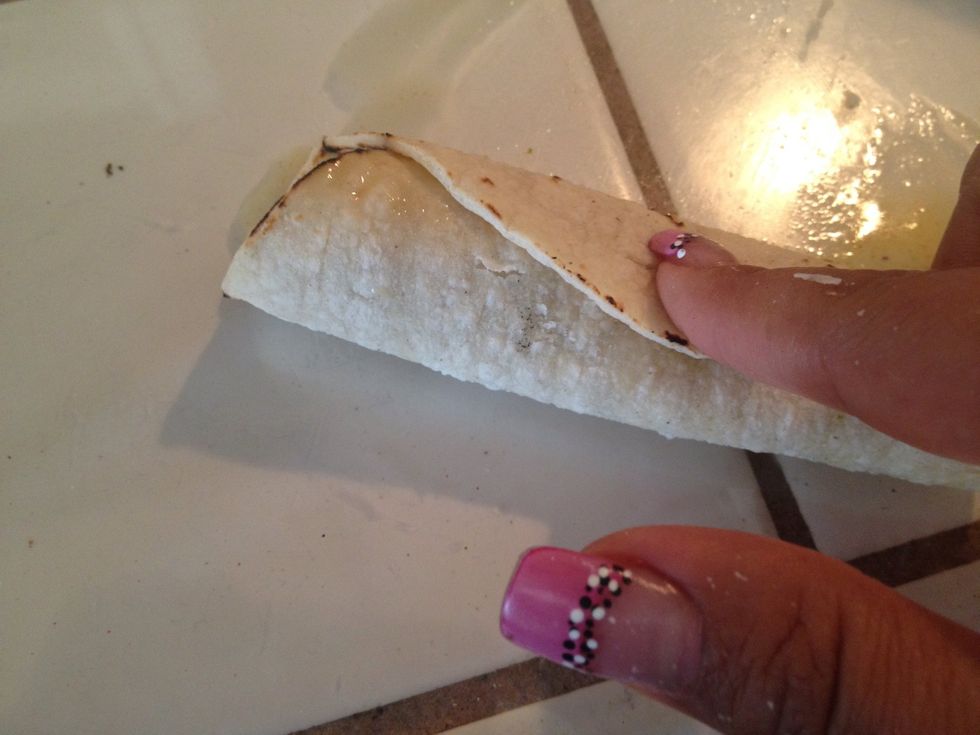 This is the "seam" of the tortilla.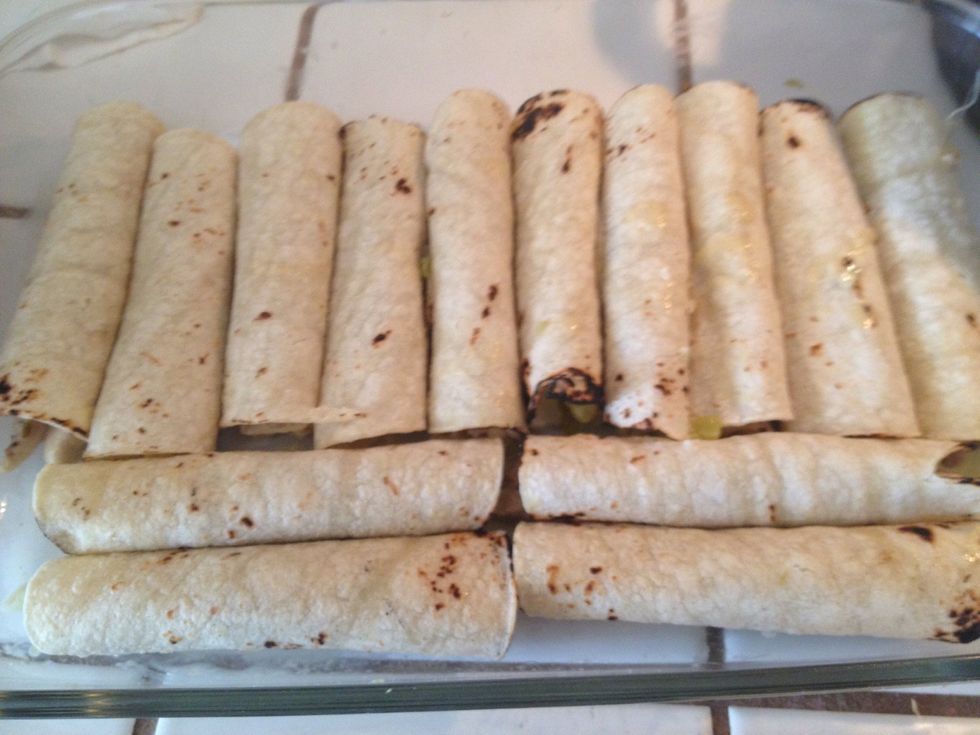 Place them in the baking dish. Seam side down. Pour the cheese mixture all over the top. Bake for 30 min @ 350*.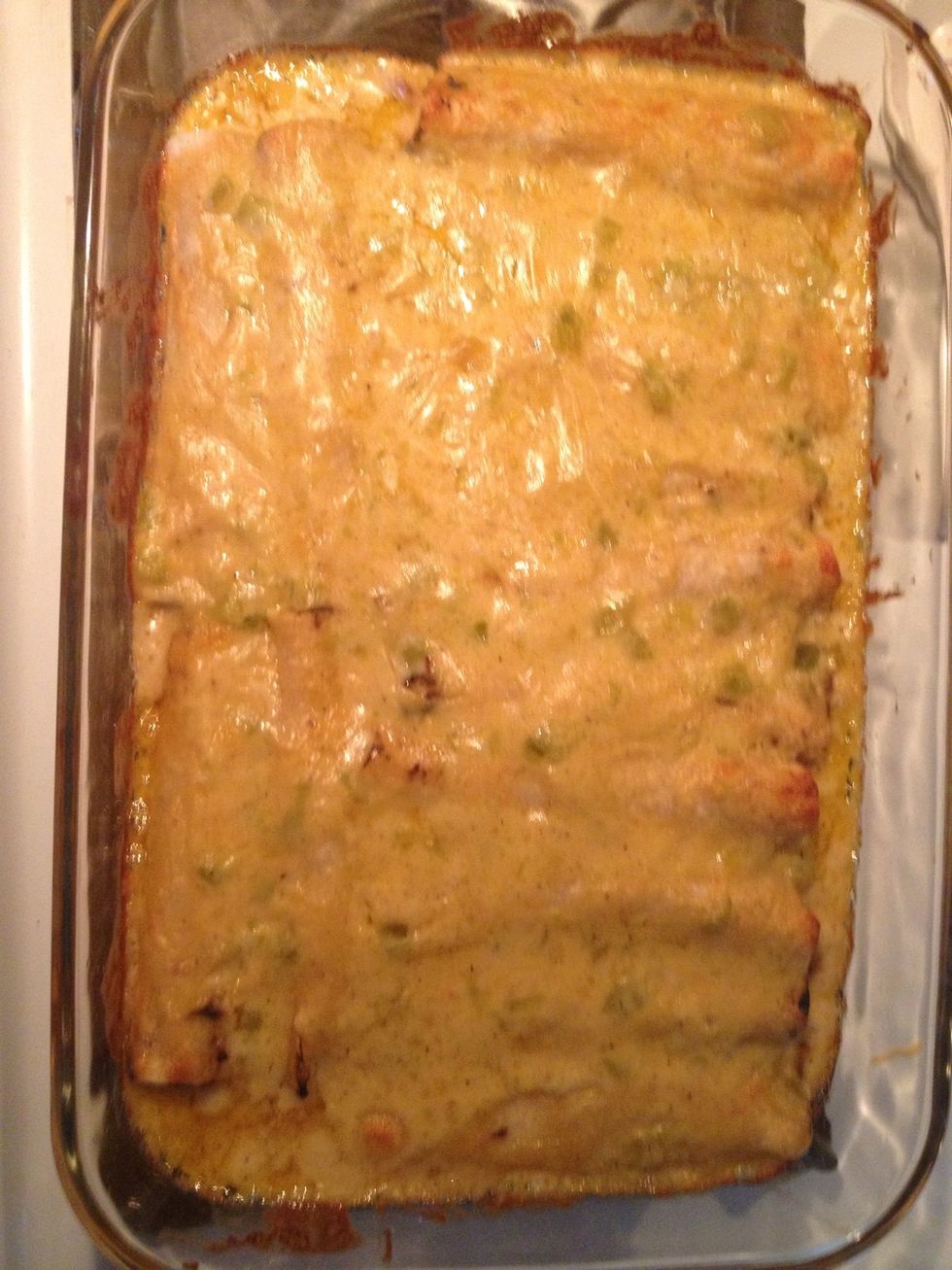 Finished!!
3.0lb Chicken
3.0 4 oz cans of green chiles
2.0c Reserved chicken broth
2.0Tbsp Chicken bouillon
1.0Tbsp Olive oil
1.0 Onion
1.0 Jalapeño
1.0tsp Paprika
0.0c Heavy whipping cream
2.0Tbsp Butter
2.0Tbsp Flour
1.0c Sour Cream
2.0c Monterey Jack cheese, grated
Salt & Pepper to taste
Corn tortillas
Reyna Perez
I've hadn't posted anything in a while because I switched from the iPhone to Galaxy (LOVE IT) and there is NO Snapguide App for the Android market. \n