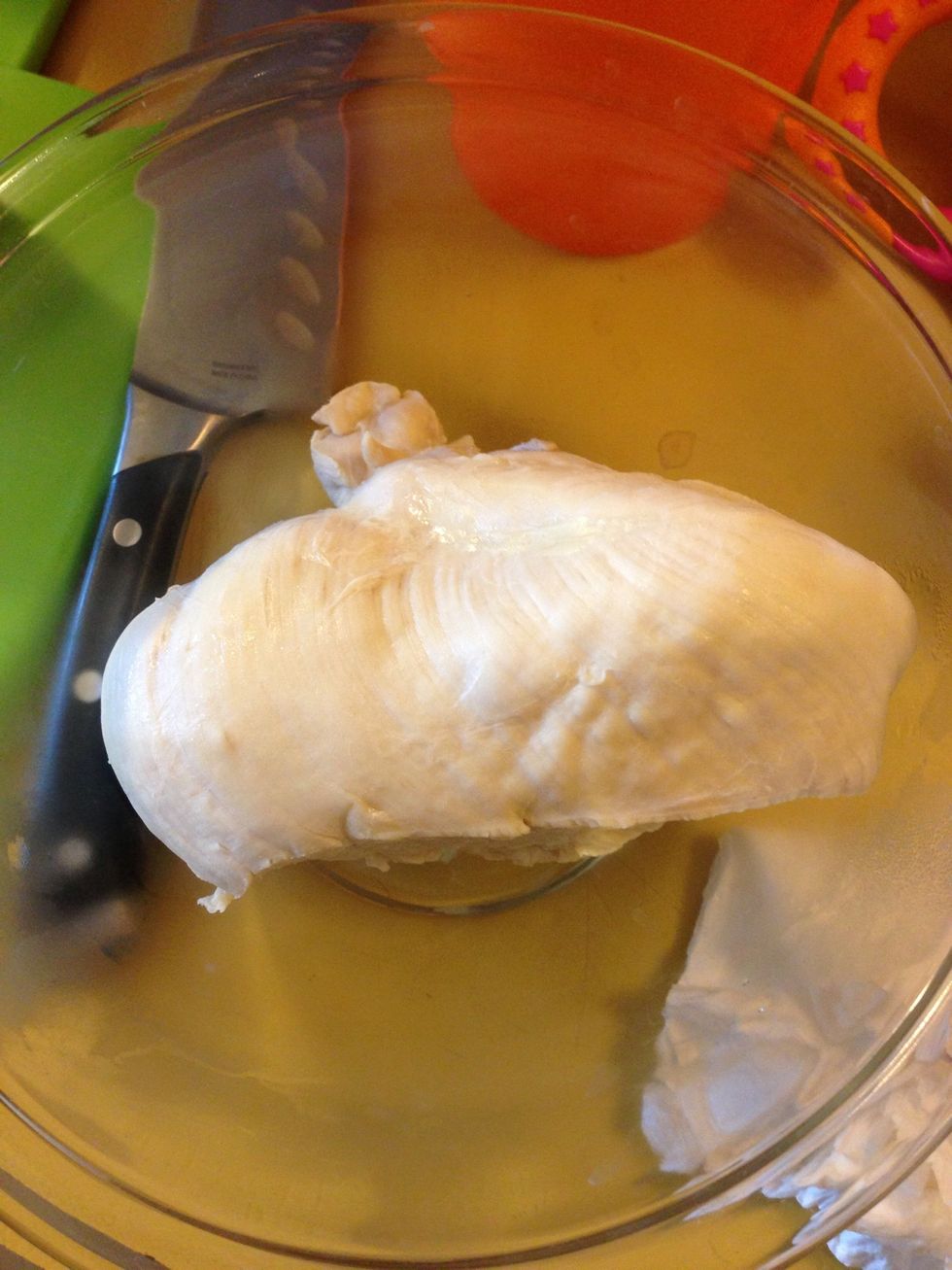 Boil your chicken breast in salt water. Pull out to cool off when done.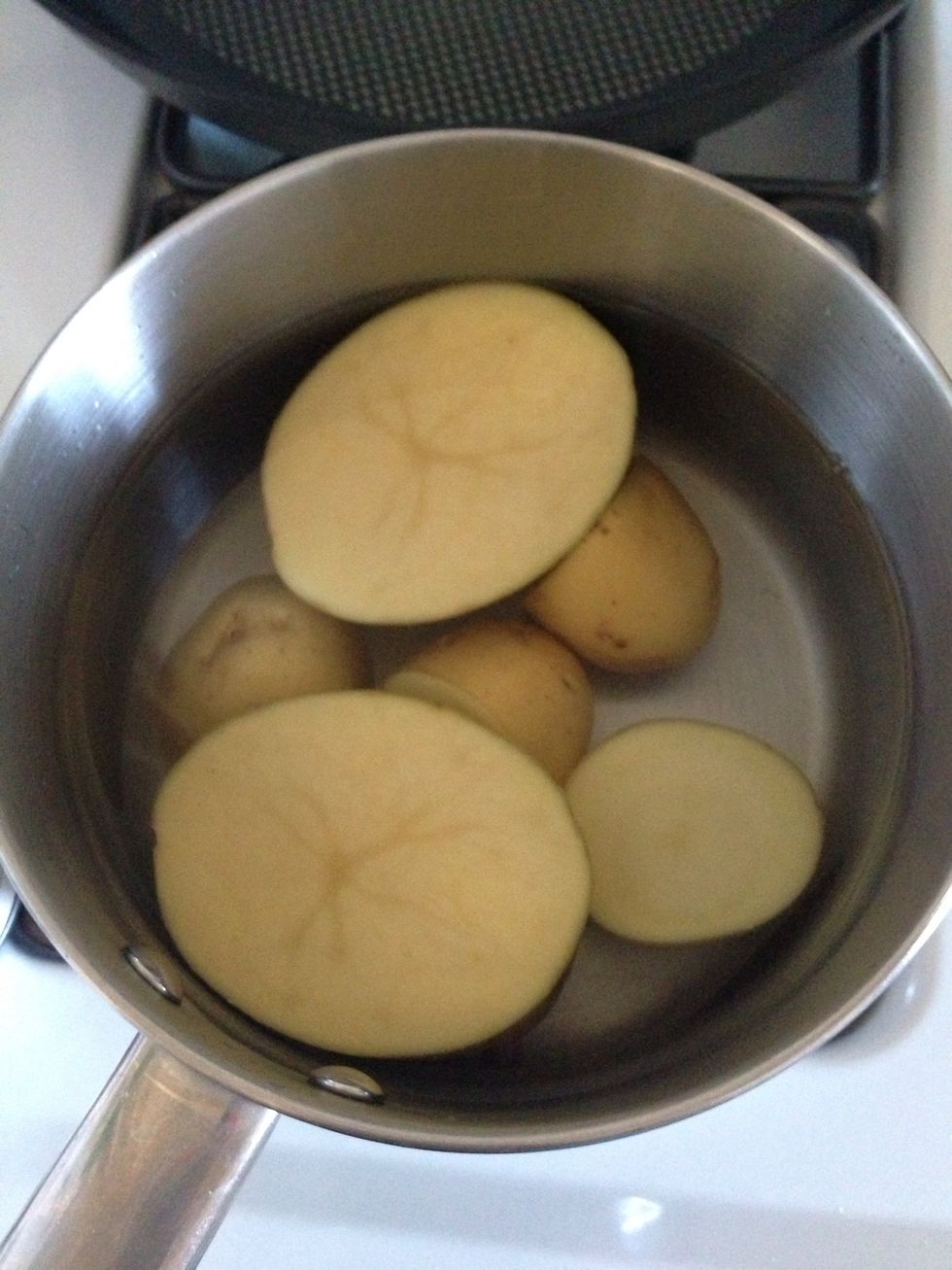 I also make potato enchiladas for my husband. He is a vegetarian. So boil about 3-4 medium potatoes, cut in half to cook quicker.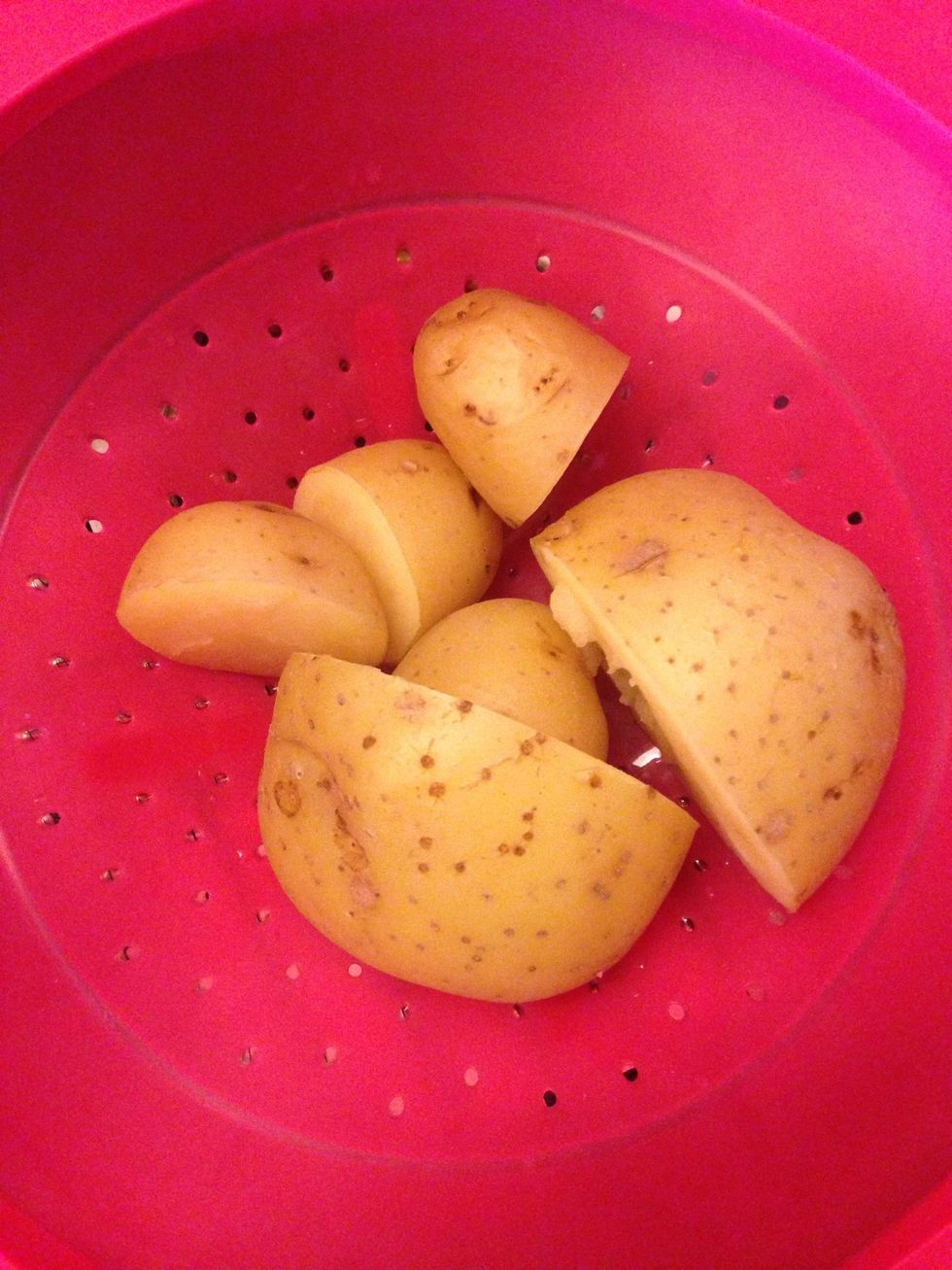 Drain them when done and peel them. Put them in a bowl and add salt and pepper to taste. Mash them. Trust me, the salt and pepper may seem simple but they go a long way! Set bowl aside.
Shred your chicken. Set aside.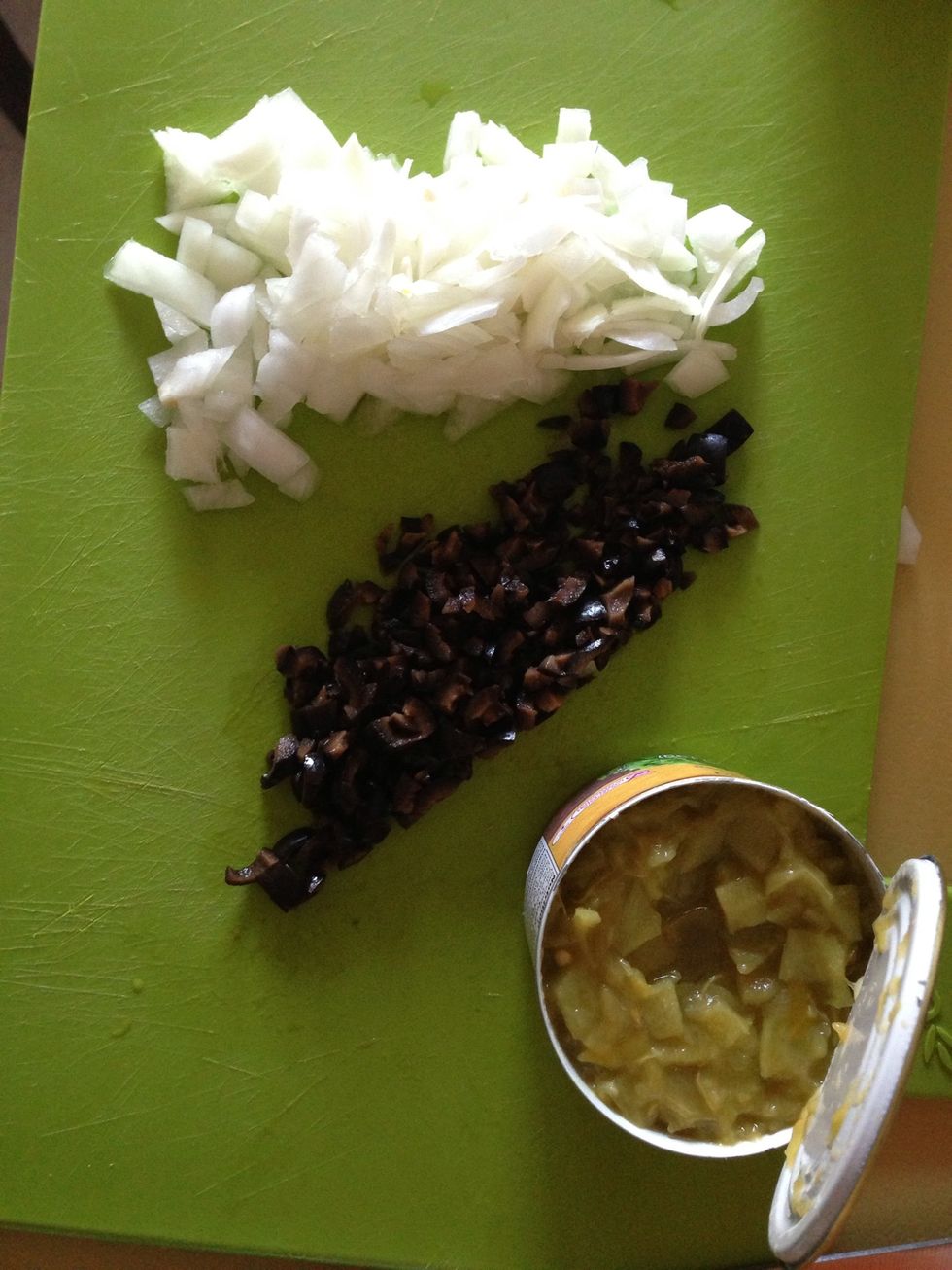 Chop your onion, and have your peppers and olives ready too. Heat oil and add these in.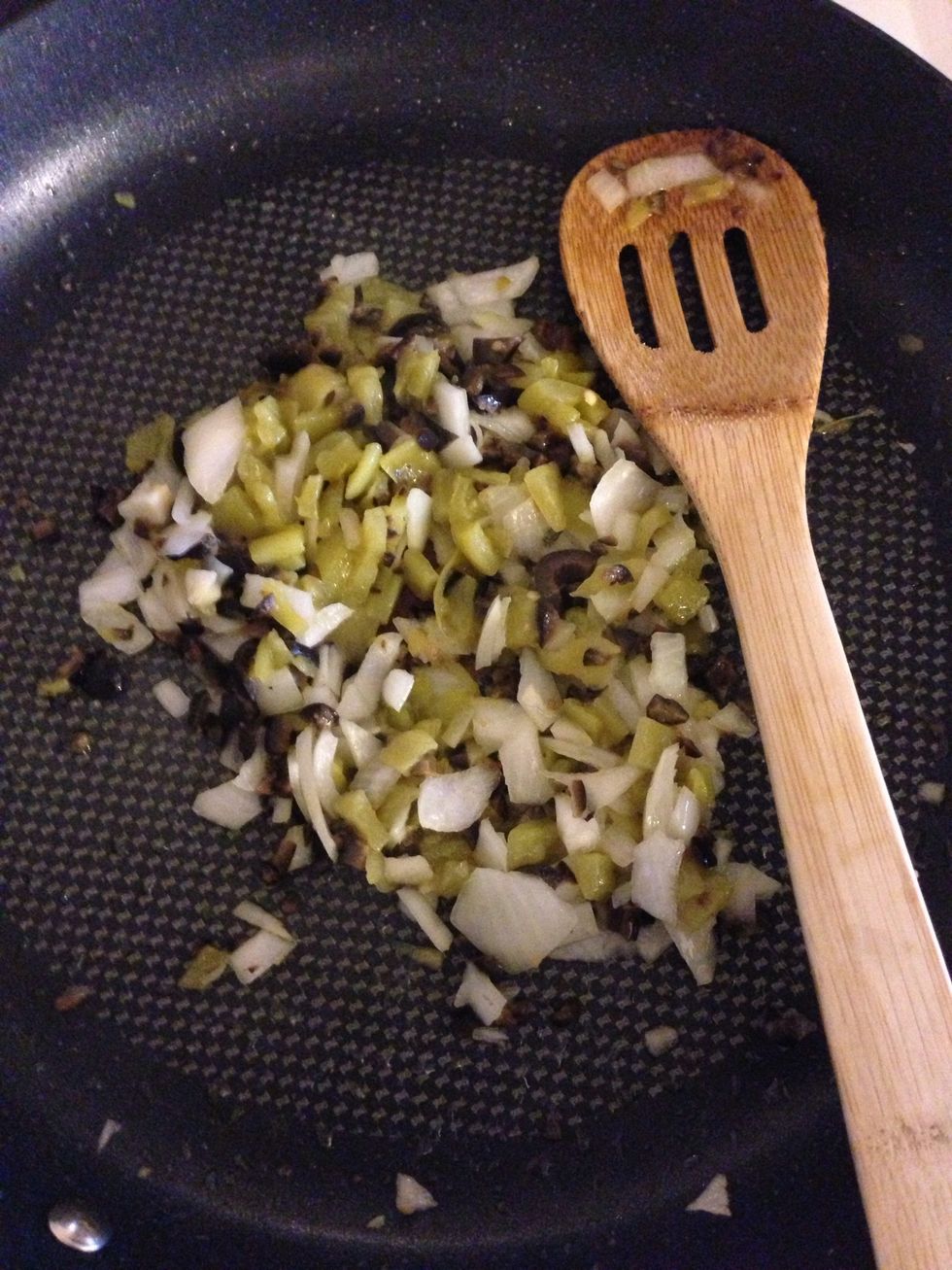 Cook for 5 minutes.
Add the chicken and salt to taste. Cook for 5 more minutes. Turn off burner and set aside.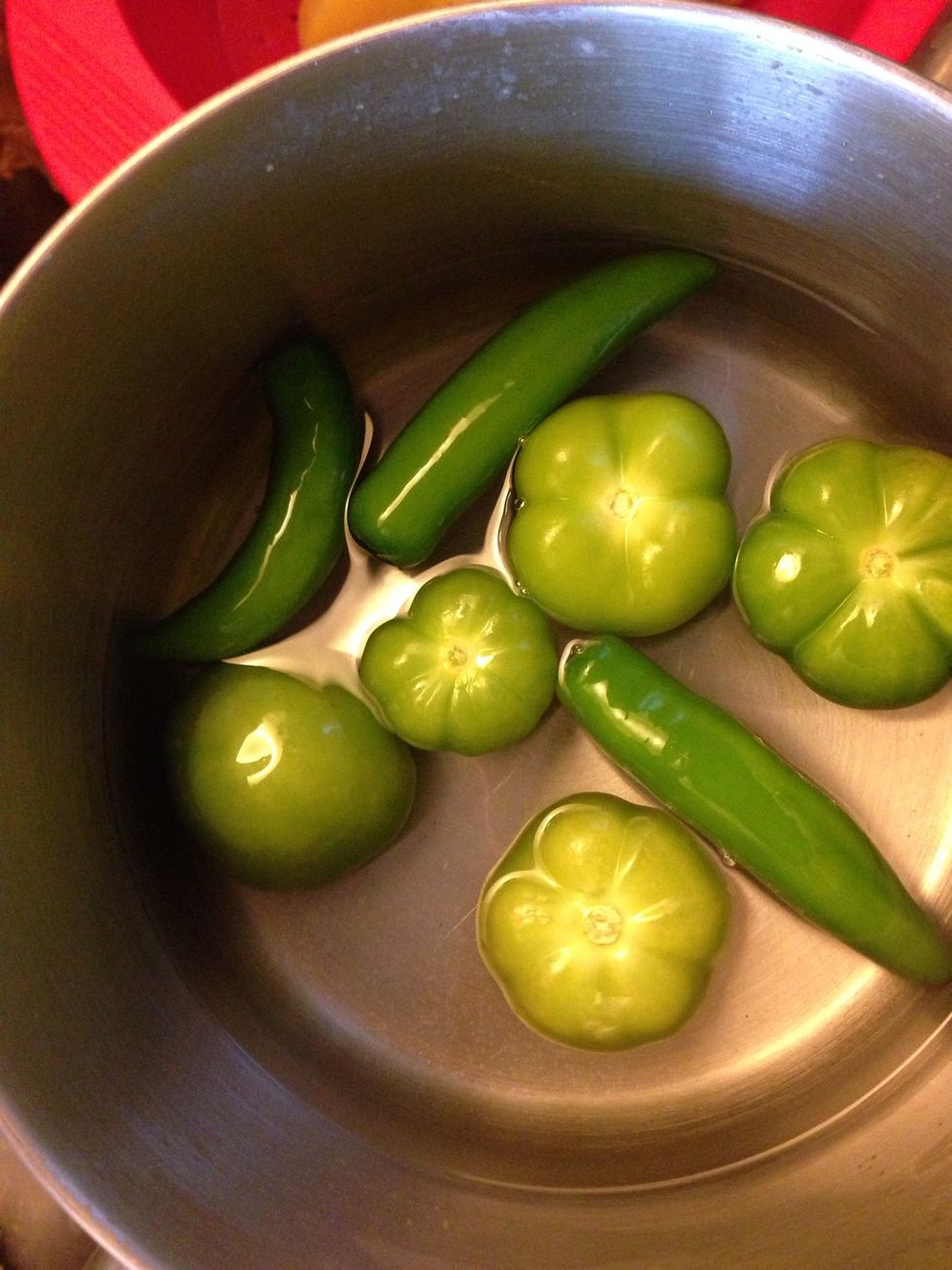 To make salsa boil 5 tomatillos and 3 serranos. Add more serrano peppers if you want a spicier salsa. Blend with salt and about 1/4- 1/2 cup of water. Use the water that you used to boil the chilies.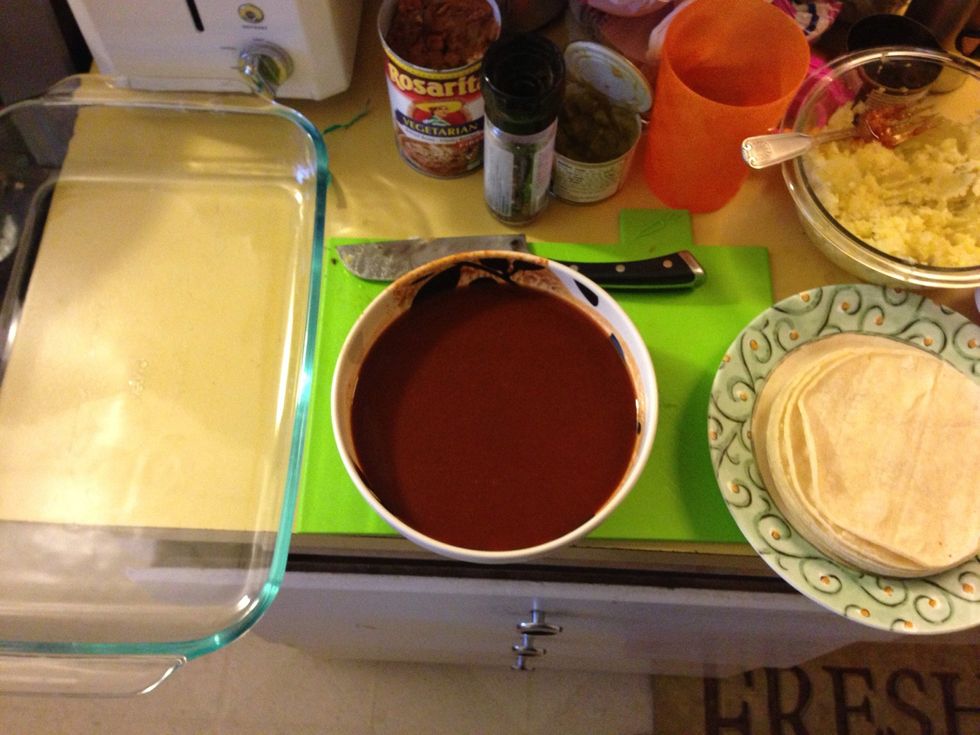 Open the can of red/or green sauce. No need to warm it up.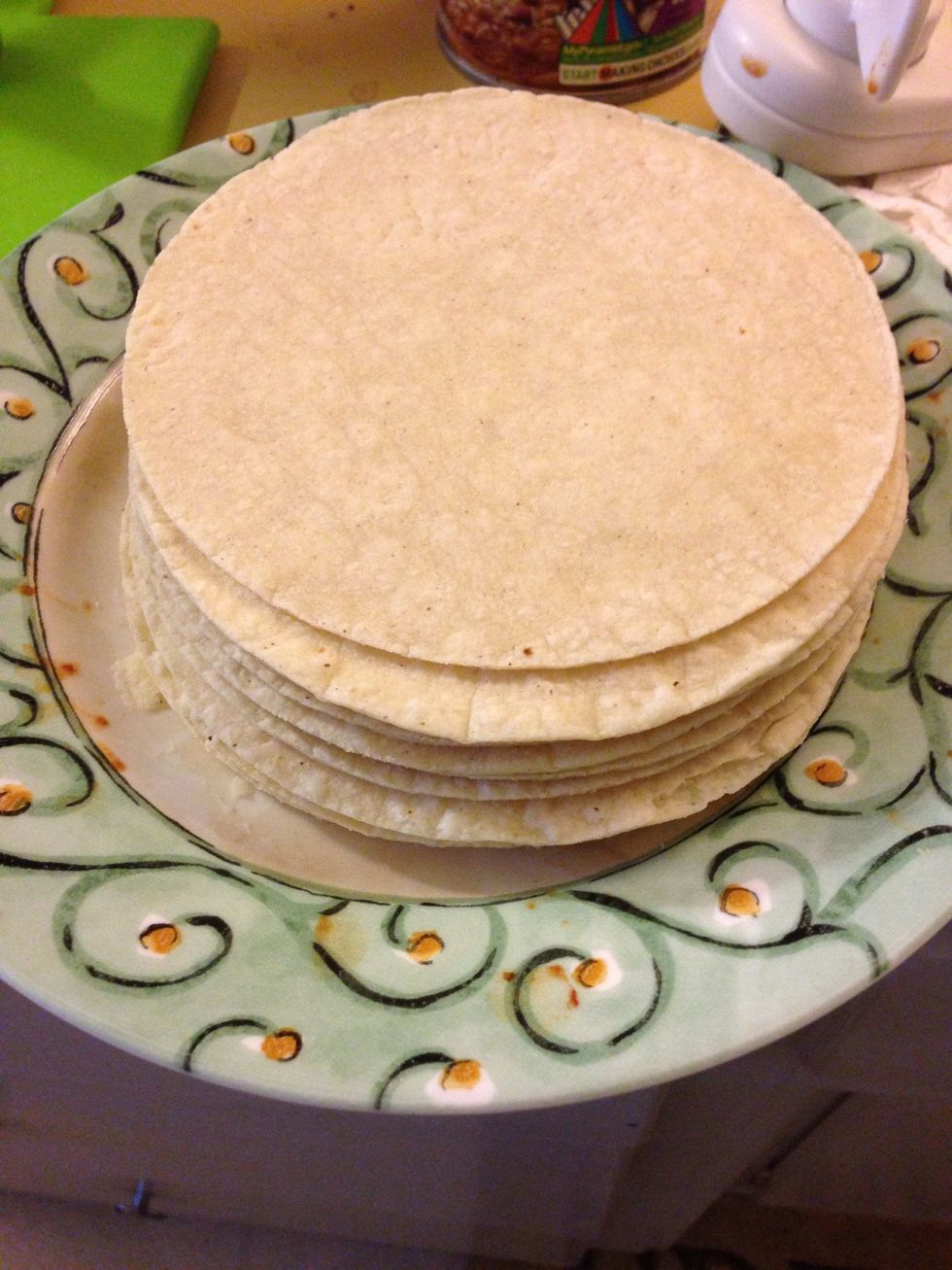 Warm up your tortillas in the microwave for 3 minutes. Enough to soften up and not break when rolling up.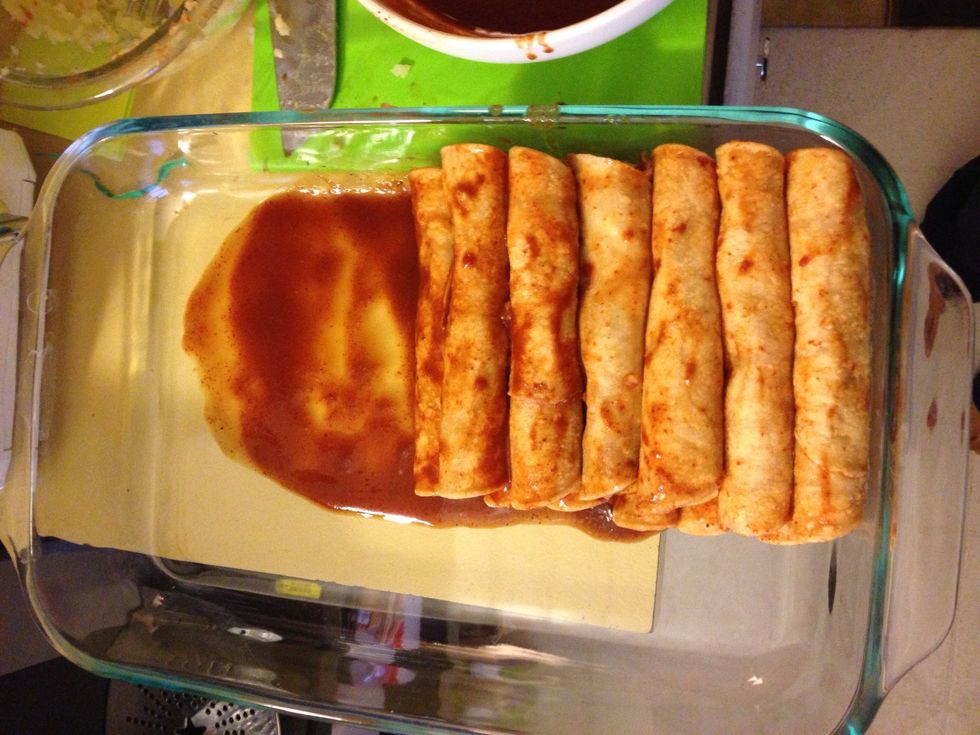 Dip tortilla in the sauce. Place it in your baking dish and start adding a bit of your chicken or potato filling. Roll it up and set on the edge of the dish. Keep dipping and rolling until done.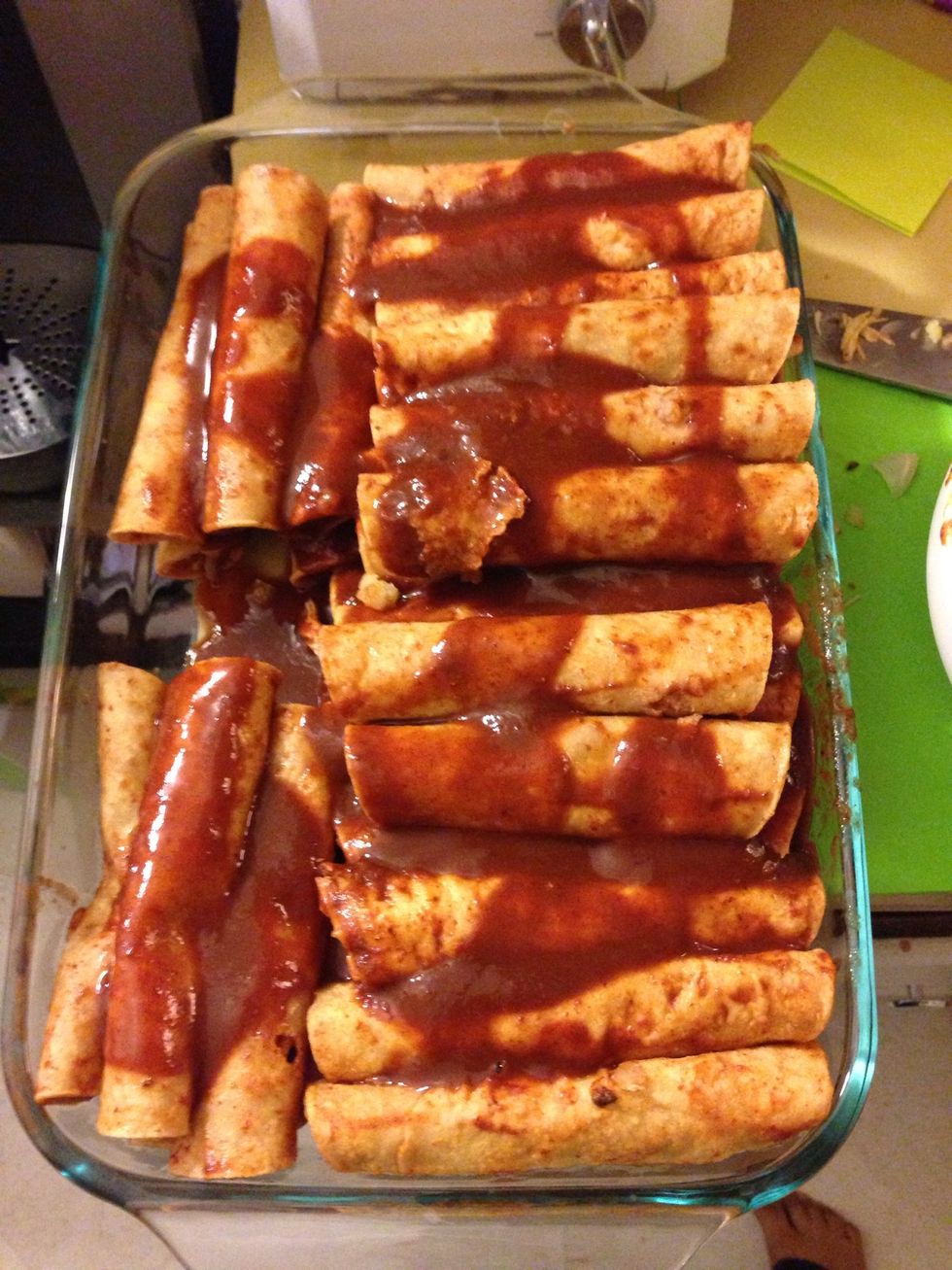 All done. Add some sauce to the top but also set some aside to add at the end if you want to. Have your oven preheated to 350 degrees. Cover with foil and warm for 20-30 minutes.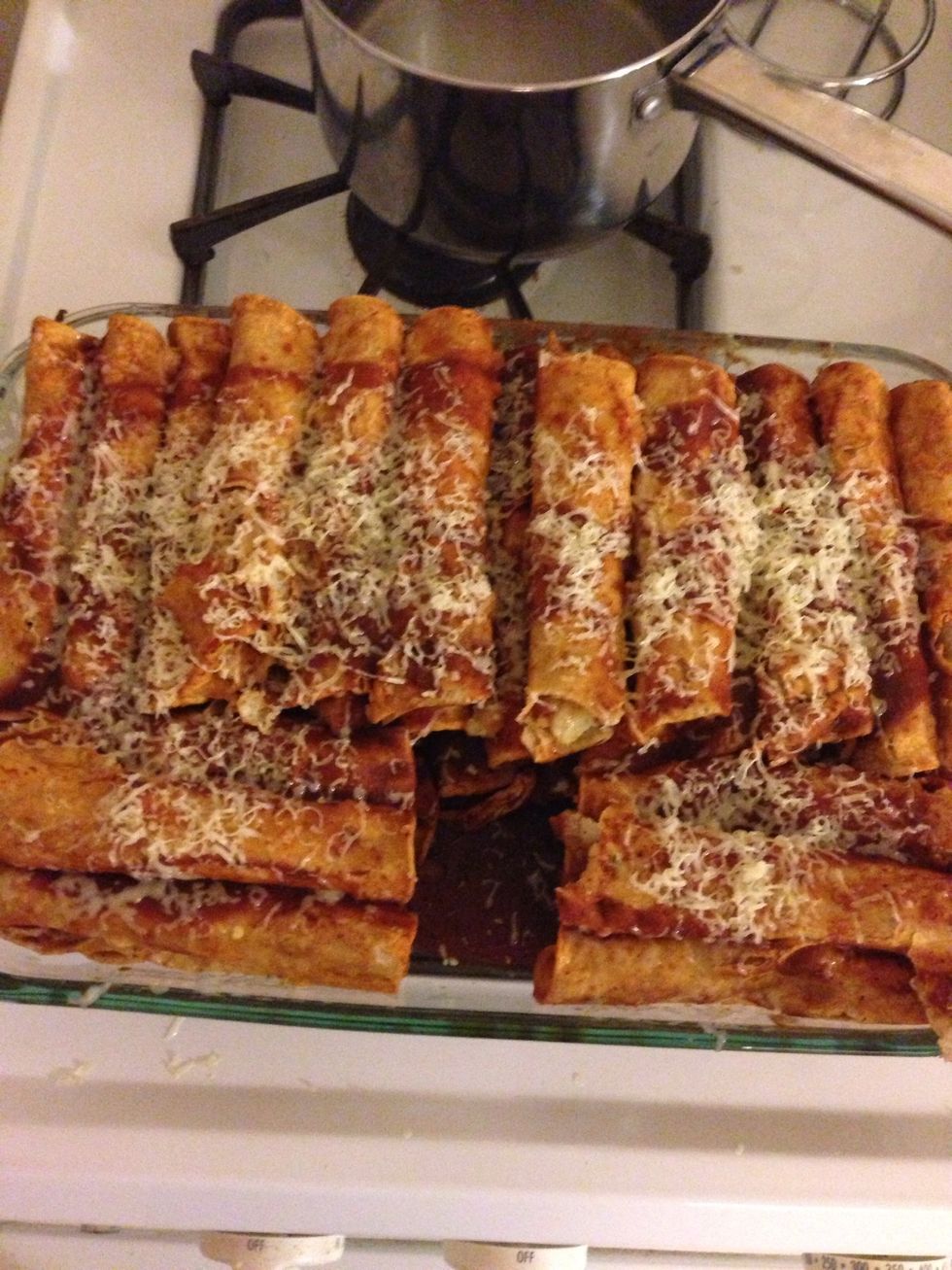 If you like cheese, add it to the top as soon as you pull them out. The heat will melt the cheese. You can use Monterrey Jack, pepper jack, cheddar- whatever you like! I used pepper jack.
Slice the tomato and onion. Add salt and lime juice. Serve your enchiladas, top with sour cream, tomatoes and onions, and salsa! Enjoy!!!
1/2 chicken breast
3-4 medium potatoes
1/4 onion
1/2 cup diced jalapeño peppers
1/4 cup chopped black olives
5 small tomatillos
3 Serrano peppers
Tortillas
1 lrg can of red or green enchilada sauce
1 tbs oil
Salt
Pepper
Sour cream
1/2 tomato sliced
1/2 onion sliced
1 key lime
Dulce Sikes
26 yr old, mother of 2 girls, wife of great man. Fun, funny, savvy, love to shop, love to eat, love to love!
Santa Barbara, California