How to make chicken enchiladas
Make chicken enchiladas with homemade sauce OR canned sauce
6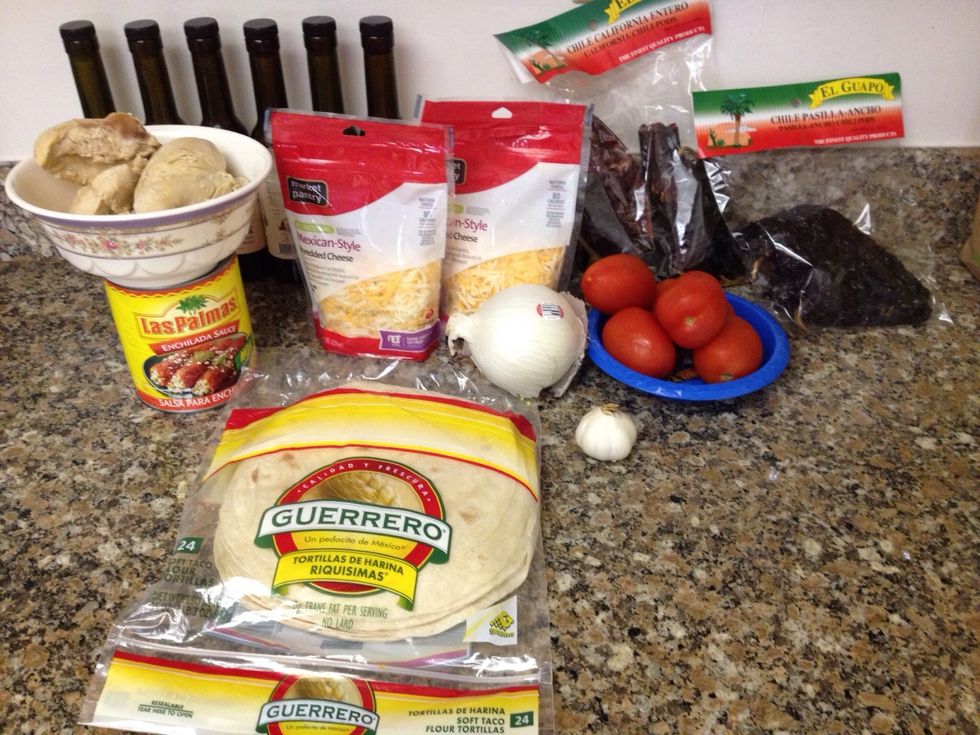 Ingredients not shown are: Oregano powder, Salt, Garlic powder and Garlic salt.
Start here if you want to learn how to make the sauce IF NOT SKIP these next steps and substitute with the can sauce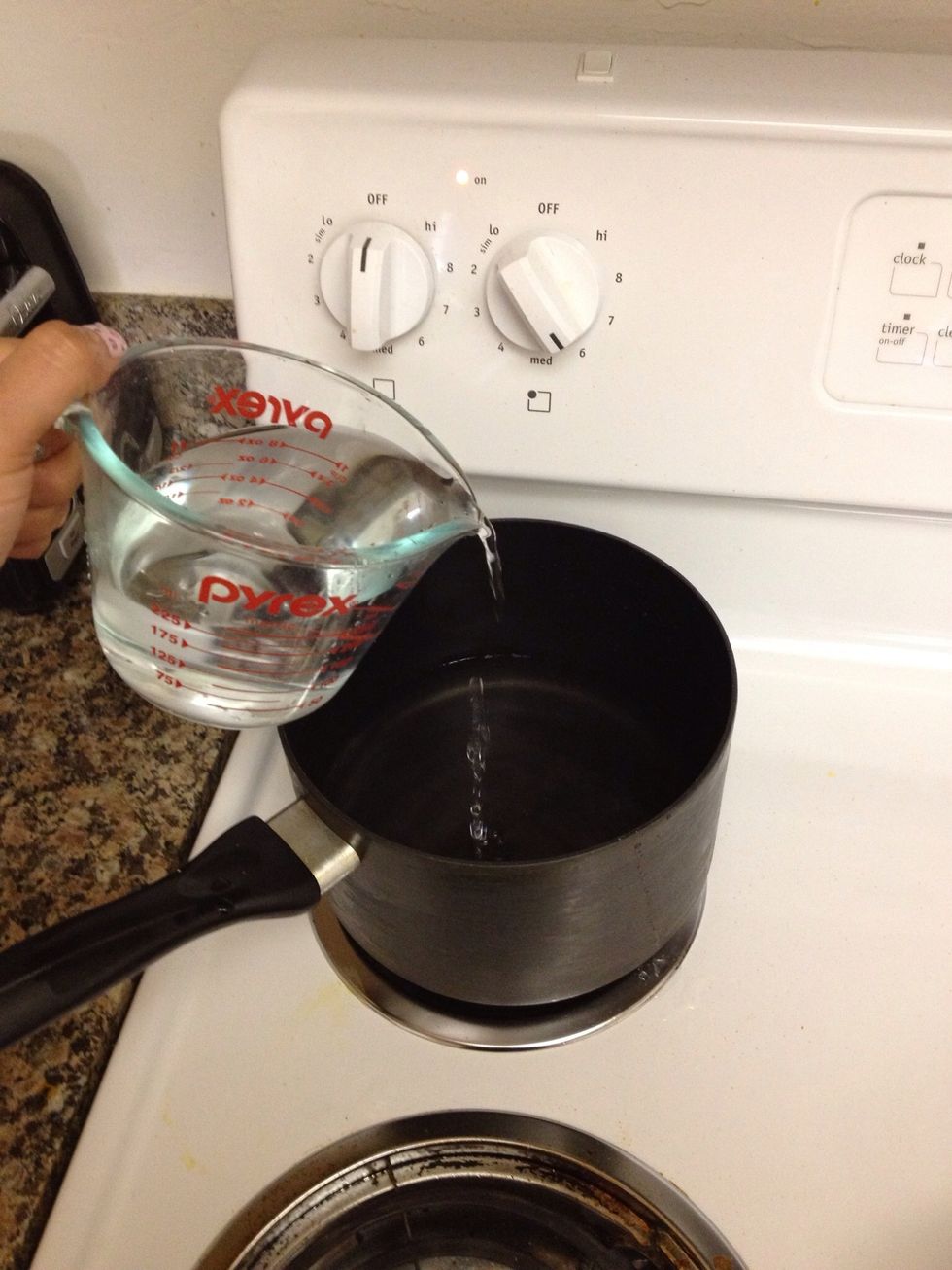 On medium heat pour 2 cups of water into sauce pan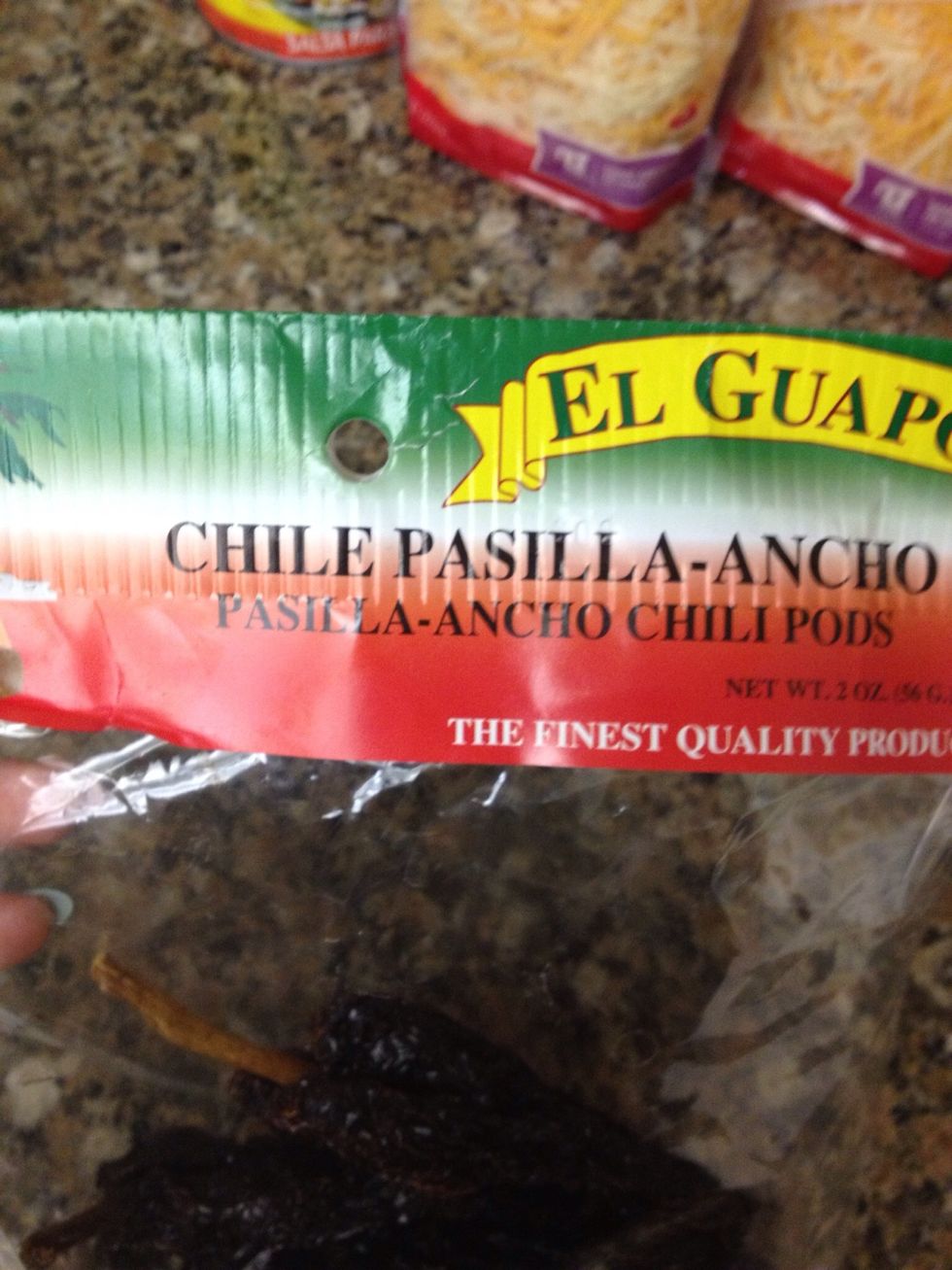 Take 1 chile Pasilla from the pack to de-seed
Open the Pasilla pod and remove seeds and stem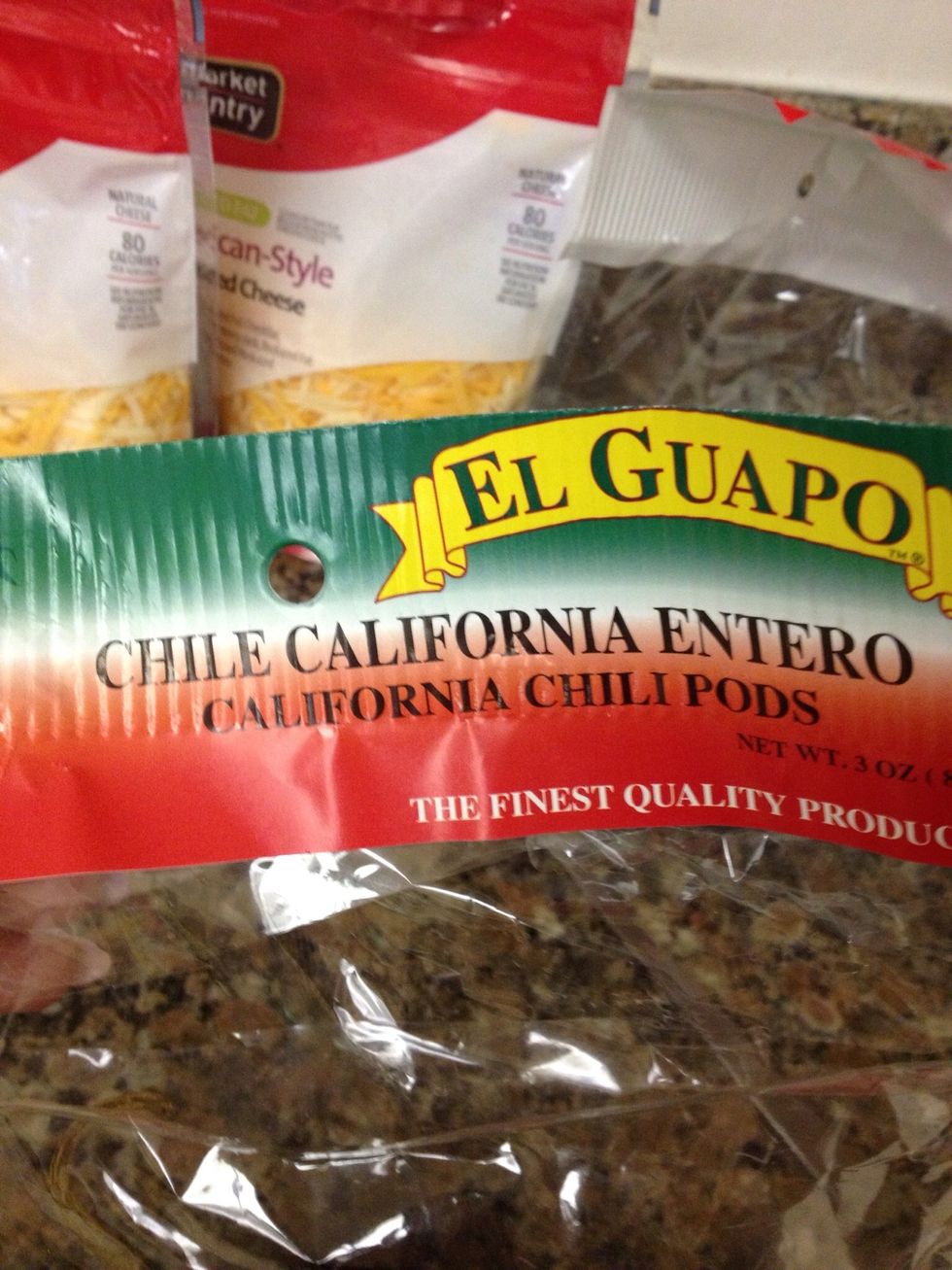 Take 3 chili pods from the pack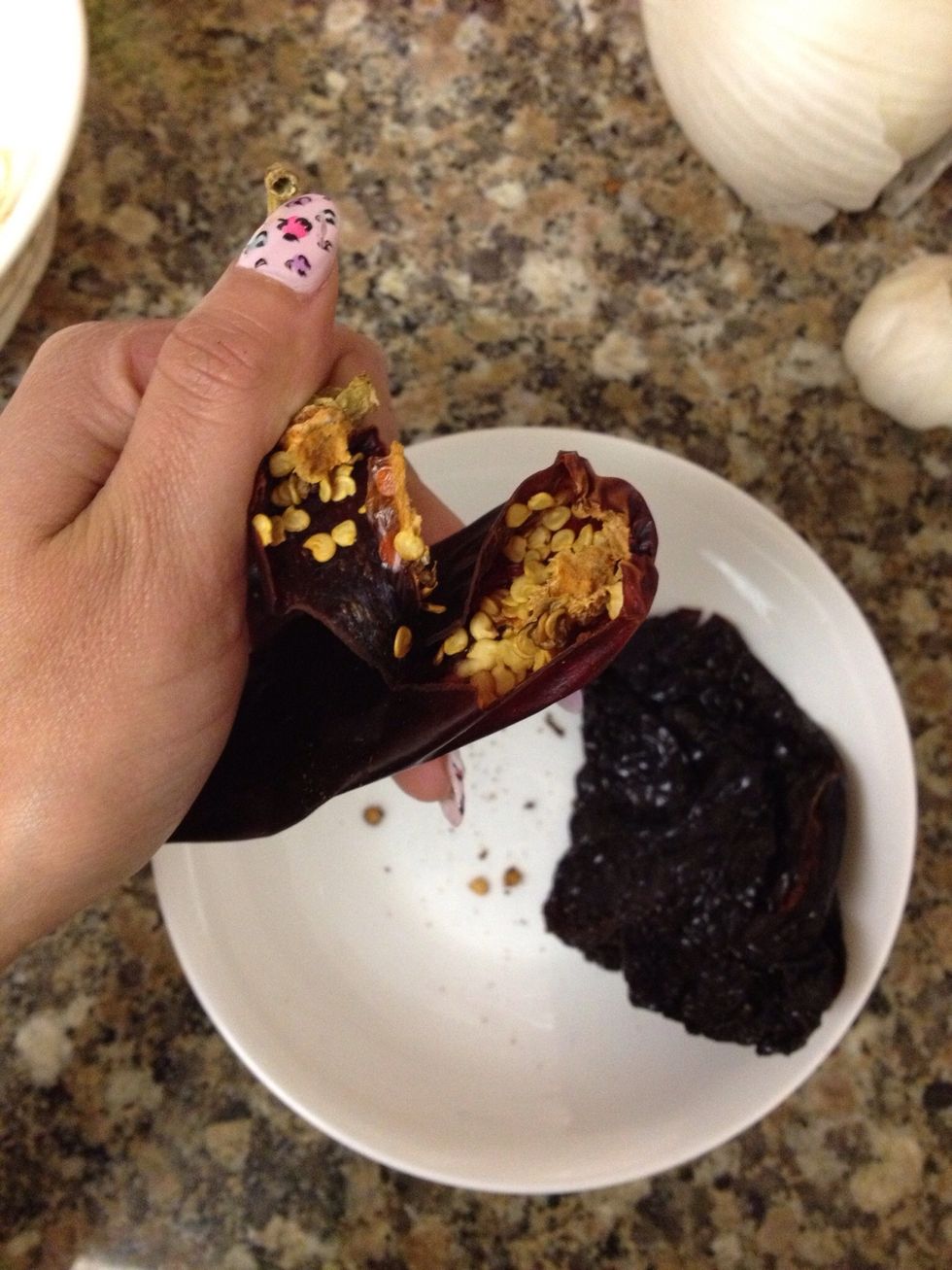 Remove seeds from the pod and remove stem (if you want an extra kick leave some seeds in)
Add all 4 chilies into the pot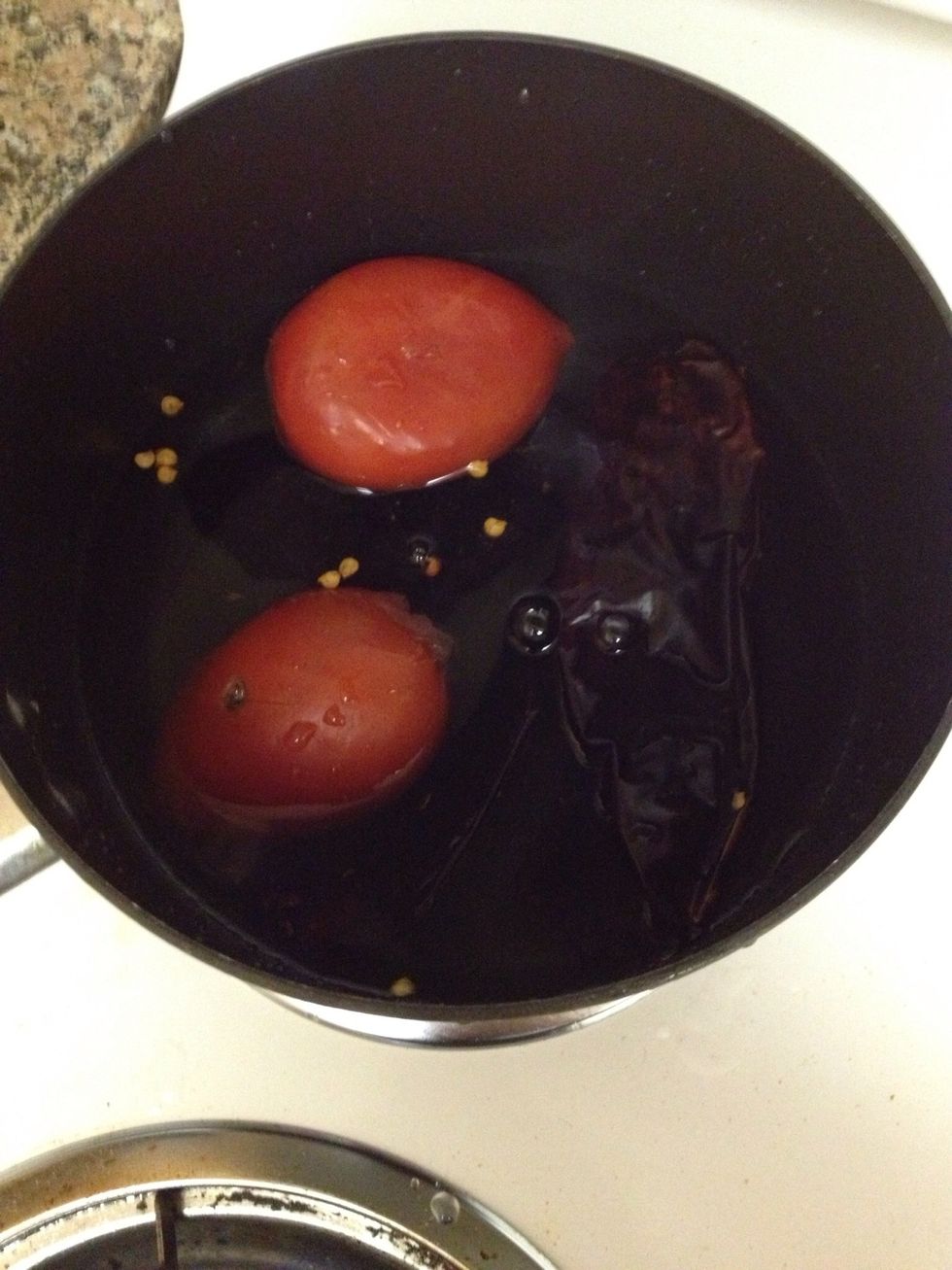 Add 2 Roma tomatoes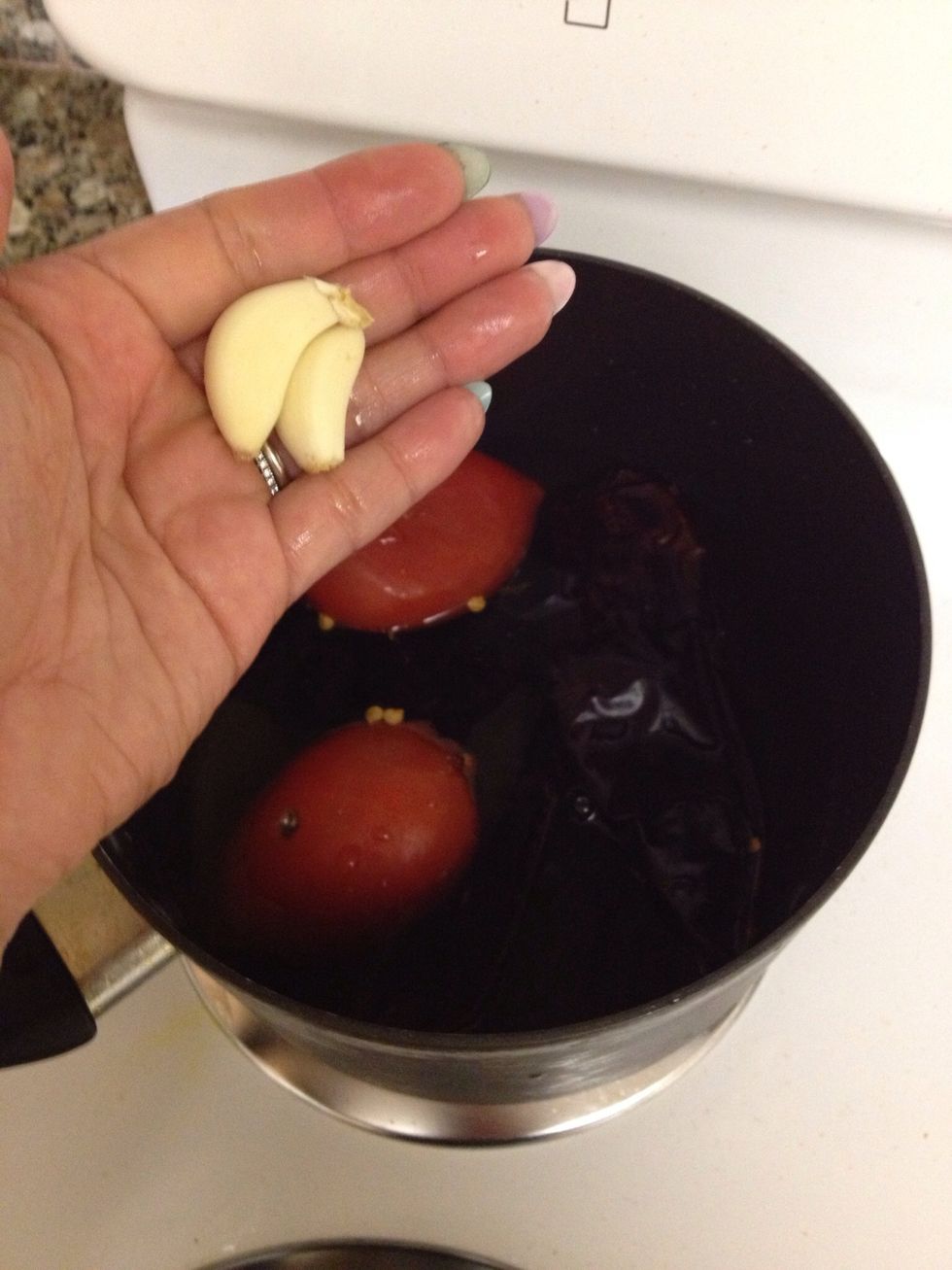 Add 2 garlic cloves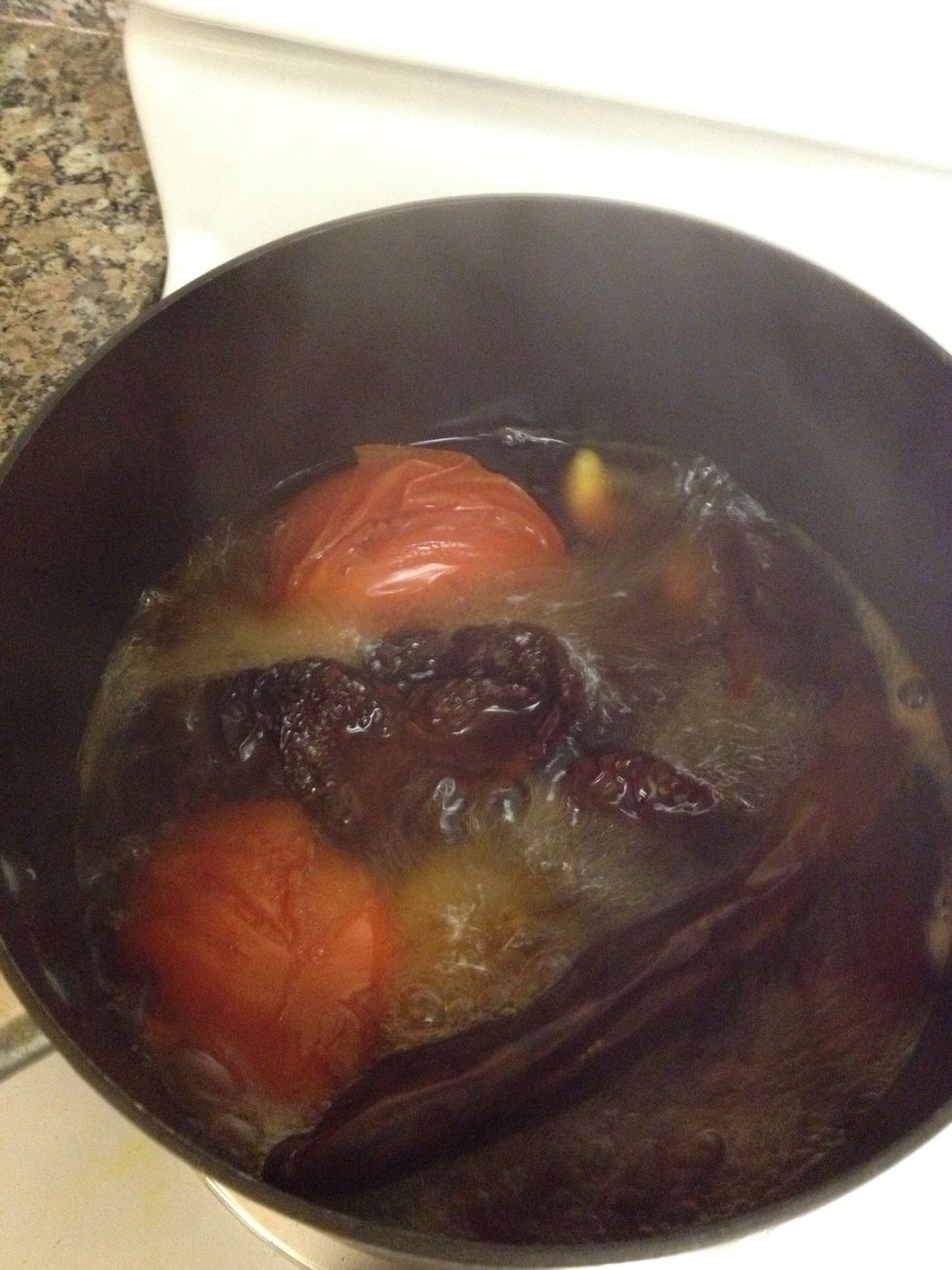 Boil the ingredients until the tomatoes have soften and skin starts to peel off
Pour everything into the blender (if you want thicker sauce don't add all of the water)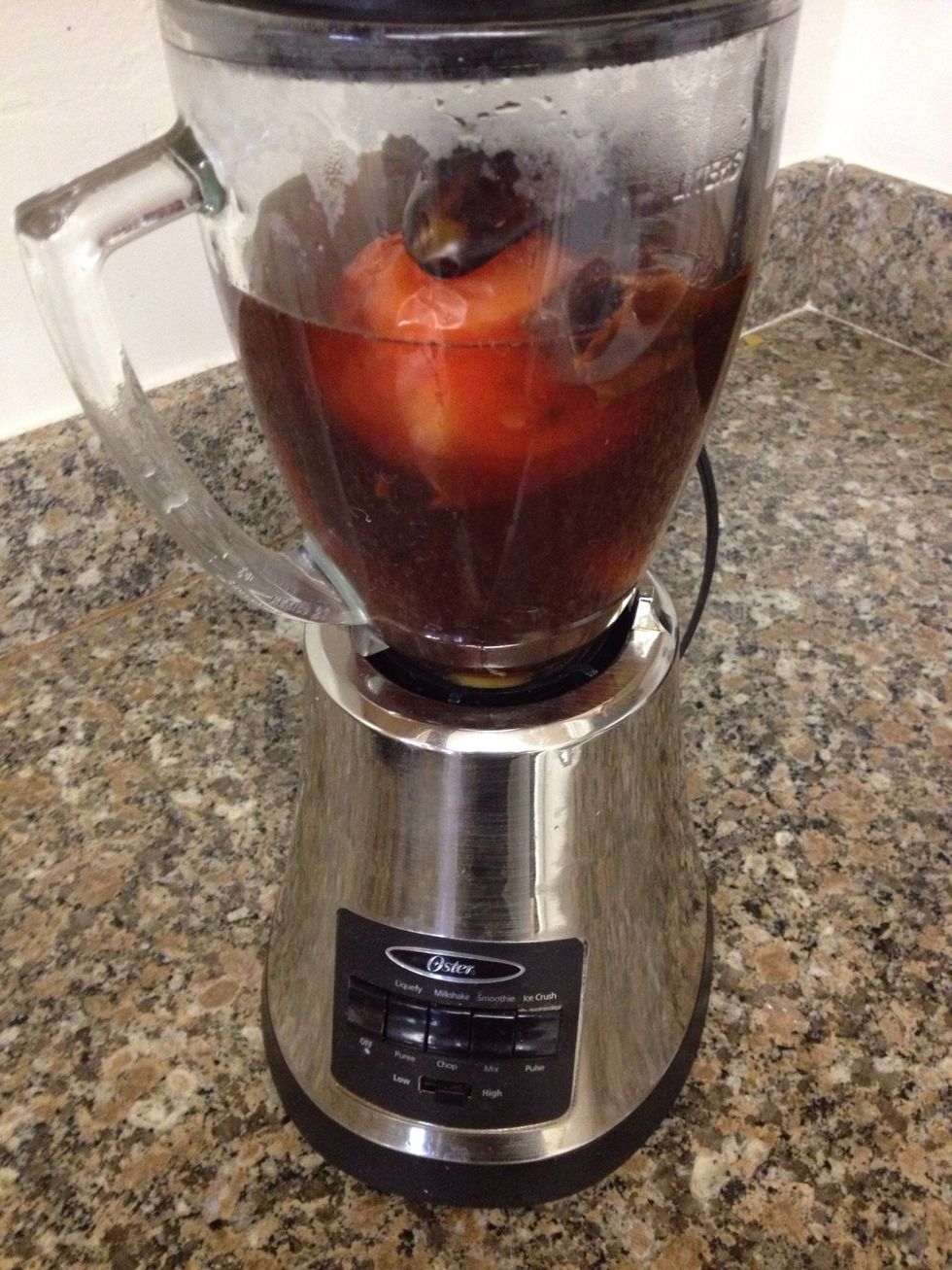 Blend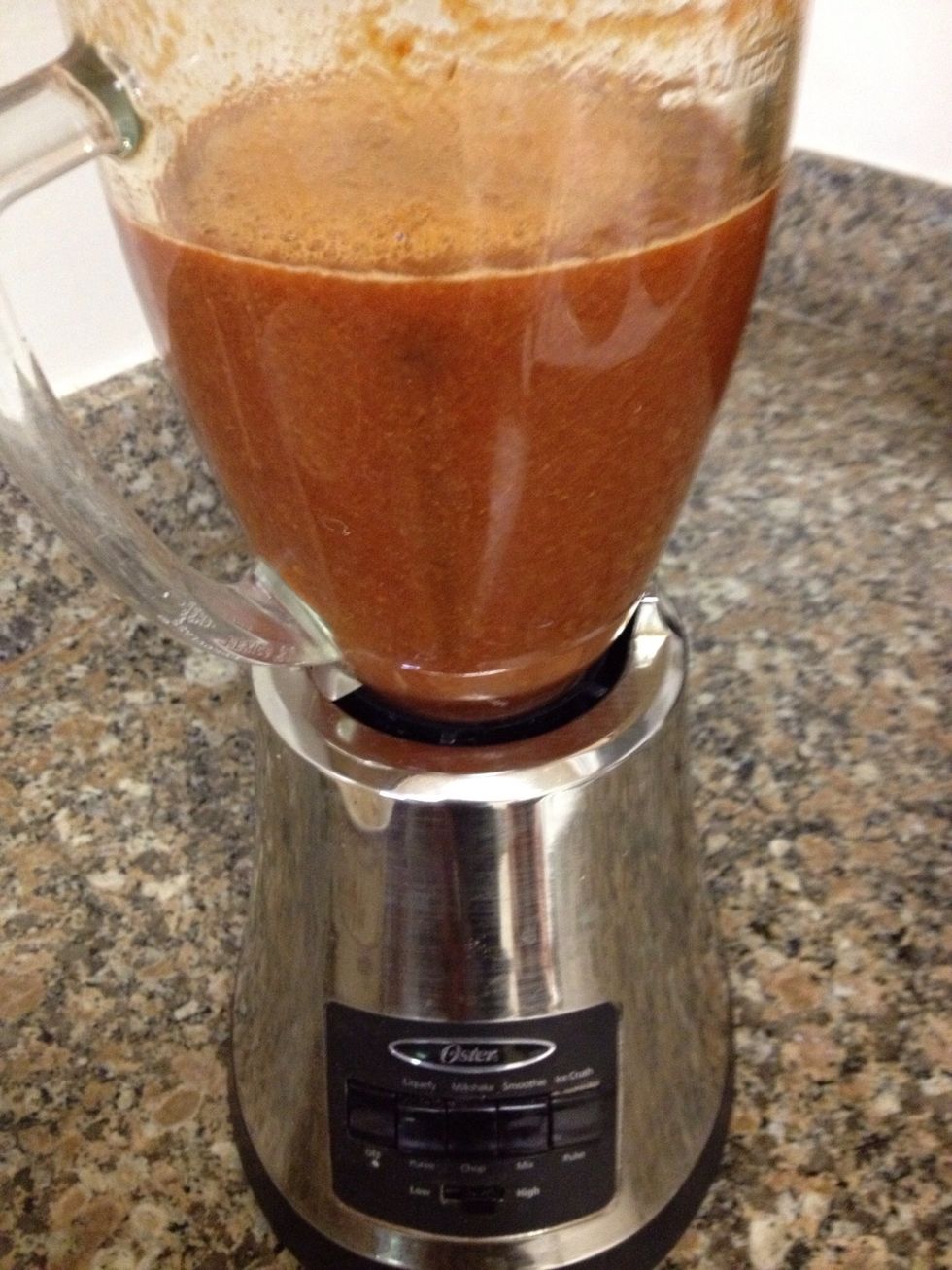 Blend until smooth
That will conclude the sauce.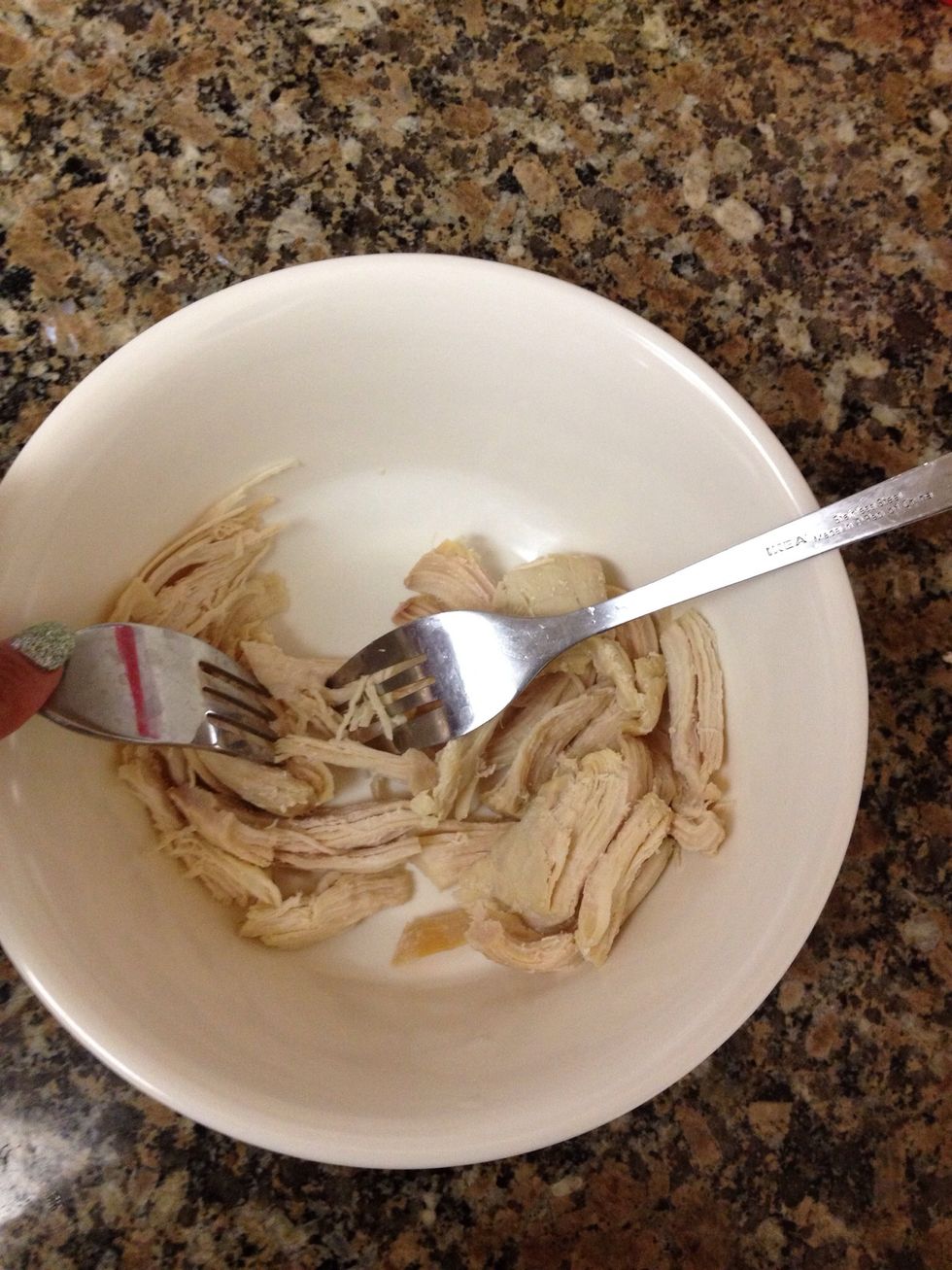 Shred the boiled chicken breast (you can also use dark chicken meat)
Set it aside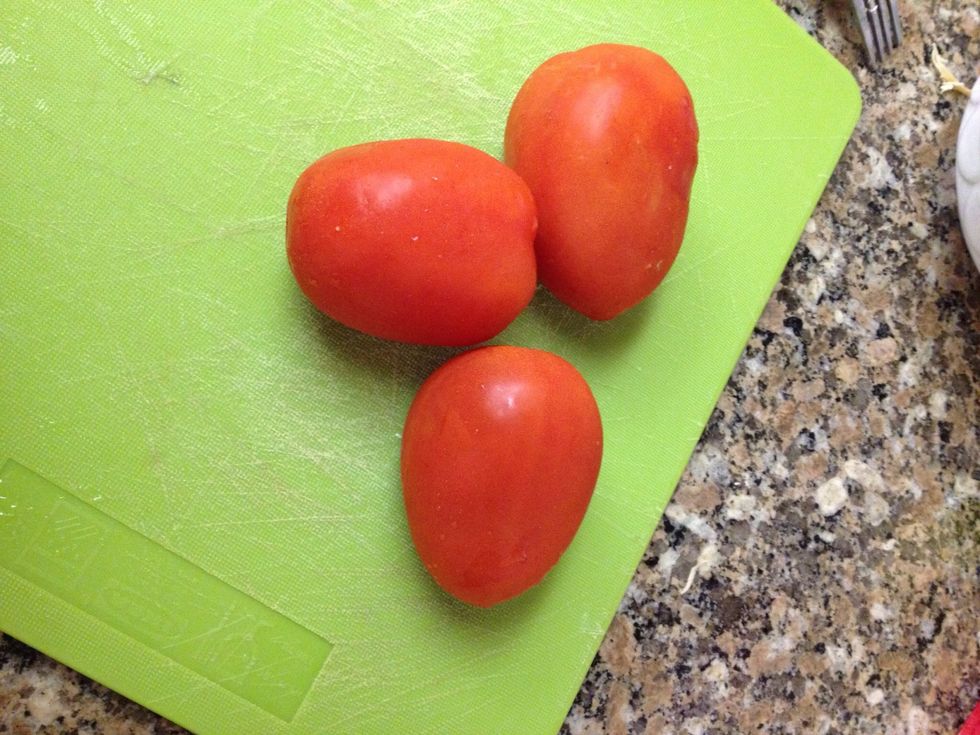 3 Roma tomatoes washed and ready to slice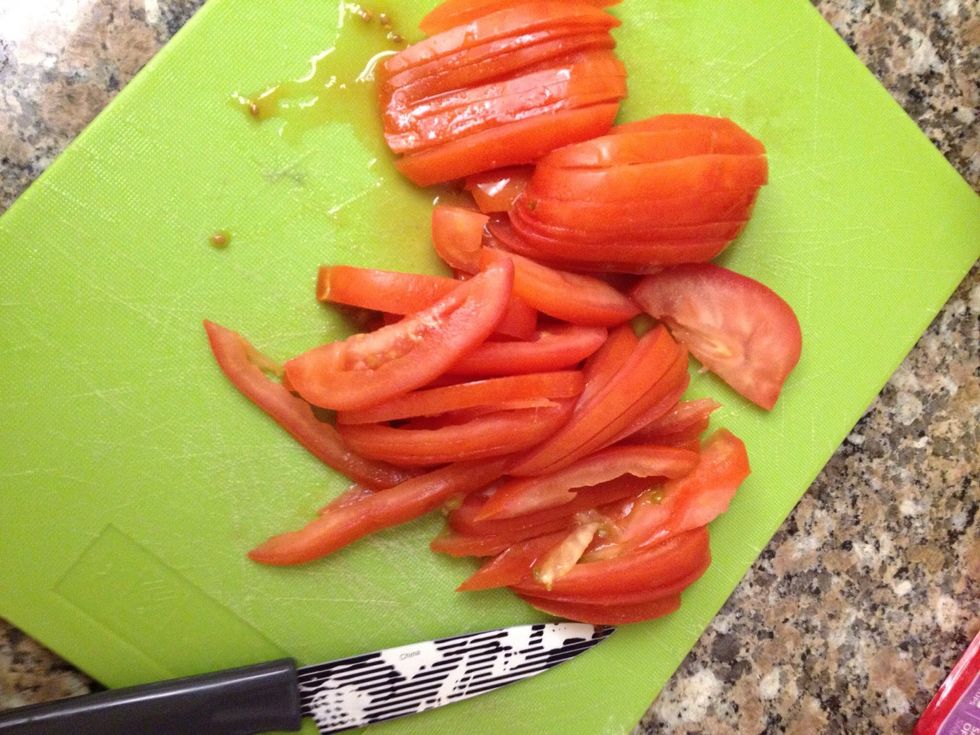 Sliced Roma's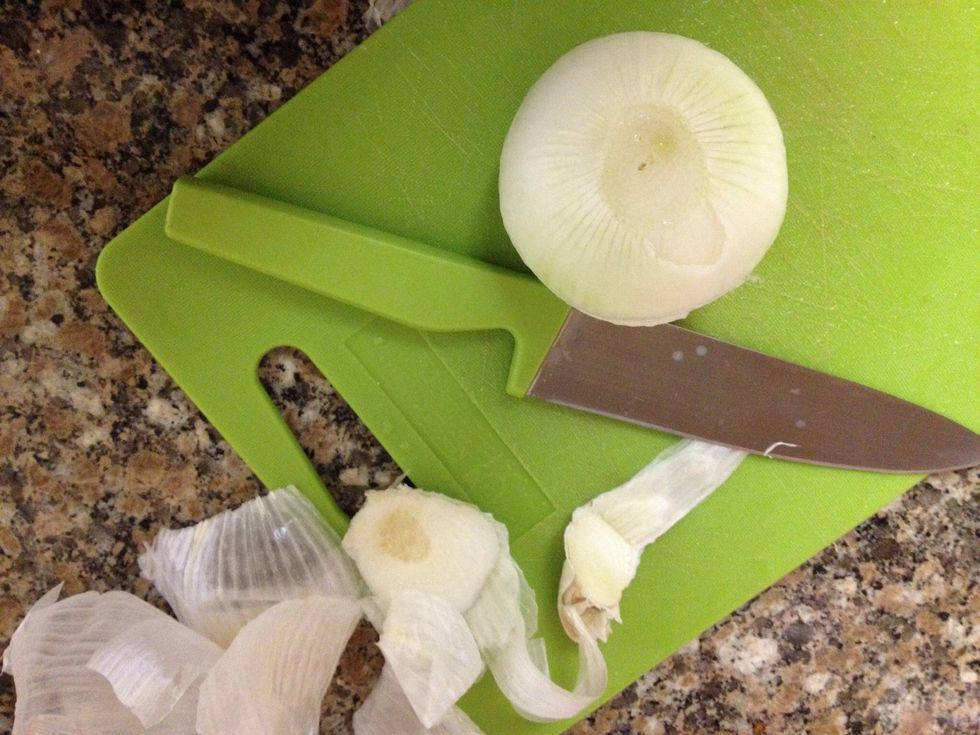 Slice one small onion (I had a large one and used half)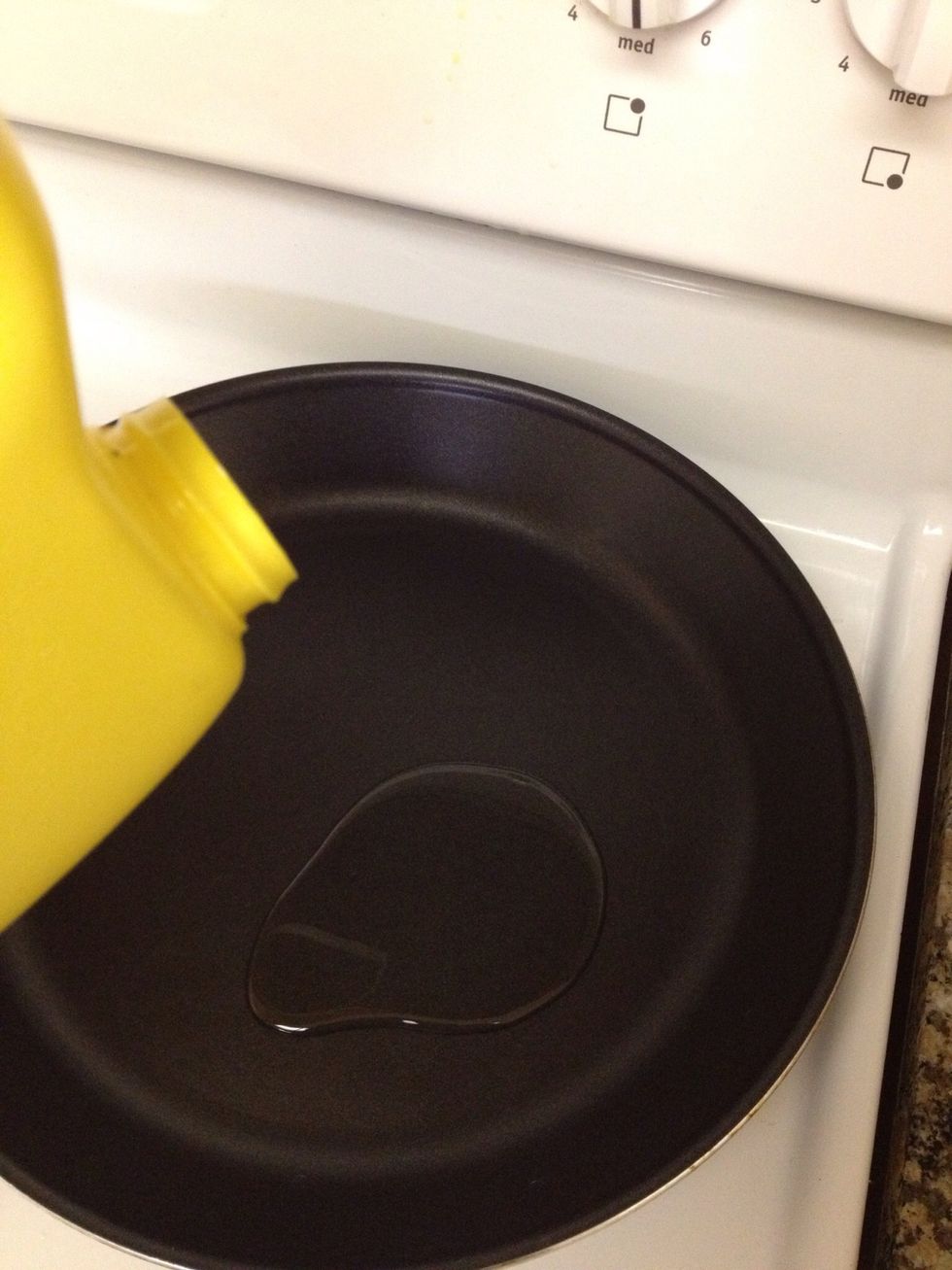 In medium heat Place about 2-3 tablespoons of corn oil in pan
Add the tomatoes and onions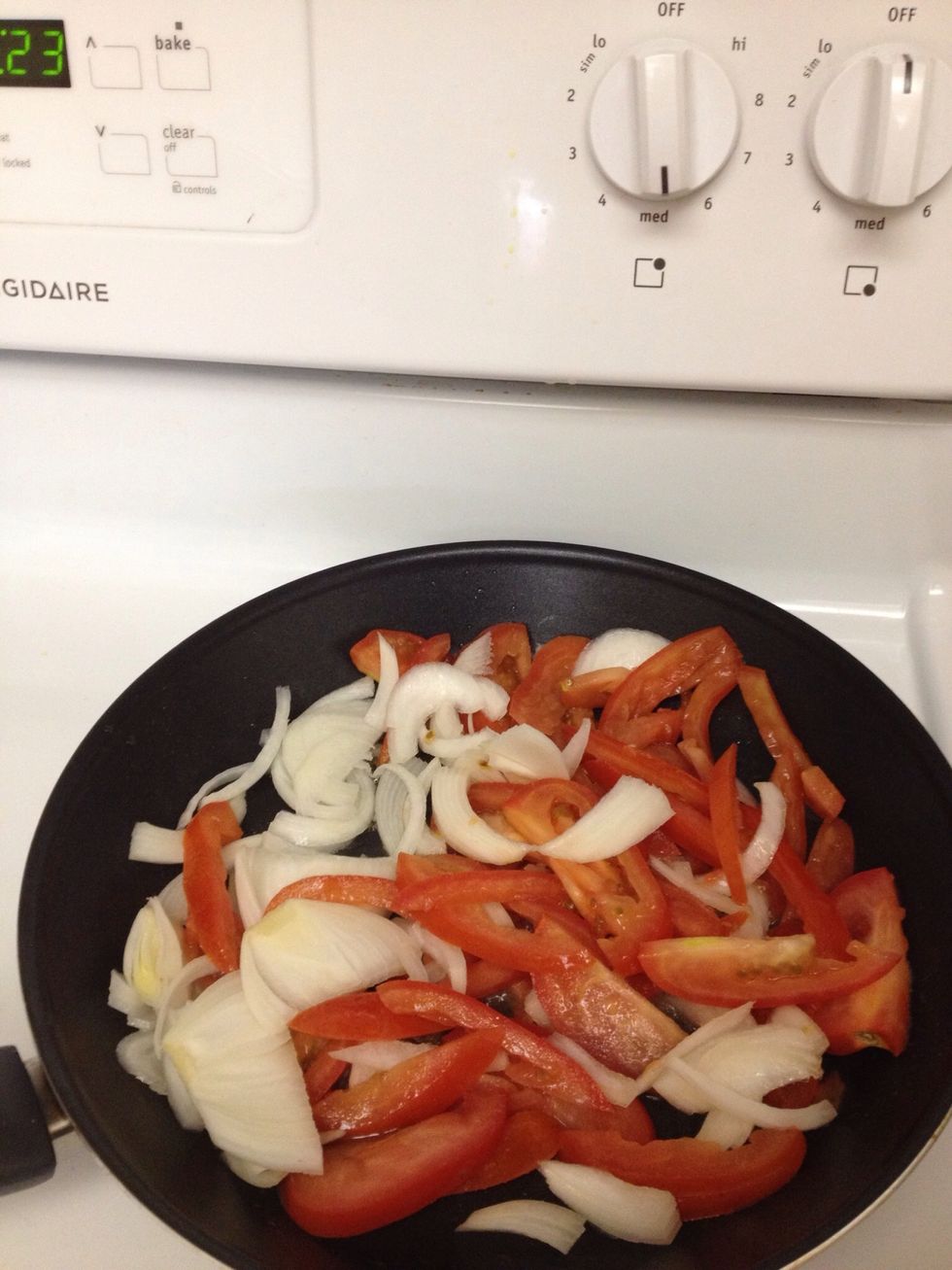 Sauté until they become soft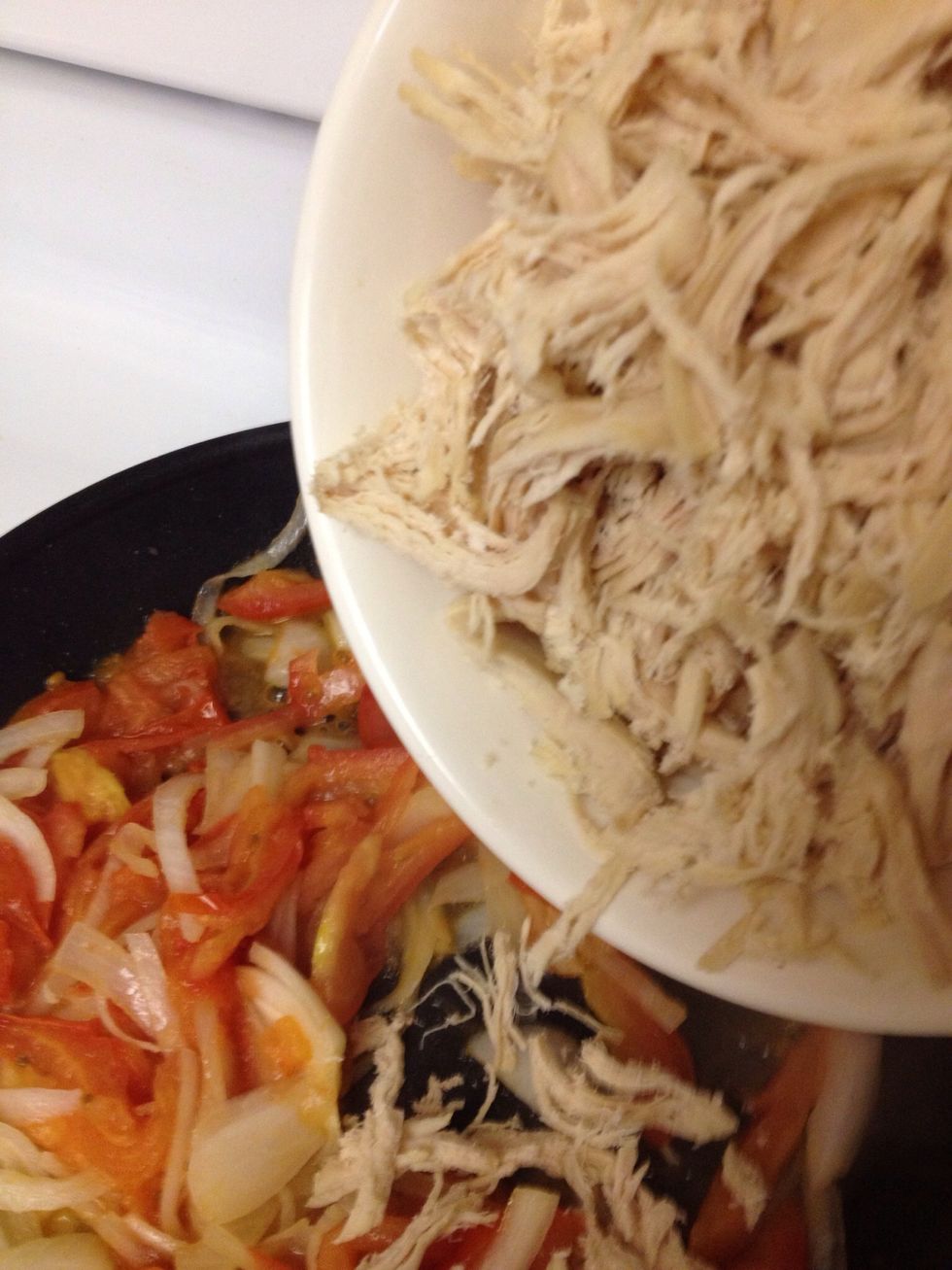 Add the chicken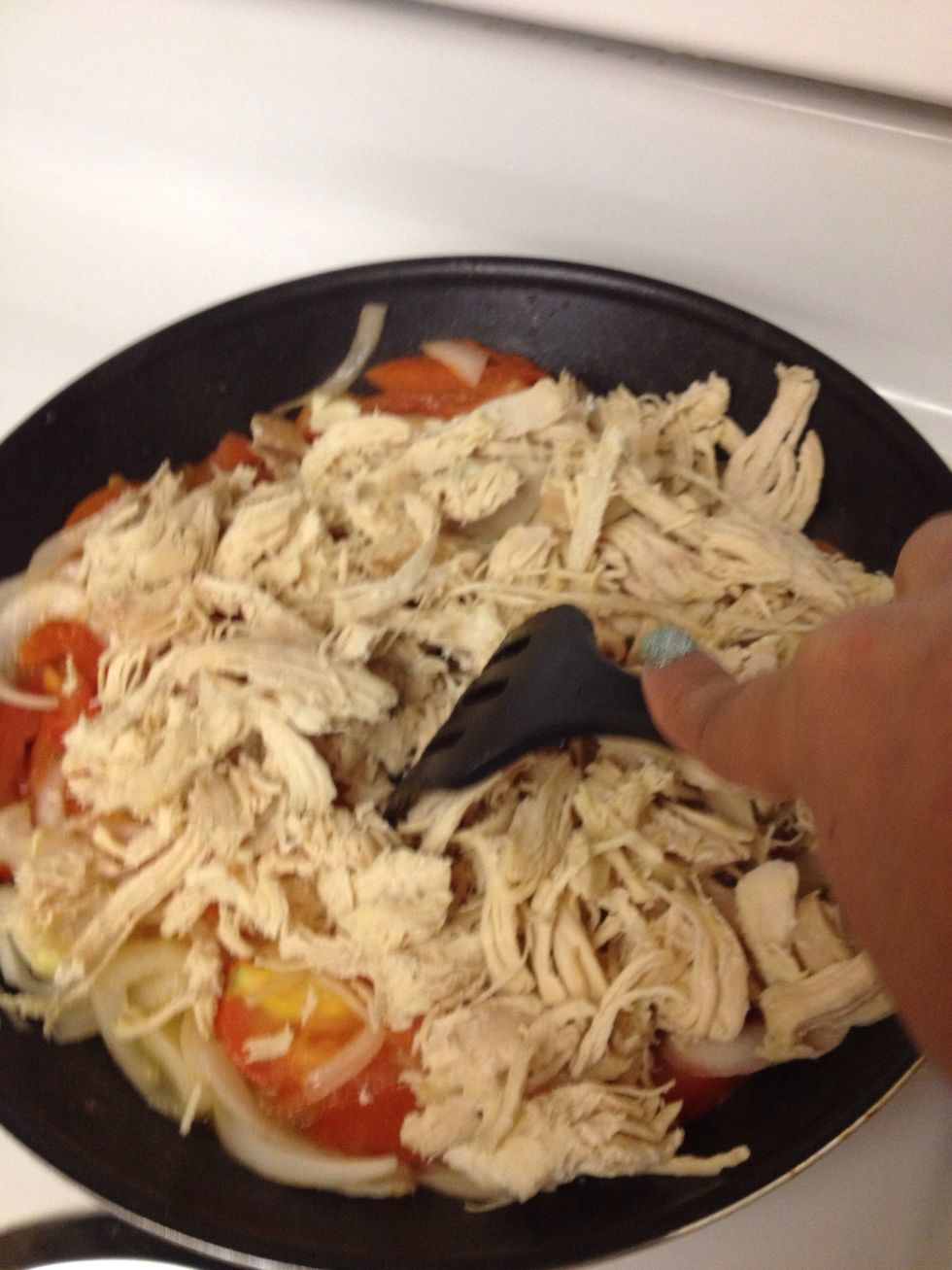 Mix them in together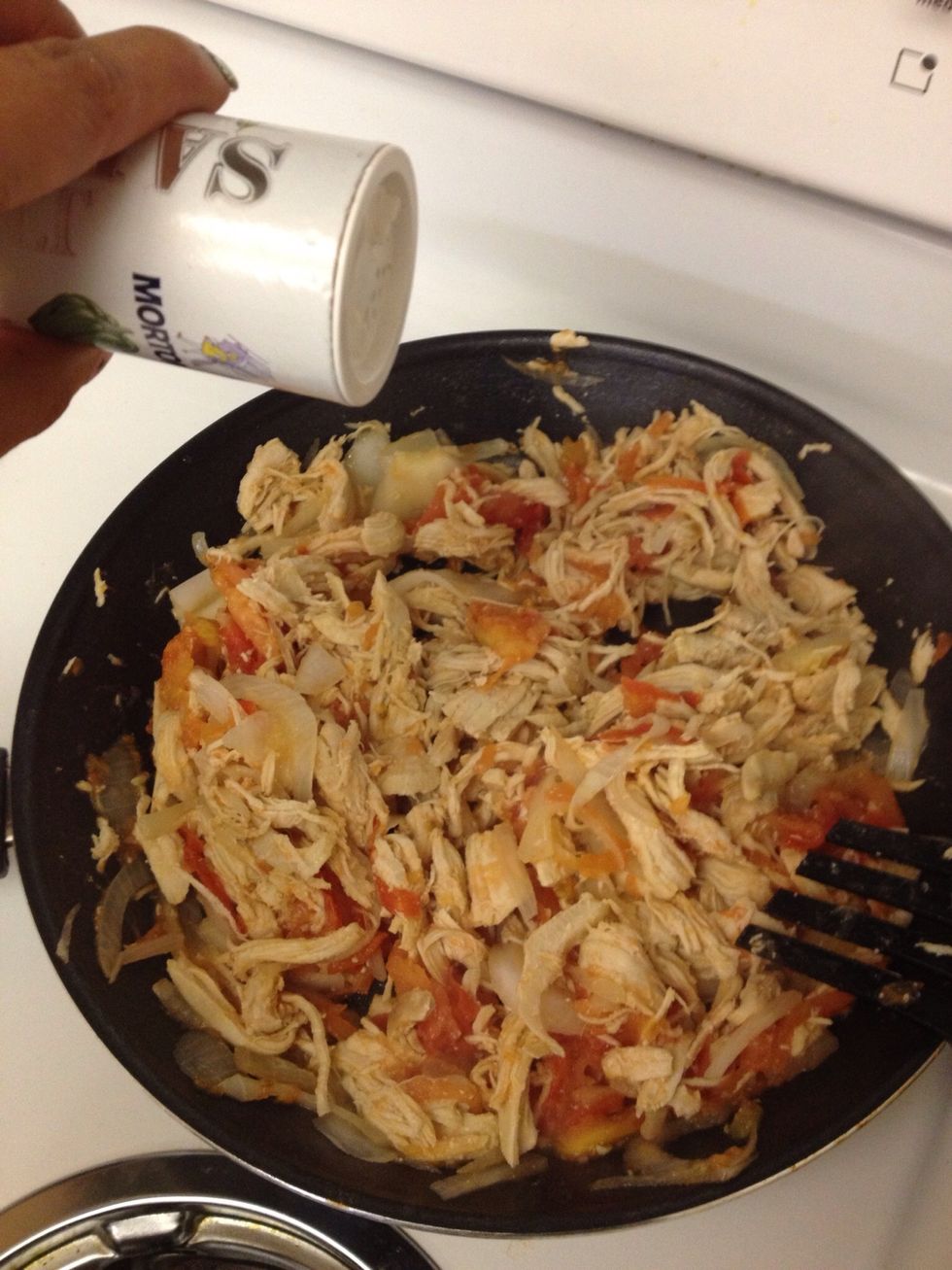 Add salt (about a pinch)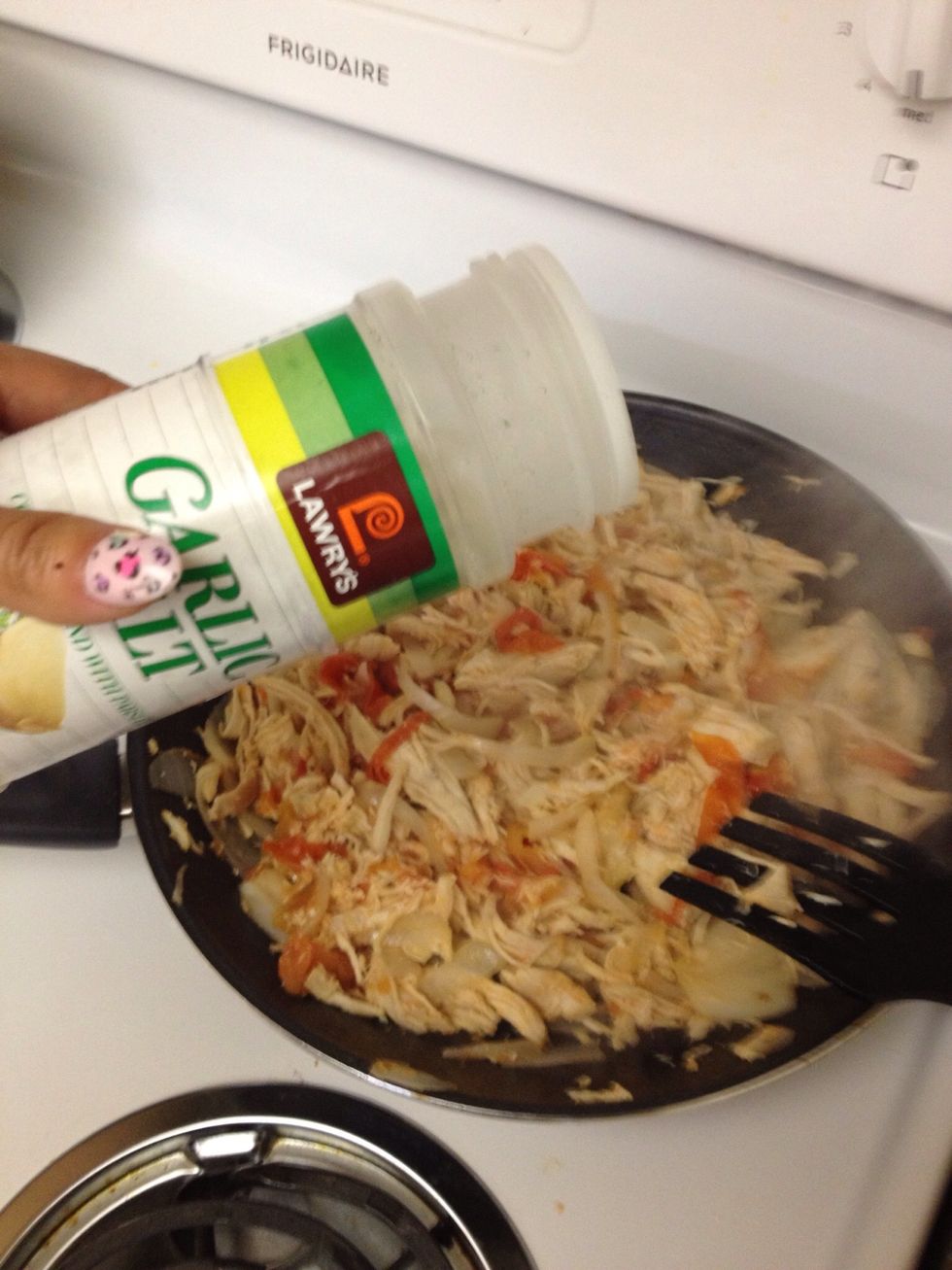 Add garlic salt (about tablespoon)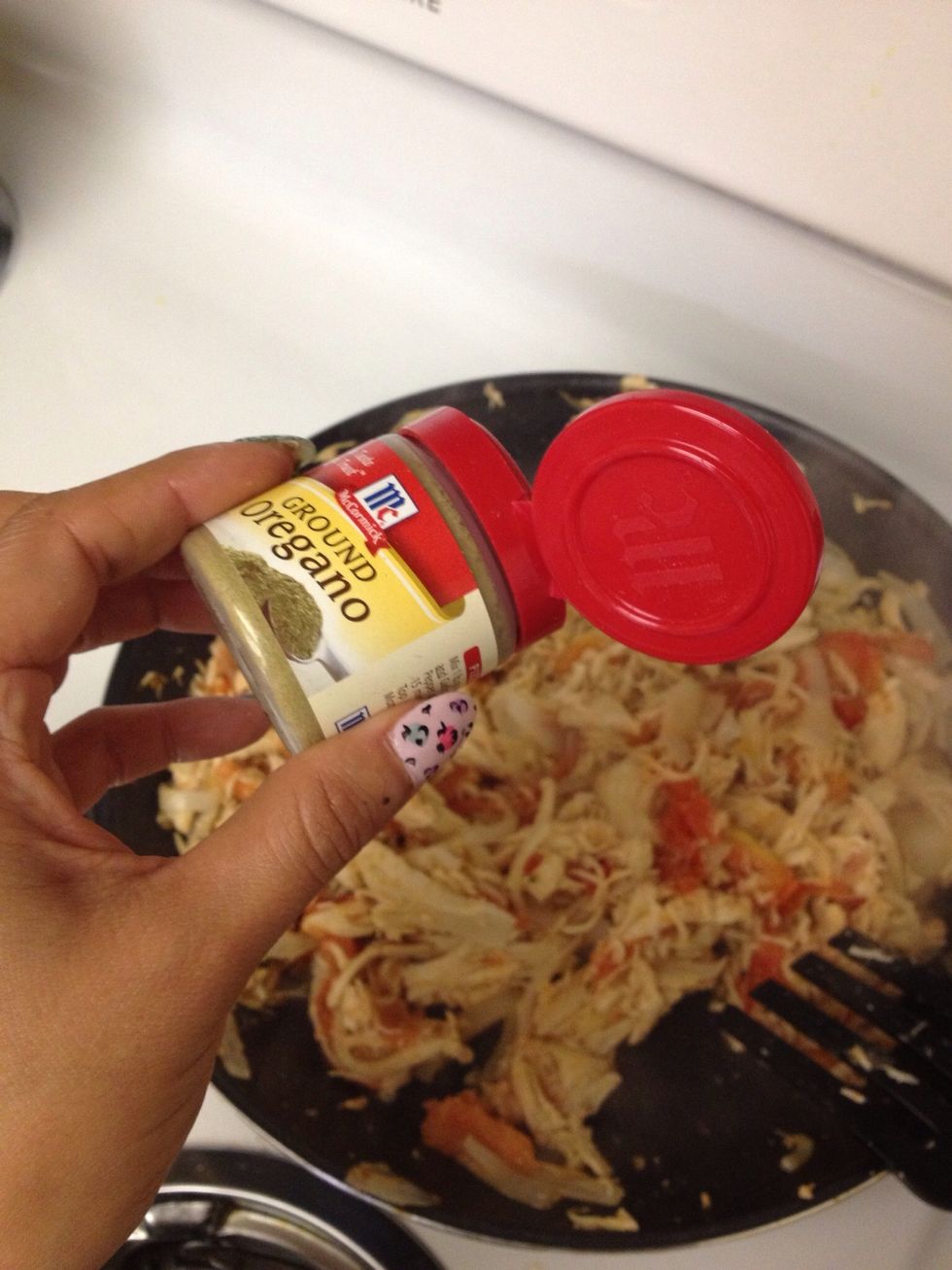 Add oregano ( half a teaspoon)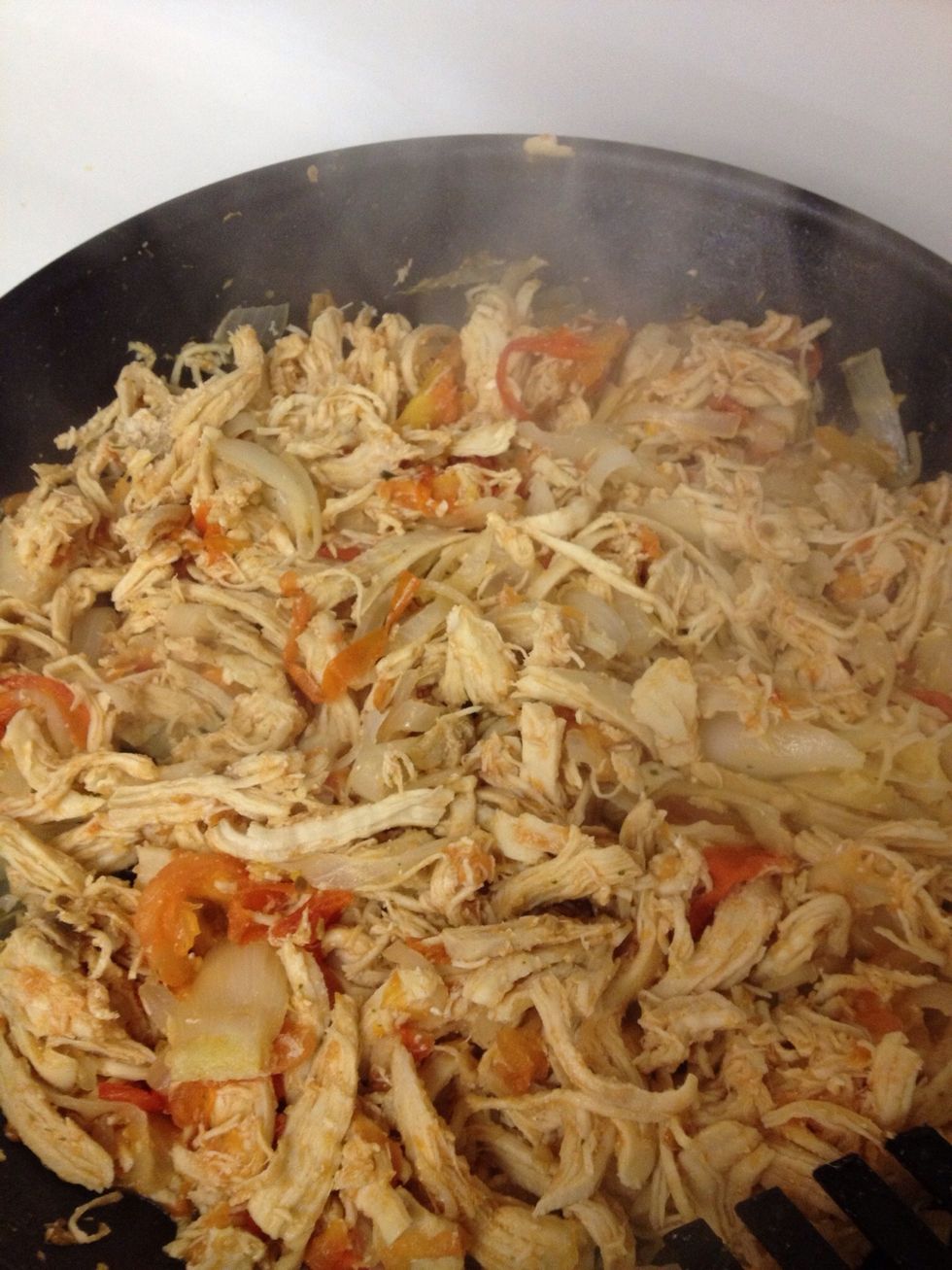 Mix it together and heat for about 7 mins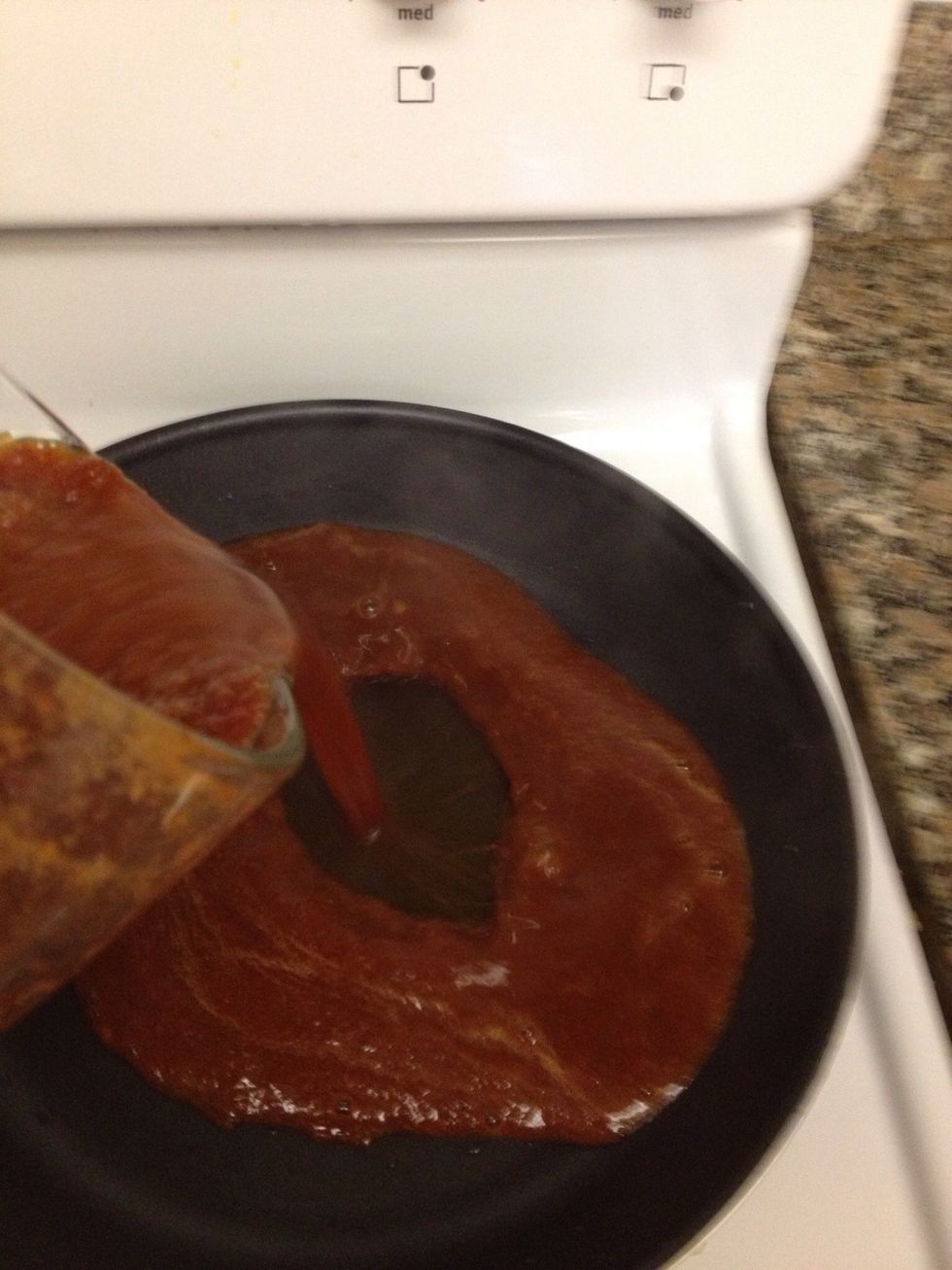 On medium heat pour sauce into pan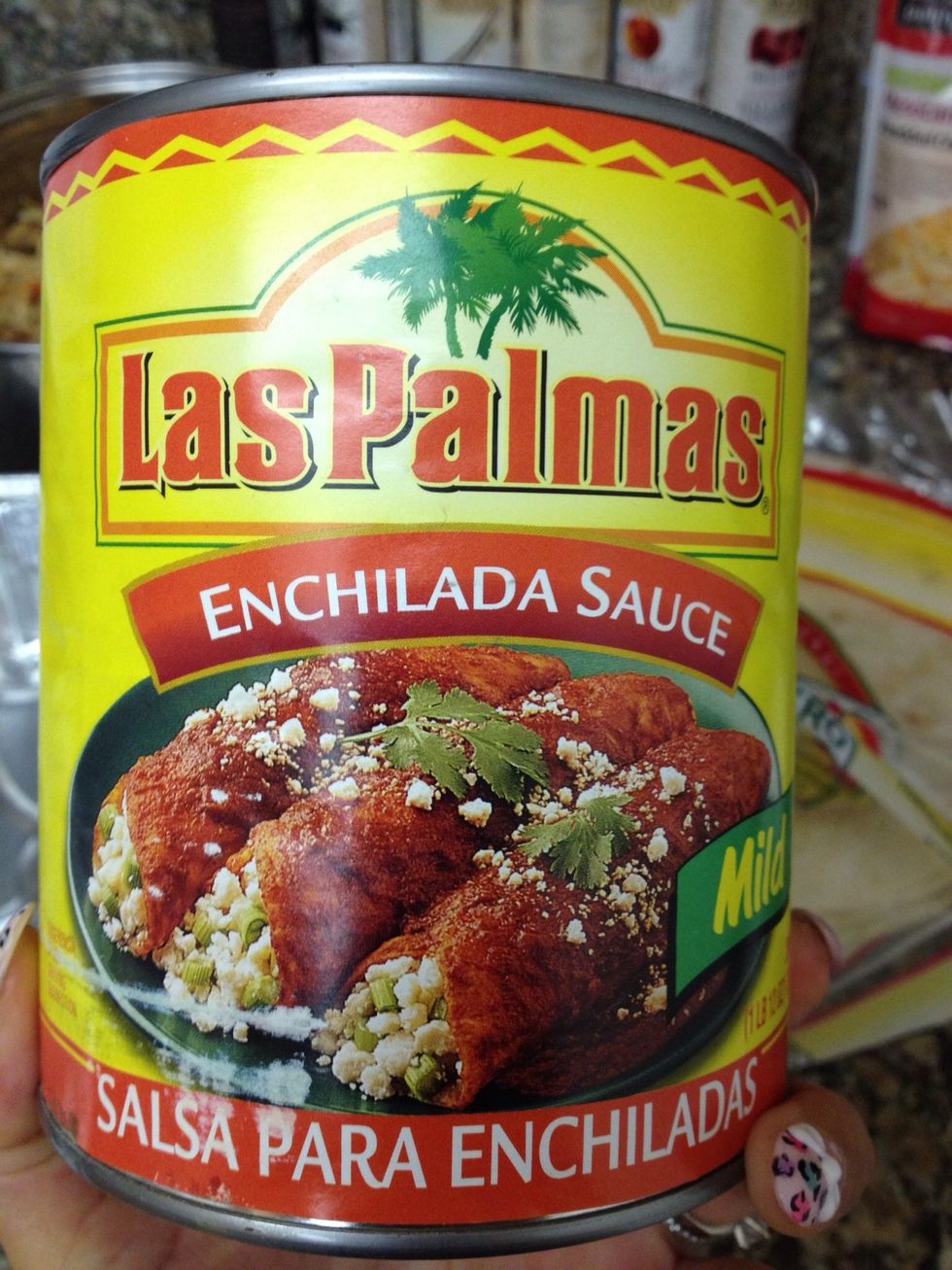 Add to pan ONLY IF you didn't make the sauce *SKIP THIS STEP IF YOU MADE THE SAUCE*
CONTINUE... These steps are for the homemade sauce and canned sauce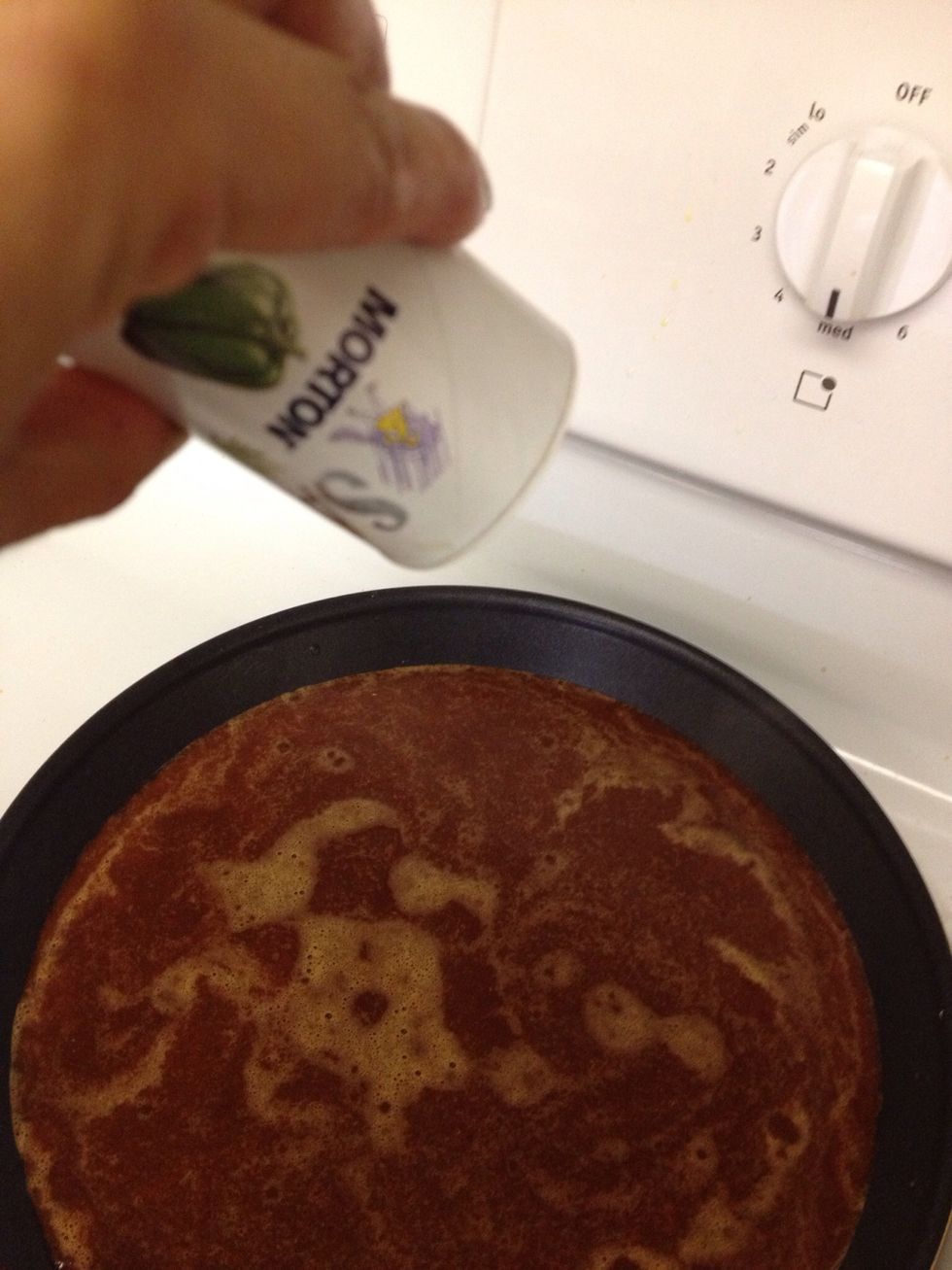 Add a pinch or 2 of salt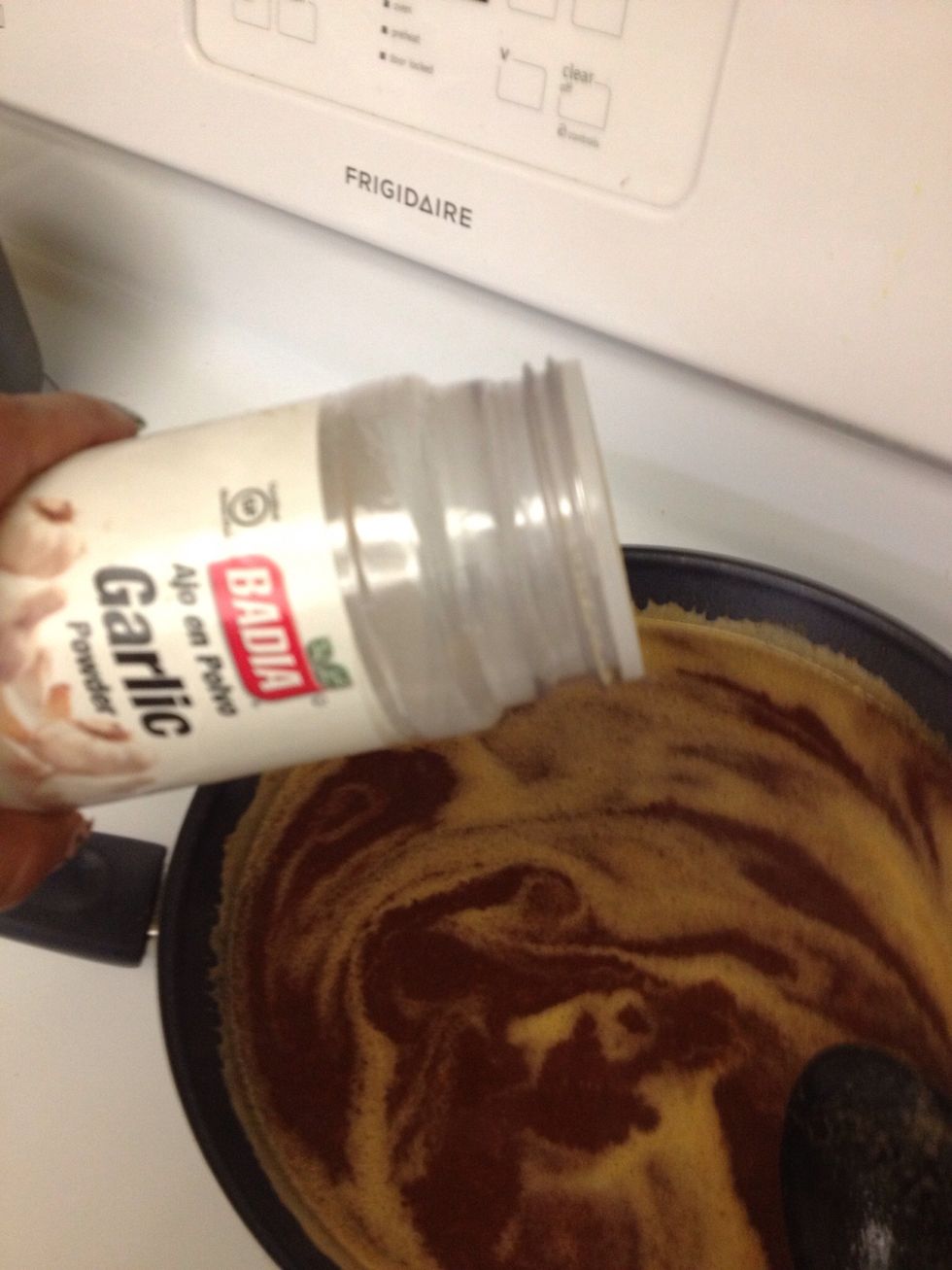 About a tablespoon of garlic powder
Gently stir everything together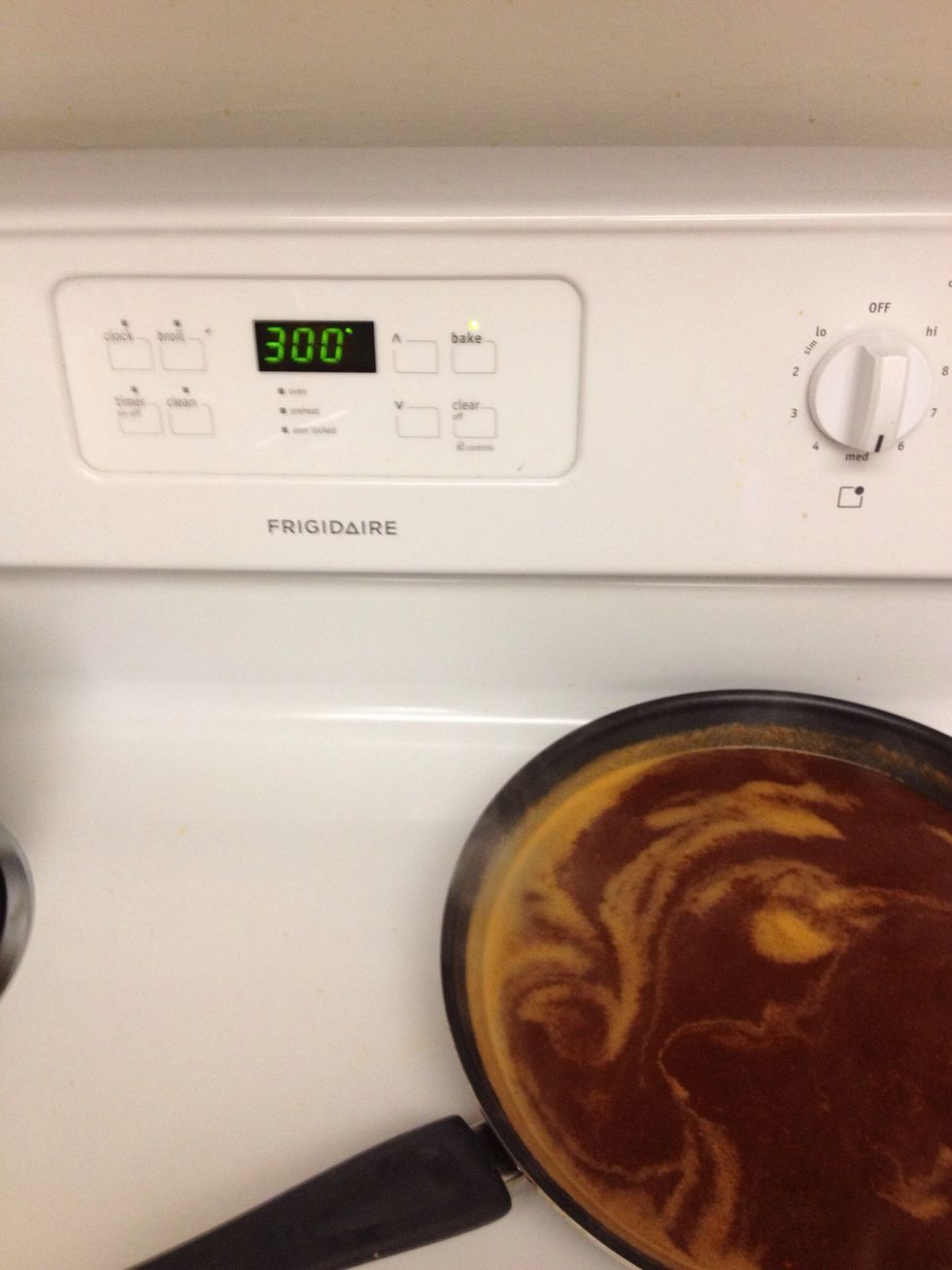 Meanwhile pre heat the oven to 300deg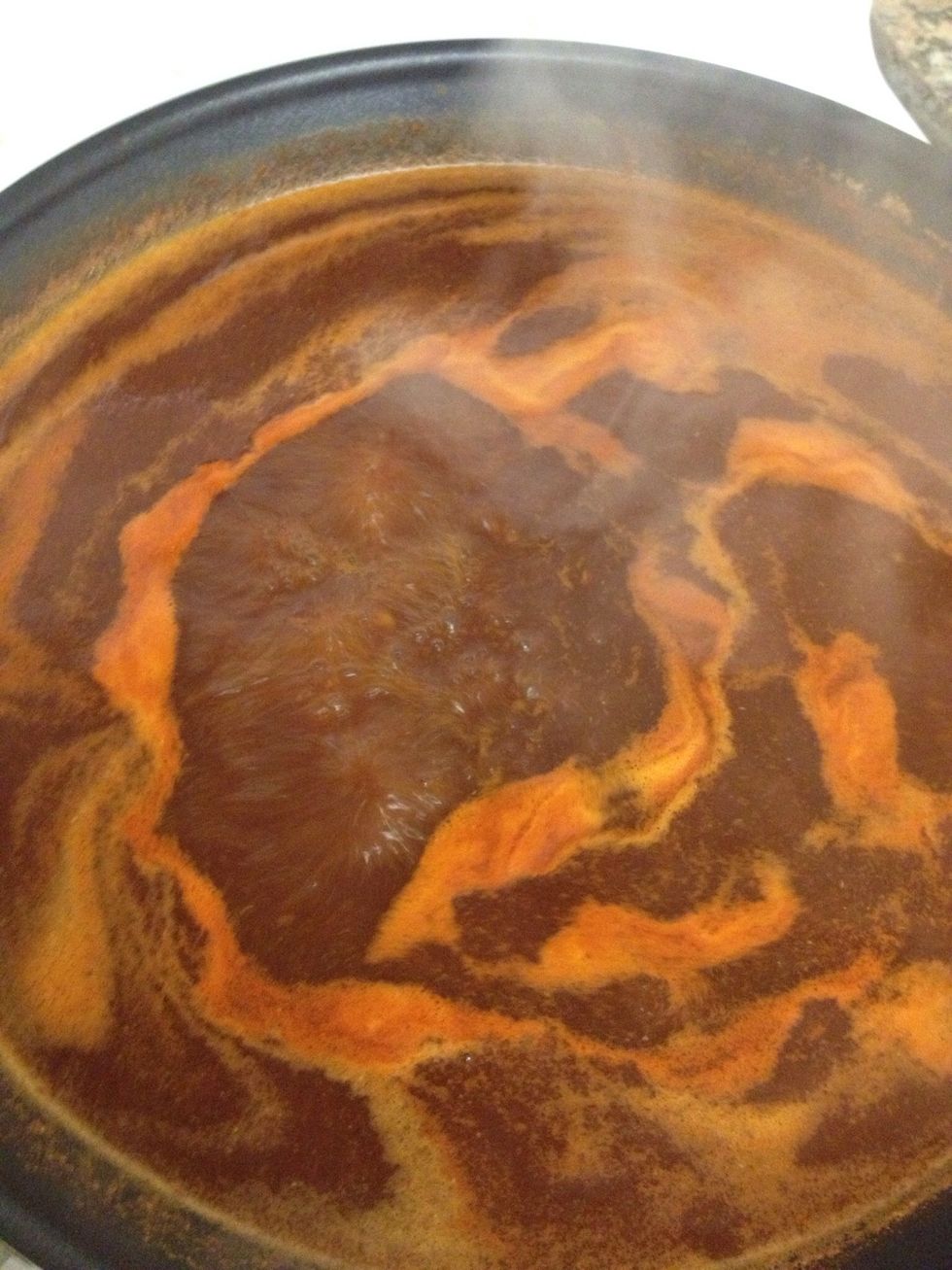 Bring to a simmer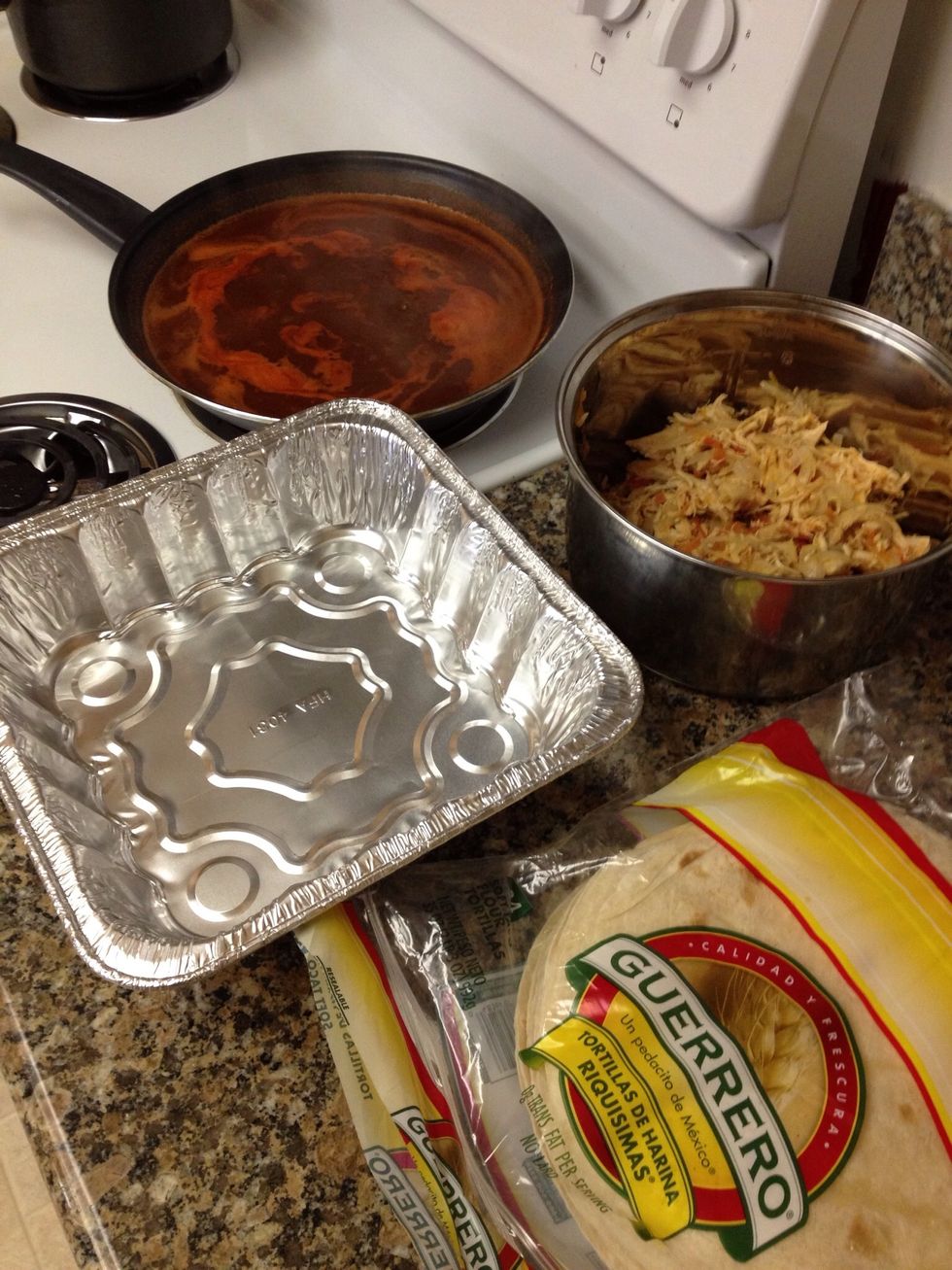 Place all these items close together as this can get messy (when your ready to roll the enchiladas make sure the sauce is still hot it will soften the tortilla and will make it easy to roll)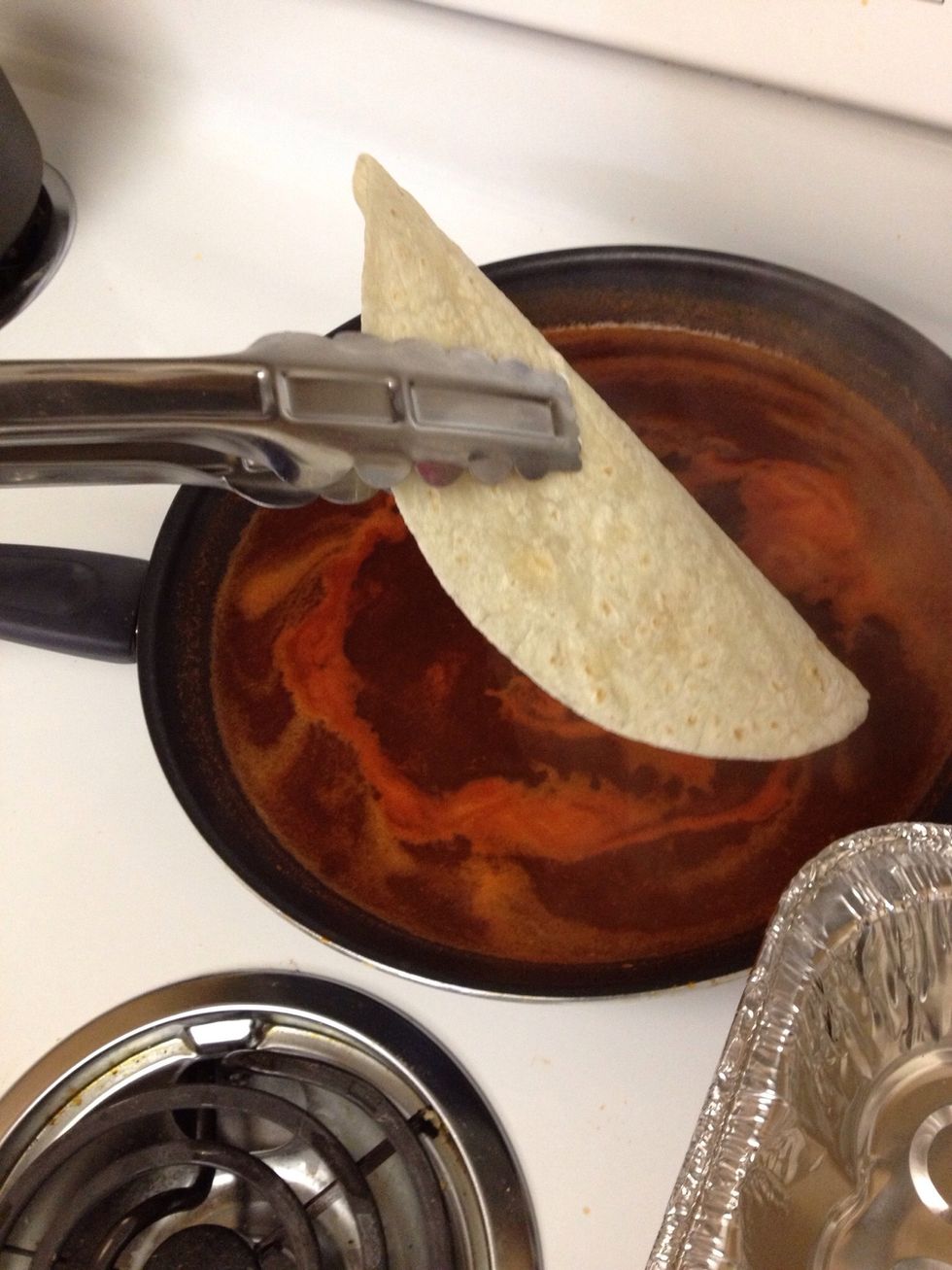 Dip a flour tortilla into the sauce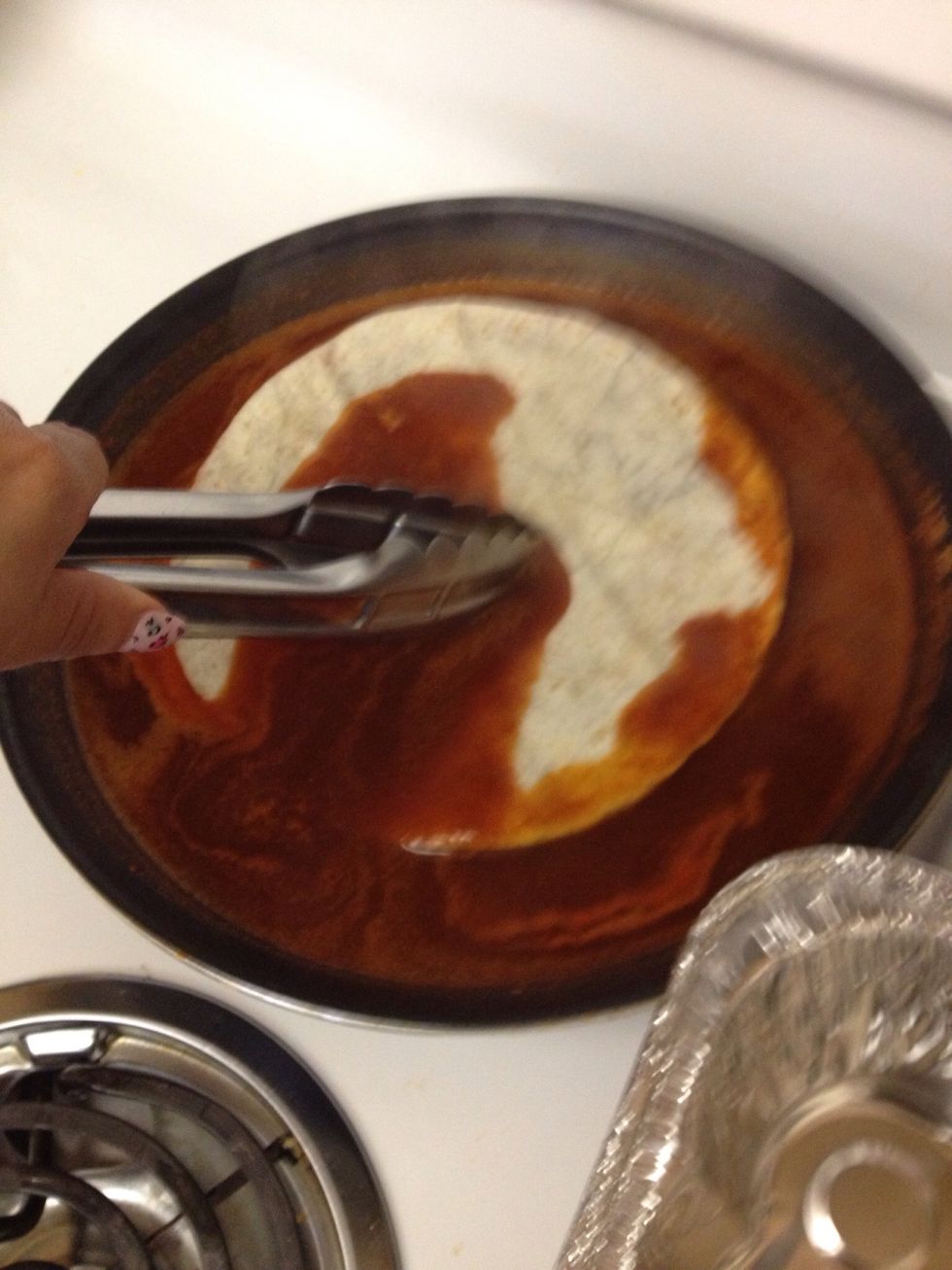 Make sure to get all of it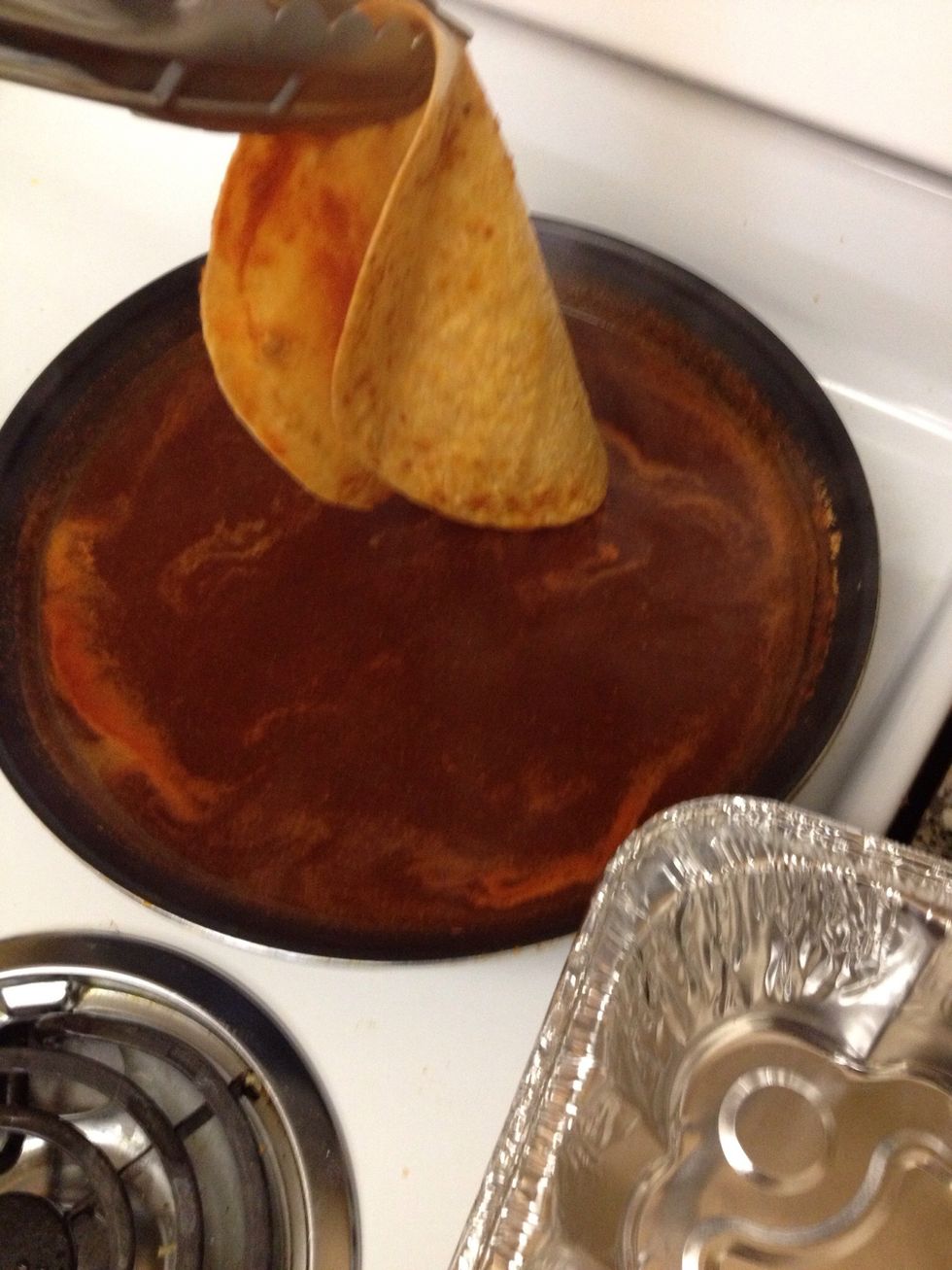 Take it out immediately after its been fully submerged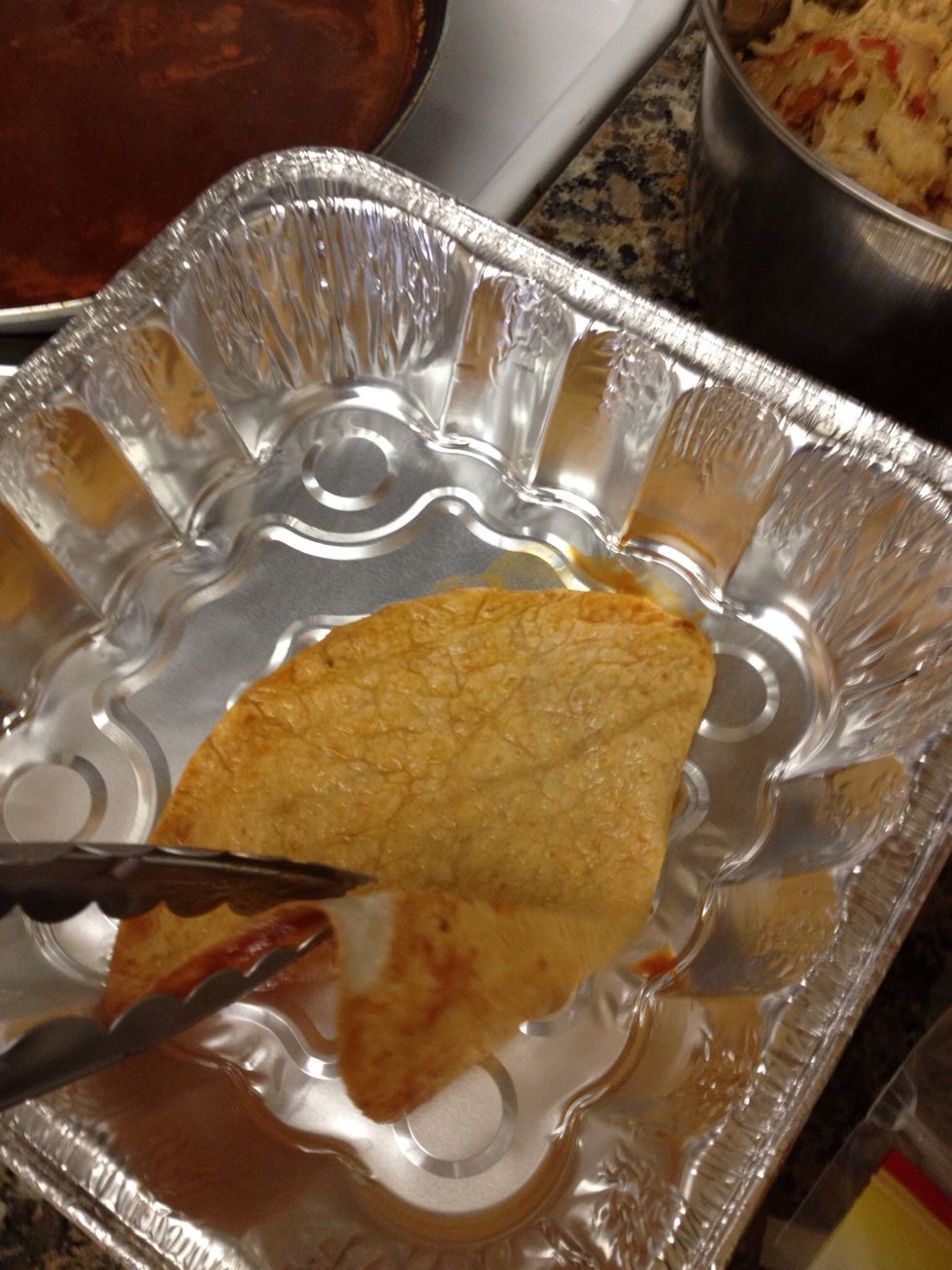 Place it in the baking pan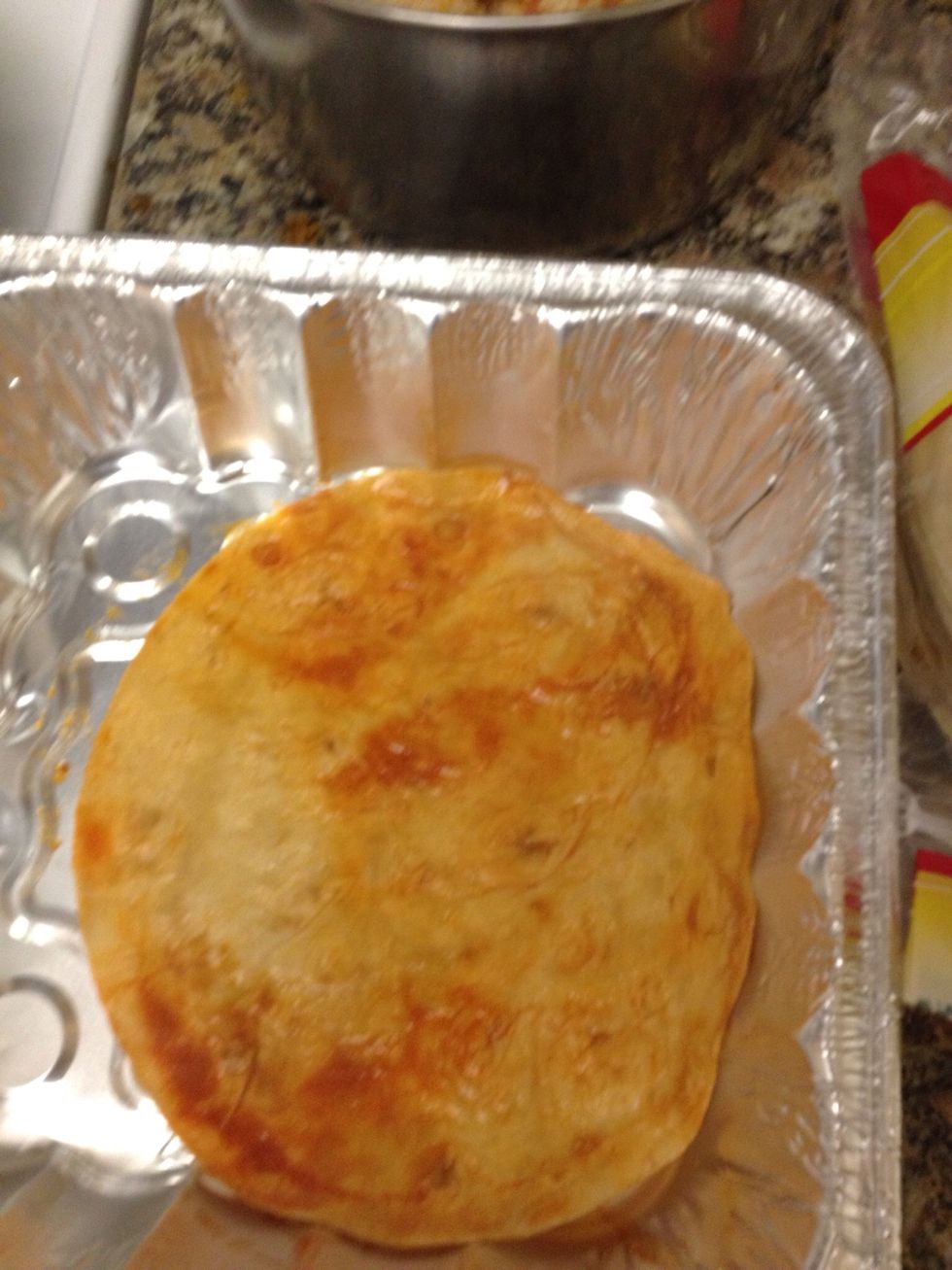 Make sure the tortilla is open
Place the chicken in the tortilla
Roll it and place at one end of the dish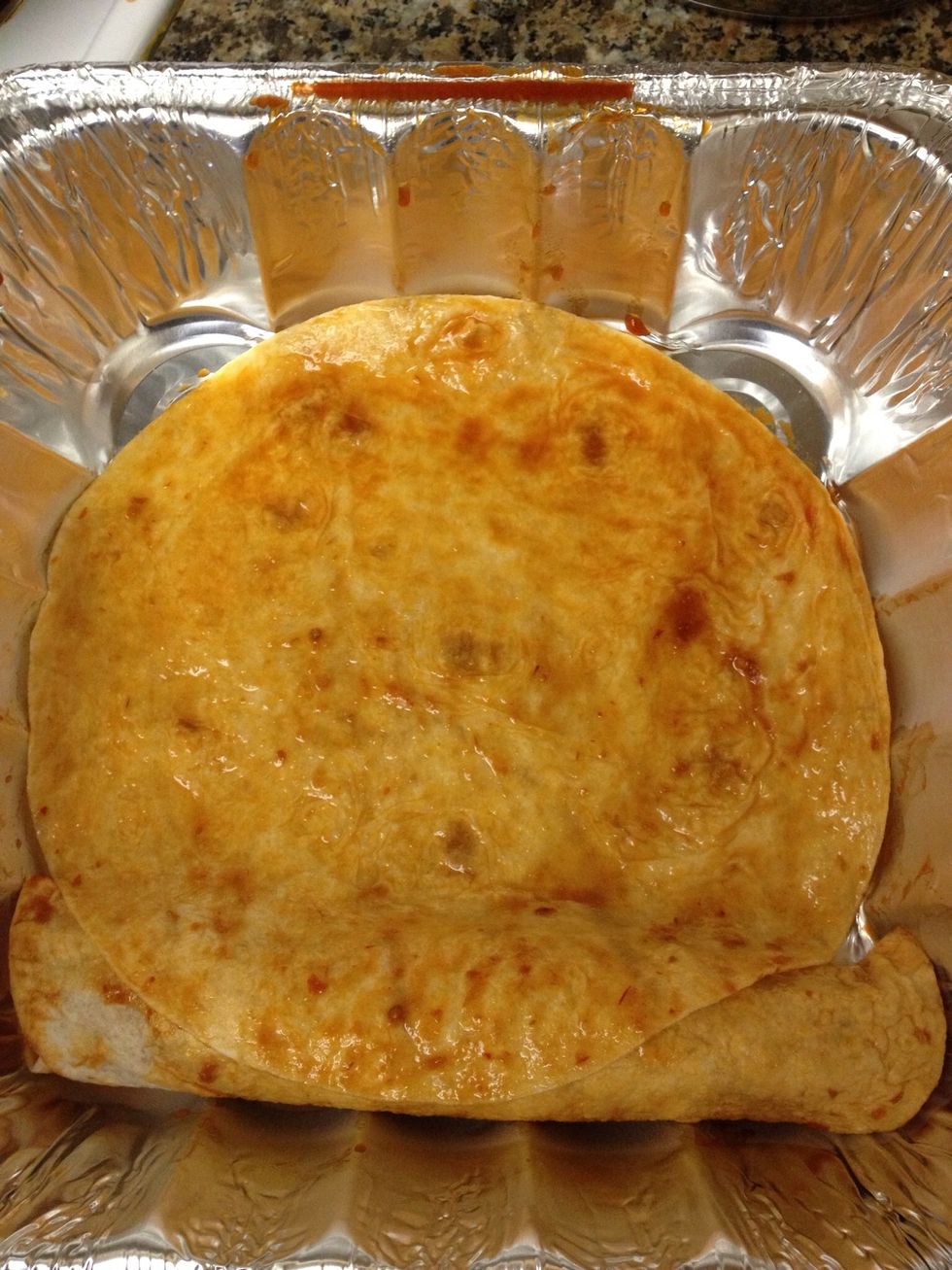 Next one...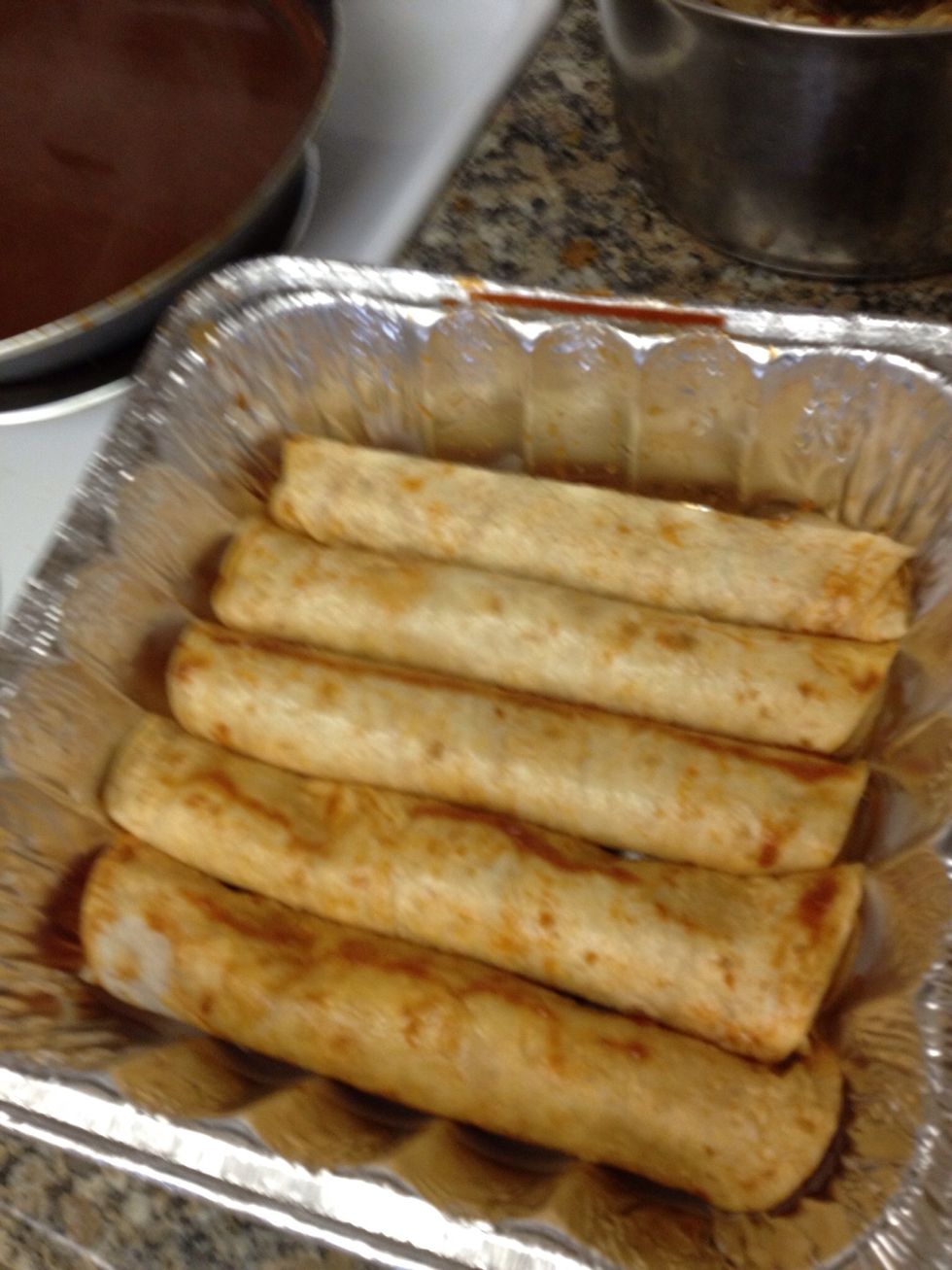 Bottom row
Add more sauce if you like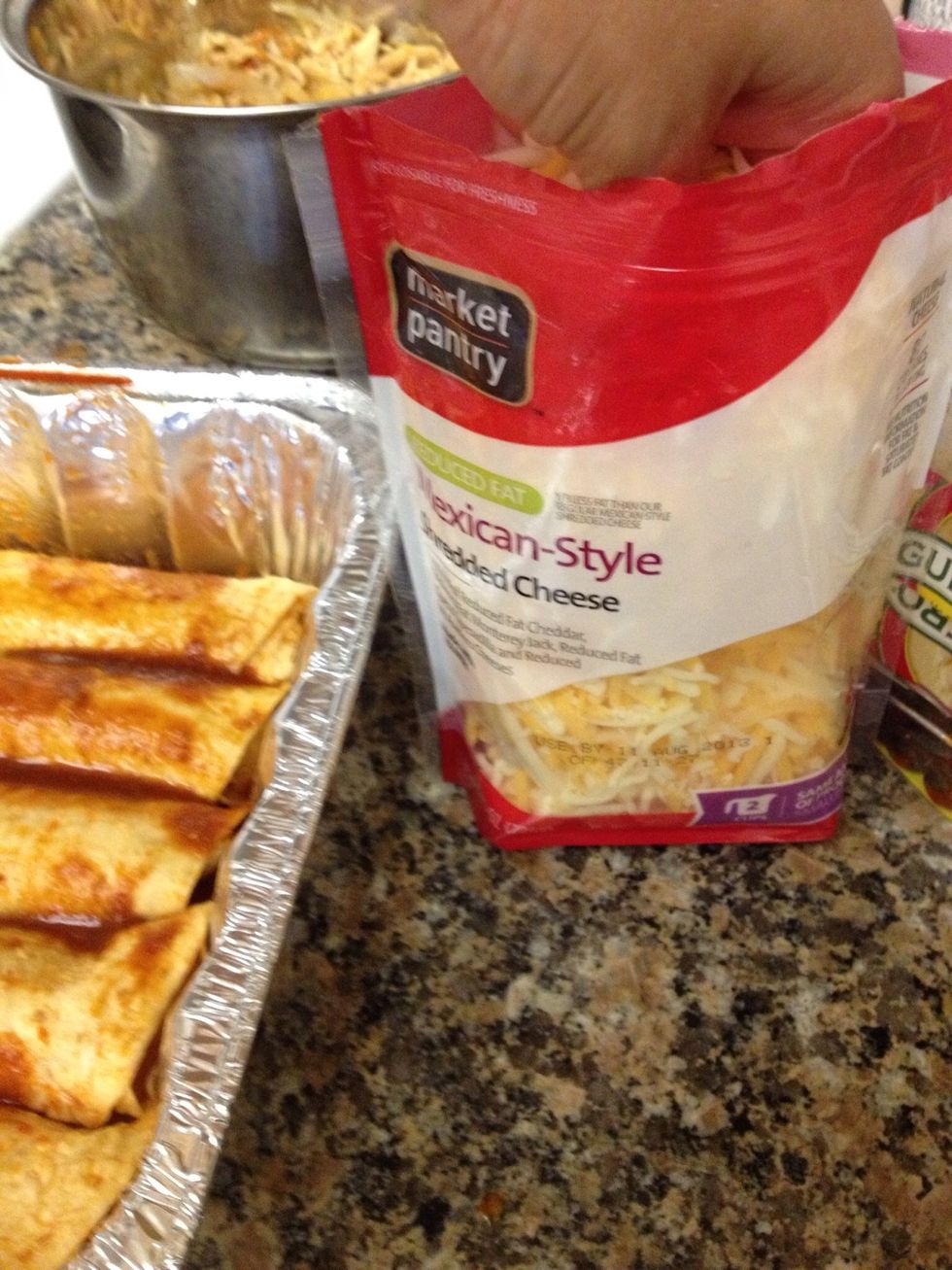 Sprinkle Mexican-style shredded cheese on top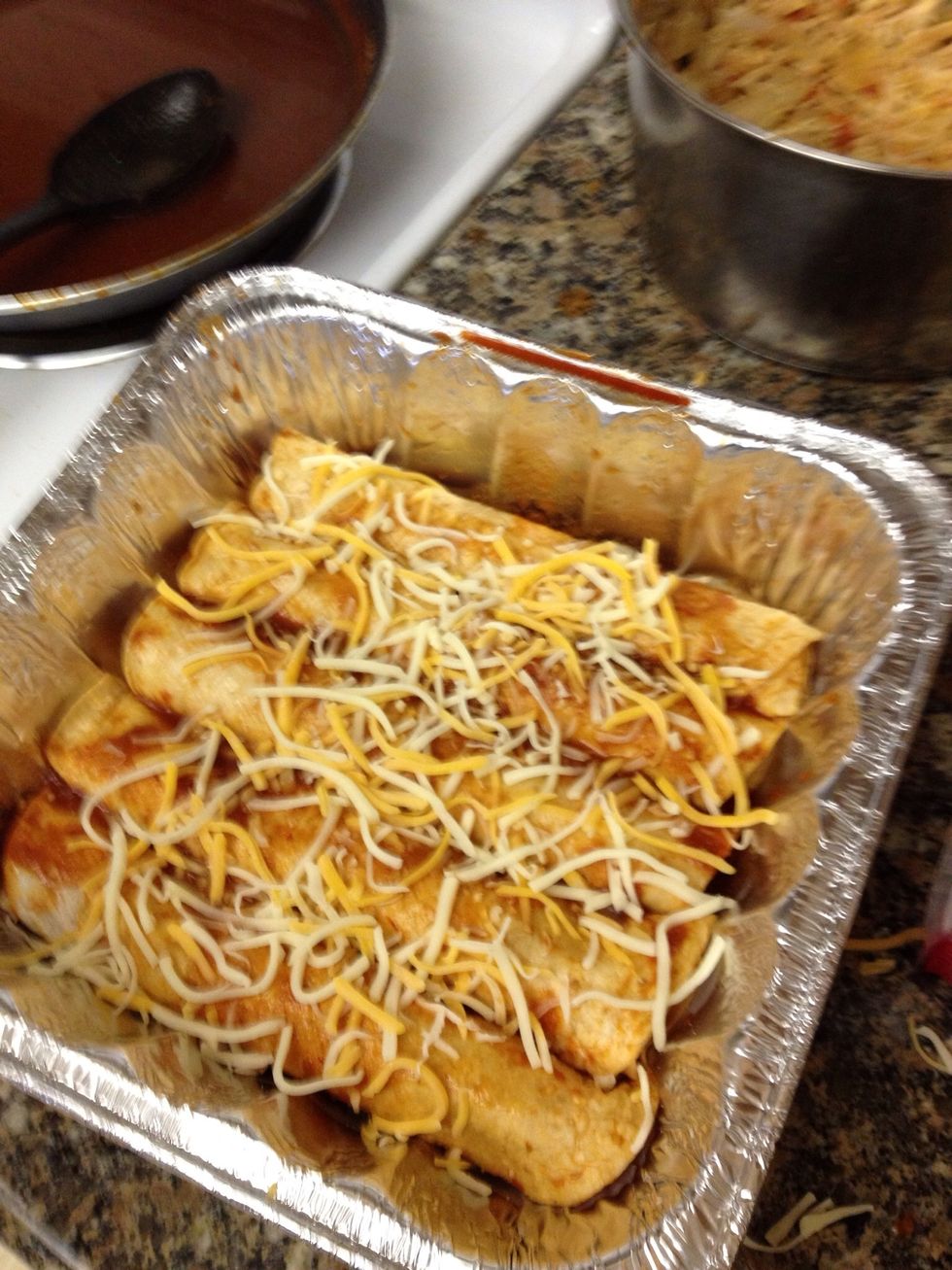 Add as little or as much as you like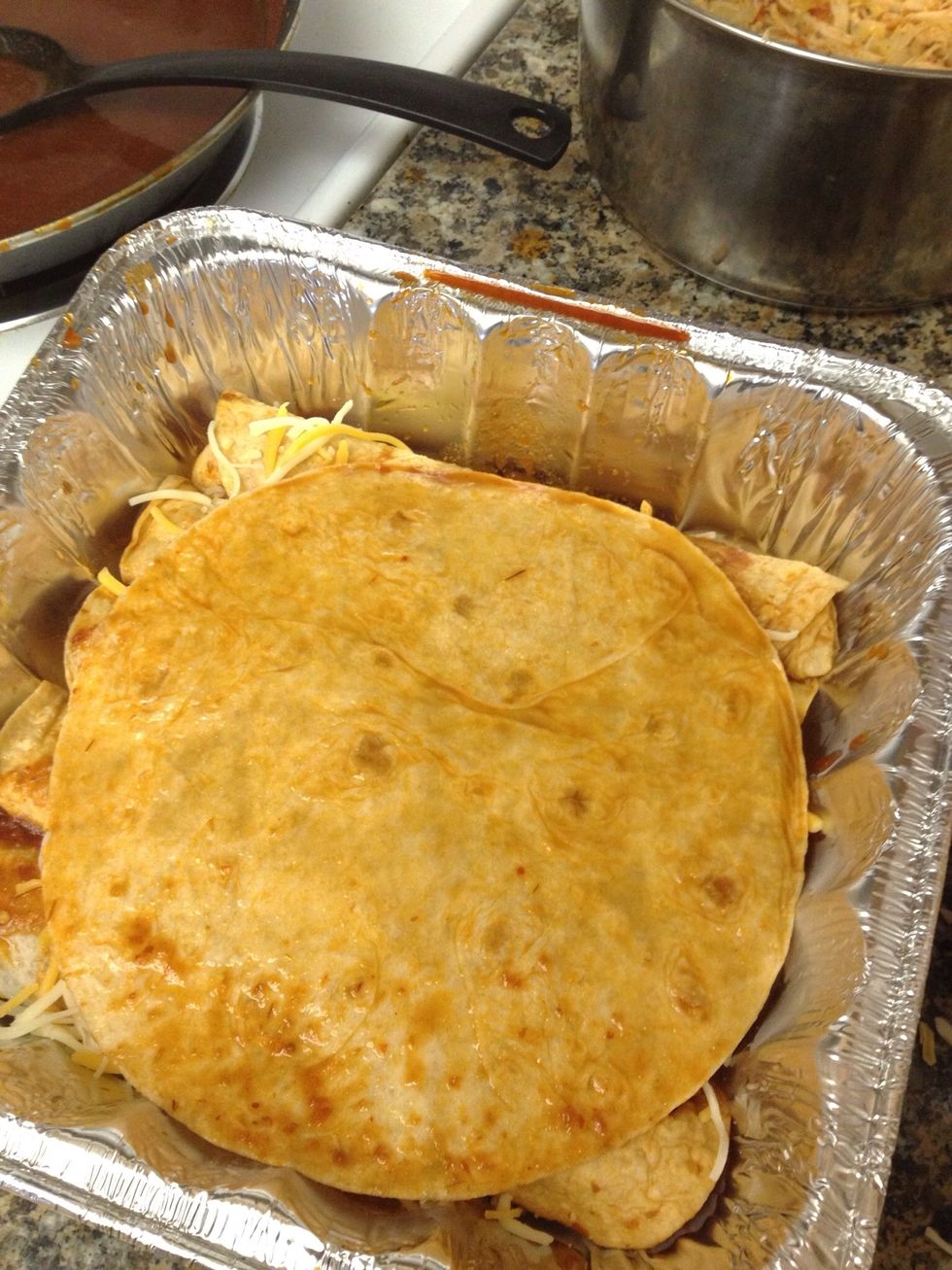 Begin the top row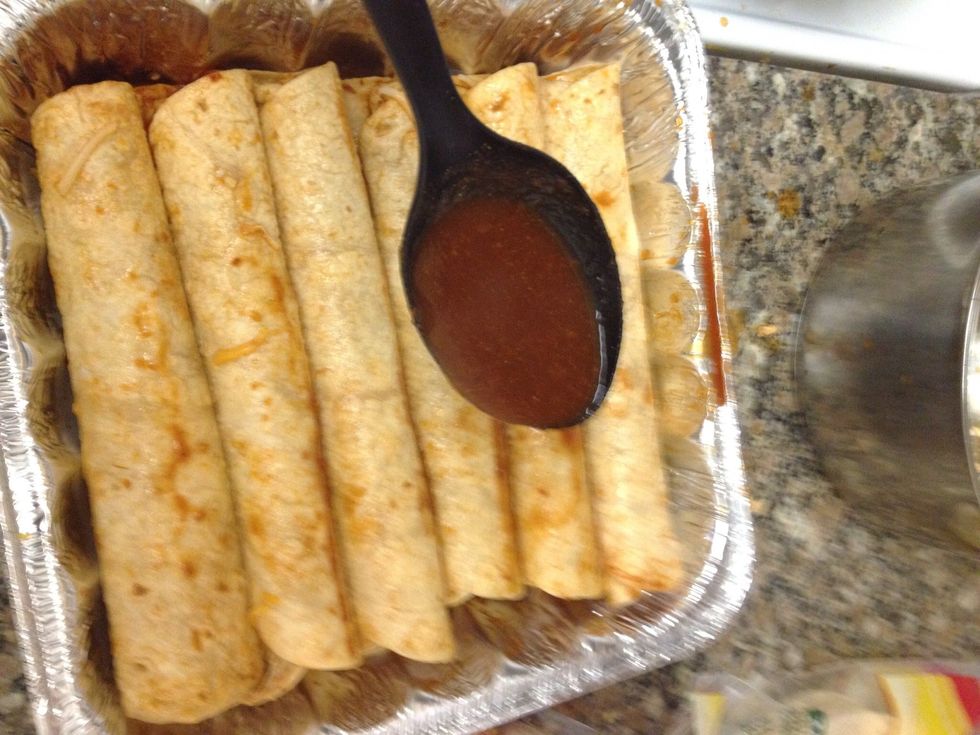 Top row complete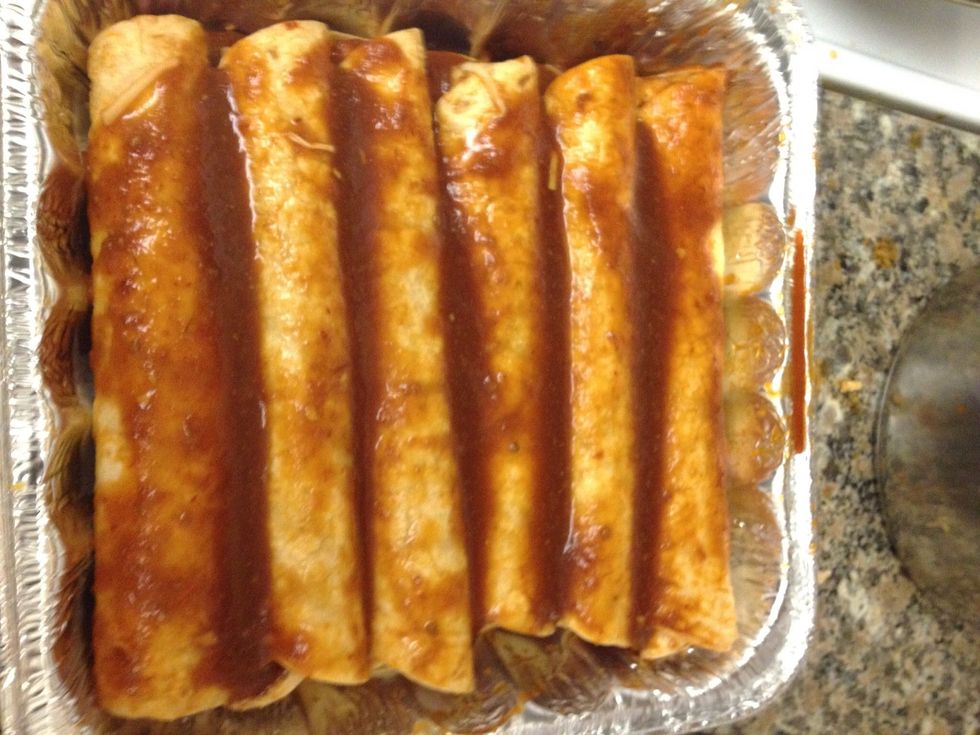 More sauce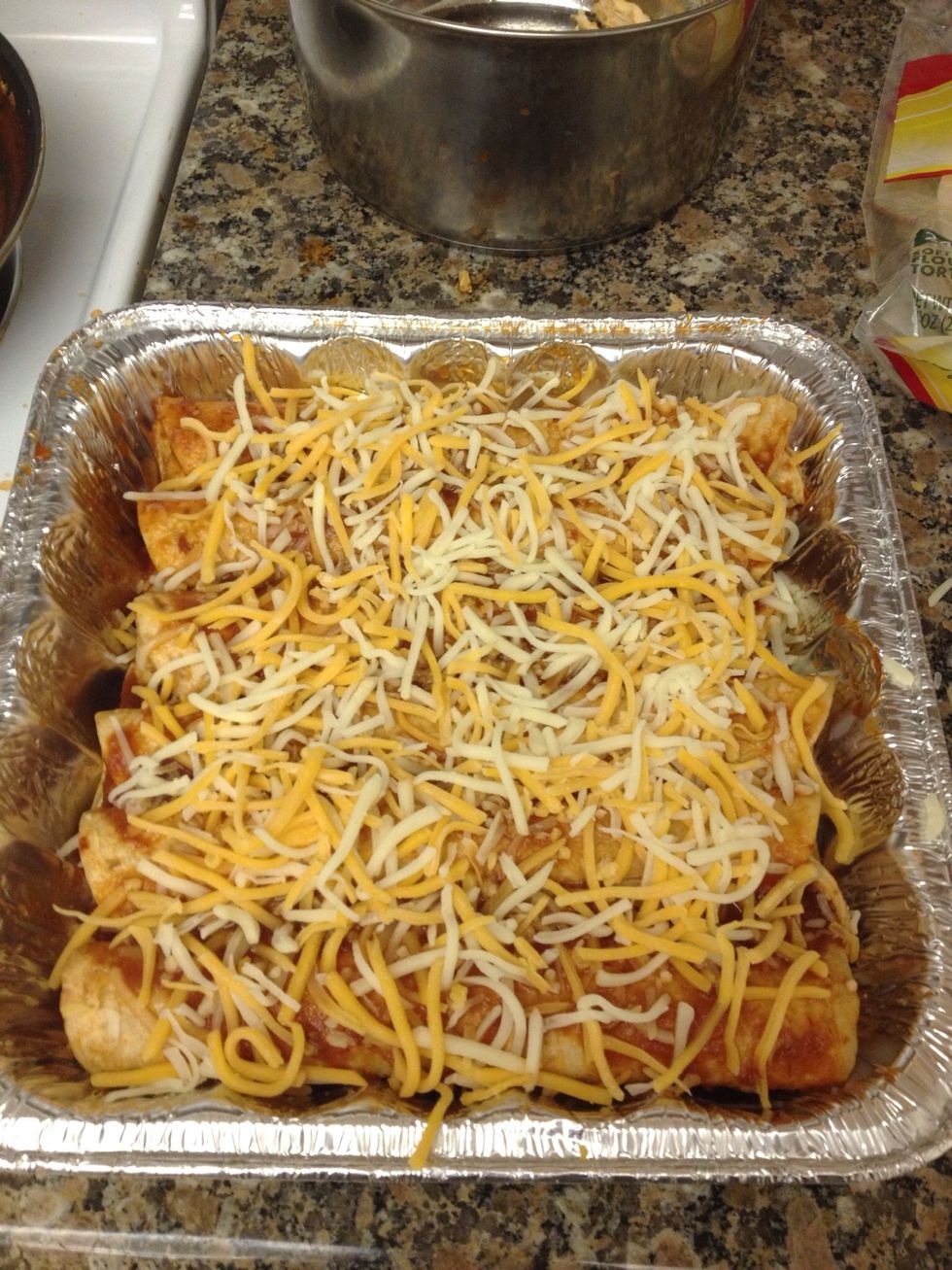 Cheese...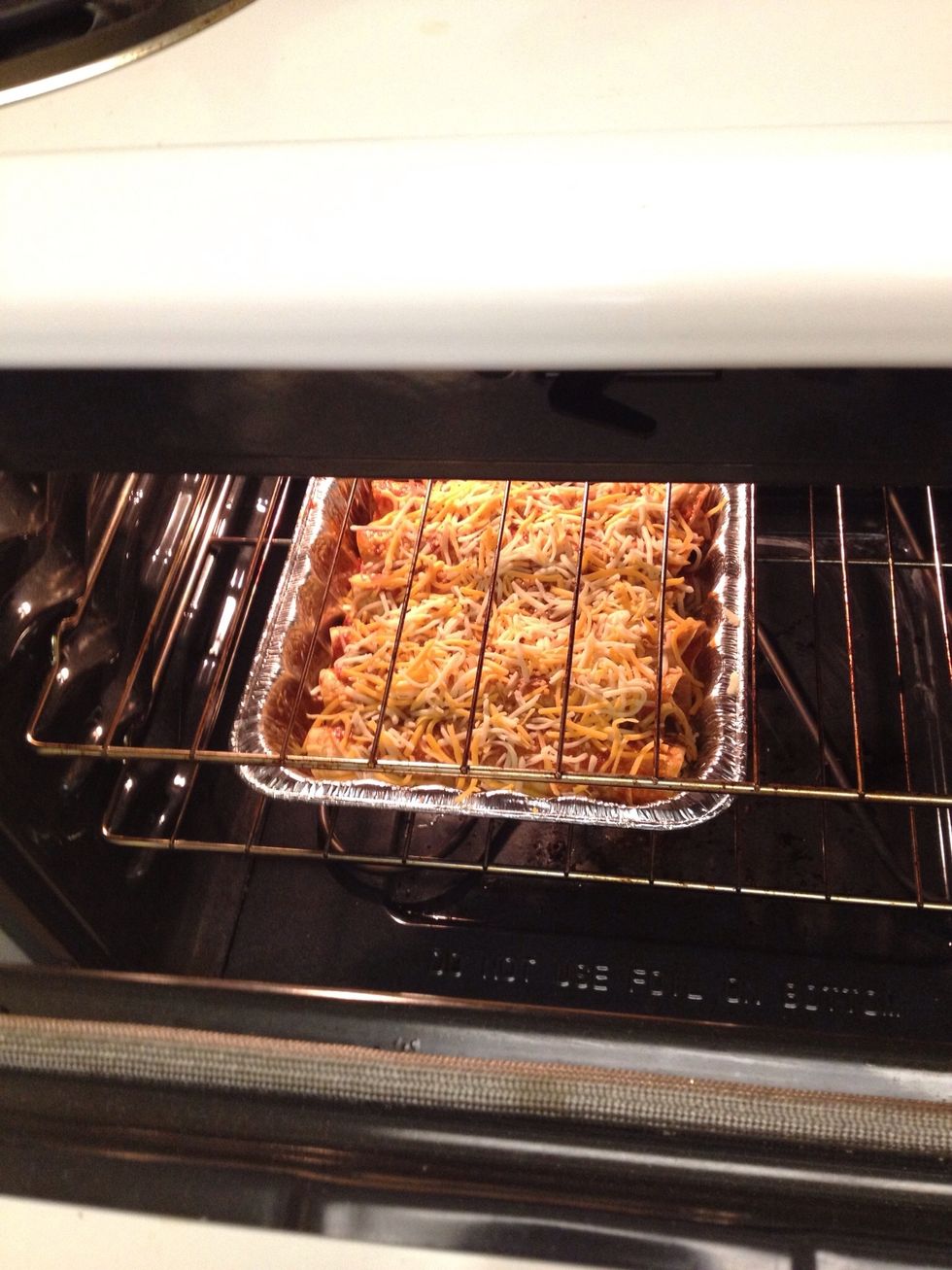 Ready for the oven... Bake for 7-10 mins or until cheese is melted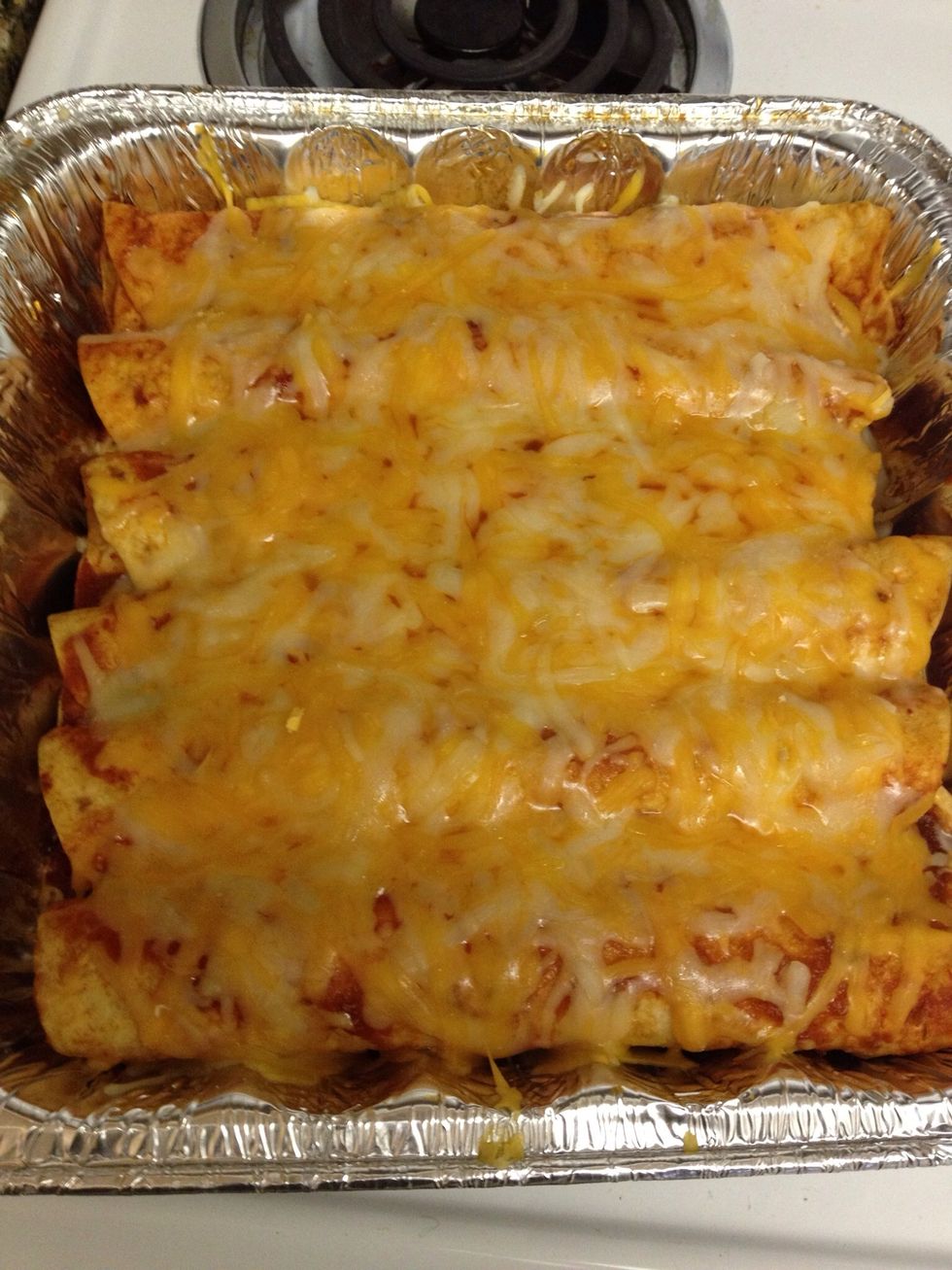 READY TO EAT! serve with your favorite sides OR...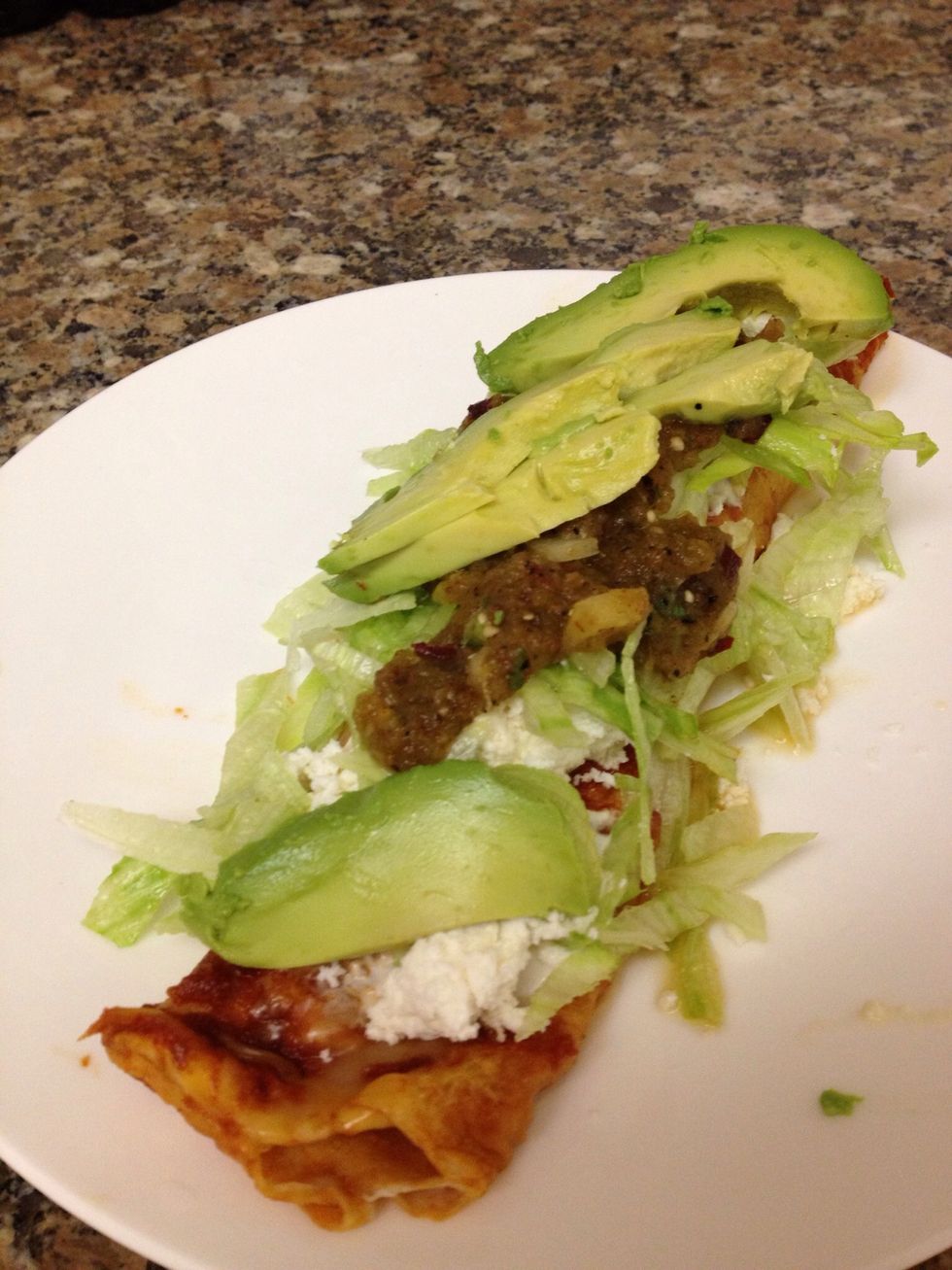 Top it with (starting from bottom layer) sour cream, crumbled cheese ( cotija or queso fresco found in Mexican refrigerated section) lettuce and salsa verde (tomatillo) and avocado :)
5.0 Roma tomatoes
1.0 small onion
3.0 boiled chicken breast (med size)
3.0 California chilli pods
1.0 Chile Pasilla
1.0 Mexican-Style shredded cheese
Salt
Garlic powder
Garlic salt
Oregano powder
Corn oil
Flour tortillas
2.0 Garlic clove