Makes enough for 8 people & a couple bowls for lunch
79
In a bowl mix together flour & baking powder & then cut in Earth Balance using pastry blender or two forks.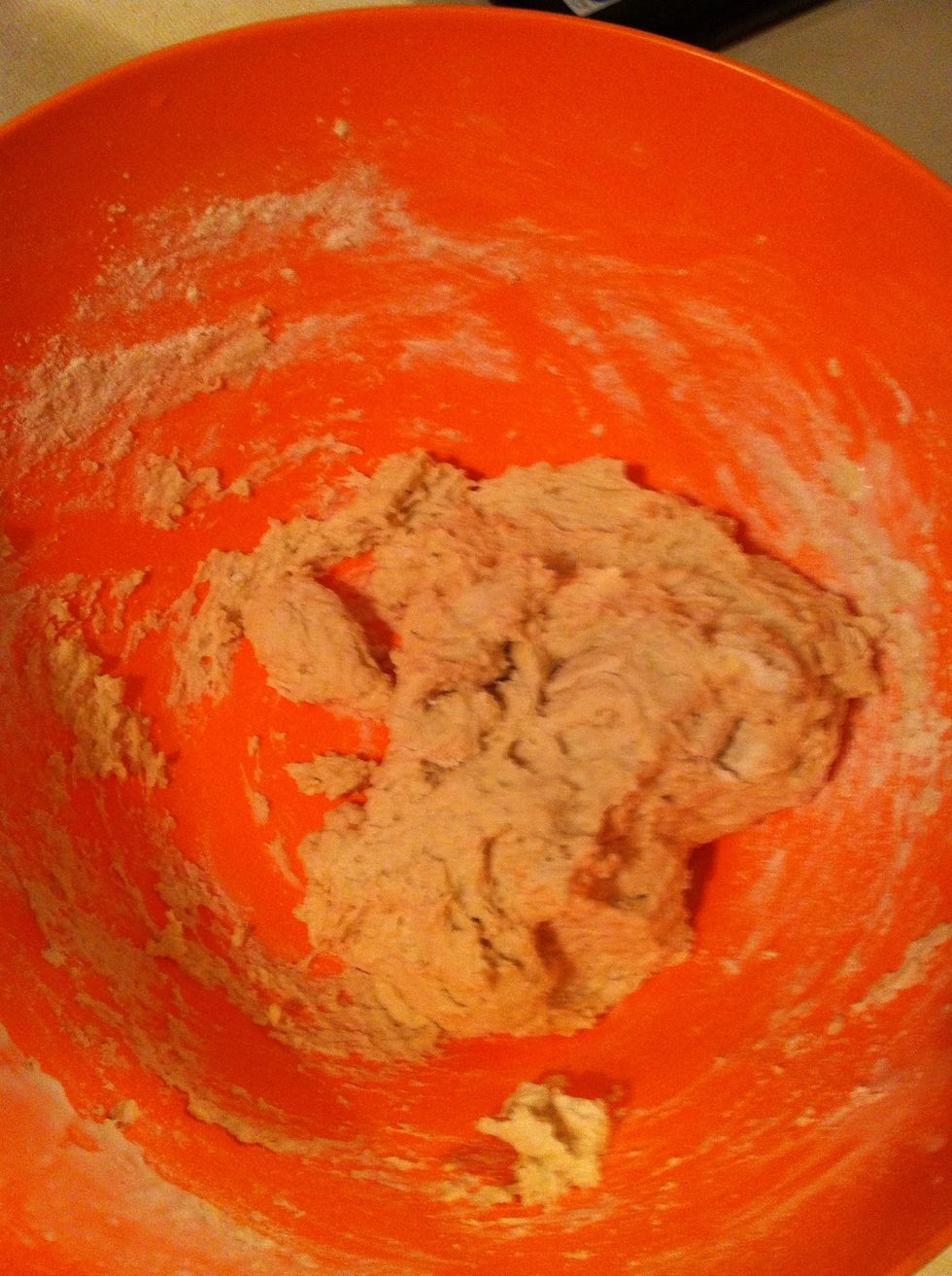 Add coconut milk & pinch of salt. This would be a good time to pour chicken broth into a stockpot & bring to a boil over med-high heat.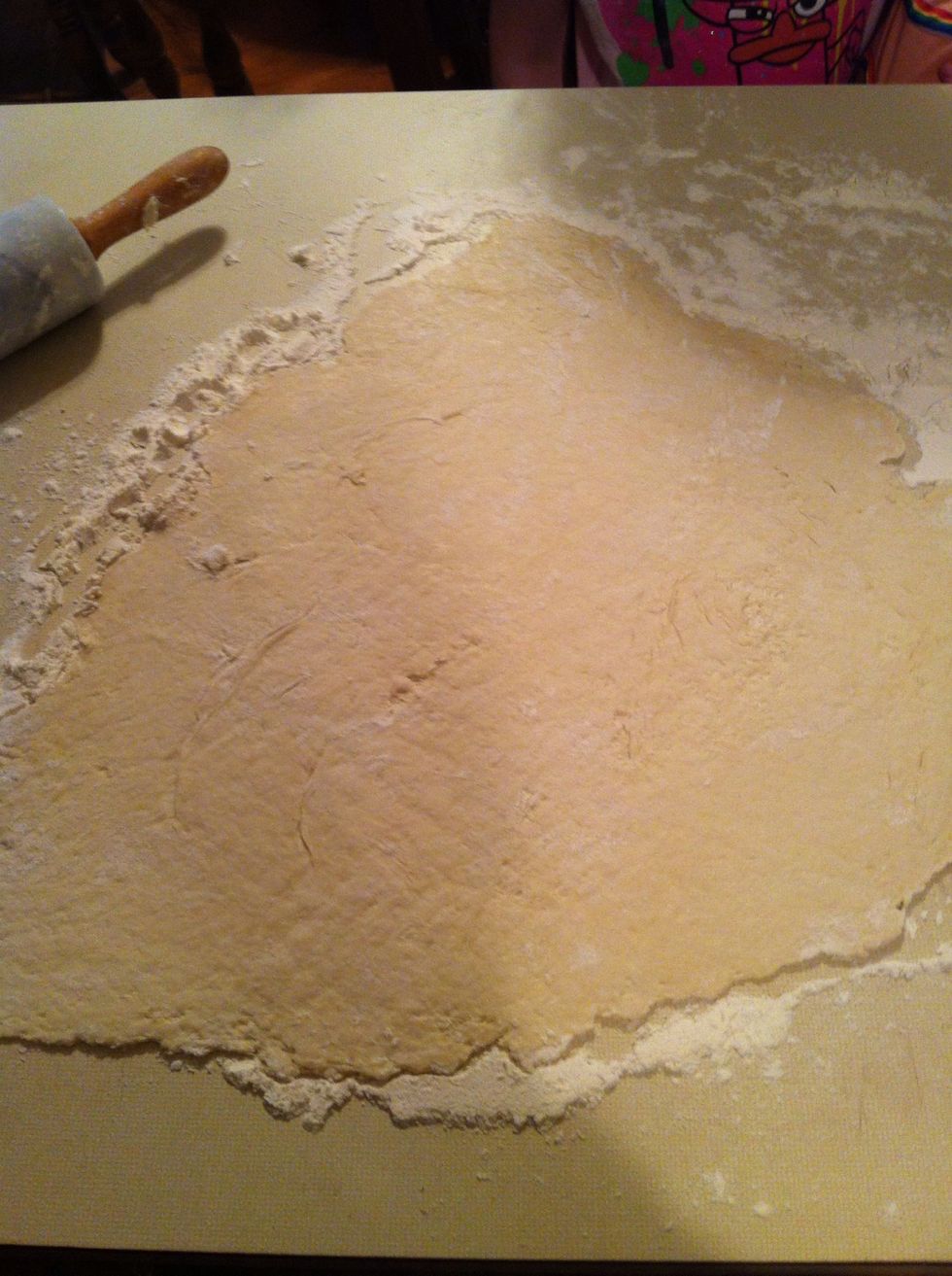 Heavily flour counter & roll out dough to about 1/2" thick. Using a pastry cutter, pizza cutter or a knife cut dough into small squares.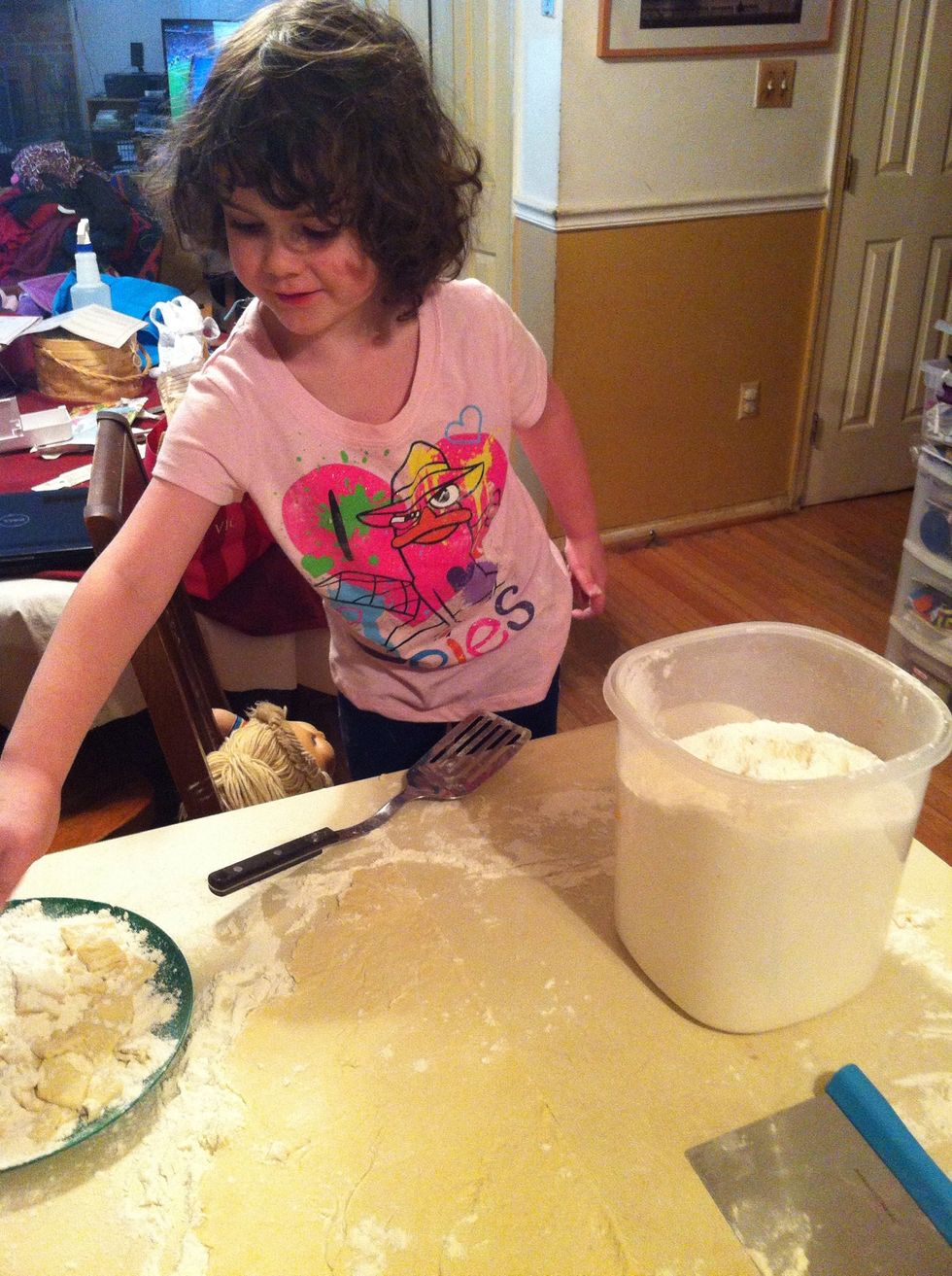 My little helpers job was to put the dumplings we cut onto a floured plate. Add flour between layers otherwise they will stick. Don't worry about using too much flour because it will thicken the soup.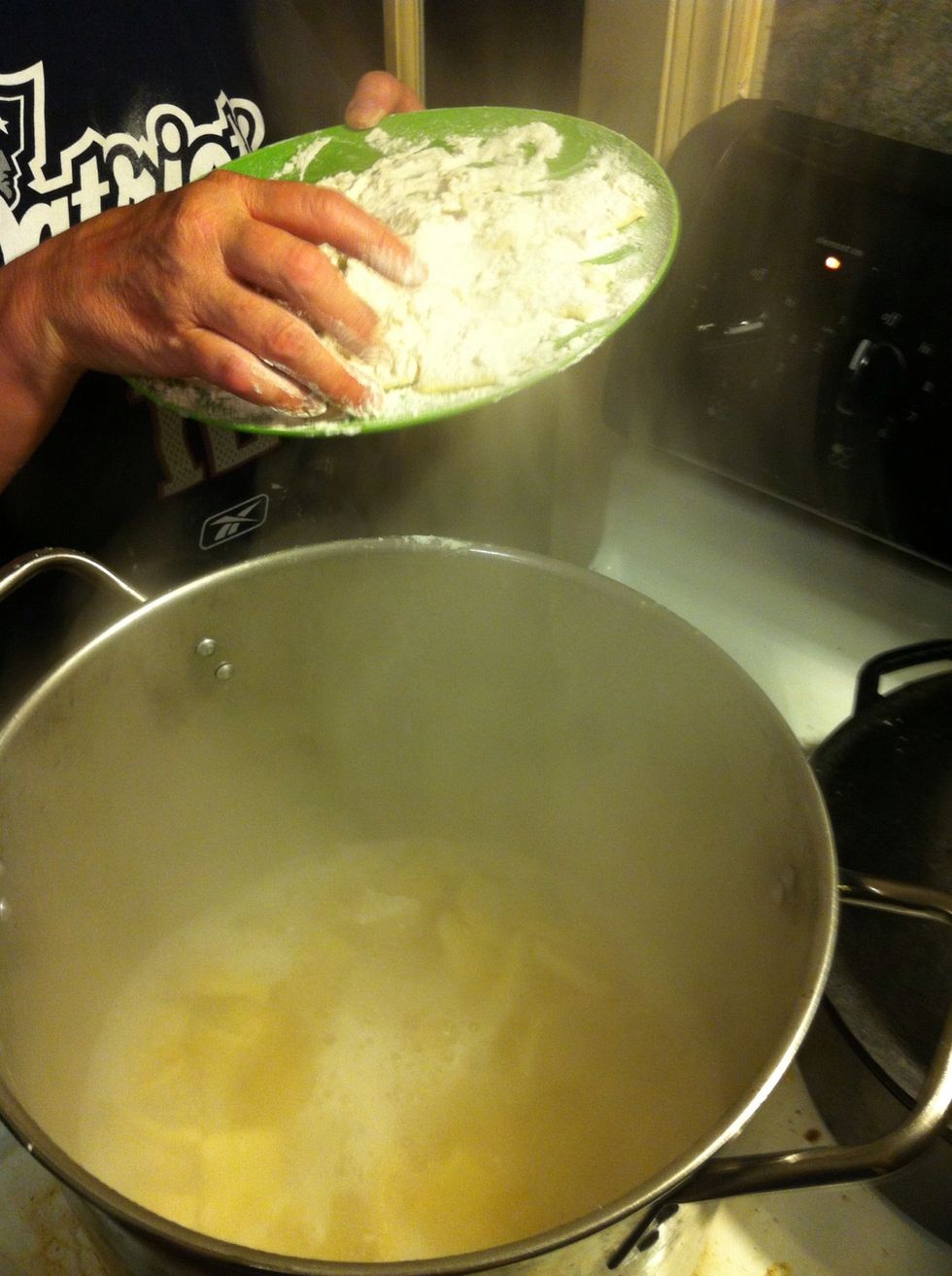 Add dumplings one at a time to boiling broth & cook for 15-20 minutes or until the dumplings don't taste doughy. Make sure you stir it so the dumplings don't stick.
After the dumplings are done remove the pot from heat & stir in chicken & peas & carrots. I like to serve it with toasted italian bread.
2.0c Unbleached All Purpose Flour, plus more
1/2 tsp baking powder
1.0pch Salt
2.0Tbsp Earth Balance Non-dairy butter sticks
1.0c Canned unsweetened coconut milk
2.0qt Low Sodium Chicken Broth
2.0 Whole cooked chickens, meat removed
2.0 Cans peas & carrots, cooked & drained
Maureen Uebelhoer
Army wife who loves to cook, sew, crochet, knit, make jewelry and whatever else I can do to get myself into trouble with. Follow me on instagram: m_j511
style="margin-bottom:60px;">