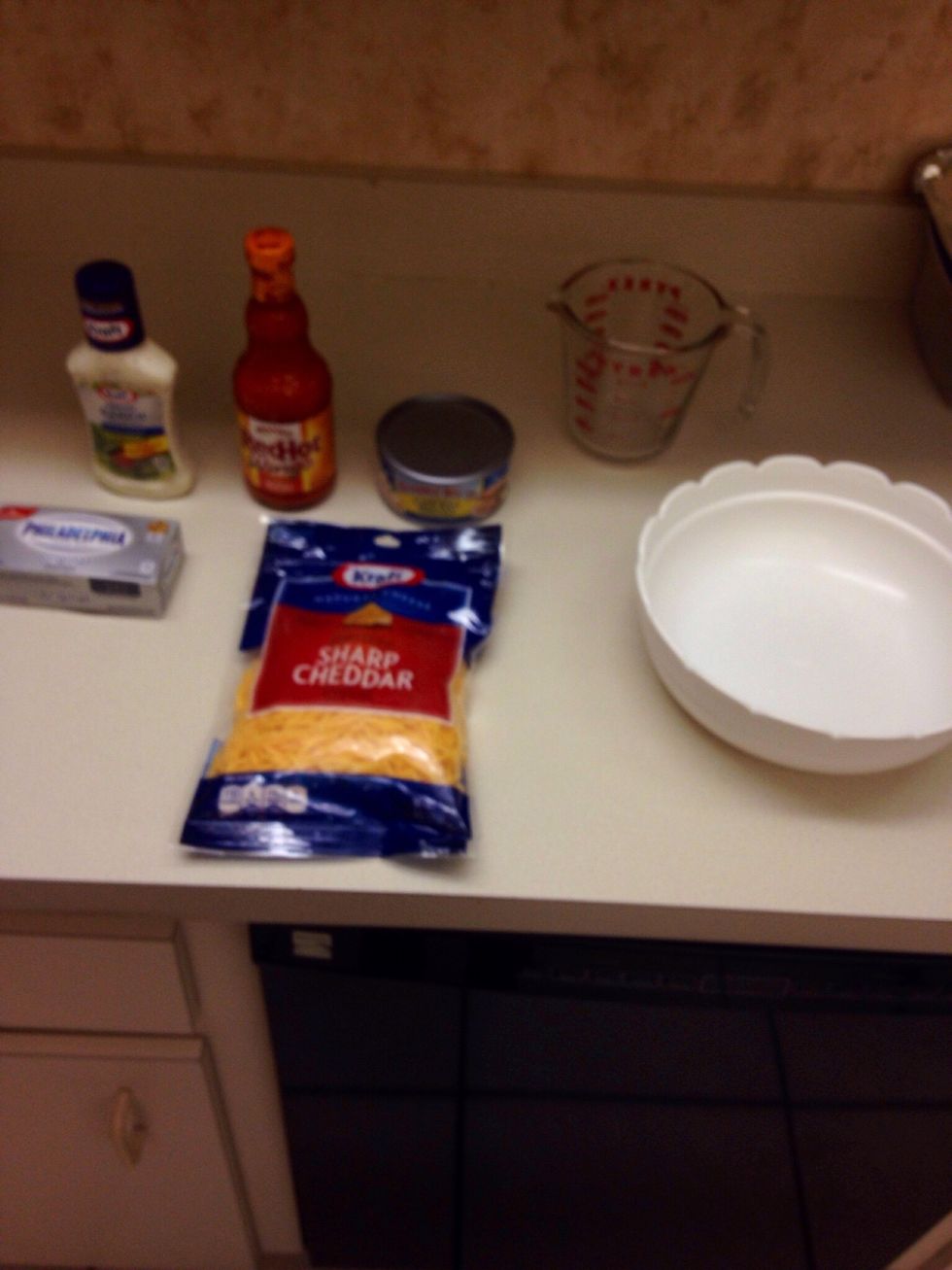 get your hot sauce , chicken , ranch , cream cheese , shredded cheese , bowl and measuring cup all set up ready . preheat your oven to 350 degrees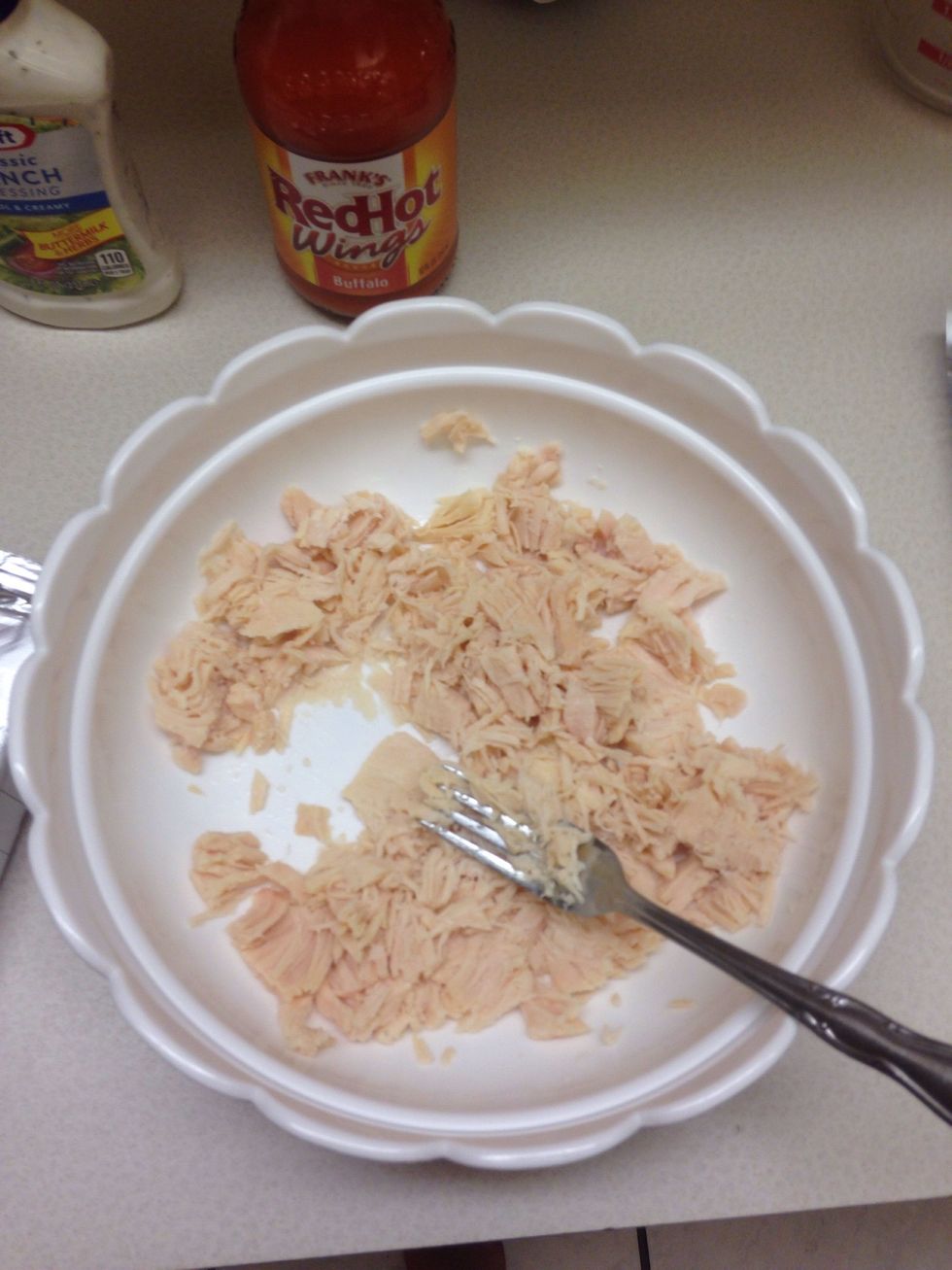 Drain out can of chicken breast and put it in a large bowl . Smash the chicken with a fork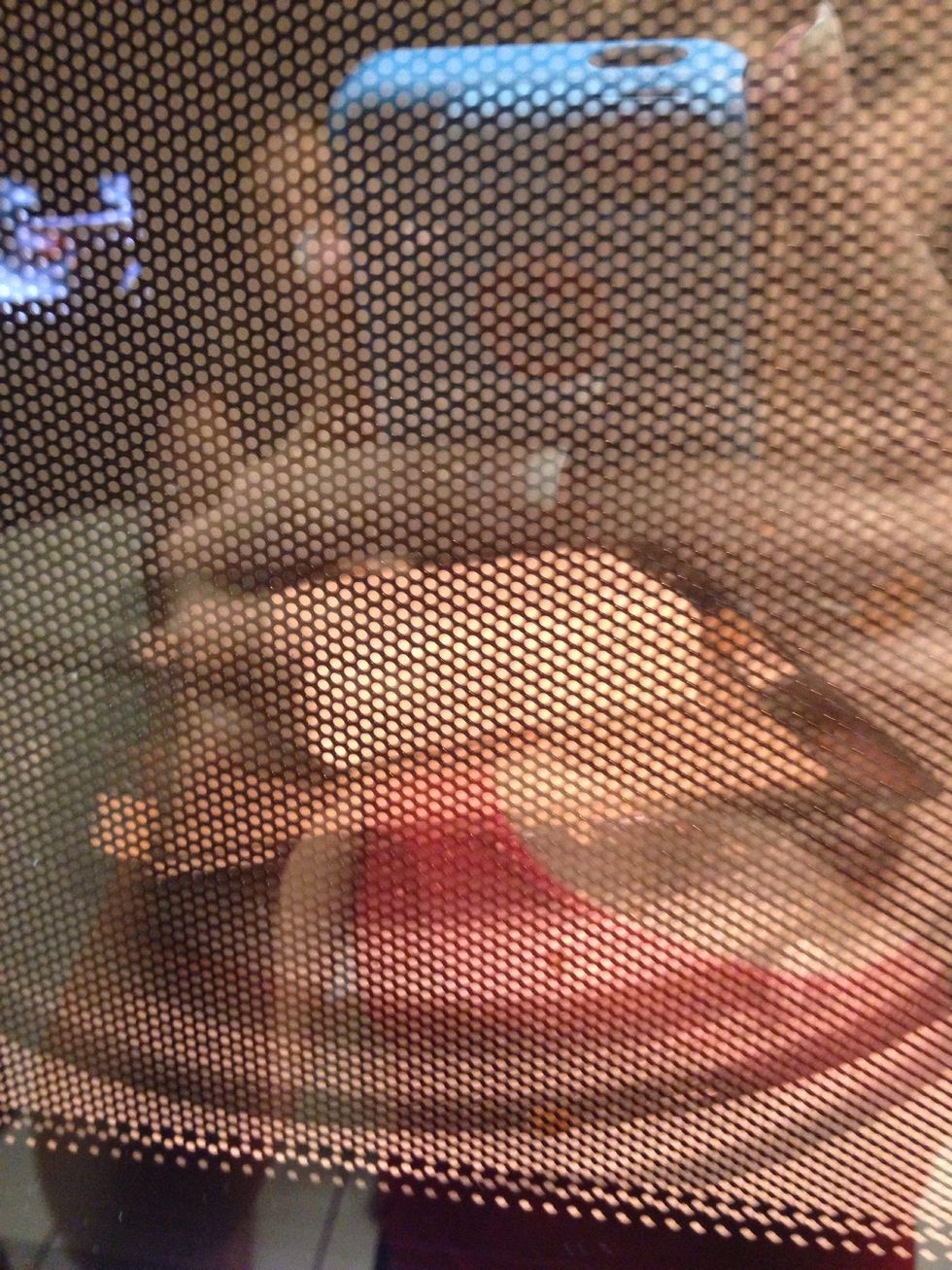 Put cream cheese on a plate into the microwave on high to soften . Do not use cream cheese cold .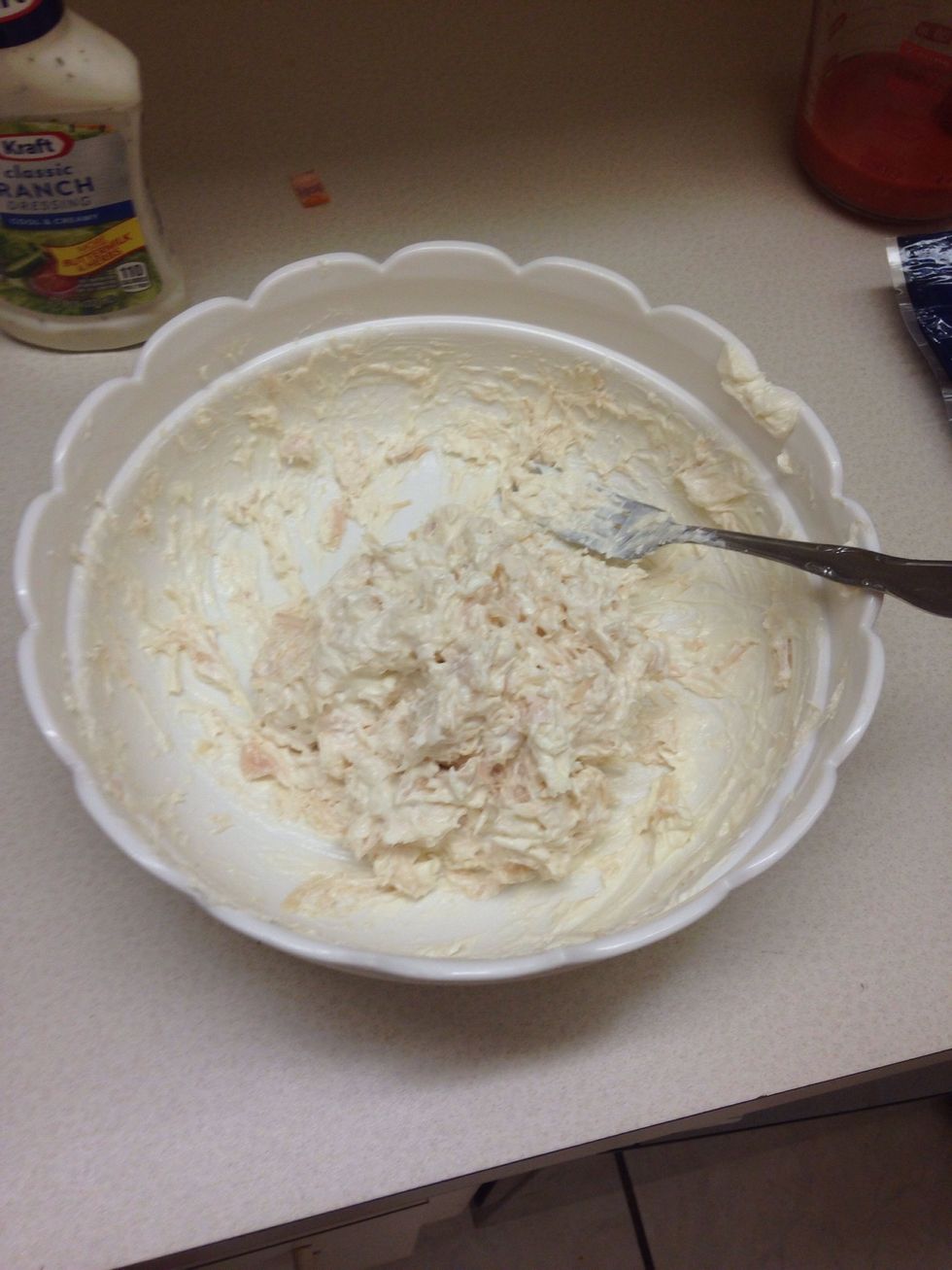 Add cream cheese to your large bowl once softened . Mix the chicken beast and cream cheese .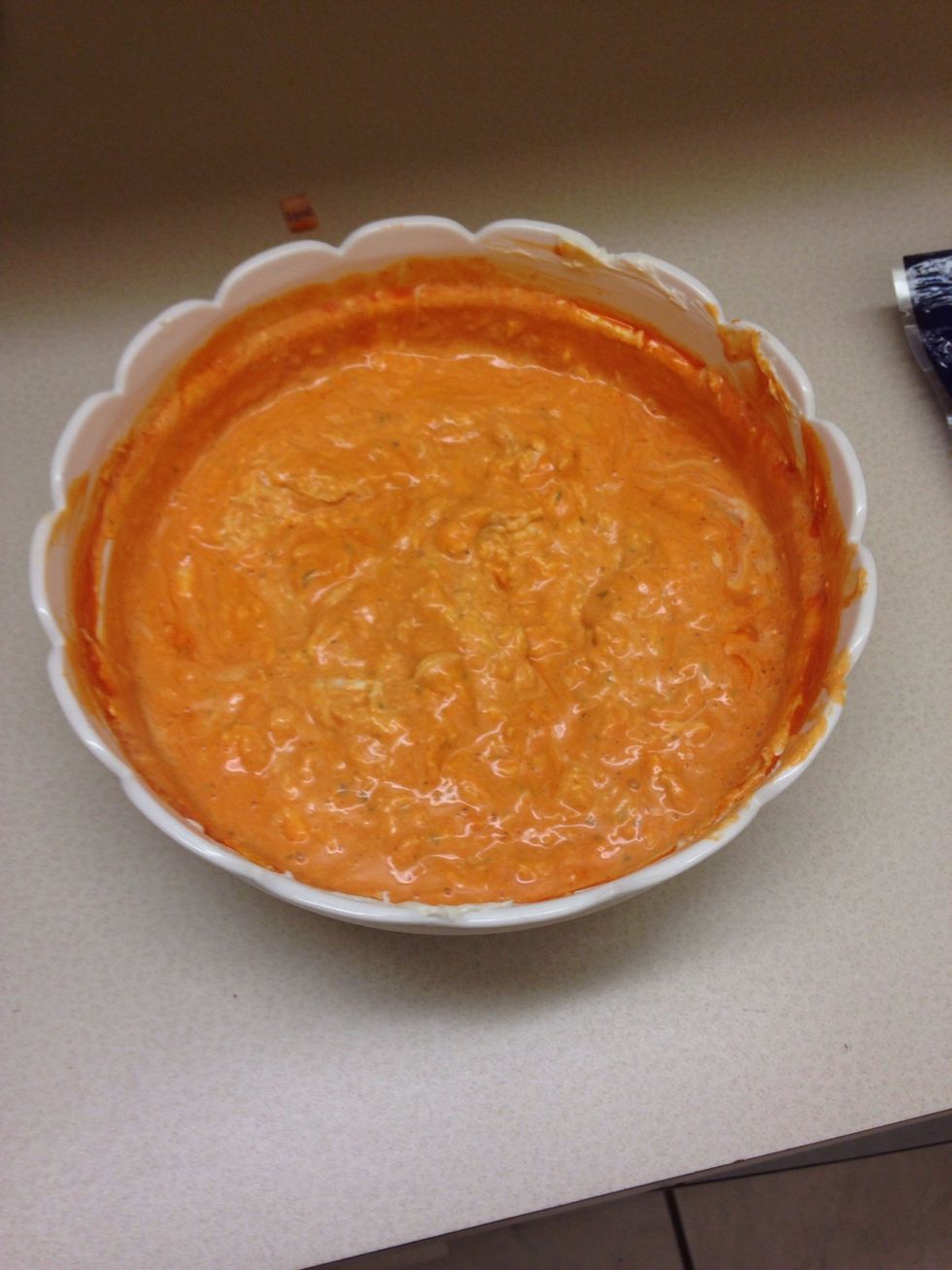 Add 8 oz of buffalo sauce and 8 oz of ranch to your large bowl . Stir till completely mixed .
Add shredded cheese . Stir completely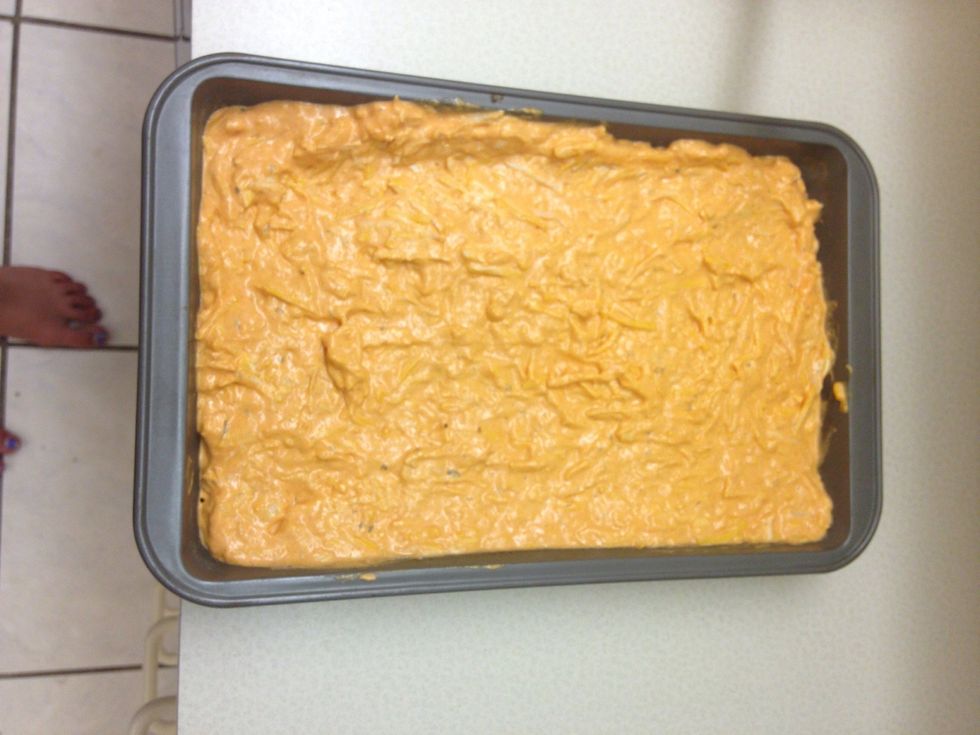 Put into a ungreased 7 by 11 pan . Then bake in oven for 30 minutes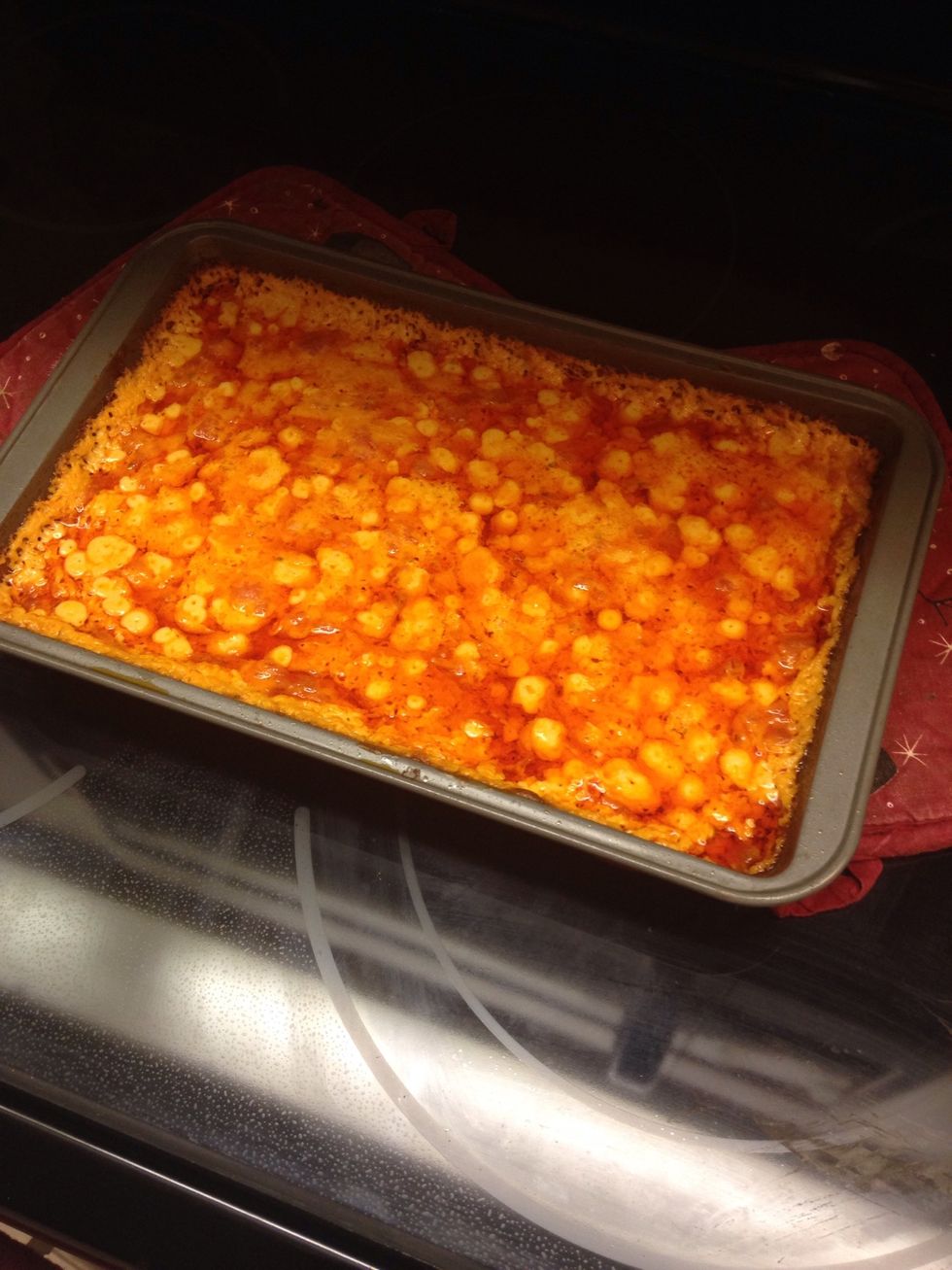 Finished product .
1 can of chicken breast
8 oz of cream cheese
8 oz of shredded cheese
8 oz of ranch dressing
8 oz of buffalo sauce
7 by 11 ungreased pan