Gather your ingredients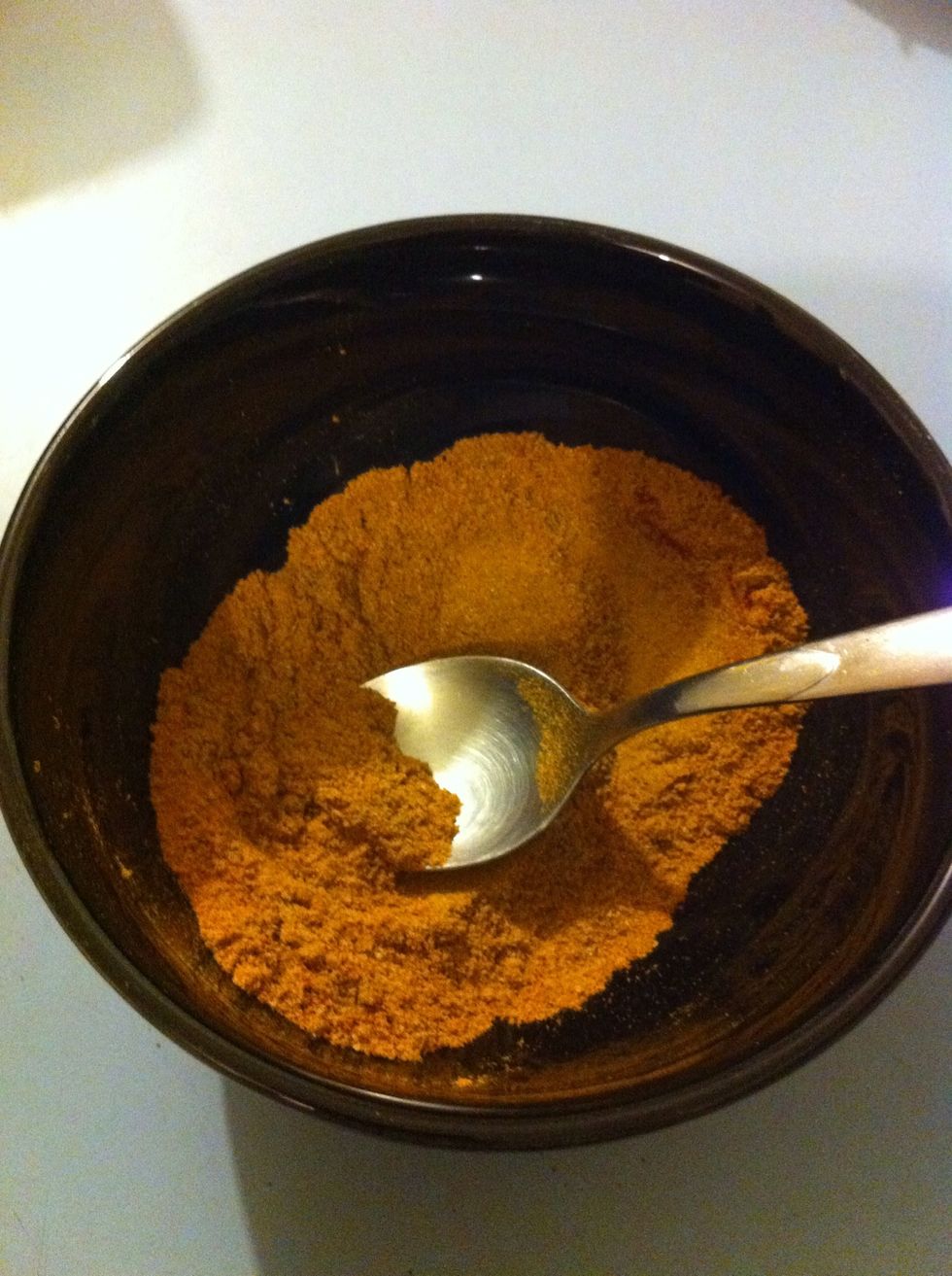 Mix curry powder, cumin , paprika, turmeric and coriander in a bowl and set aside.
Finely dice onion and dice chicken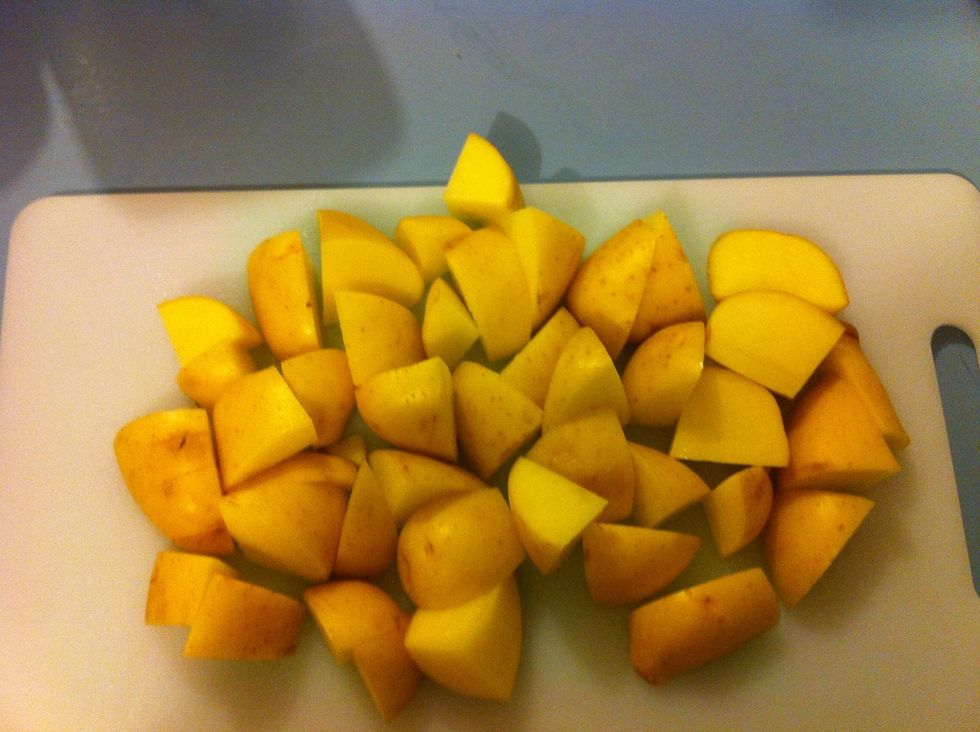 Roughly dice the potato- I leave the skin on because it seems to keep the potato together while cooking.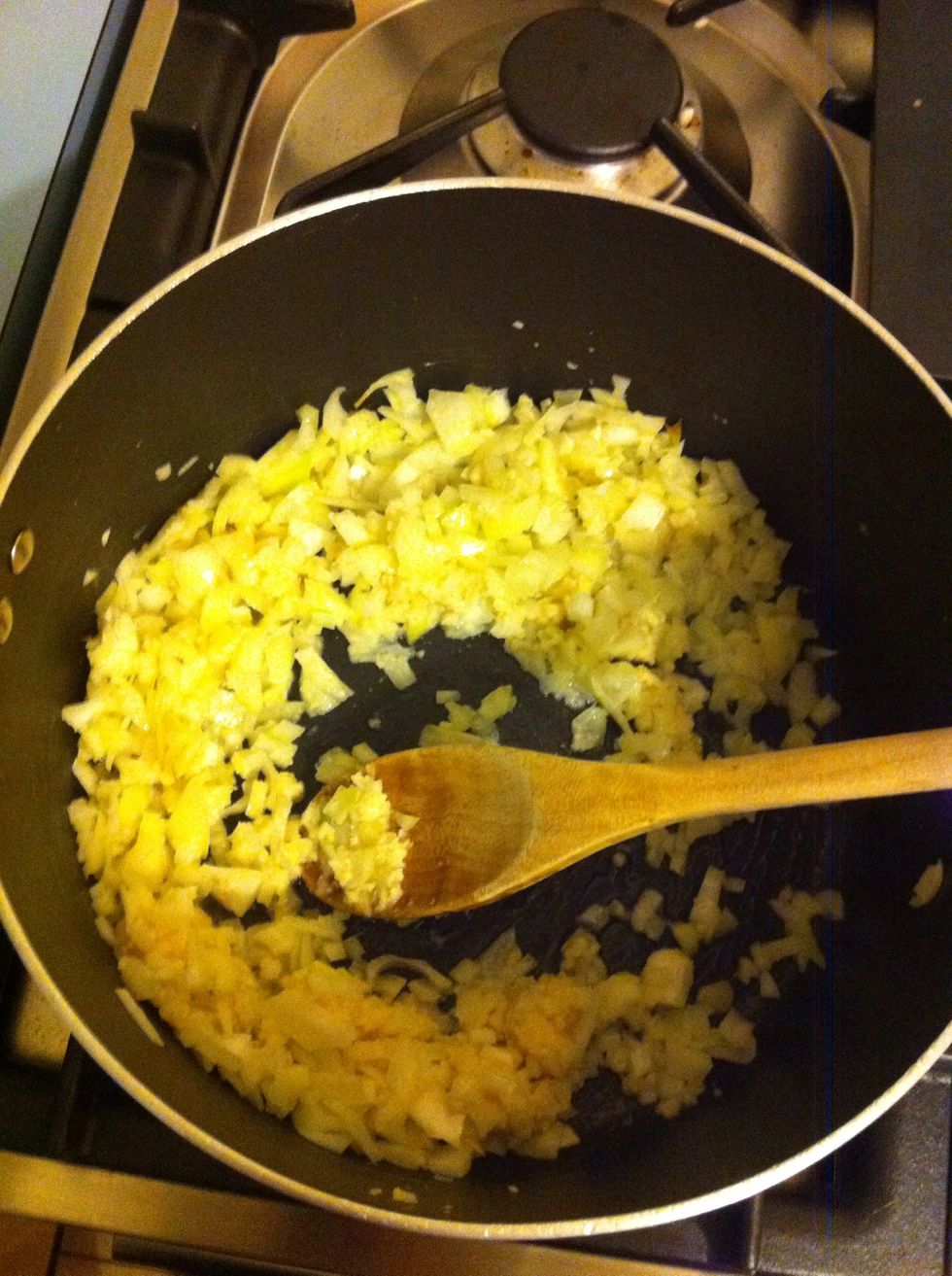 Sauté onion and garlic till soft
Add chicken and cook until its all white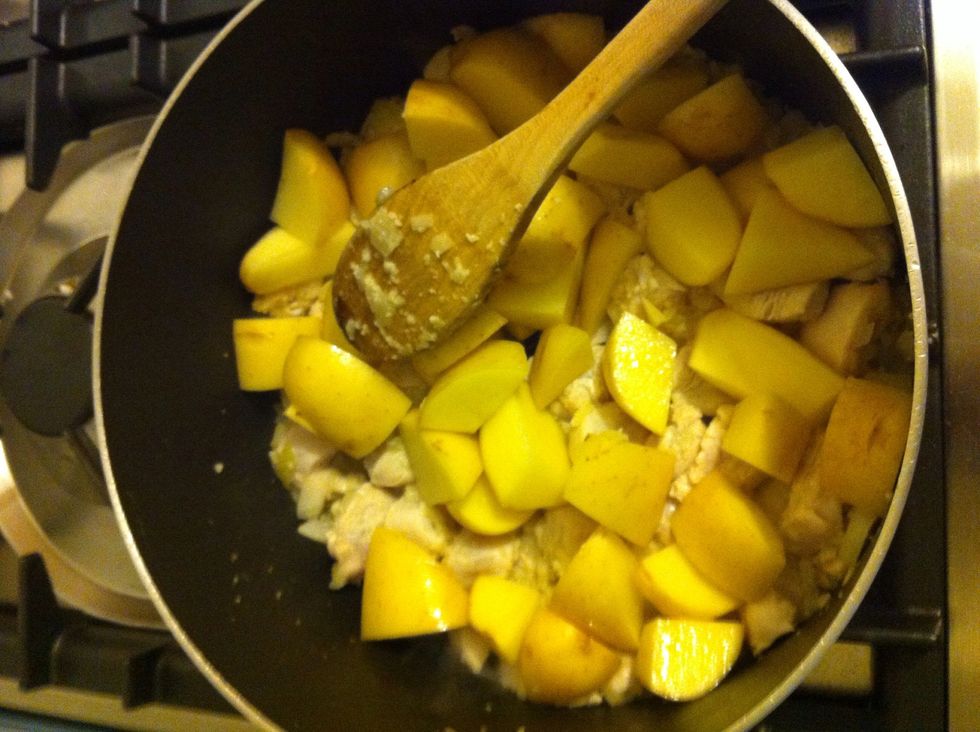 Add the potatoes and cook for a couple of minutes until the potatoes are covered in the onion and garlic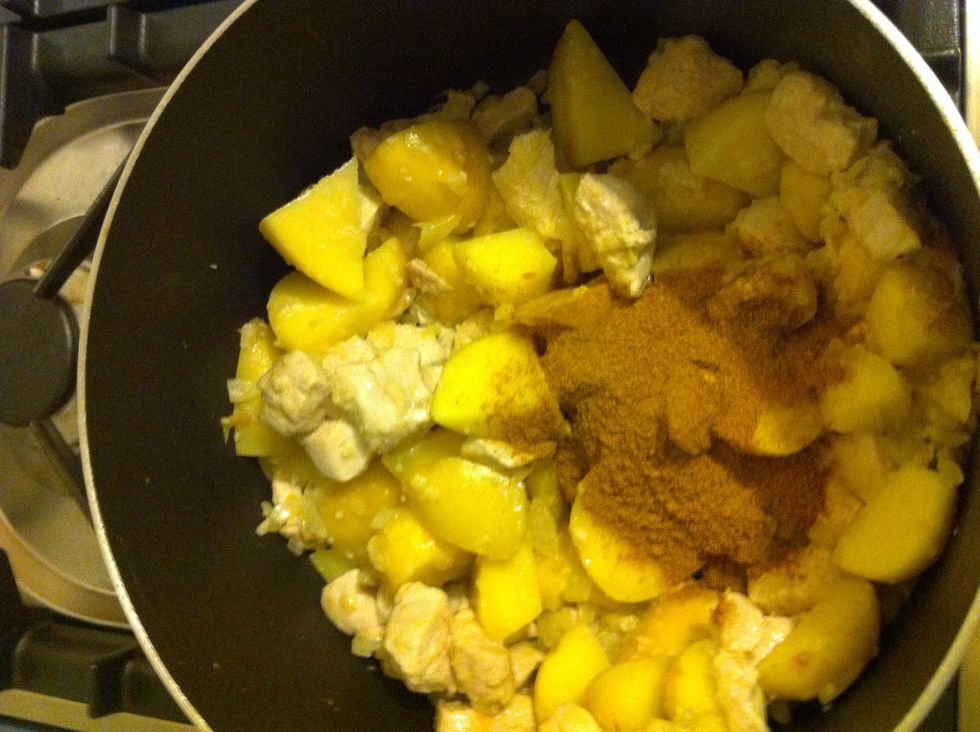 Add the spices
Cook the spices- it will seem very dry at first but add some hot water when you feel you need it. I usually try and cook it for at least 2 minutes before adding the water so the flavors develop nicer.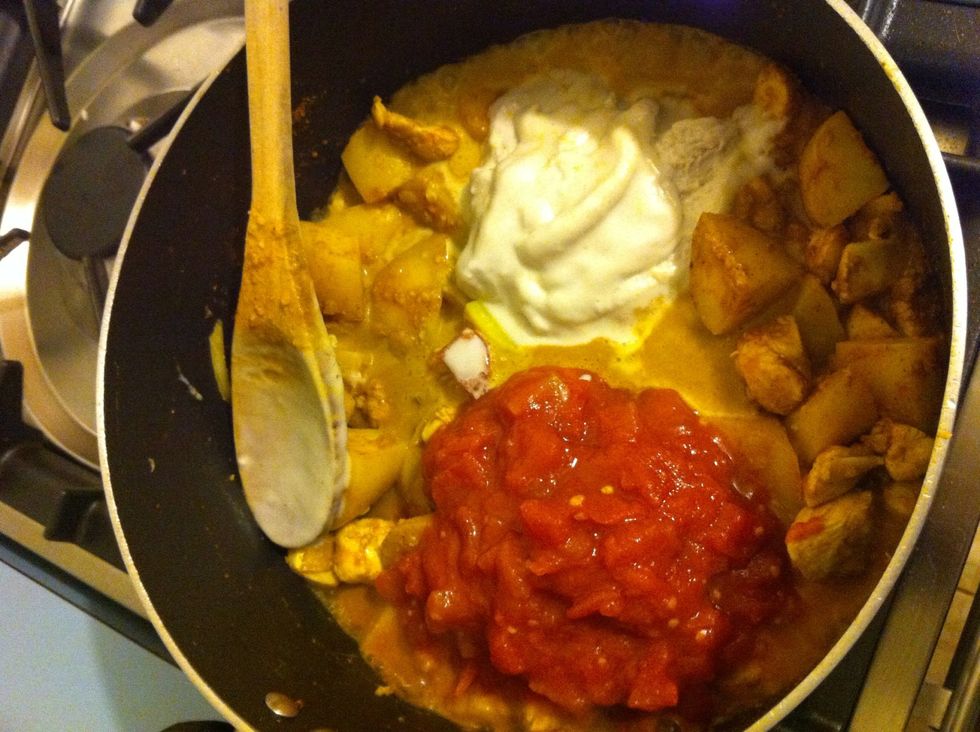 I've now added the water, and stirred quite well. Add the canned tomatoes and coconut cream. I use "ayam" coconut cream.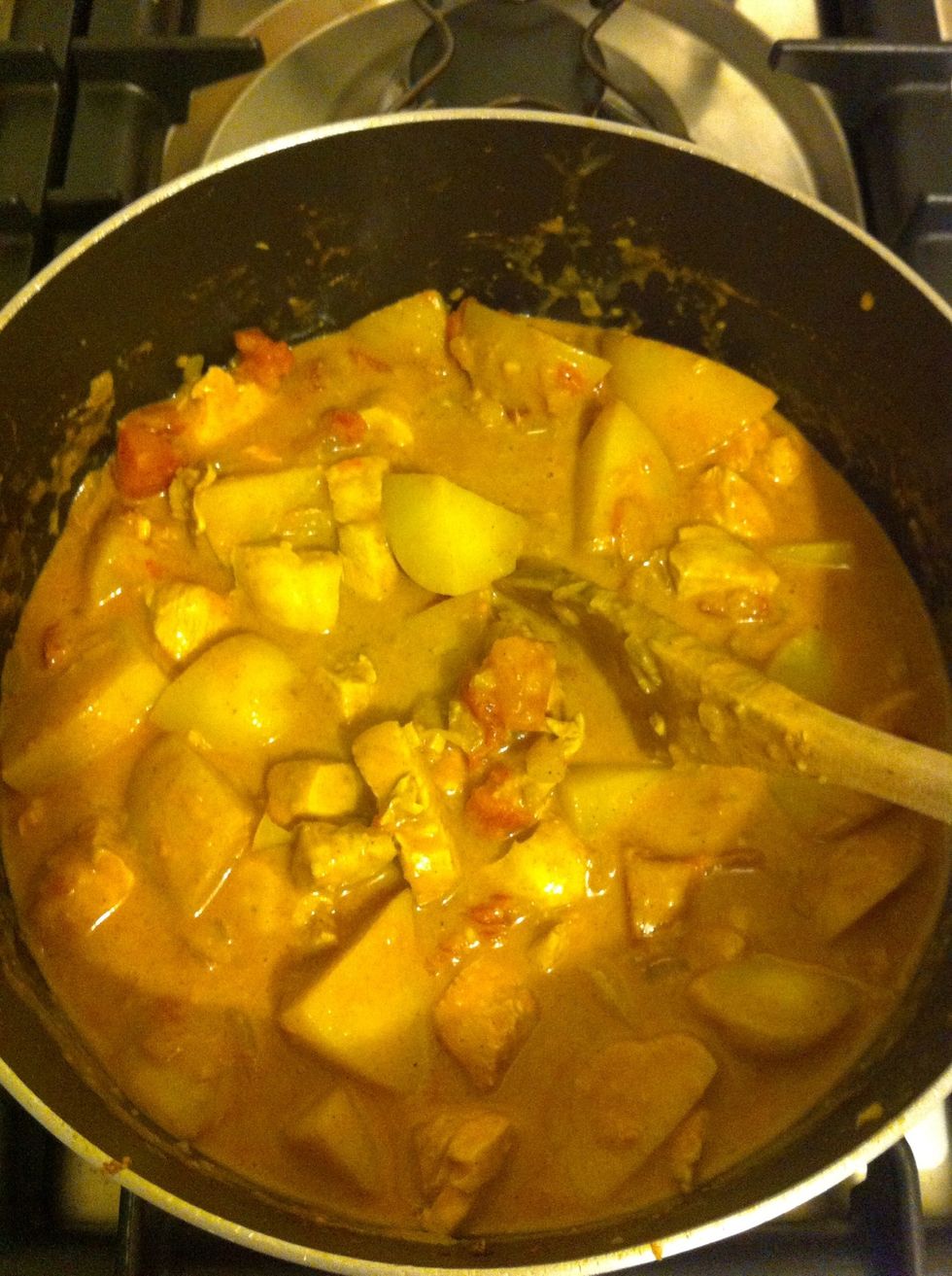 Once stirred it should look nice and creamy. Simmer for aprox 30-45 minutes.
Serve with basmati rice and your done!
Oil
1.0 Large brown onion
3.0tsp Minced Garlic
2.0Tbsp Curry powder (Keens)
1.0tsp Ground corriander
1/2tsp Paprika
1.0tsp Ground cumin
1.0tsp Tumeric
1.0 400gm can diced tomatoes
1.0 Can coconut cream
600gm chicken fillet
Melbourne, Victoria, Australia