The Day Before: Wash mushrooms, put in large ziploc bag and cover with teriyaki and a few dashes of whorestershire sauce. Toss bag to ensure coverage.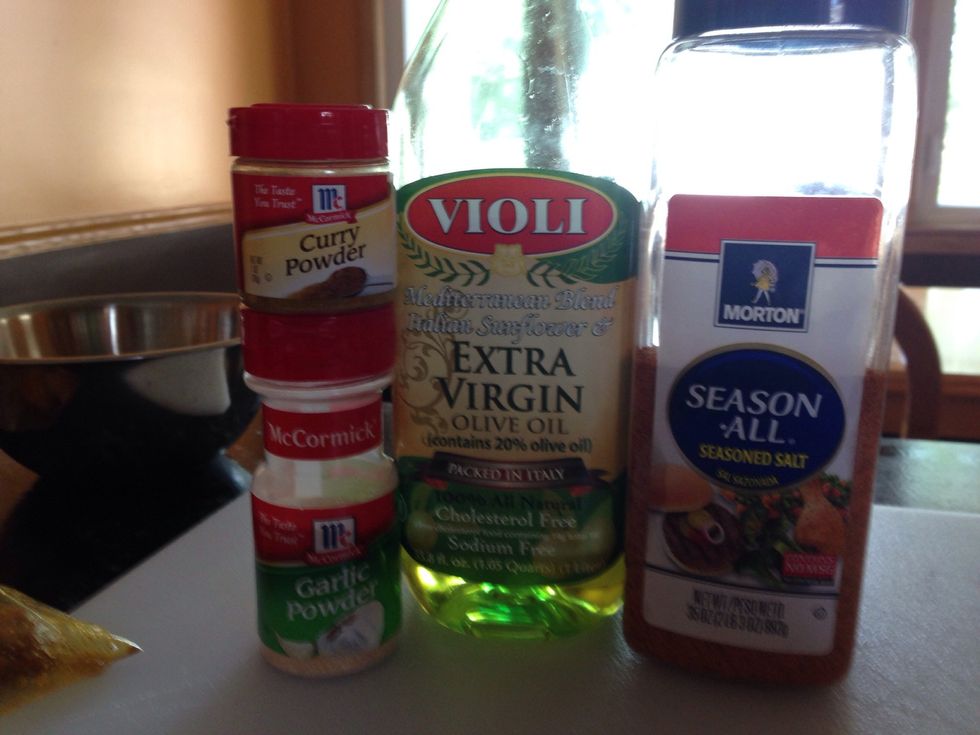 Make marinade dry mix: 2 tsp curry powder 1 tsp garlic powder 1 tsp all season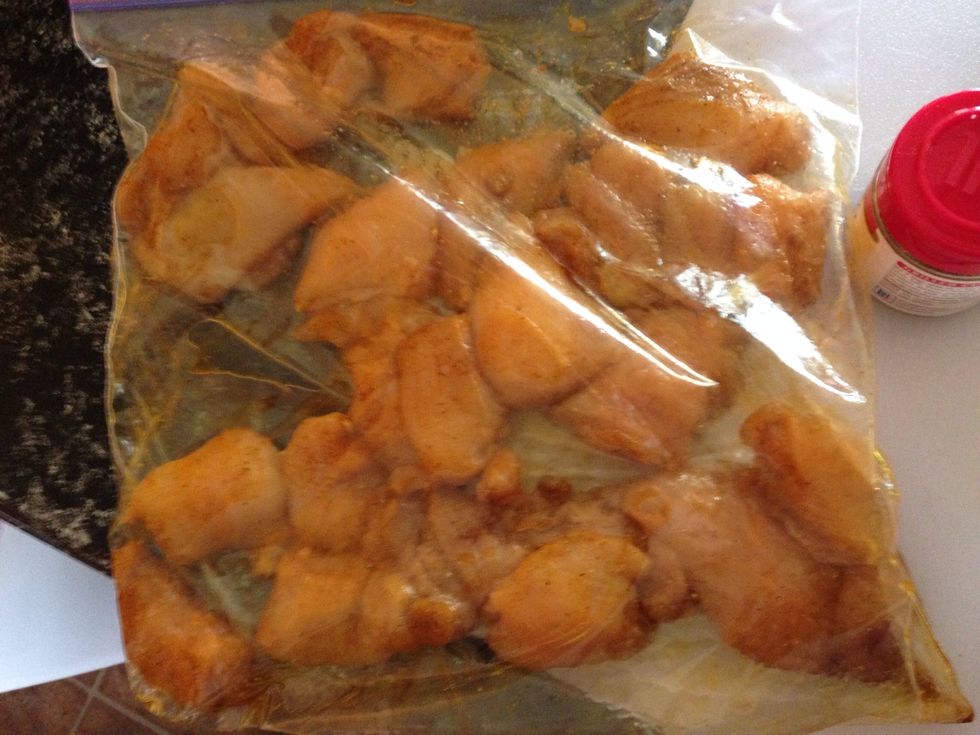 The Day Before: Combine cubed chicken, curry marinade, and just enough oil to coat. Toss in bag to ensure coverage and refrigerate.
Day of: Soak wooden skewers in water for at least 2 hours. Cut red onion, and peppers into medium sized chunks. Place in large bowl and coat with a little oil and a few dashes of all season.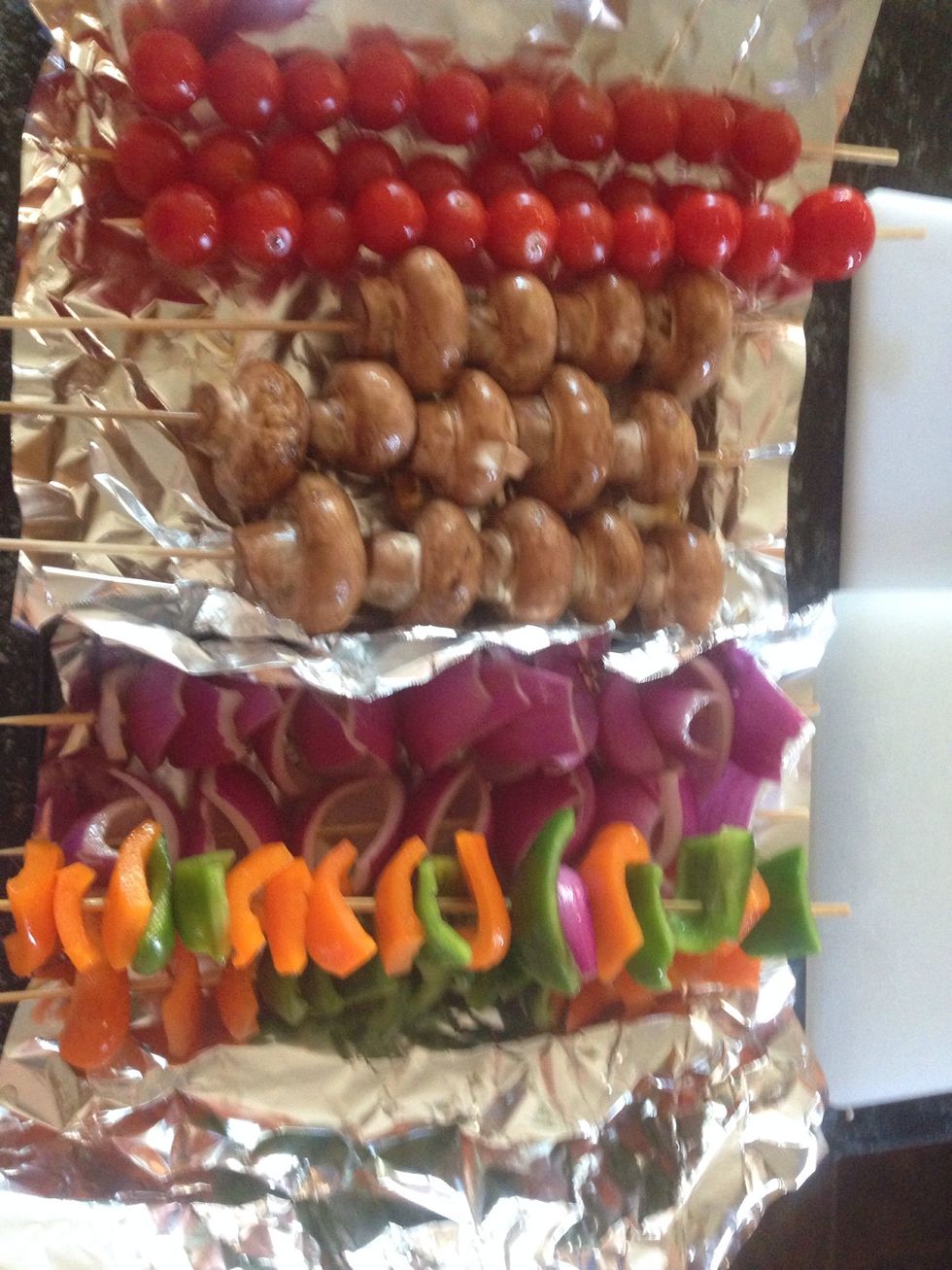 Skewer onion, peppers, tomatoes, mushrooms, and chicken. Skewering the ingredients separately helps grill evenly.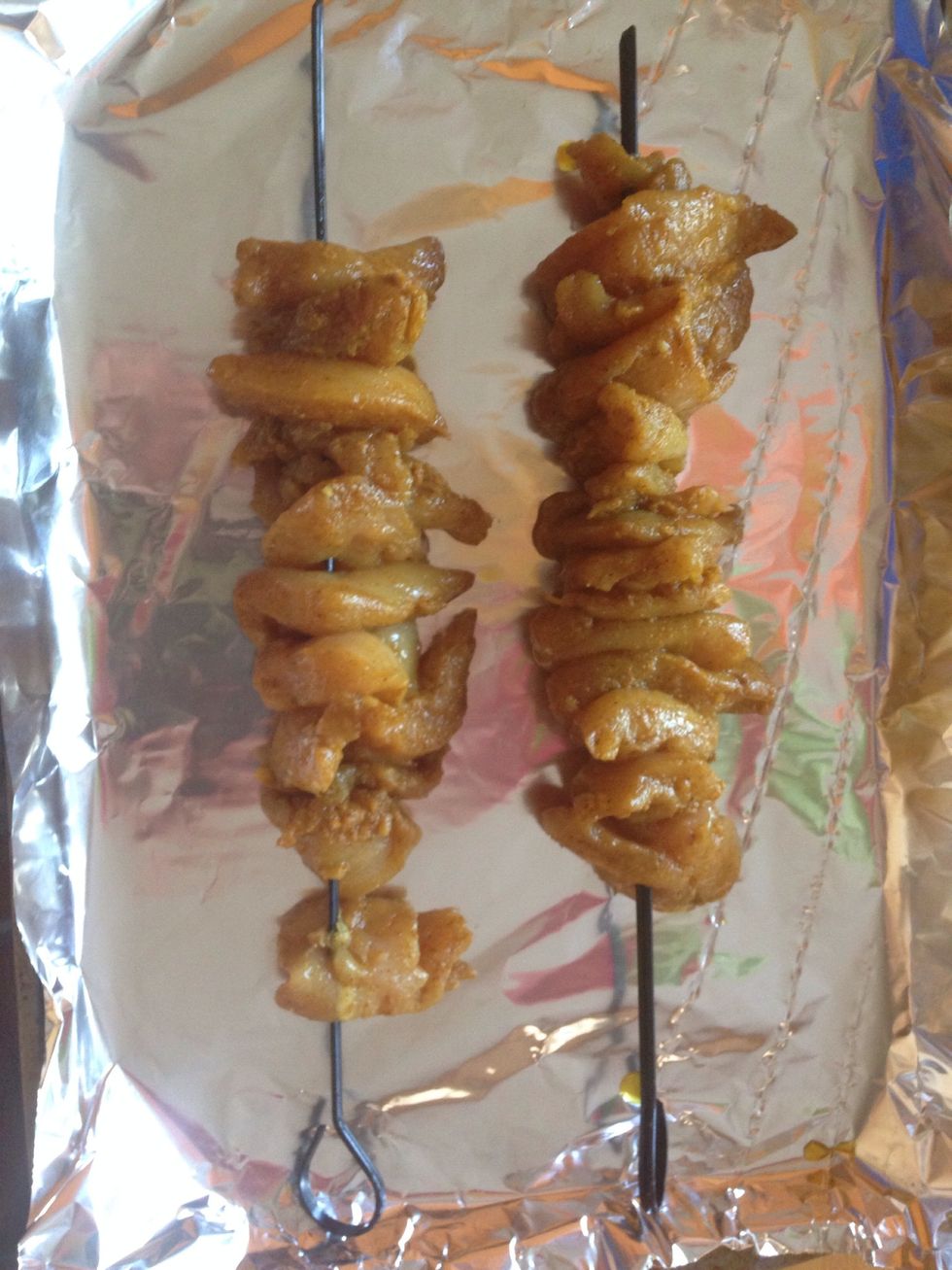 Tip: I like to use wooden skewers for the veggies ( make sure they don't have any splinters) and metal skewers for meat.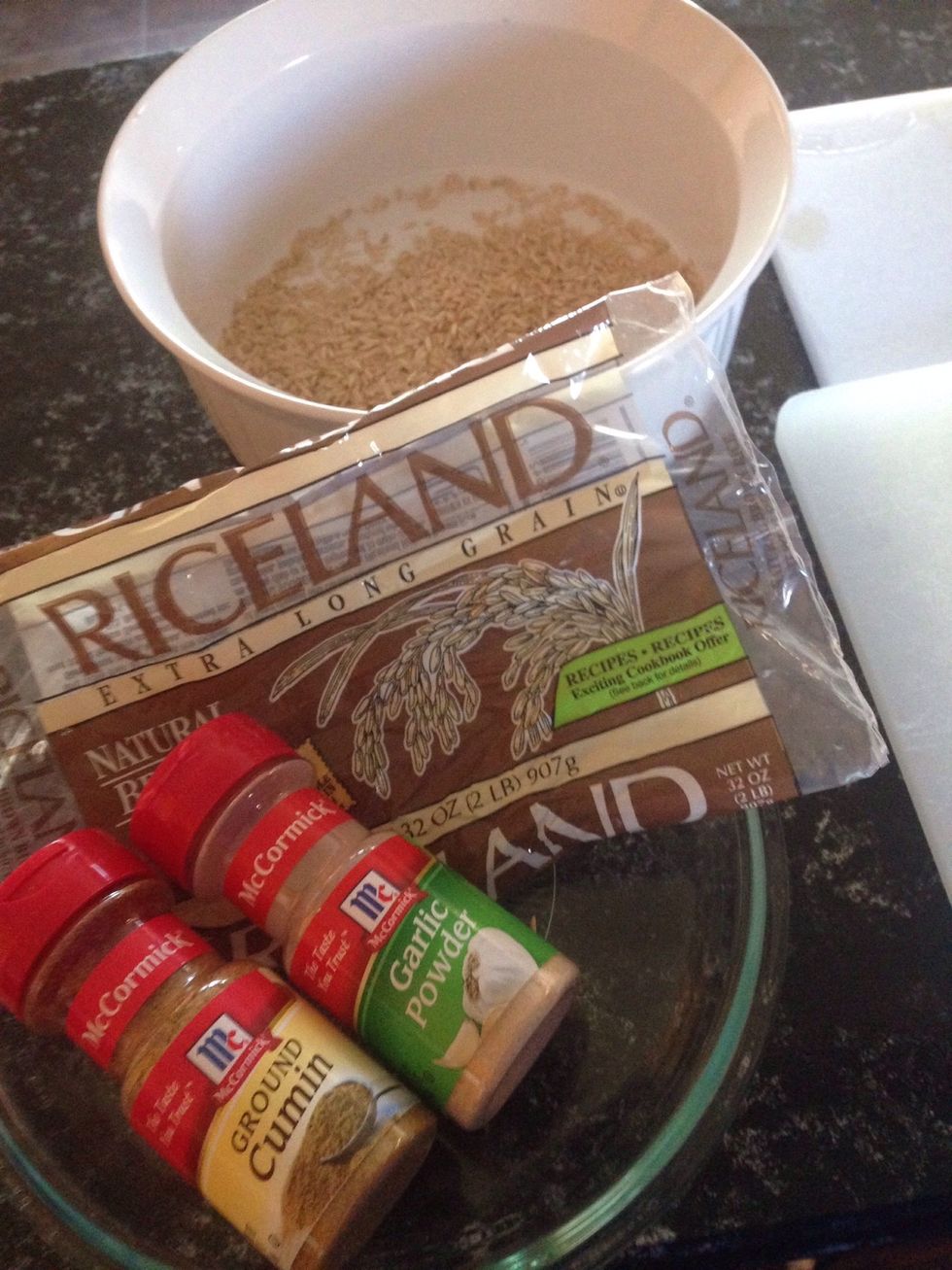 Side of brown rice: In a 2 quart microwave save bowl combine: 1 cup brown rice 1 1/2 cups water Tbsp oil Few dashes of cumin Few dashes of garlic powder Microwave uncovered for appx. 15mins.
Grill veggies and chicken
Finally, serve rice veggies and chicken in bowl. Enjoy!
Curry powder
Onion powder
All season
Olive oil
2.0lb Chicken breasts cubed
1.0lb Green pepper
1.0lb Orange pepper
1.0lb Red onion
1.0bnch Cherub tomatoes
1.0lb Whole white mushrooms
Skewers wooden or metal
Teriyaki marinade
Whorestershire sauce