This will be a guide on how to make chicken cheddar sausage rolls, which is evident in the title. The first part will be the ingredients, second, the method and third, the finished product.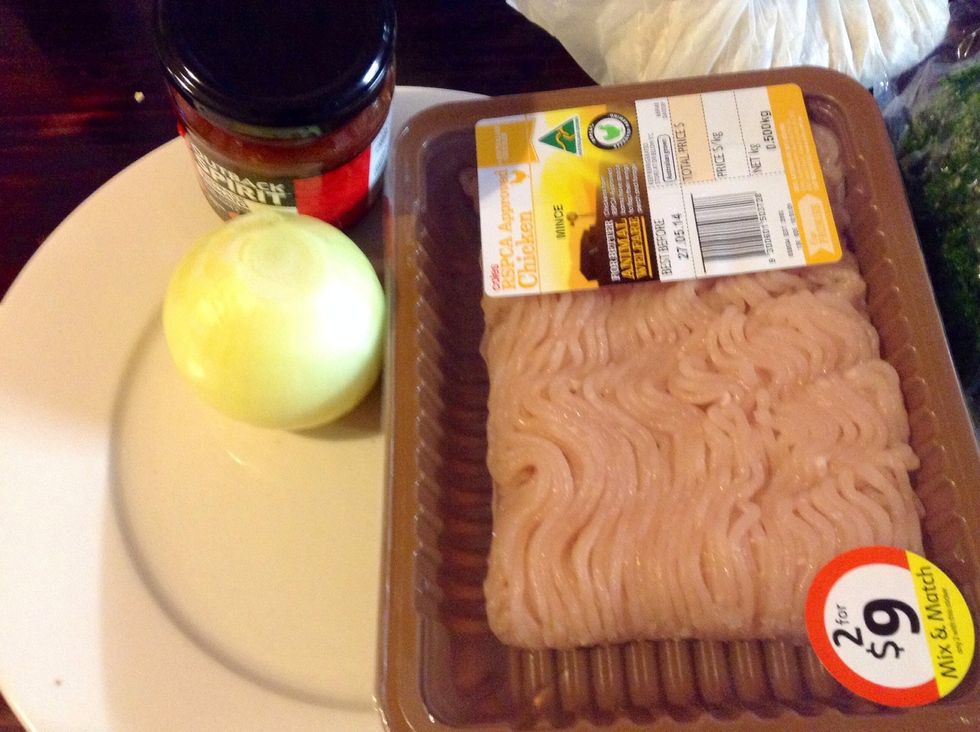 2 onions, 2 tablespoons of Tomato Chutney and 500g of minced chicken meat. Ingredient quantities aren't exact and not all ingredients will be shown.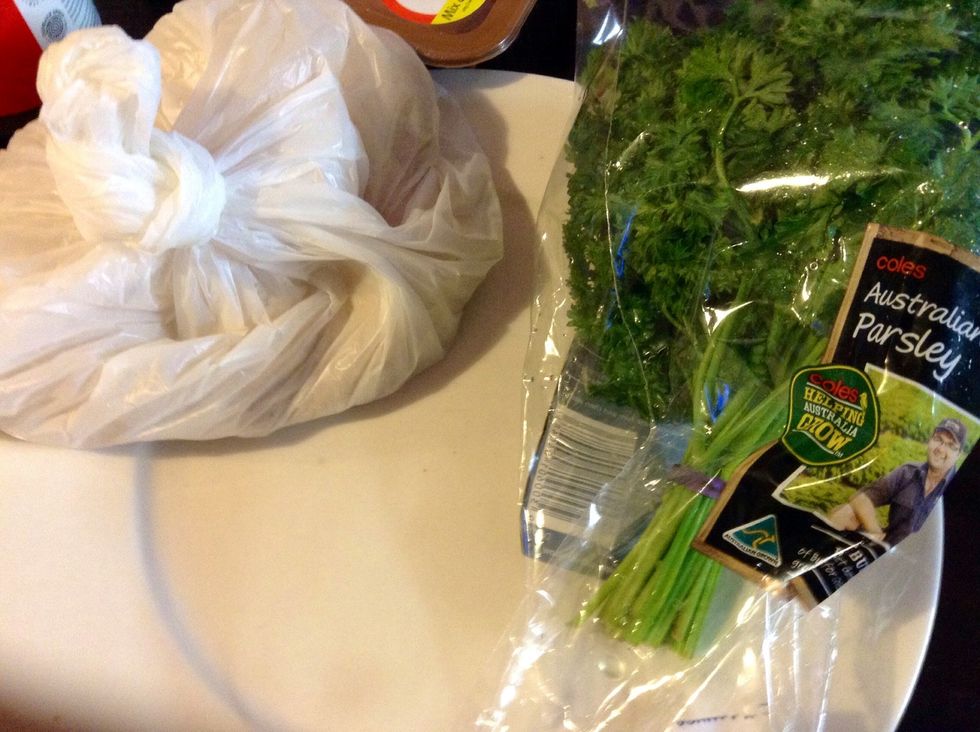 1/3 cup of parsley and 1 1/2 of breadcrumbs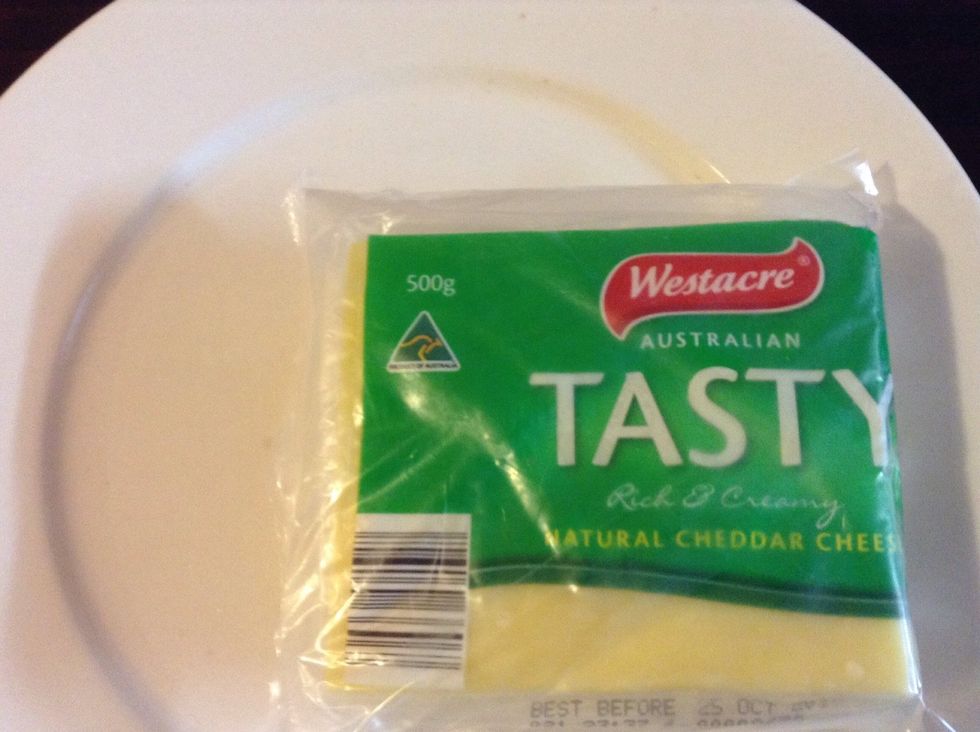 1 1/2 cups of cheddar cheese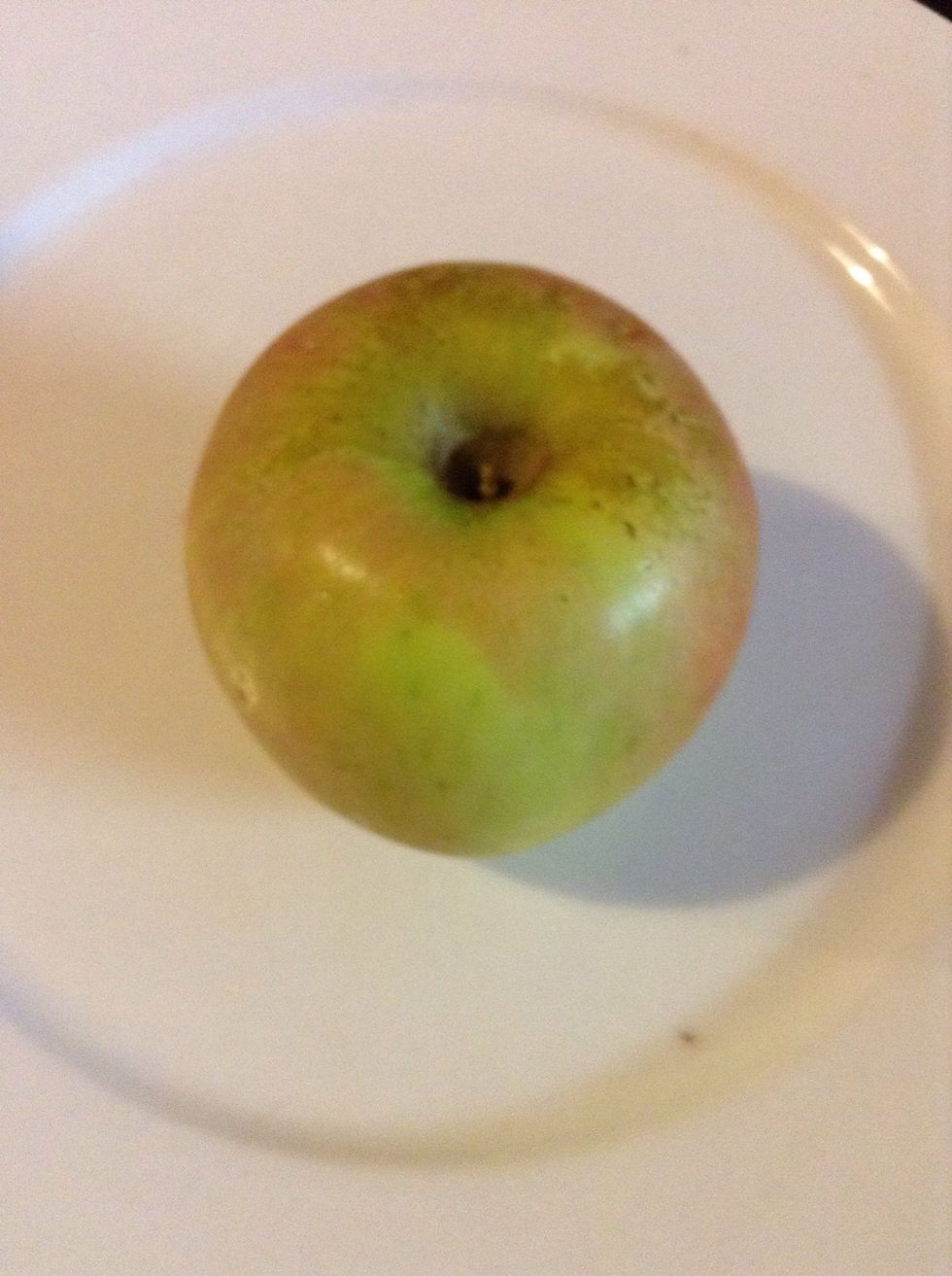 1 small Granny Smith apple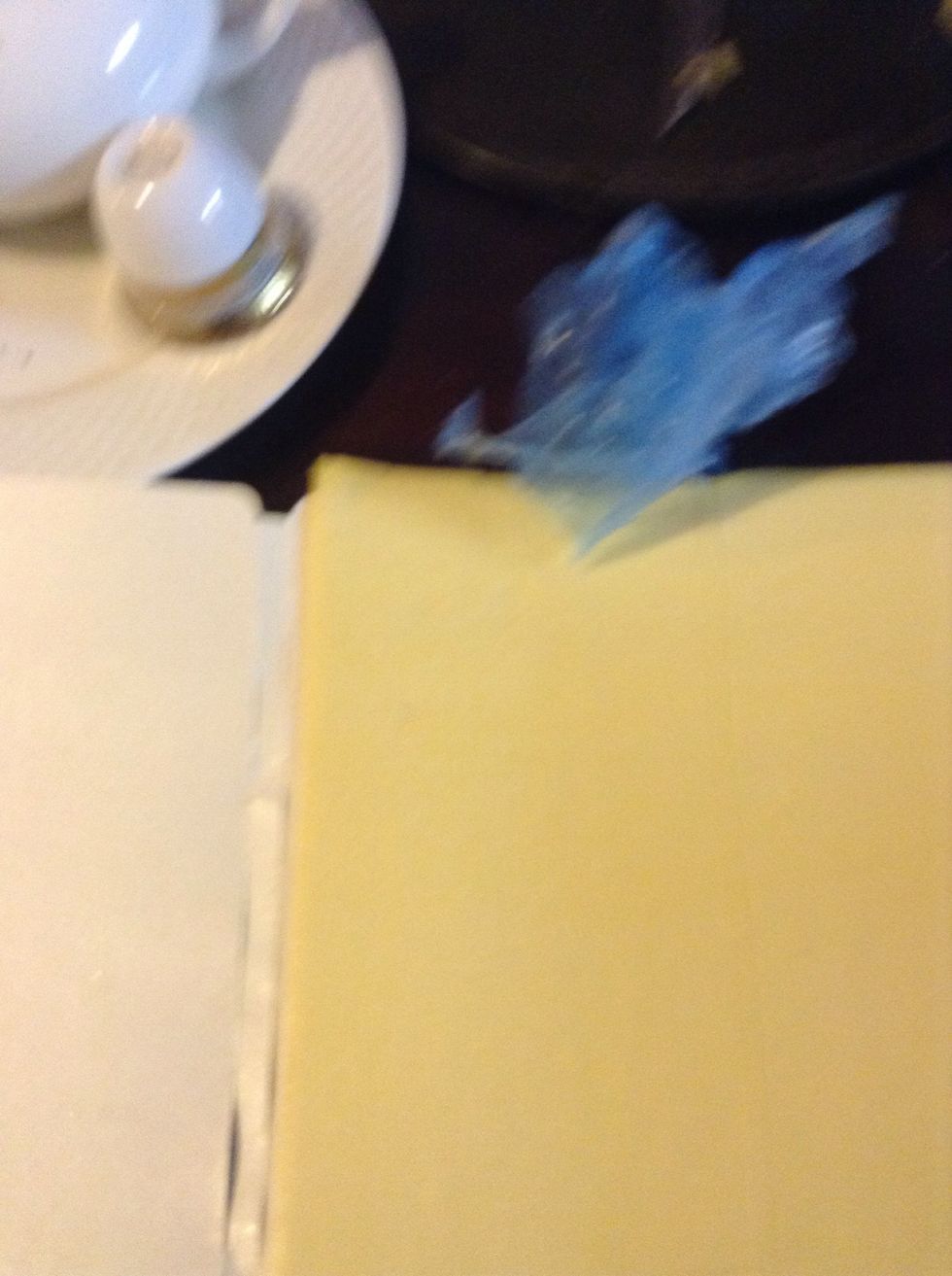 3 sheets of butter puff pastry.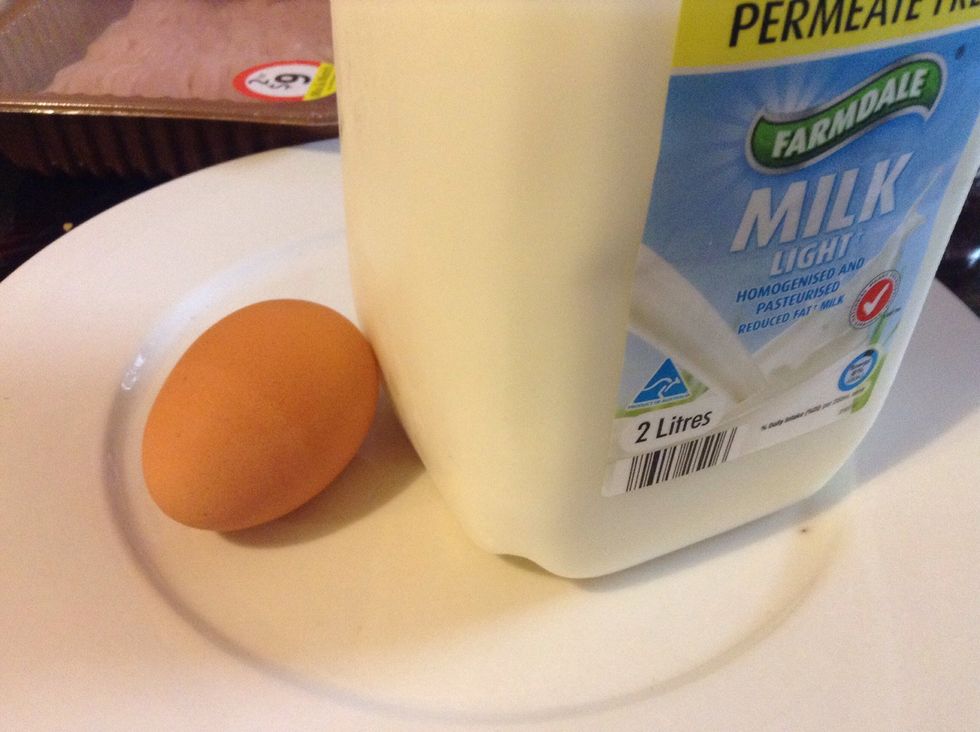 Egg and 1/4 cup of milk
The ingredients that weren't shown in pictures are as follows: 2 rashers middle bacon, 1 carrot and salt and freshly ground pepper.
Remember to tie back hair, wear short sleeves or roll up long sleeves, washing ingredients properly and when cooking in the oven, cook it thoroughly. Also remember to wash hands.
To prepare for the first step, you must first grate the following ingredients: cheese, the apple and the carrot. You must finely chop: the bacon, the onions and the parsley. Thaw the pastry.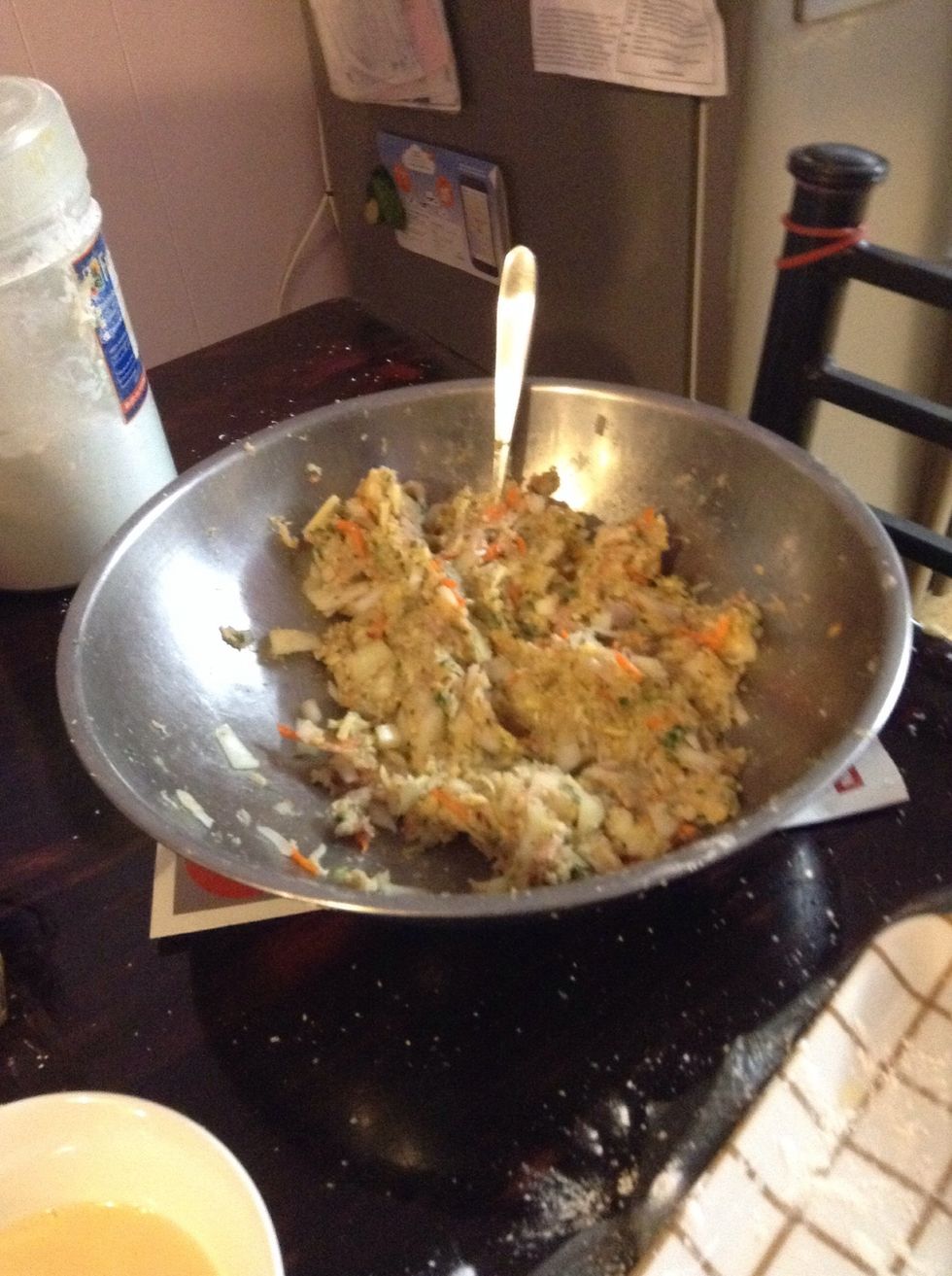 Combine, chicken, breadcrumbs, cheddar, bacon, onion, apple, carrot, parsley and chutney in a large bowl and season with. Salt and pepper. Knead with clean hands until sticky.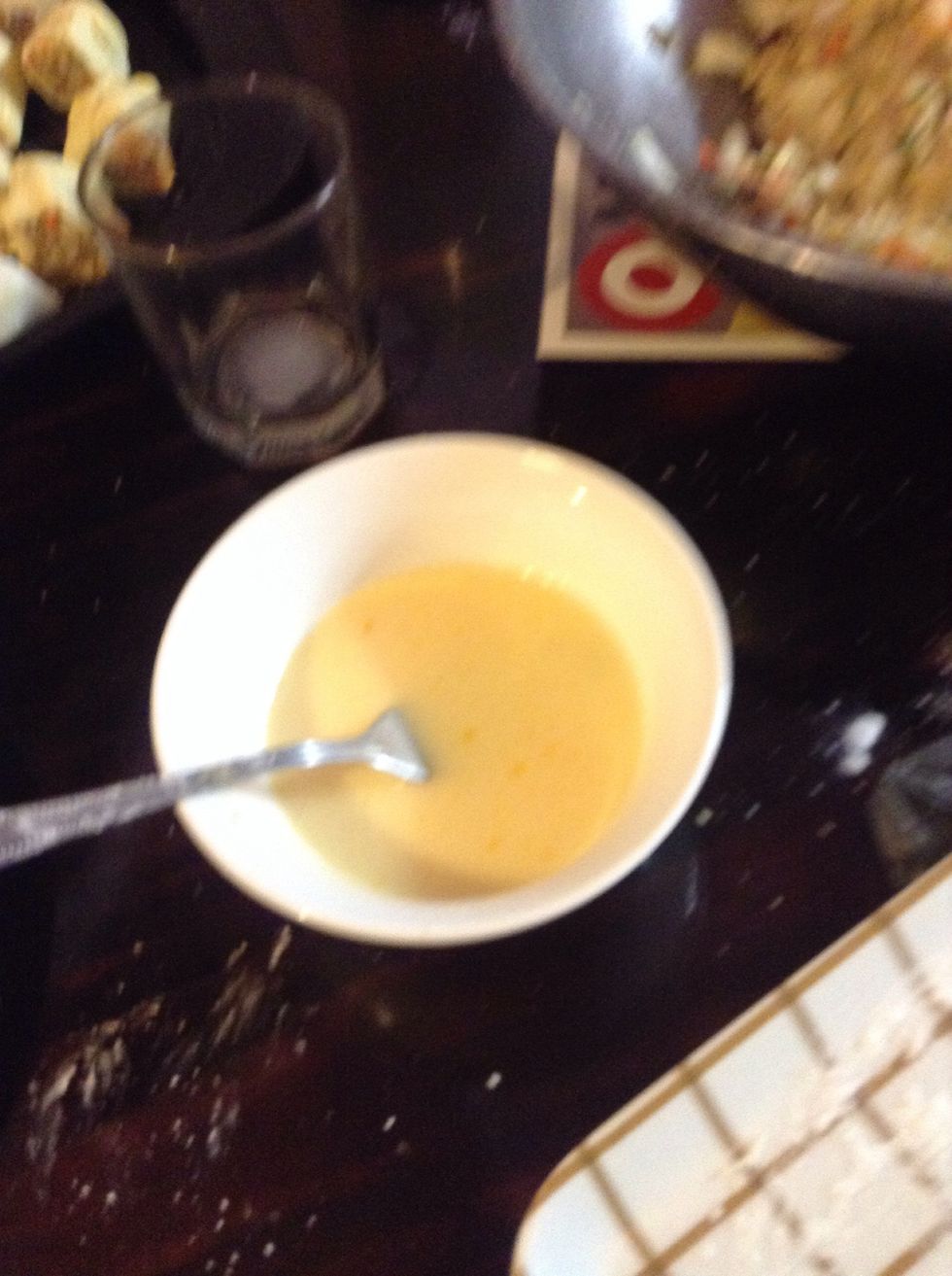 Egg wash that'll be used when making the pastries. Made by whisking the egg and mixing it with 1/4 cup of milk.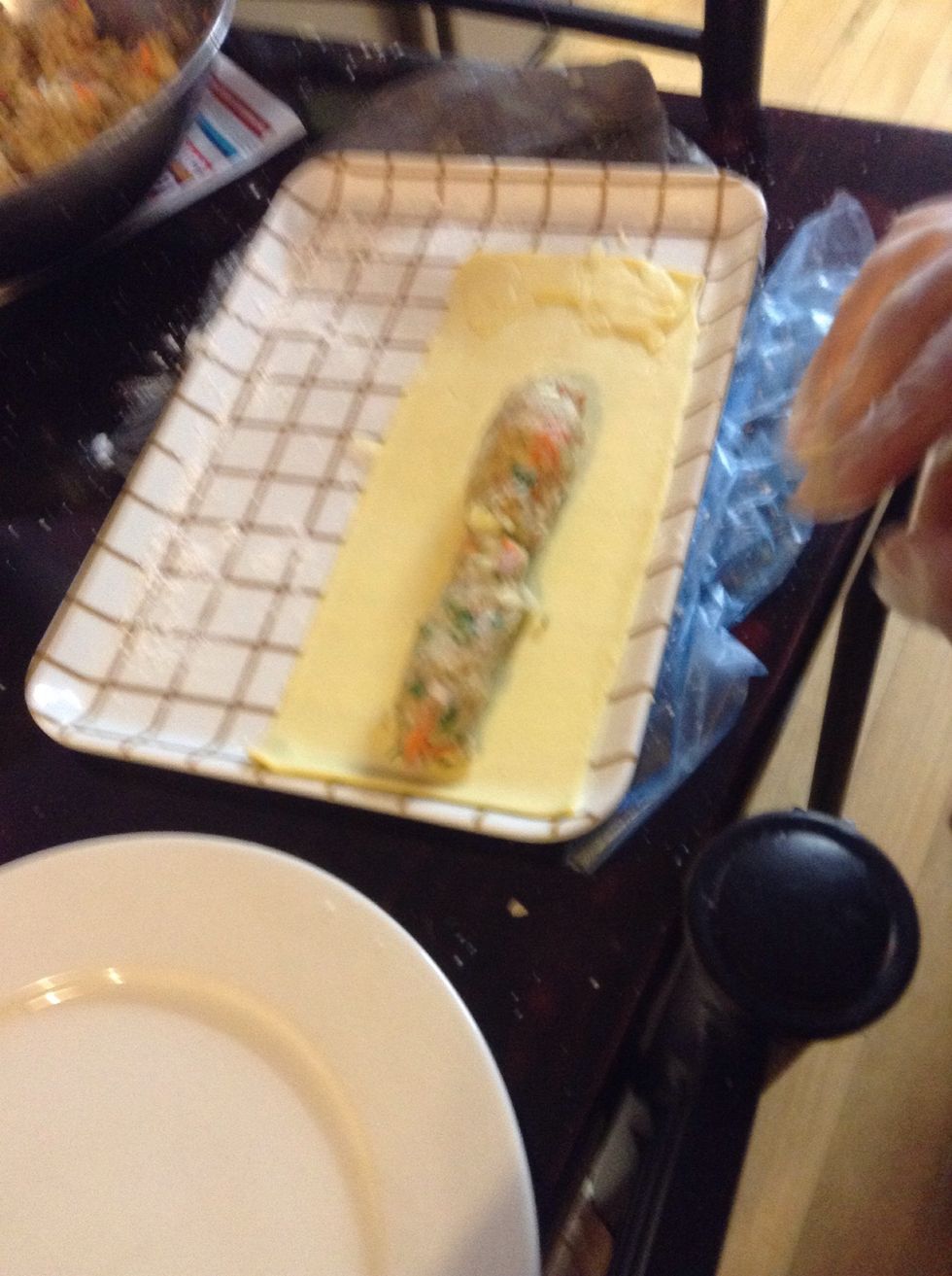 Halve the pastry sheets. Shape the meat into 3 1/2 cm diameter logs. This measurement varies. Brush one edge with the egg wash shown earlier and firmly roll pastry over the meat, enclosing the edges.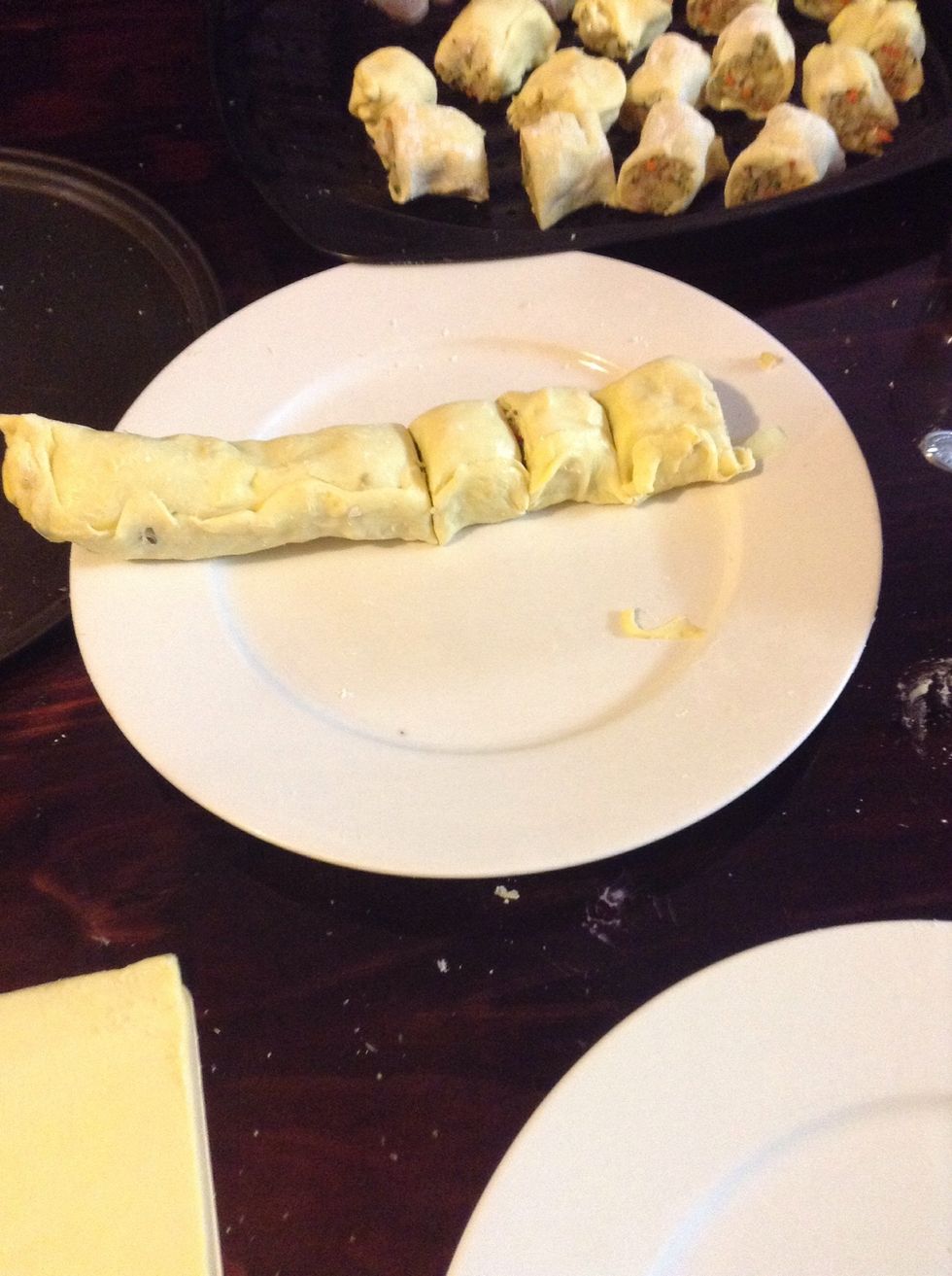 Cut into desired length, recommended length is to cut each log into quarters. Mine were smaller so that there were more bite sized pieces.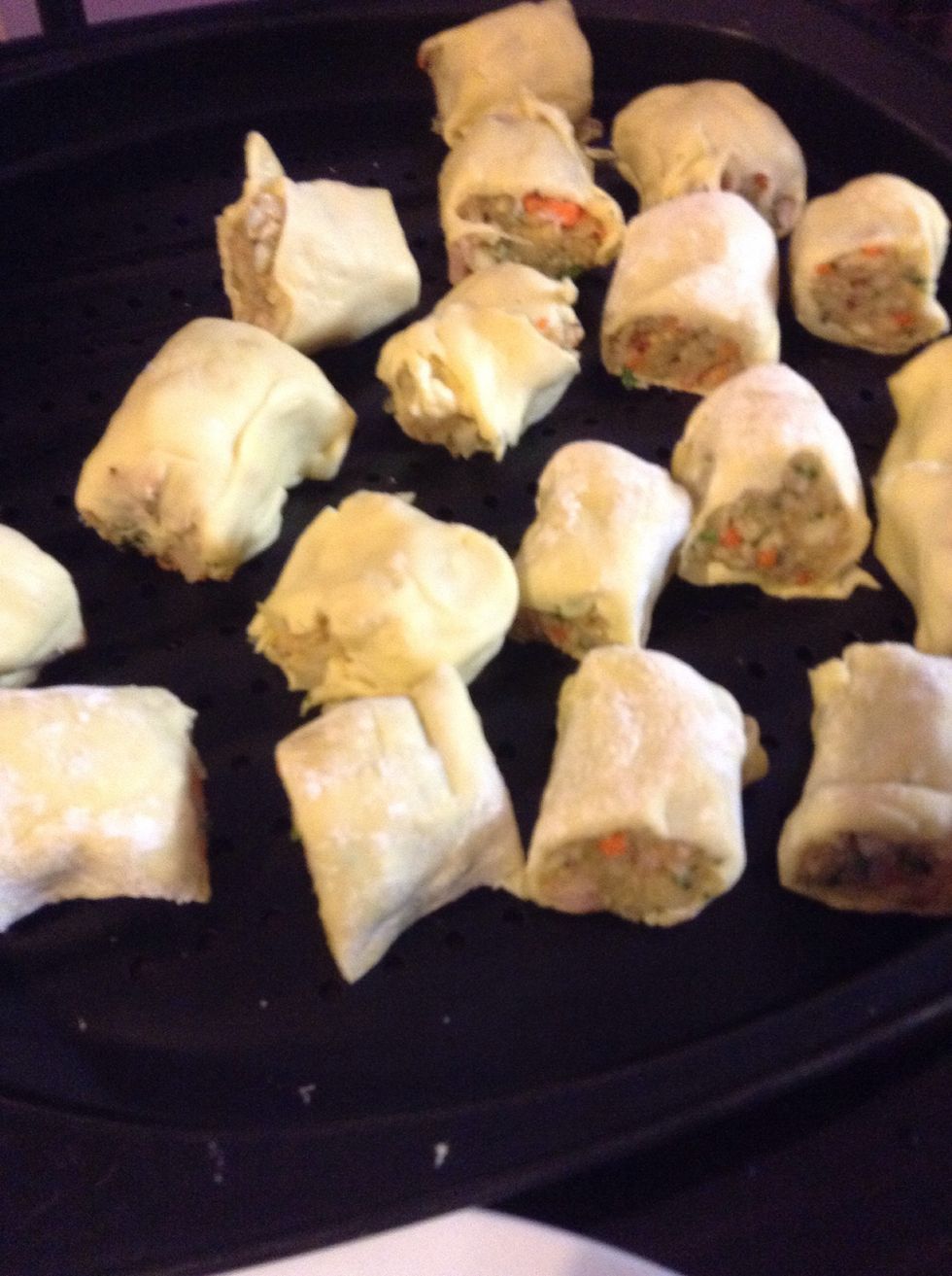 Place on a tray lined with baking paper. Brush with the rest of the egg wash. Bake at 200C for 25 minutes or until golden brown and cooked through.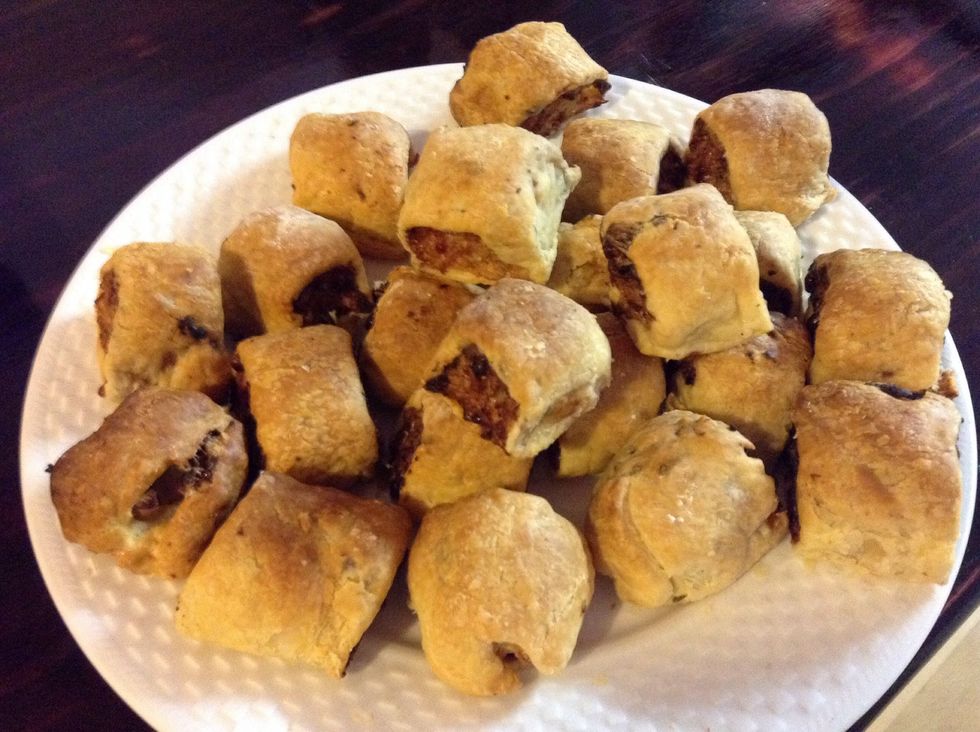 Serve warm with extra tomato relish.
Safety and hygiene issues. Not washing ingredients properly, not tying back hair and not thoroughly and properly cooking the meats in the food. Use knives with chopping boards.
If I were to rate myself, I'd rate myself a 7 1/2 out of 10 because the visual appearance was not that great.
If I made this food again, I would use less cheese and possibly less meat. Good luck and have fun when making these!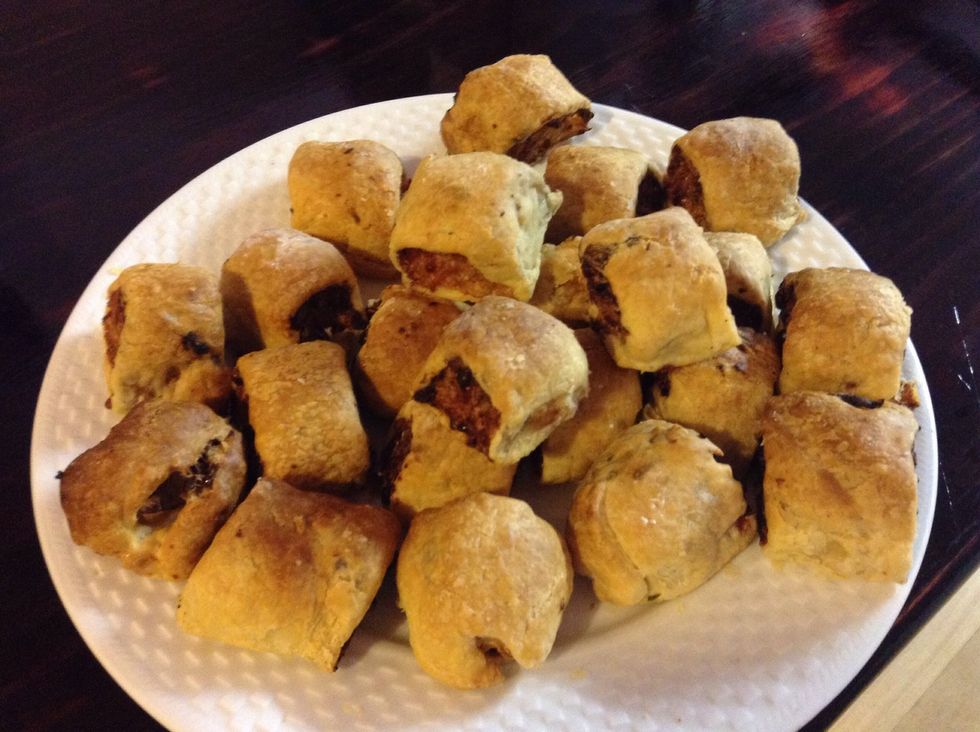 Bye bye!!
500.0g Minced Chickens
1/2c Fresh Breadcrumbs
1/2c Grated cheddar cheese
2.0 Rashers middle bacon, finely chopped
2.0 Spring onions, finely chopped
1.0 Small Granny Smith, grated
1.0 Carrot, grated
1/3c Finely chopped parsley
2.0Tbsp Tomato Chutney
3.0 Sheets of butter puff pastries, thawed
1.0 Egg
1/4c Milk