Make Chicken Caesar Salad With Garlic Croutons
9
Like this, nice and uniform in size. Not too big and not too small.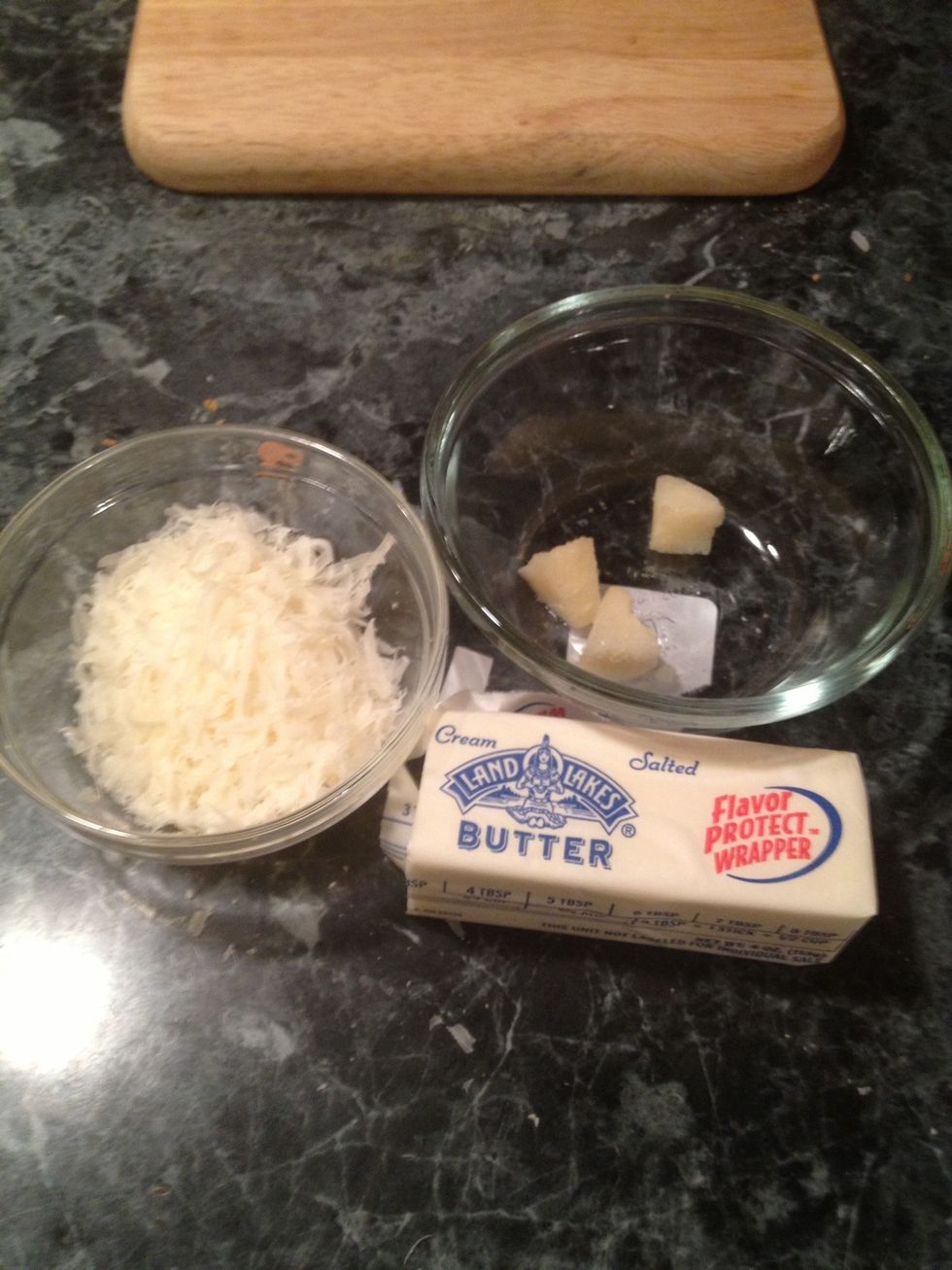 Here are the ingredients for the croutons. In a small glass bowl(like mine) add the butter to the garlic.. Microwave it for 35 seconds until melted.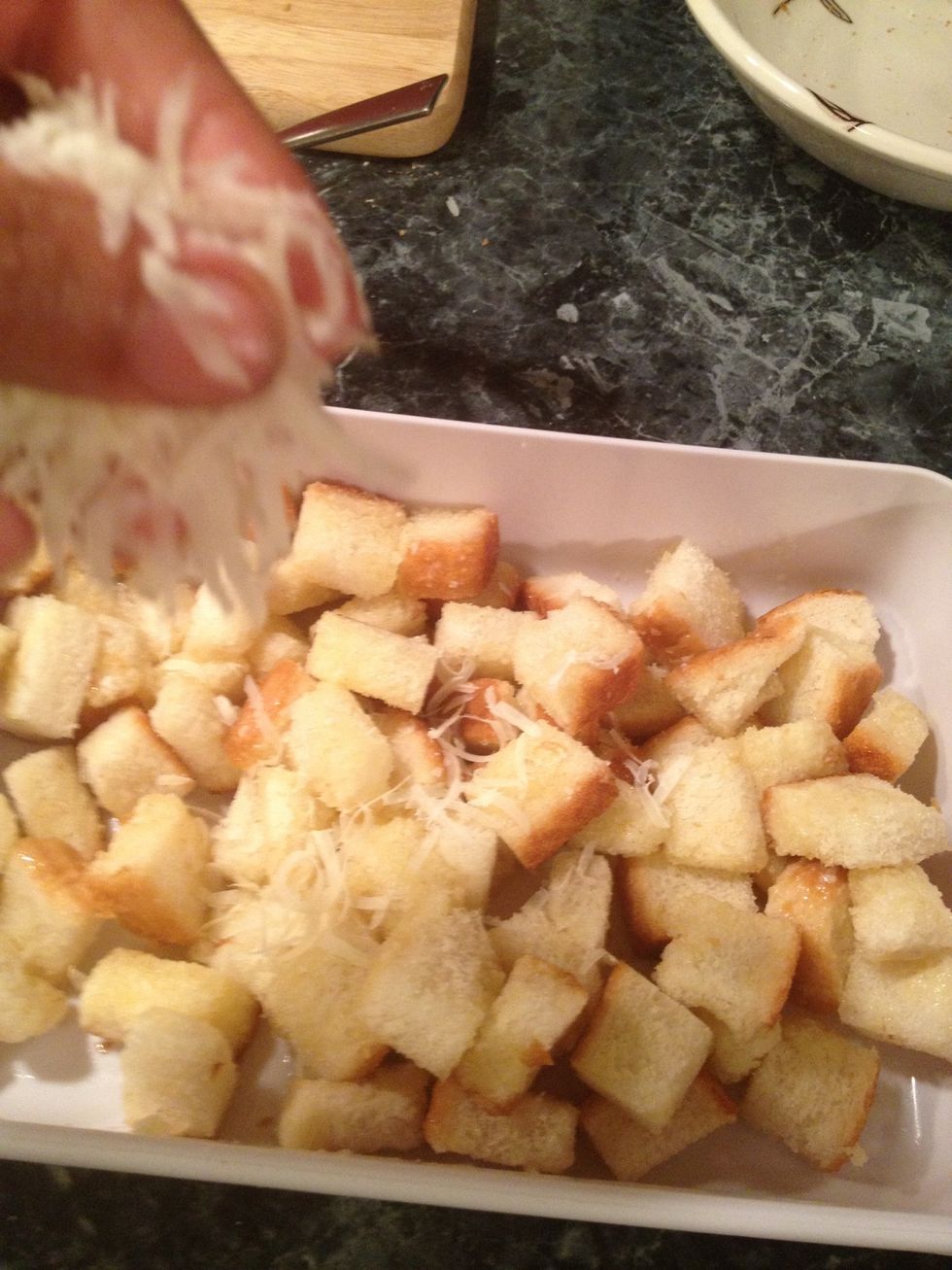 Add your cheese ,and toss gently.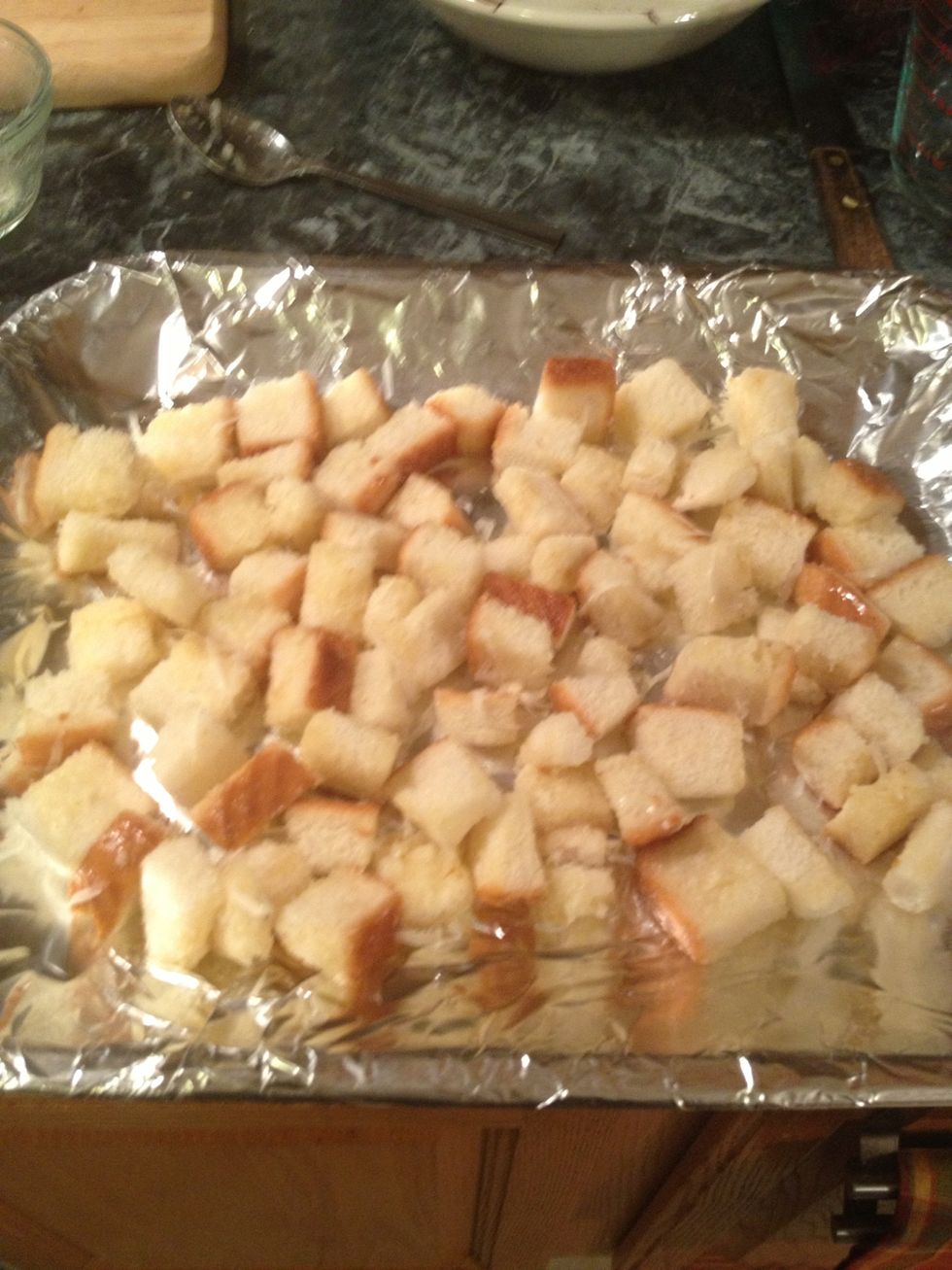 Spread the croutons on a baking sheet and bake in a 375 degree oven or toaster oven for 6-7 minutes, just until croutons are nice and brown.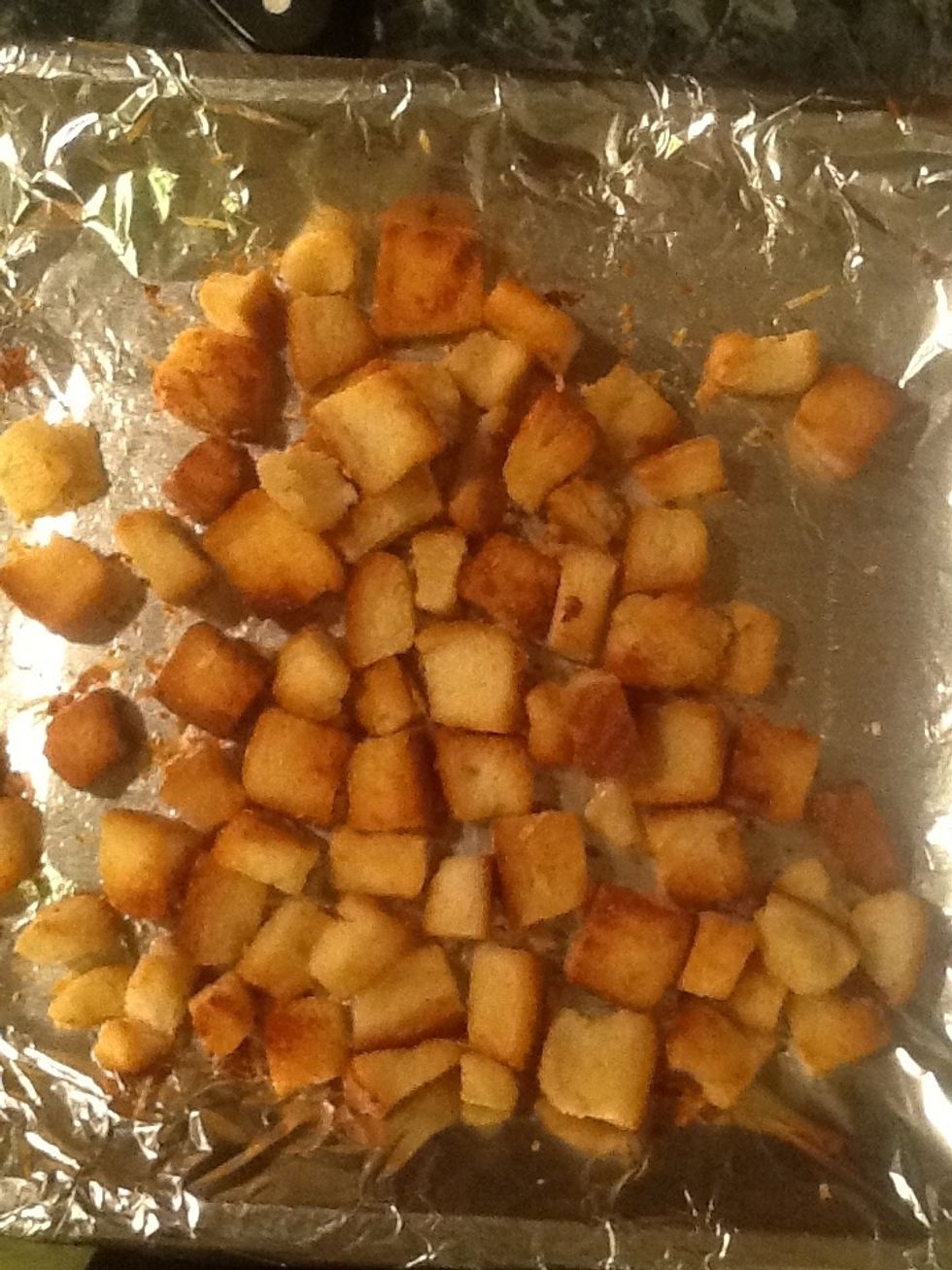 Like this. Don't sleep on these babies, if you do they will burn and taste yucky. Set aside and let cool.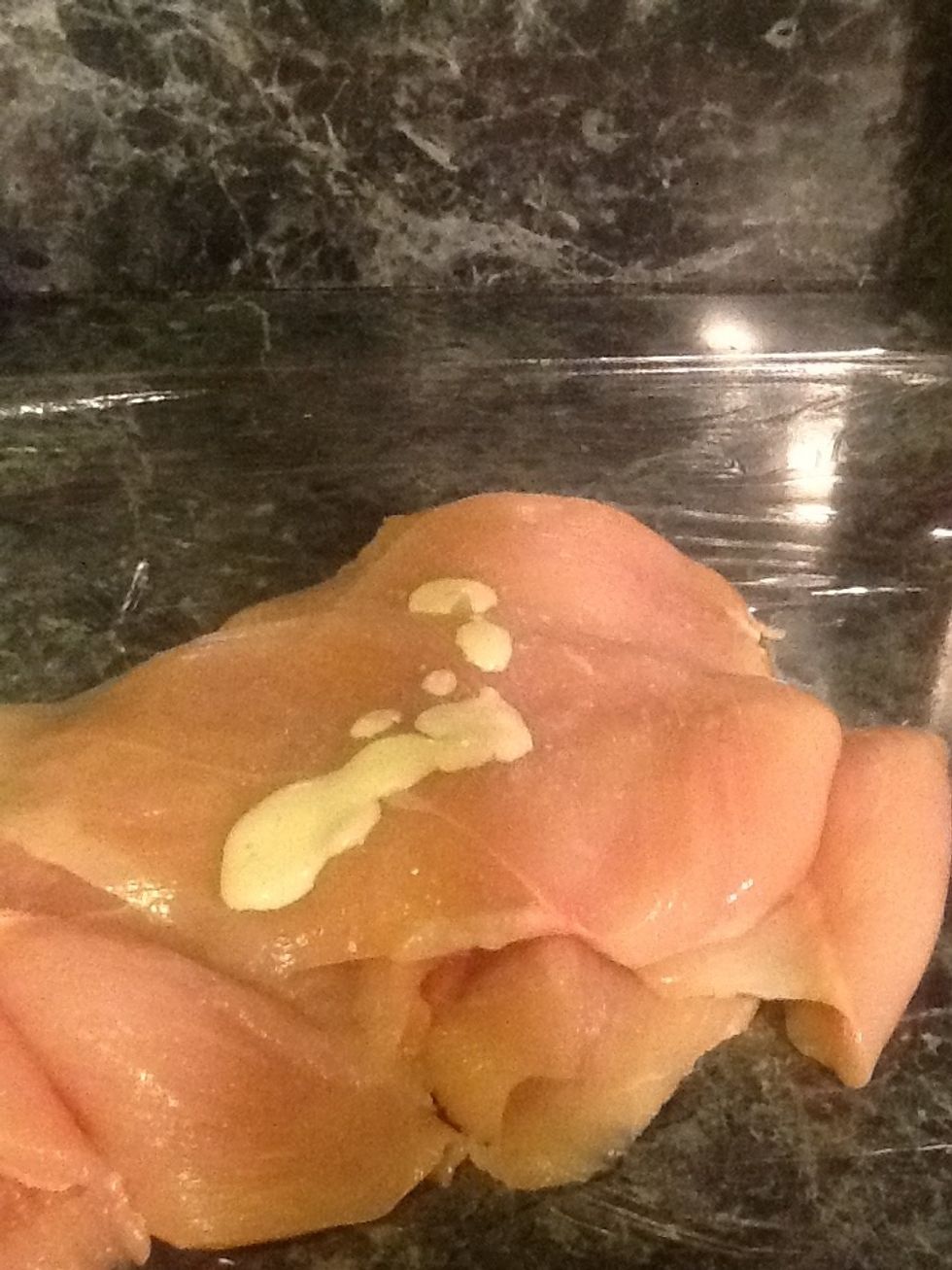 Take your chicken cutlet and season it with s/p and some Caesar dressing(trust me it will taste good) if you decide not to season it this way, you can season your chicken however you want,no biggy. :)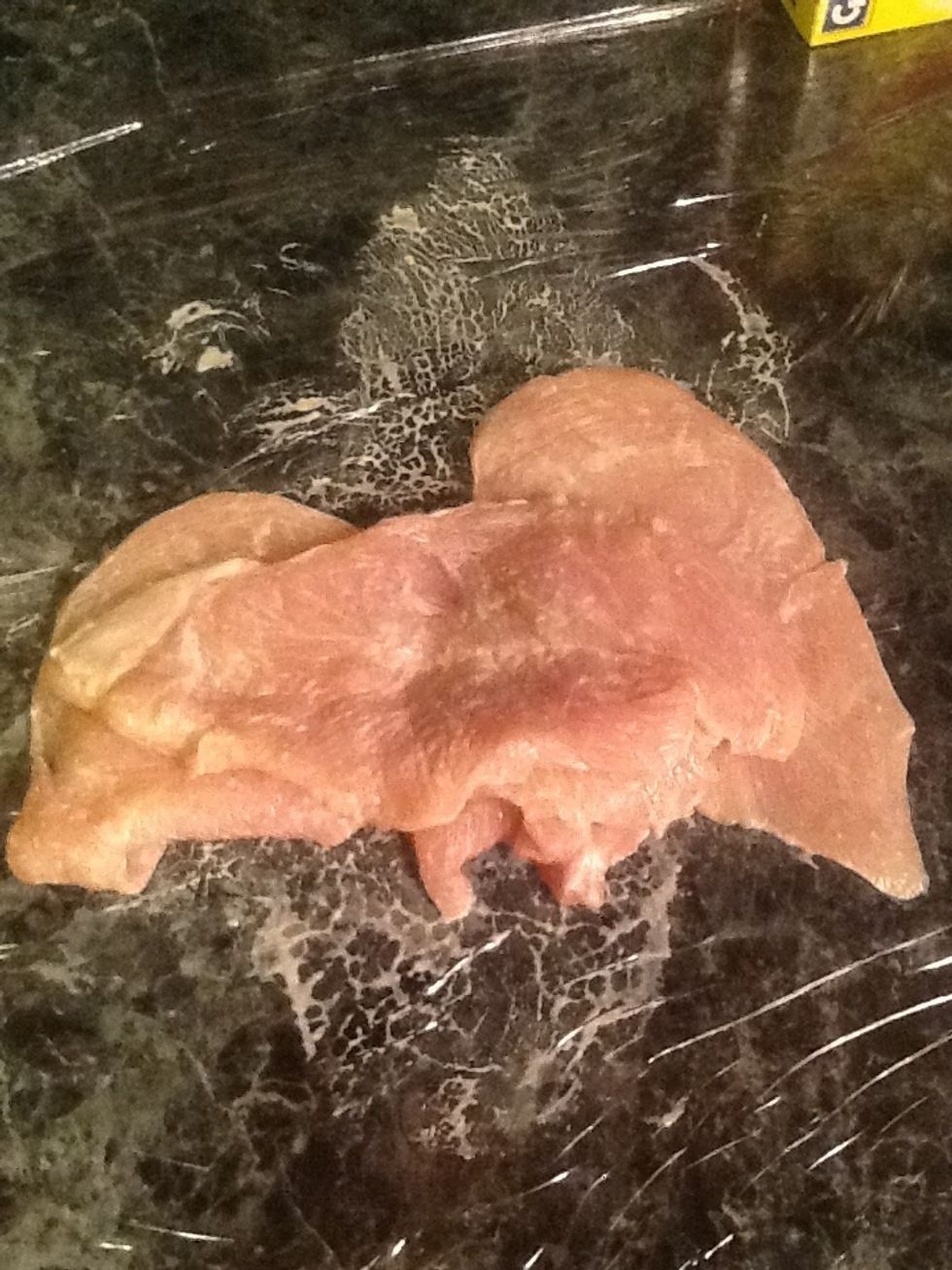 Smother the salad dressing all over. Let it marinate for half and hour. You can't wait? No problem go ahead and grill it, won't taste the same but it will still be palatable.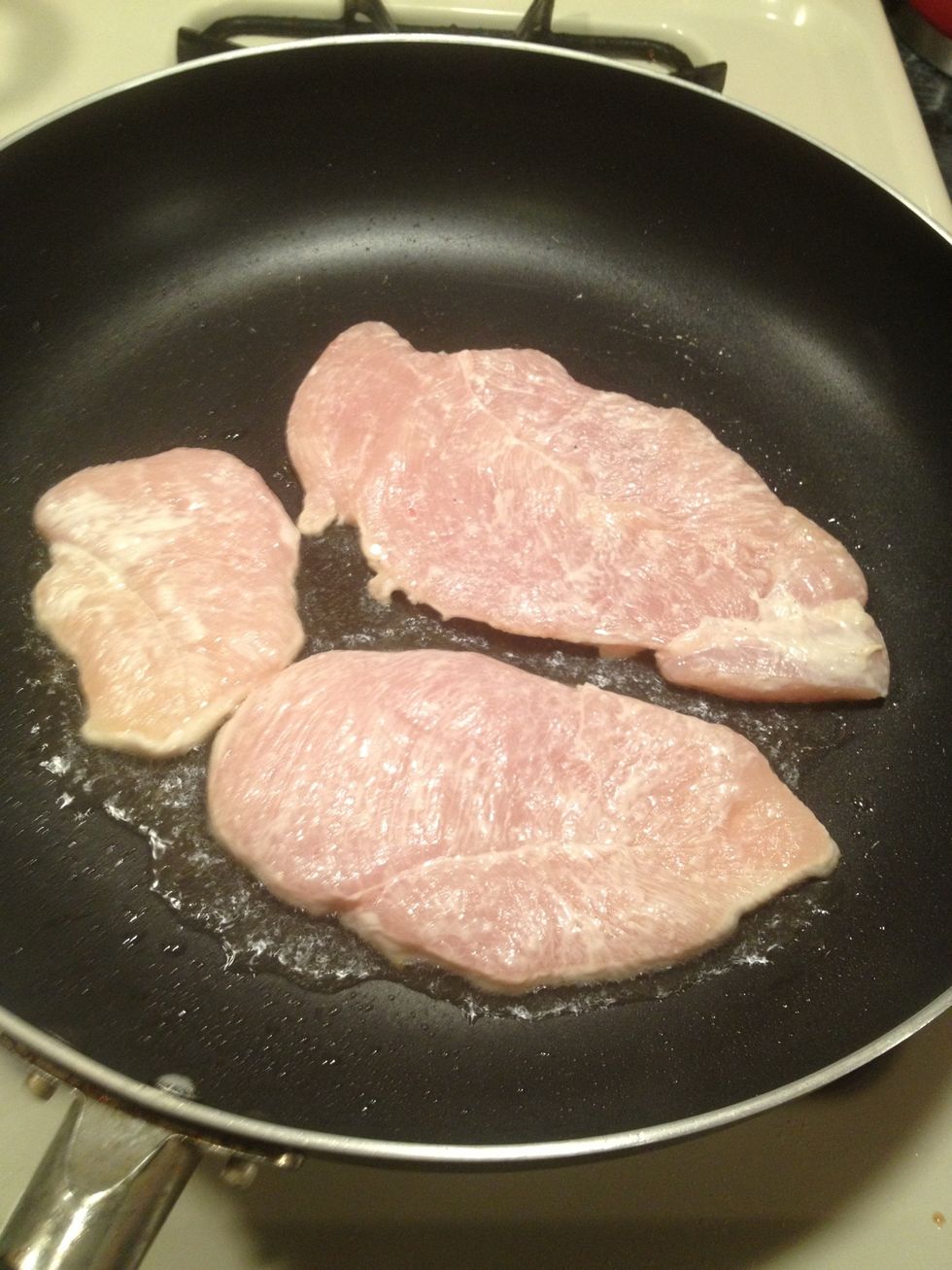 Add some butter and olive oil to a frying pan and fry the cutlets. You can grill the cutlets if you like.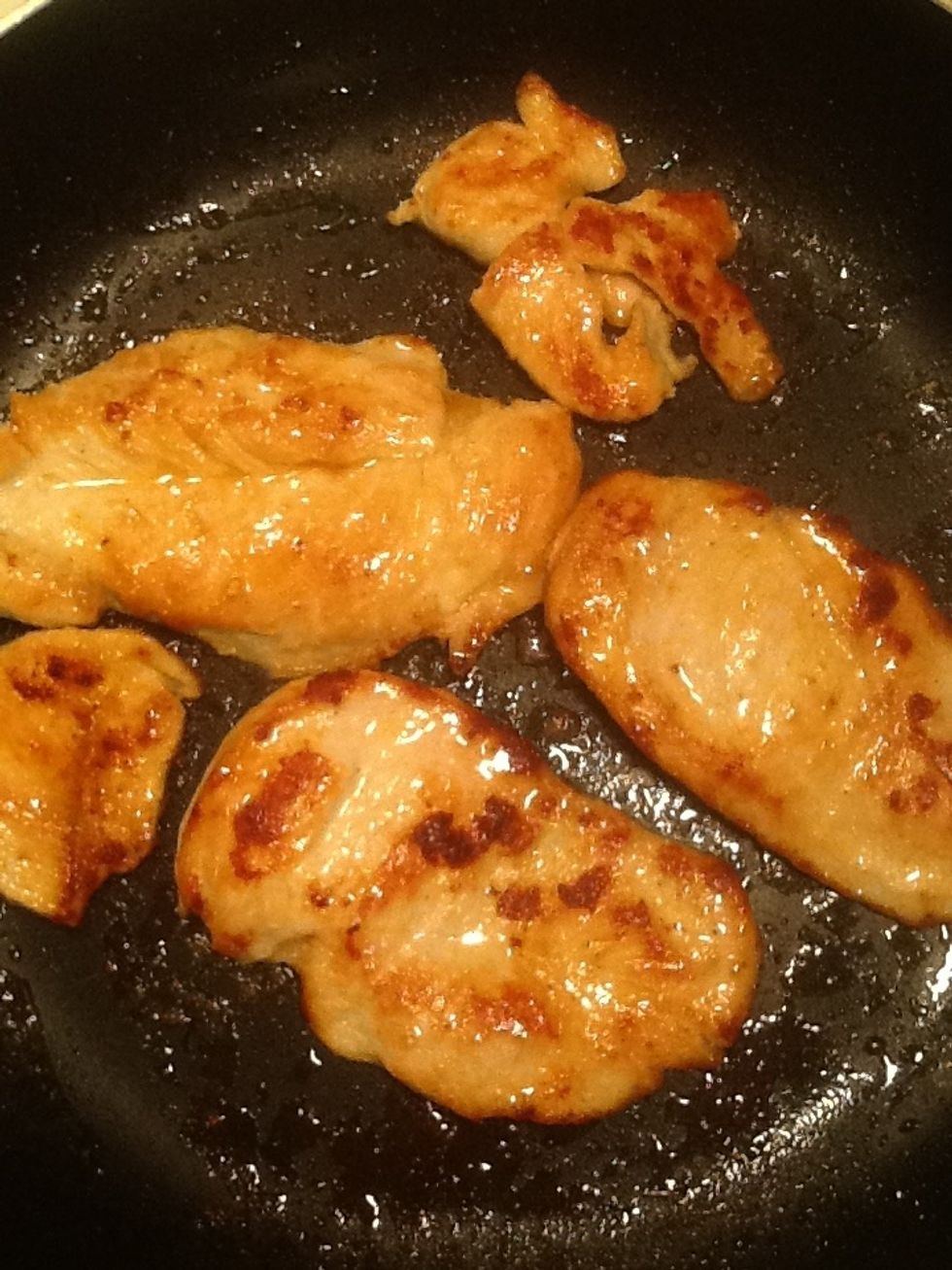 Ahh nice and brown. Now lets arrange our salad.
Here it is . All I did was toss the romaine lettuce with some Caesar dressing ,added some croutons, sliced my chicken,placed it nicely on top and I called it a day. (and yes I see the tomatoes) :)
Chicken cutlets
Romaine lettuce cut into bite size pieces
4.0 Slices of bread
4.0 Cloves of garlic,crushed
4.0Tbsp Salted butter+ some more for frying
3.0Tbsp Parmesan cheese
Homemade Caesar dressing
Olive oil
Tomatoes (optional)