Preheat oven to 400 degrees F.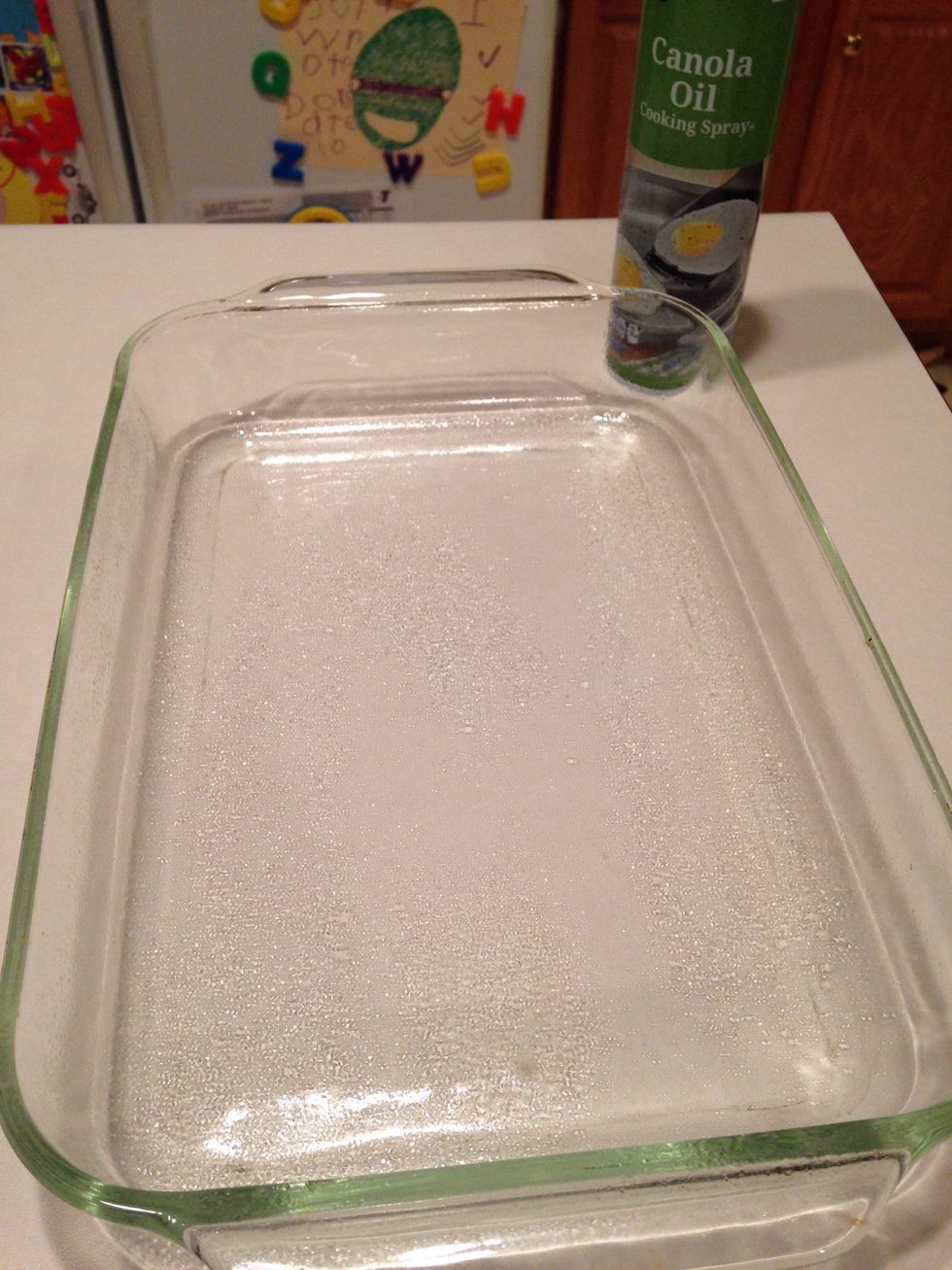 Spray baking pan with nonstick cooking spray.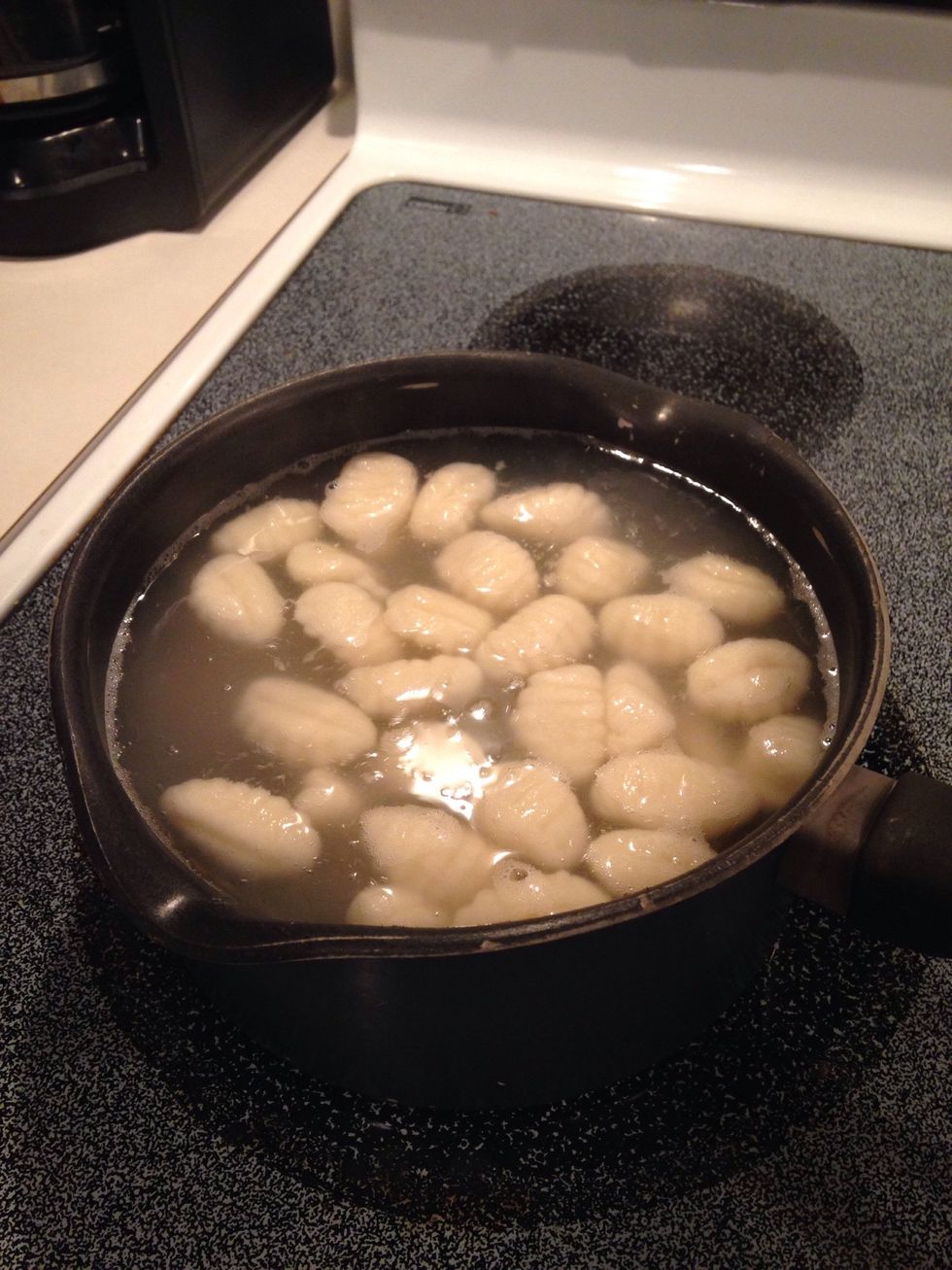 Boil gnocchi until it floats, then drain water.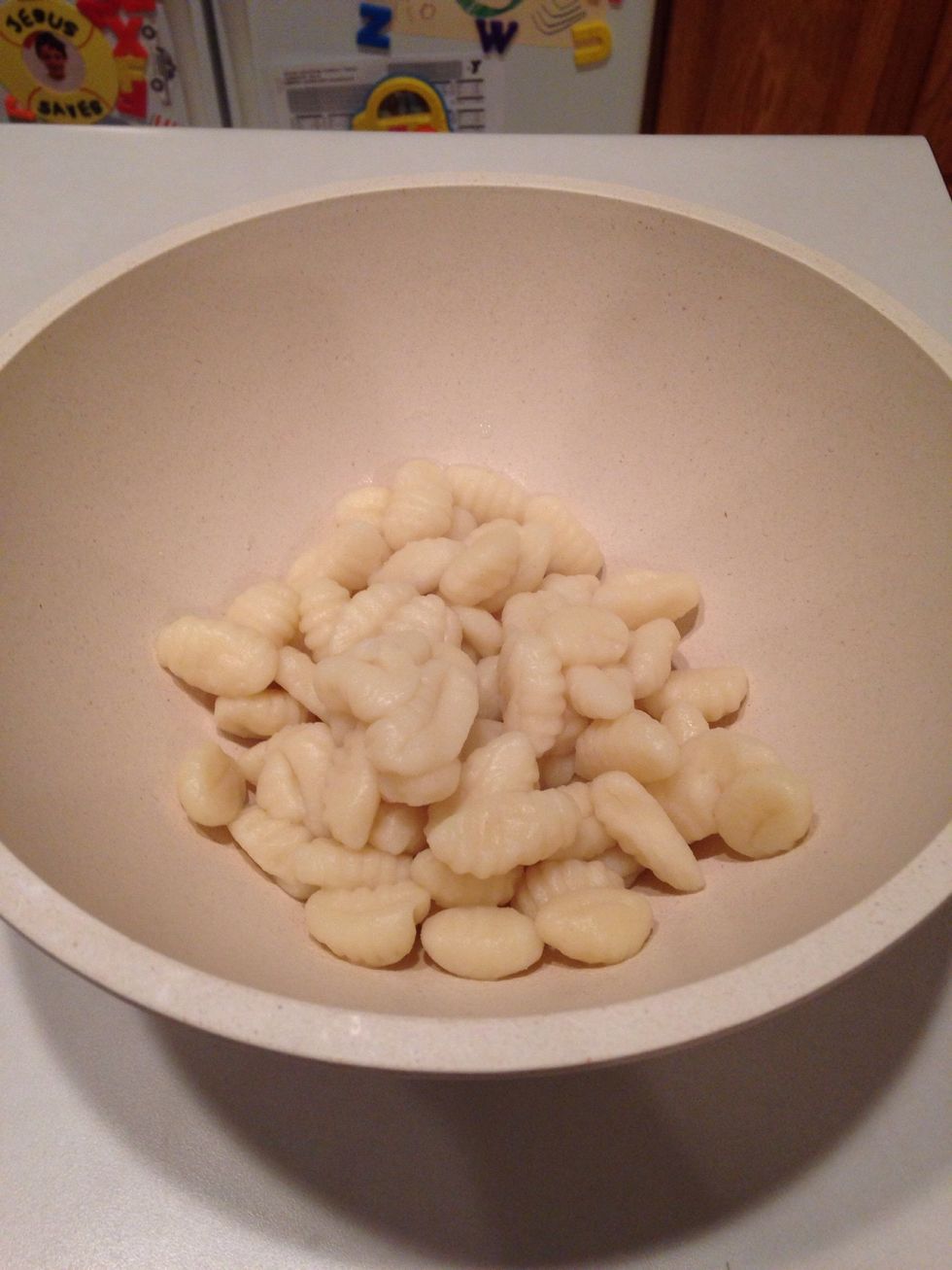 Add gnocchi to mixing bowl.
Add bacon, crumbled.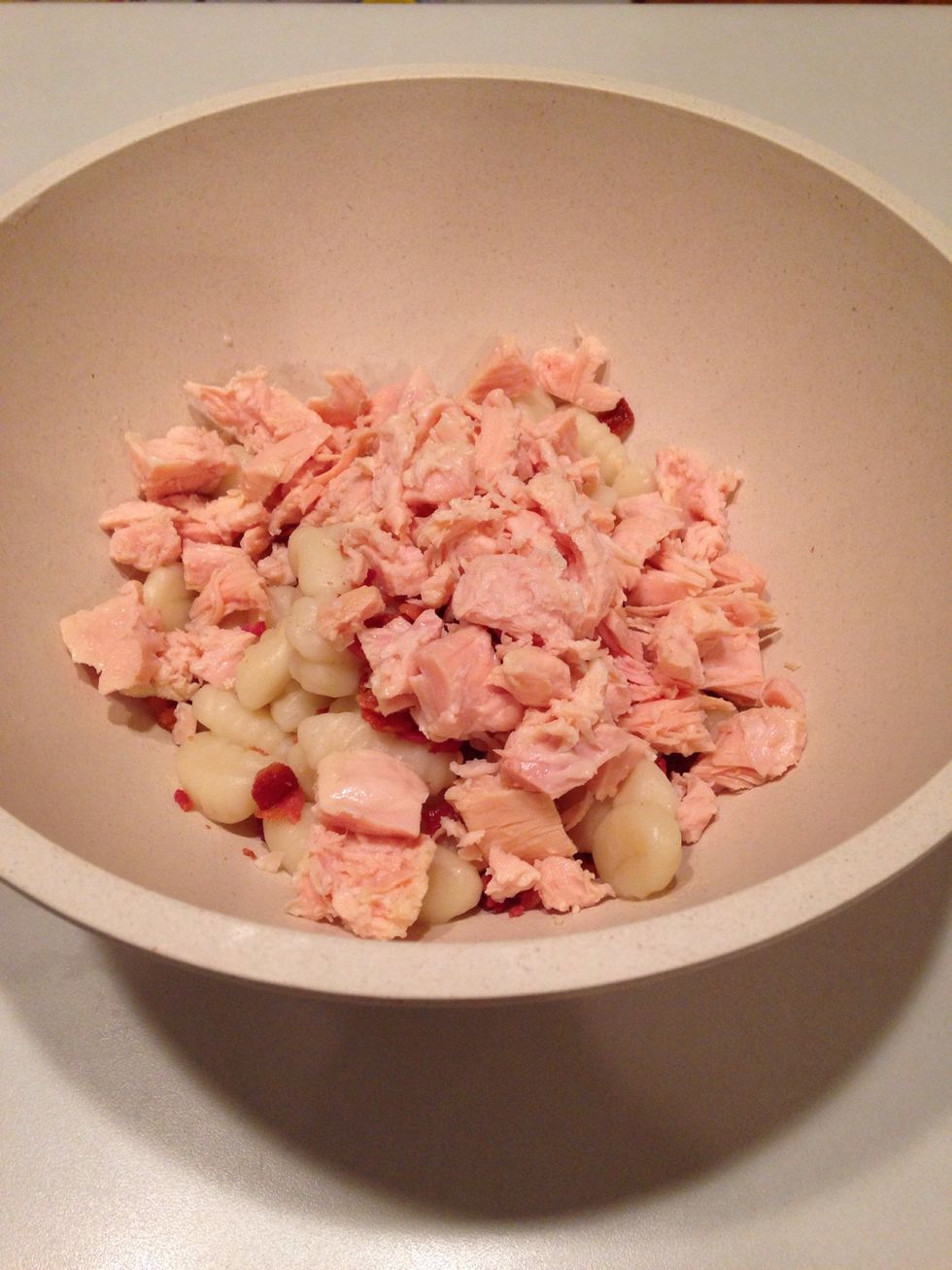 Add chicken.
Add broccoli. That's right... Frozen, not thawed.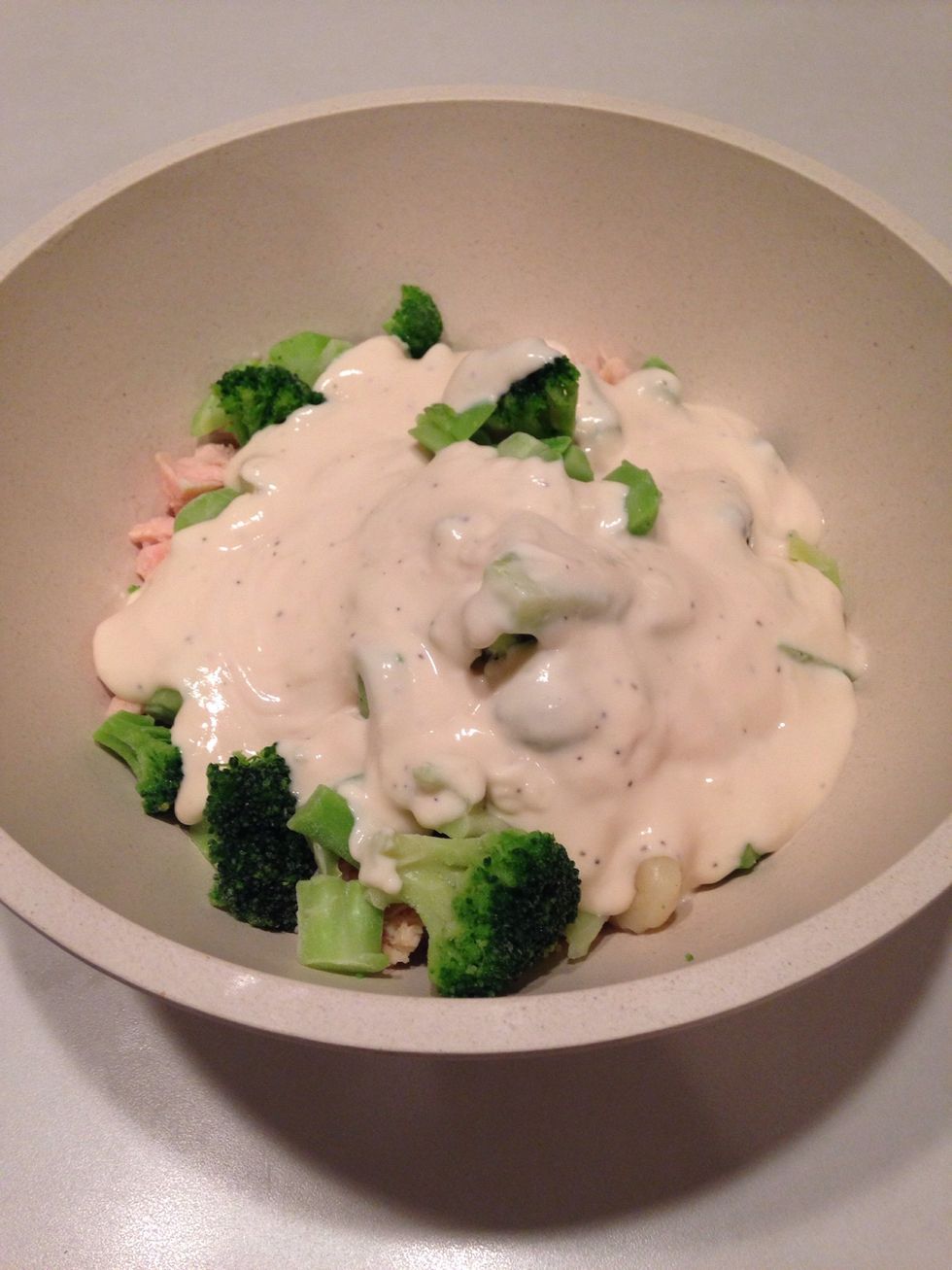 Add Alfredo sauce.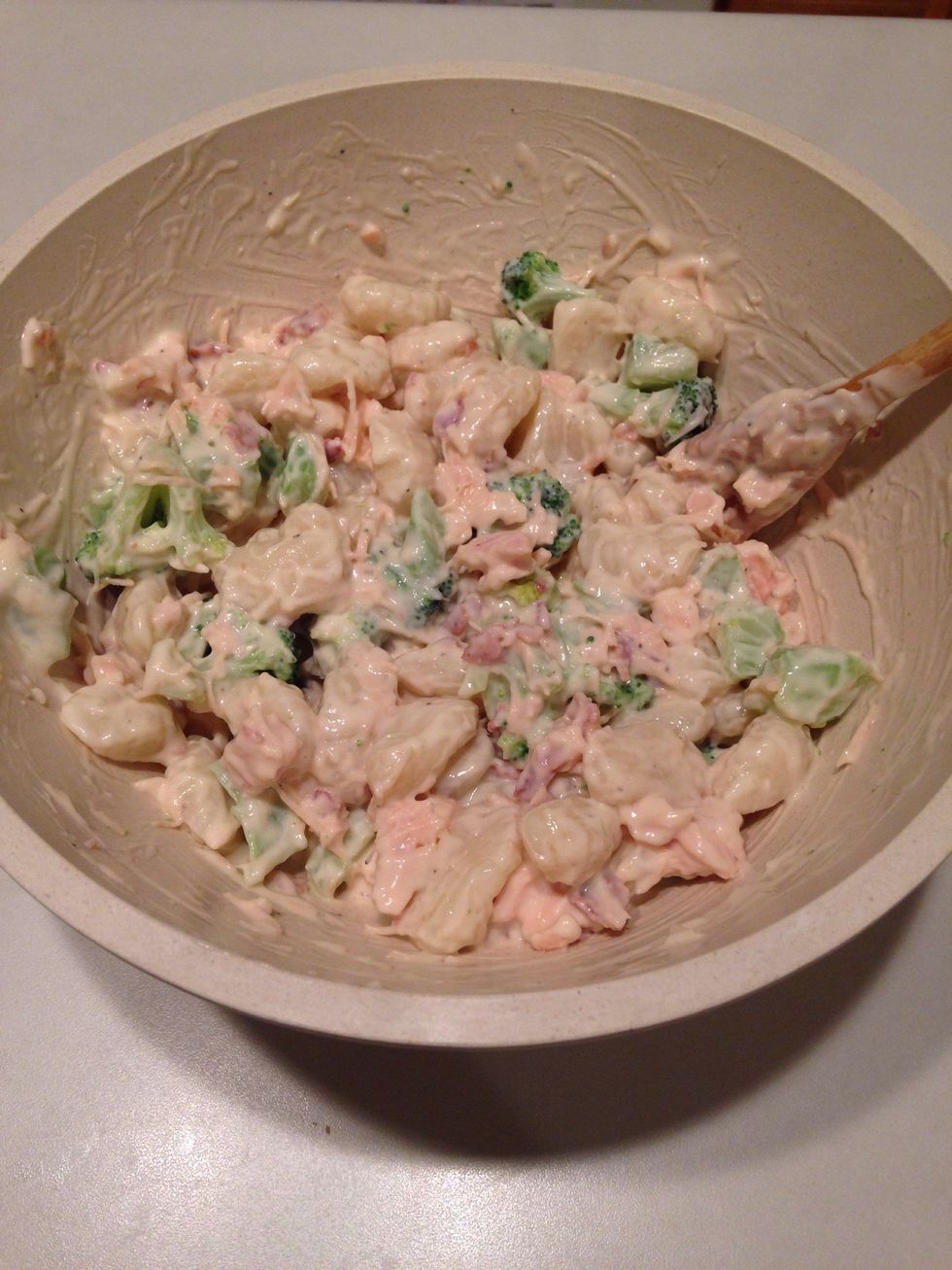 Stir well.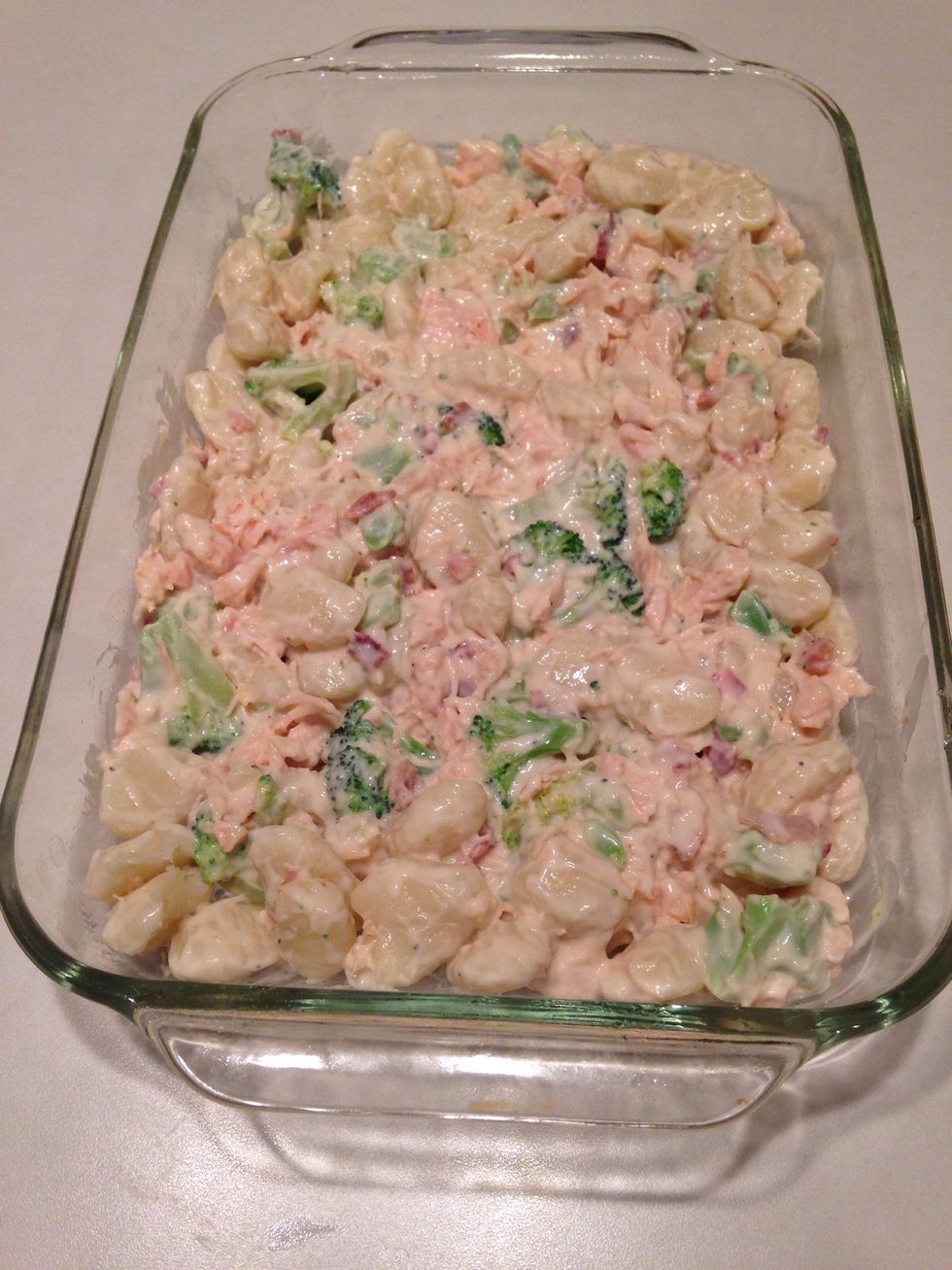 Scoop mixture into baking pan.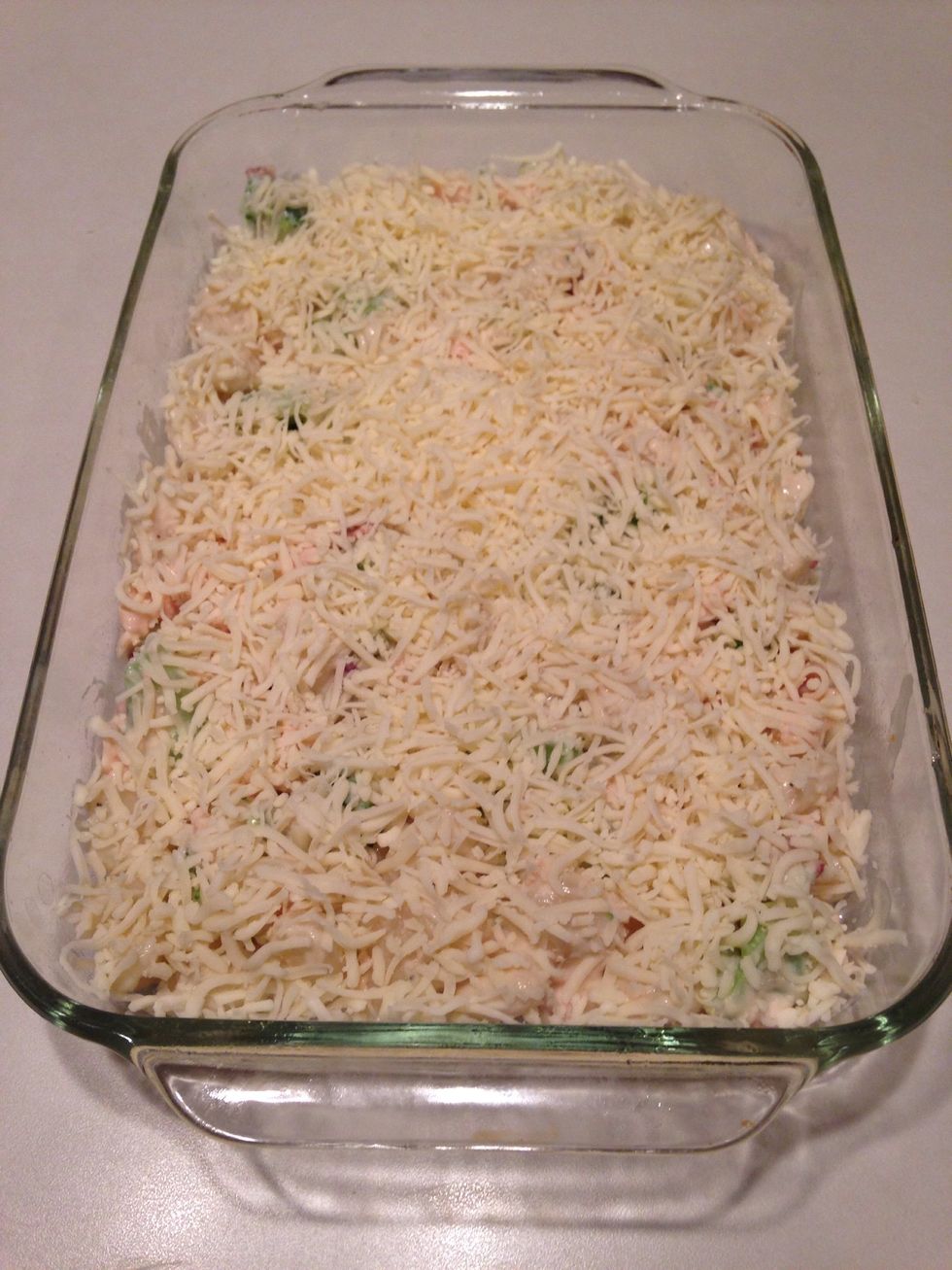 Cover with mozzarella cheese.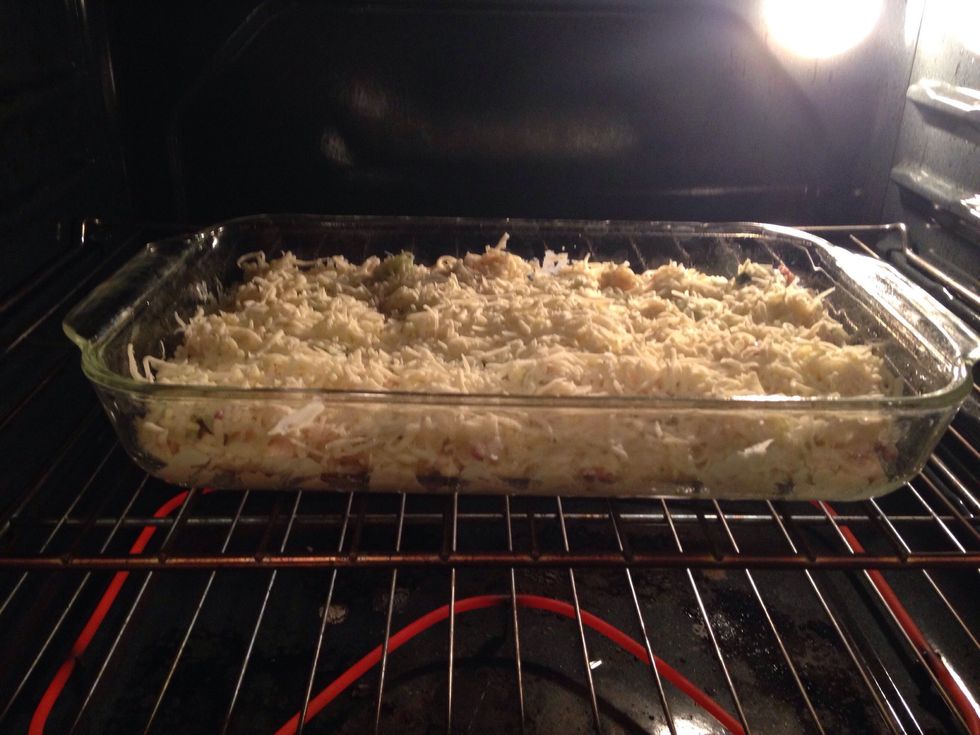 Place in oven and bake for 20-22 minutes.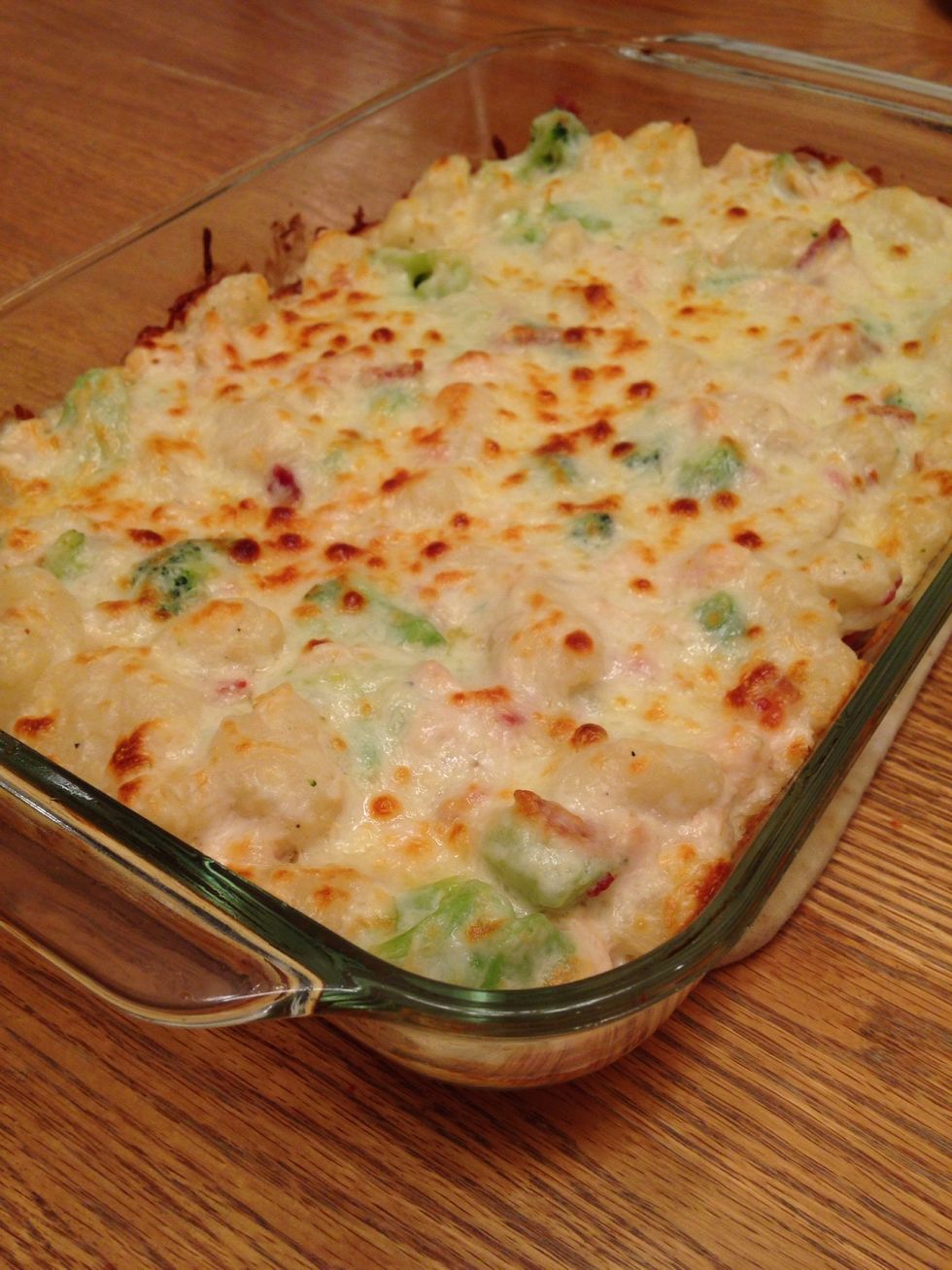 Change oven temperature to broil and remove when cheese starts to brown like this. Watch carefully because it will brown quickly!
Serve and enjoy!
This recipe was originally posted online by a gal named Ingrid. I'm reposting so I can make this again!
1.0 Package gnocchi
2.0c Frozen broccoli
2.0c Cubed cooked chicken
4.0 Slices cooked bacon
1.0 15 oz jar Alfredo sauce
1/2c Shredded mozzarella cheese