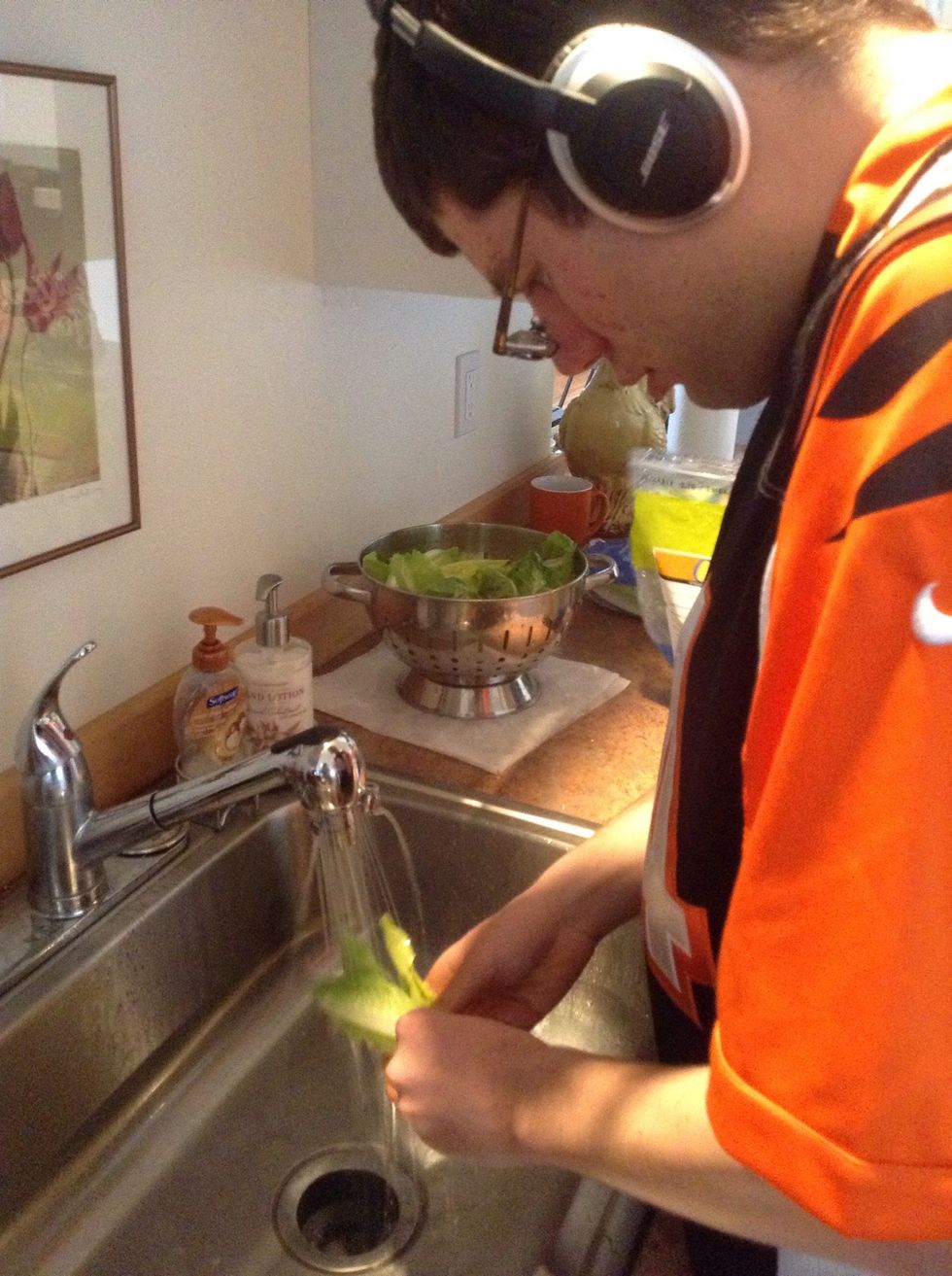 Wash Romaine lettuce leaves in sink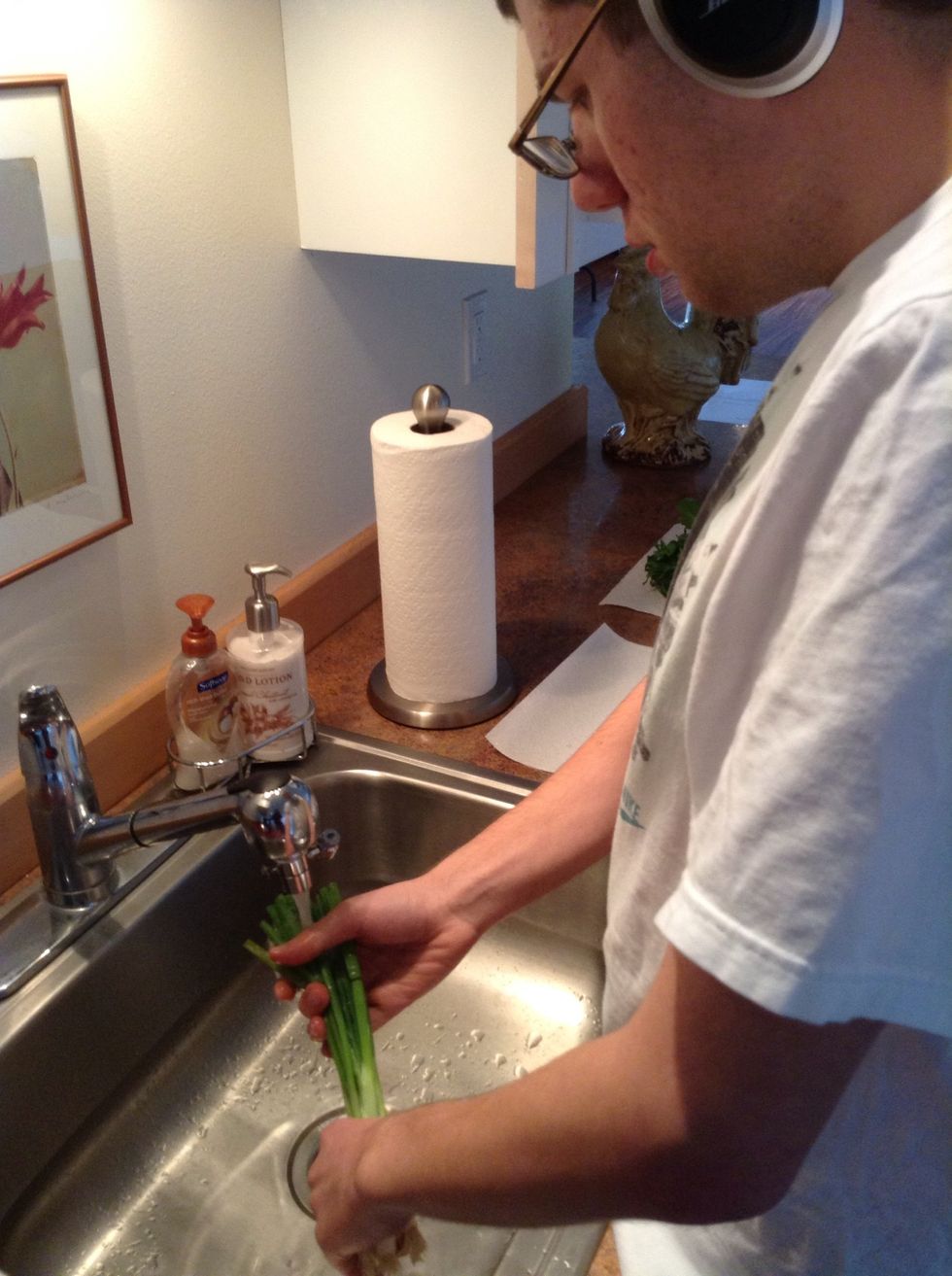 Wash green onions in sink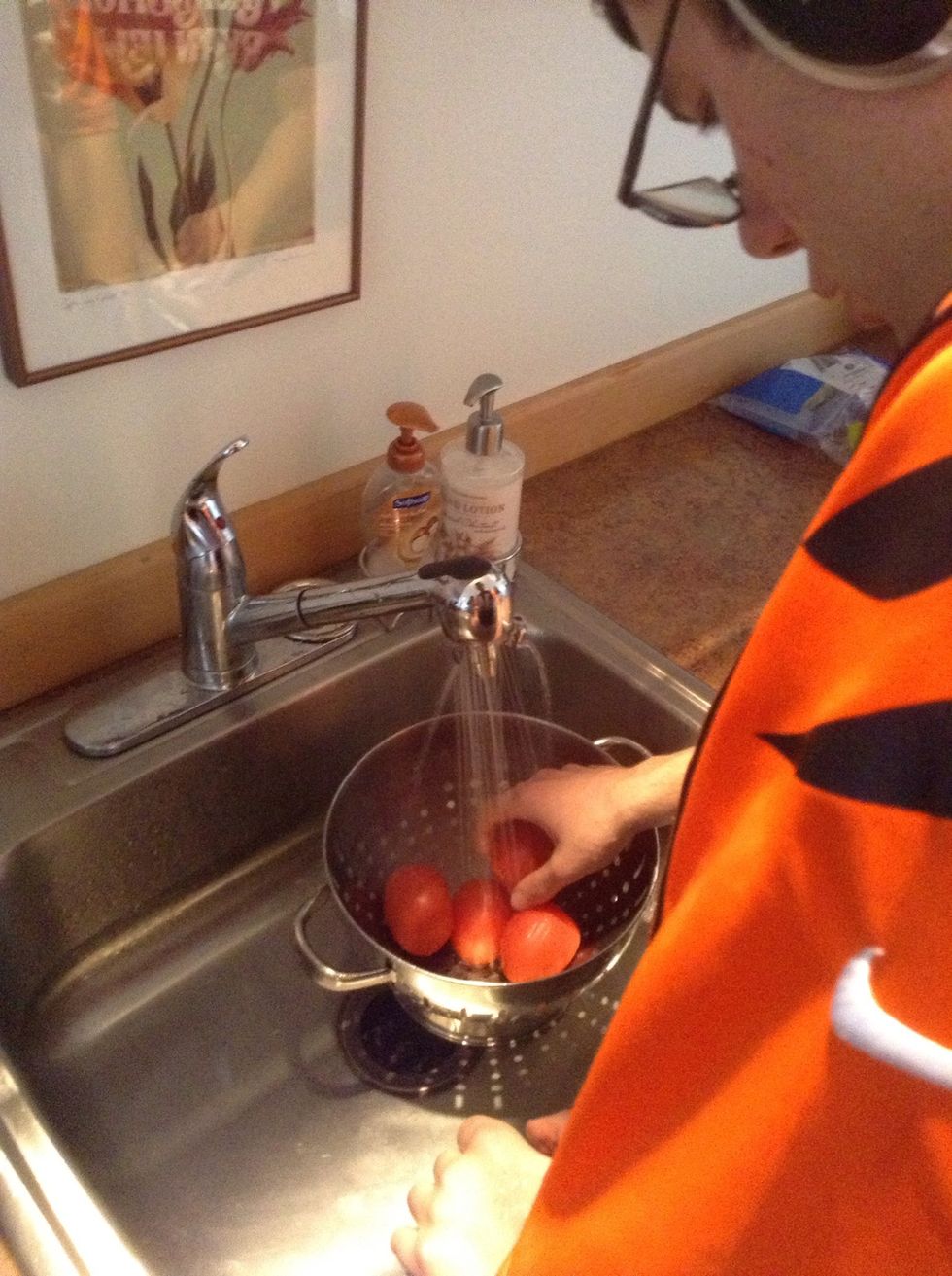 Wash roma tomatoes in sink
Place skillet on burner
Turn burner on to 6 (medium heat)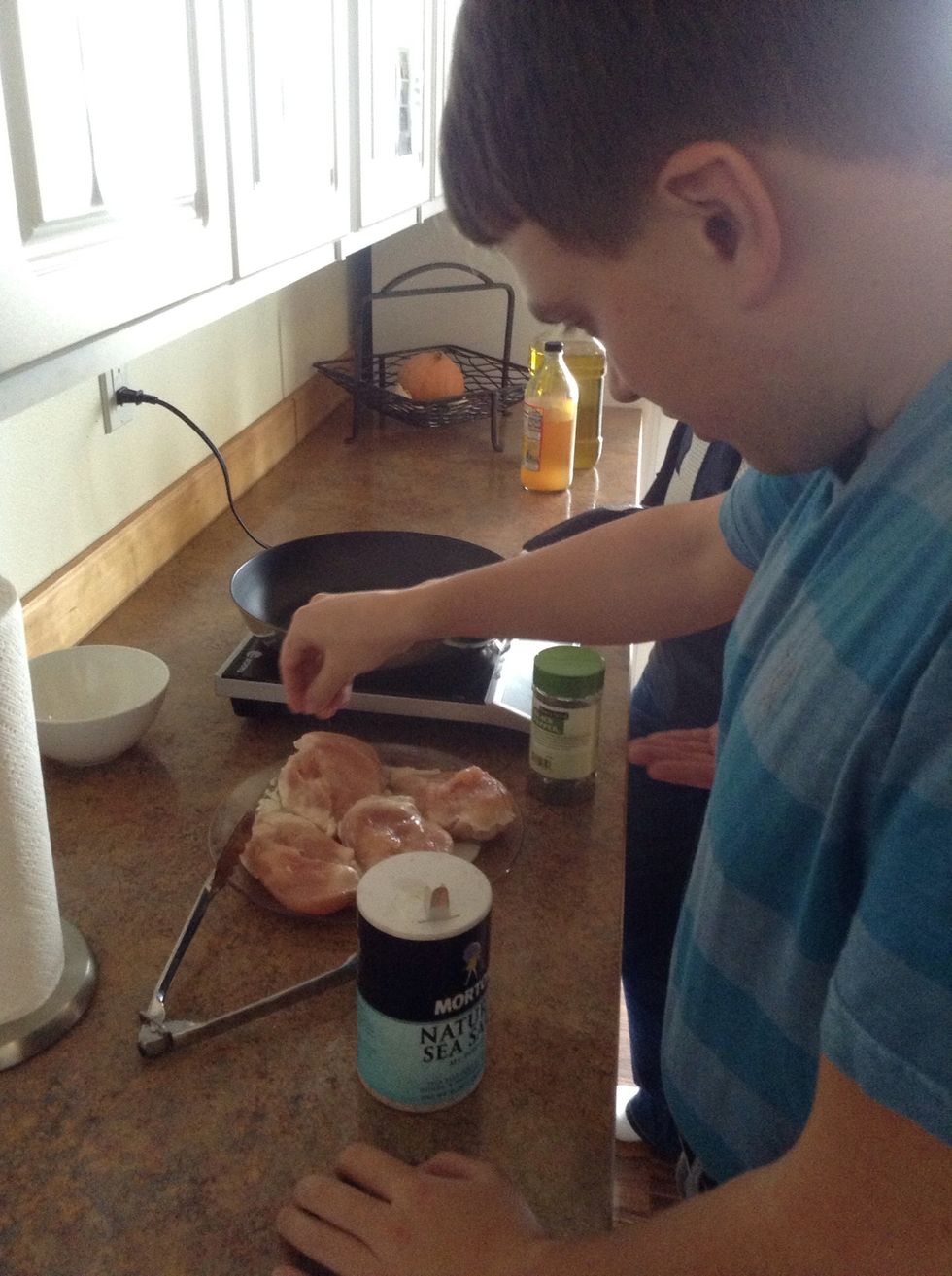 Season one side of the chicken with salt and pepper.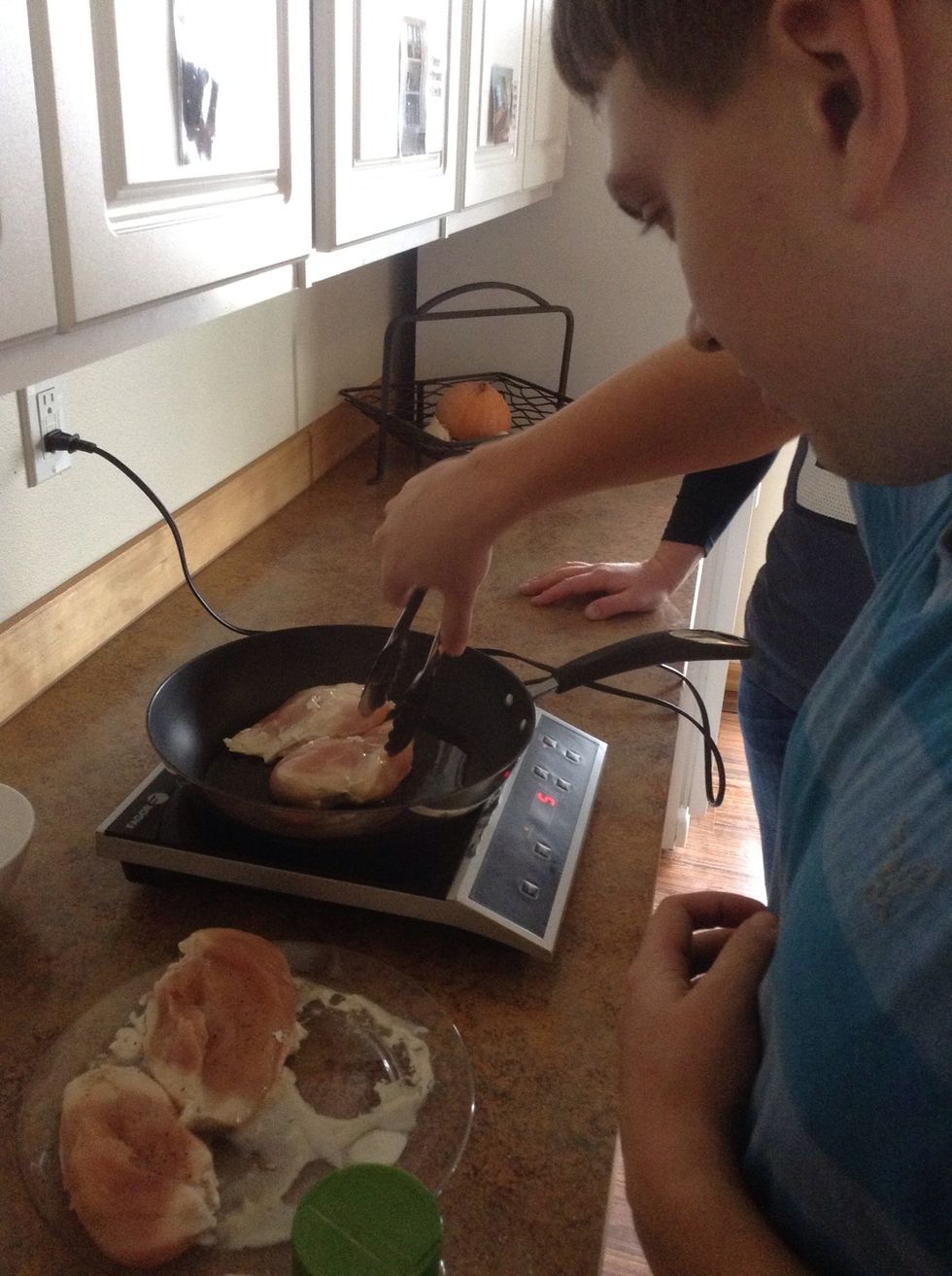 Add chicken to skillet season side down.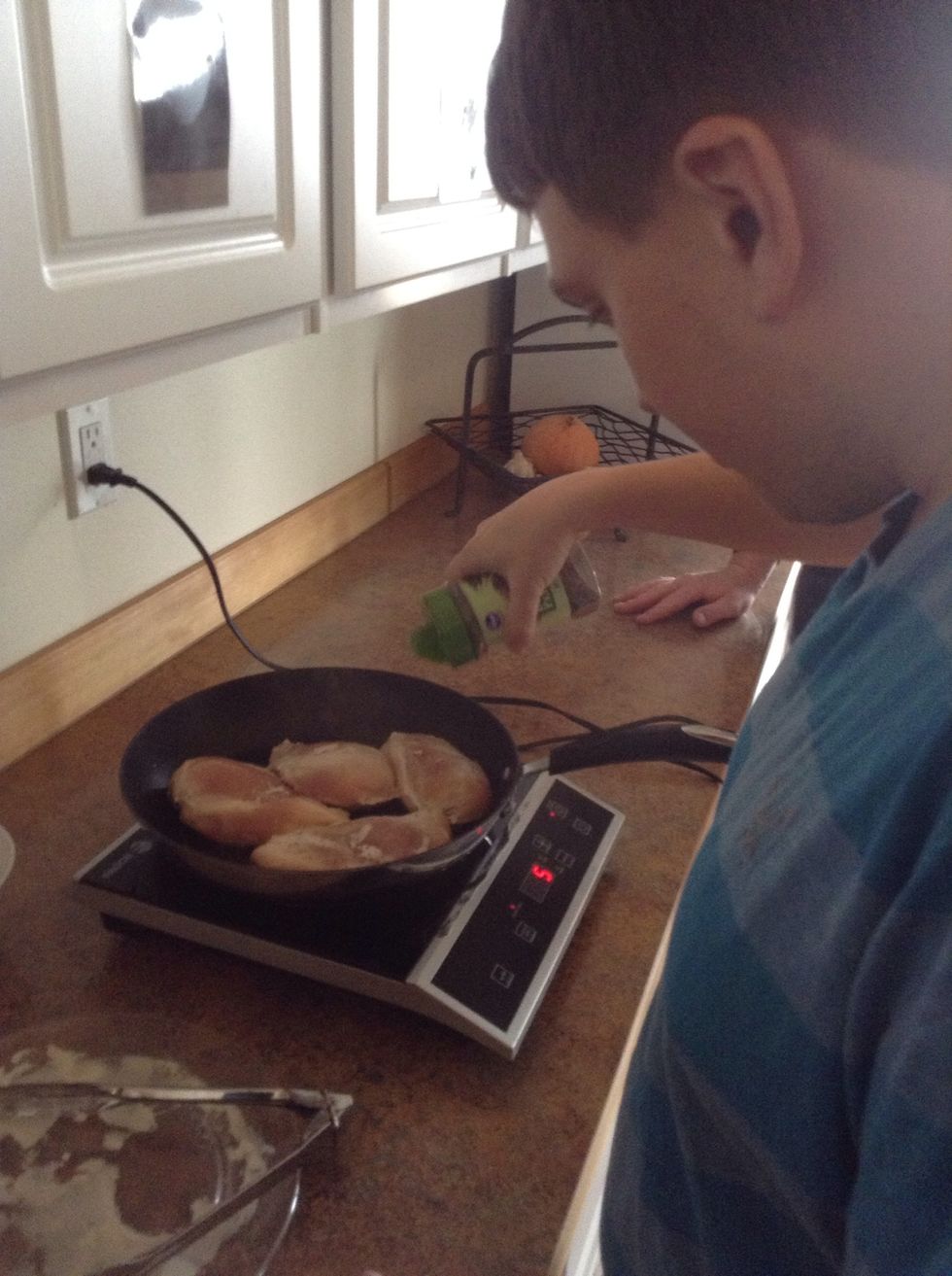 After placing all chicken in skillet season the chicken (the side facing up should be the unseasoned side)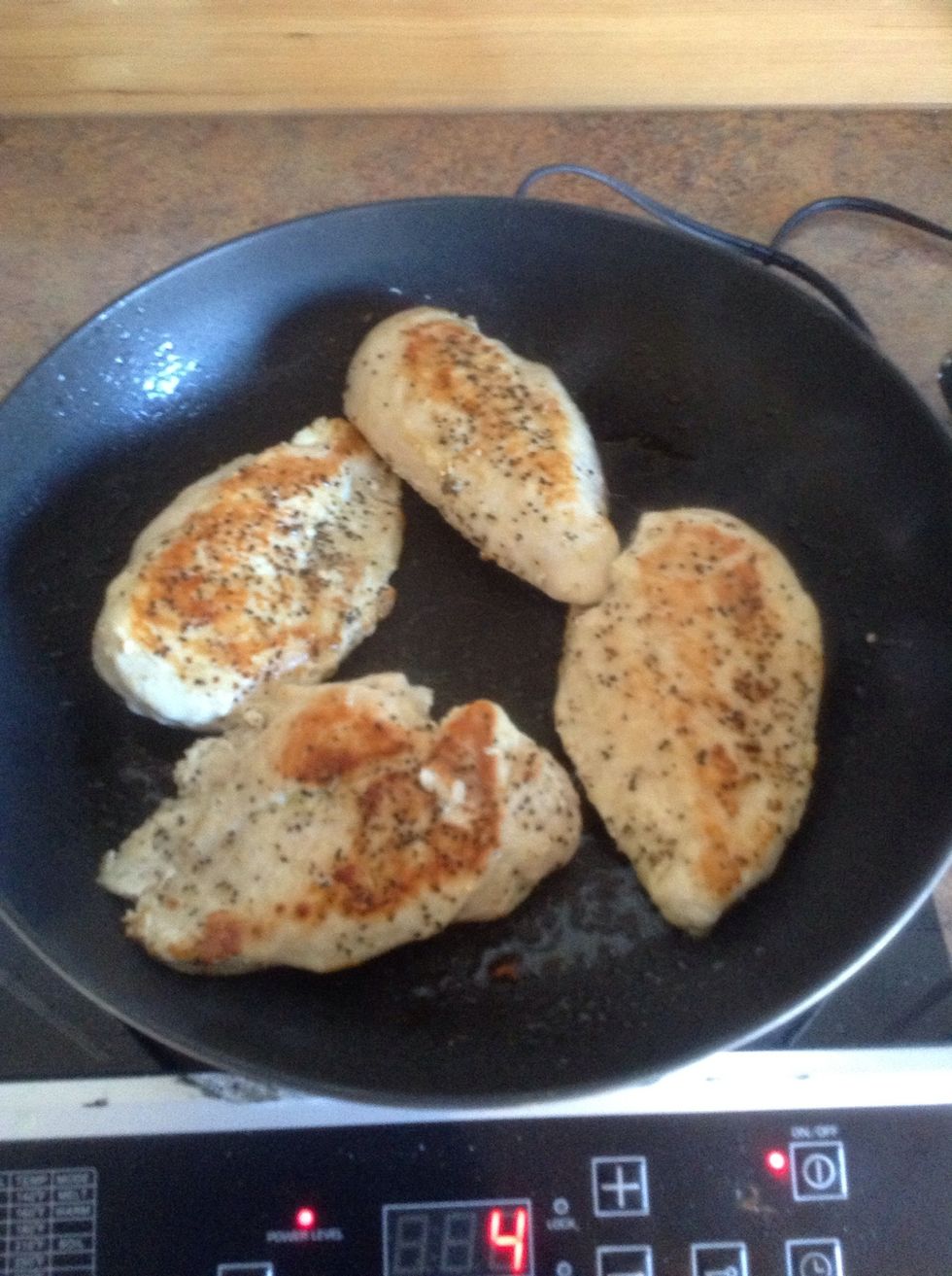 Cook chicken on each side until it is no longer pink in the center.
Once chicken is done use a fork and knife to cut the chicken into bit sized pieces.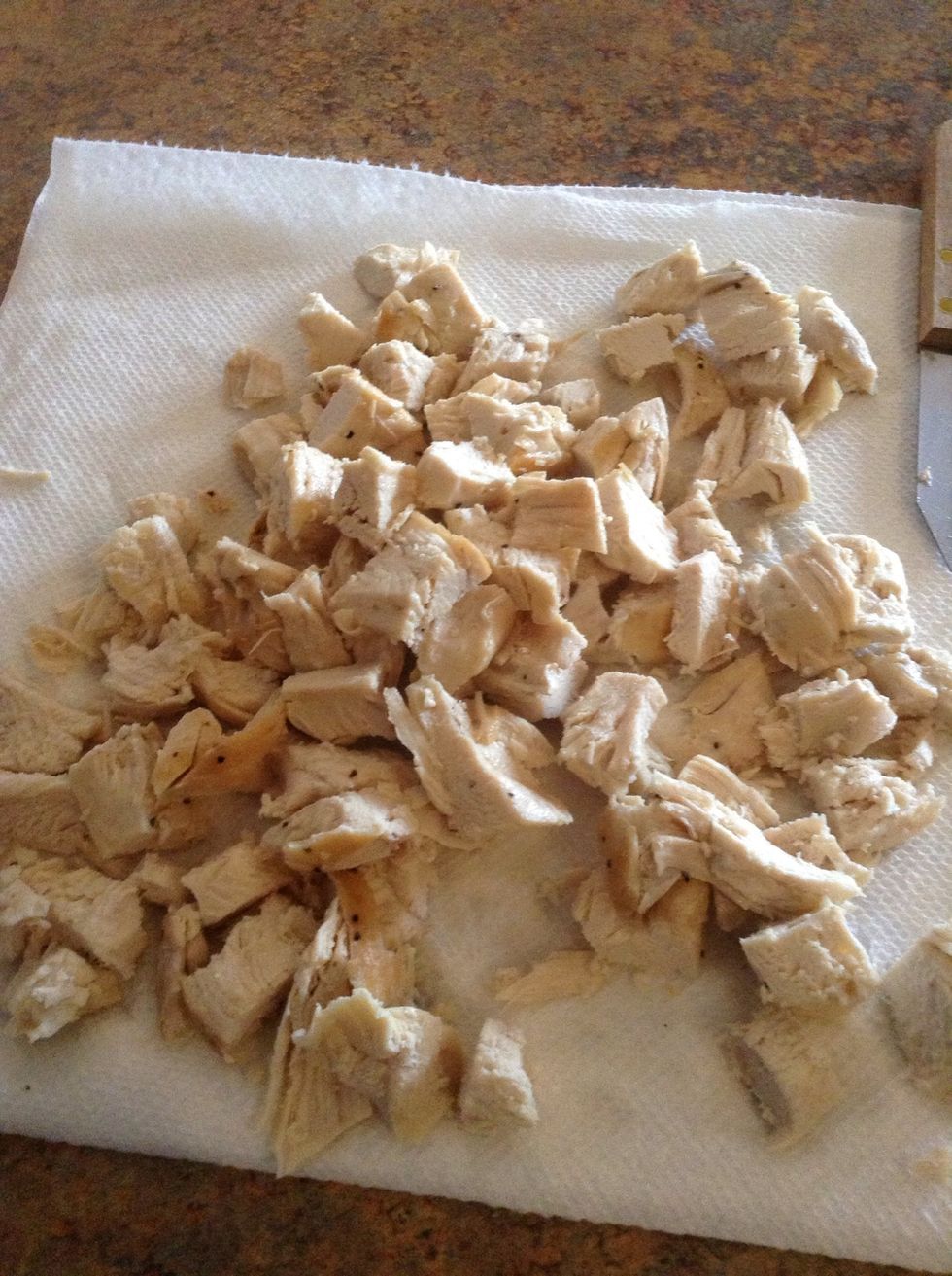 Set chopped chicken in fridge to cool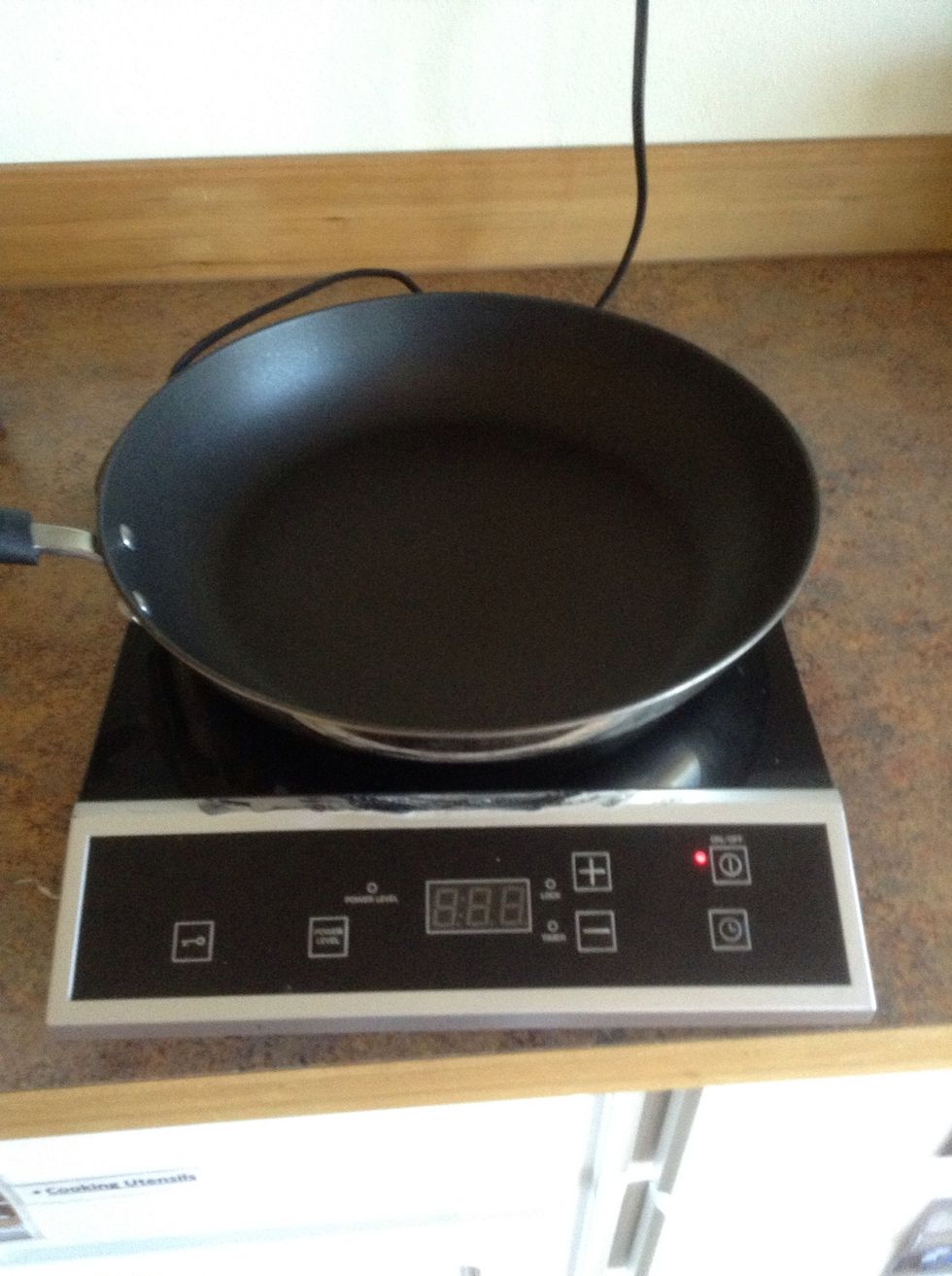 Place skillet on burner.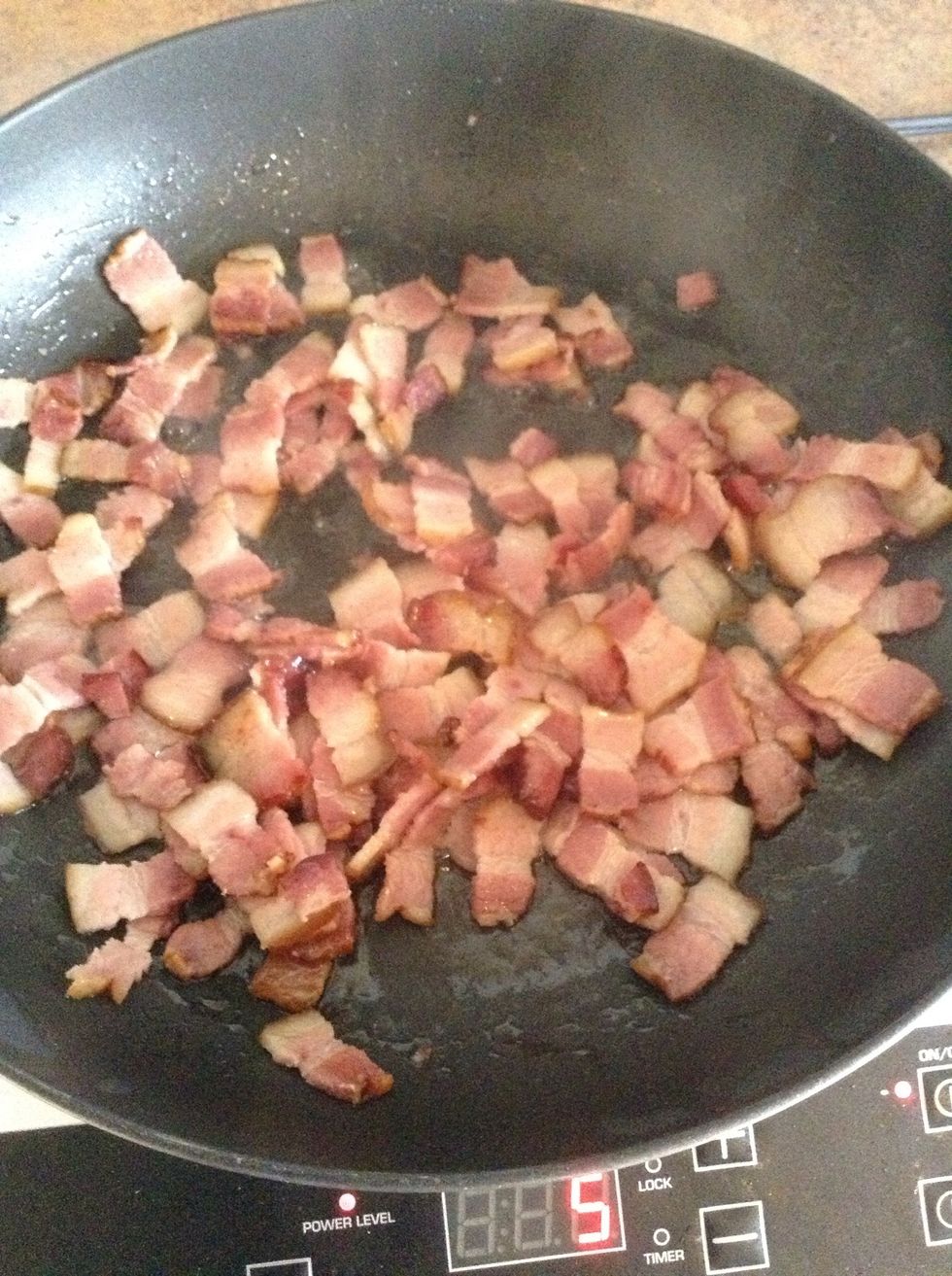 Using scissors cut bacon over skillet into small pieces. Cook bacon until bacon is slightly crisp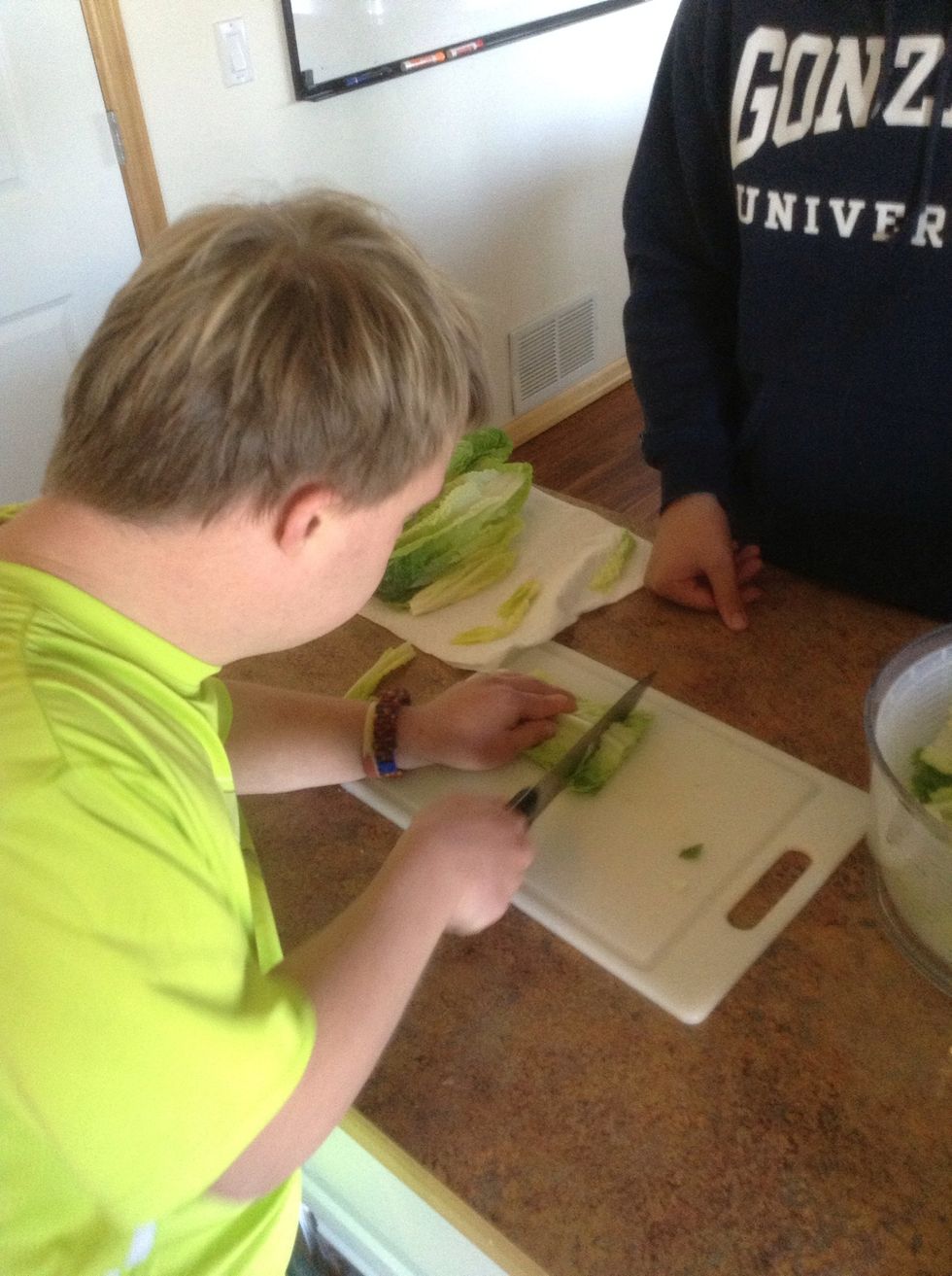 Cut romaine lettuce leaves into bit sized pieces using cutting board and knife.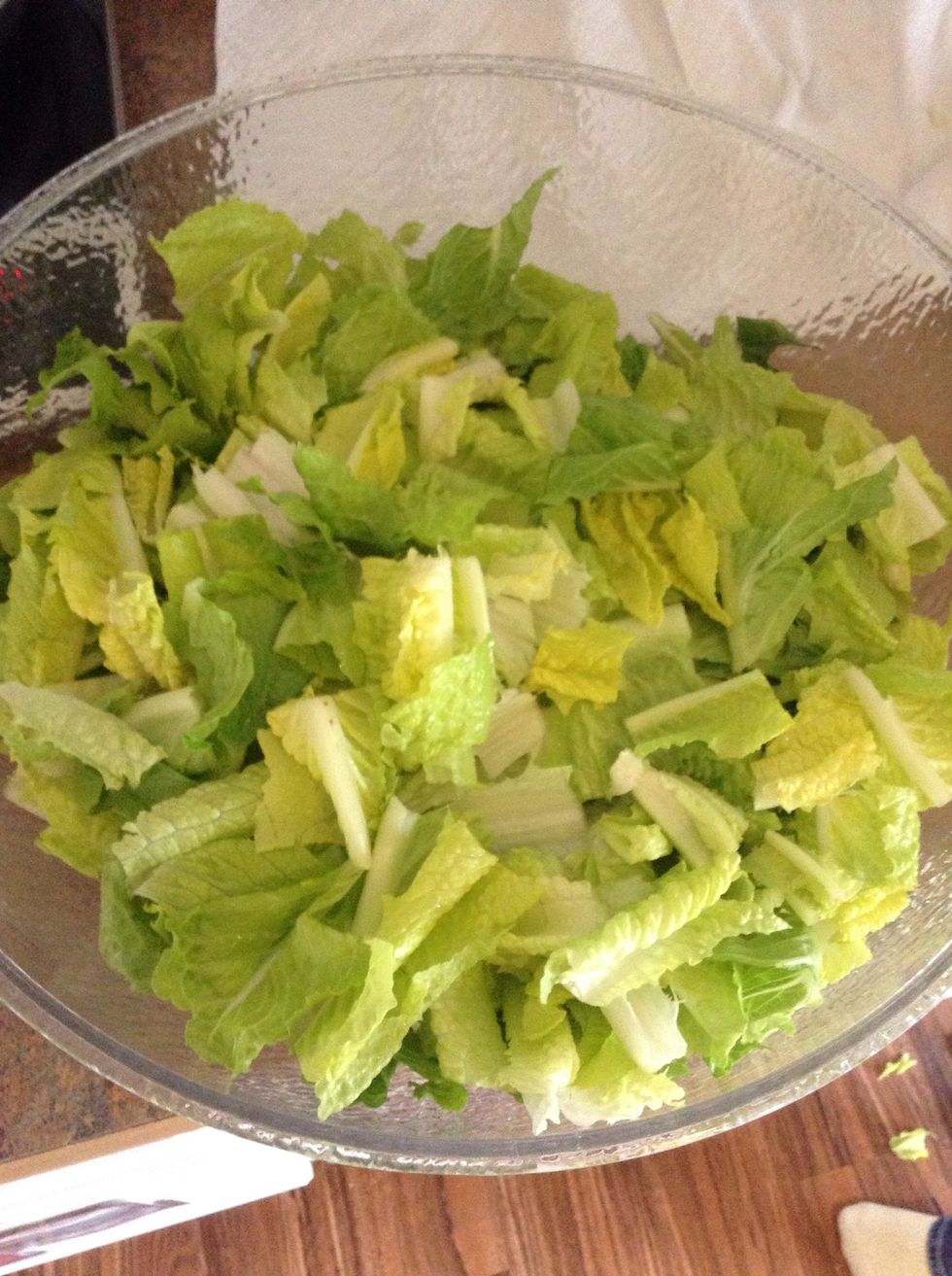 Add chopped lettuce to bowl.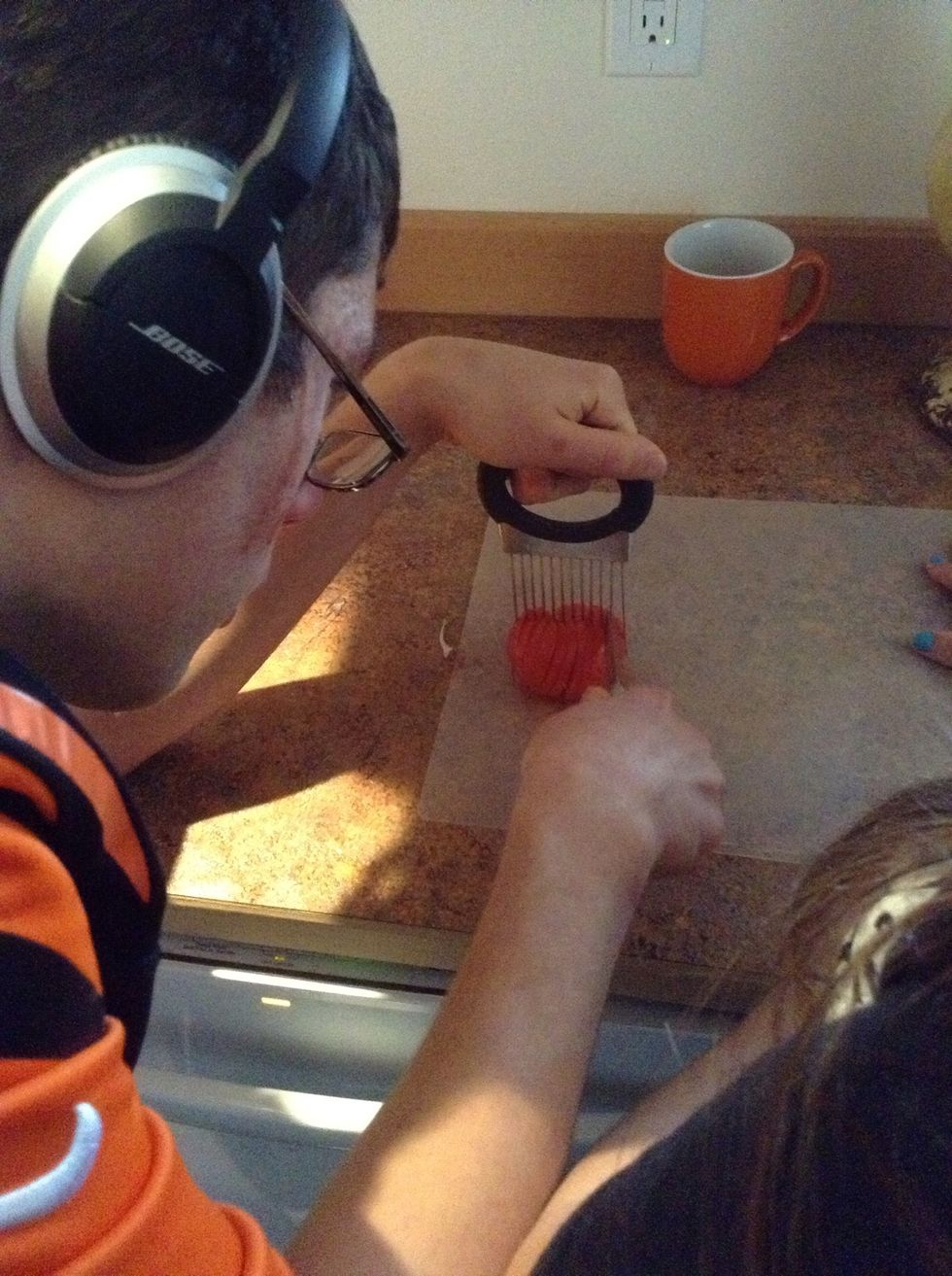 Using a knife,cutting board, and cutting tool carefully cut the tomatoes into slices.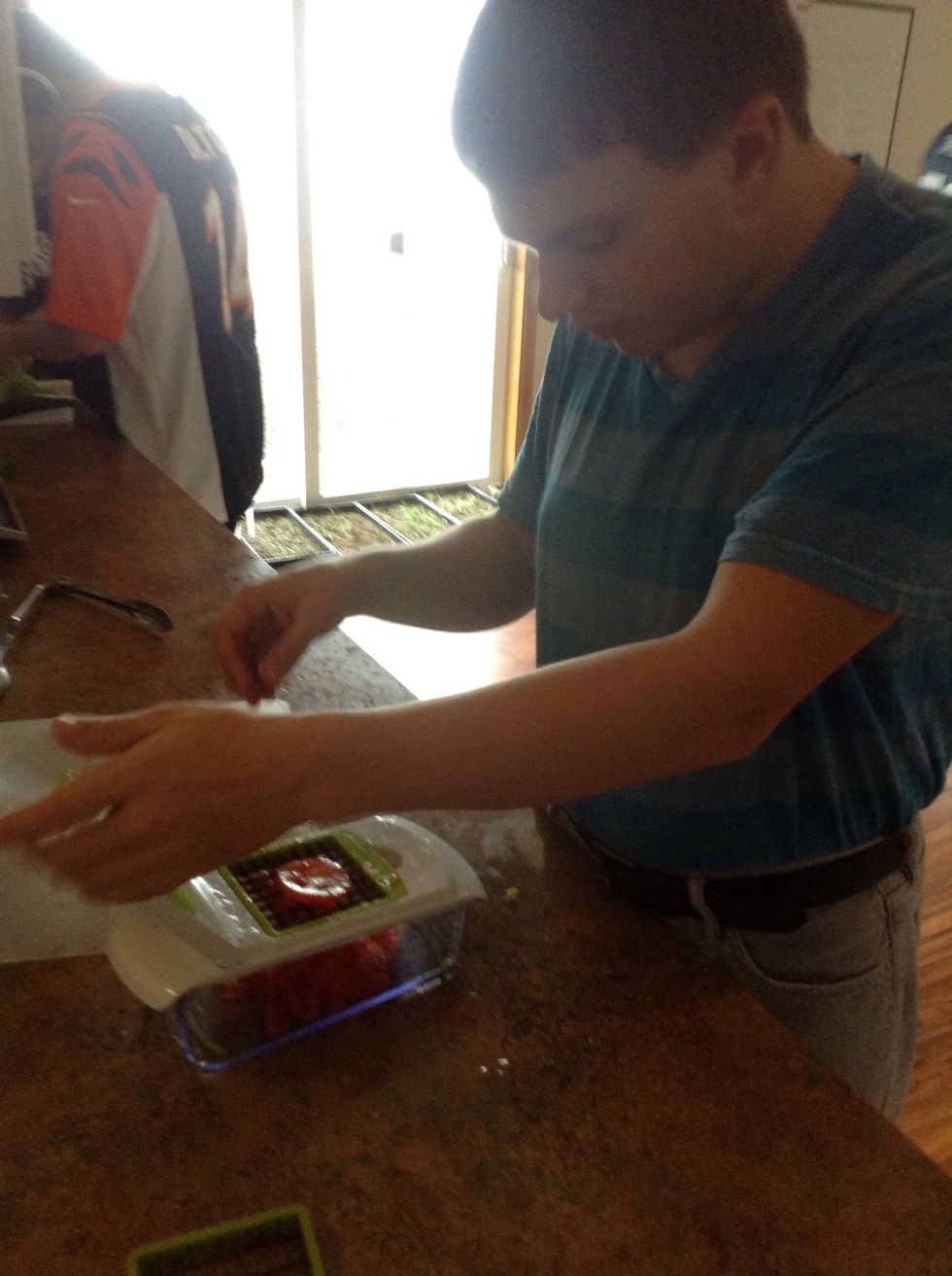 Place tomato slice into chopper then push the handle down to chop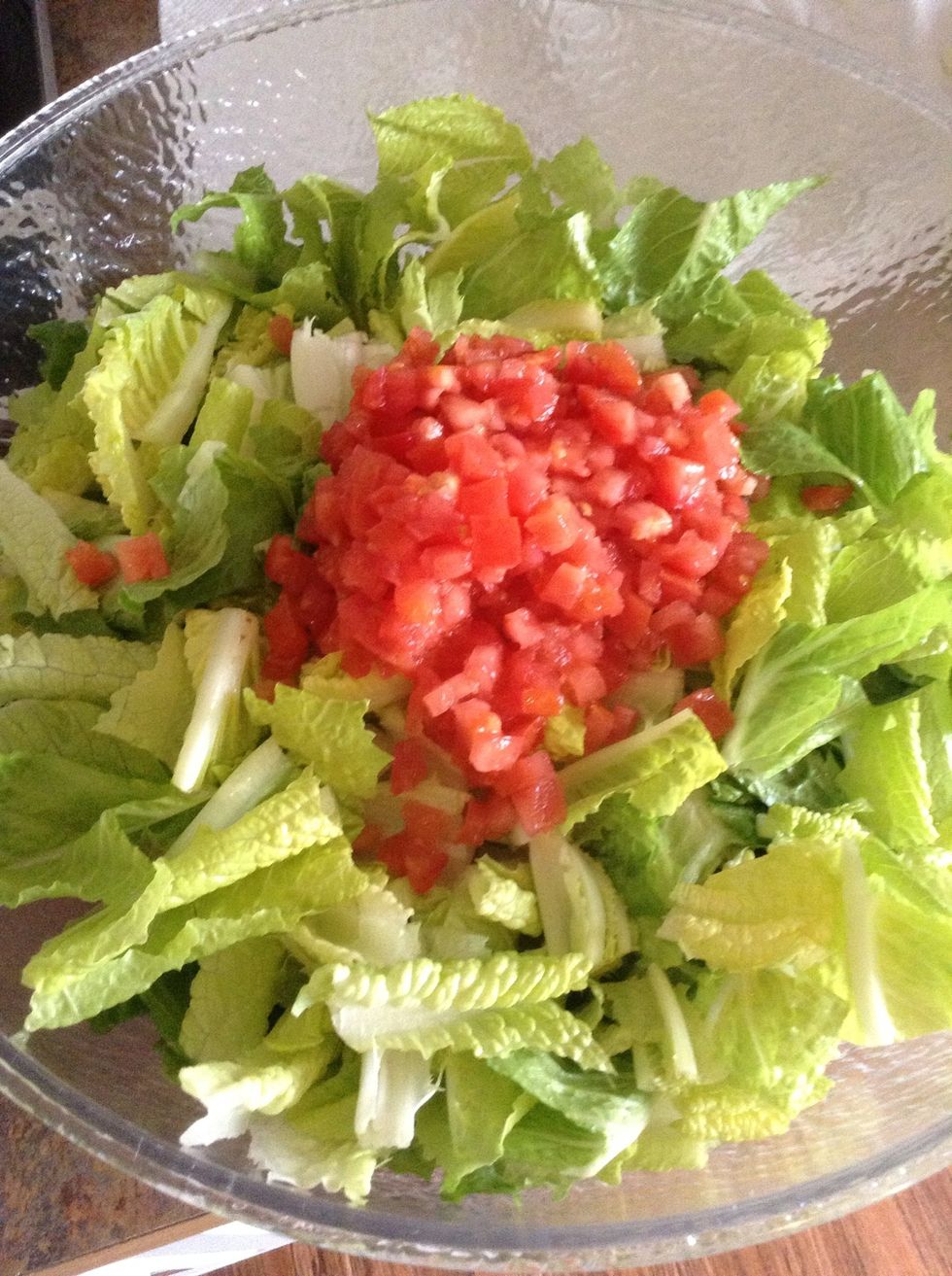 Add chopped tomatoes to bowl.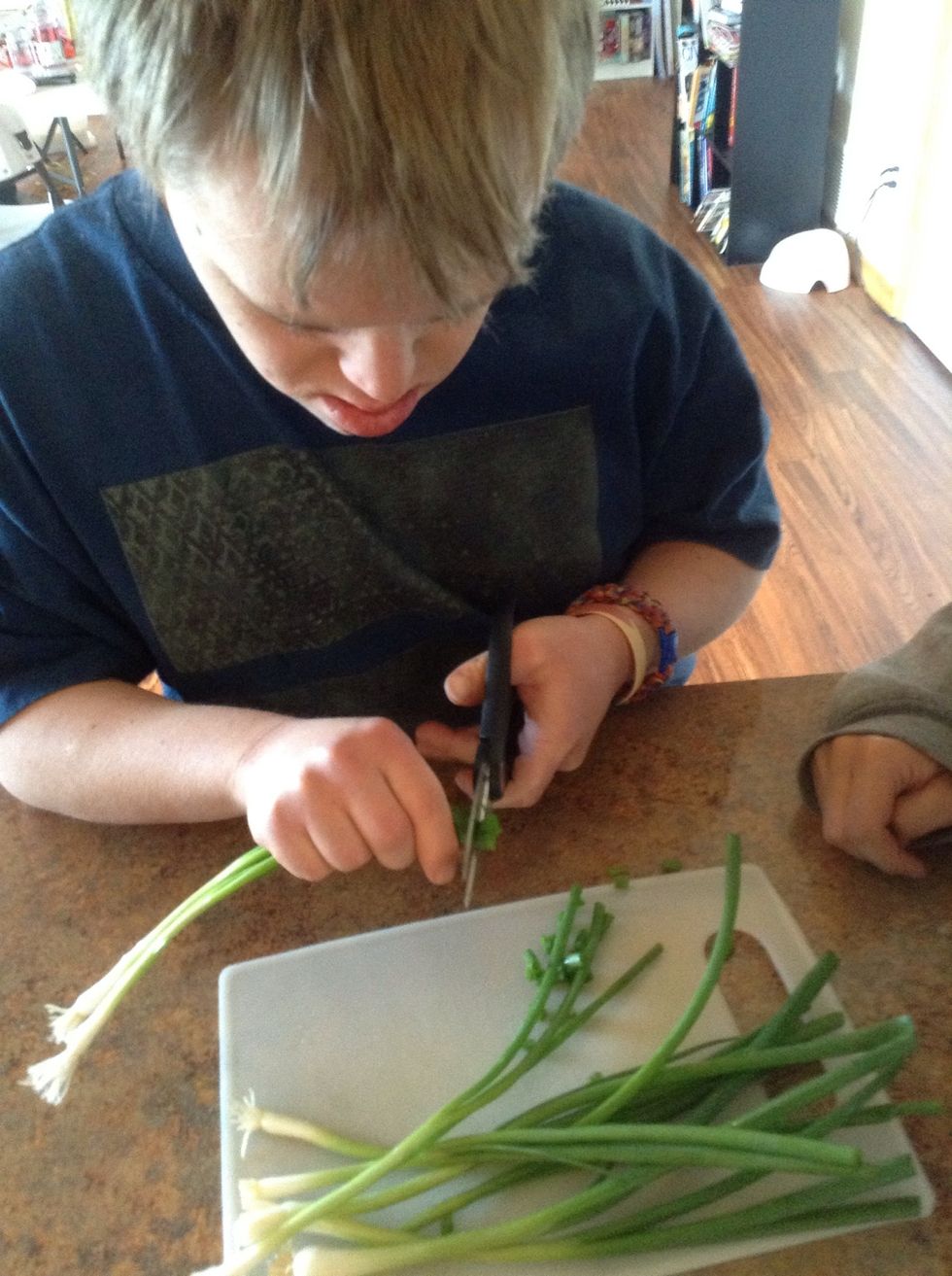 Using kitchen scissors cut the green onions the width of a pencil eraser.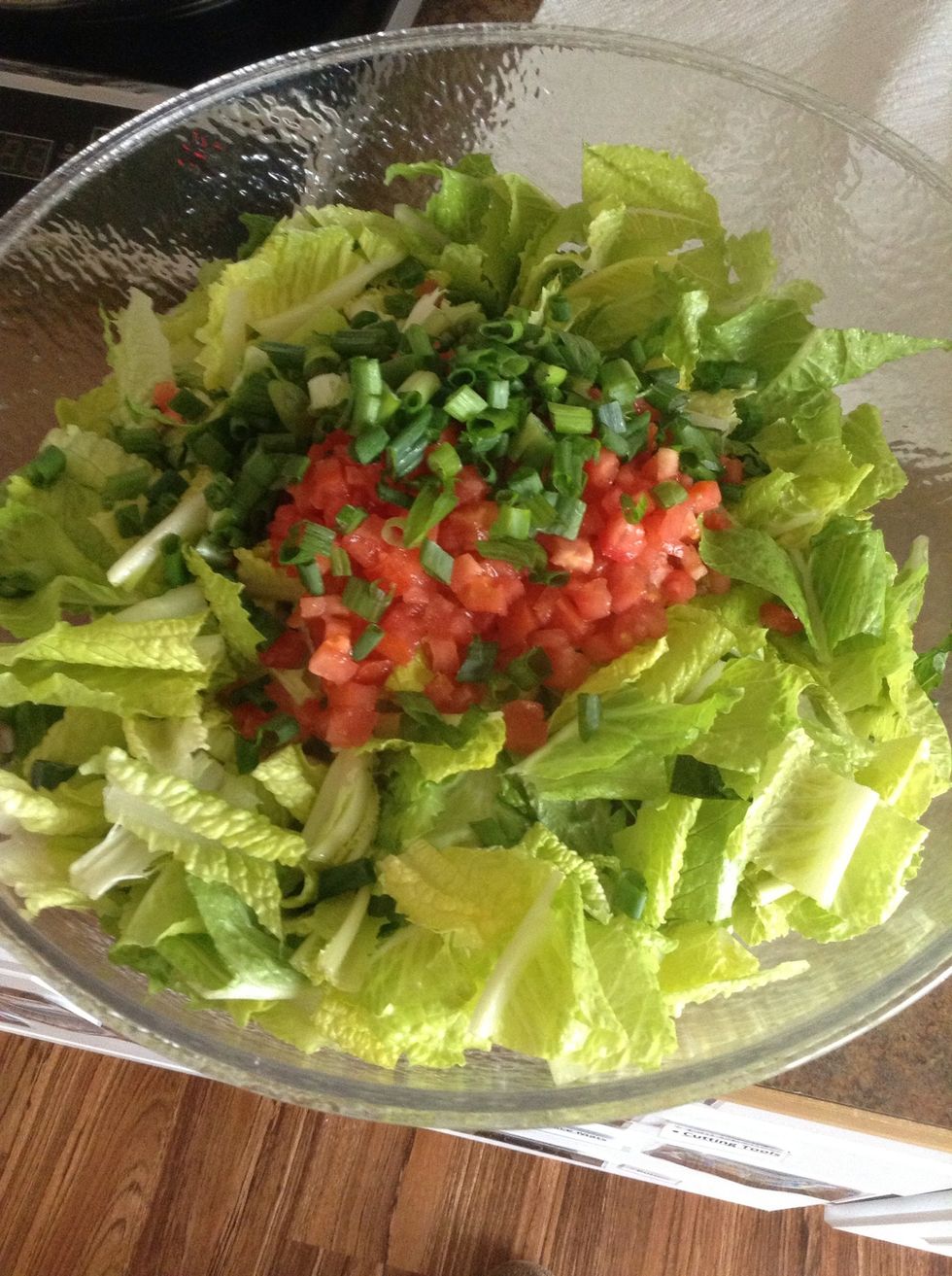 Add chopped green onions to bowl.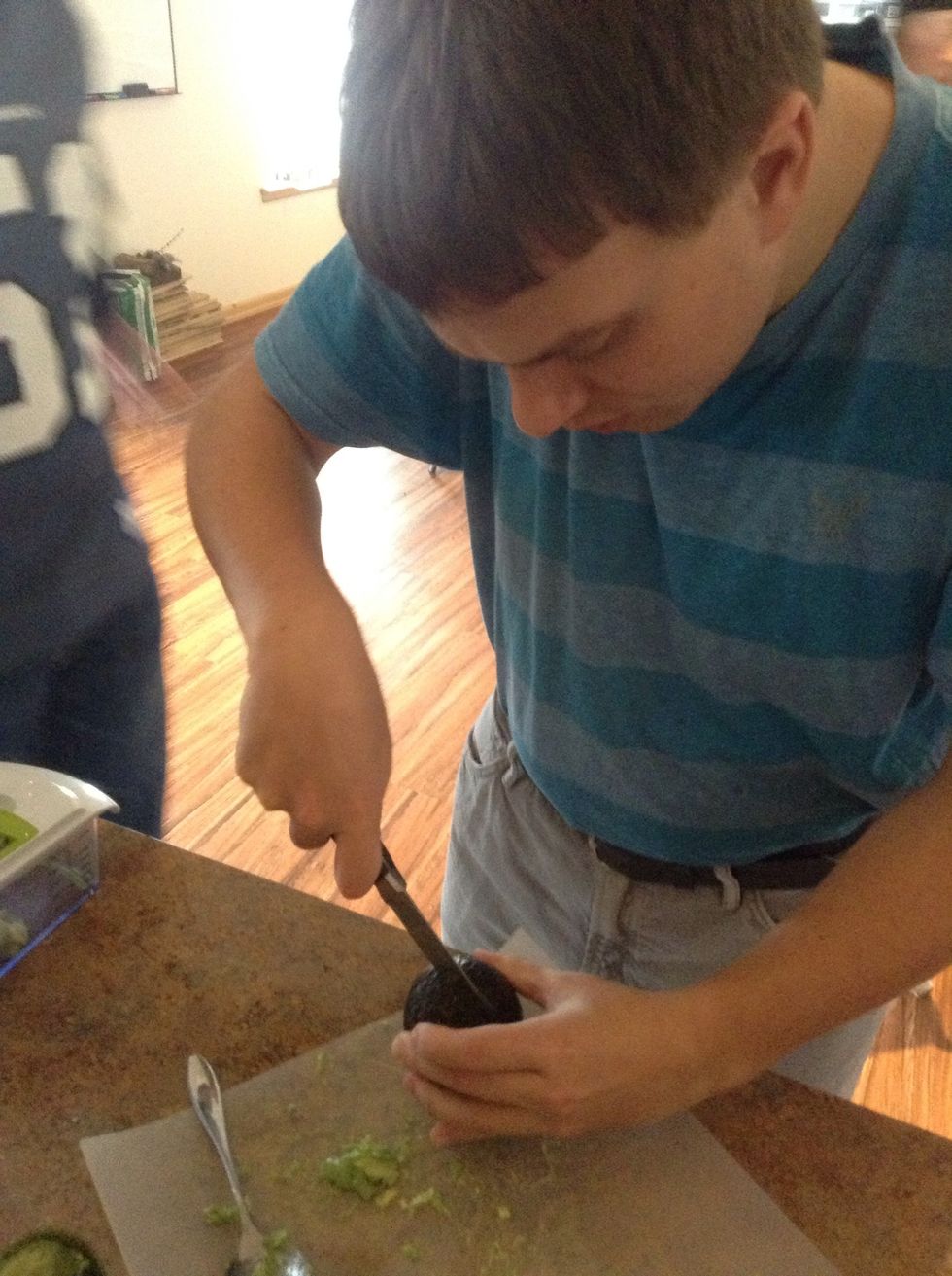 Carefully using cutting board and knife cut the avocado in half longways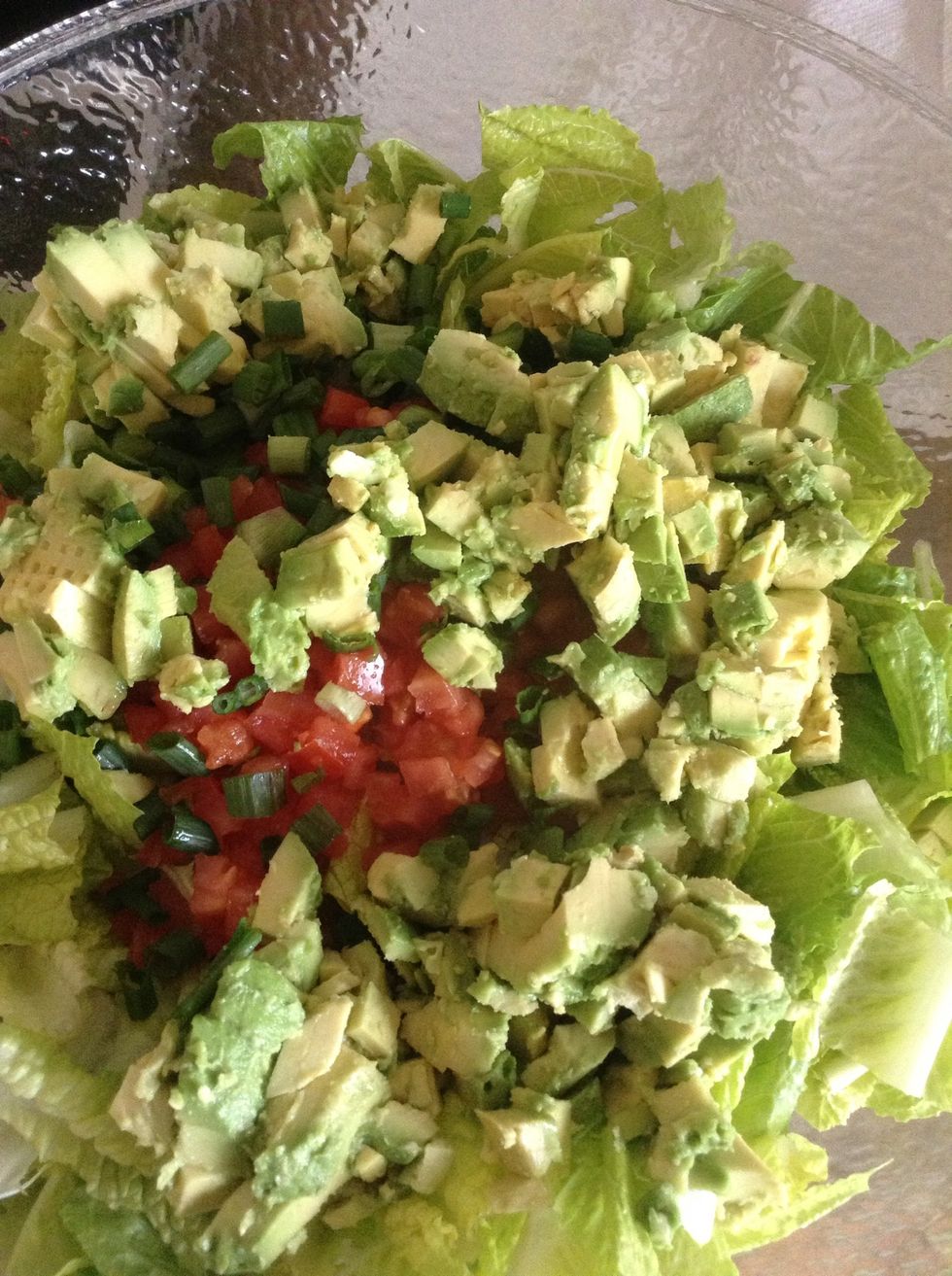 Add chopped avocados to bowl.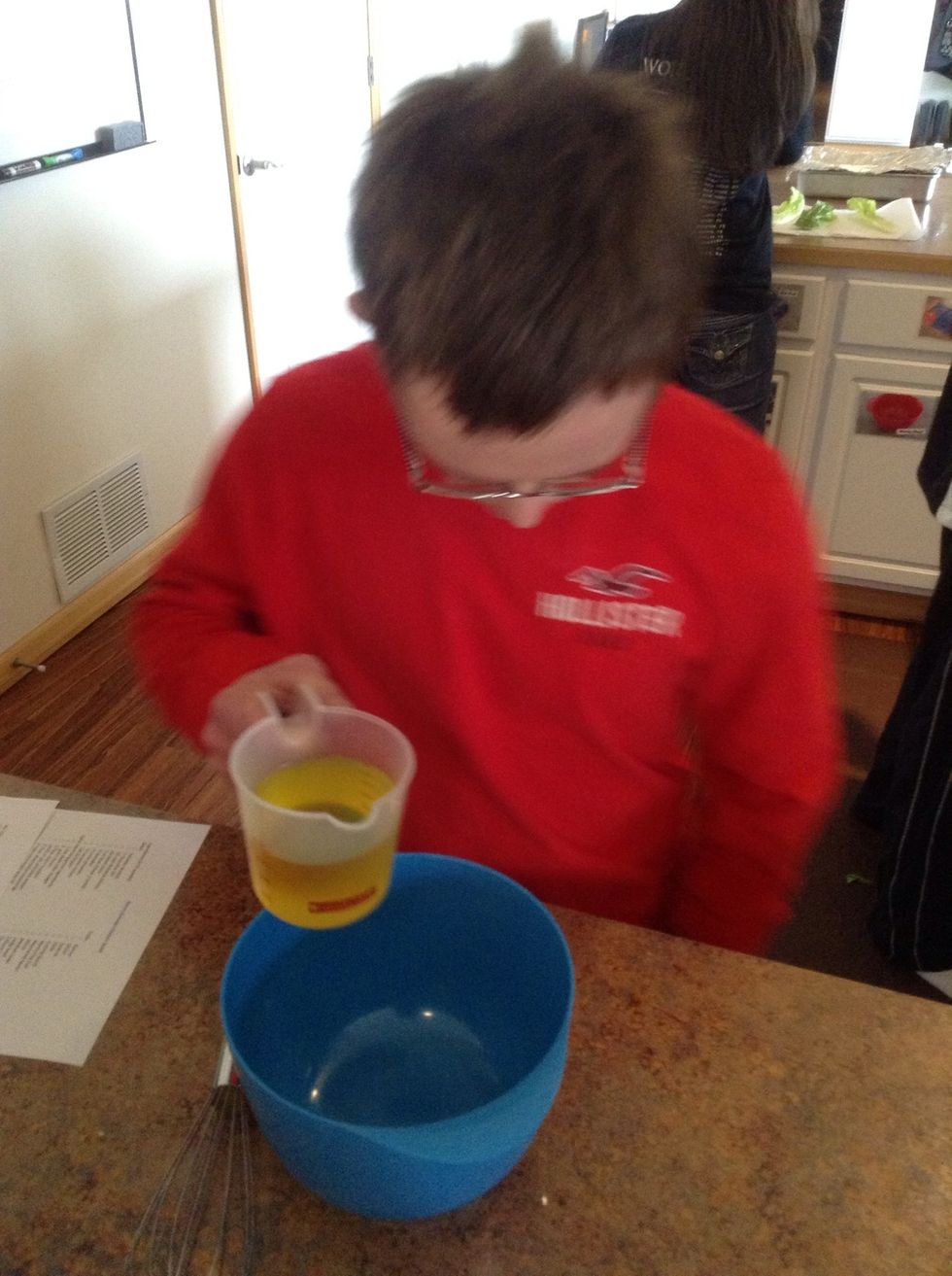 In the medium bowl add 3 cups olive oil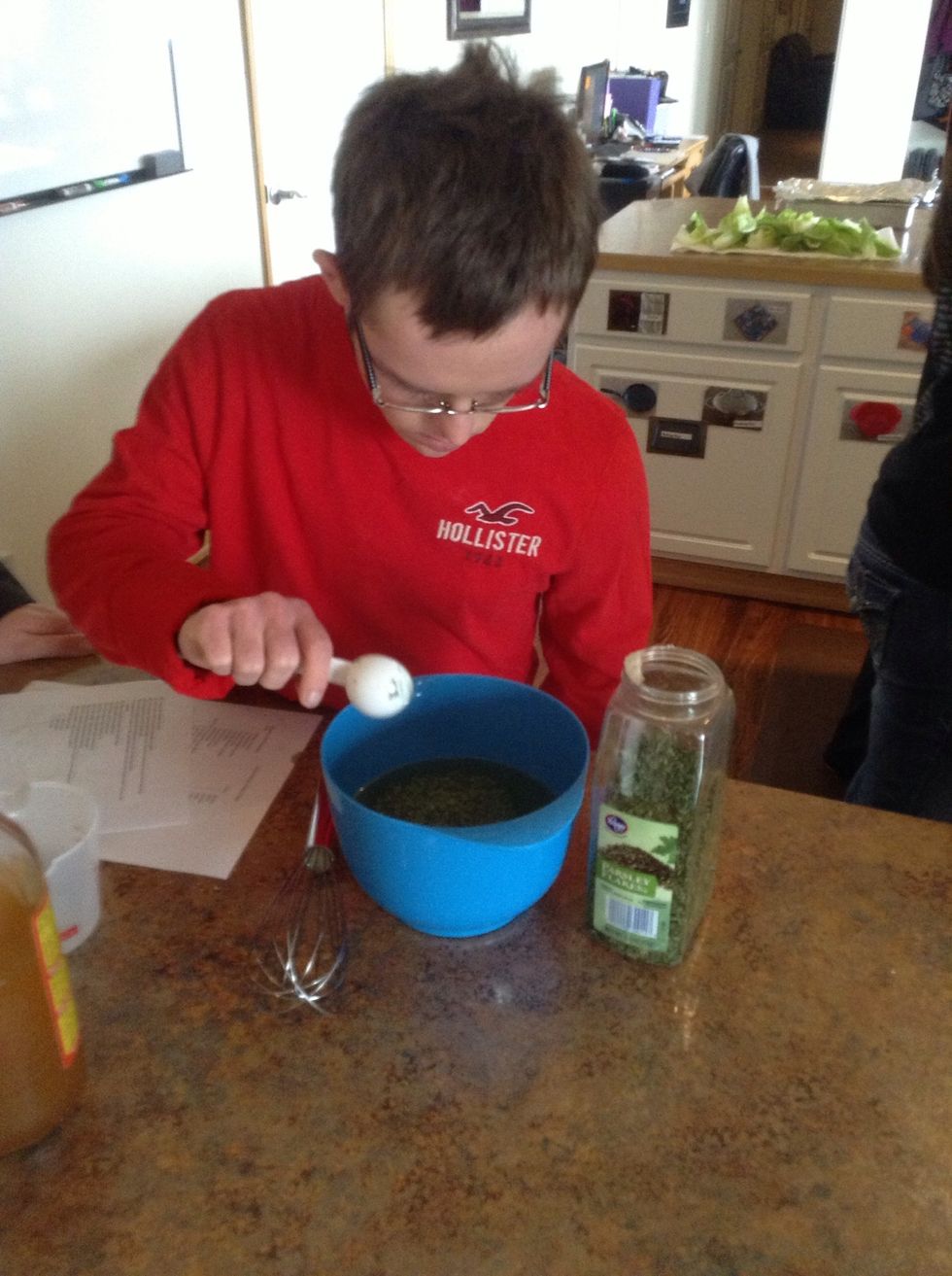 In medium bowl add 2 tablespoons parsley.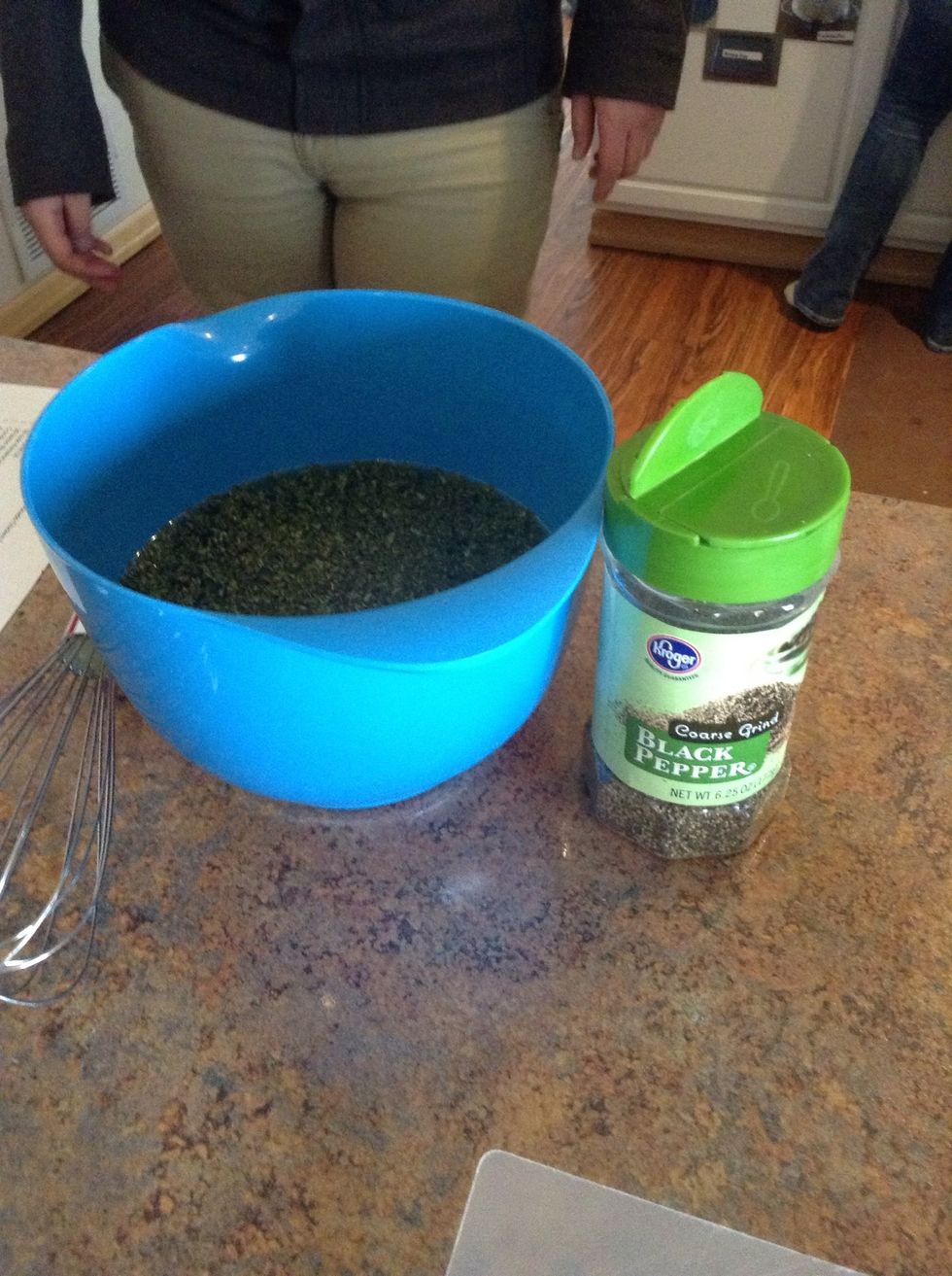 Add a 1/4 teaspoon pepper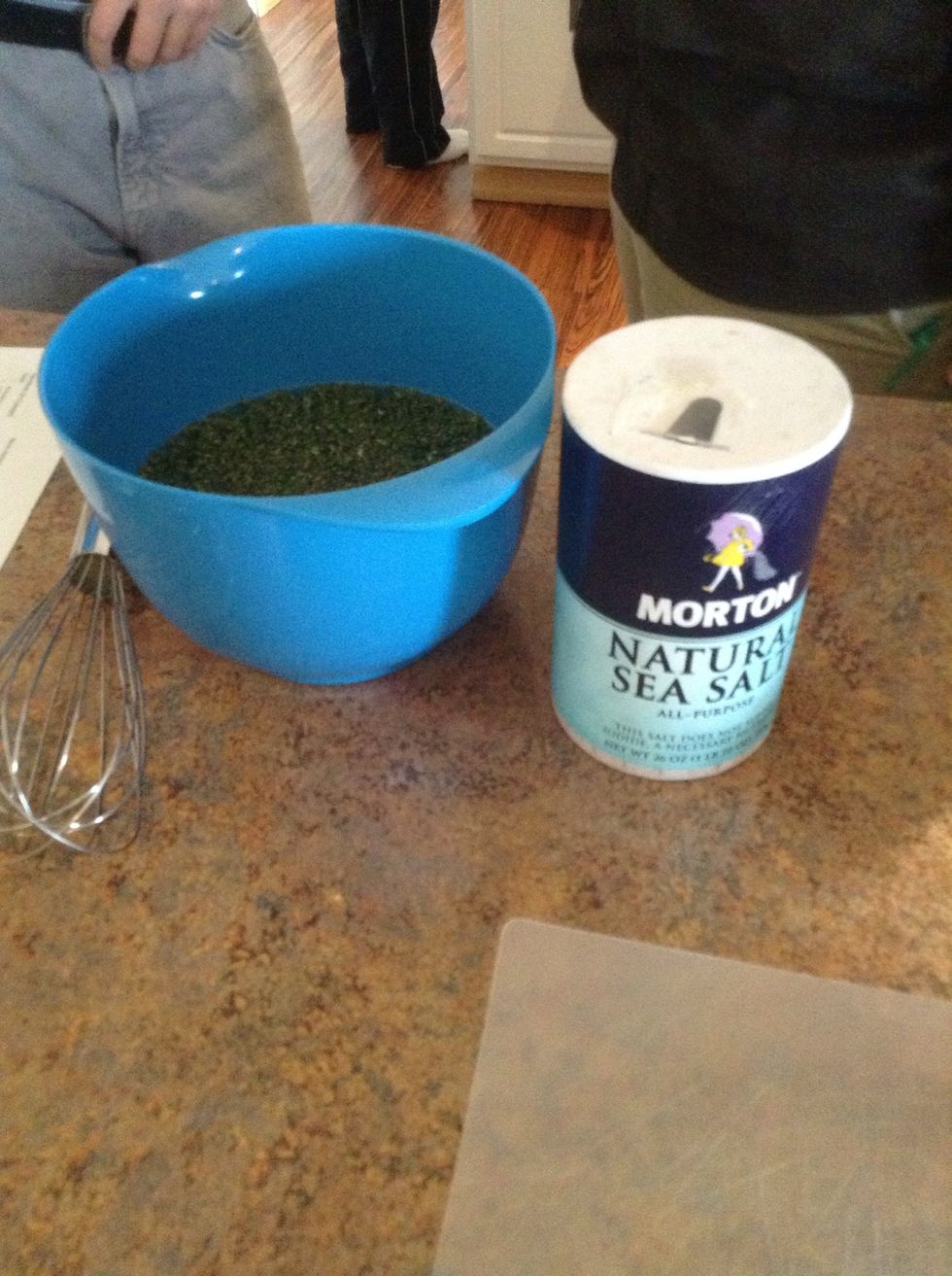 Add 1/4 teaspoon salt
Add 2 tablespoons Dijon mustard to medium bowl
Add 1 cup apple cider vinegar to medium bowl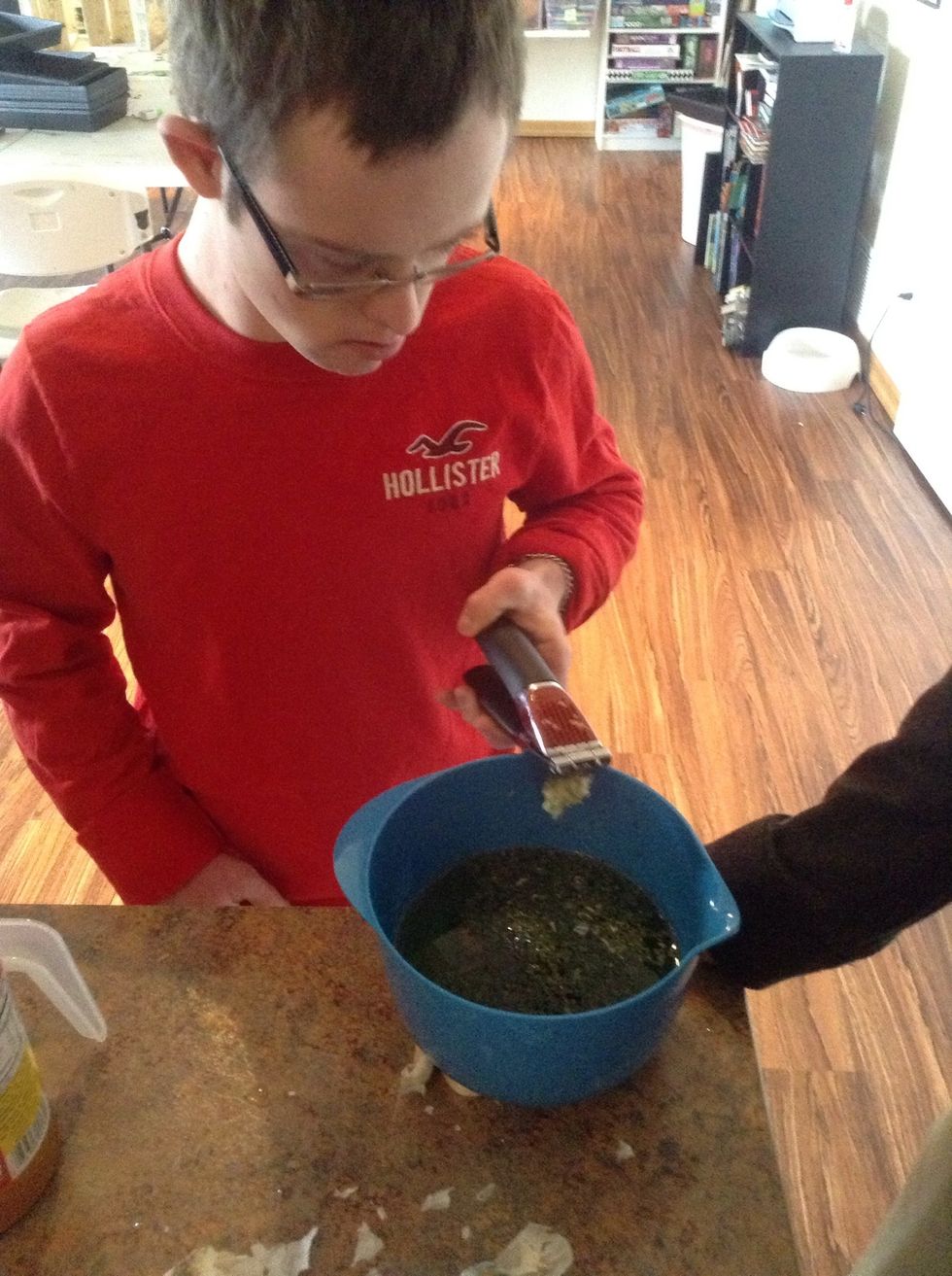 Mince 6 garlic cloves over bowl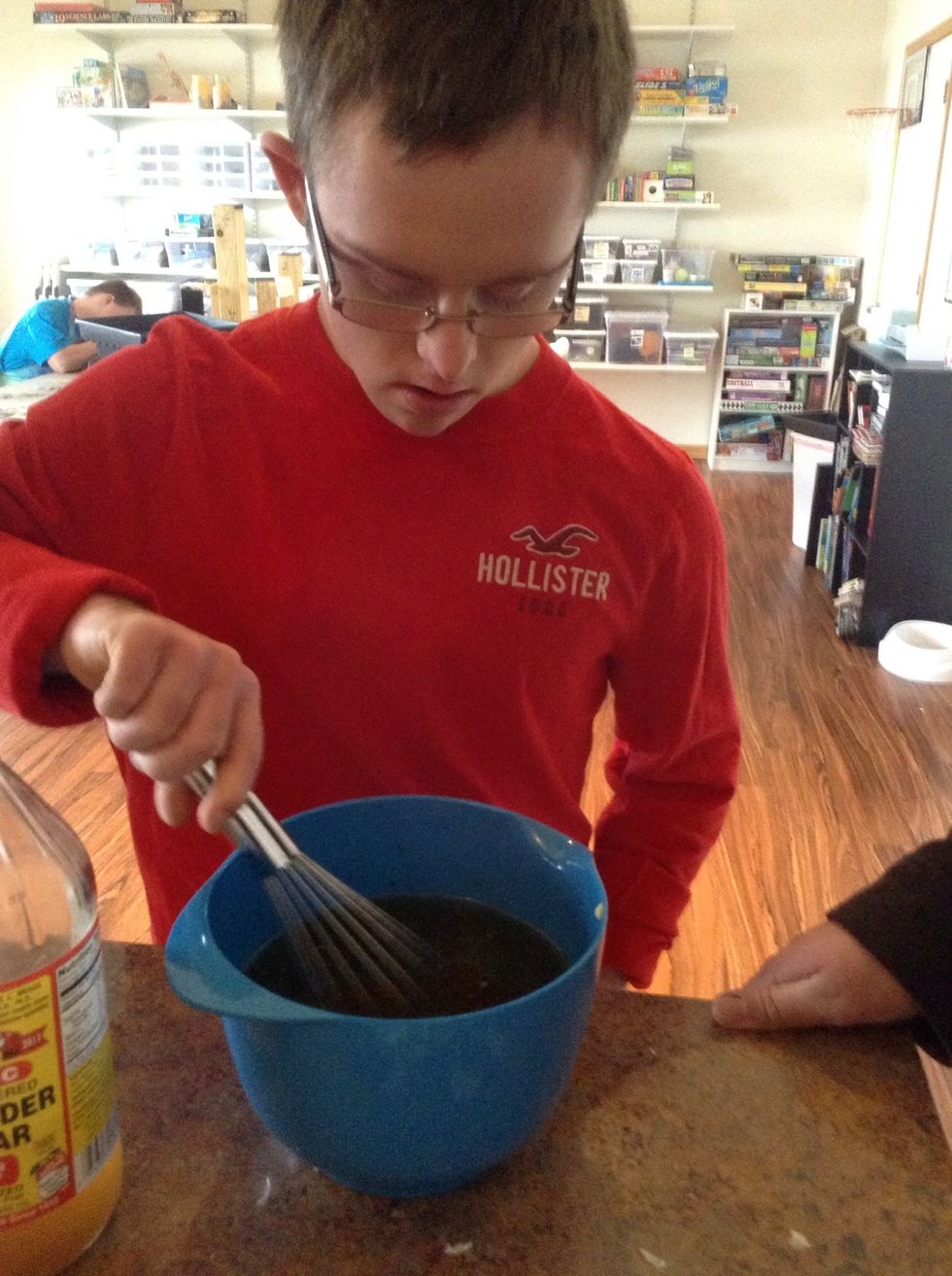 Whisk dressing together.
Please set the table with plates,forks, napkins, and cups.
Please build your salad. Add lettuce mixture, chicken, bacon, blue cheese, then dressing.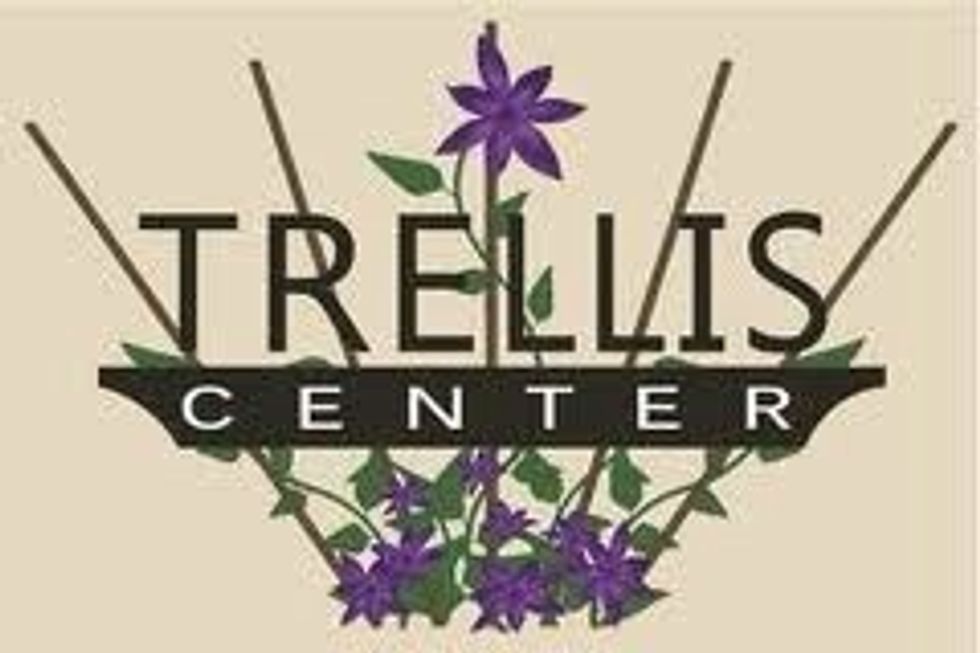 For more information on the Trellis Center please check out our website www.thetrelliscenter.com or our Trellis Center Facebook page.
4.0 Chicken breasts
1.0Tbsp Olive oil
4.0 Heads romaine lettuce
8.0 Bacon strips
5.0oz Blue cheese
4.0 Avocados
4.0 Roma tomatoes
1/2c Green onion
Salt & pepper
1.0c Apple cider vinegar
6.0 Garlic cloves
2.0Tbsp Dijon mustard
2.0Tbsp Parsley
3.0c Olive oil
Spatula
Burner
Skillet
Spatula
Knife
Fork
Cutting board
Measuring spoons & cups
Tongs
Whisk
Large bowl
Medium bowl
Lettuce spinner
Chopping tool
Plate
Garlic press
The Trellis Center
The Trellis Center is a non-profit agricultural based vocation and life skill center for young adults with autism and other disabilities.