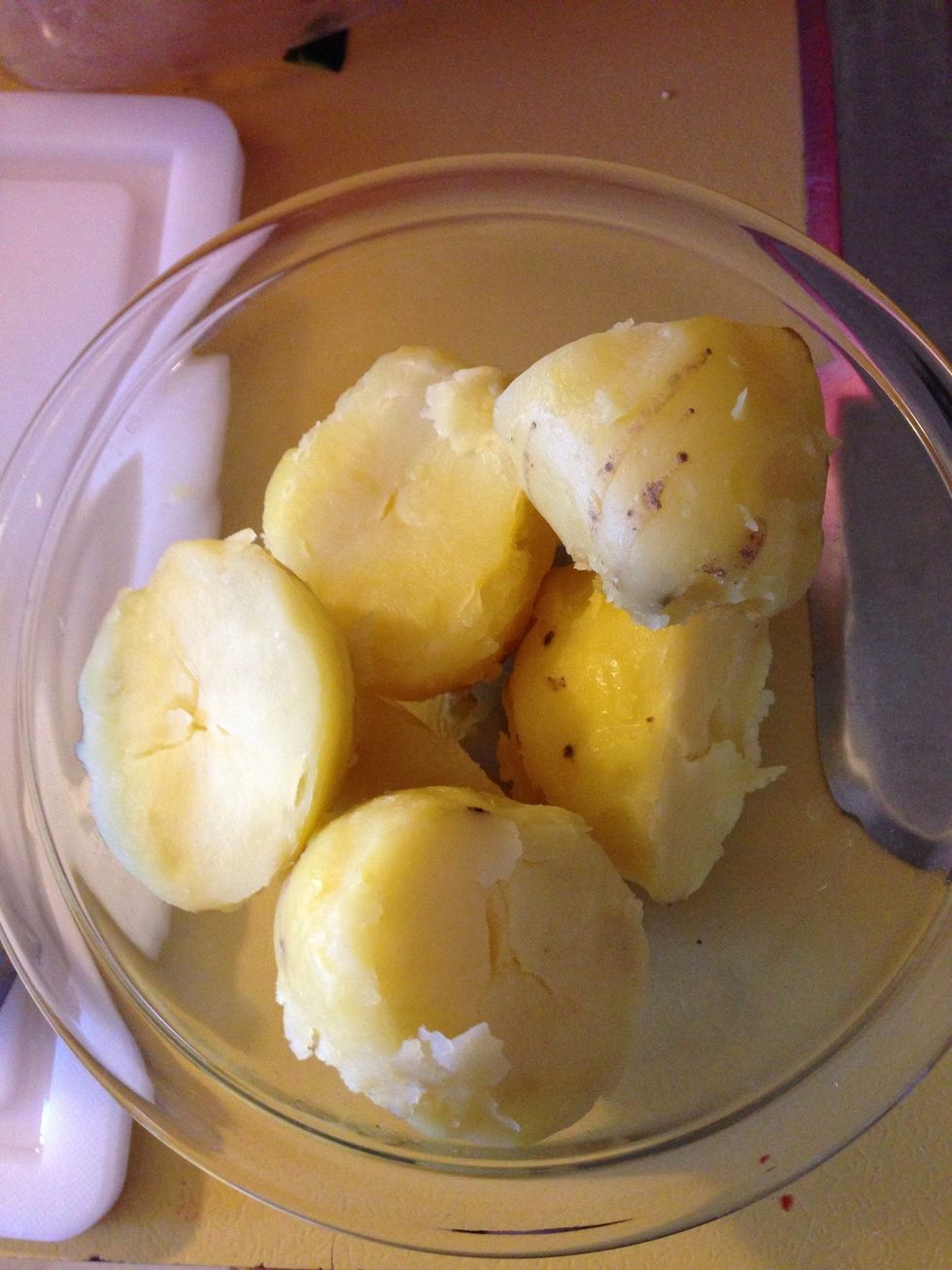 Boil your potatoes. I cut them in half to cook quicker. Peel them and set aside.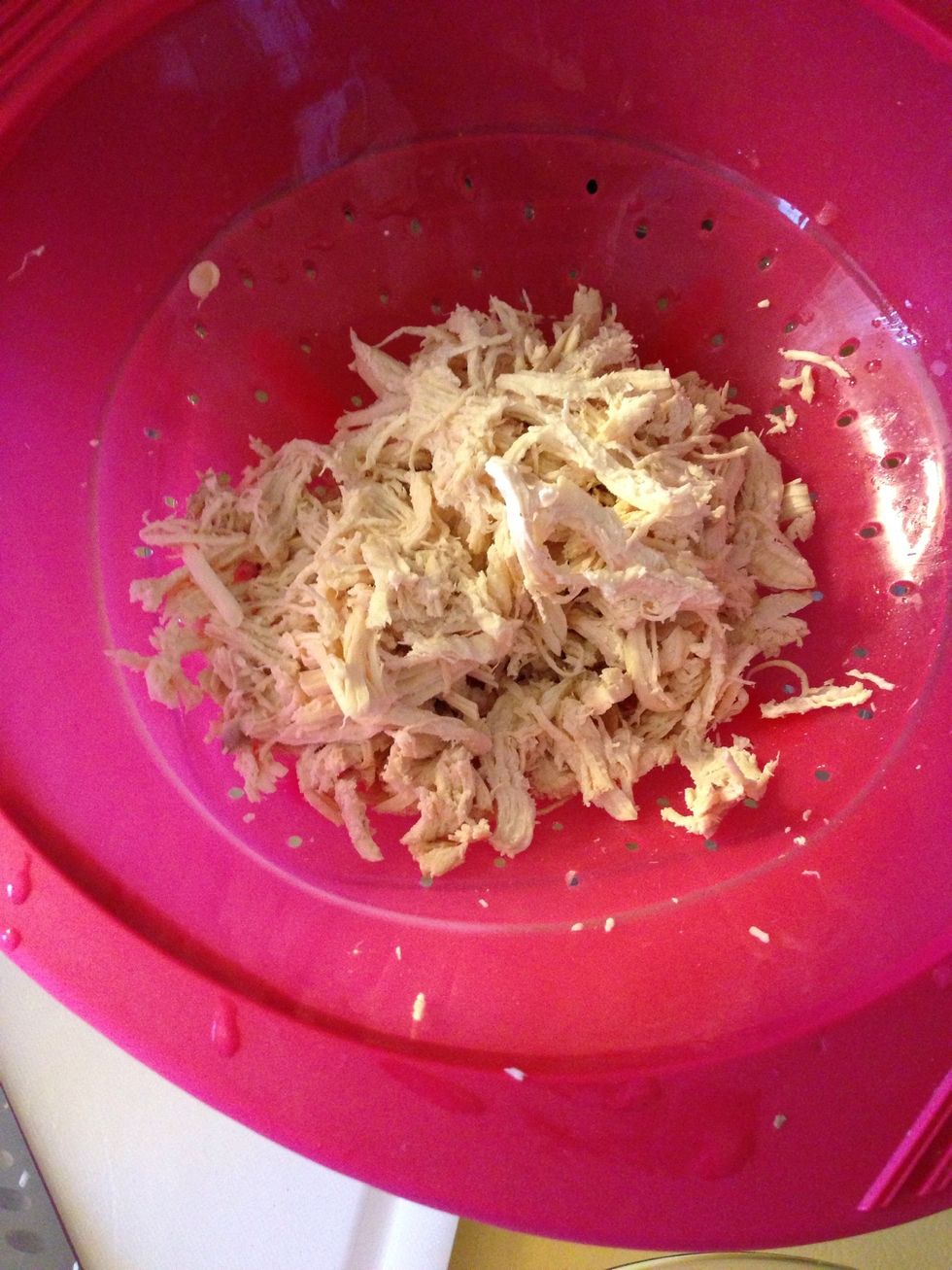 Boil the chicken breast. Shred it and add salt to taste.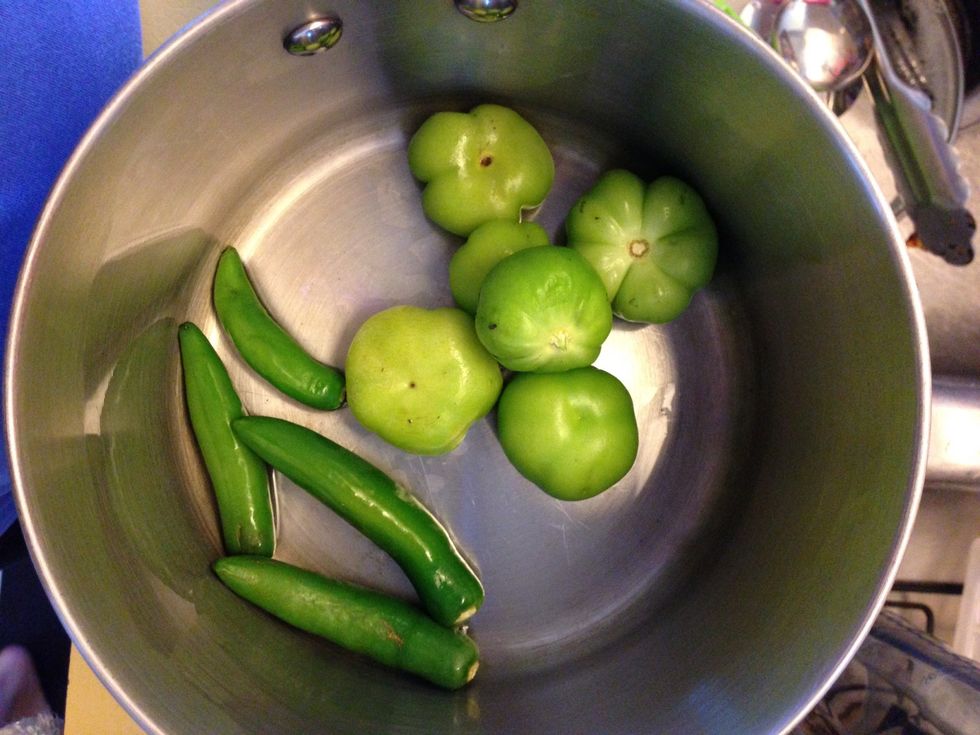 To make green salsa, boil 6 tomatillos and 4 serrano peppers. If you like spicy salsa use more serranos/less tomatillo. My hubby doesn't enjoy spicy food as much as I do so I use more tomatillos.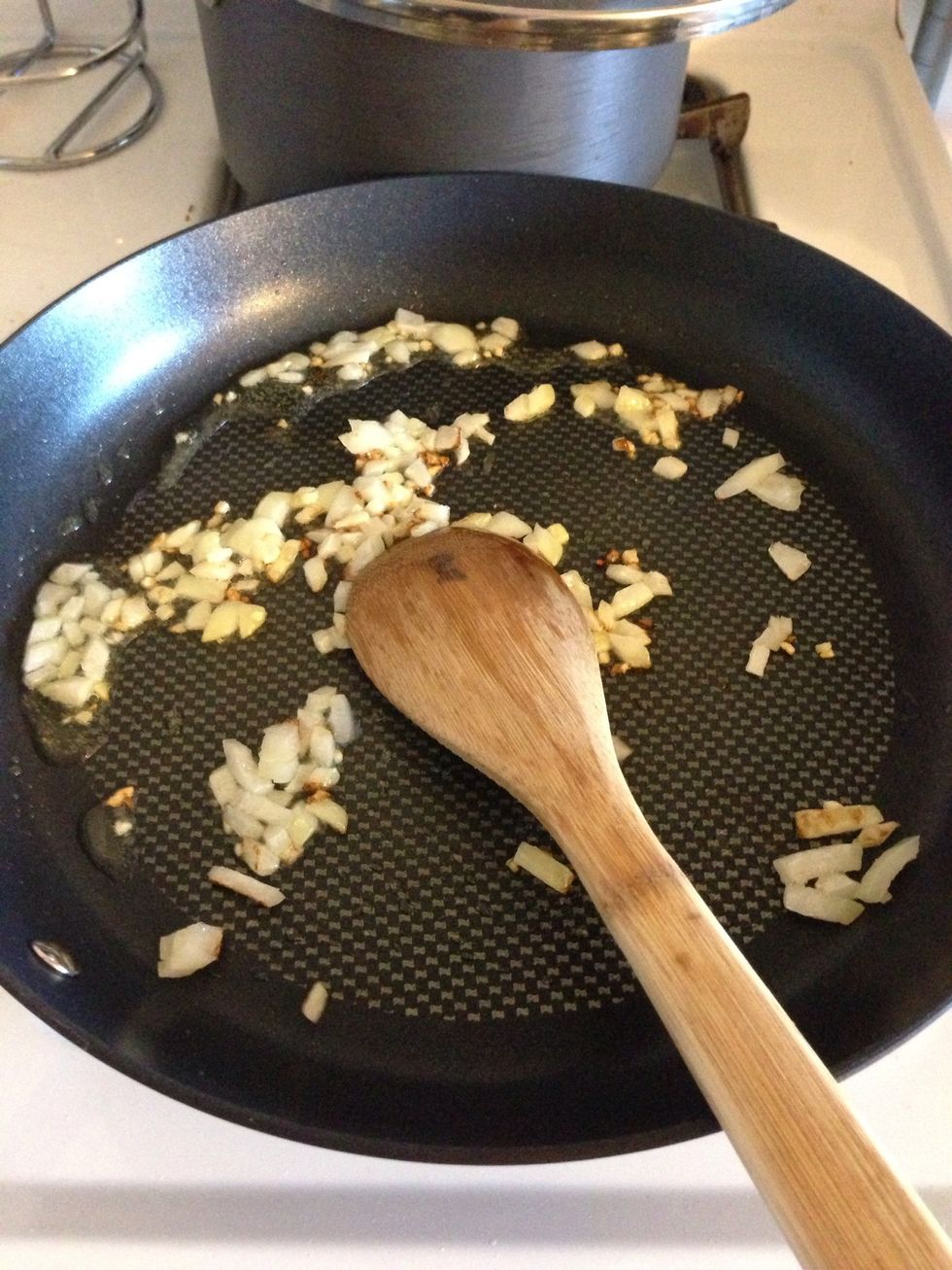 While the peppers and tomatillos boil, dice up 1/2 an onion and 1 garlic clove and sautée in pan with about 2 tbs of oil. I use grape seed oil but you can use corn or vegetable too. Brown lightly.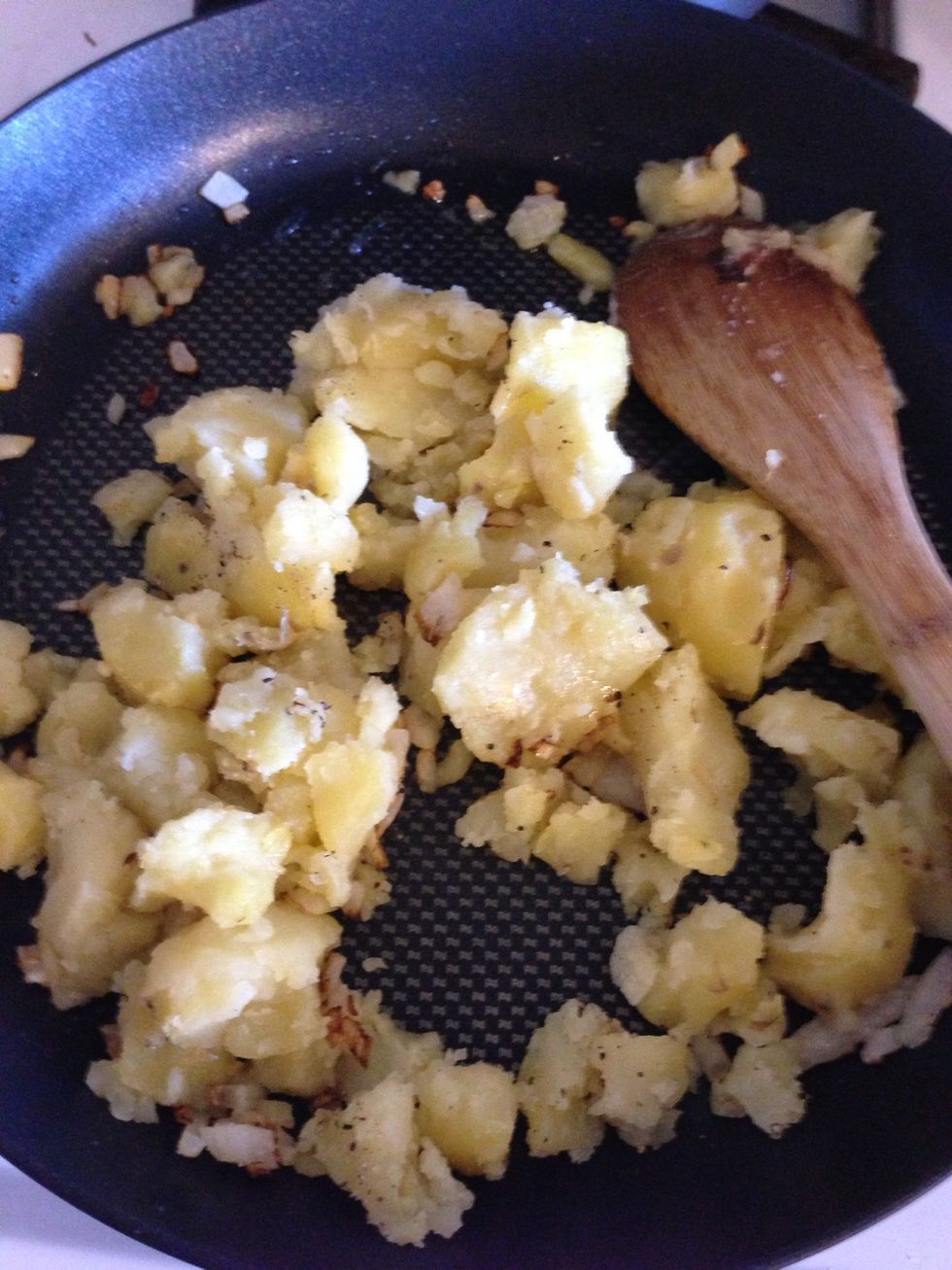 Add potatoes in and mash them. Add salt and pepper. Five minutes is all they need in the pan. Don't worry if you don't mash the potatoes all the way. That's the next step.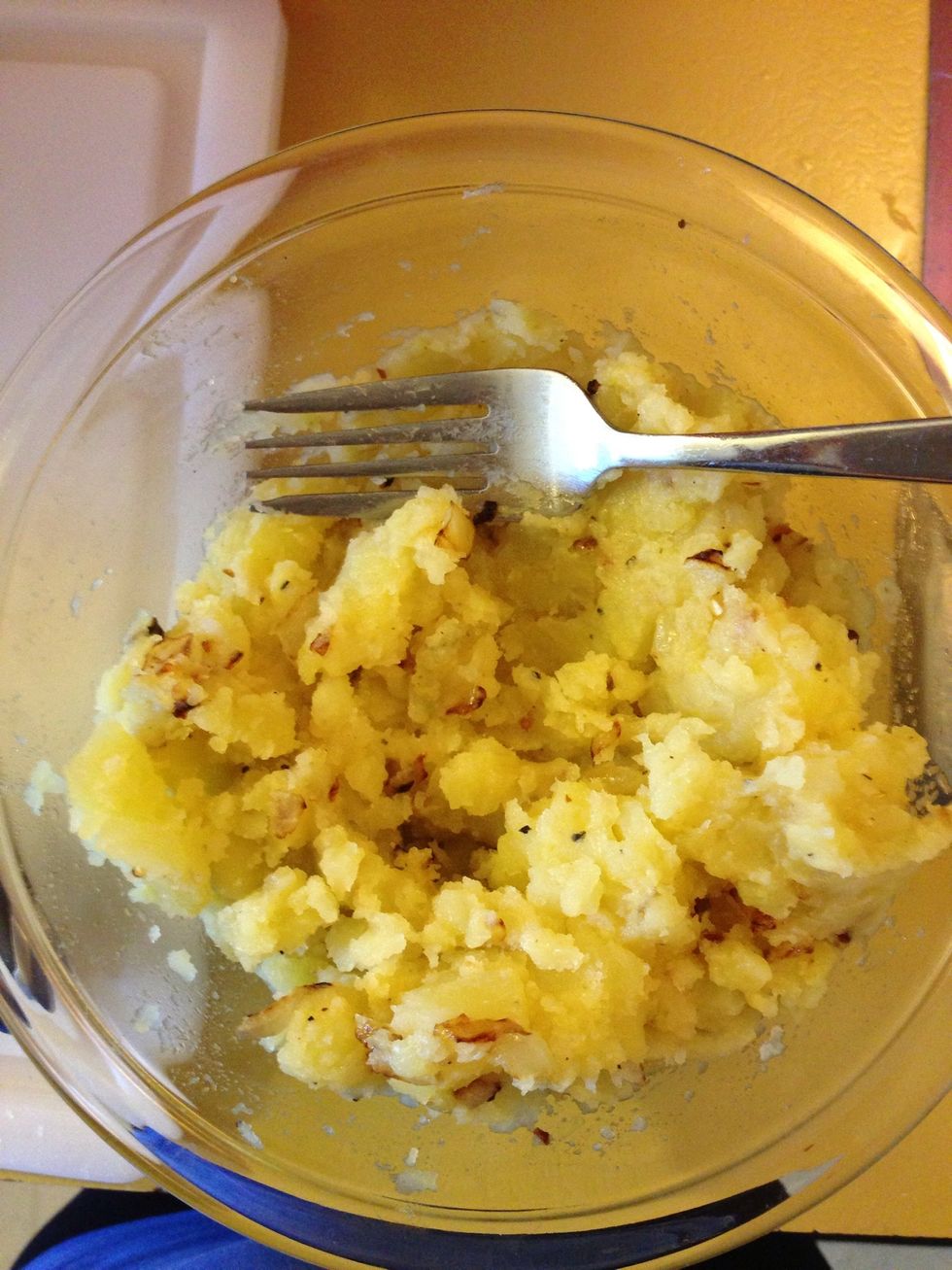 If you still have big chunks of potato mash them up with a fork in a bowl. You want a semi smooth consistency. Small chunks are ok. Set aside.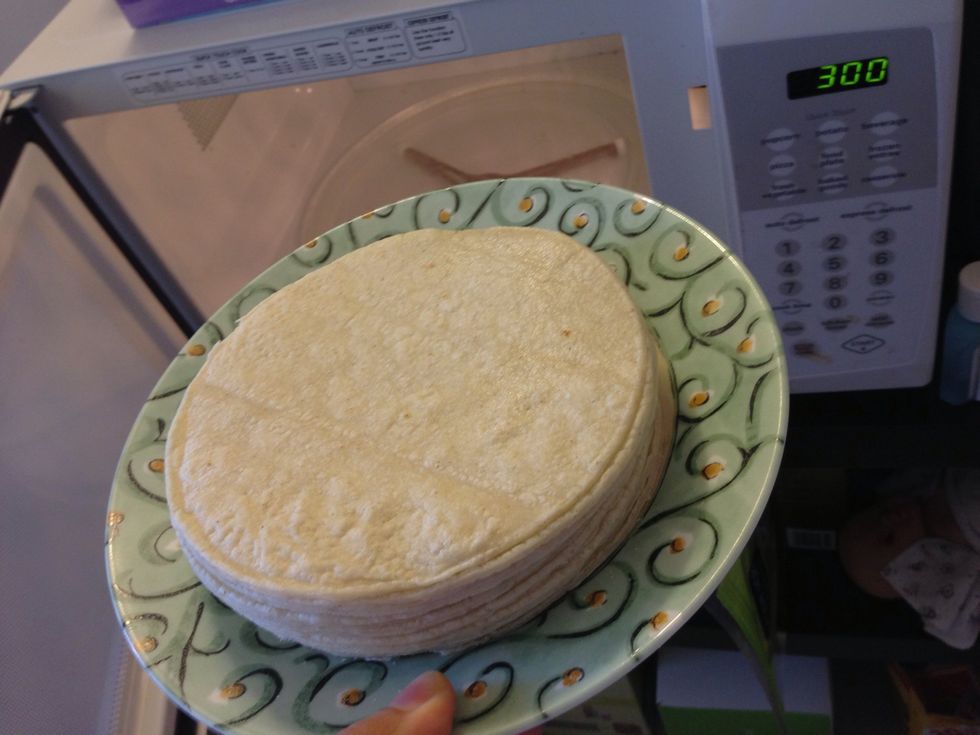 I warm up the tortillas (about 18) in the microwave for 3 minutes. It's quicker than on a griddle and all you really want is to soften them up so they don't break as you roll them.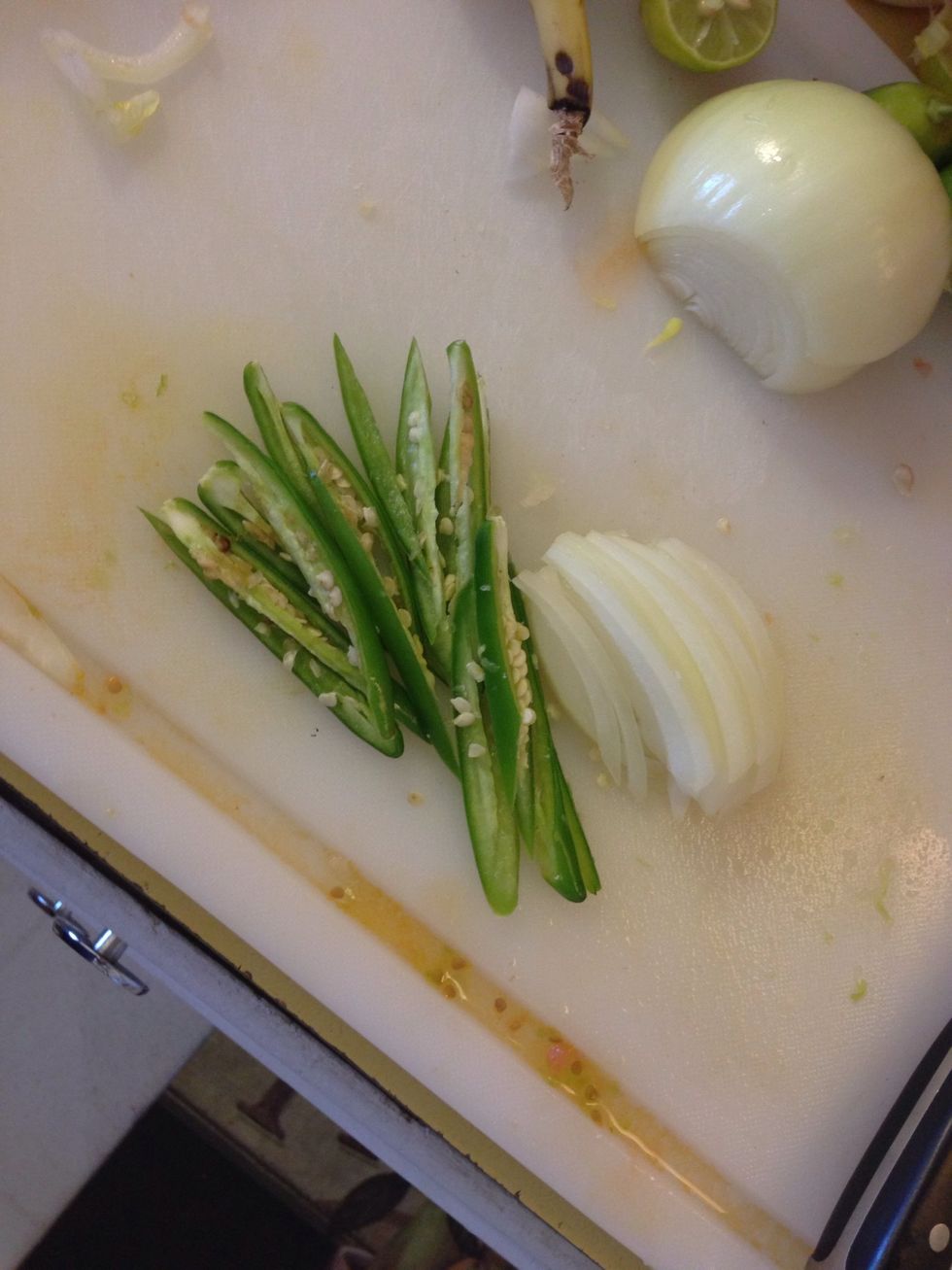 Slice 2 Serrano peppers and 1/4 of an onion. Also add about a finger's width of oil to your frying pan and start warming the oil up as you begin to roll your taquitos.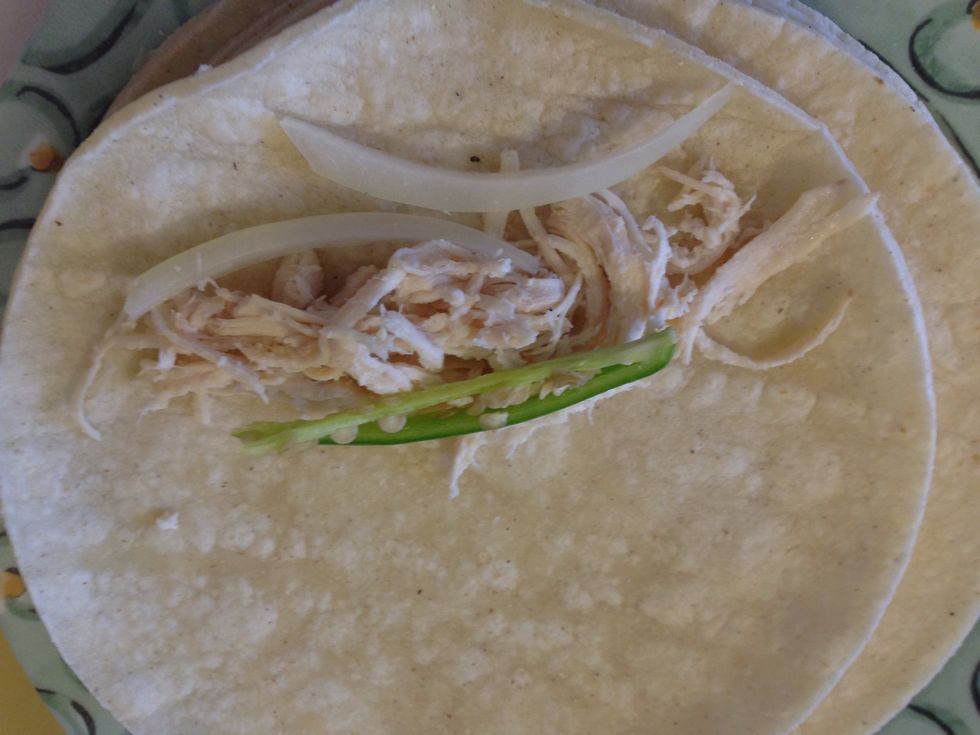 Add a little bit of chicken, a slice of serrano pepper, and 2 slices of onion. More or less, to your liking. You can also omit if you don't want either. I like the extra spicy kick. Roll it up.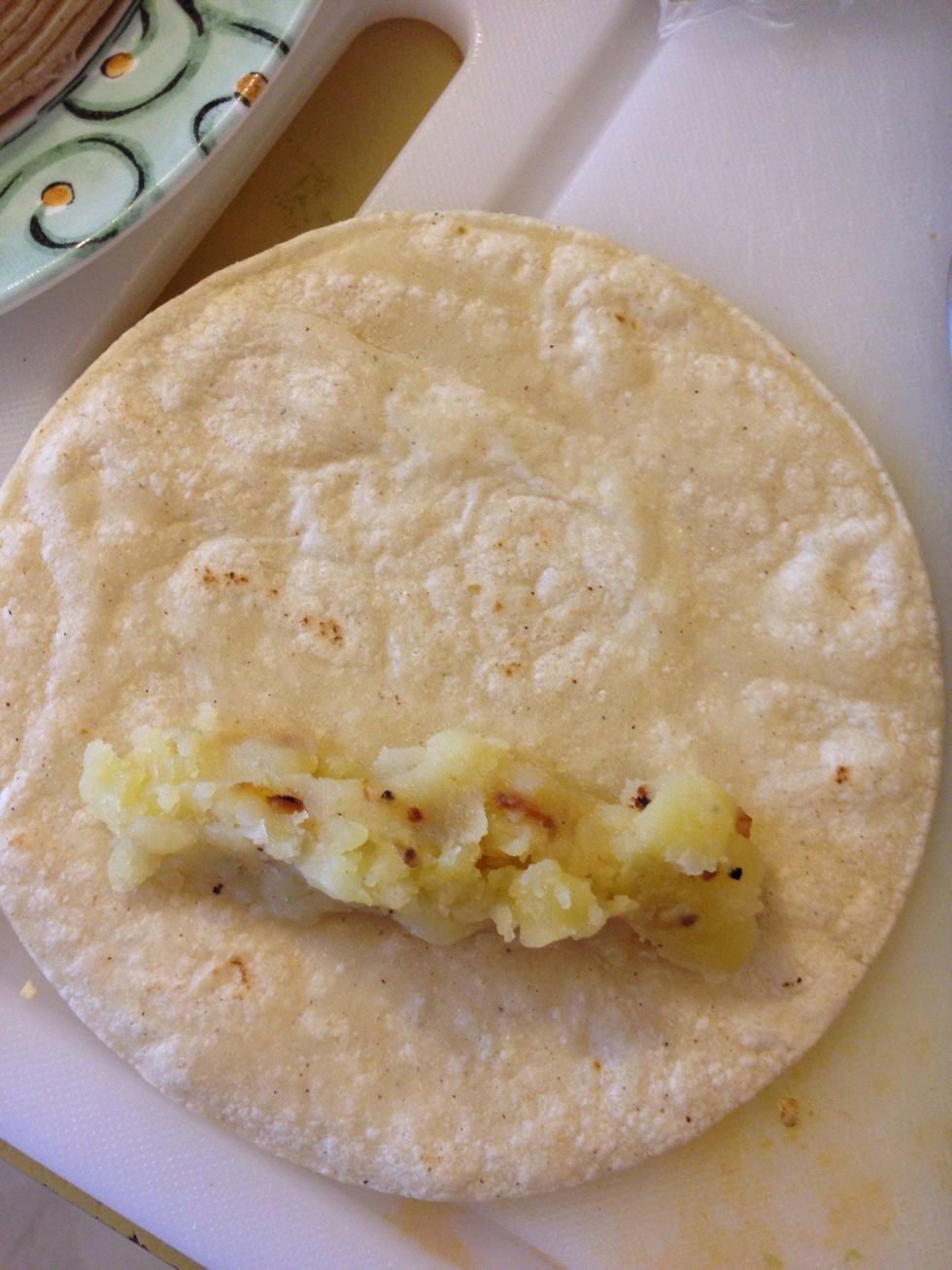 Add potatoes to the tortilla. Roll it up. Don't add too much chicken or potato because if it comes out when frying it makes the oil pop a lot and you don't want hot oil on your skin!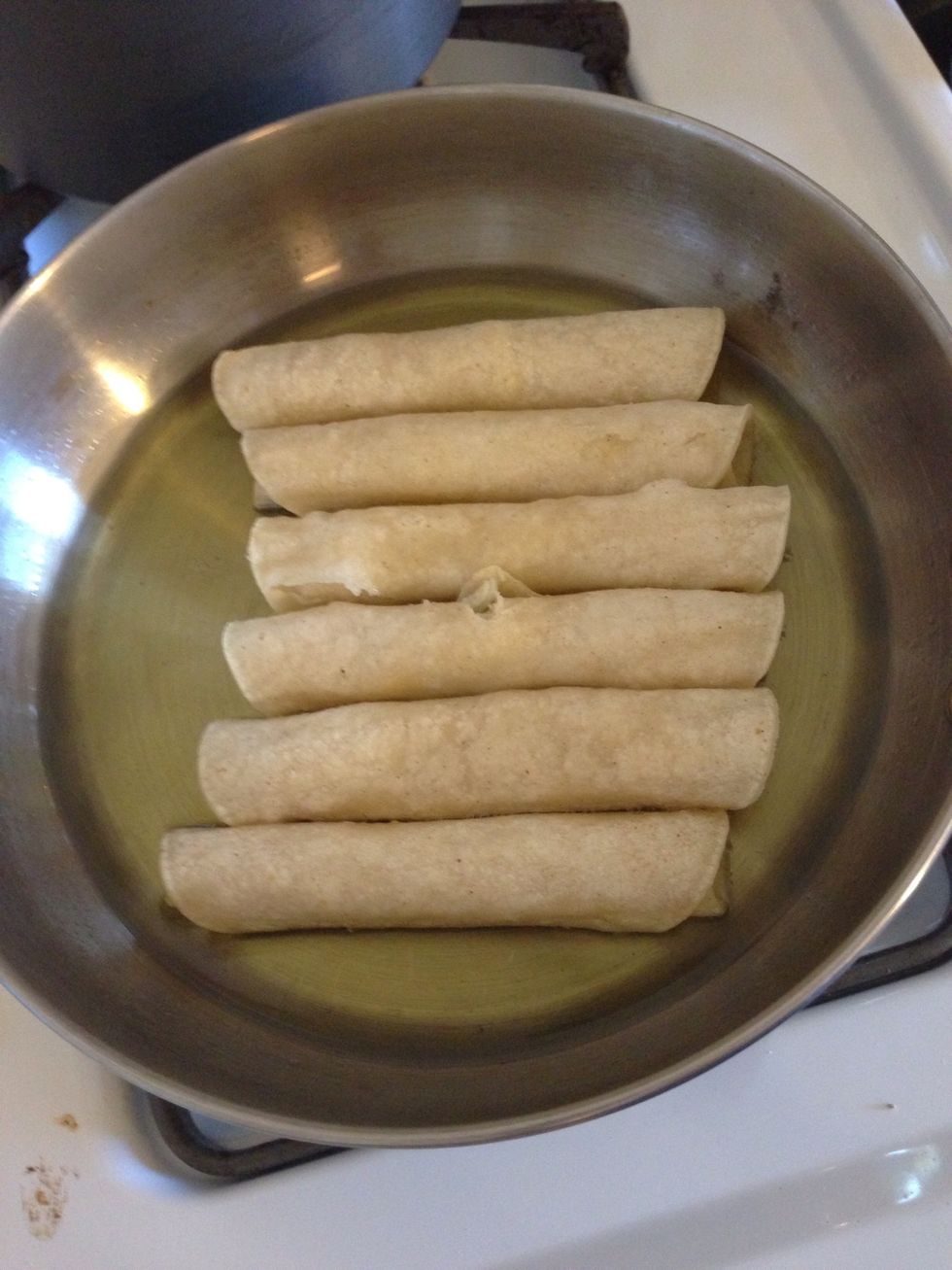 Add your taquitos to your frying pan. Set the flame on medium/high.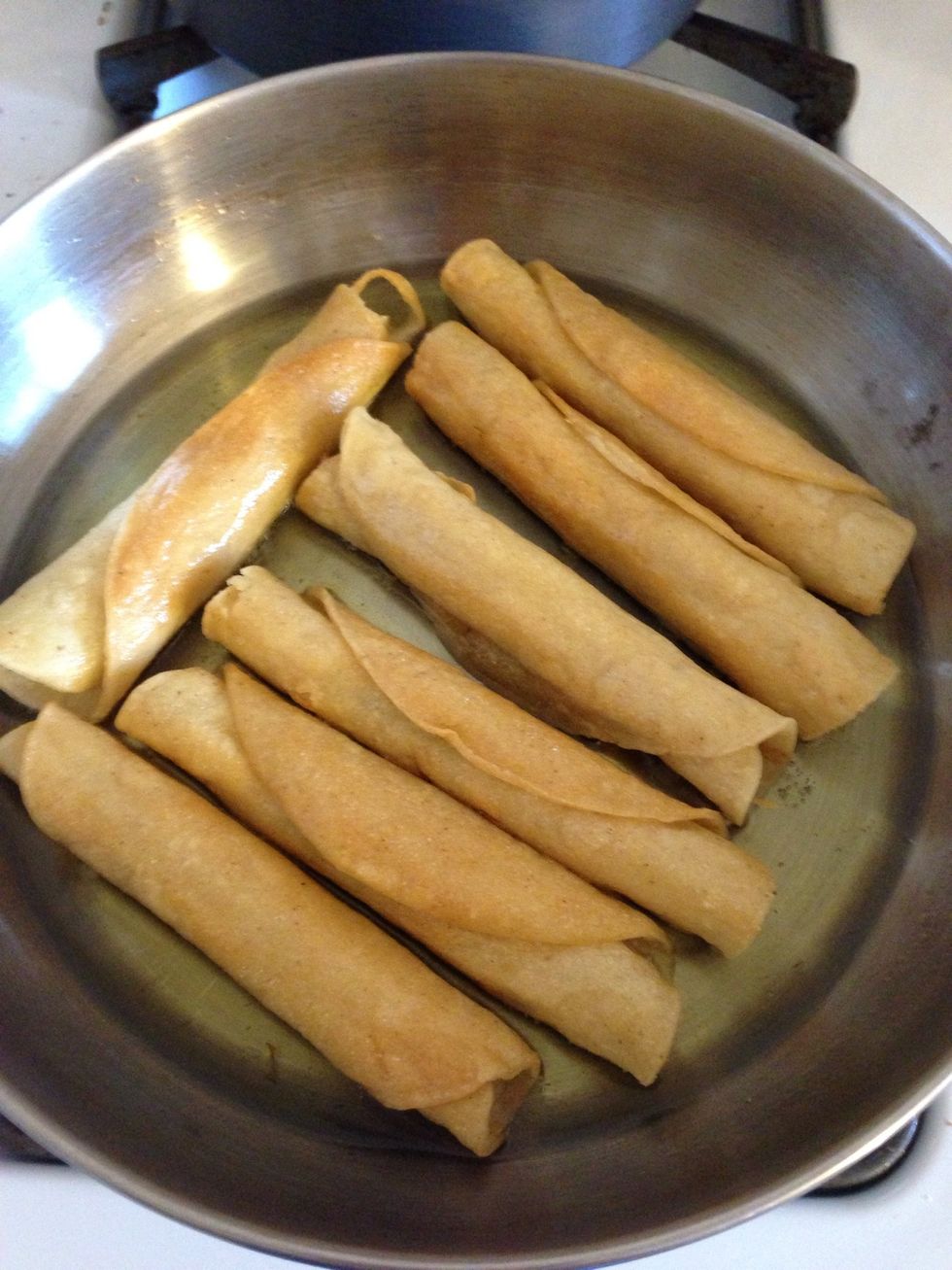 Turn them around until you see this golden color to them. You can leave in longer if you want them crunchier.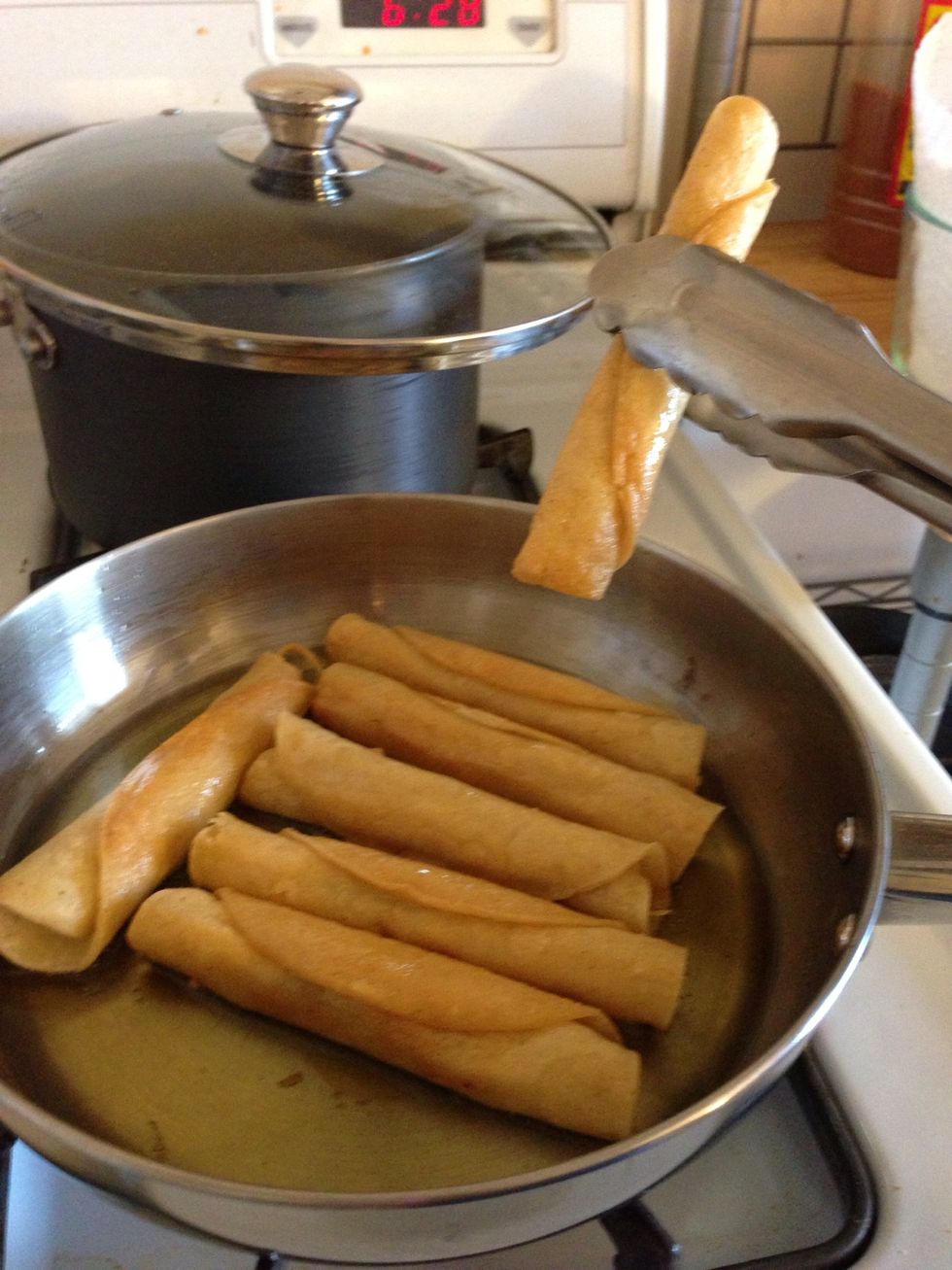 As you pull them out, let some of the oil drain out by holding the taquito at an angle with the tongs, a few seconds only.
In a paper towel lined bowl set down each taquito you pull out.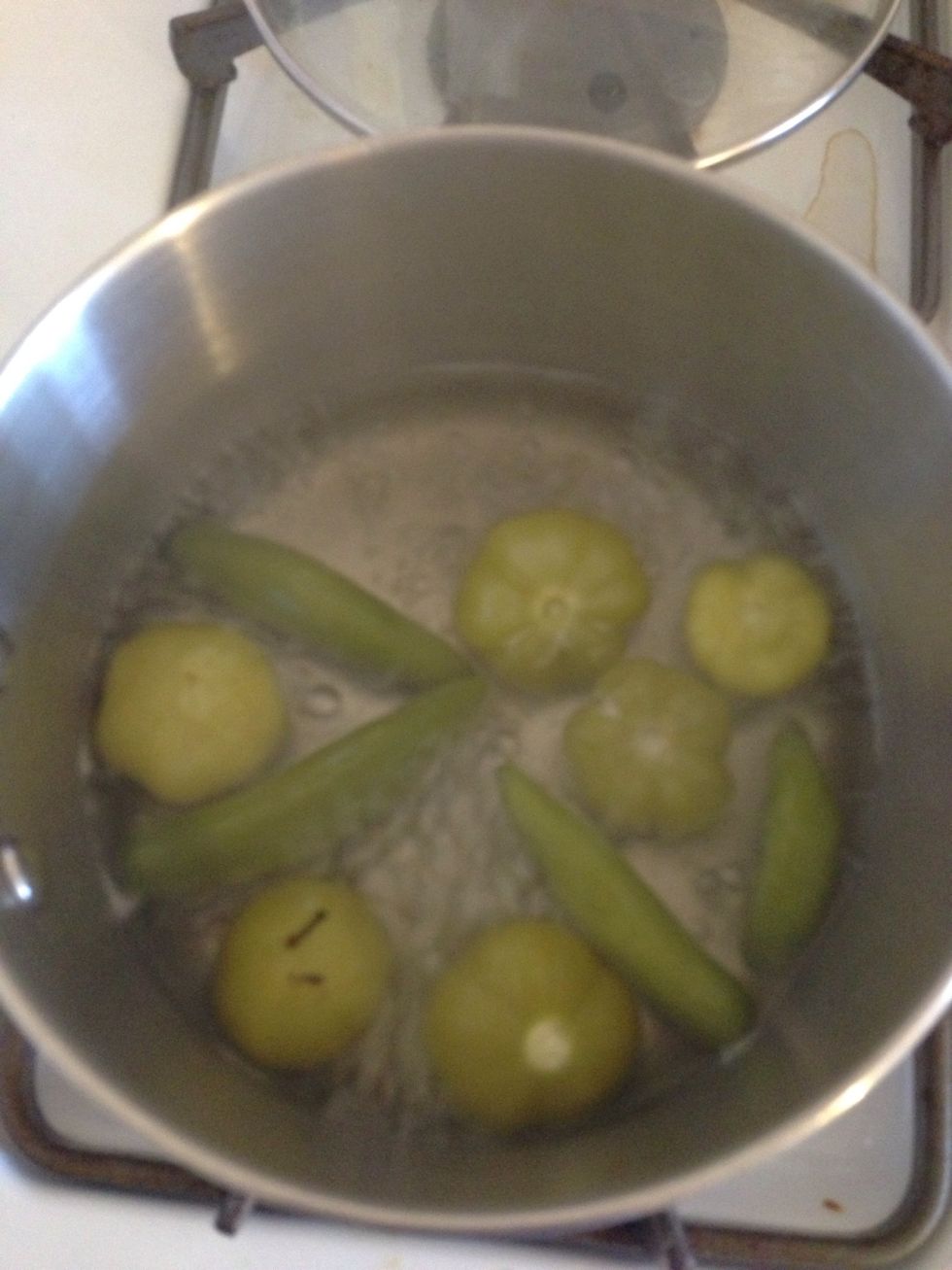 The serranos and tomatillos should look dark green when done boiling. Pull them out into a blender.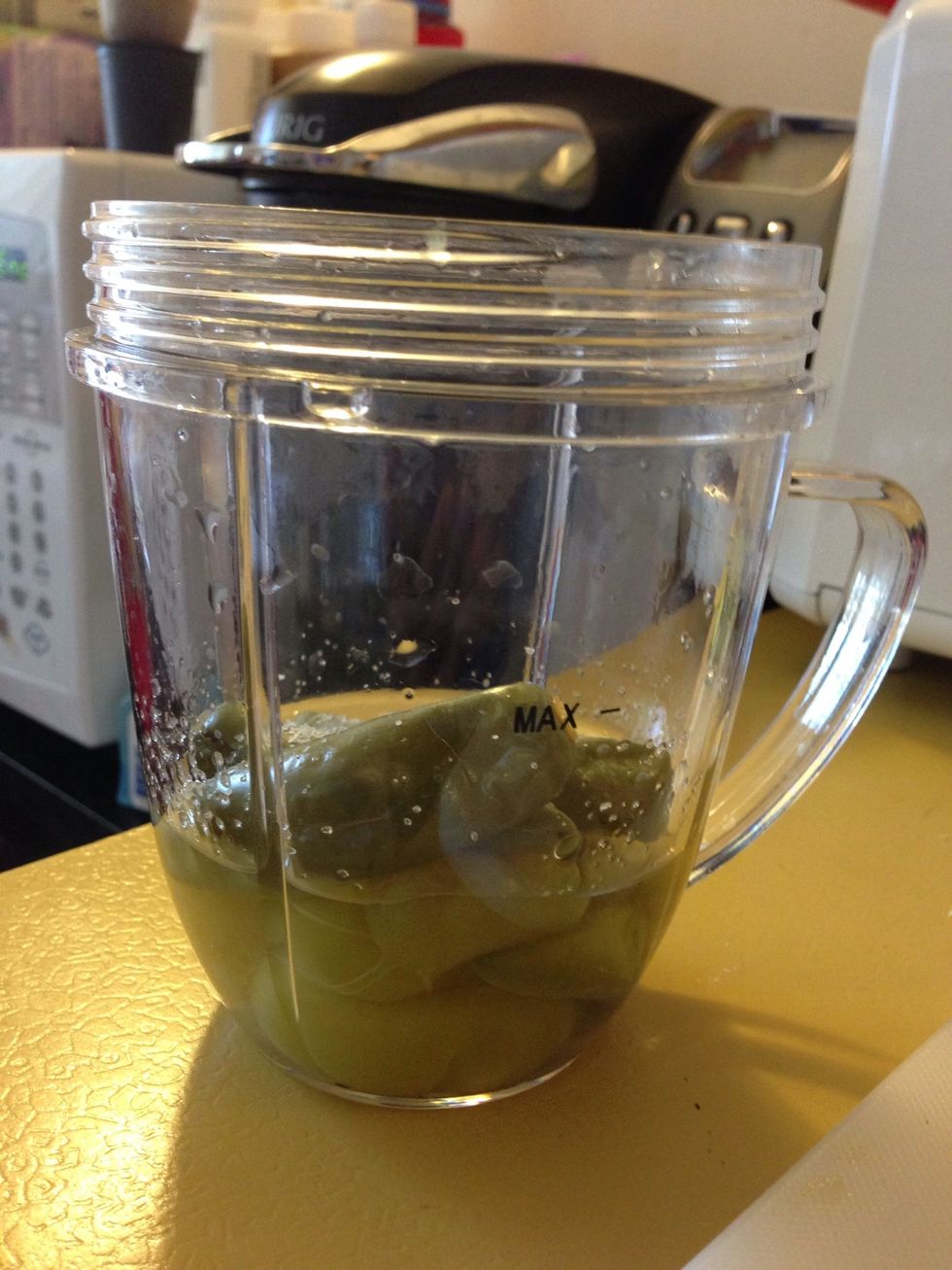 Add only half of what you have in peppers of water. Example, you can see the peppers are at the MAX line on my cup, I added water only to cover half of the peppers. Add 1 teaspoon of salt. Blend.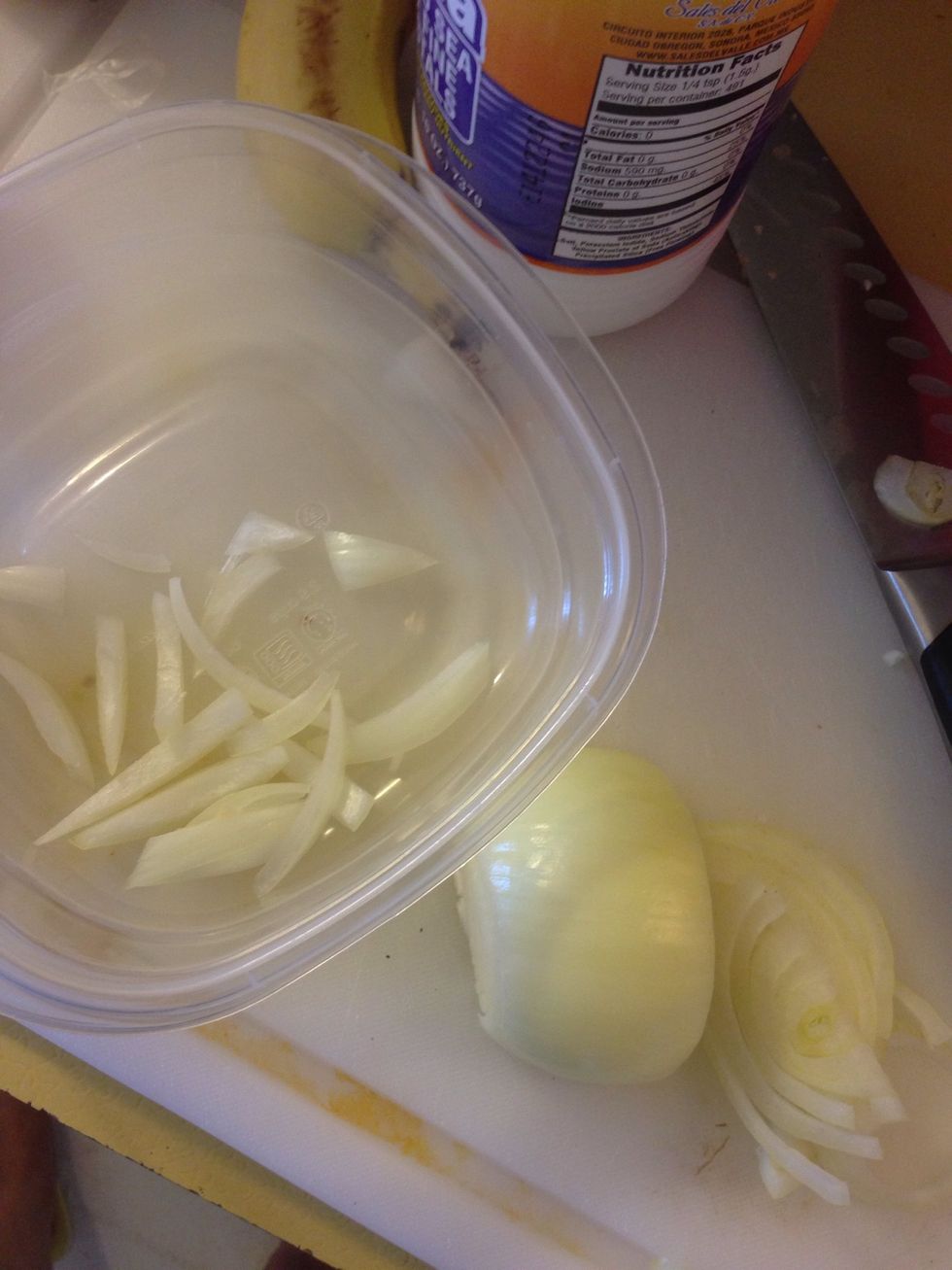 Dice up 1/4 of an onion, 1/2 a tomato, and chop about 2-3 cups of lettuce. This will be the topping.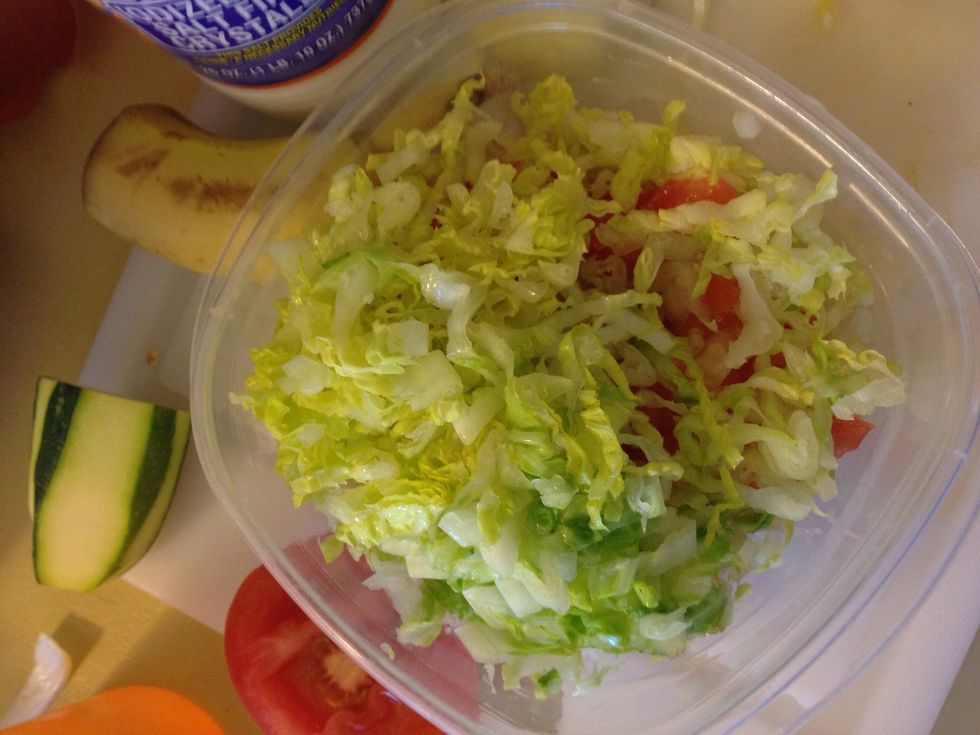 Add the juice of half a lime and add salt to taste. Mix it up.
Take your taquitos and top them off with sour cream, lettuce mix, and salsa verde (green salsa). You can eat by themselves or pair them up with rice and or beans. Enjoy!!!
1 chicken breast
3 potatoes
Tortillas
Oil
6 small tomatillos
6 Serrano peppers
Salt
Pepper
1 onion
1/2 tomato
1 garlic clove
Sour cream
Dulce Sikes
26 yr old, mother of 2 girls, wife of great man. Fun, funny, savvy, love to shop, love to eat, love to love!
Santa Barbara, California