Heat olive oil in large stew pot. Season chicken with salt and pepper. Brown chicken on both sides, remove to plate.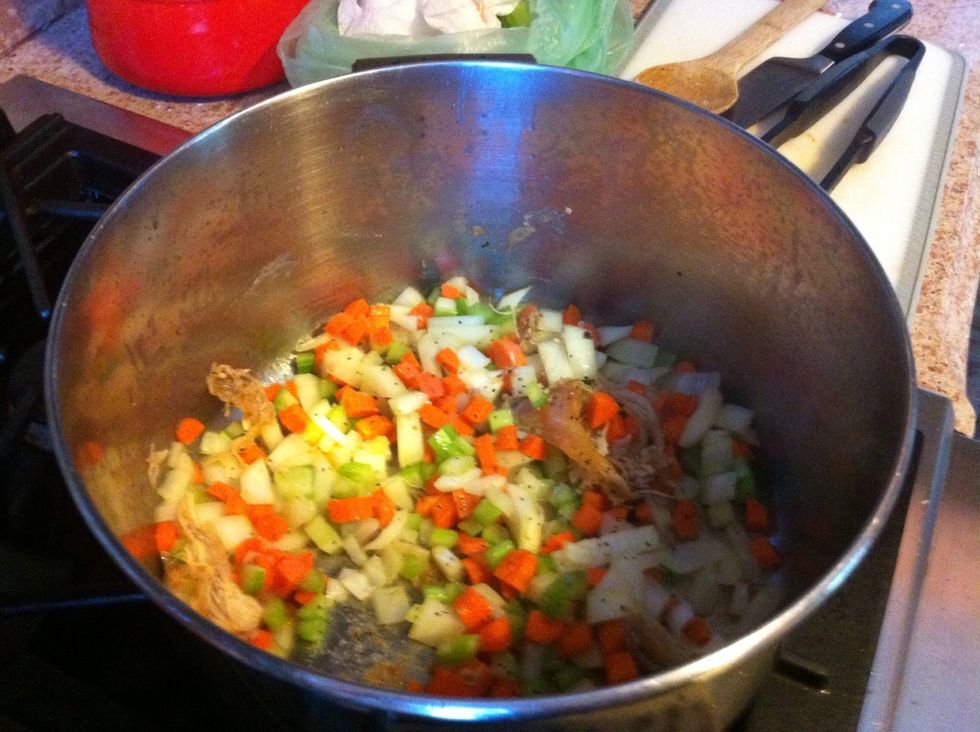 Add diced onion, carrots, and celery to pot. Cook until they begins soften. Add remaining salt and pepper, thyme and turmeric.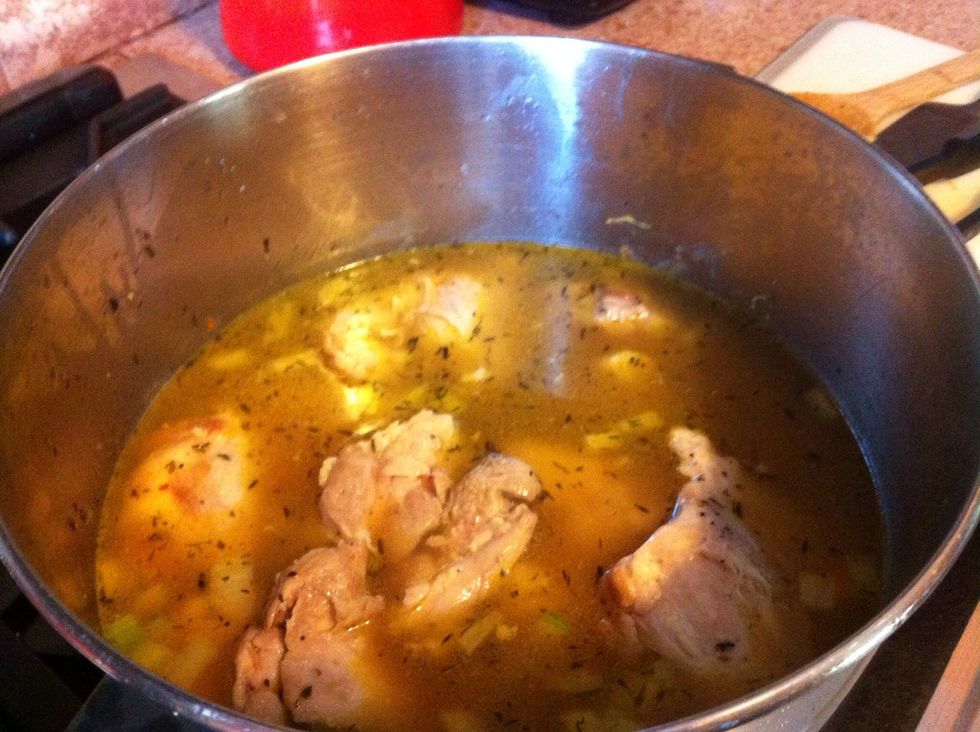 Add chicken stock, and place chicken thighs back into pot. Bring to boil, cover, and reduce heat to medium-low. Cook for 30 minutes.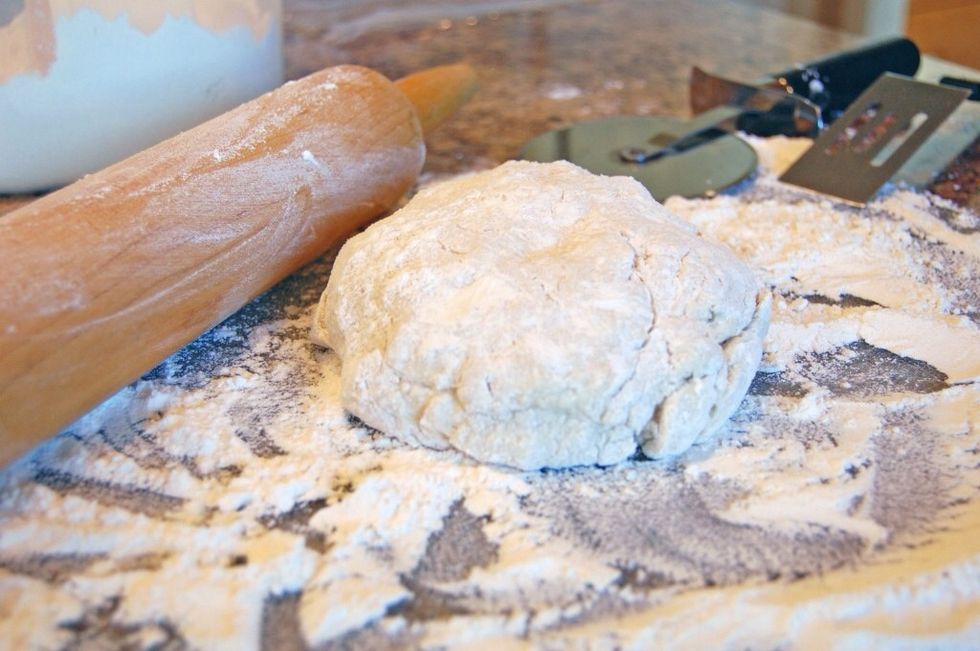 While chicken is stewing, make the dumplings. Combine all dry ingredients in bowl, and cut in butter until the size of small peas. Add the milk and stir gently until dough comes together in a ball.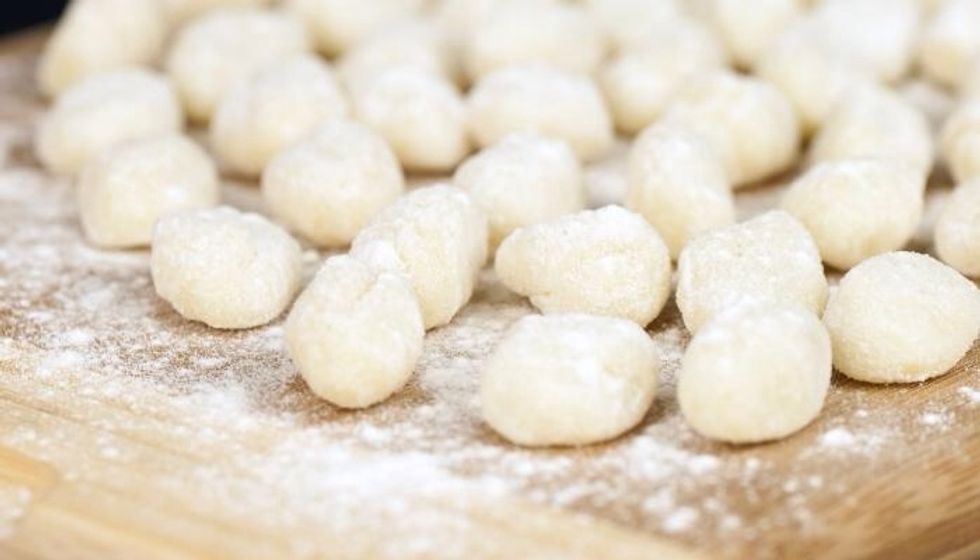 Roll out to 3/4 inch thick, cut into 1/2 inch strips then again into 1/2 inch pieces.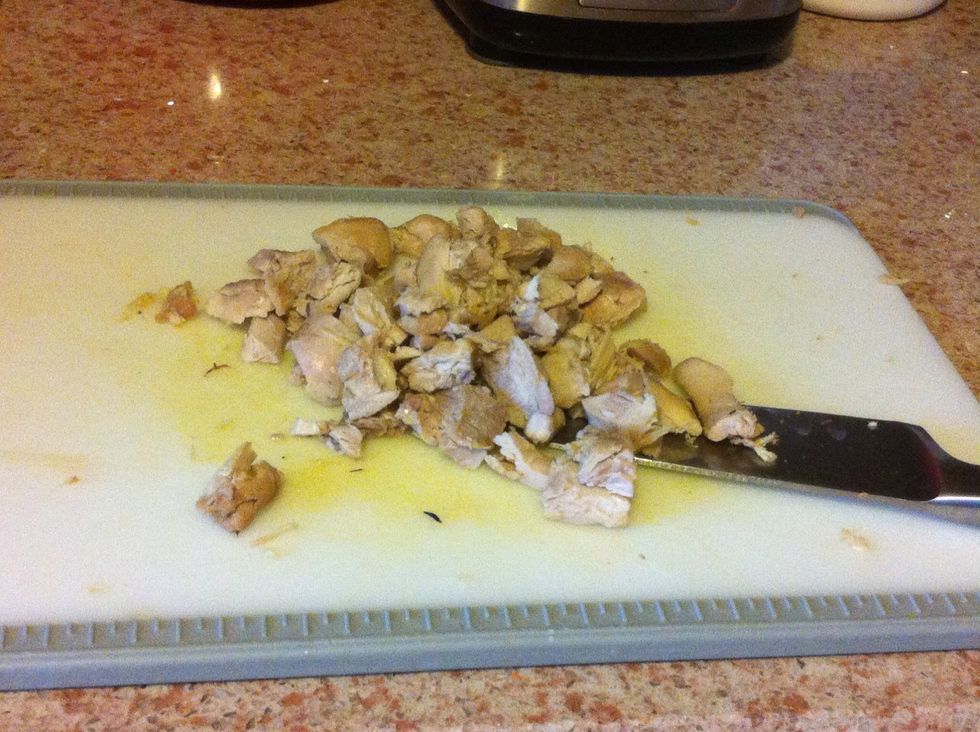 Remove chicken from pot. Allow to cool slightly, then cut into bite size pieces.
Bring stock to boil, add dumplings one at a time. They are done when they float to the top. Add diced chicken back to pot, and enjoy!
1/2lb Chicken thighs
2.0Tbsp Olive oil
1/2tsp Salt
1/4tsp Black pepper
1.0 Onion
1.0c Carrot
1/2c Celery
1/2tsp Dried thyme
1/4tsp Turmeric
6.0c Chicken stock
2.0c Flour
2.0Tbsp Butter
1/2tsp Baking powder
1/4tsp Sea salt
1.0c Milk