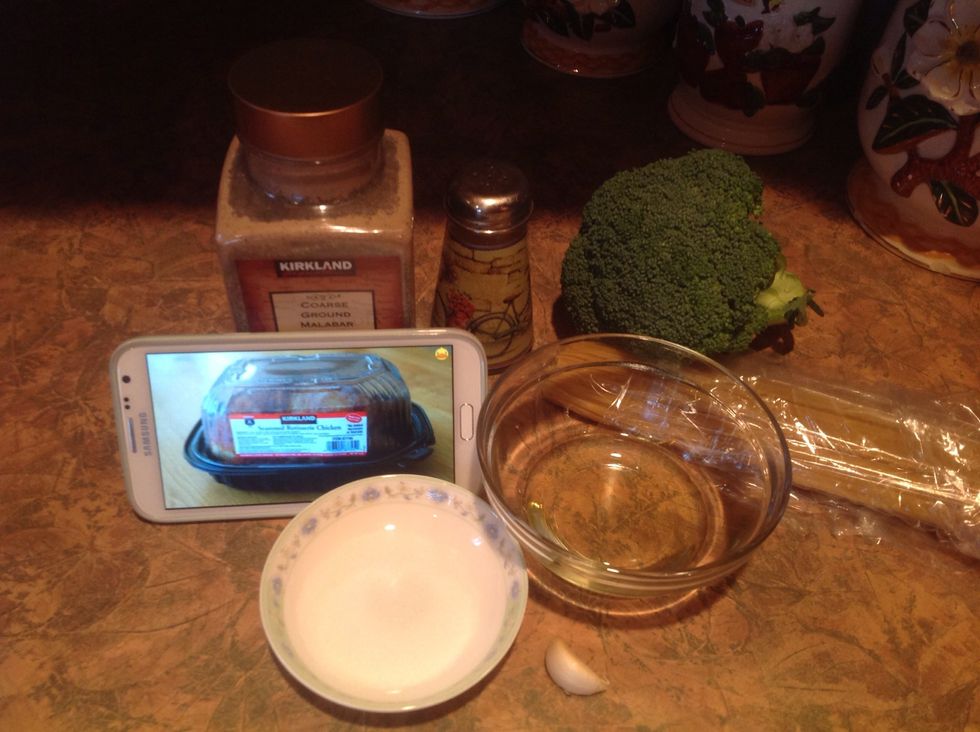 Ingredients you will need.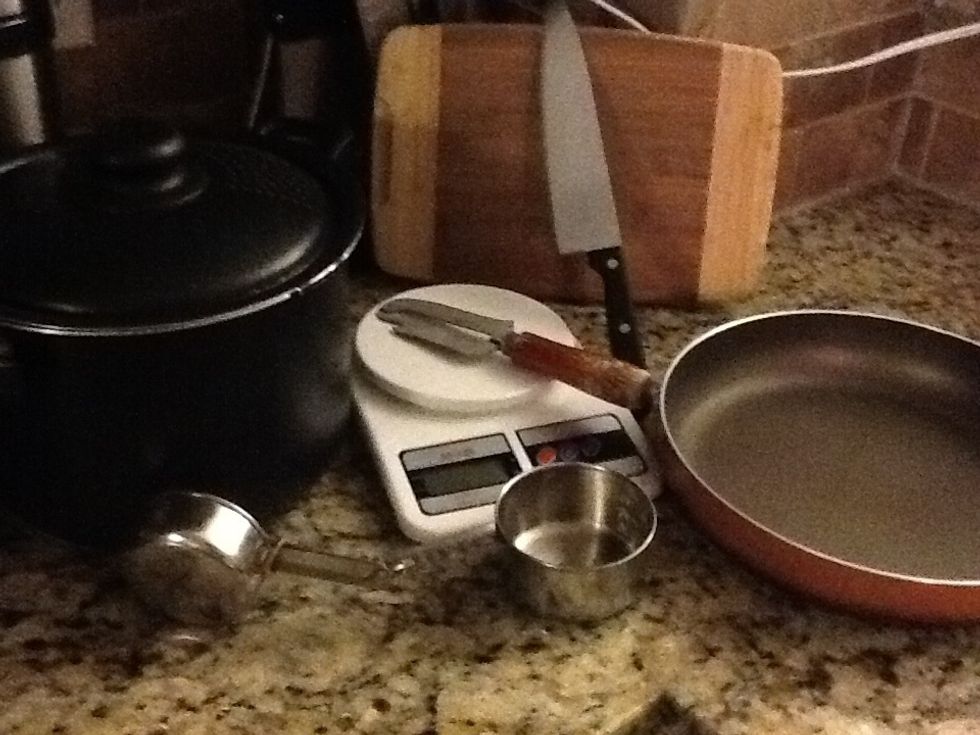 The equipments you will need include a large saucepan, a skillet, a cutting board, a scale, a peeler, chef's knife, a 250mL measuring cup/liquid measure, and a spatula.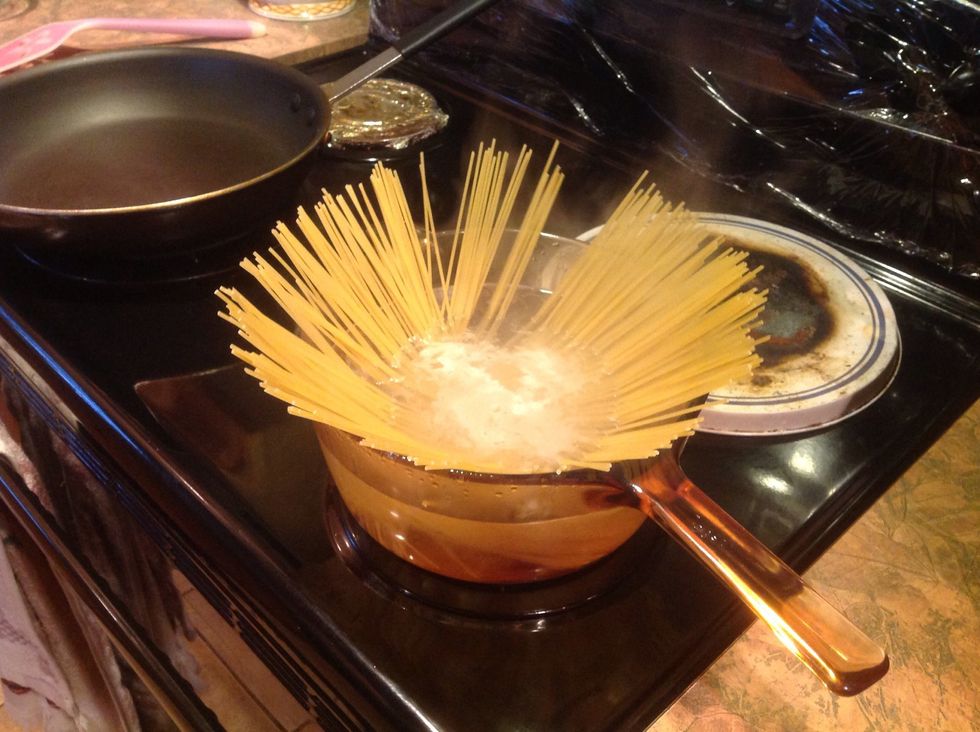 Cook the spaghetti according to the package directions.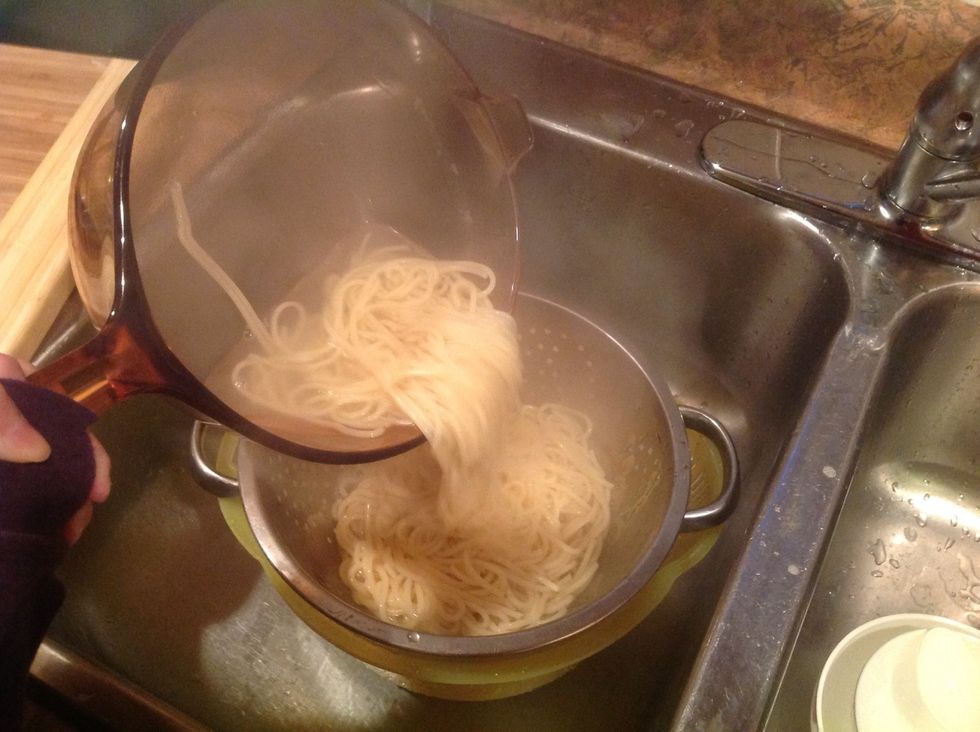 Drain the spaghetti.
Reserve 250mL of the cooking water.
Cut off the broccoli stalk, peel it, and thinly slice it crosswise. Cut the remaining broccoli into small florets.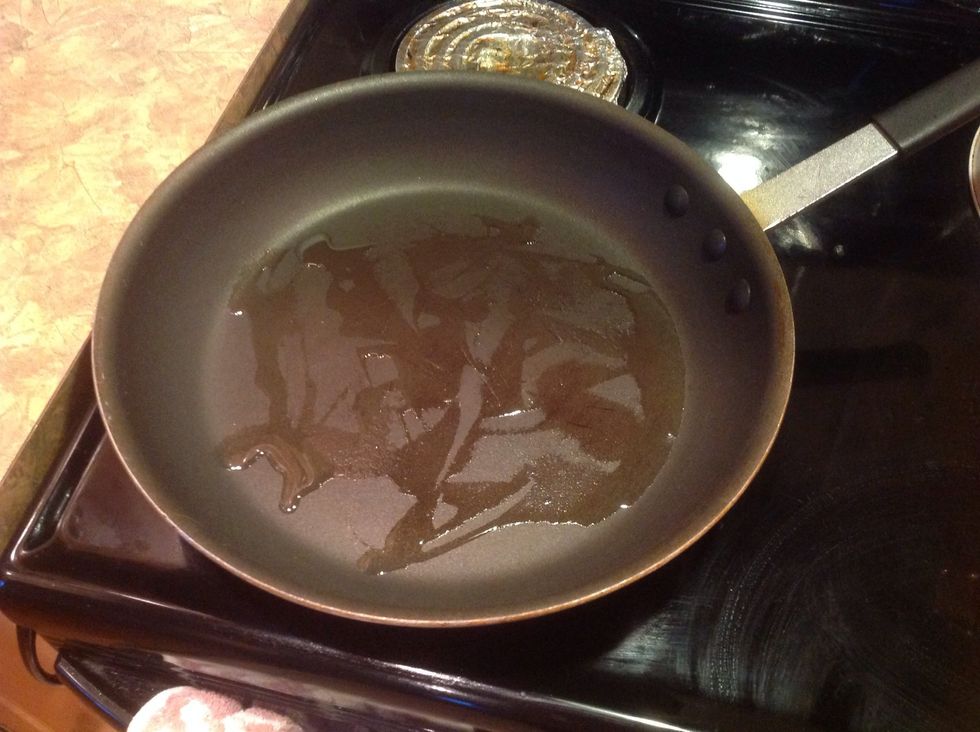 Heat half of the oil in a skillet over medium heat.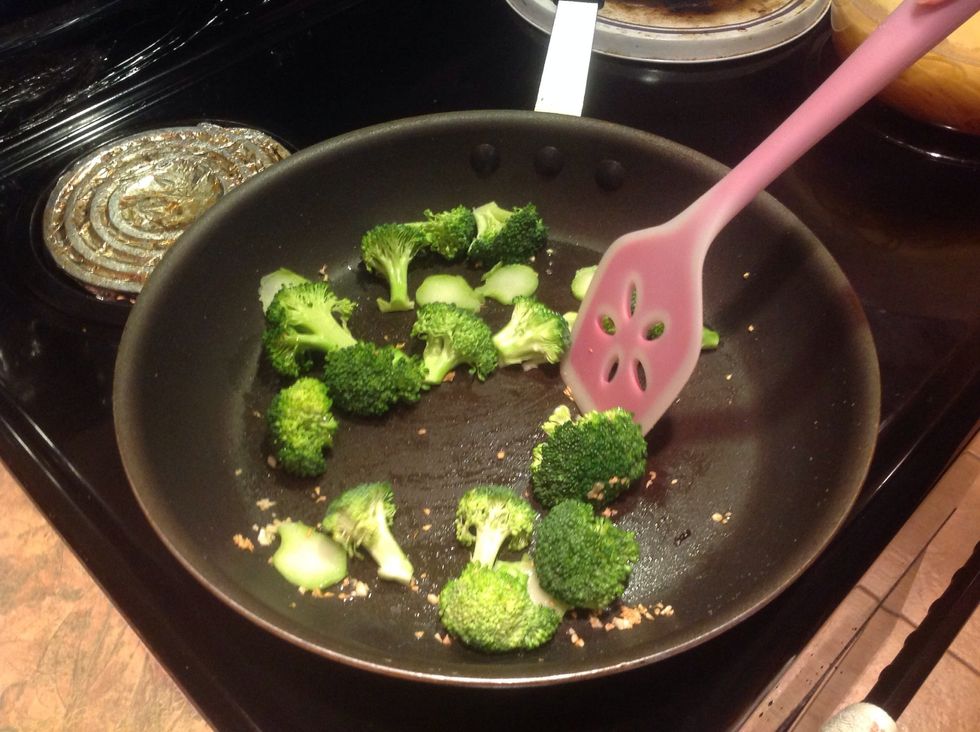 Add the broccoli, garlic, and 1.25mL of salt and cook until garlic is lightly browned and broccoli is fork-tender. Approximately 4-5 minutes.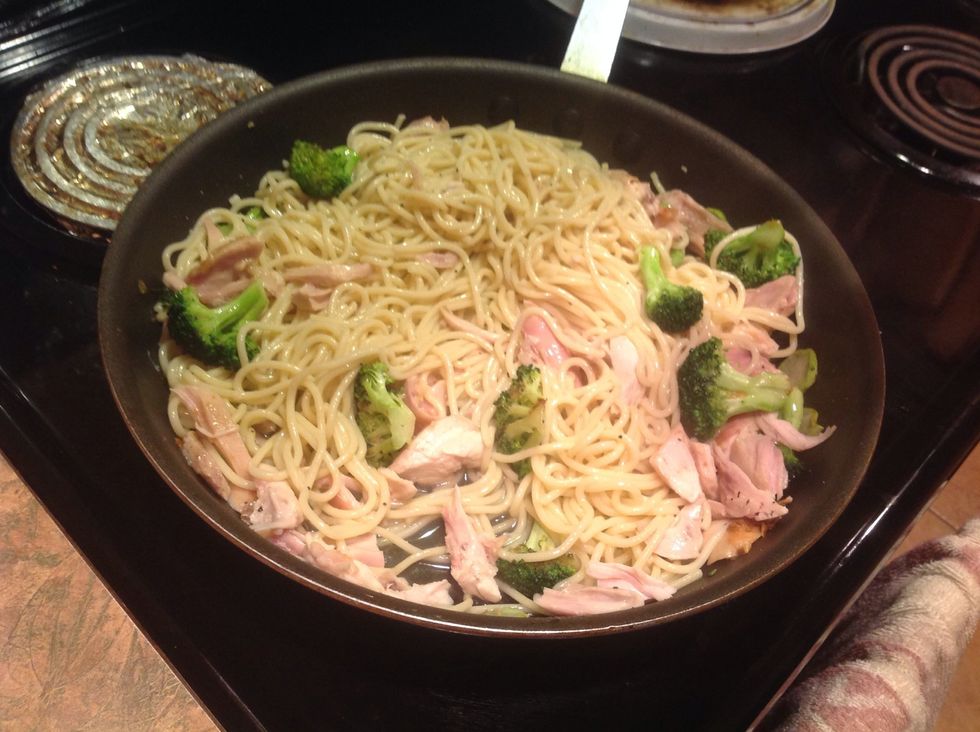 Add the pasta, reserved pasta water, chicken, remaining 1.25mL of salt, and a few grains of pepper. Cook until heated through. Approximately 3 minutes.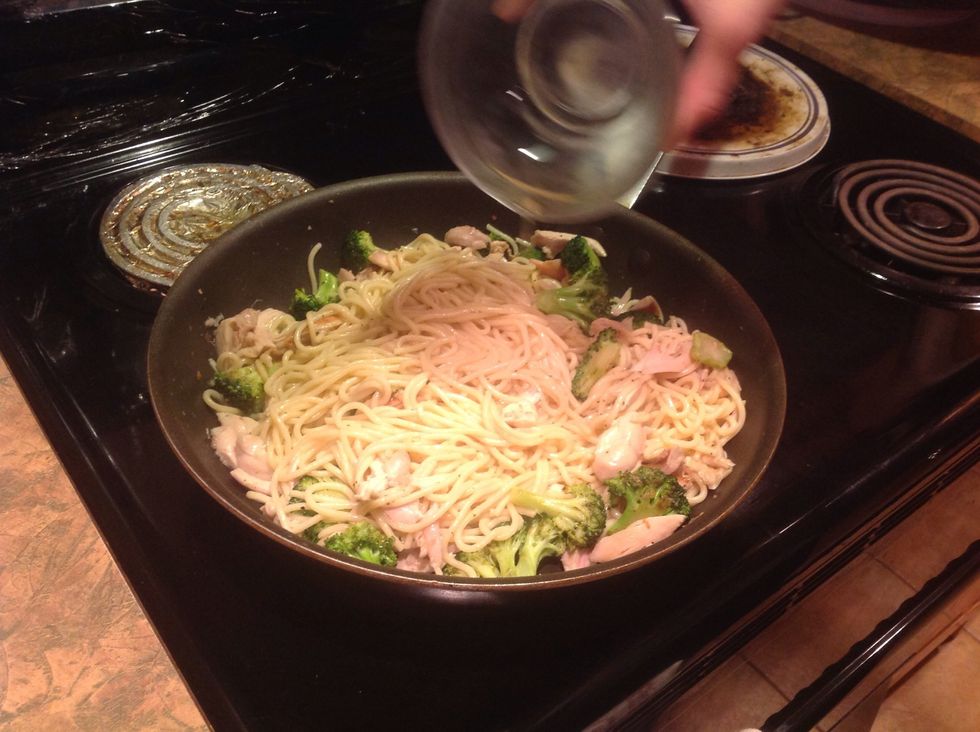 Add a few more grains of red pepper and toss well. Adjust to your own tasting. Drizzle with the remaining oil before serving.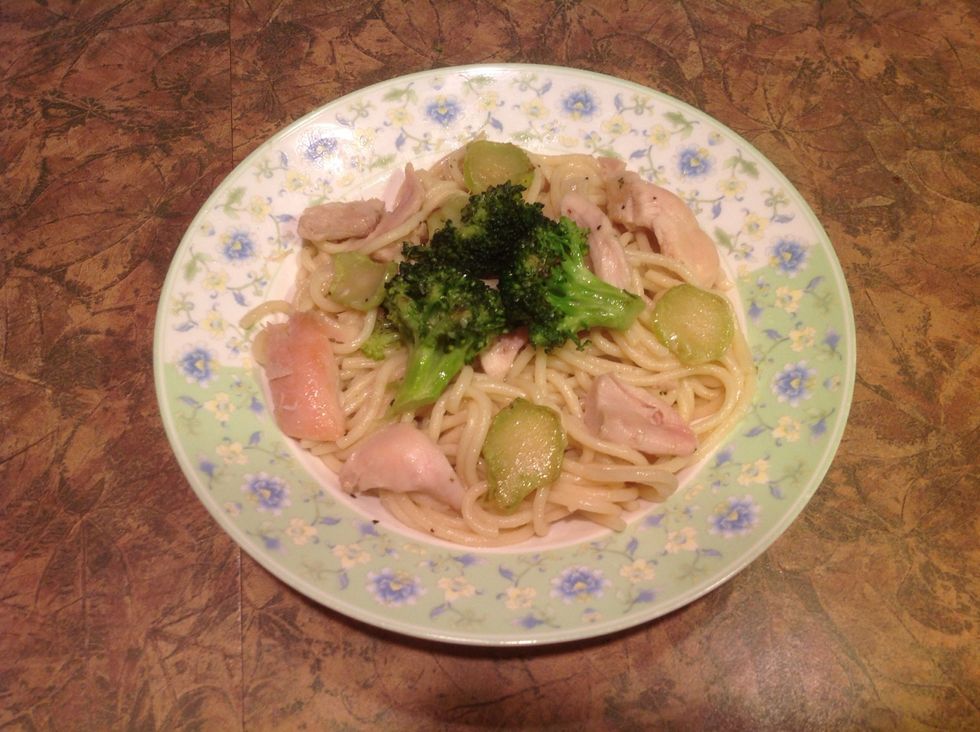 Serve and enjoy! :)
454.0g Spaghetti
225.0g Large head broccoli
60.0ml Olive Oil
2.0 Garlic Cloves
2.5ml Salt
473.0g Rotisserie Chicken, meat shredded
1.0pch Freshly ground black pepper
1.0pch Red Pepper Flakes