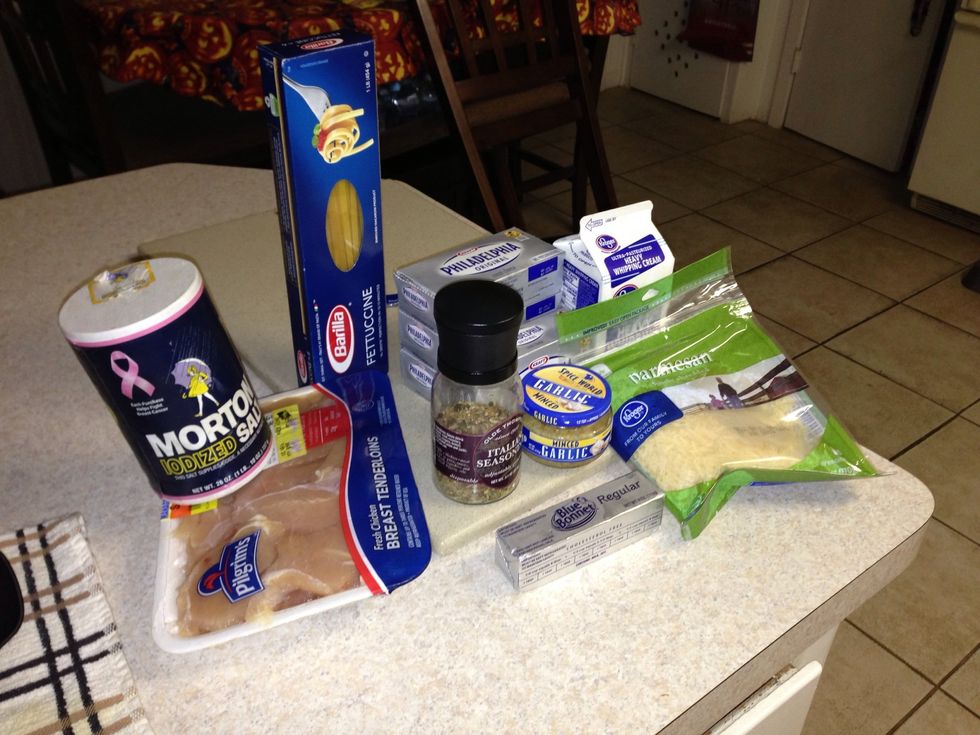 These are ingredients . I think I forgot to put Italian seasoning on the list. Sorry!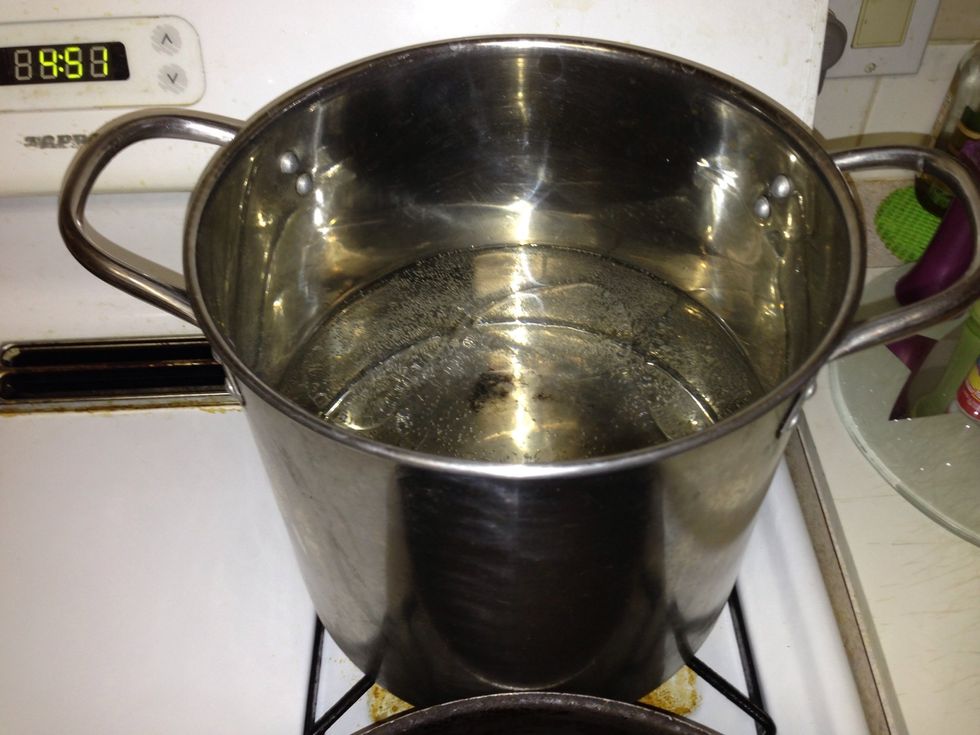 Get a pot and fill with water, oil, and salt. Let this boil while you're doing the rest!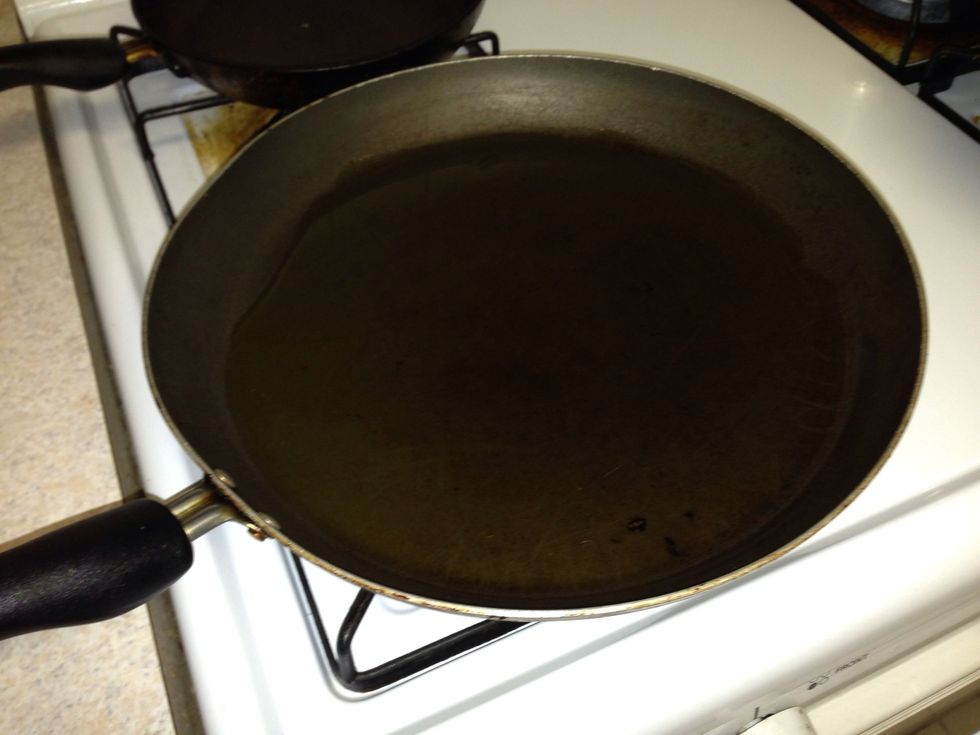 After chicken is rinsed and cut (I used the ones that look like strips and cut them into squares) add a little extra virgin olive oil, just enough to coat the pan.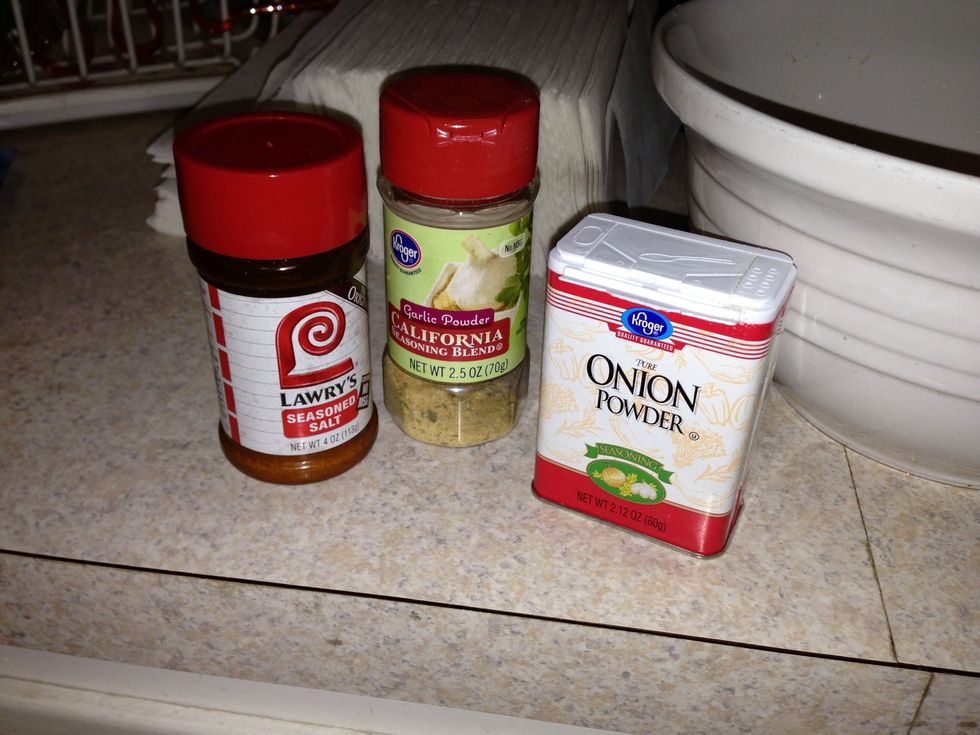 This is what I used to season the chicken. Feel free to use other seasonings.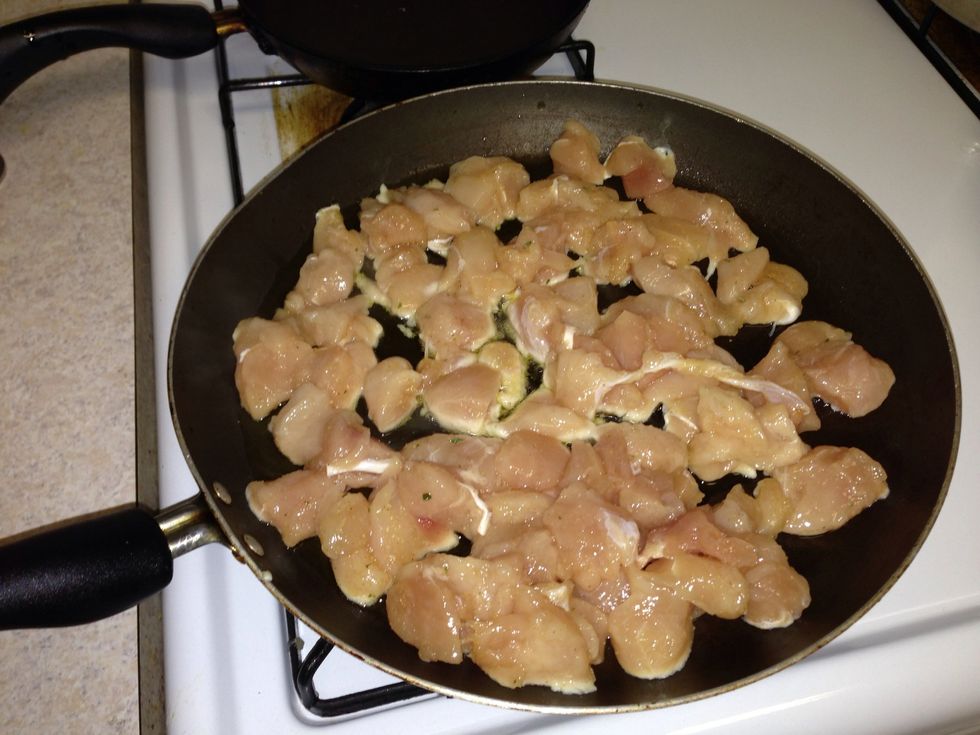 Let chicken cook at low heat an cover.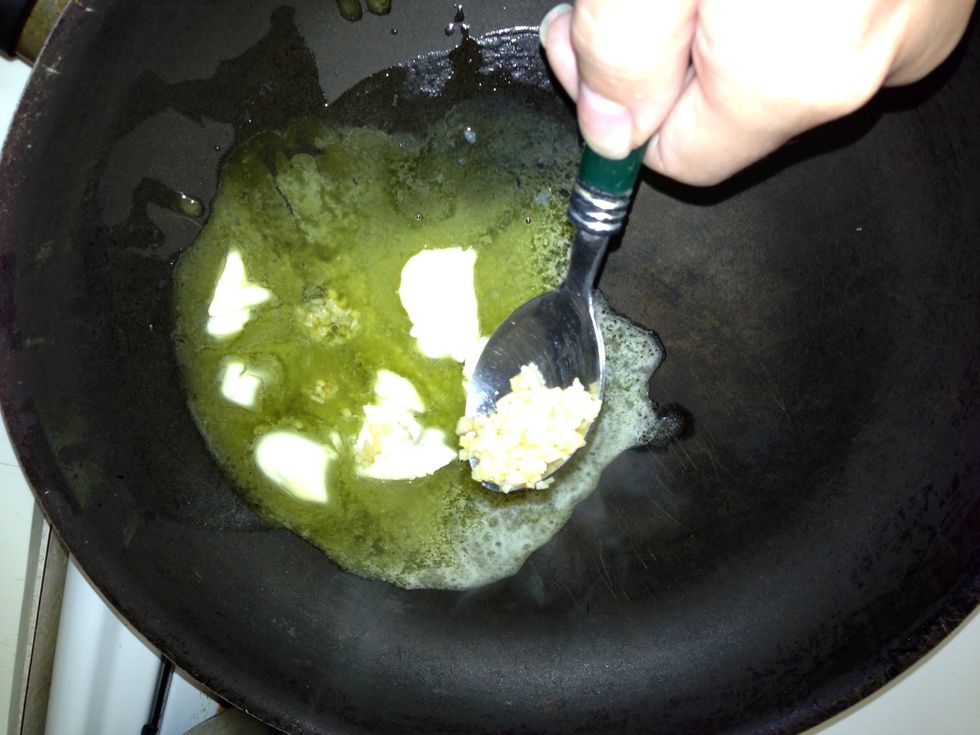 In a separate pan, add butter, garlic, and a little salt.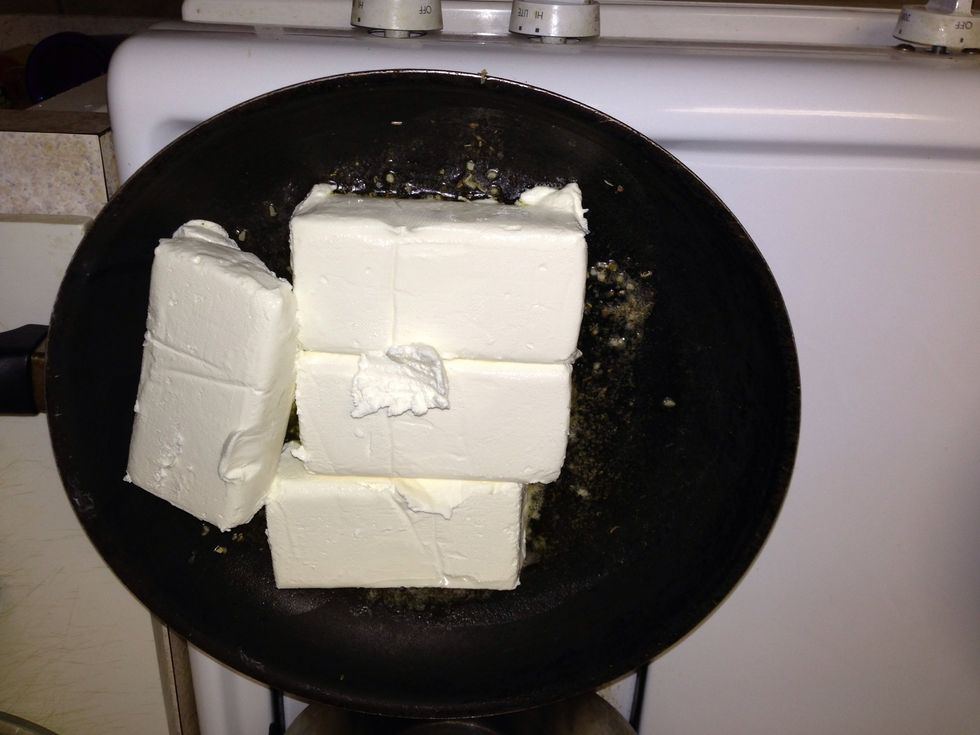 Once all butter is melted add the cream cheese. Make sure it's a low-medium heat.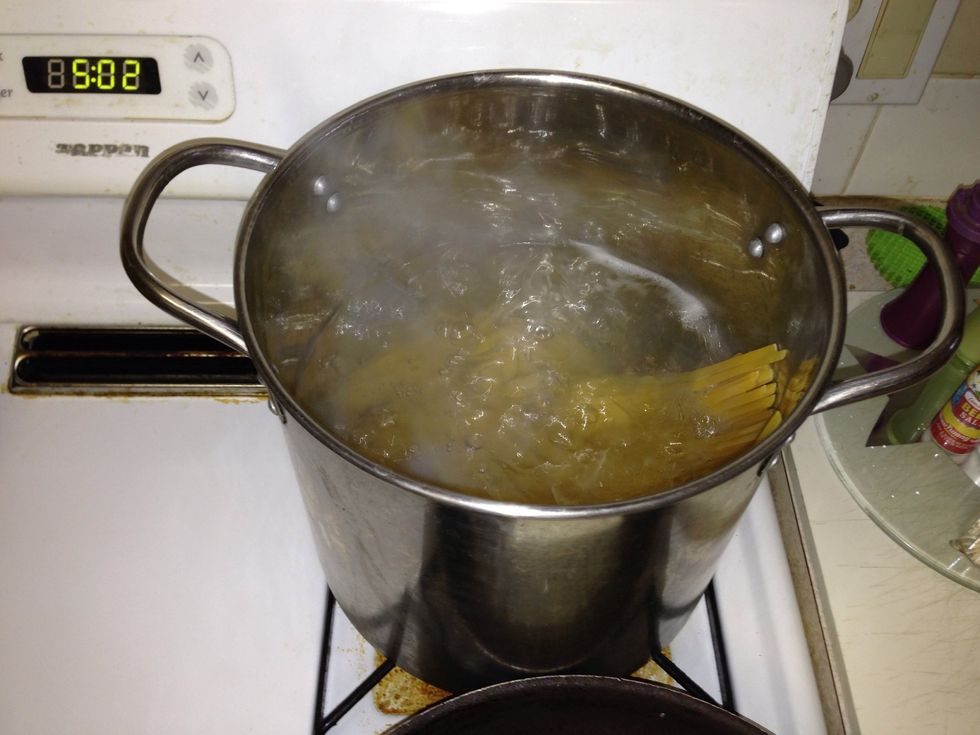 By now water should be boiling so go ahead and add the fettuccine (or other pasta).
Cream cheese should melt a little add a little heavy cream. About half a cup.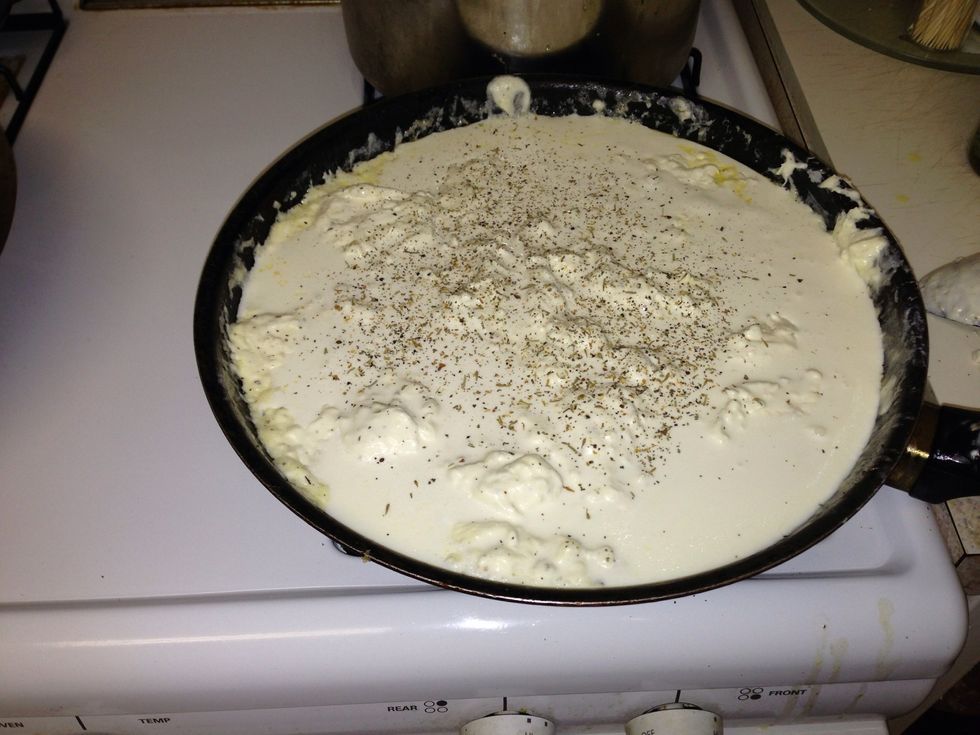 After the sauce cooks for a bit and the cream cheese is almost all the way melted, add the rest of the heavy cream (should have started with a pint). I also add Italian seasoning and salt.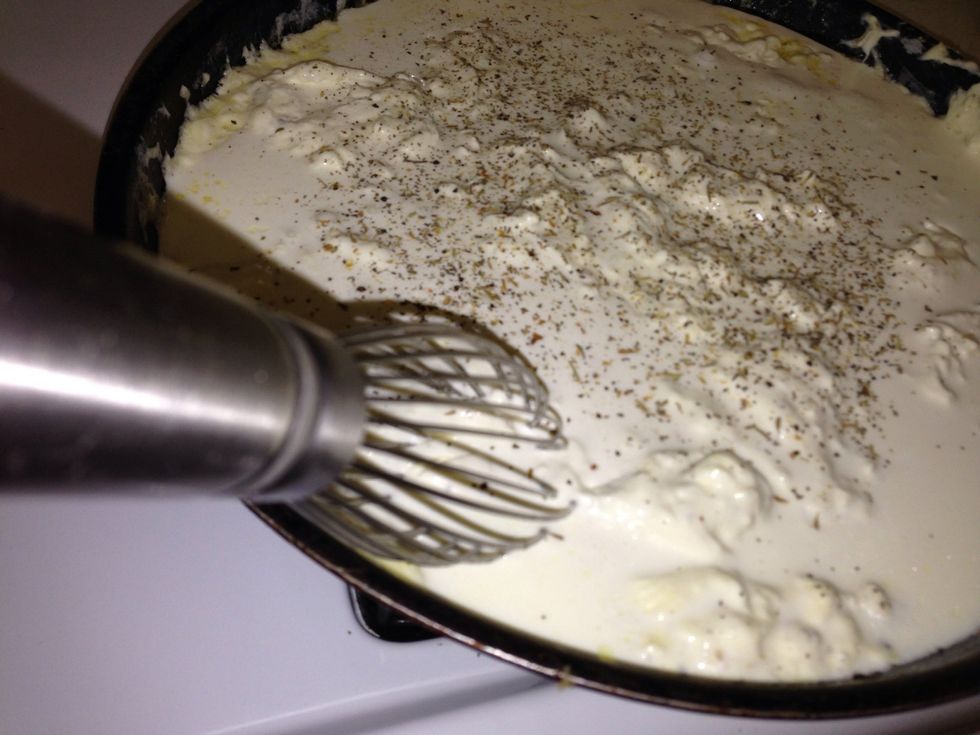 To mix the sauce and to help get rid of the chunkiness, whisk the sauce until its nice and smooth.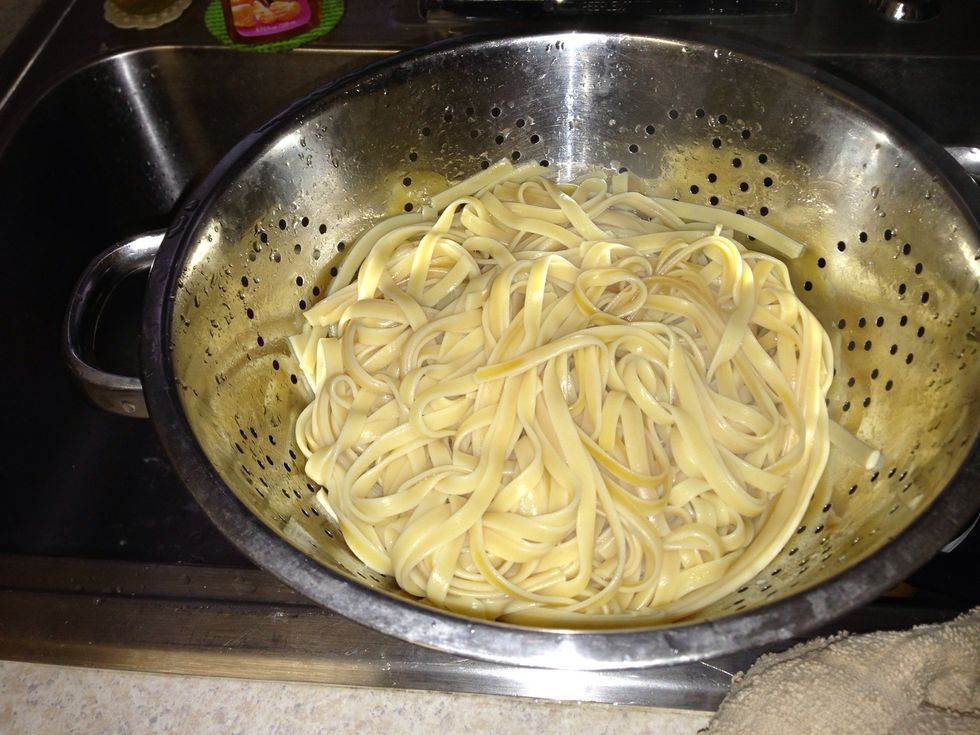 By now the noodles should be ready so go ahead and drain them.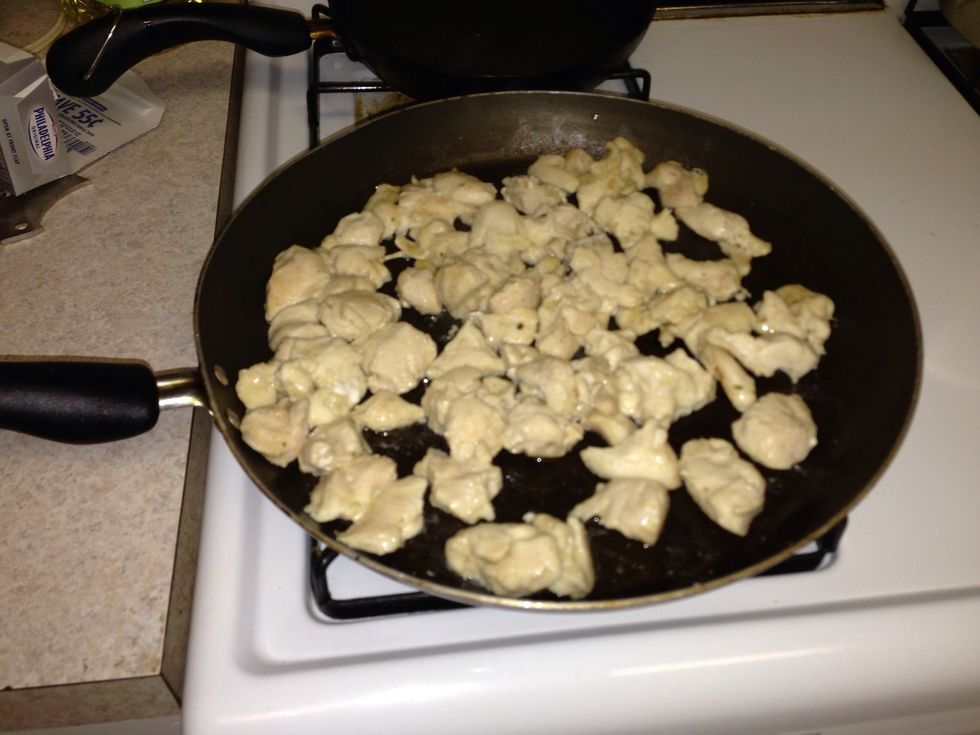 Drain the chicken as well and let it cook a bit longer. You can also turn the heat up, you'll have more time to pay attention to it so it doesn't burn.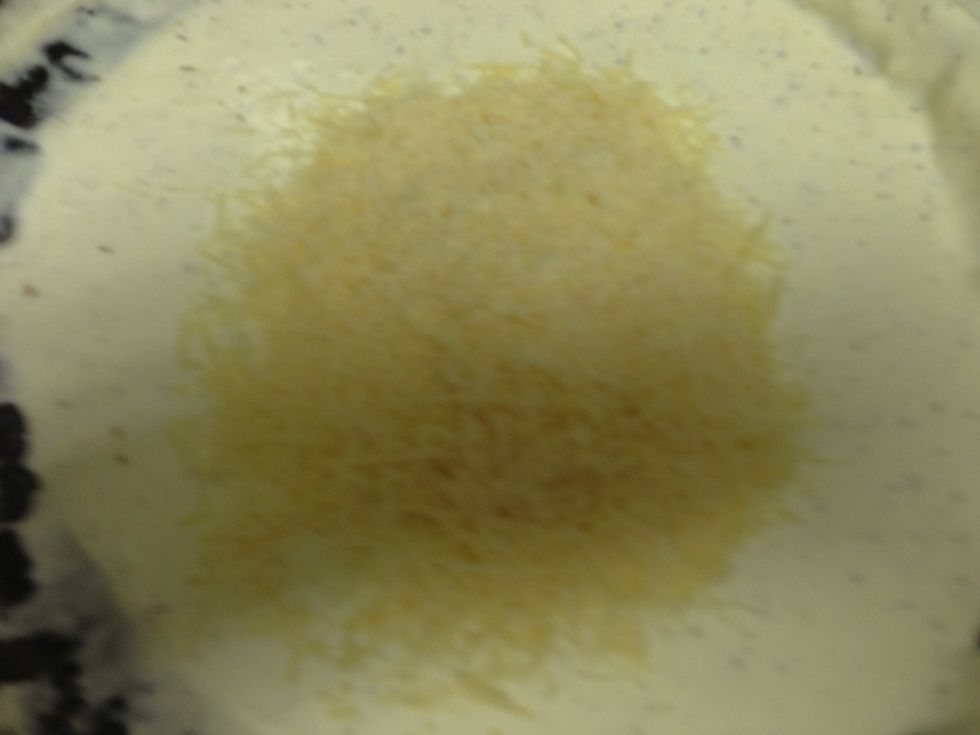 Add all of the Parmesan cheese to the sauce and mix in, should melt fairly quick.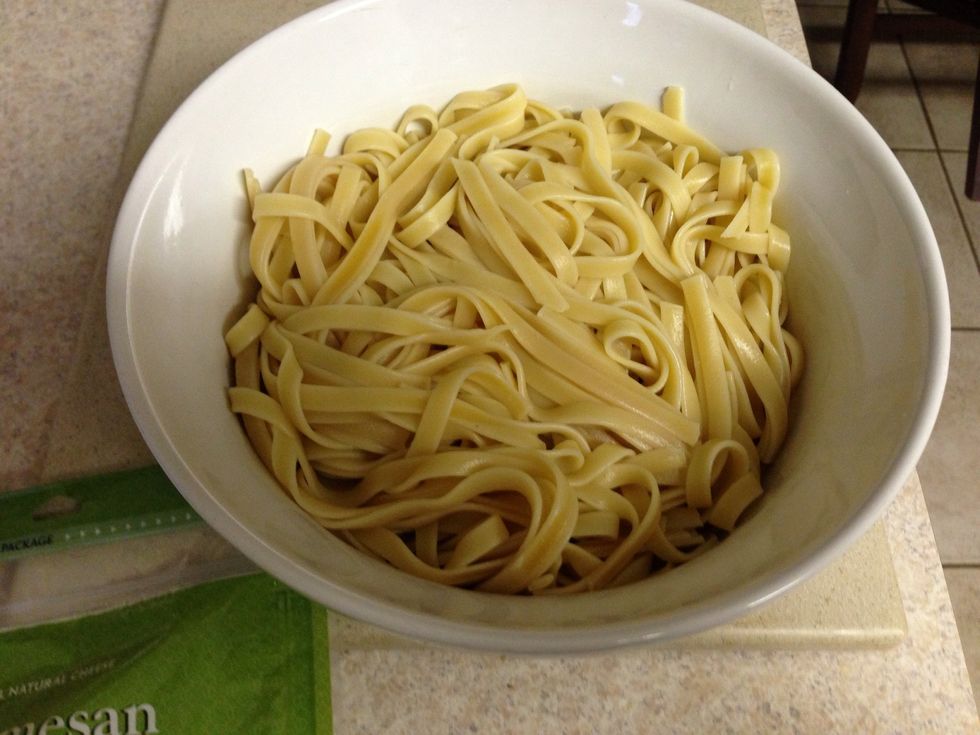 Put the pasta in a pretty big bowl.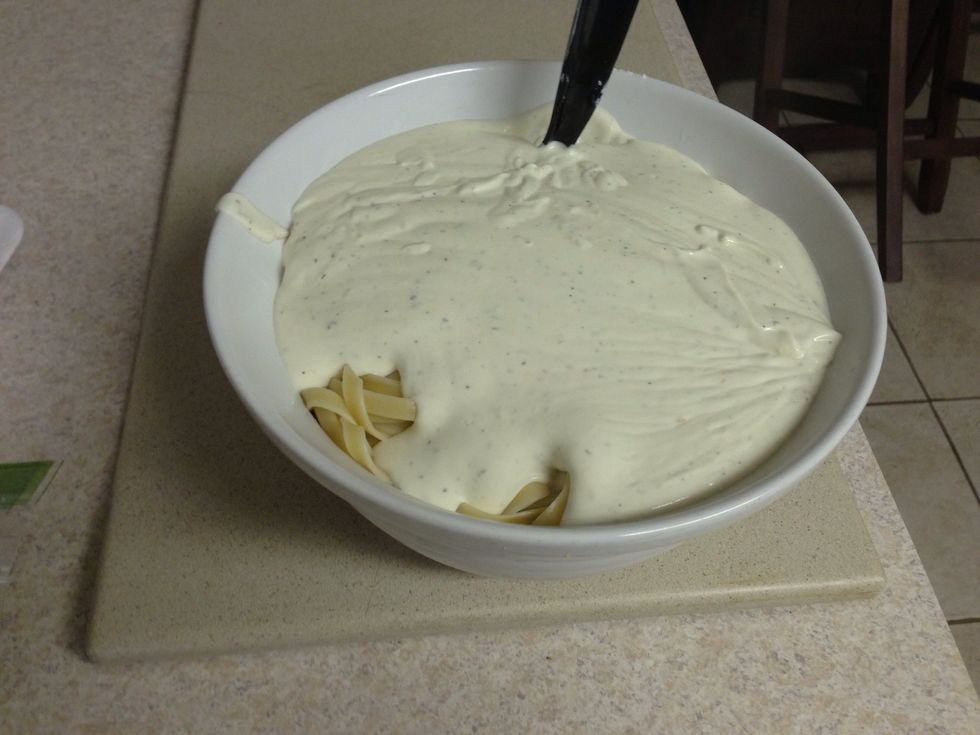 Add the sauce.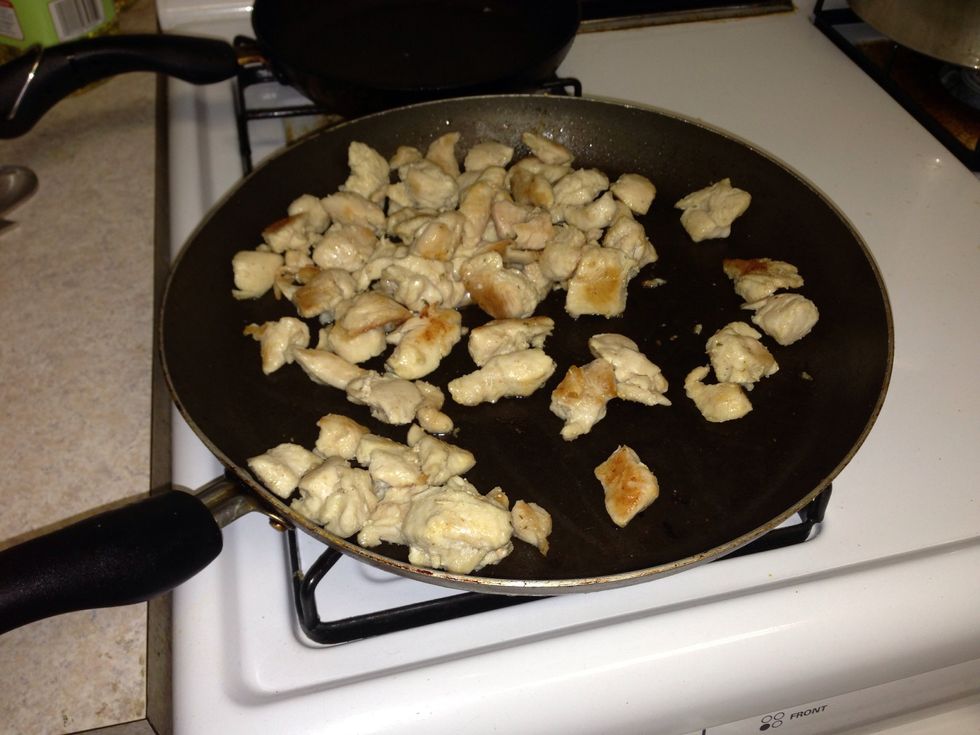 When the chicken has a nice light brown color, go ahead and take it off the stove.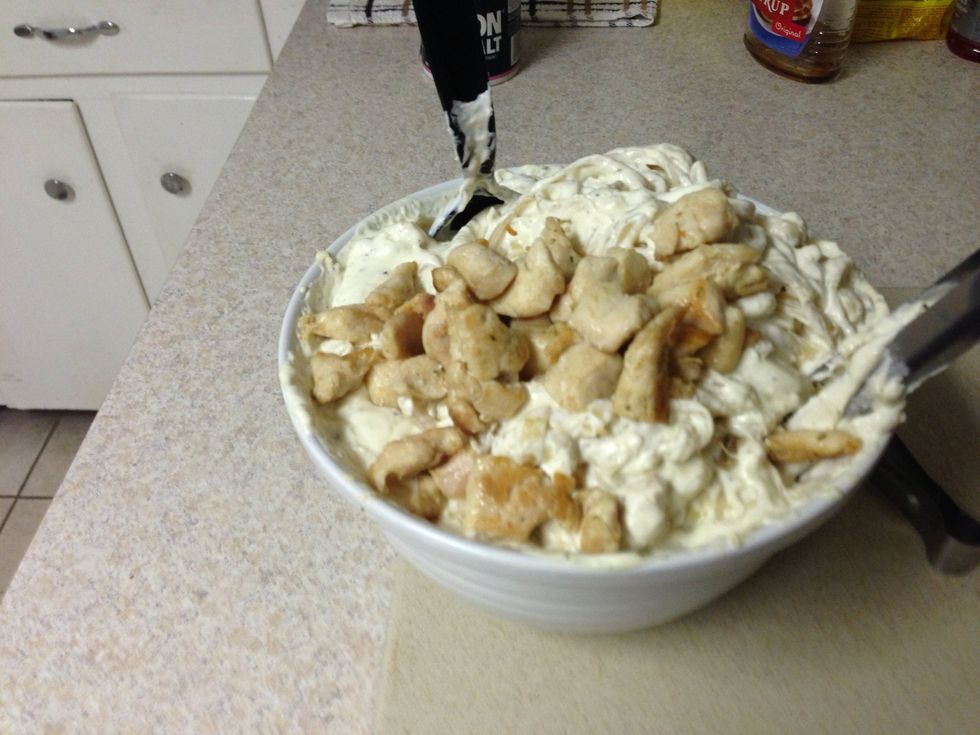 Add in bowl with pasta and sauce.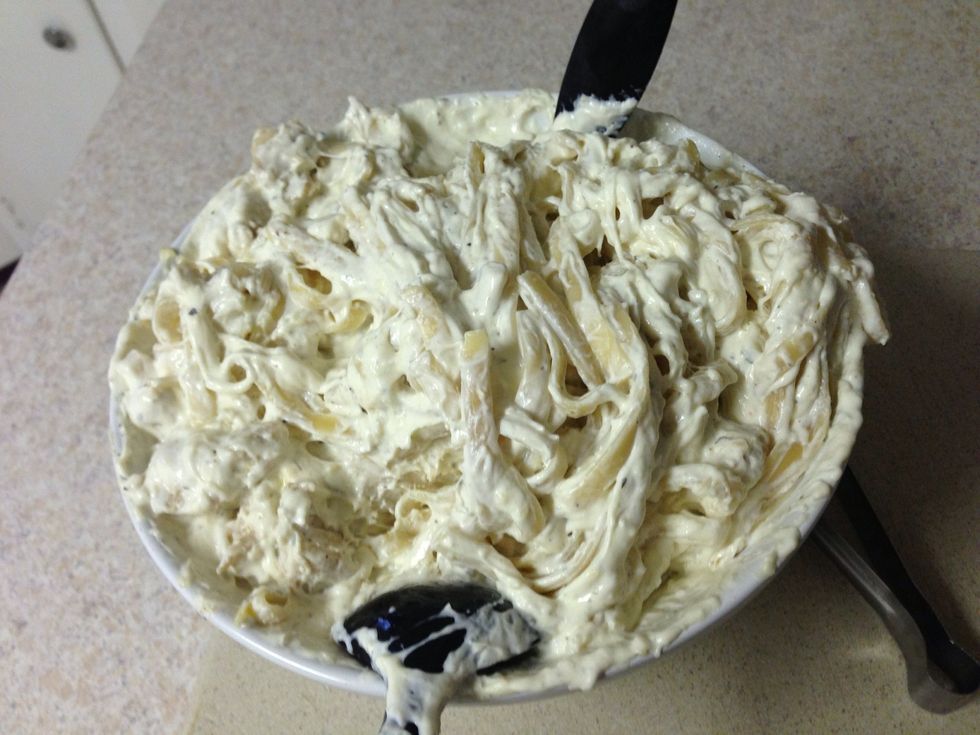 Enjoy ! I usually serve with garlic bread, Ceasar salad, and sometimes Italian sausage. Not the healthiest dish, but it's so good!
1.0lb Chicken
Salt
1.0lb Fettuccine noodles
Olive oil
4.0Tbsp Butter
4.0 8 oz cream cheese
1.0pt Heavy whipped cream
Italian seasoning
6.0oz Parmesan cheese
Oil
1/2tsp Minced garlic