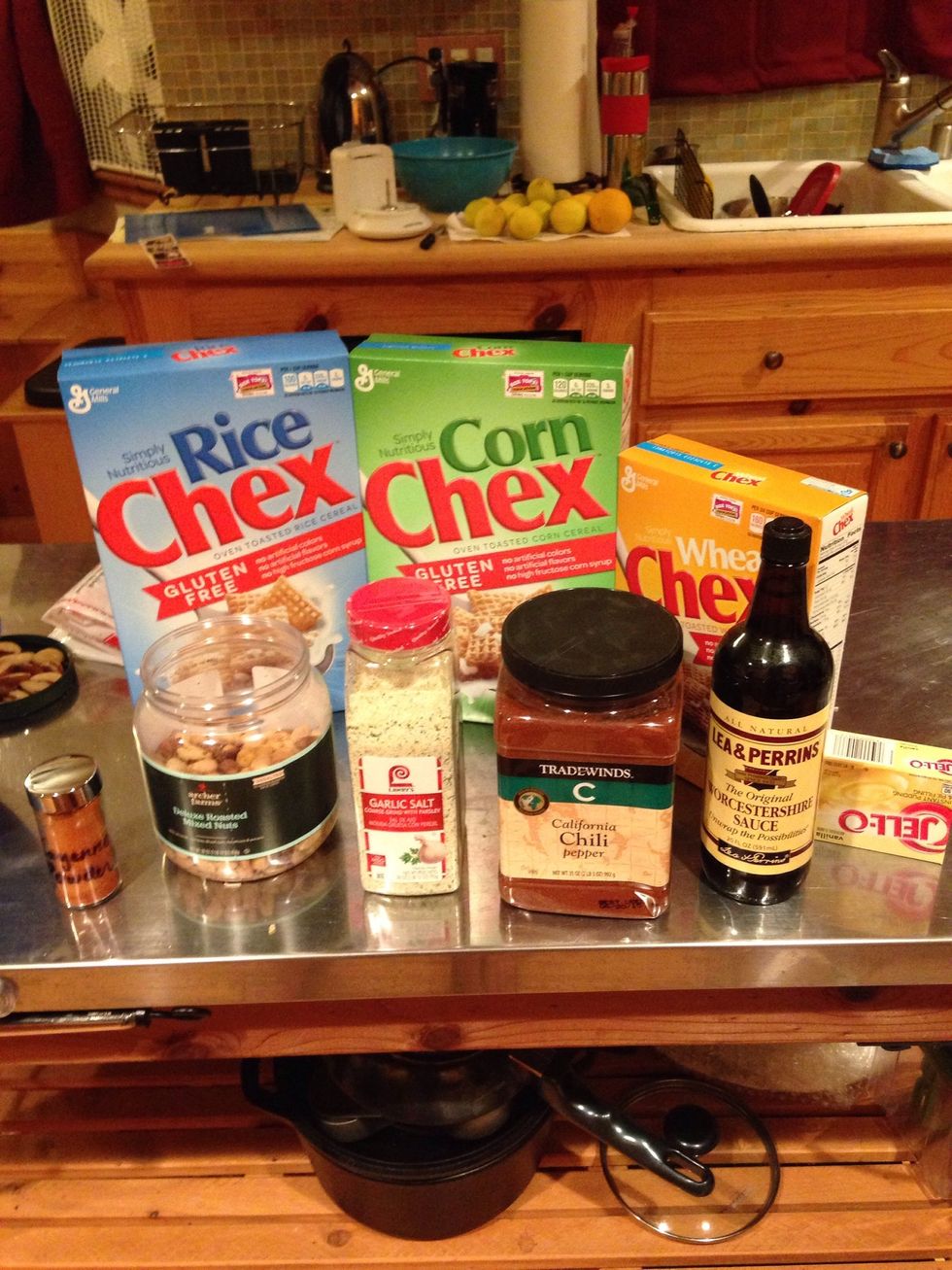 Gather your ingredients.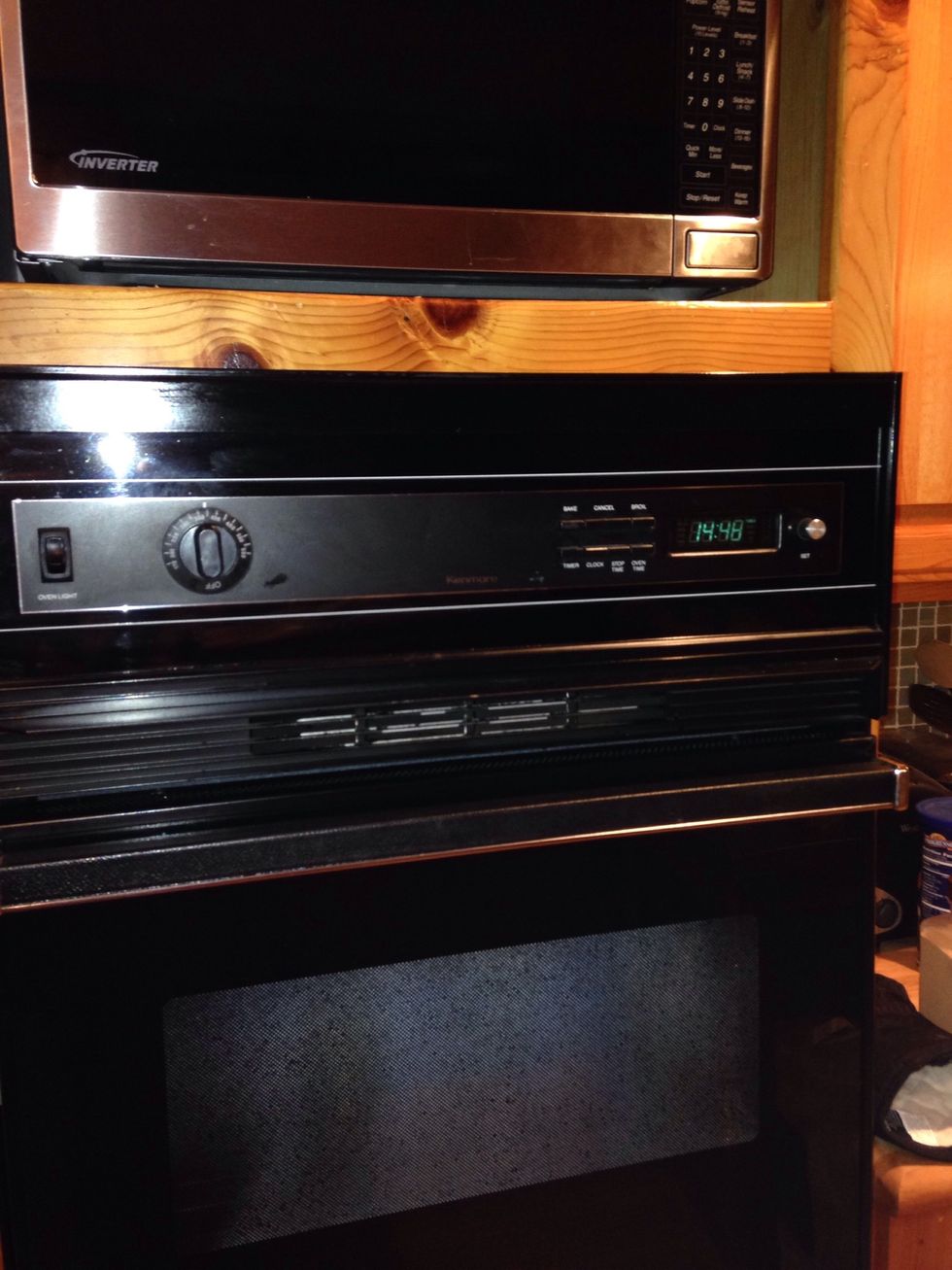 Turn oven to 425 degrees Fahrenheit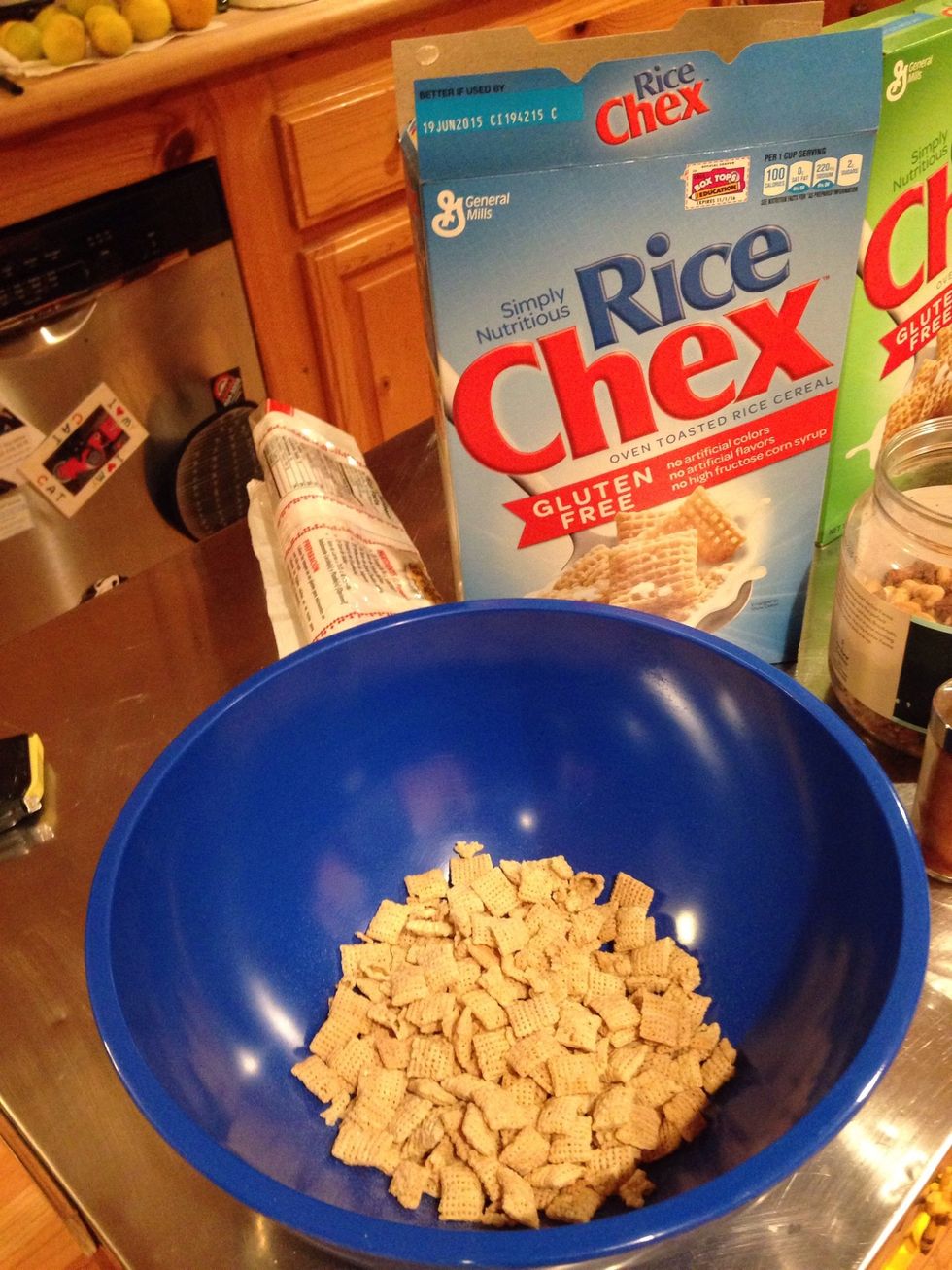 Add 2 cups of rice chex to a big bowl.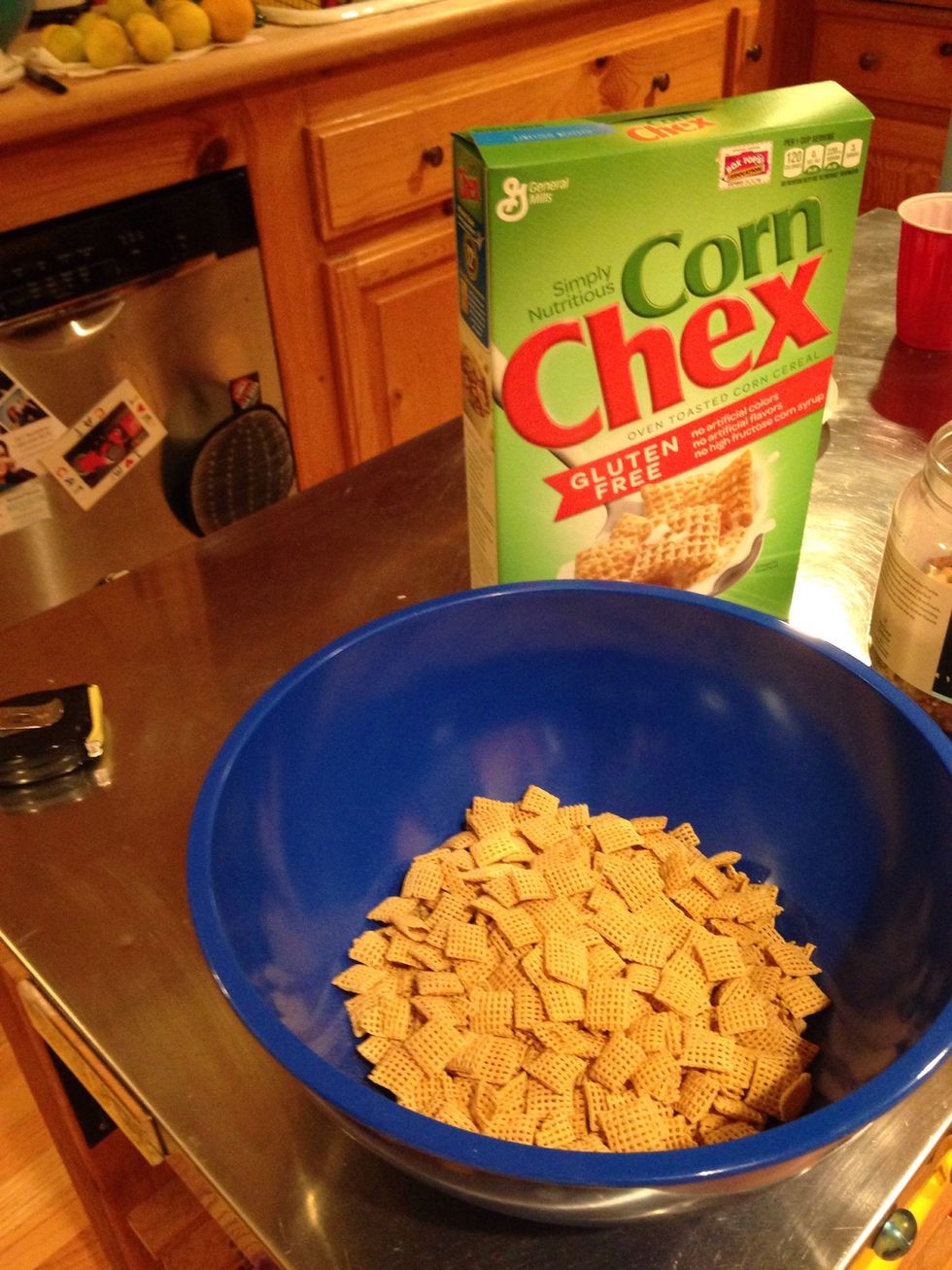 Add 2 cups of corn chex to the bowl.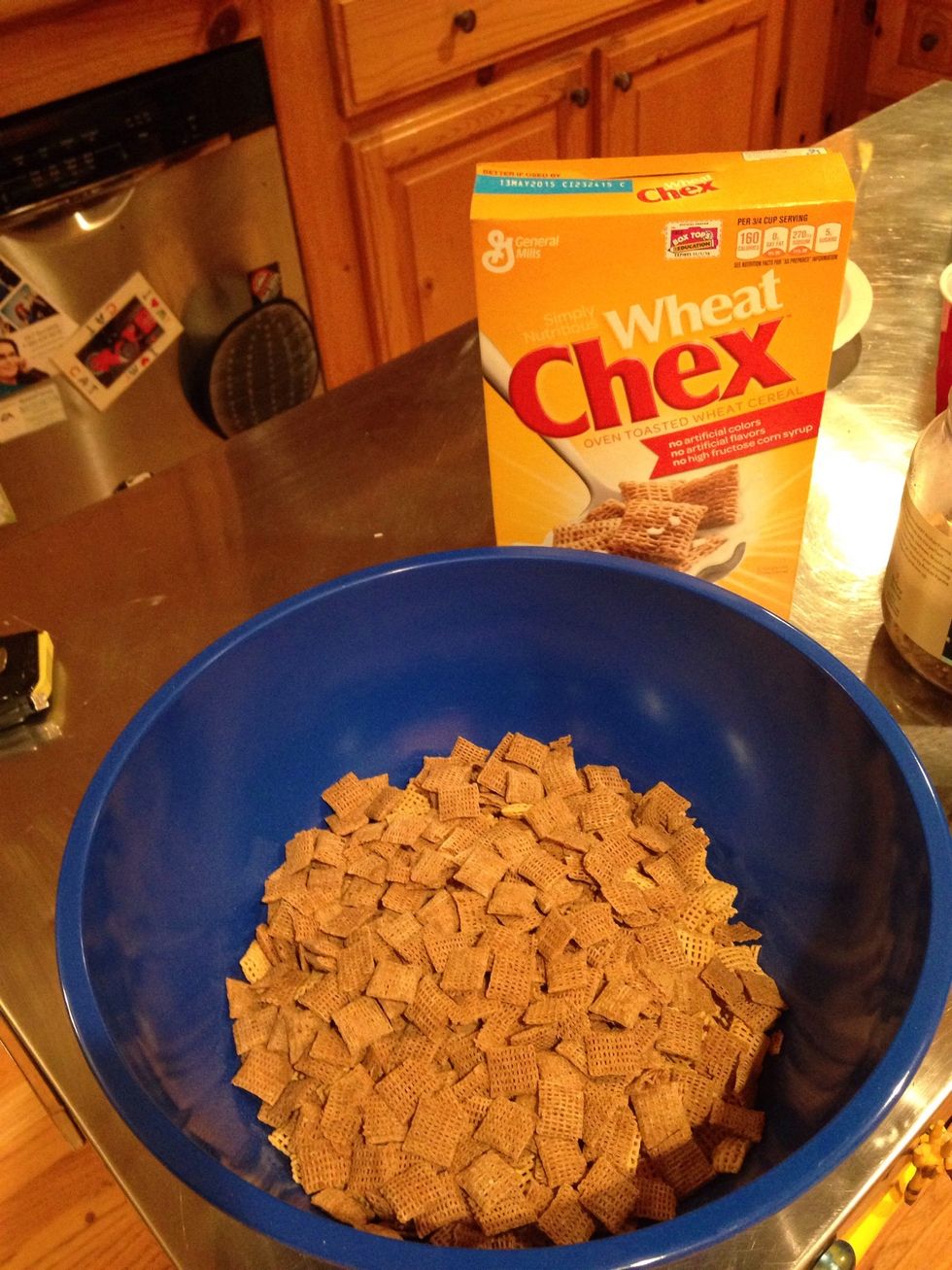 Add 2 cups of wheat chex to a bowl. If you want to make gluten free chex, skip this step.
Add 1 cup of assorted nuts and 1 cup of pretzels to the bowl.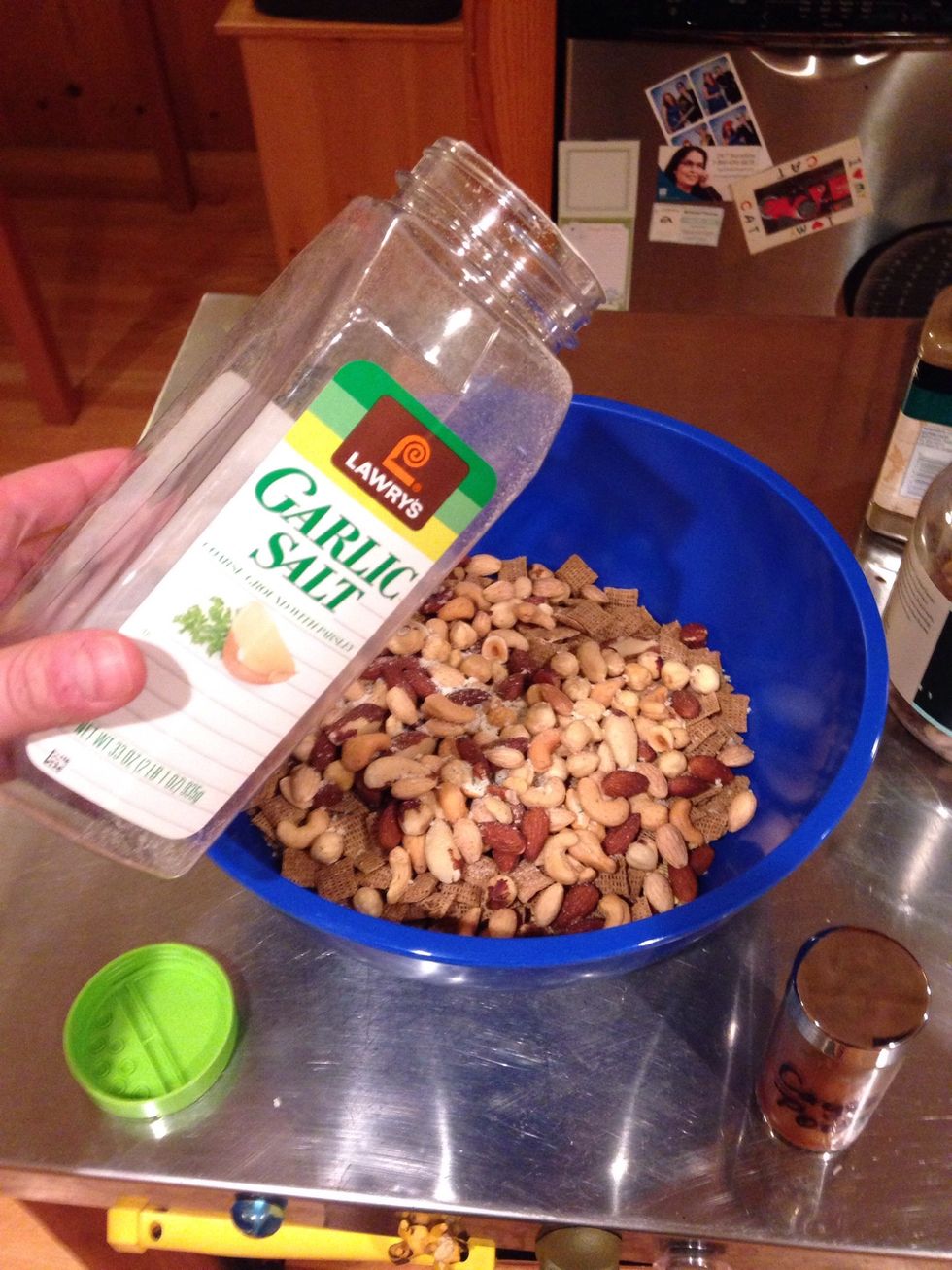 Sprinkle with 1 tbsp of garlic salt. If you don't like salt, you can substitute for garlic power.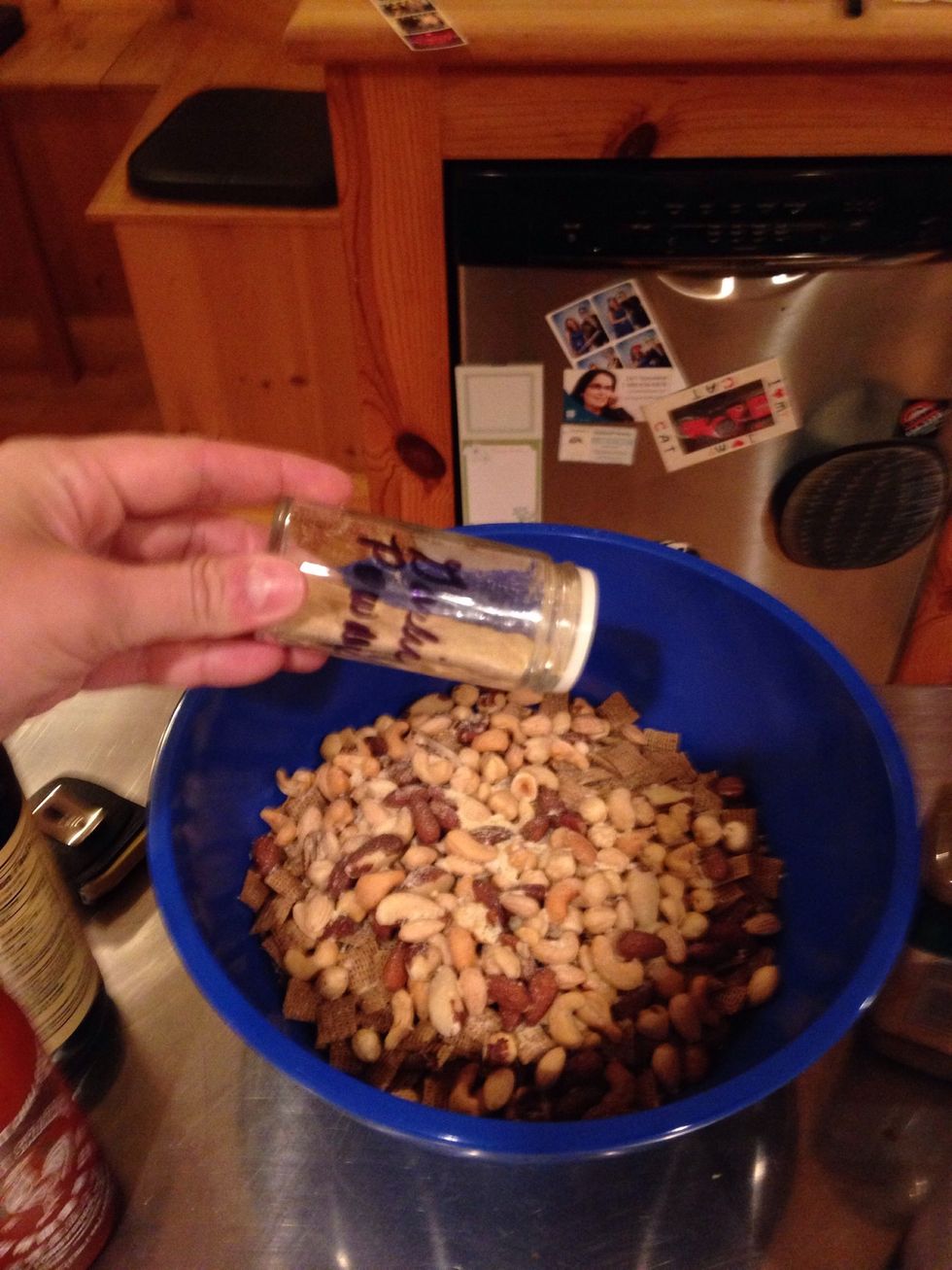 Sprinkle 1 tbsp of garlic powder and 1 tsp of minced garlic to the chex mix.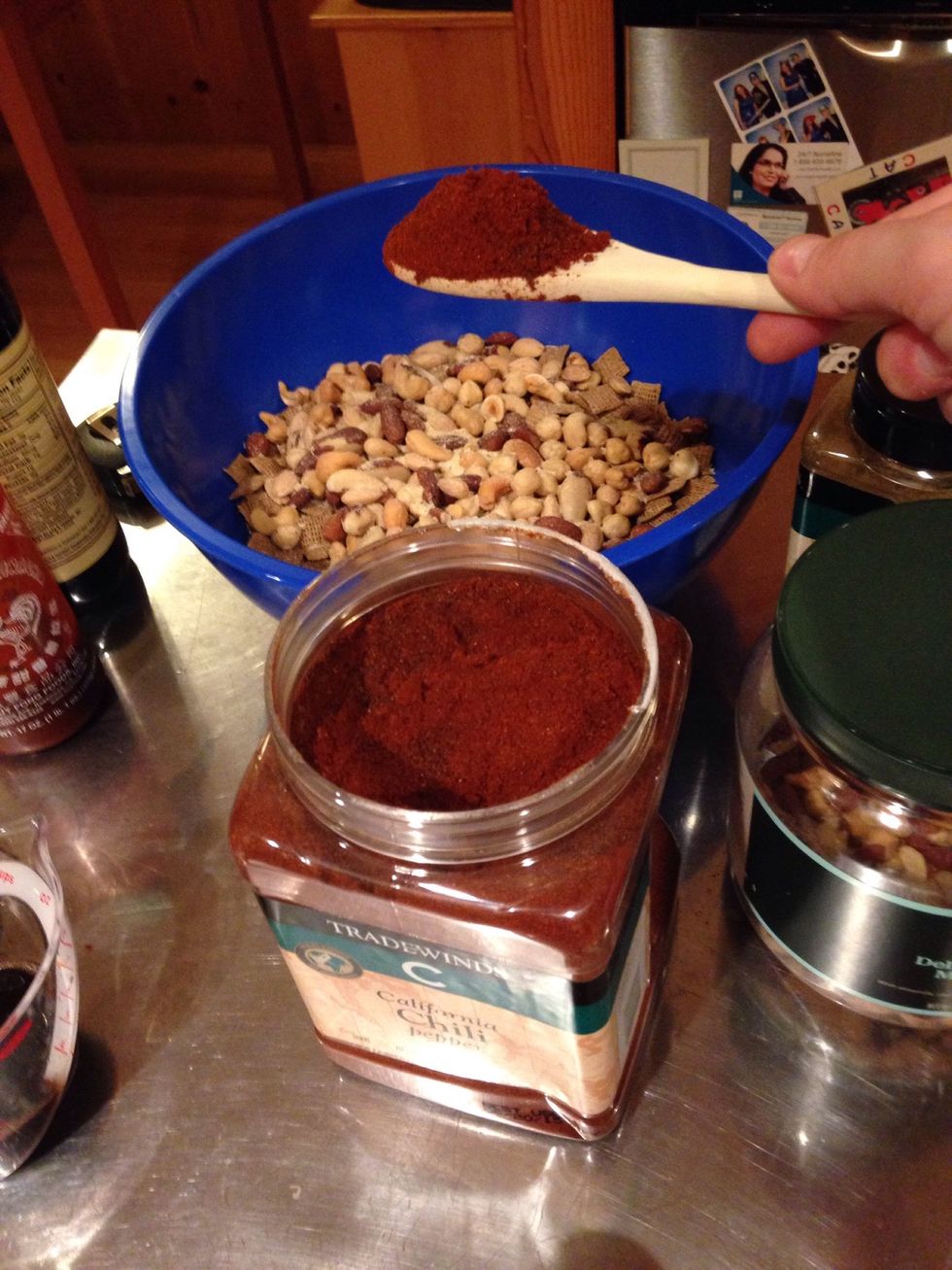 Add 2 tbsp of chili powder to the mix. Add less to make it less spicy.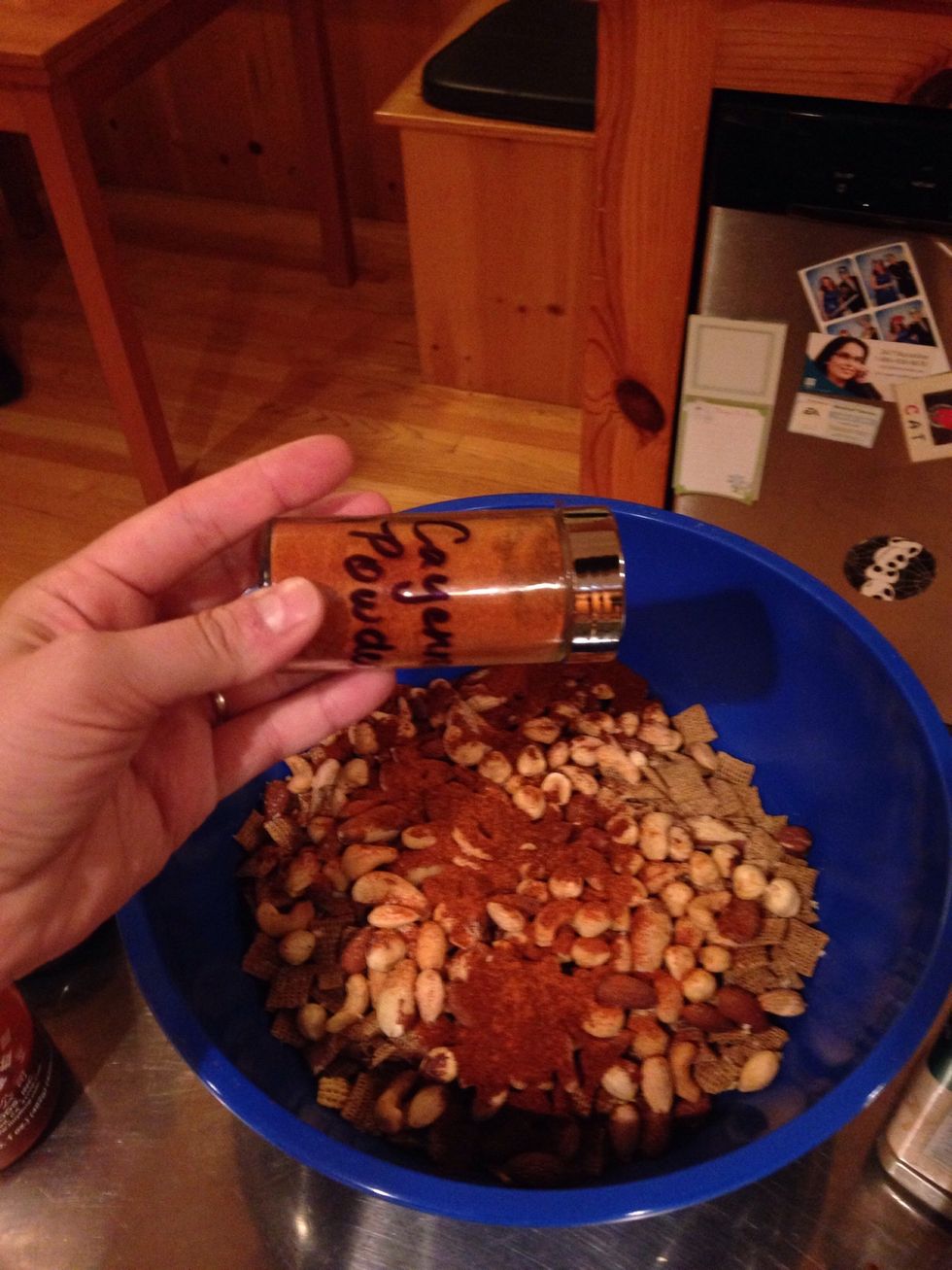 Add 1 tbsp of cayenne pepper. Add less to make it less spicy.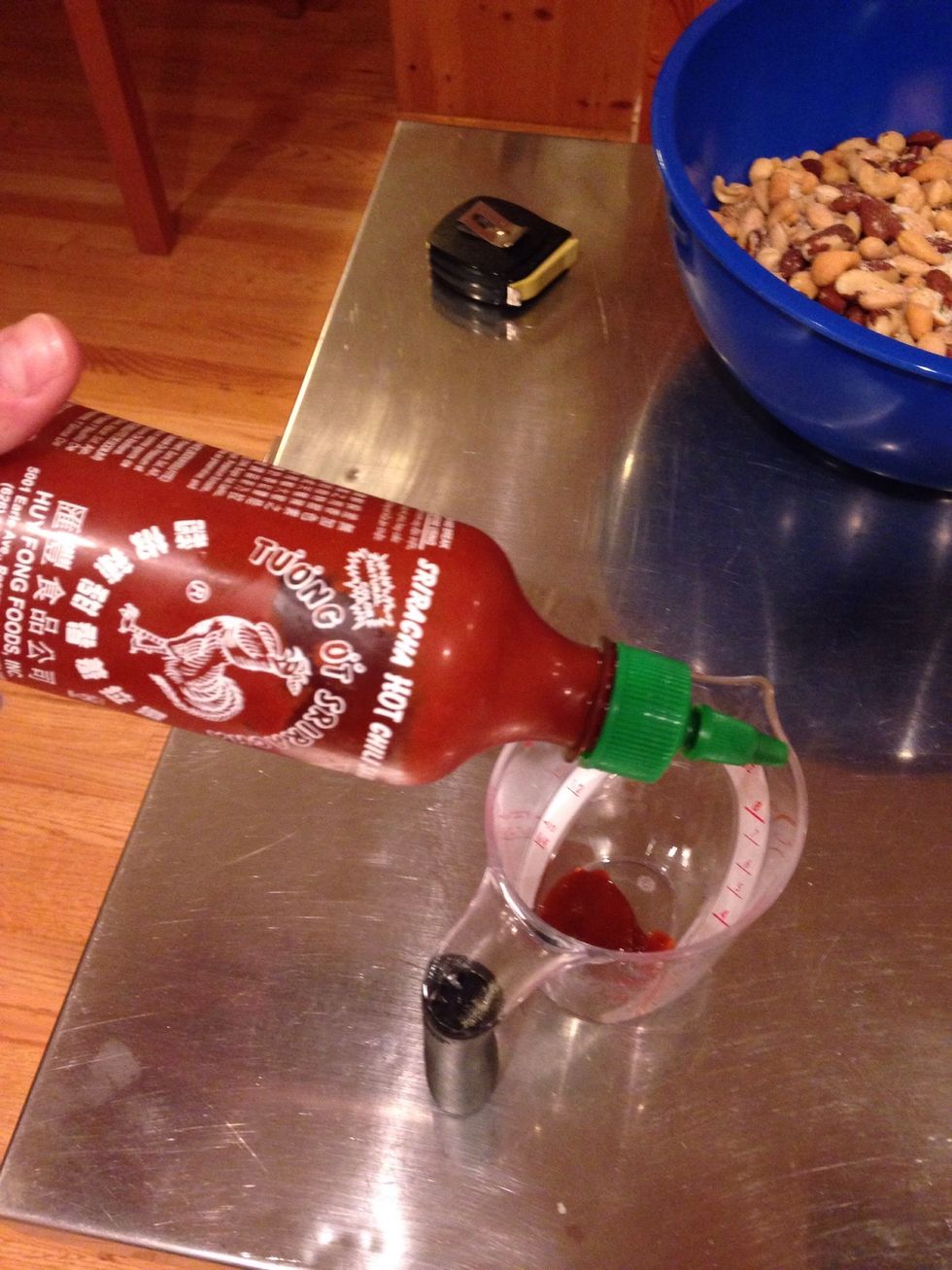 In a separate bowl, add 1 tbsp of sriracha. If you don't like your food as spicy, add less.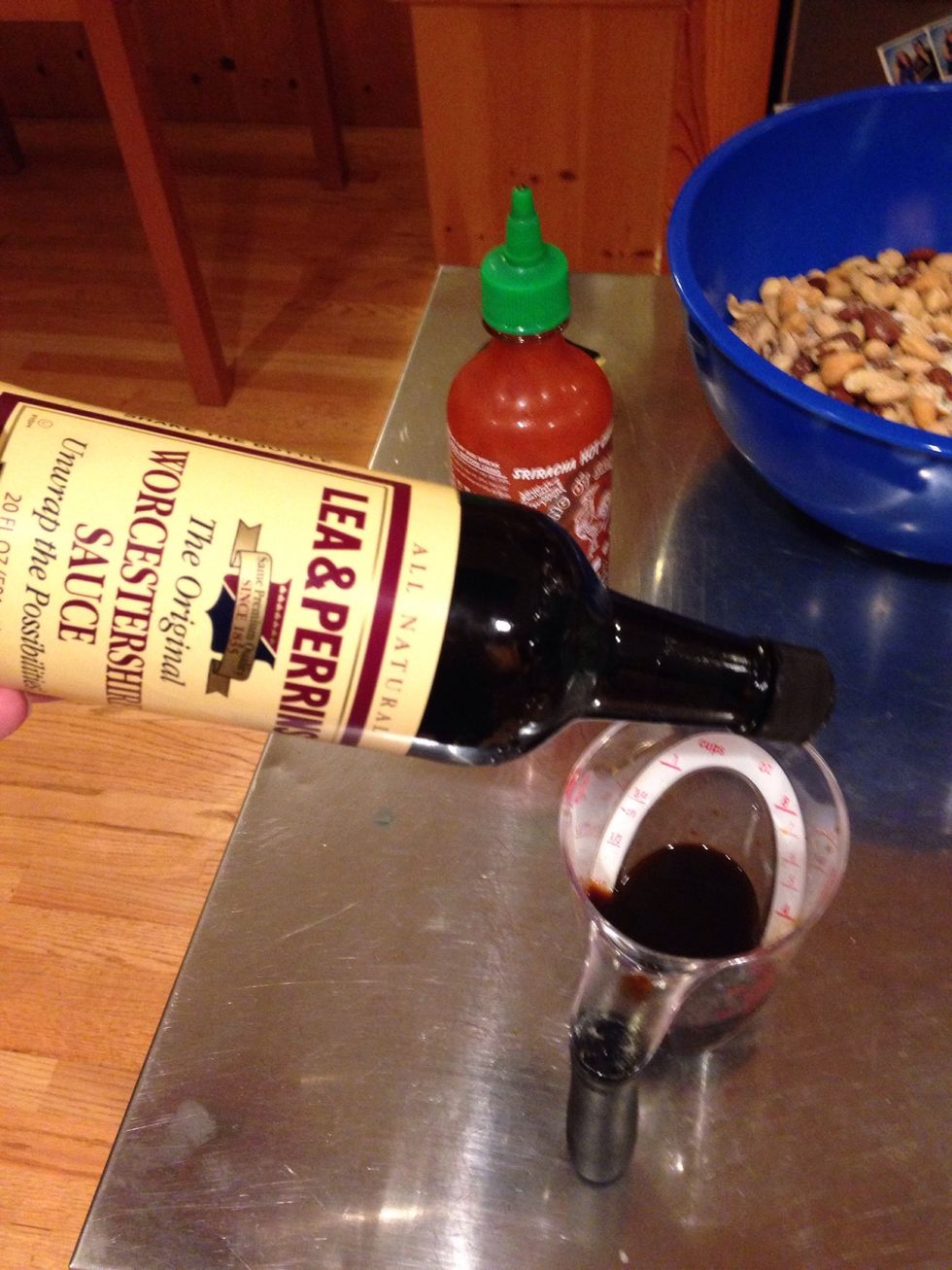 Add 1/2 cup of worchestshire sauce and 1 tsp of olive oil to the cup. Stir the liquid.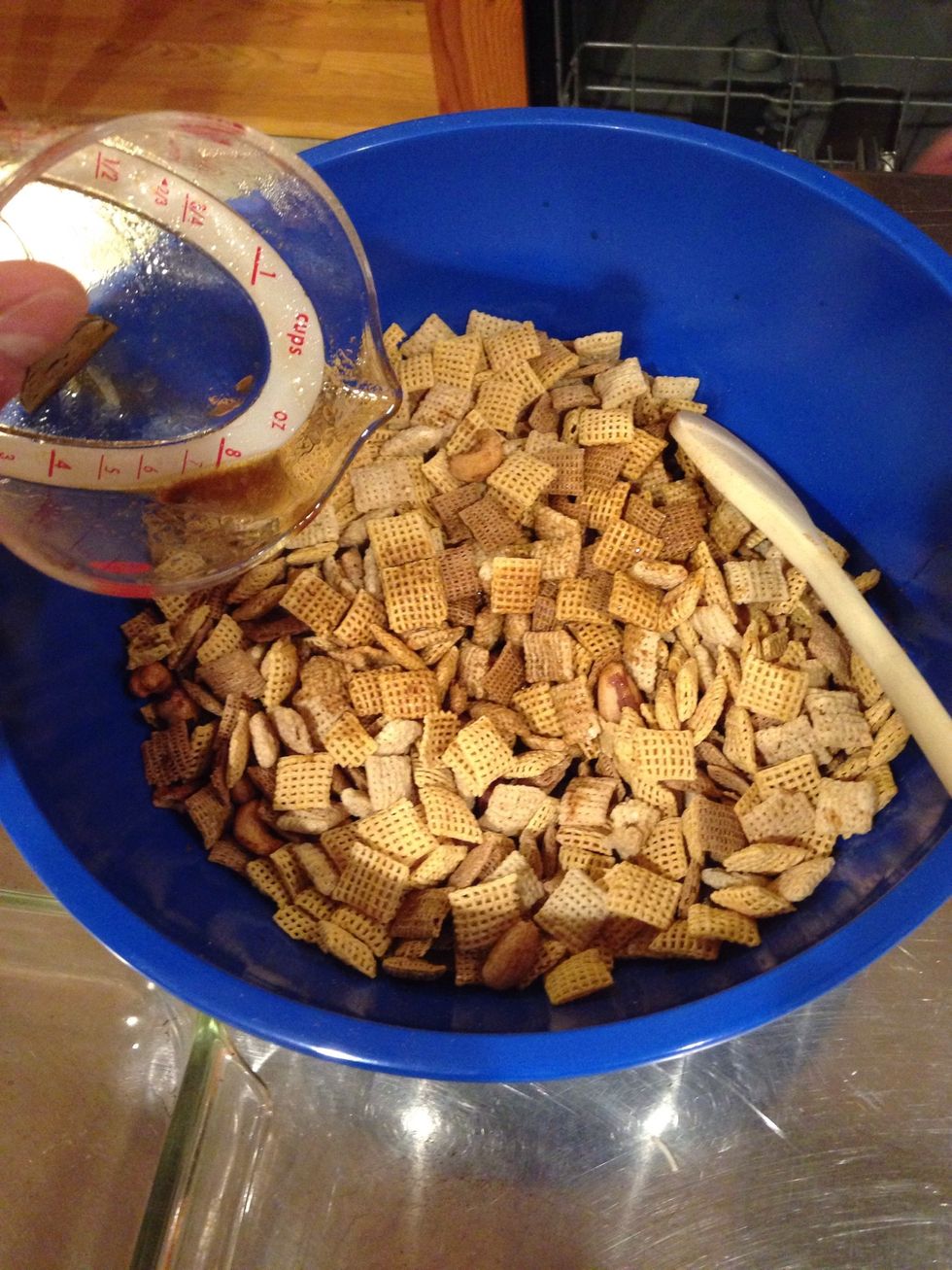 Add the liquid to the bowl and stir everything together really well.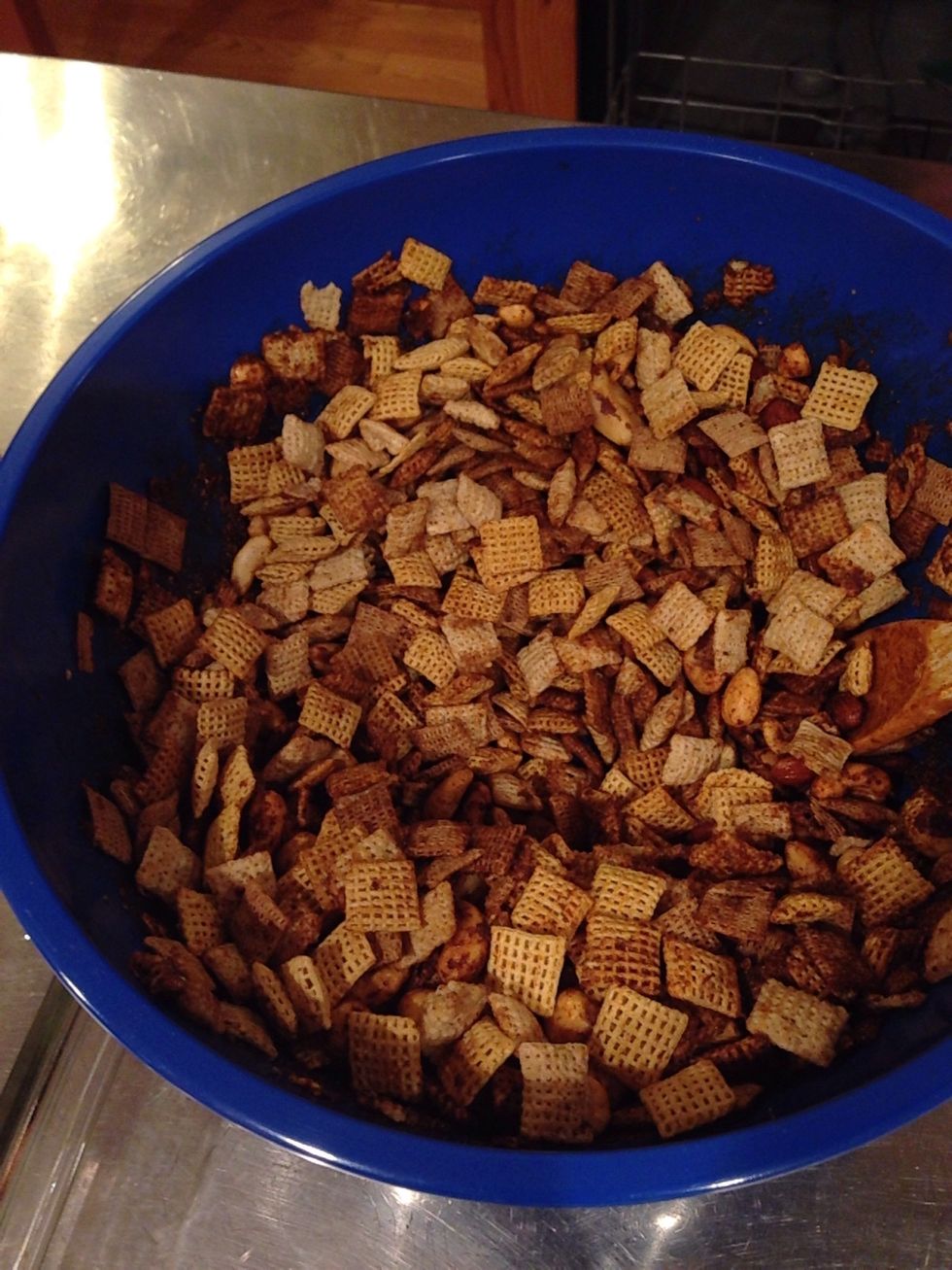 Stir the chex well. It should look nice and blended.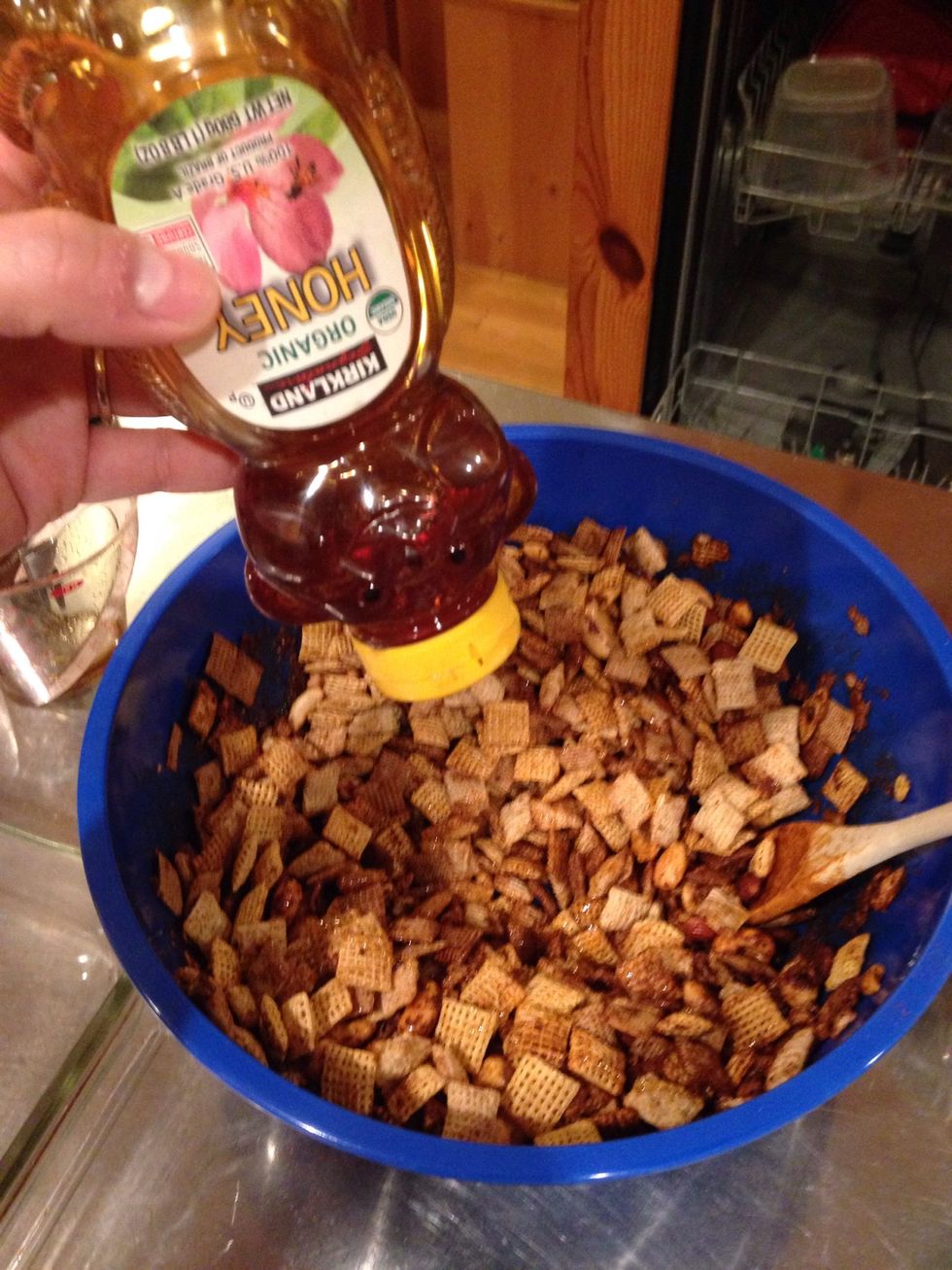 Add 1 tbsp of honey drizzled on the top. Stir the mixture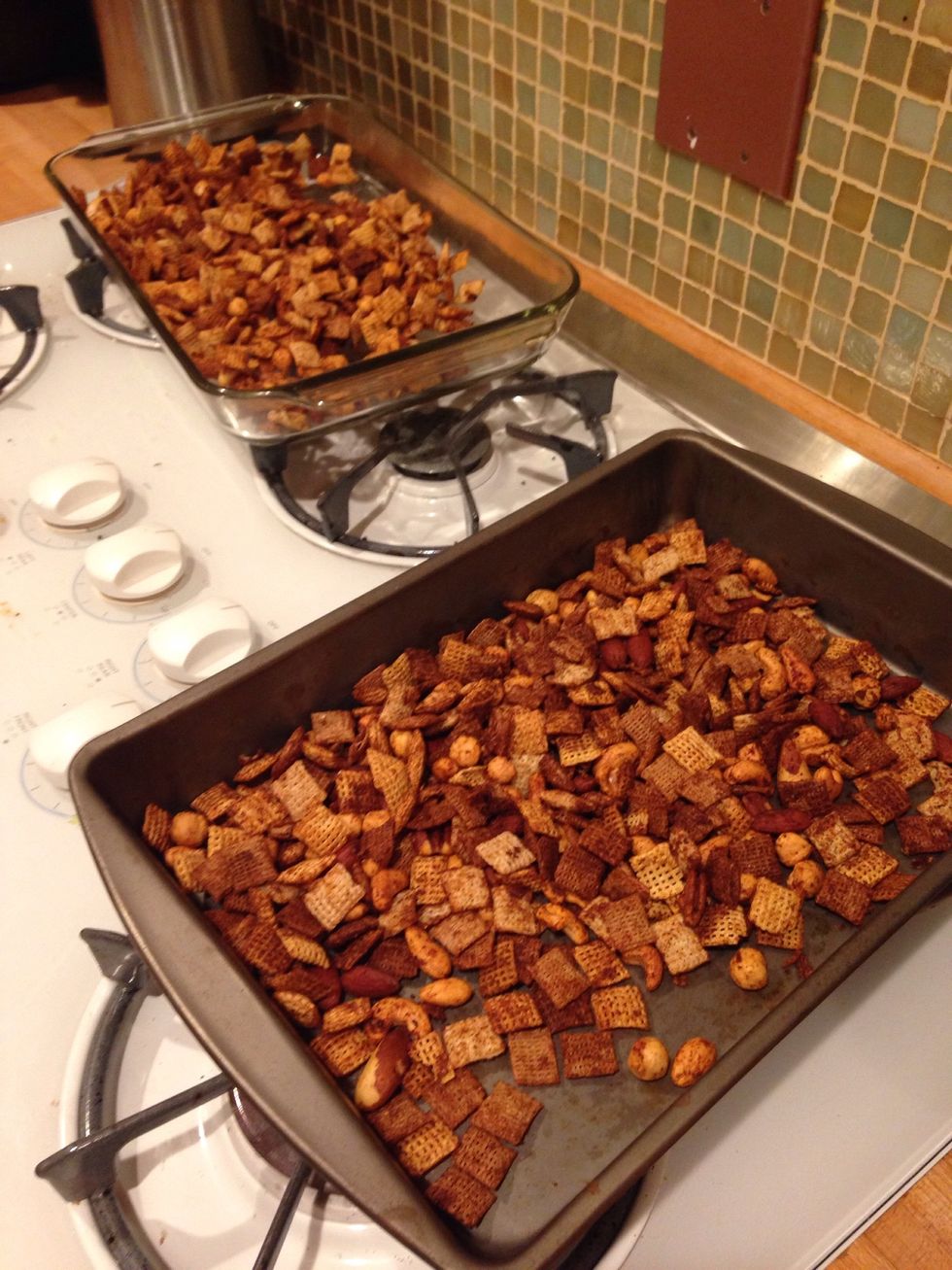 Add the chex to two pans and put in the oven. Set the timer for 15 mins and stir at 5 mins. After 15-30 mins, the chex should be lightly toasted. If you want crispier mix, cook for longer.
Yum! Look at that lovely chex mix. Make sure to wait about 5-10 mins before you eat the chex. It's great for parties or a snack.
2.0c Rice chex
2.0c Wheat chex
2.0c Corn chex
1.0c Assorted nuts
1.0c Preztles
1.0Tbsp Garlic salt
1.0Tbsp Garlic powder
1.0tsp Minced garlic
2.0Tbsp Chili powder
1.0Tbsp Cayenne pepper
1.0Tbsp Sriracha
1/2c Worcestershire sauce
1.0tsp Olive oil
1.0Tbsp Honey
Geeky Kalamity
A nerdy lady that likes to cook. I usually throw ingredients together and it turns out great. :) Ive made it a personal goal to cook everything on the grill.