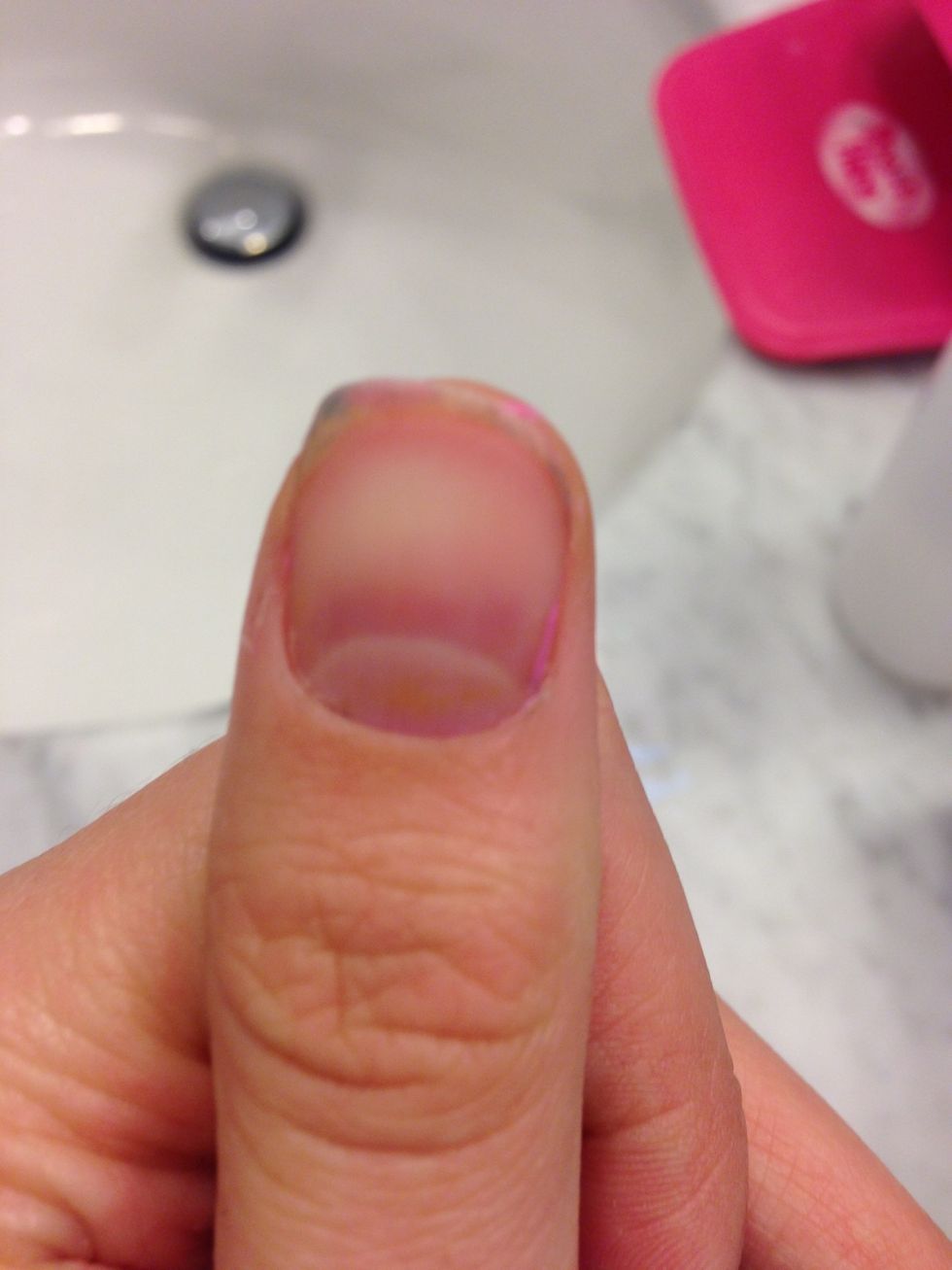 Start with a clean nail.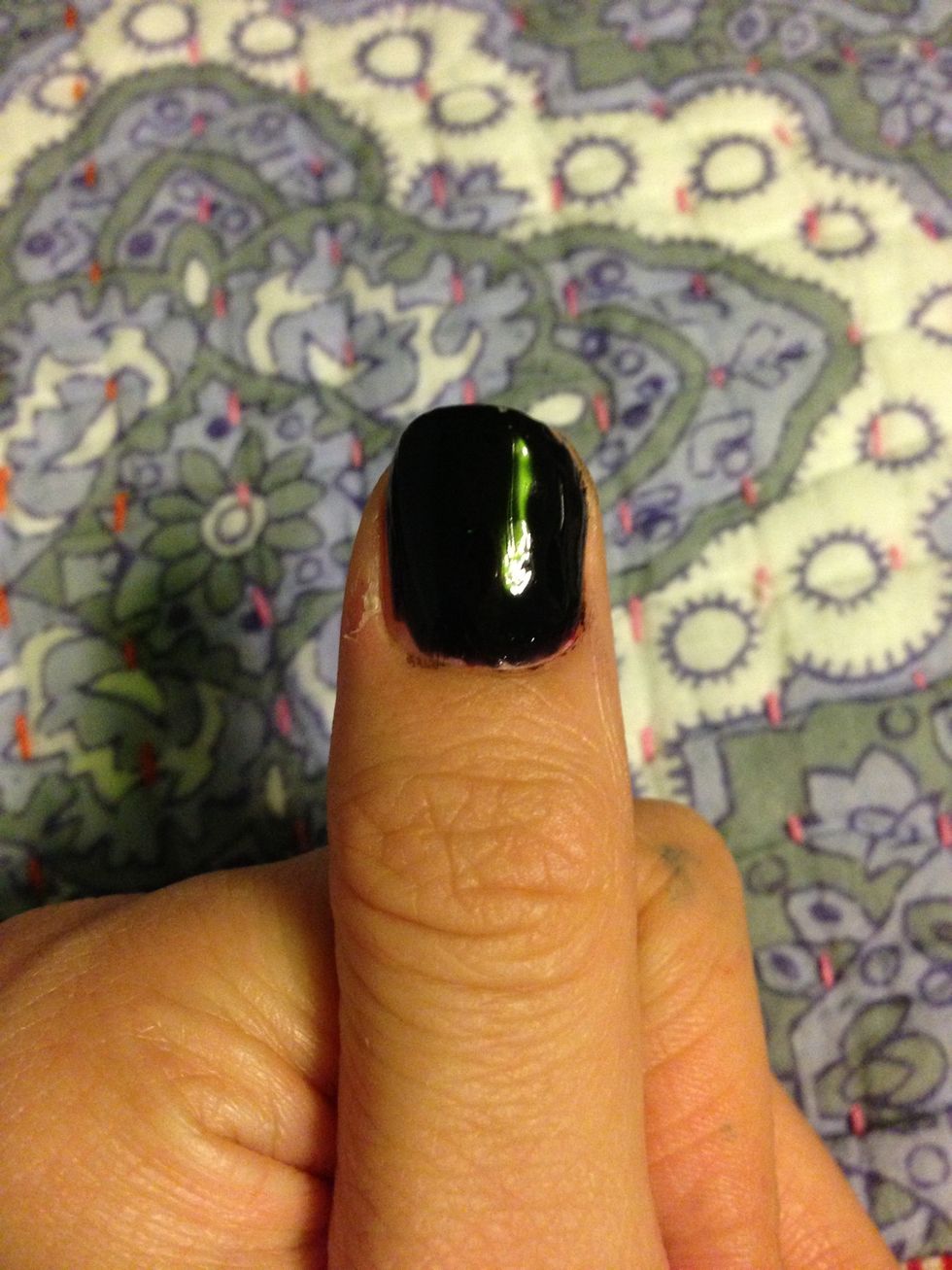 Paint and add topcoat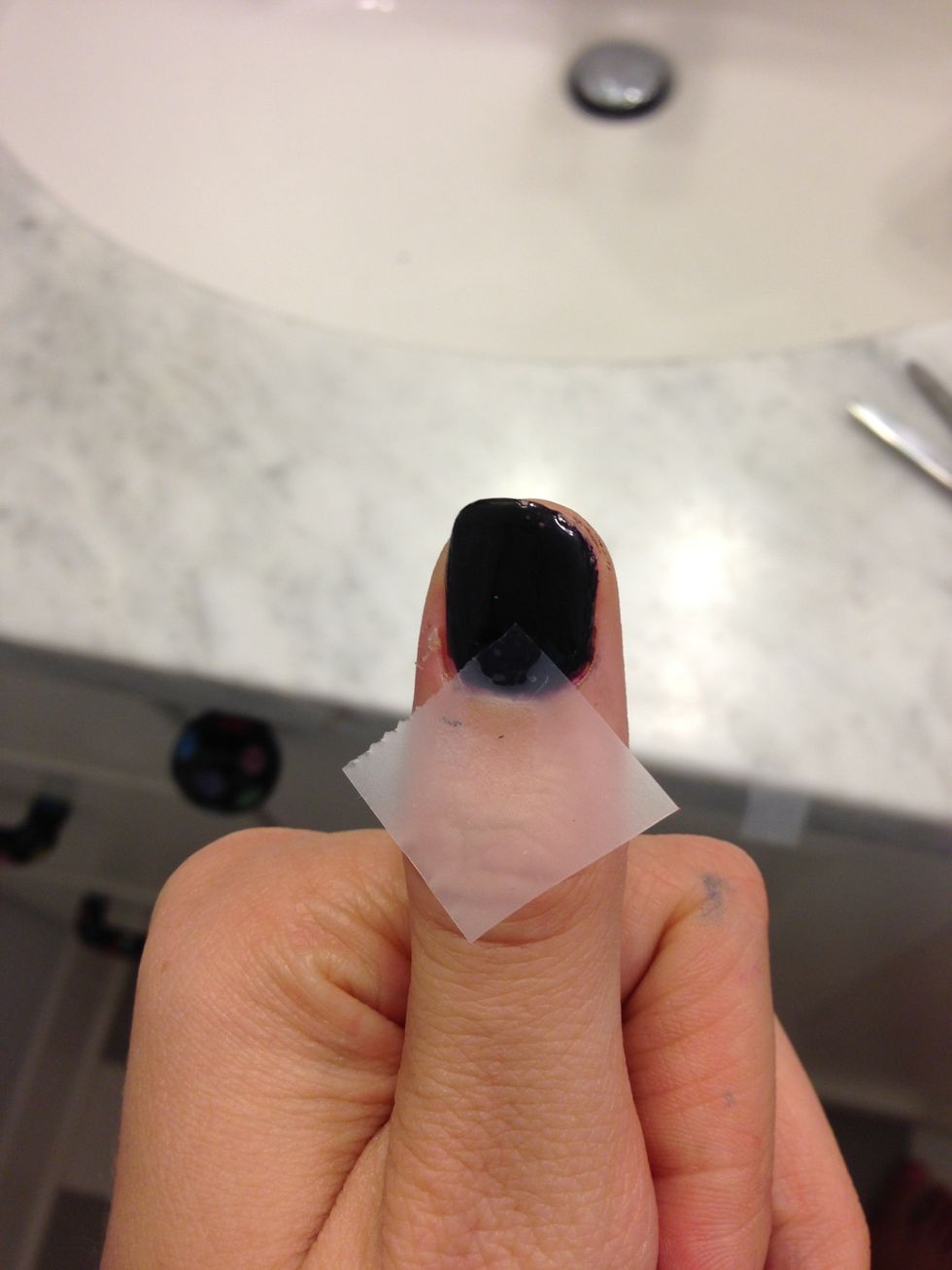 Place tape like so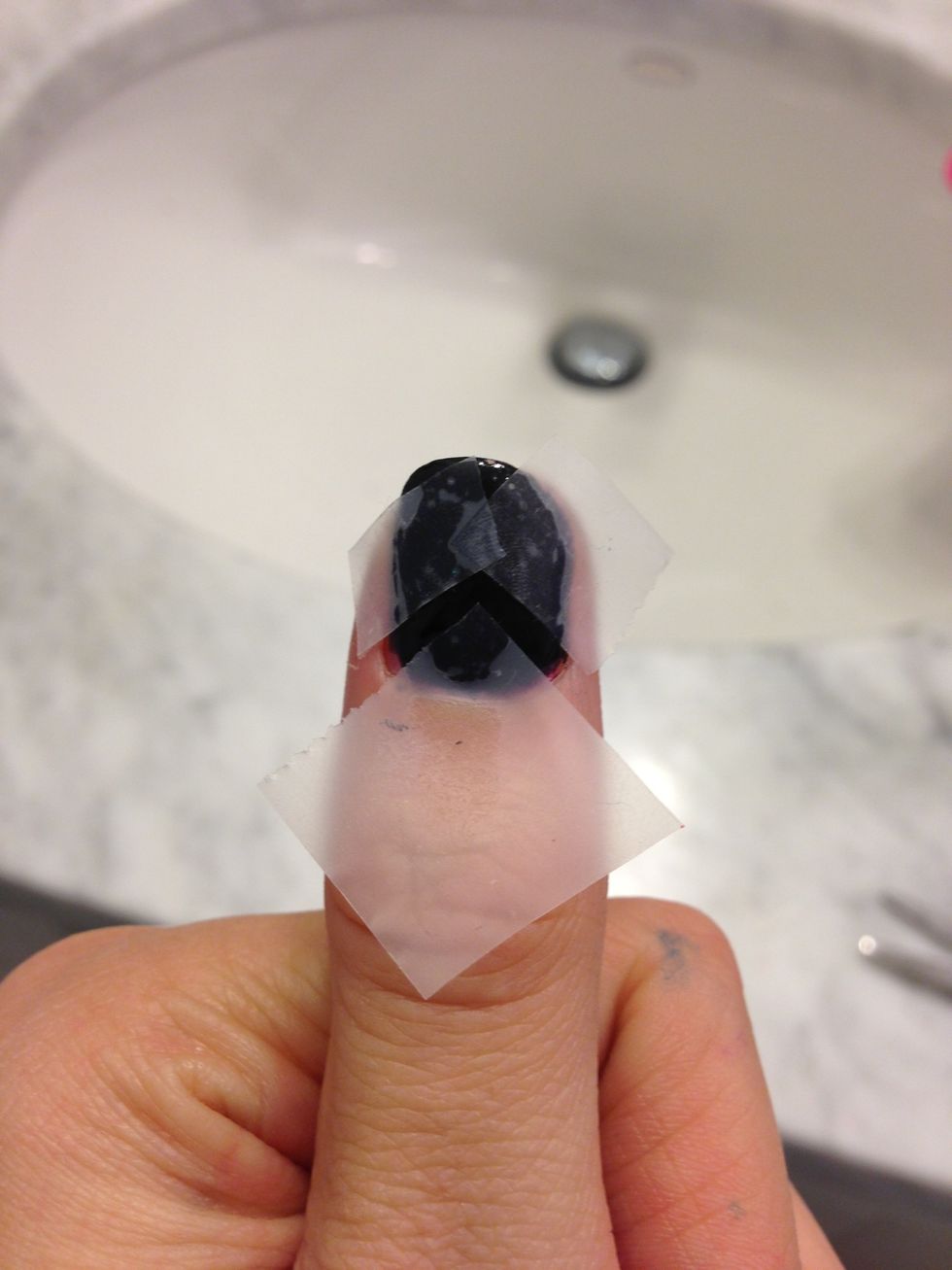 Again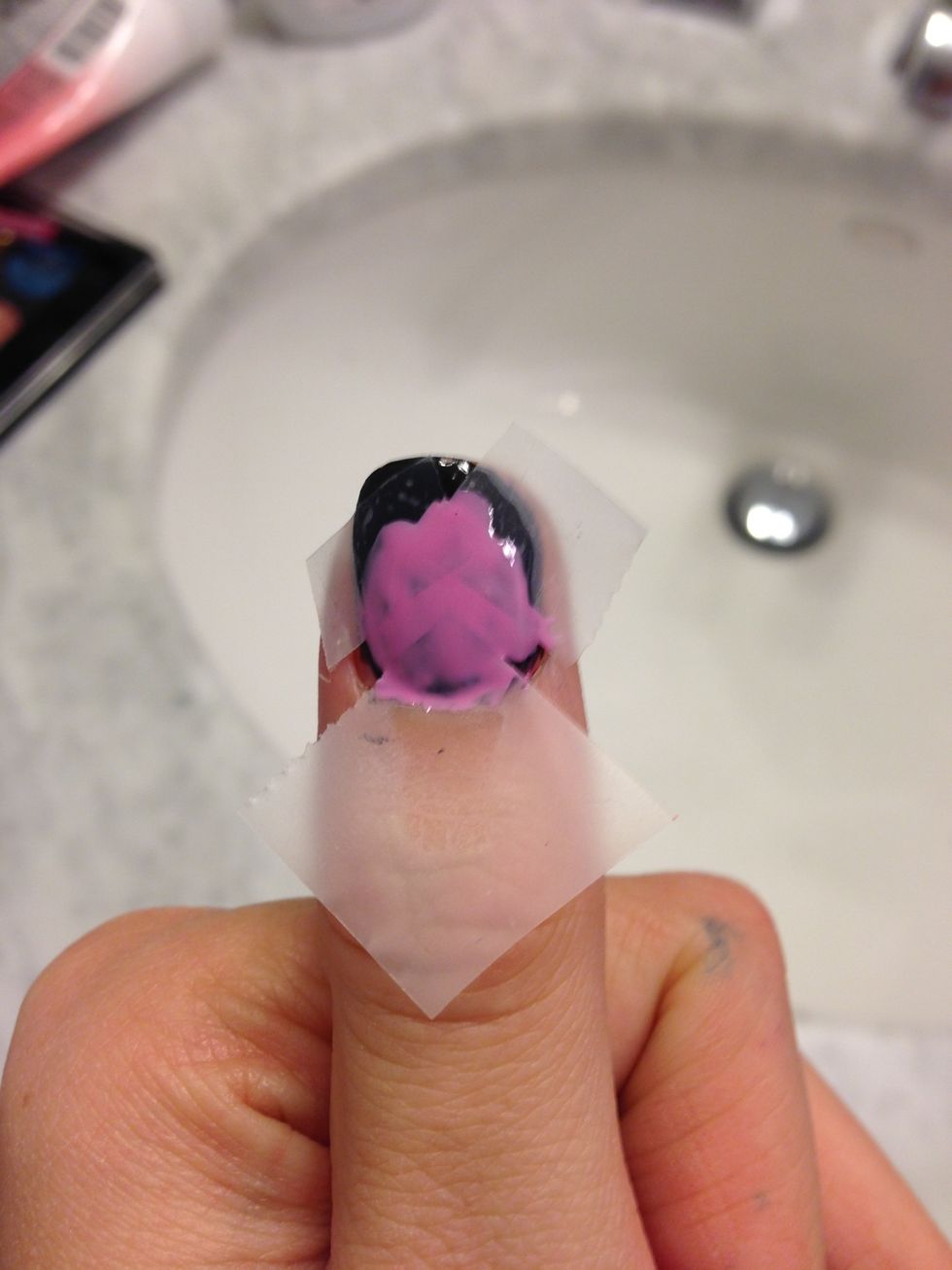 Paint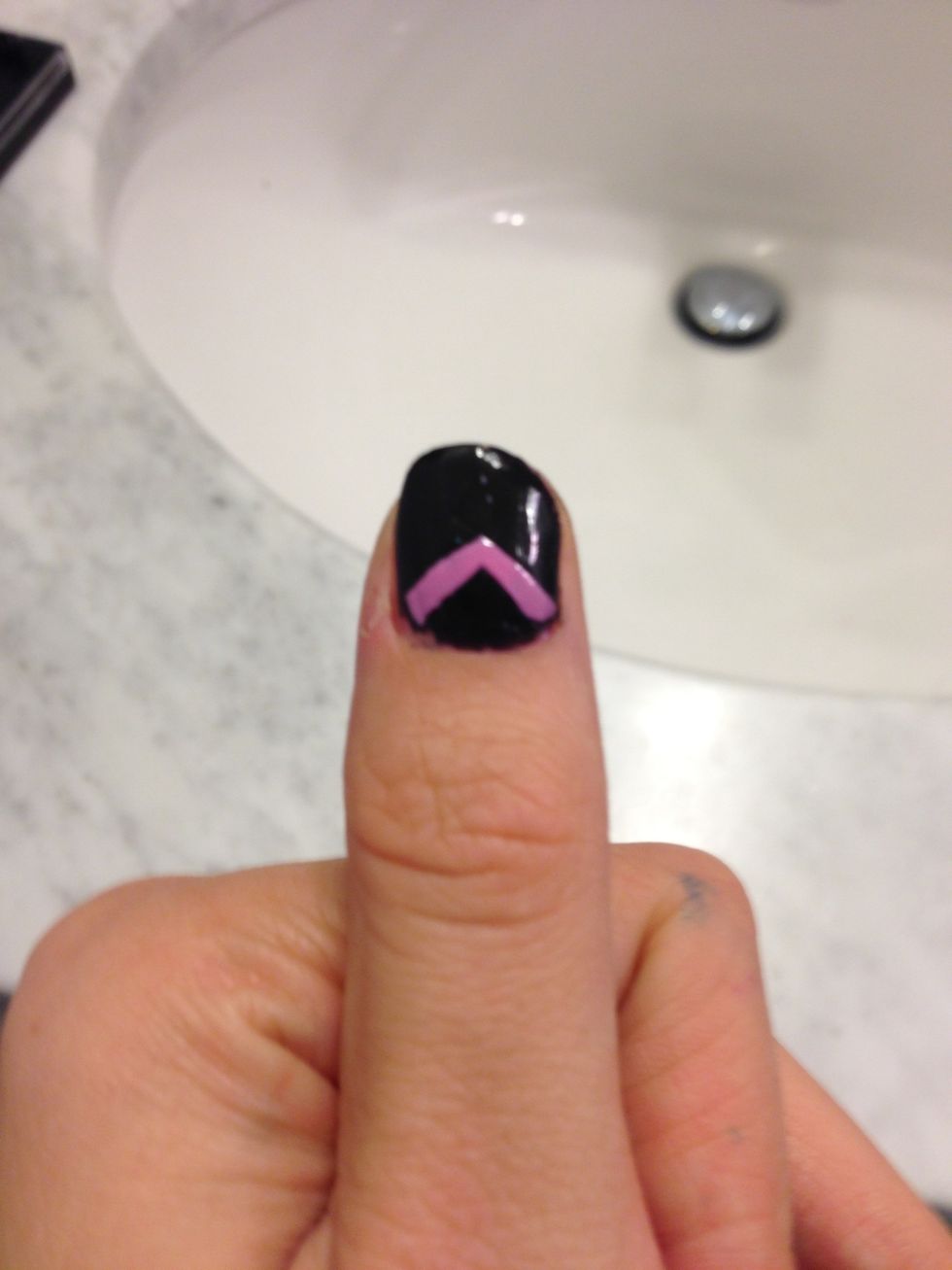 Remove tape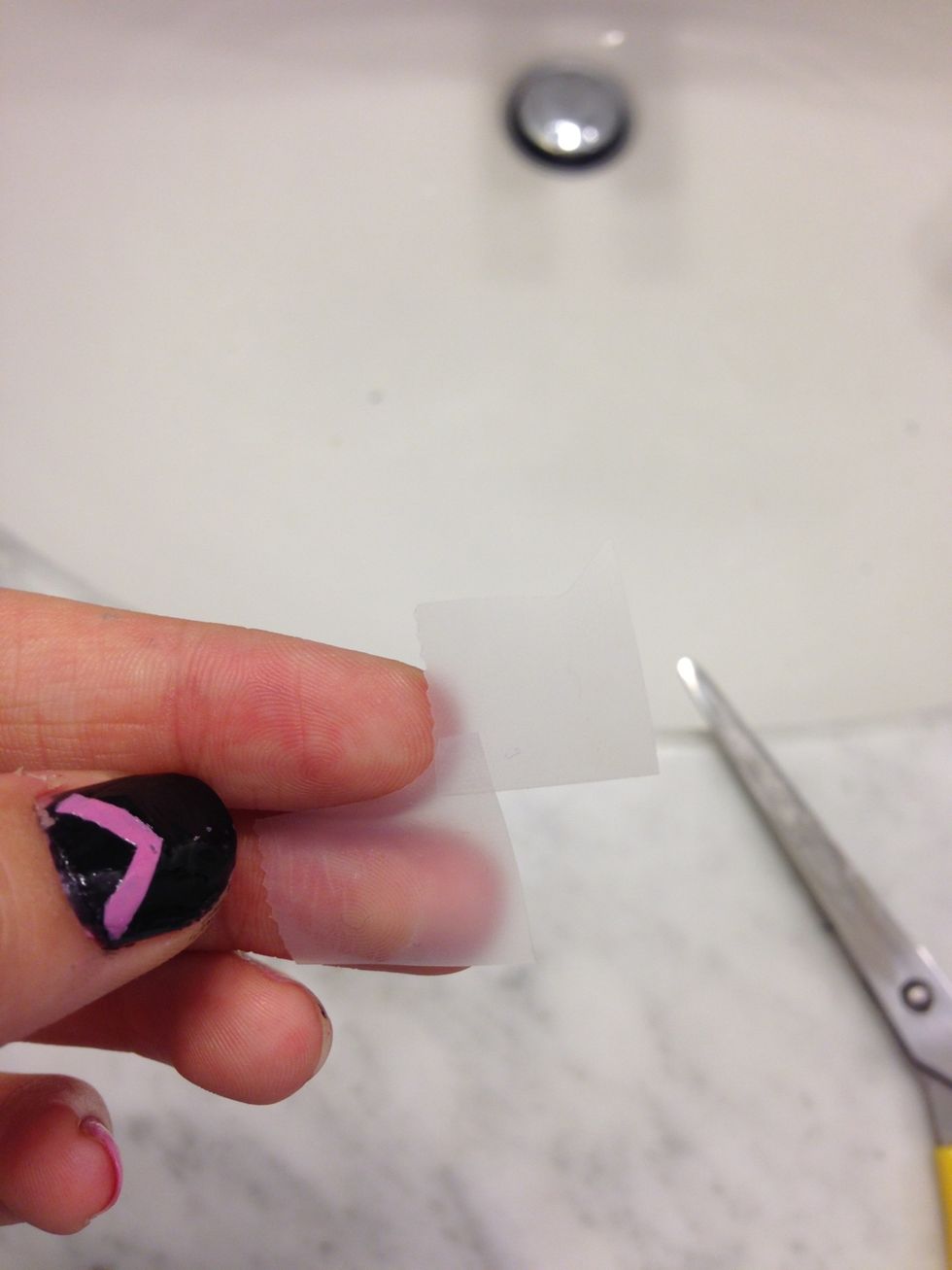 Take two pieces of tape and attach them like so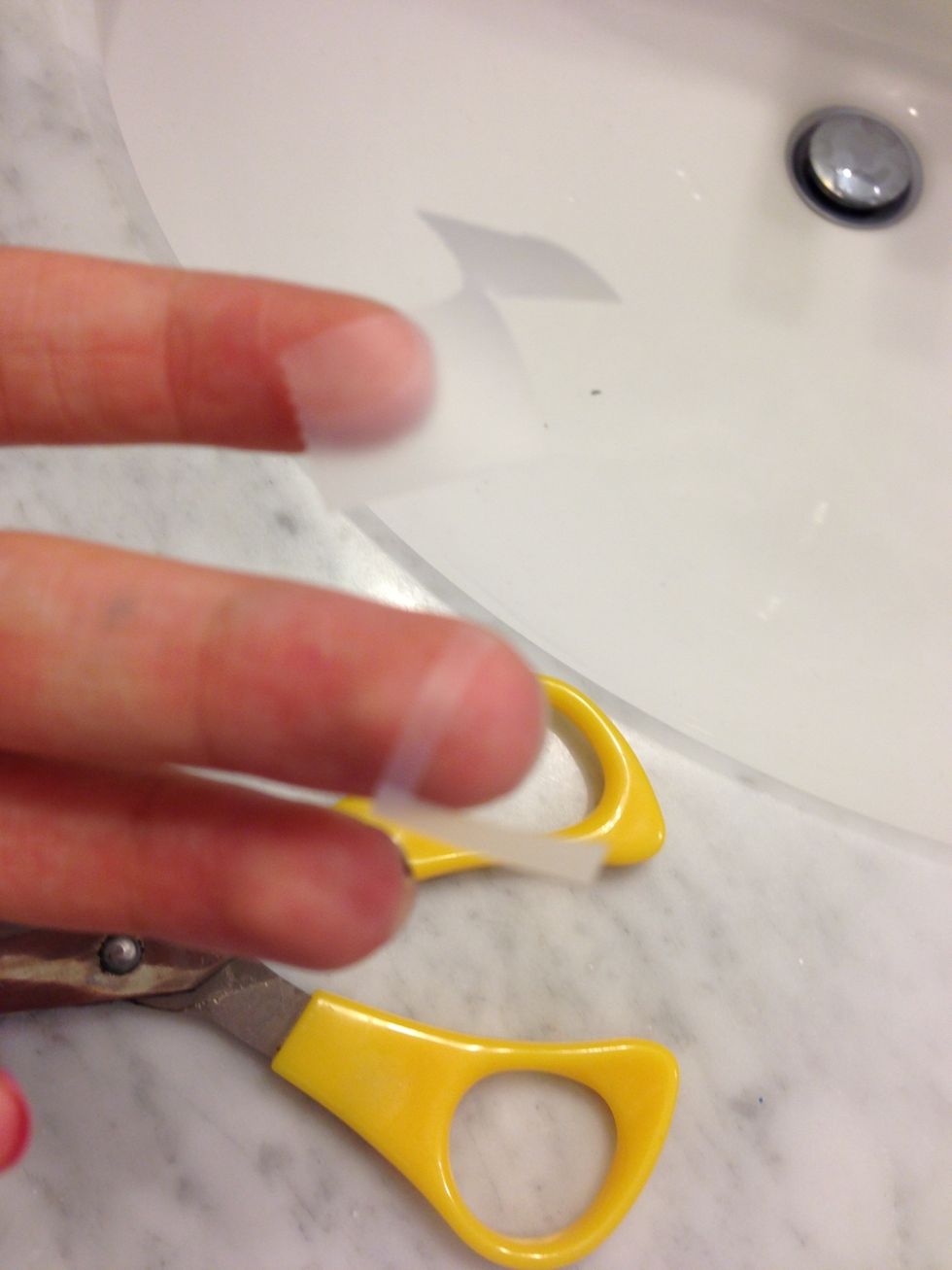 Cut out a piece of the Tape like so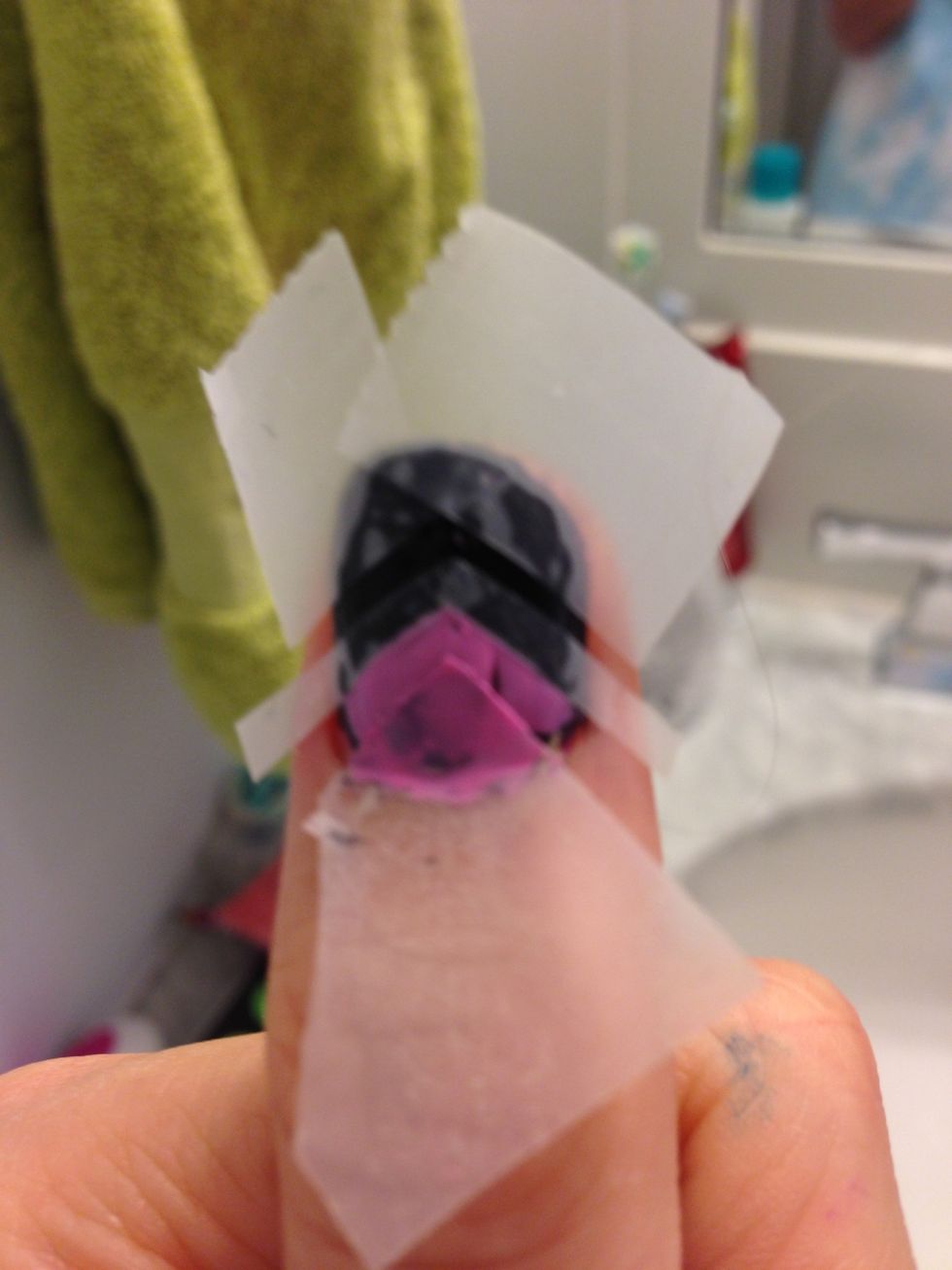 And place the tape on your fingernail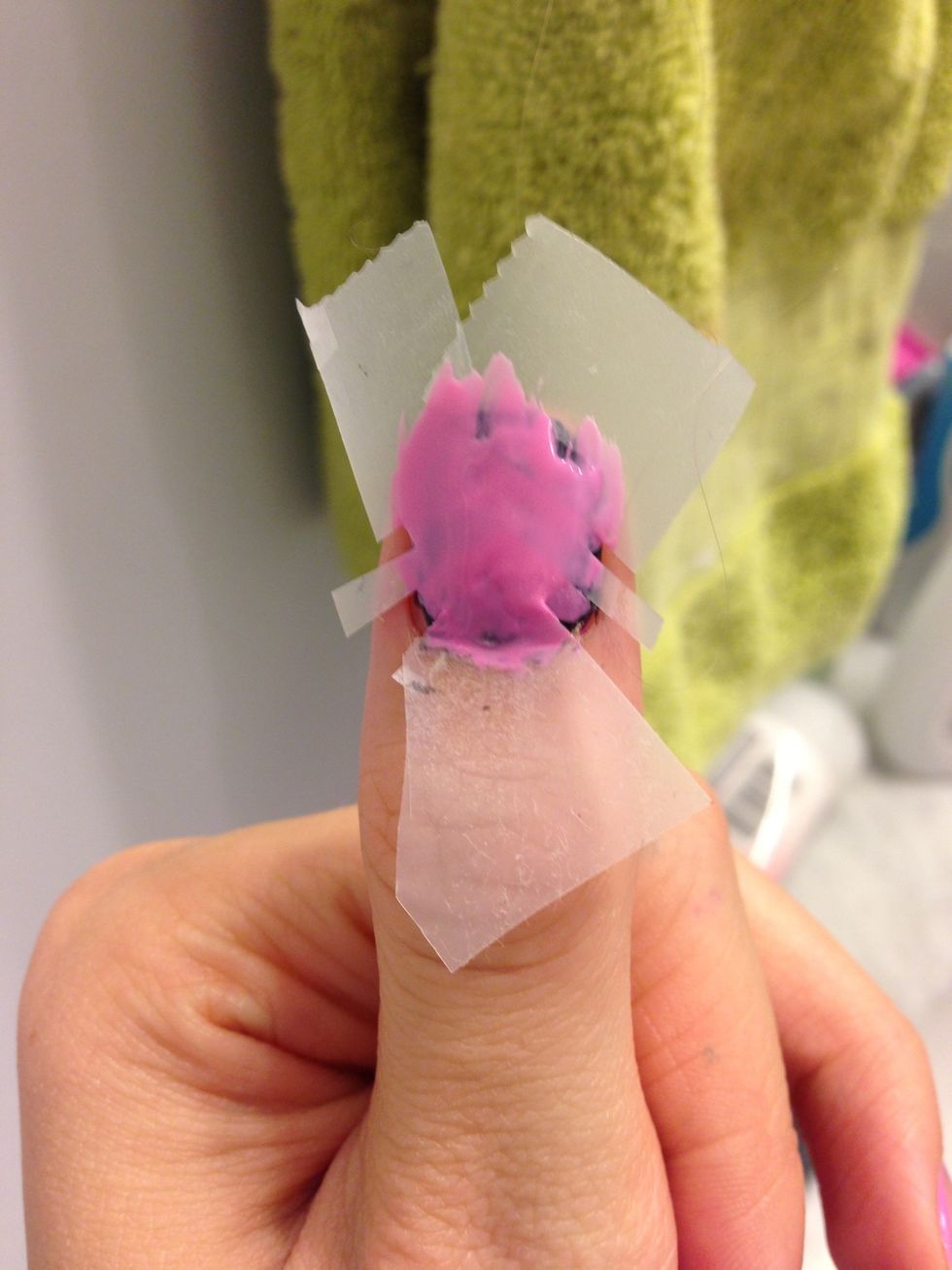 Paint over it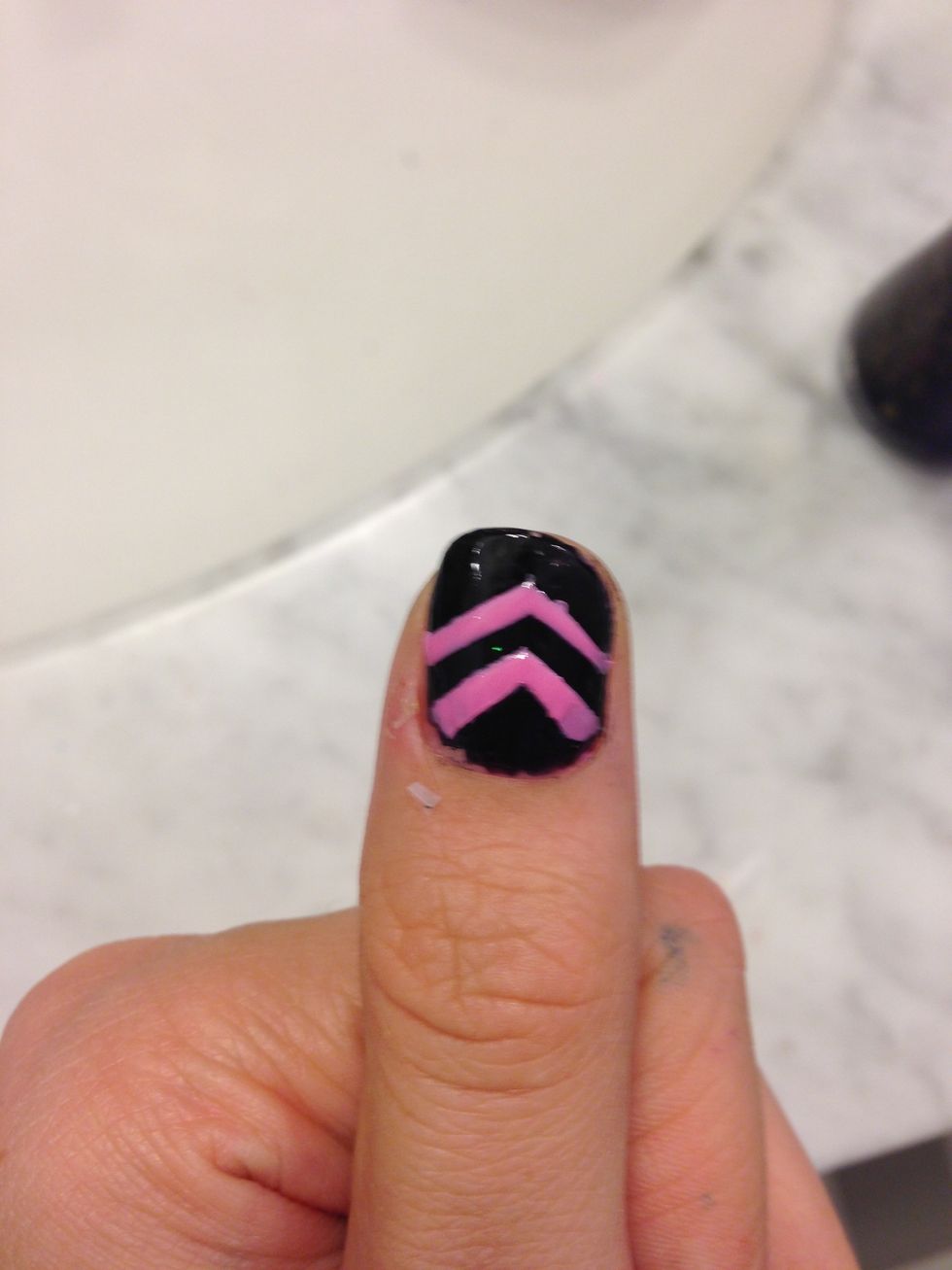 There you go! Now just complete with a nice topcoat. You can add more stripes if you want just repeat the steps!
2 nail polish colors
Clear coat
Tape
Scissors