Wash the cherries and rhubarb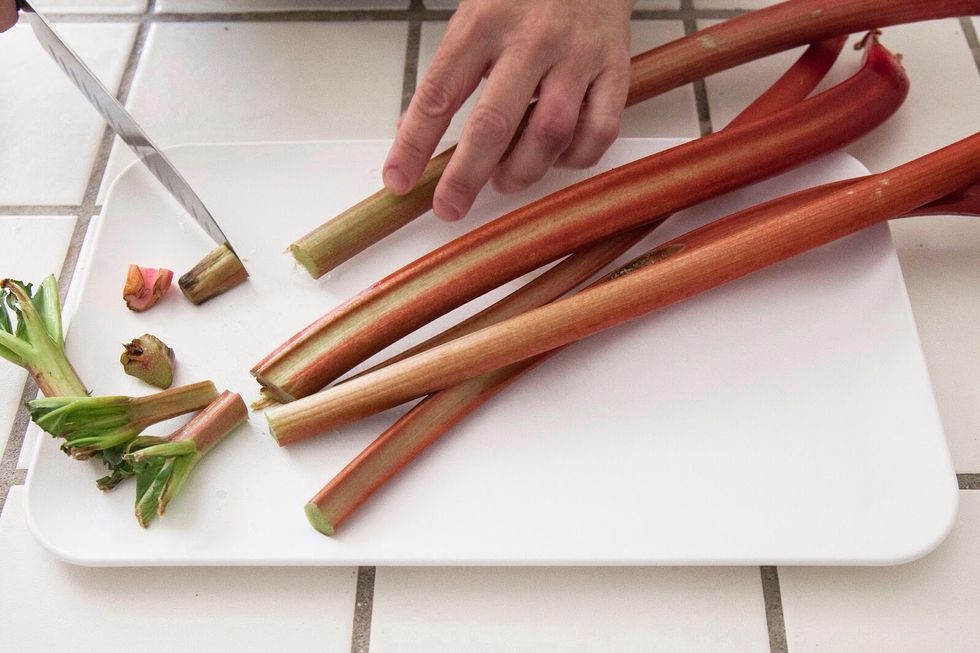 Cut the tough ends and the little green leaves off of the stallks if there are any.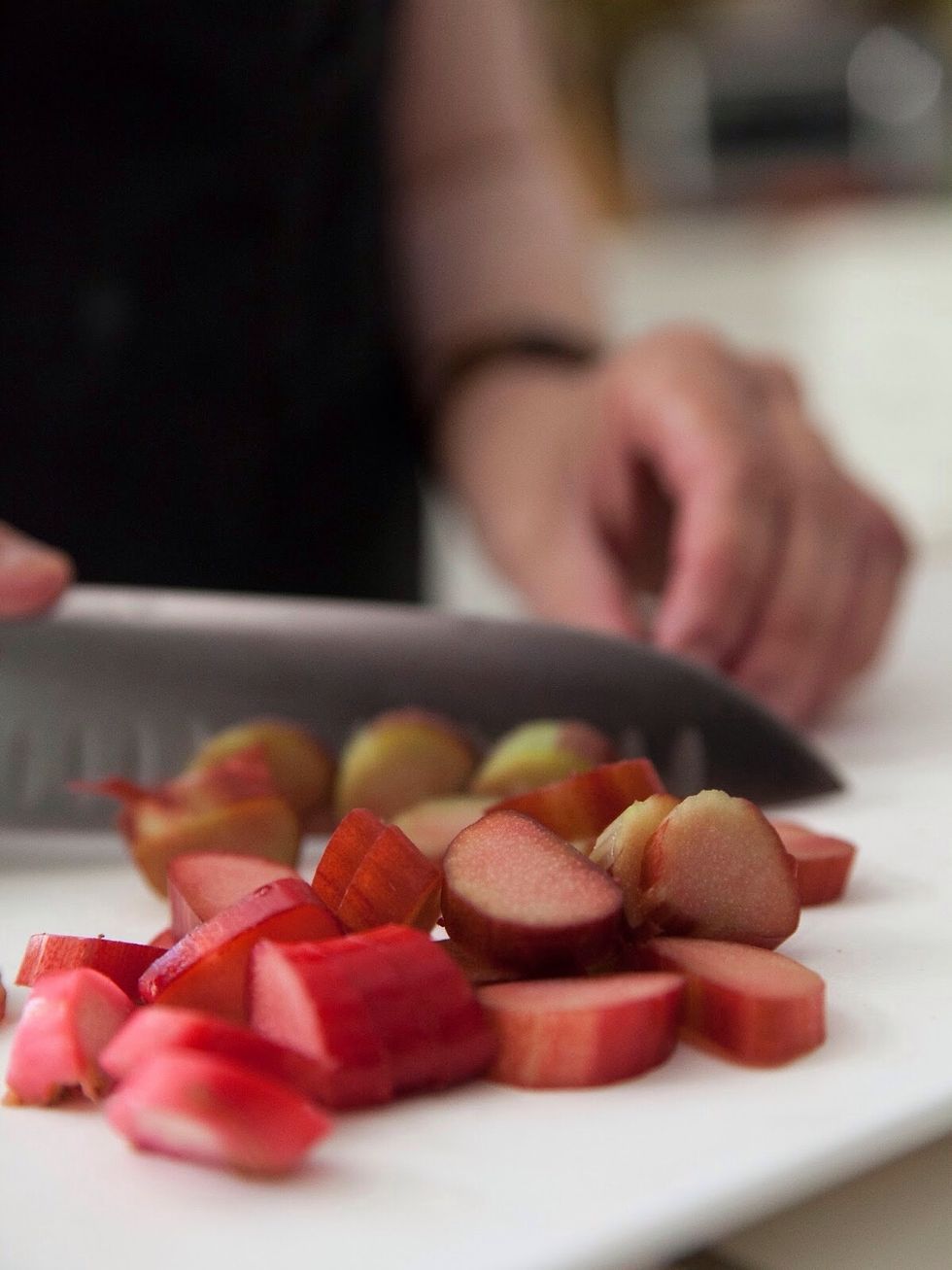 Chop the rhubarb into 1/2 inch pieces. Put the cut rhubarb into a large bowl.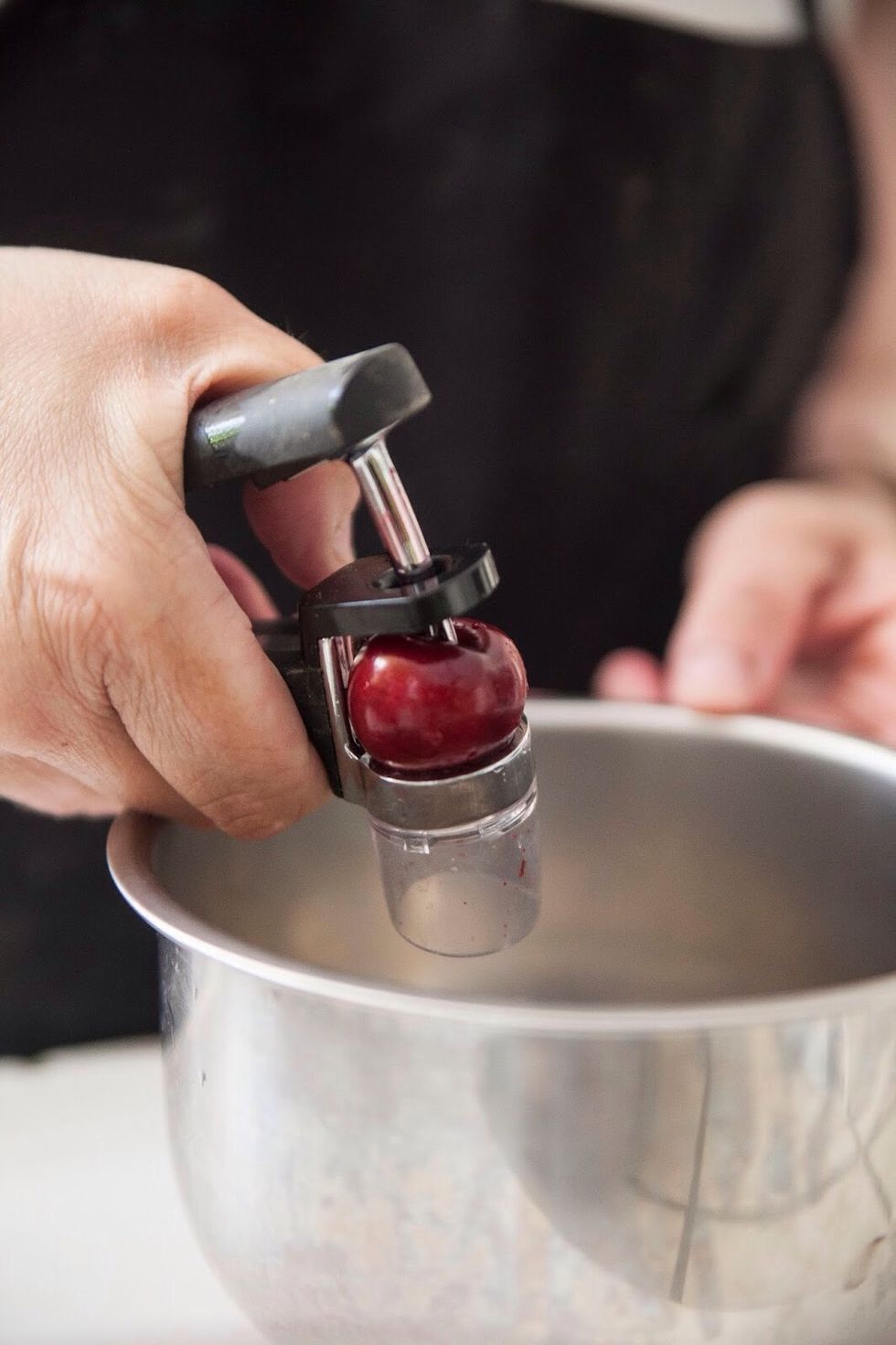 Pit the cherries.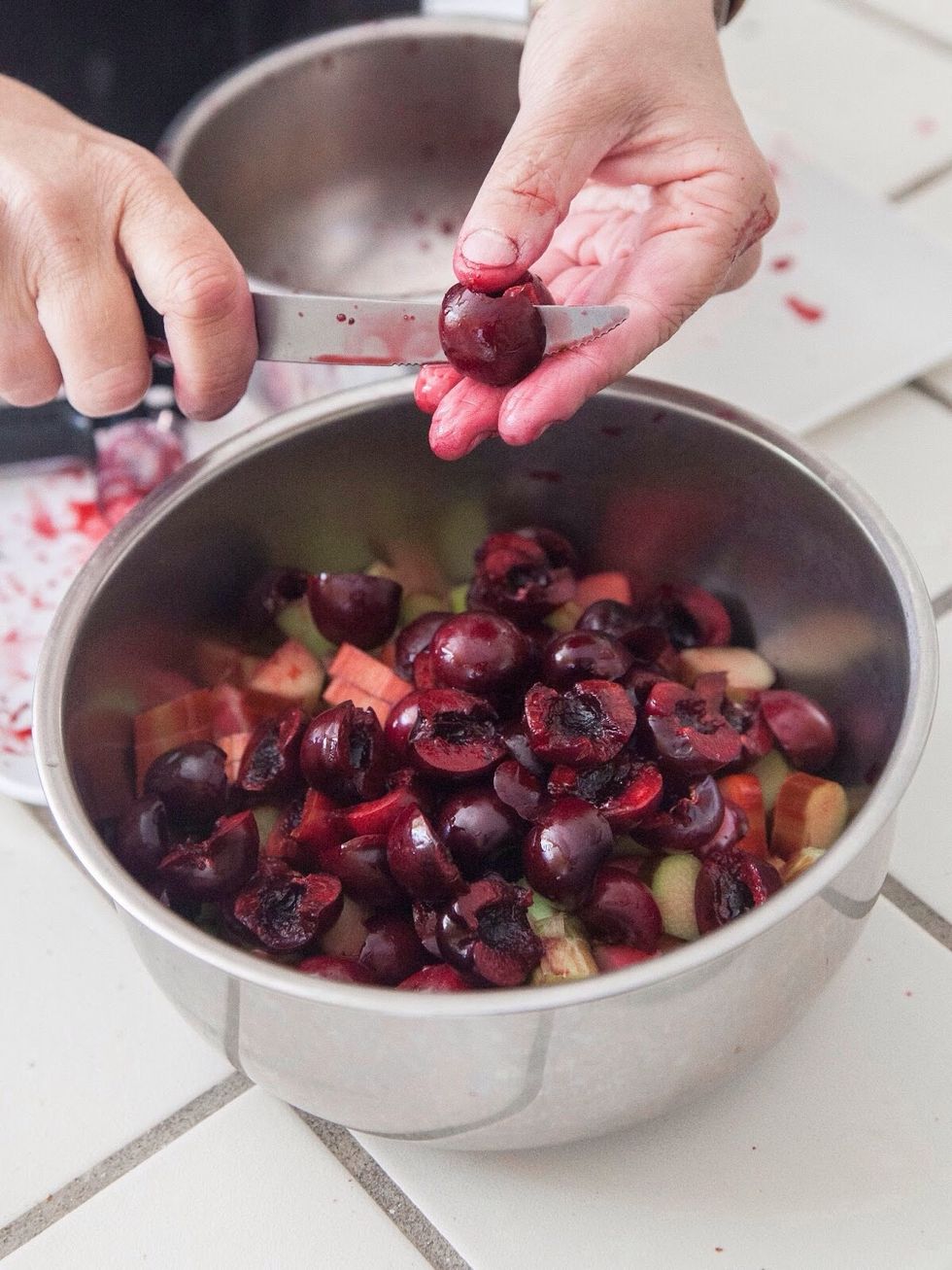 Cut the pitted cherries into halves.
Mix the cherry halves with the rhubarb pieces.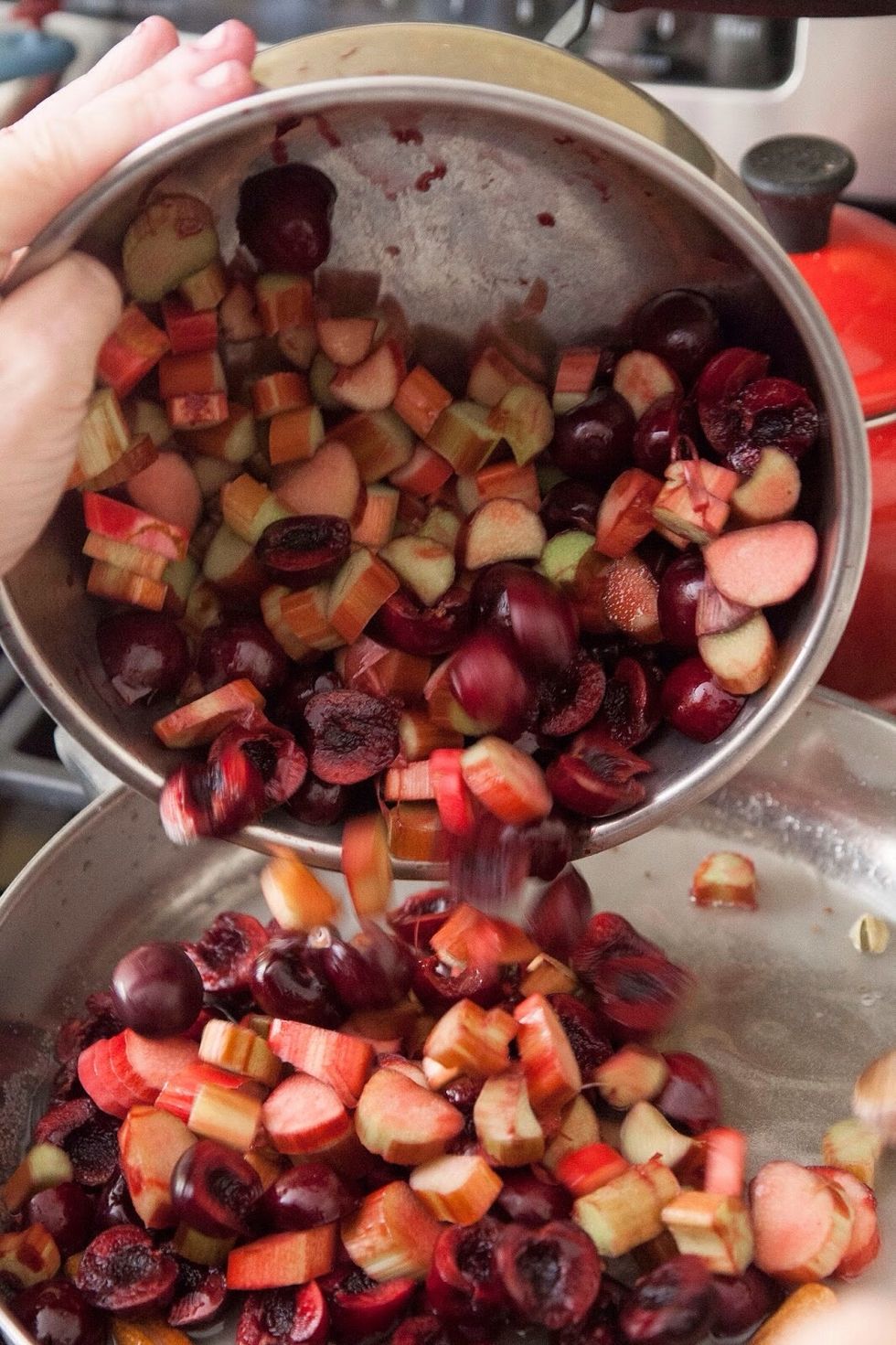 Mix the water and sugar together in a skillet. Turn the heat up to medium and mix the water and sugar together until they're well blended. Add in the rhubarb and cherries.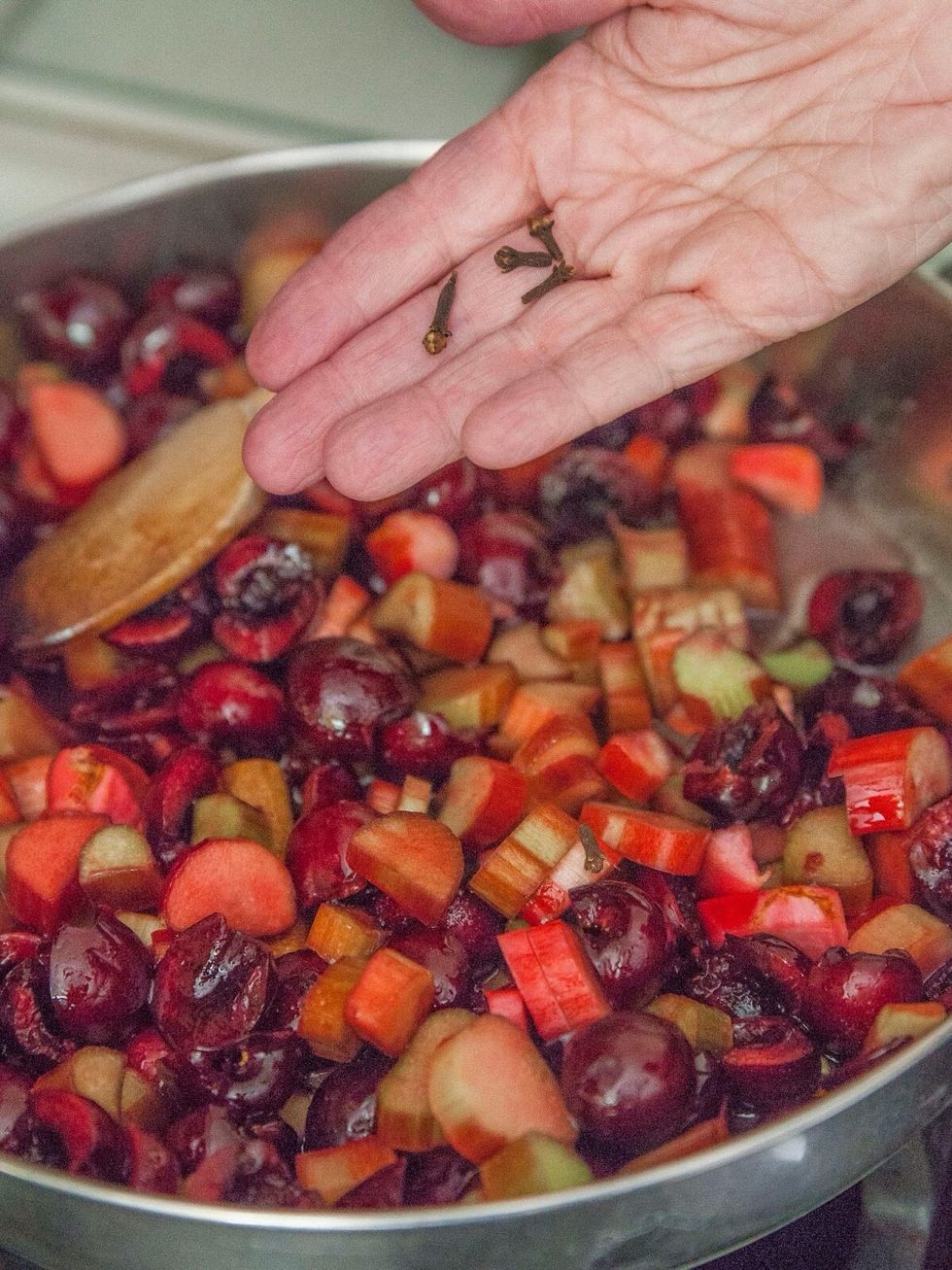 Toss in the cinnamon sticks, the cinnamon, the pinches of kashmiri chili, the cardamom seeds, and the cloves.
Bring the water to a boil, and when it does boil, turn the heat down to simmer. Cook the rhubarb and cherries down for about 35 minutes.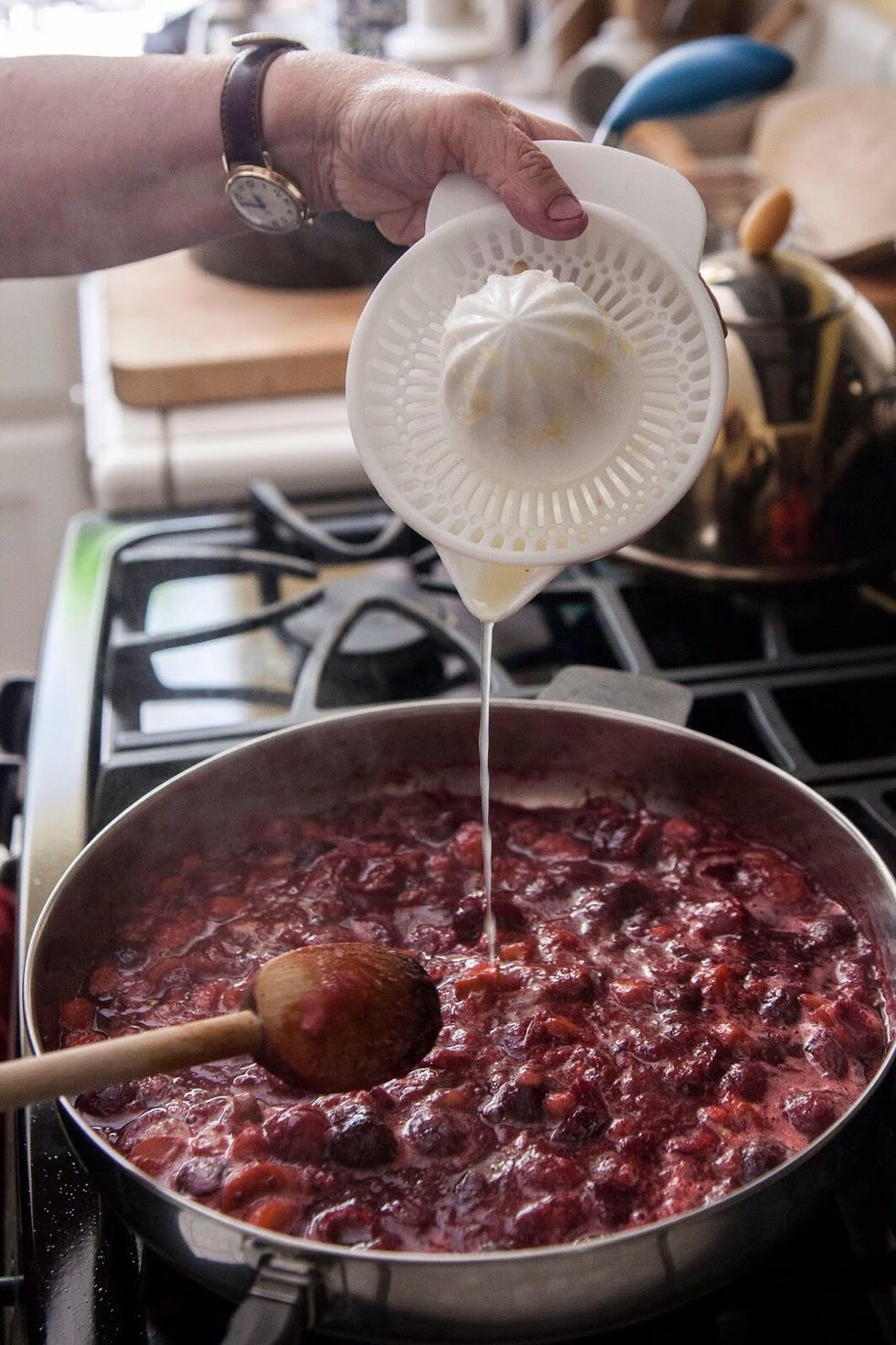 When the chutney has cooked down add in the lemon juice. Check the heat factor. If you'd like to add more chili do so but in very small amounts until you have the chutney as hot as you'd like it.
Chili added to foods takes a while to sink in and when you add heat, let it sit for 15 minutes or so and check again before you add more.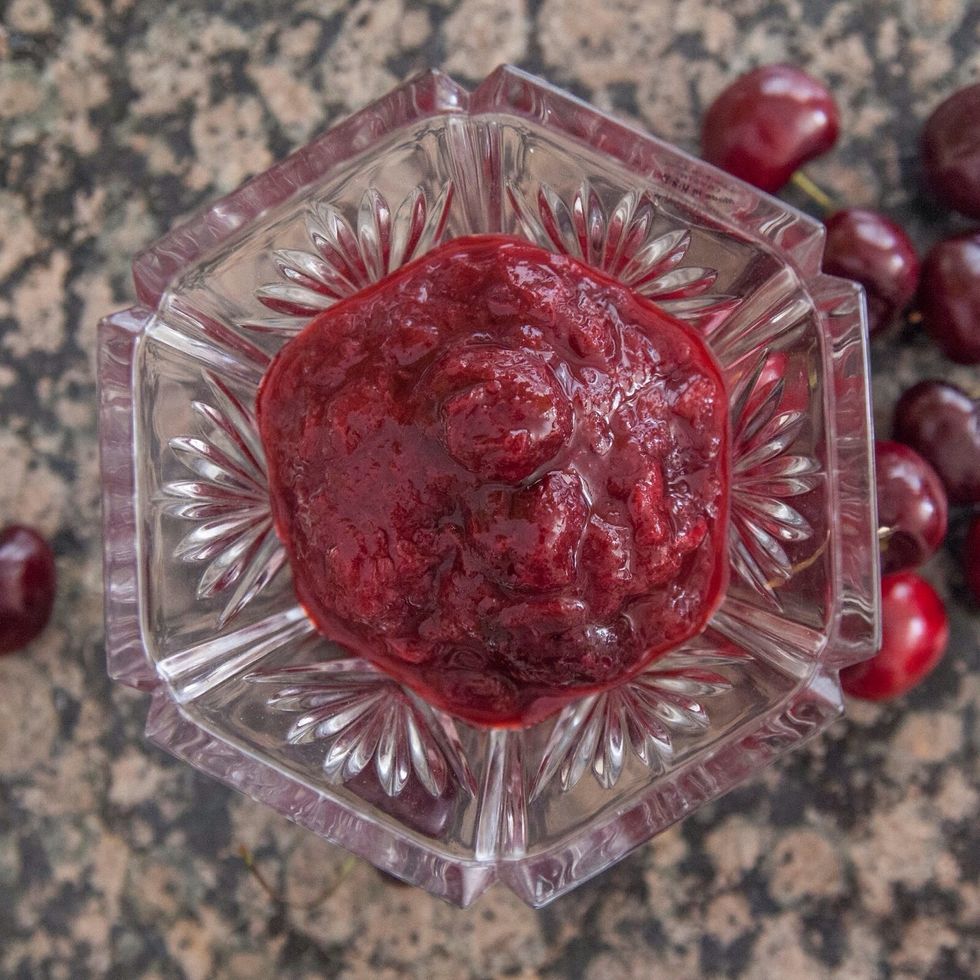 Serve the chutney warm or at room temperature, but if you're not serving it right away, refrigerate it. It can be used on a sandwich, with chicken or pork, or a topping for ice cream & yogurt. Enjoy!
1.0lb Rhubarb
1.0lb Fresh Bing cherries
1/4c Water
3/4c Sugar
6.0 Green cardamom pods, the seeds only
6.0 Cloves
2.0pch Kashmiri chili
2.0pch Ground Cinnamon
2.0 Cinnamon sticks
Juice of 1/2 lemon
Kathy Gori
Screenwriter, long time Indian cook, lover of Indian foods, Saturday morning Cartoon voice. For more recipes visit my website www.thecolorsofindiancooking.com