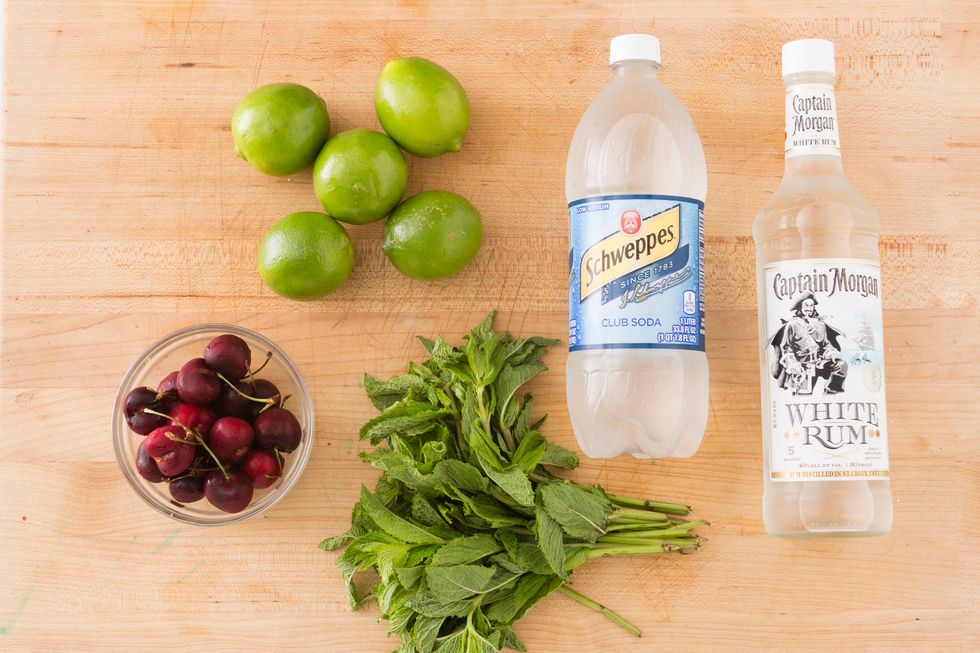 Gather your ingredients.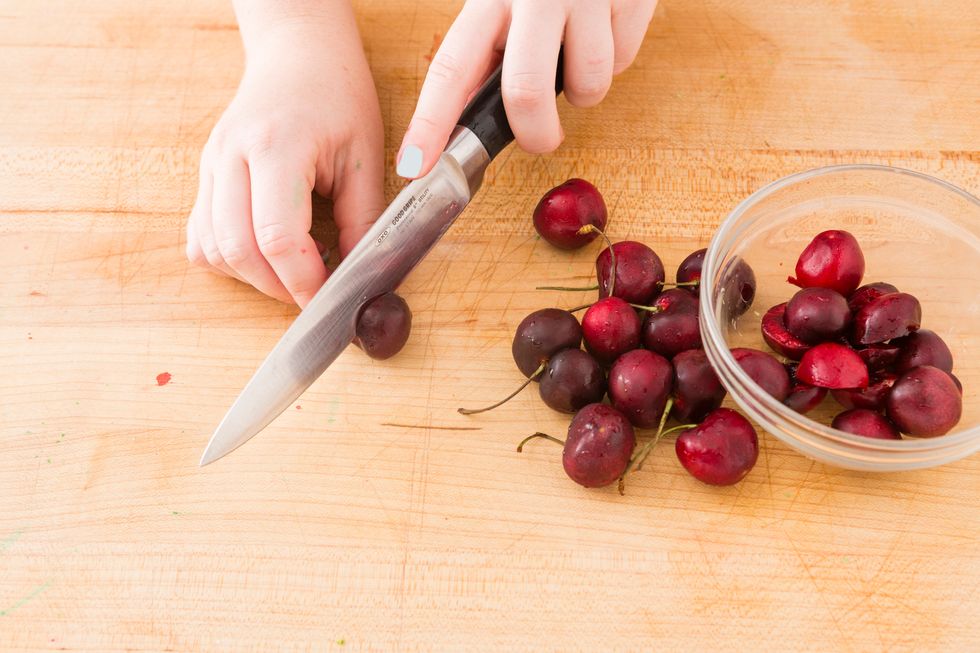 Pit and remove the stems from your cherries, leaving a few with their stems to be used as garnishes.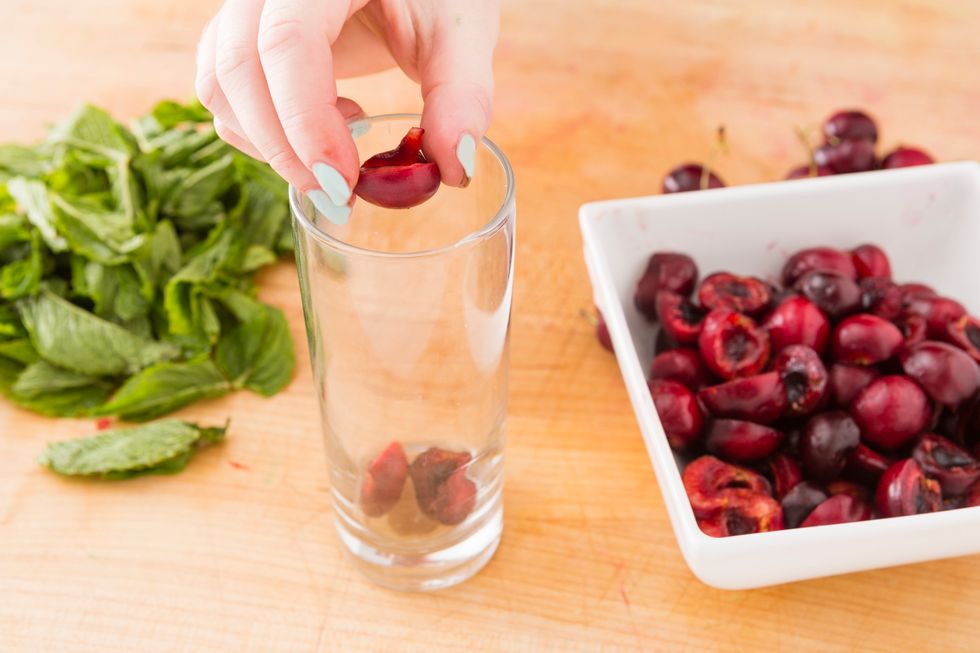 Place 6 cherries into a sturdy glass. Then, add 12 mint leaves.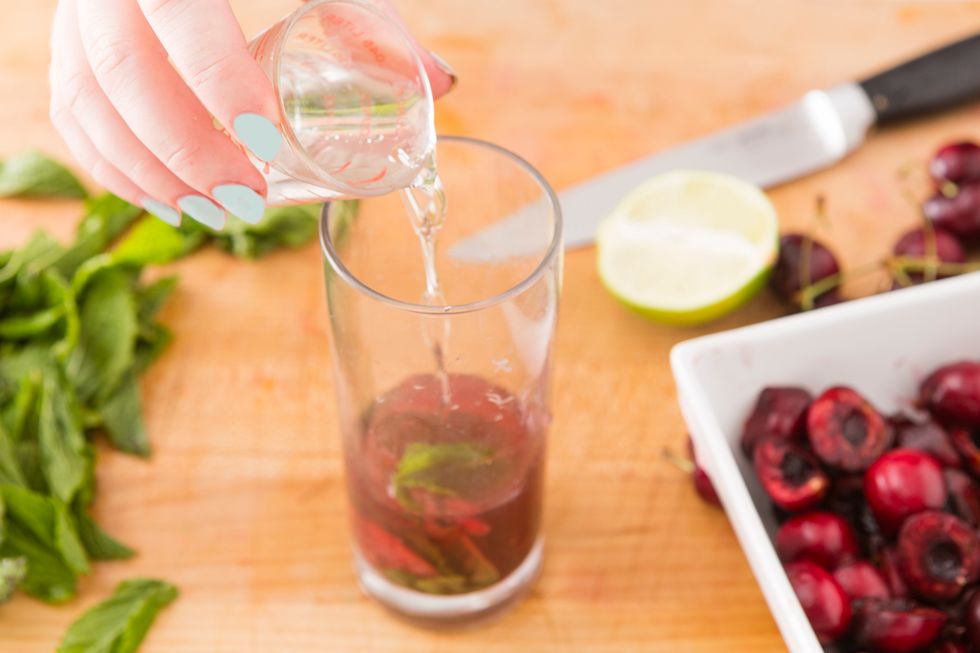 Add 2 ounces of simple syrup.
Then, add 2 ounces of white rum.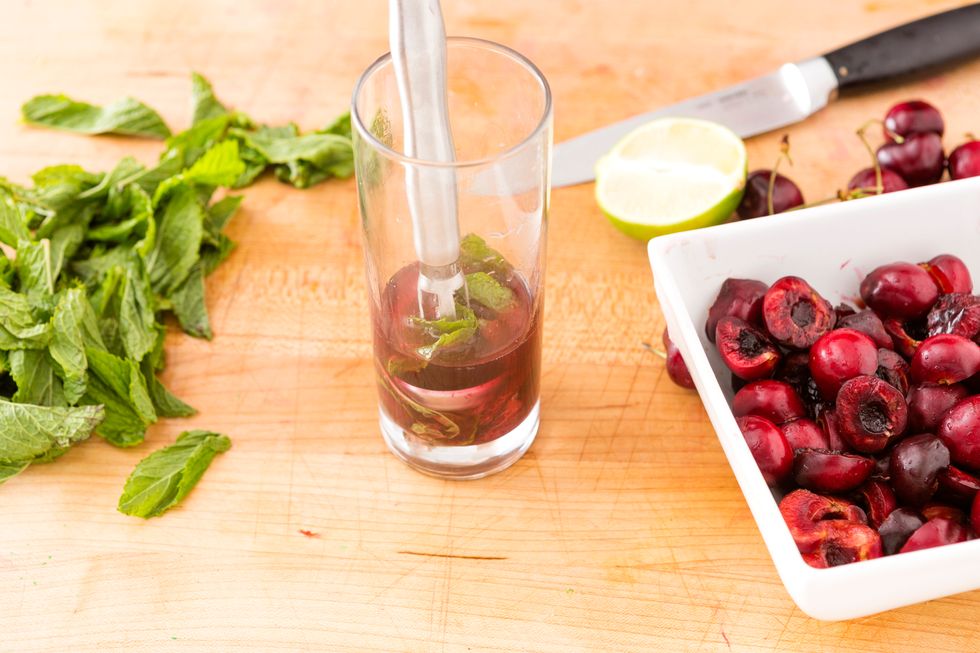 Muddle to extract the juices from both the mint leaves and the cherries.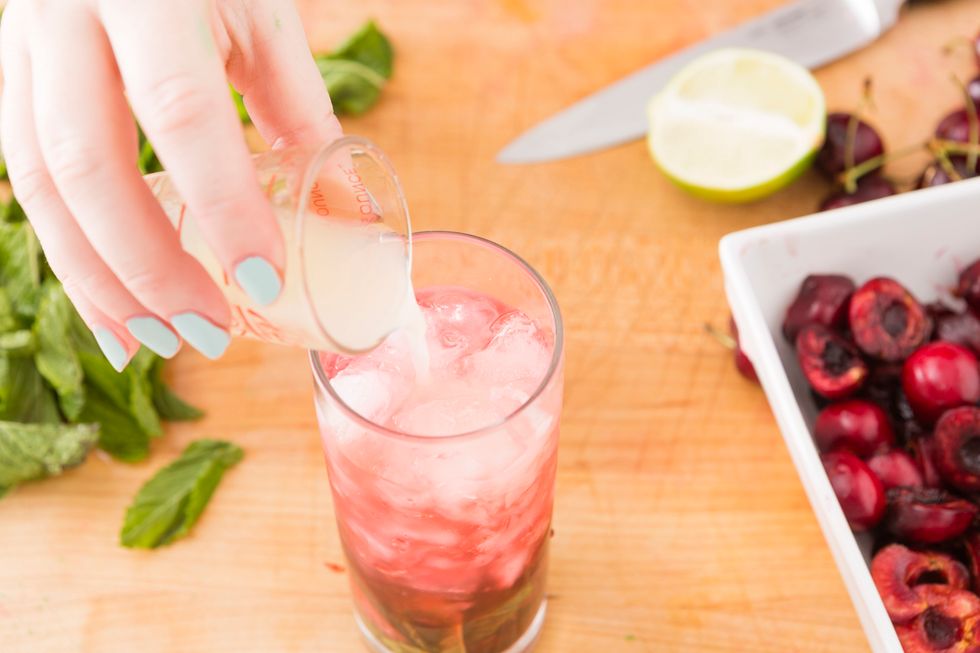 Add ice, then in add in the juice from one lime.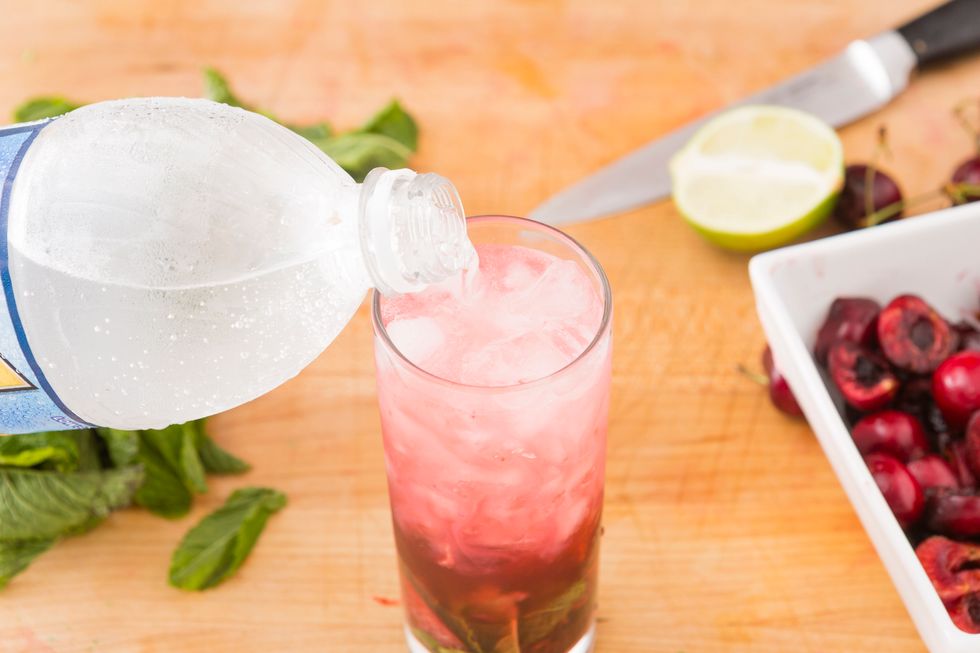 Top off with club soda.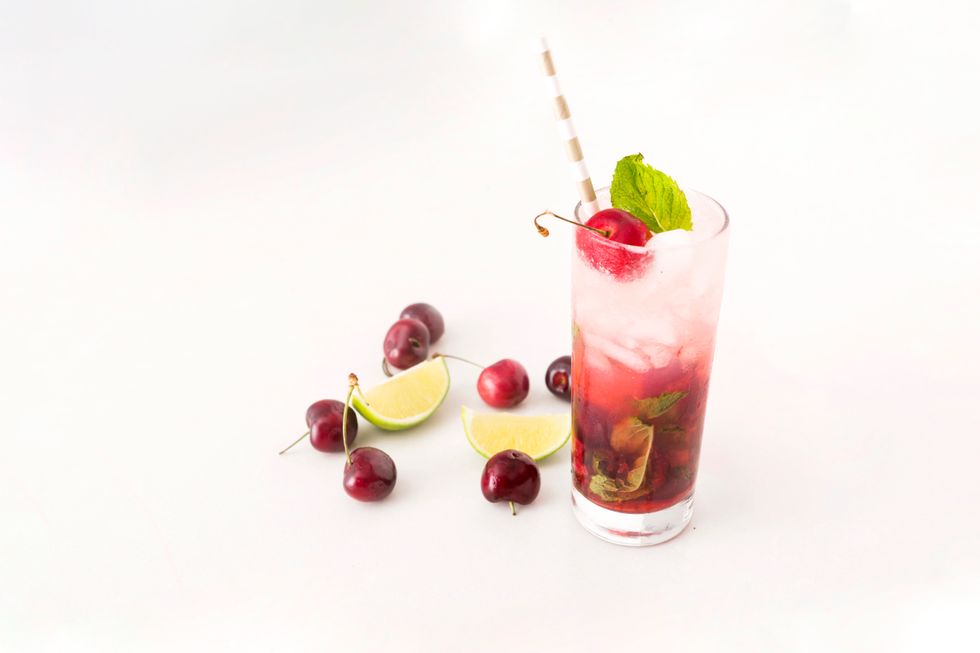 Garnish your cocktail with your remaining cherries, a few mint leaves and lime wedges.
This recipe was inspired by: http://cookinglsl.com/cherry-lime-mojito/
Cherries
Lime
Mint Leaves
White Rum
Simple Syrup
Crushed Ice
Club Soda
B+C
We are the team behind B+C Guides. Feel free to message us if you have any questions or see something that could be improved!