To make Marinade- mix 1/4 tsp. Minced Garlic, 3 Tbs. Cherry Man Cherries Juice, 2 Tbs. Orange Juice. Pour over Halibut Filets, cover and let sit for a minimum of 2 hours (overnight).
Make the Crust: In three different bowls place 2 eggs slightly beaten, 1 C Flour, and 2C of Sliced Almonds Crushed. Dip each Halibut Filet in Eggs, then flour, and last cover with Almonds.
Pre- Heat oven to 425* Bake Halibut on lined baking sheet for approx. 15 minutes (internal temp should be 145*).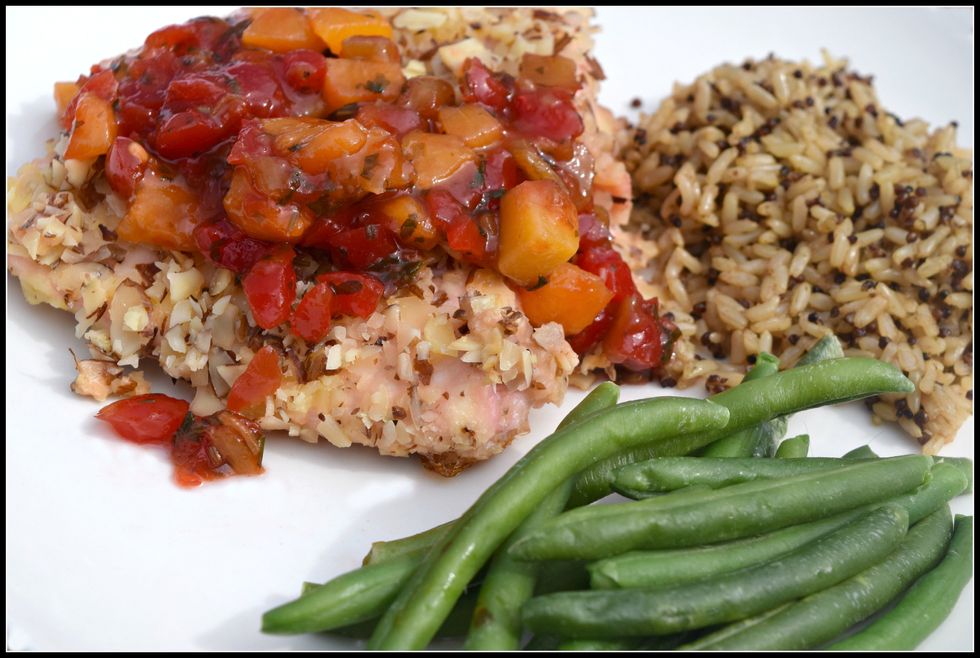 Fruit Topping: Mix 1/4c. Cherry Man Maraschino Cherries dices, 1/3c. Diced Peaches, 2Tbs Peach Juice or Syrup, 1/2Tbs Cilantro or Cilantro Paste, 2Tbs Green Chiles Diced. Spoon over Cooked Filets.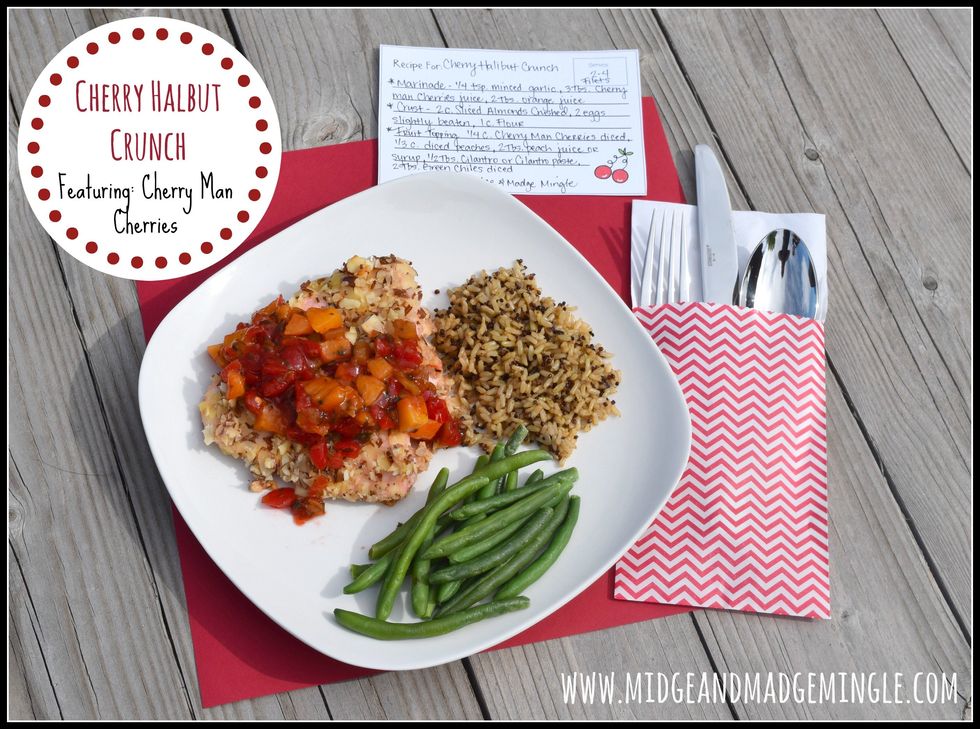 Suggested sides: Green Beans and Rice. Serve and Enjoy! For more recipes go to www.midgeandmadgemingle.com
1/4tsp Minced Garlic
3.0Tbsp Cherry Man Cherries Juice
2.0Tbsp Orange Juice
2.0c Sliced Almonds Crushed
2.0part Eggs slightly beaten
1.0c Flour
1/4c Cherry Man Cherries Diced
1/3c Diced Peaches
2.0Tbsp Peach Juice or Syrup
1/2Tbsp Cilantro or Cilantro Paste
2.0Tbsp Diced Green Chiles
1.0lb Halibut