Start off with a base coat. I chose Disco Dolls by Nicōle.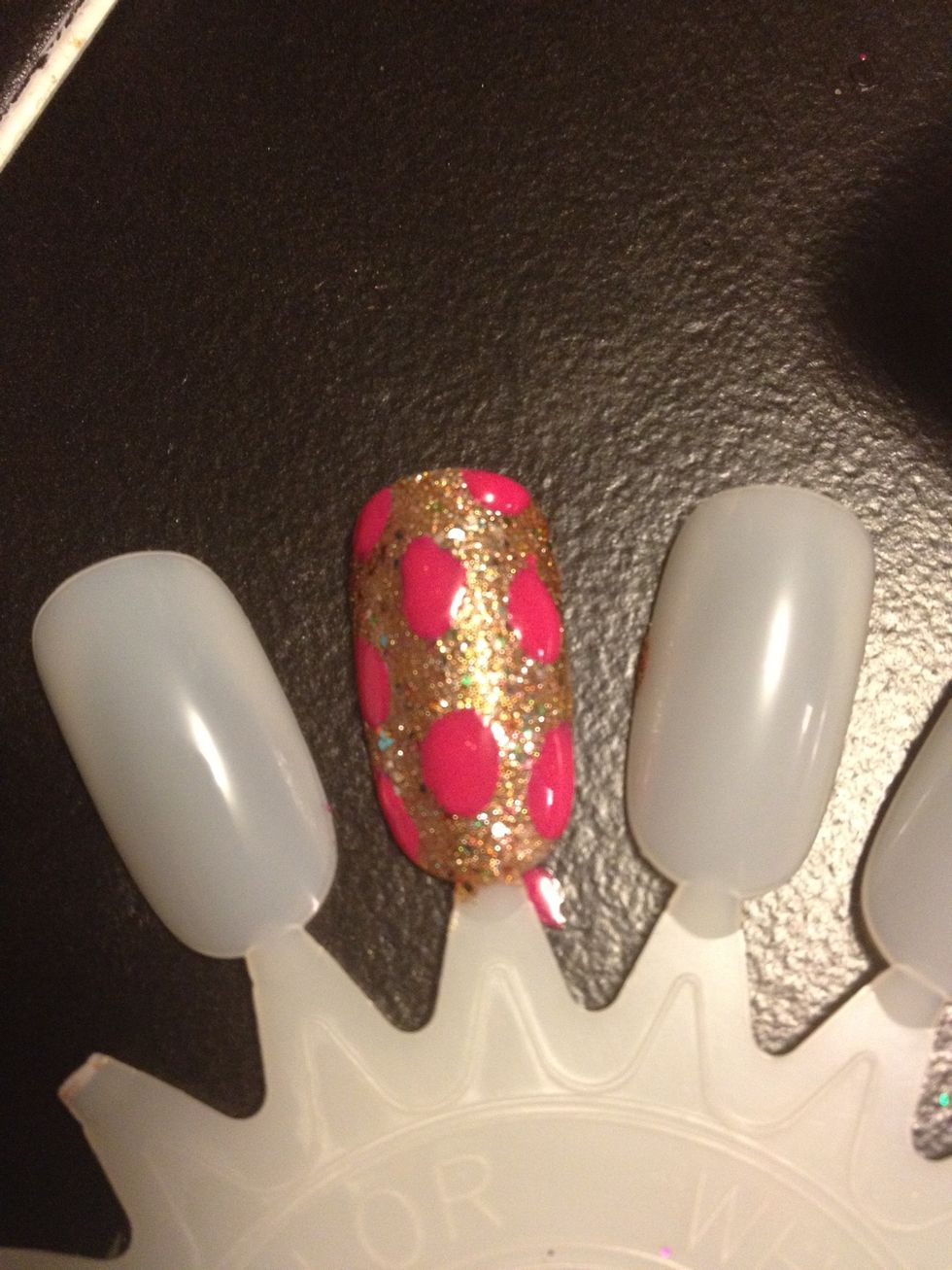 Next I added Twisted Pink by Sally Hansen Xtreme wear. You add the print by using a dotting tool or the brush itself, they don't need to be perfect circles.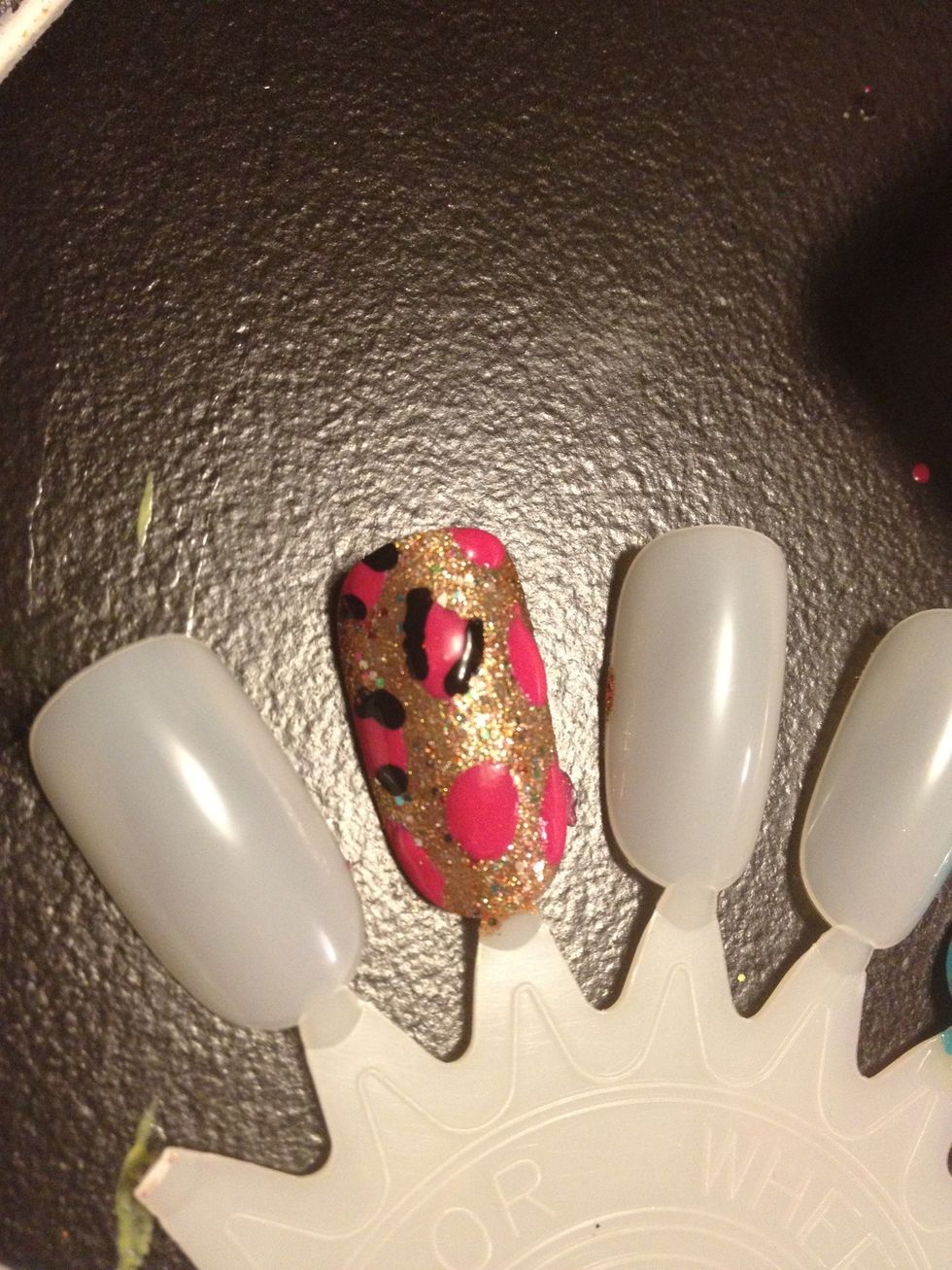 Start using you secondary color by adding brackets on the sides of the spots. I find using a small dotting tool is most helpful.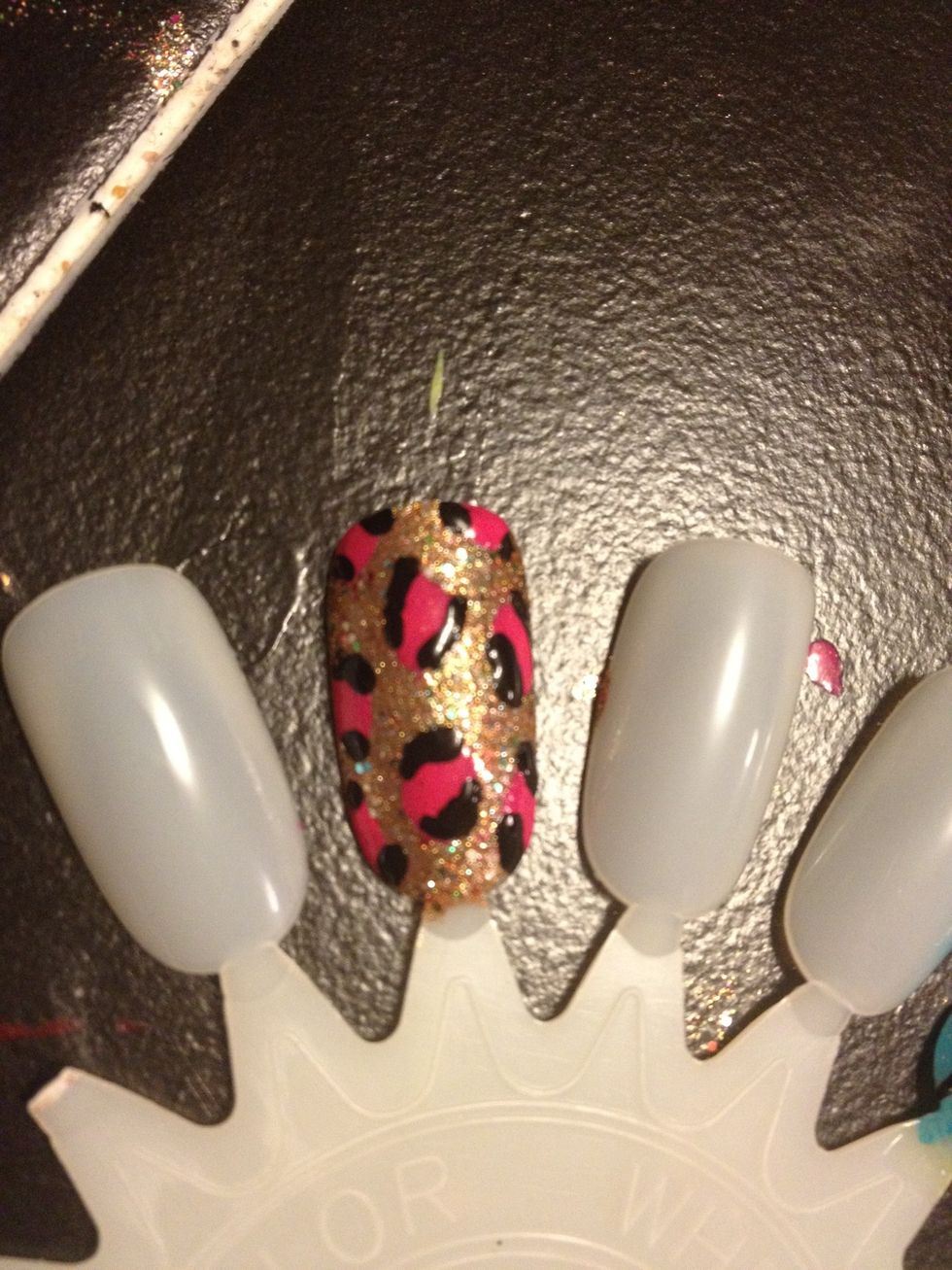 Finish the brackets and it should come out looking similar to this.
Add a topcoat!
1.0 Base coat
2.0 Polishes to add prints
1.0 Topcoat
1.0 Dotting tool
Fabulocity By Jessica
Follow my Instagram @fabulocitynails\n\nPlease feel free to request designs and ask questions.