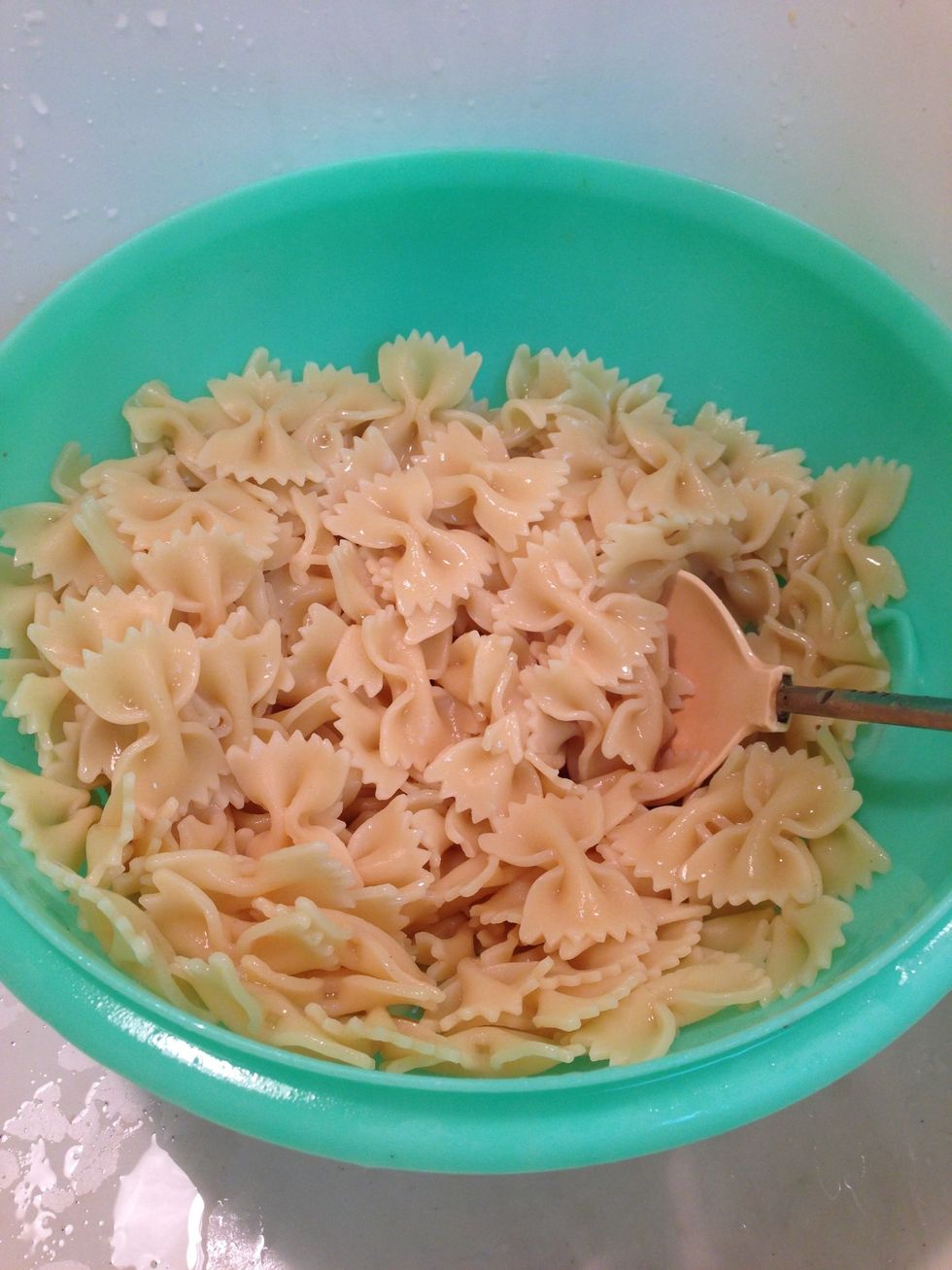 Drain noodles.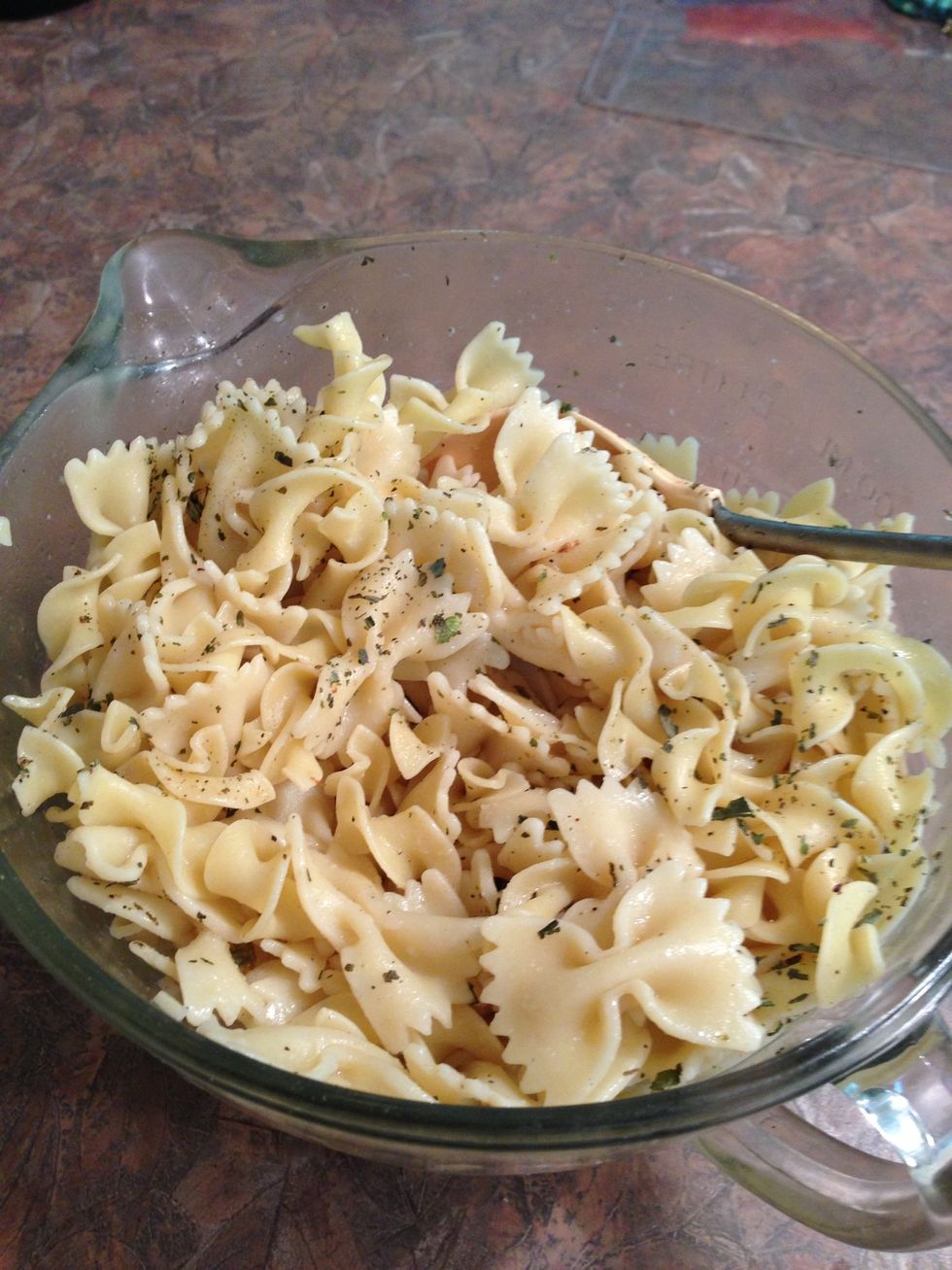 I like to stir in 1 tablespoon olive oil to avoid stickiness plus some basil flakes & a little salt & pepper to taste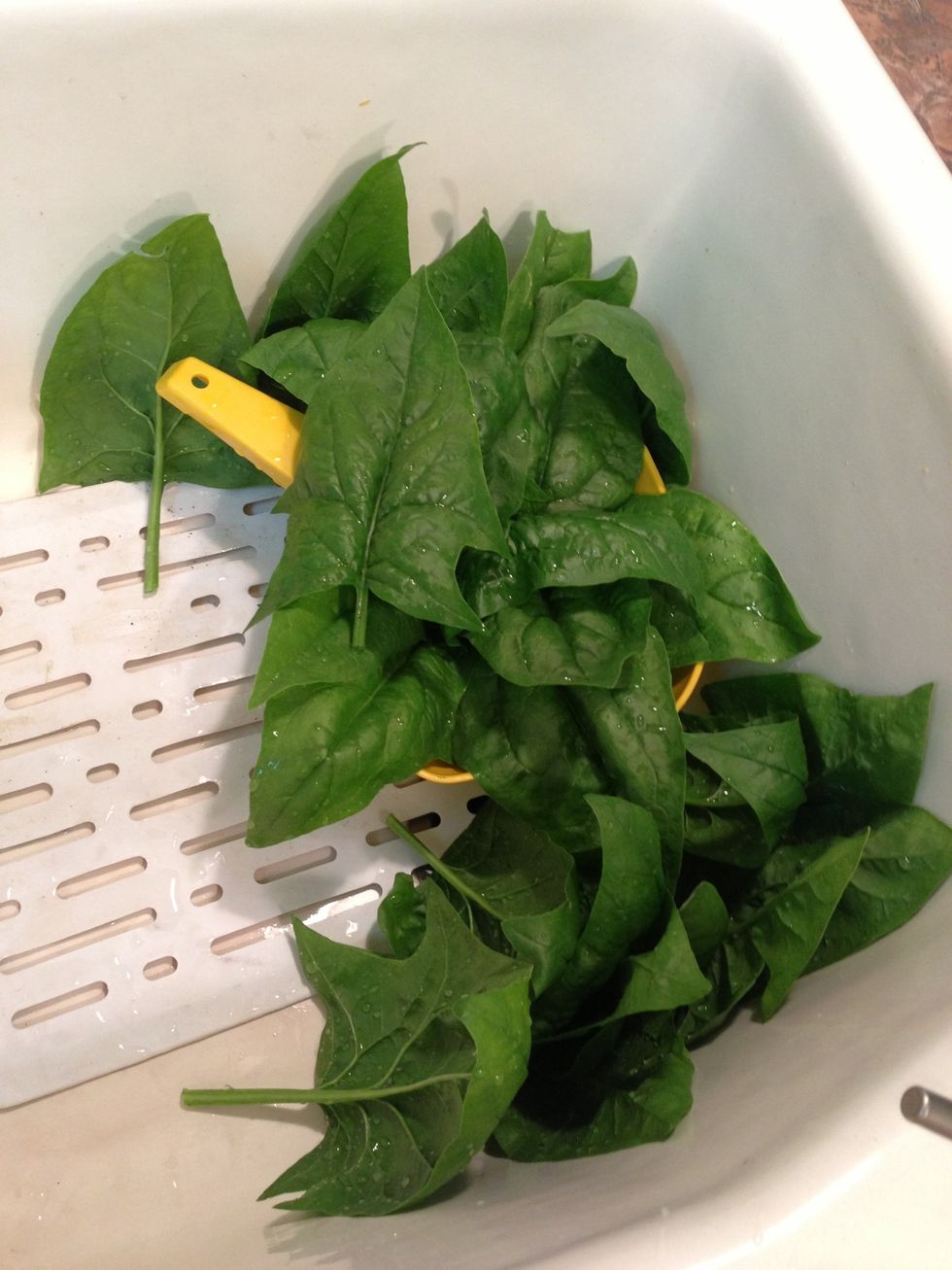 I grew this spinach. You can also buy fresh or frozen already chopped. I've used that before too.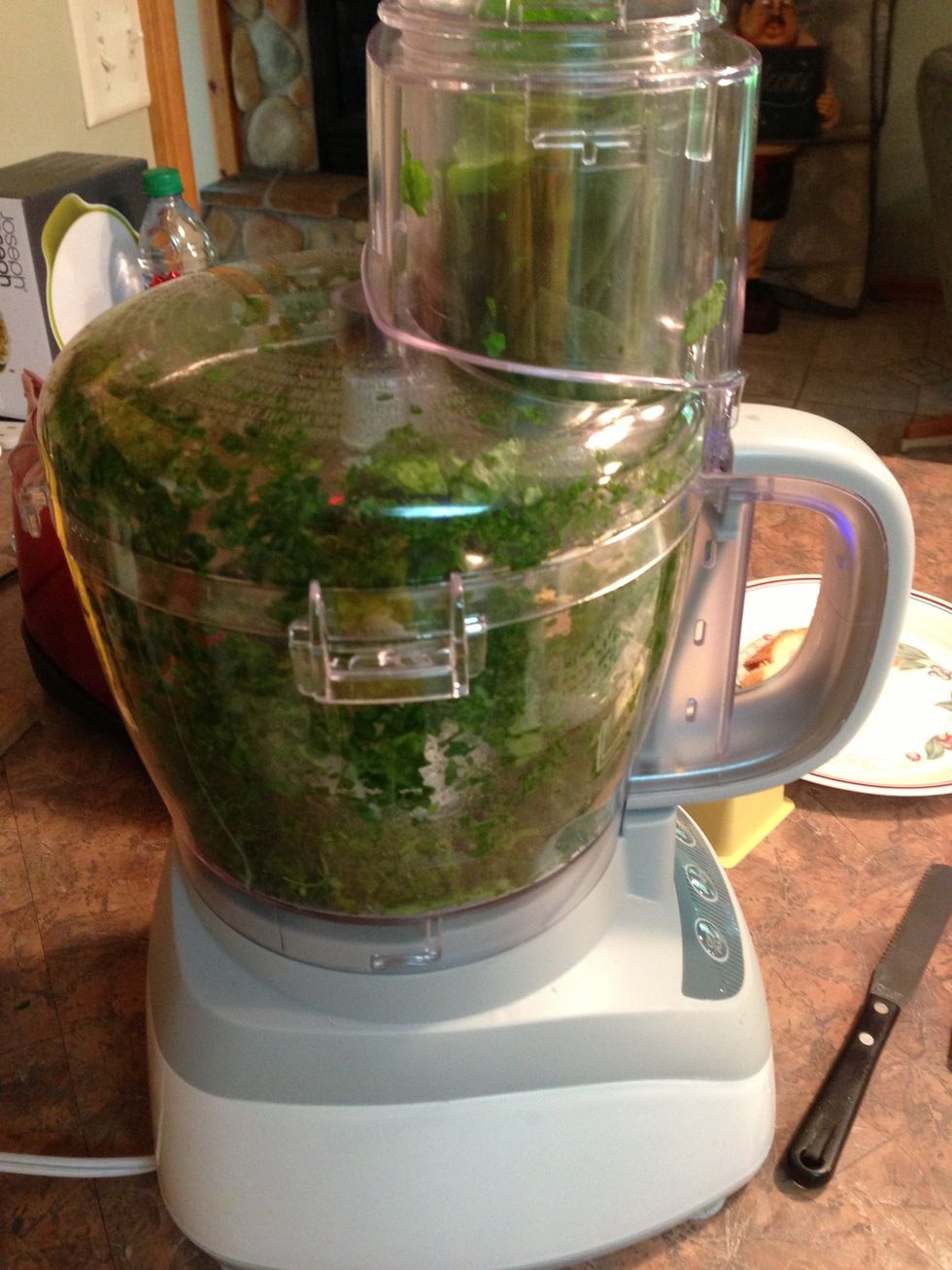 Food processor can be used to chop spinach but be careful not to over chop too fine.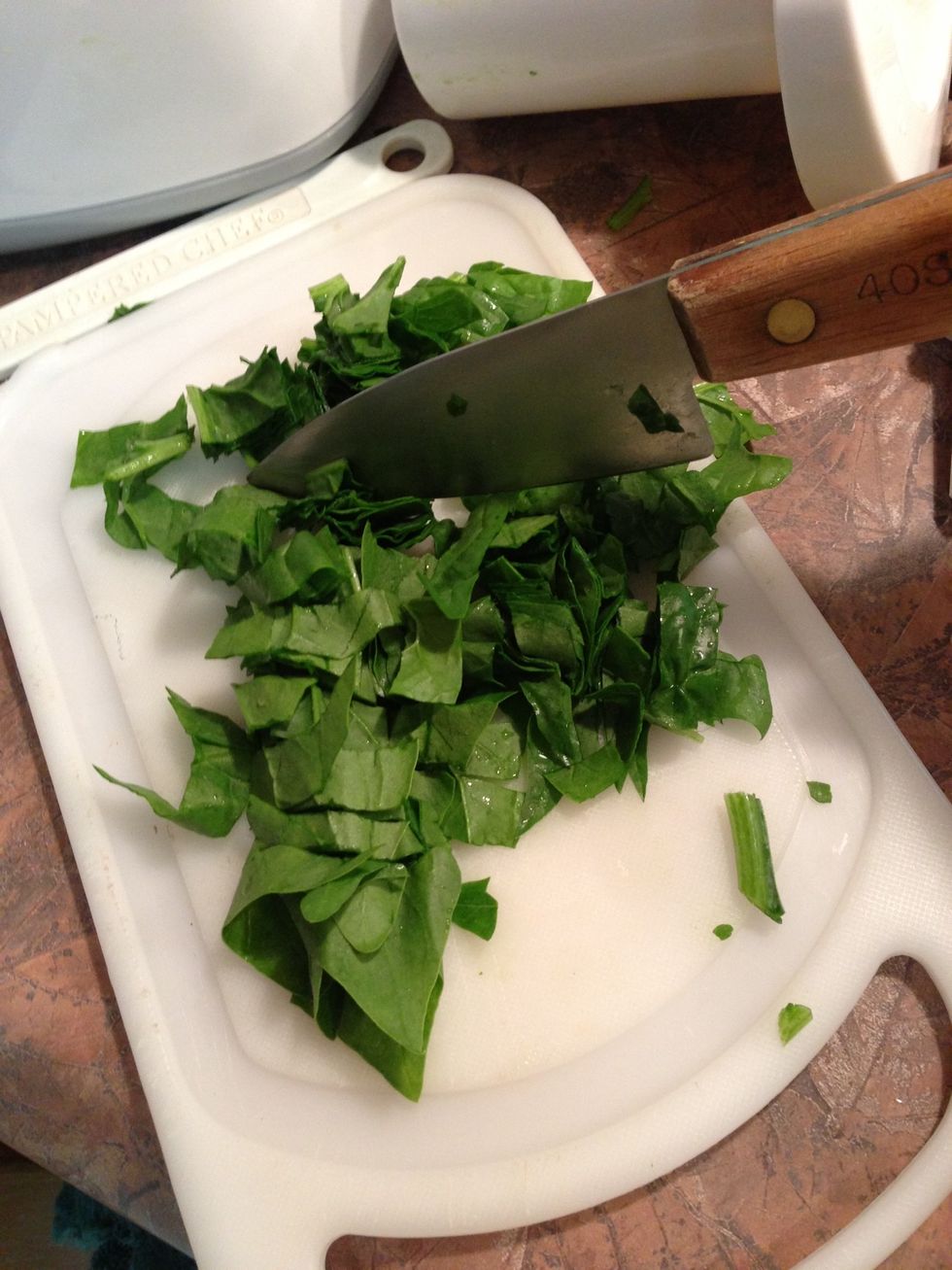 Chopping / cutting with knife by hand works fine too (and far less parts to wash than with food processor).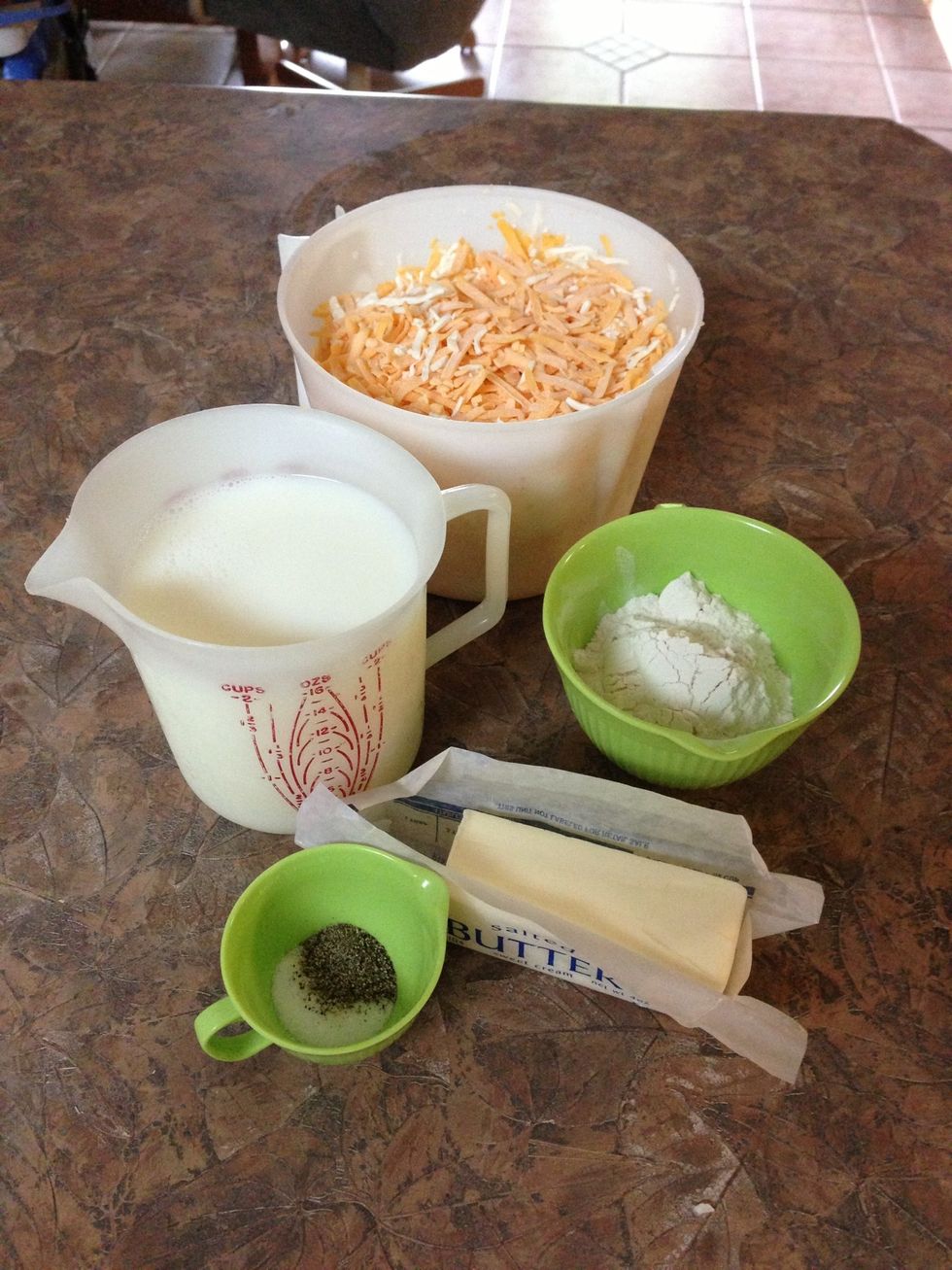 Assemble ingredients.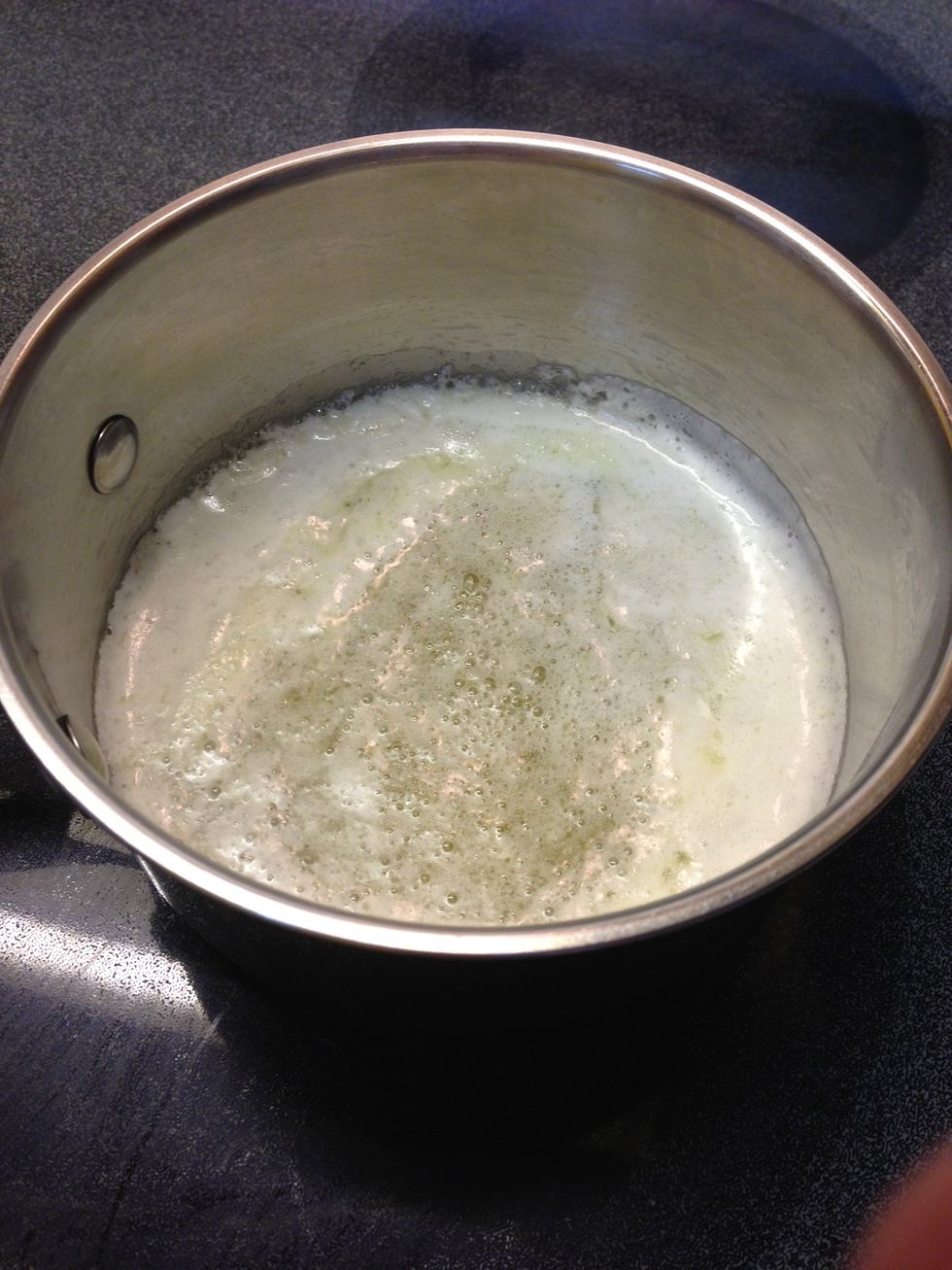 To make white sauce.... Melt butter in medium saucepan.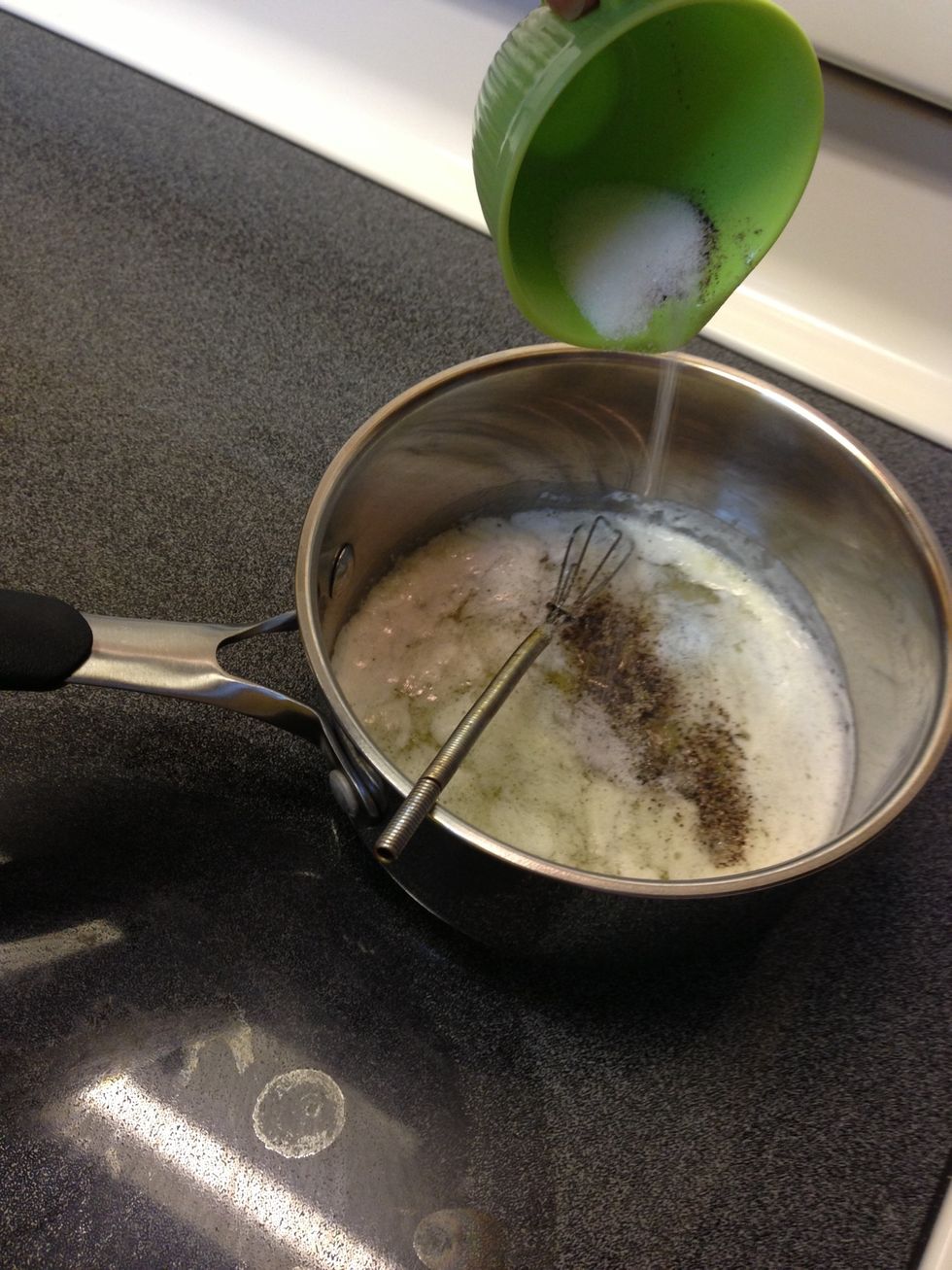 Stir in salt & pepper.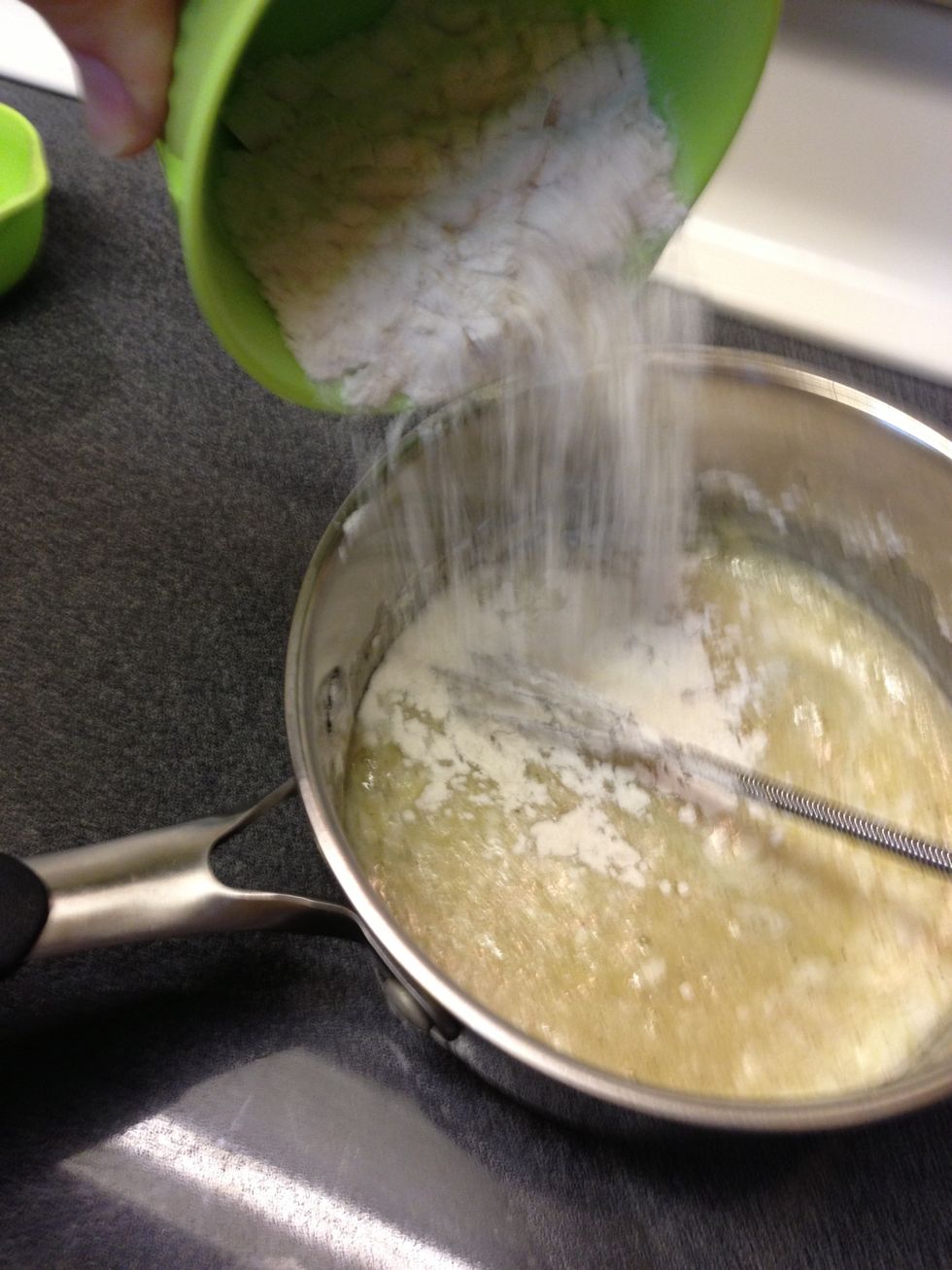 Slowly add flour while stirring....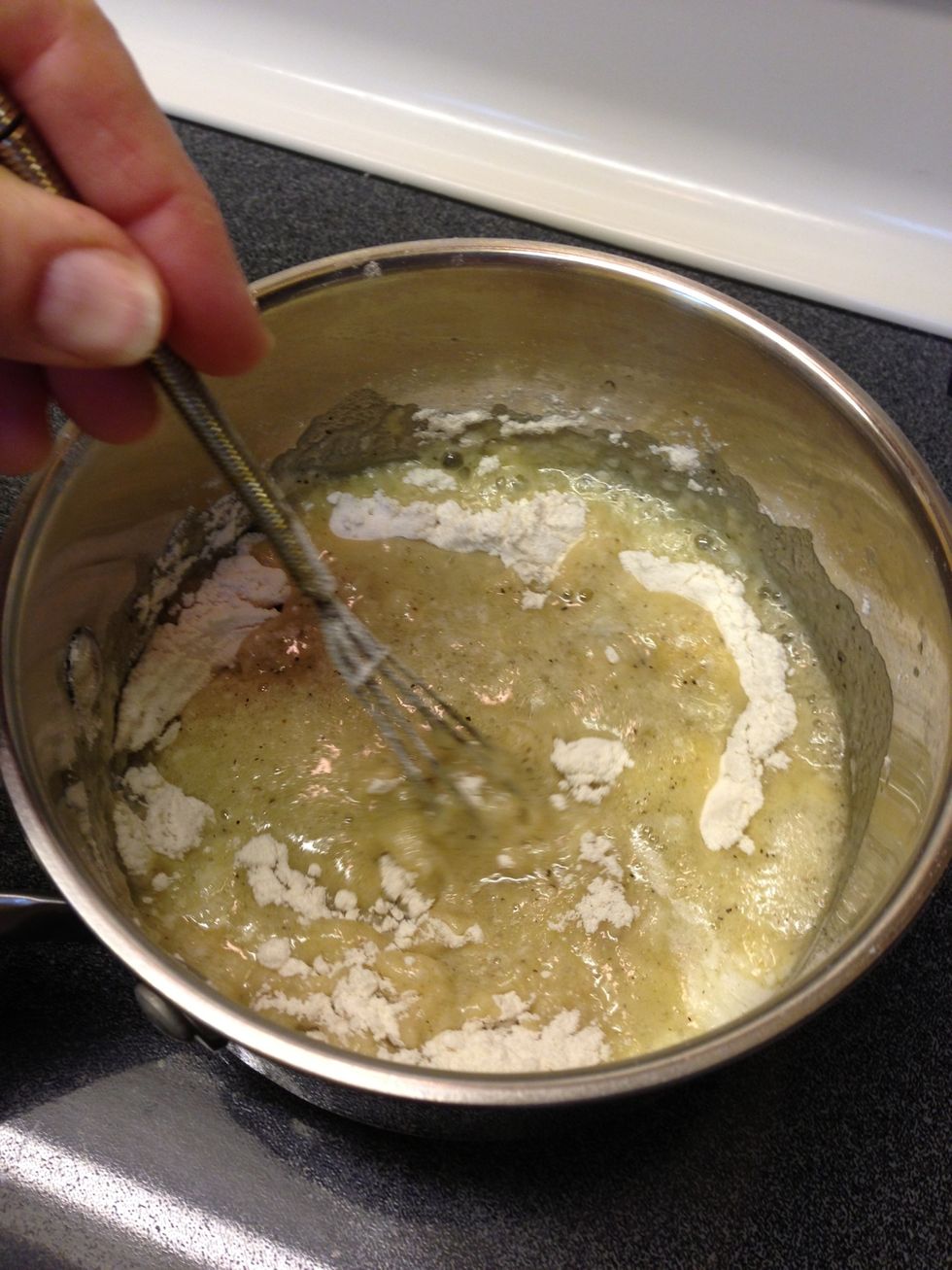 Whisk in flour till smooth...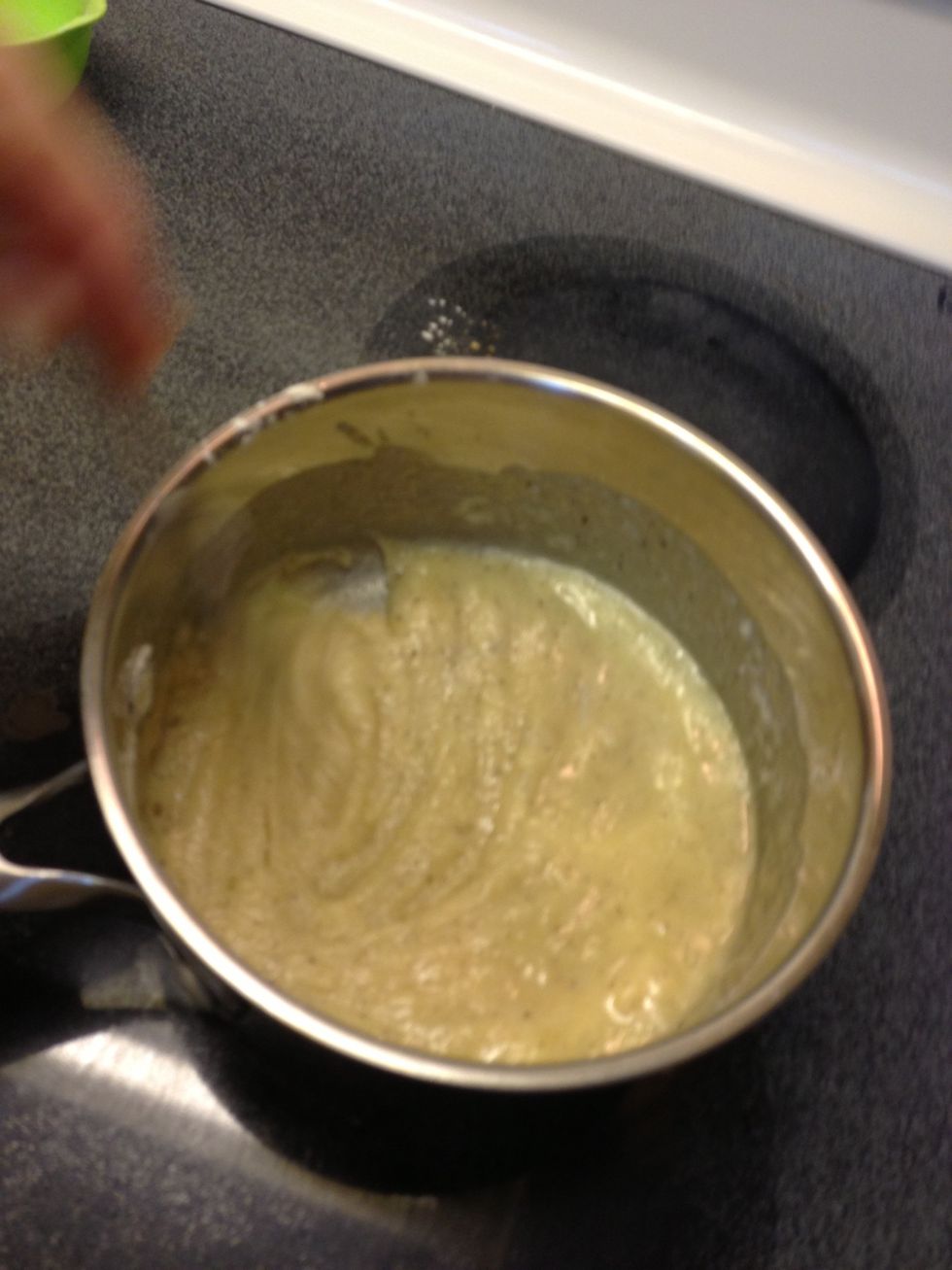 When well blended on medium heat, time to add 2 cups milk.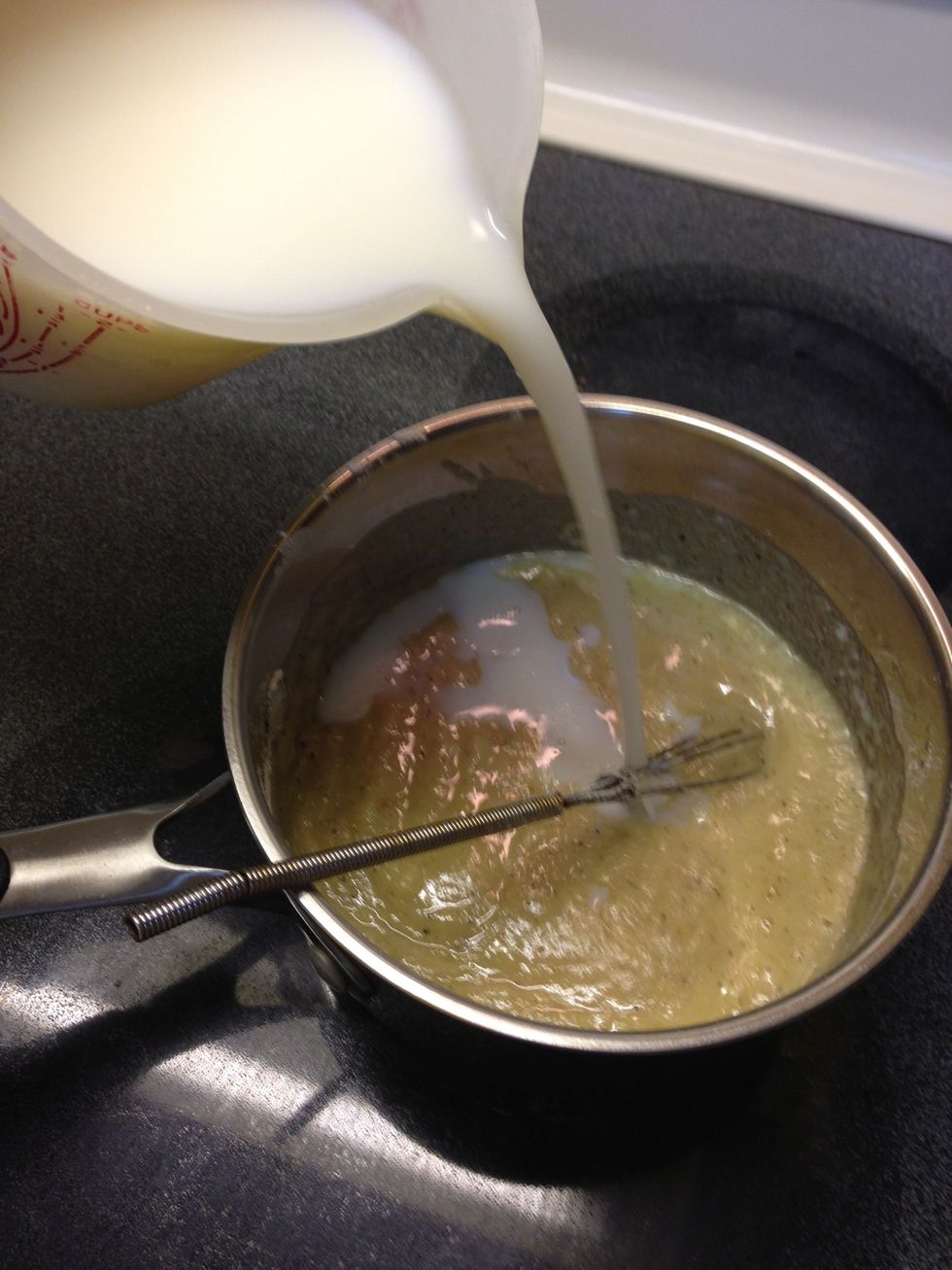 Whisk in milk slowly till well blended. Continue heating and stirring.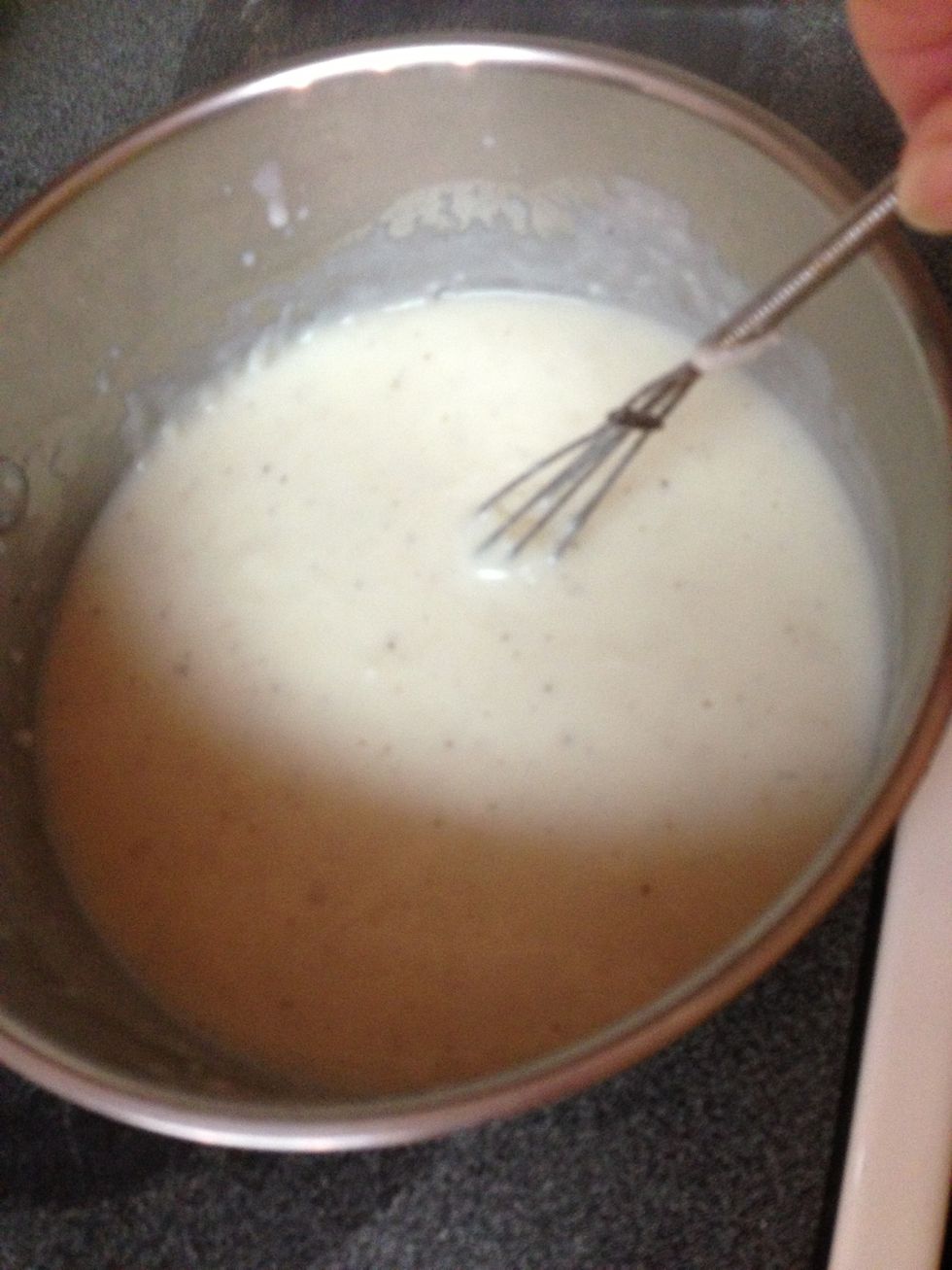 Cook till bubbling and thick. Remove from heat.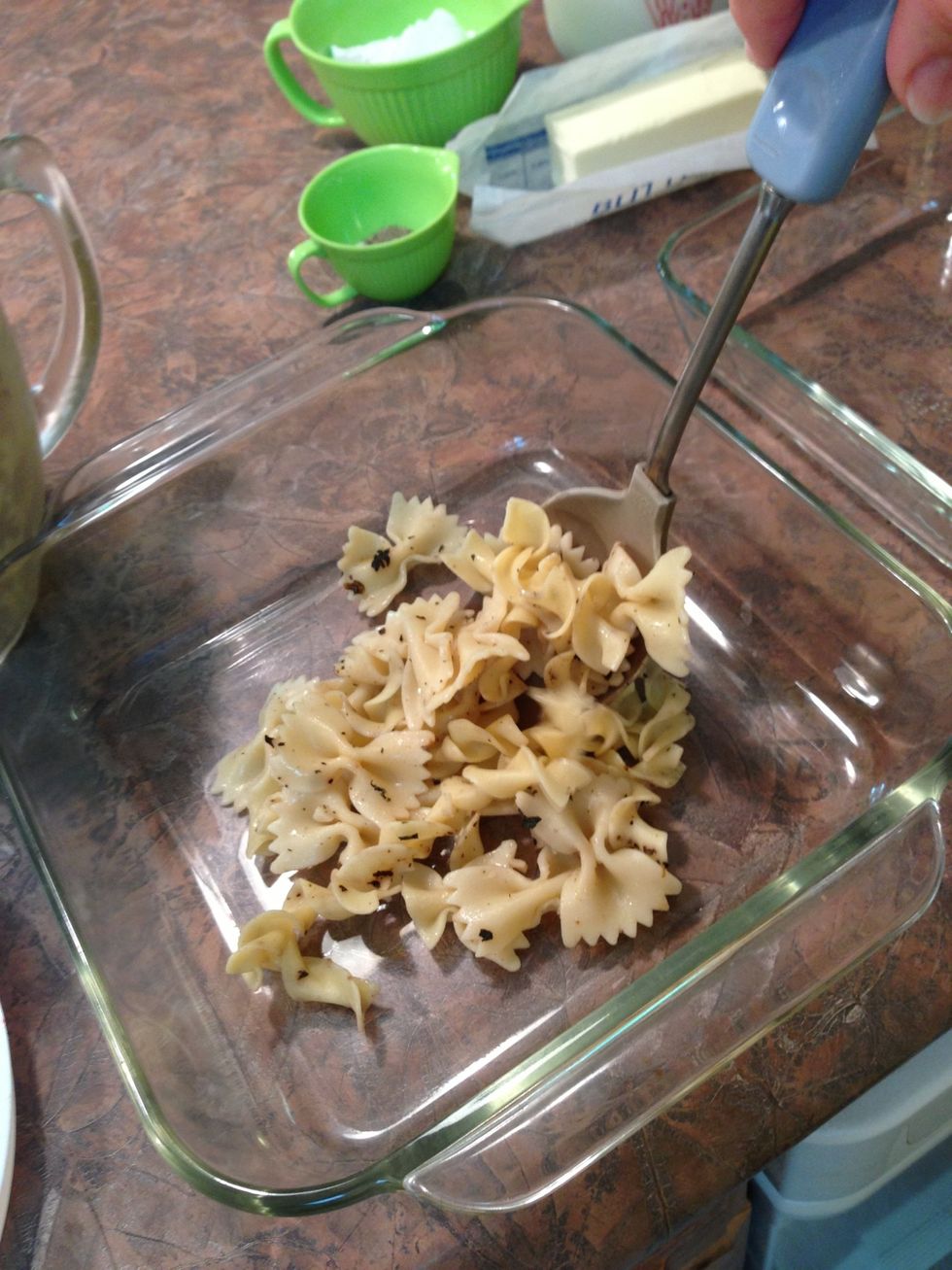 Spoon a layer of pasta onto buttered 9x9 glass baking dish.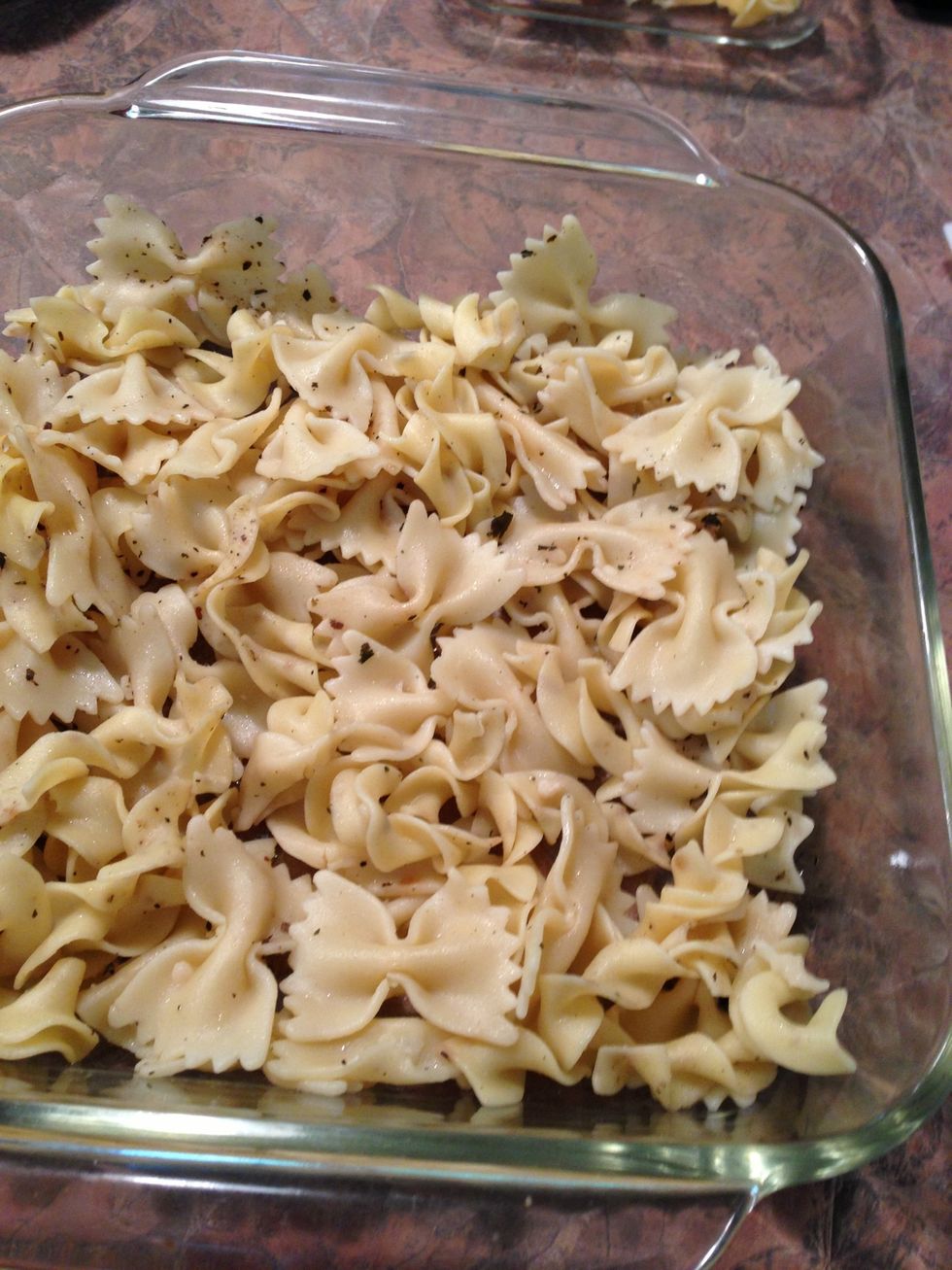 Spread evenly as the first layer.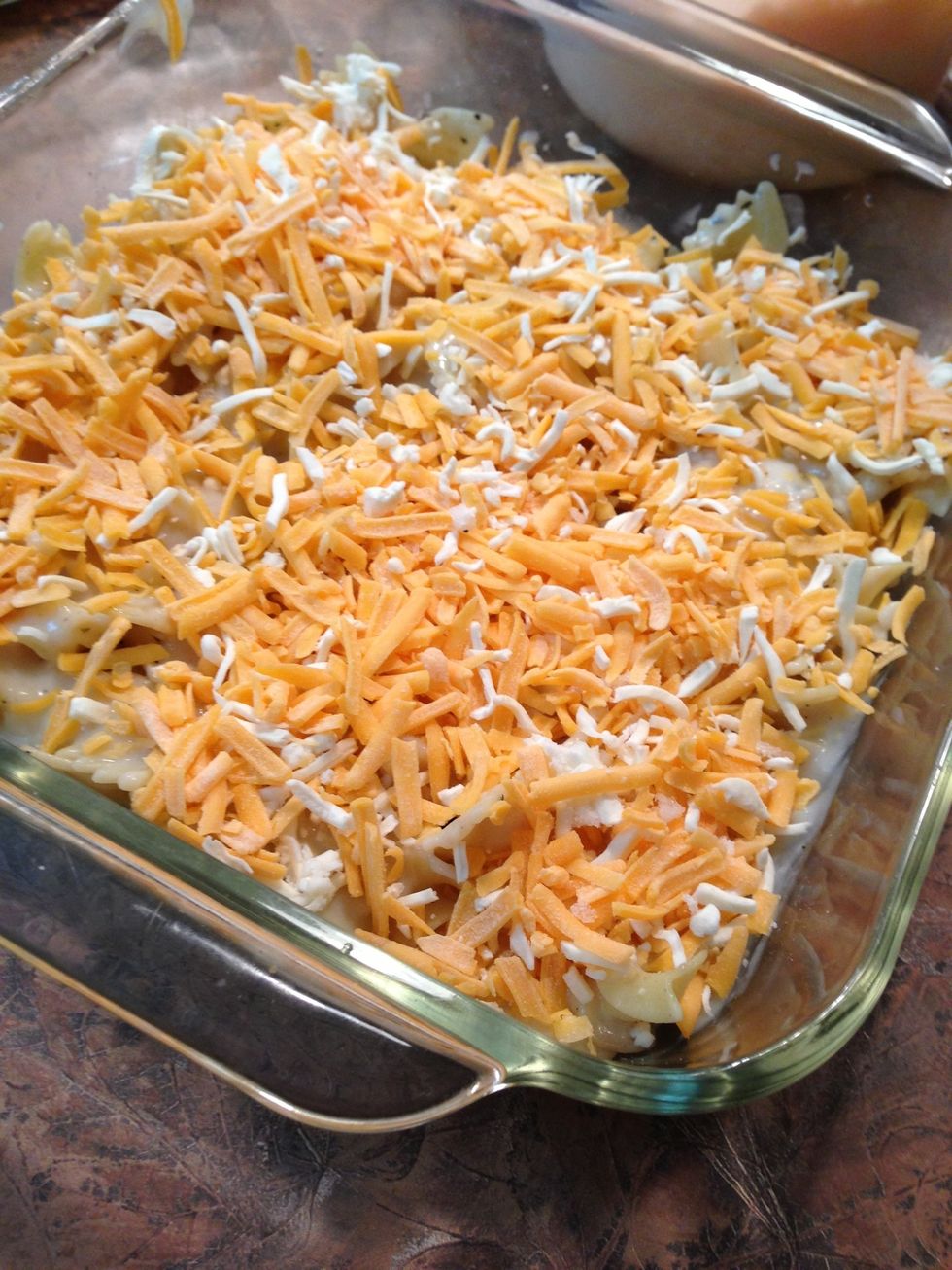 Next layer 1/3 of the cheese. (Today I mixed in some motzerella with cheddar. You can use a mix of Colby jack too. Be creative ... Or simply use up what you have on hand.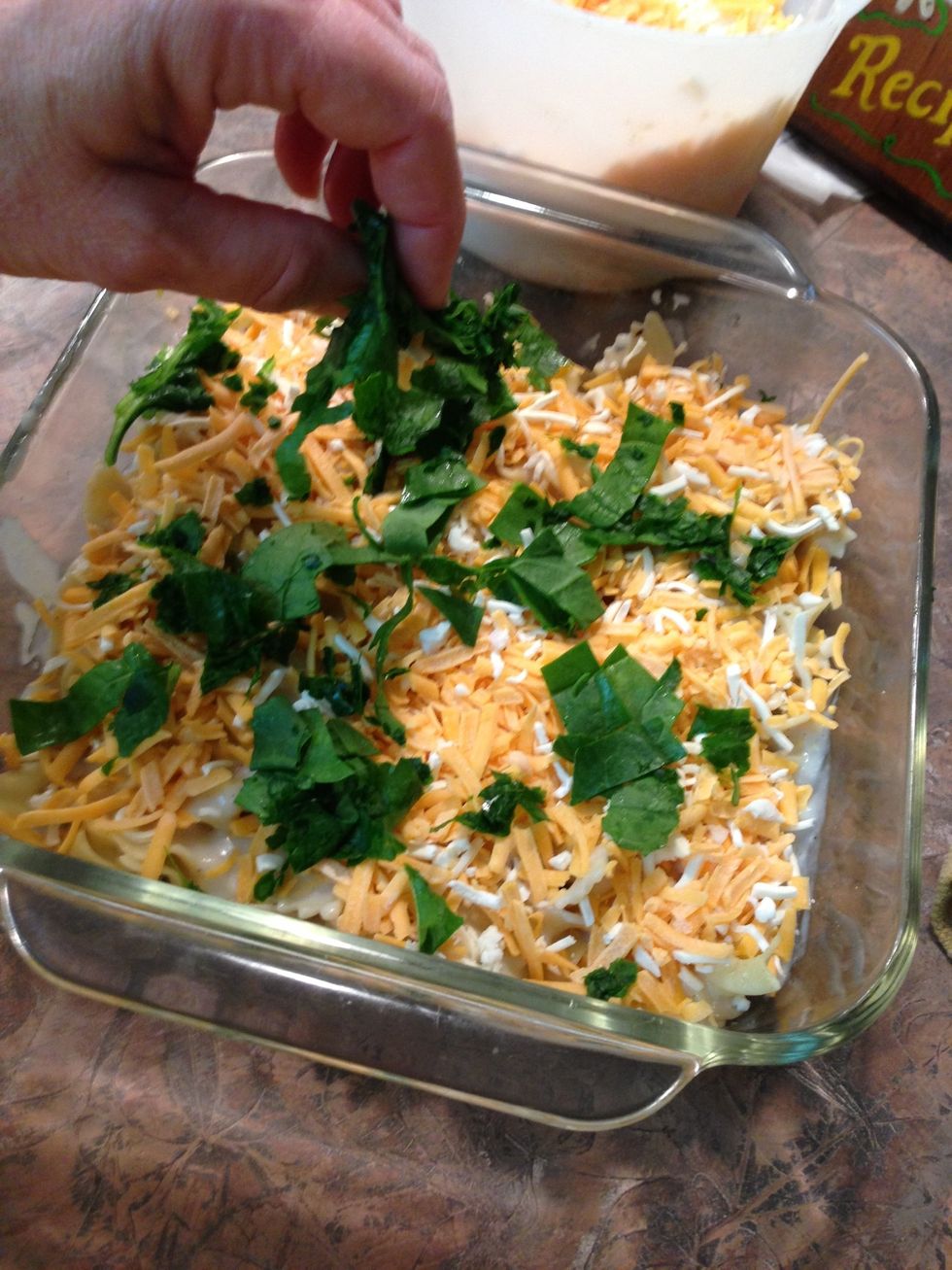 Layer half of your chopped spinach.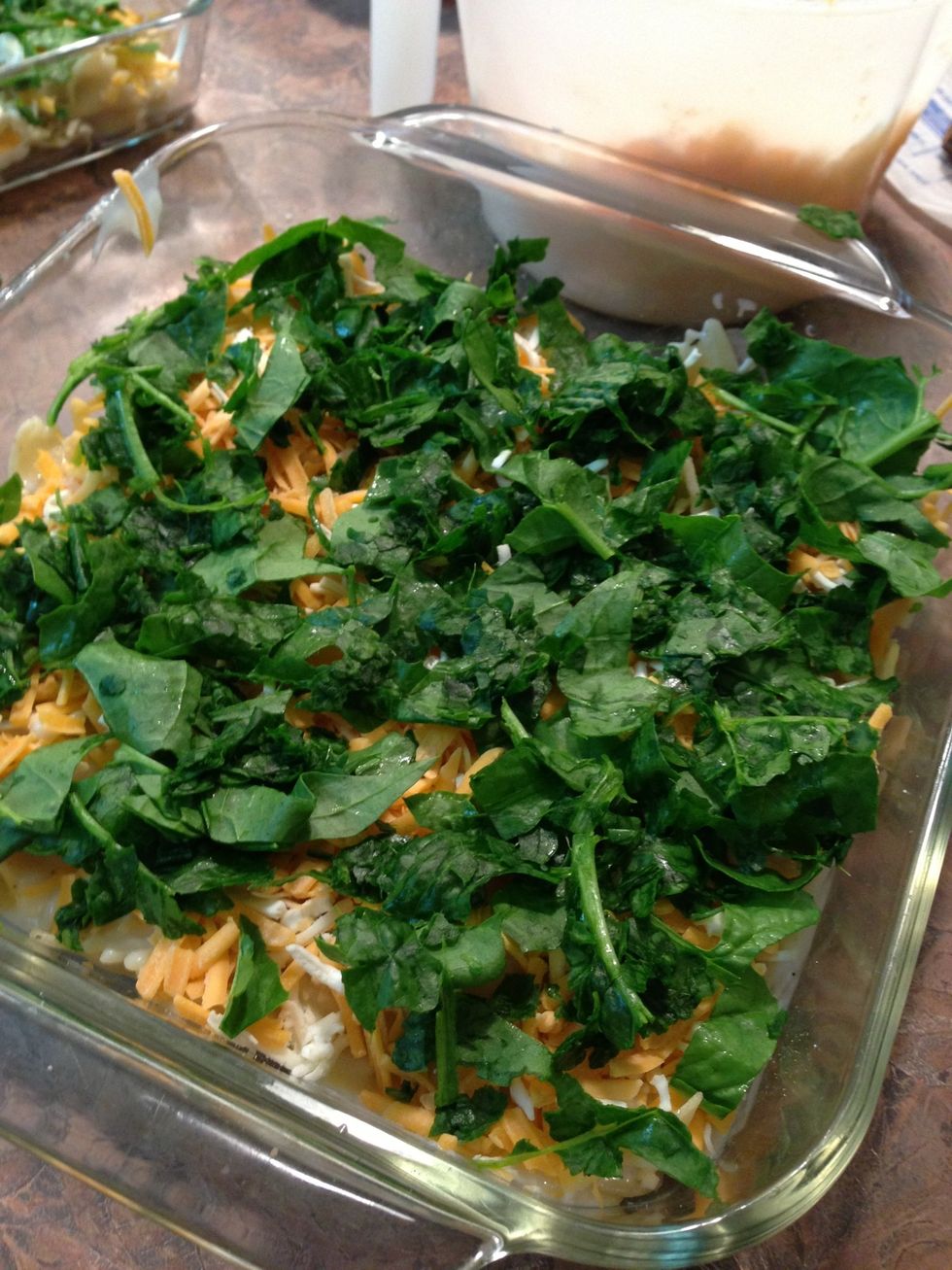 Spread evenly. You could experiment by adding some finely chopped red and yellow bell peppers for color and flavor, & also onion!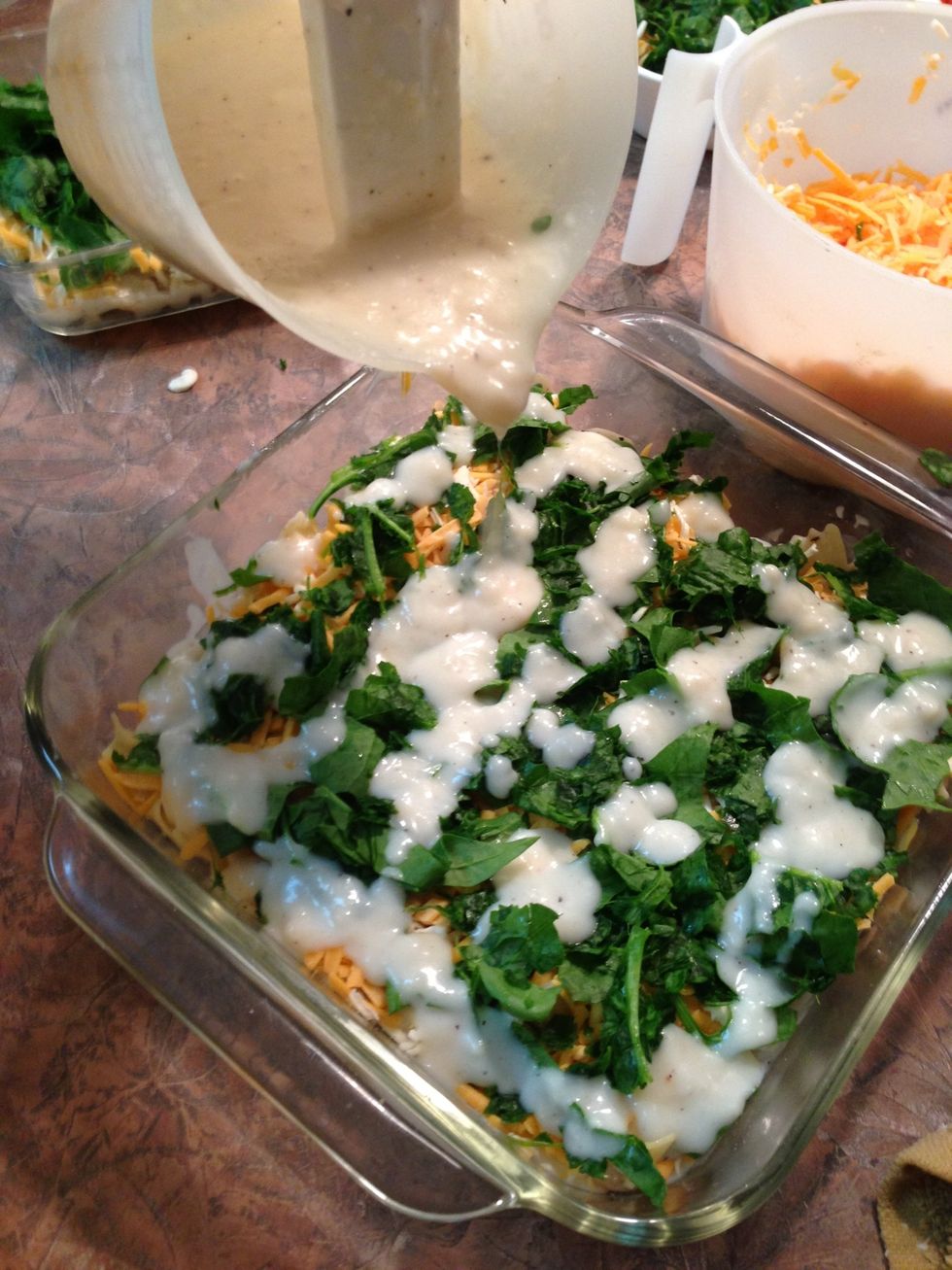 Drizzle half of white sauce evenly over spinach layer.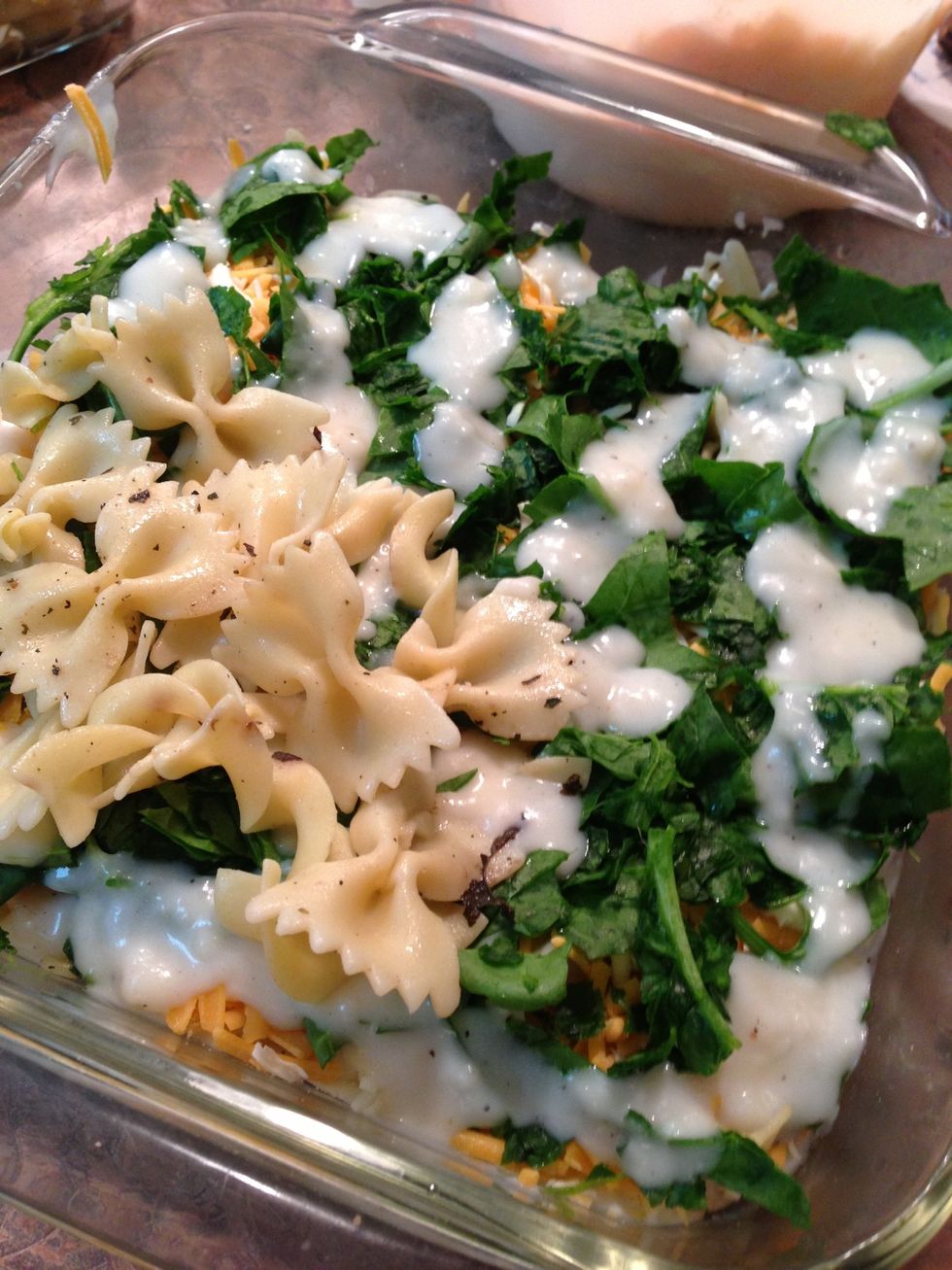 Repeat pasta, cheese, spinach, sauce and top with fairly solid layer of cheese.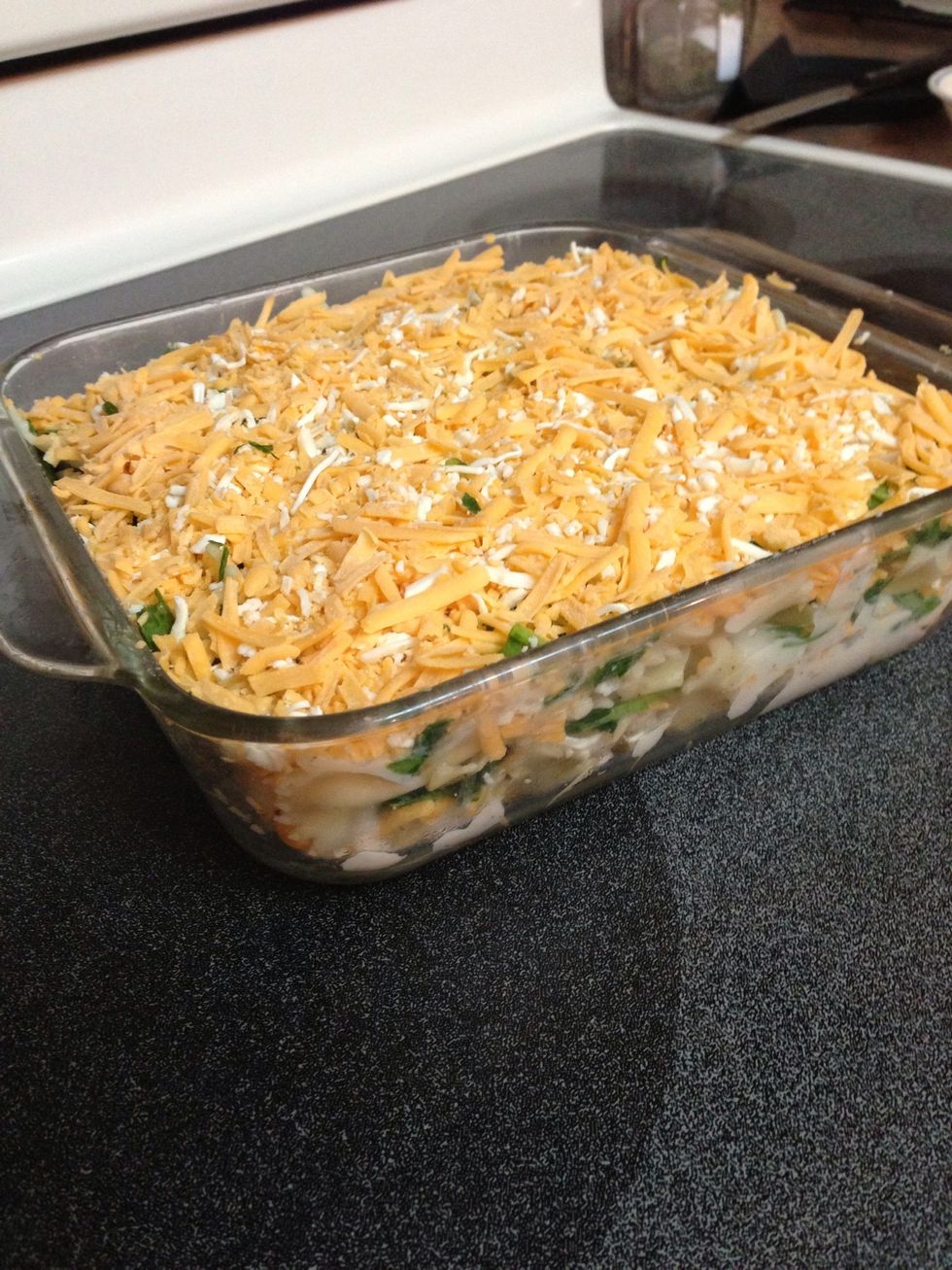 You can see layers through the glass sides. You can't really mess this up.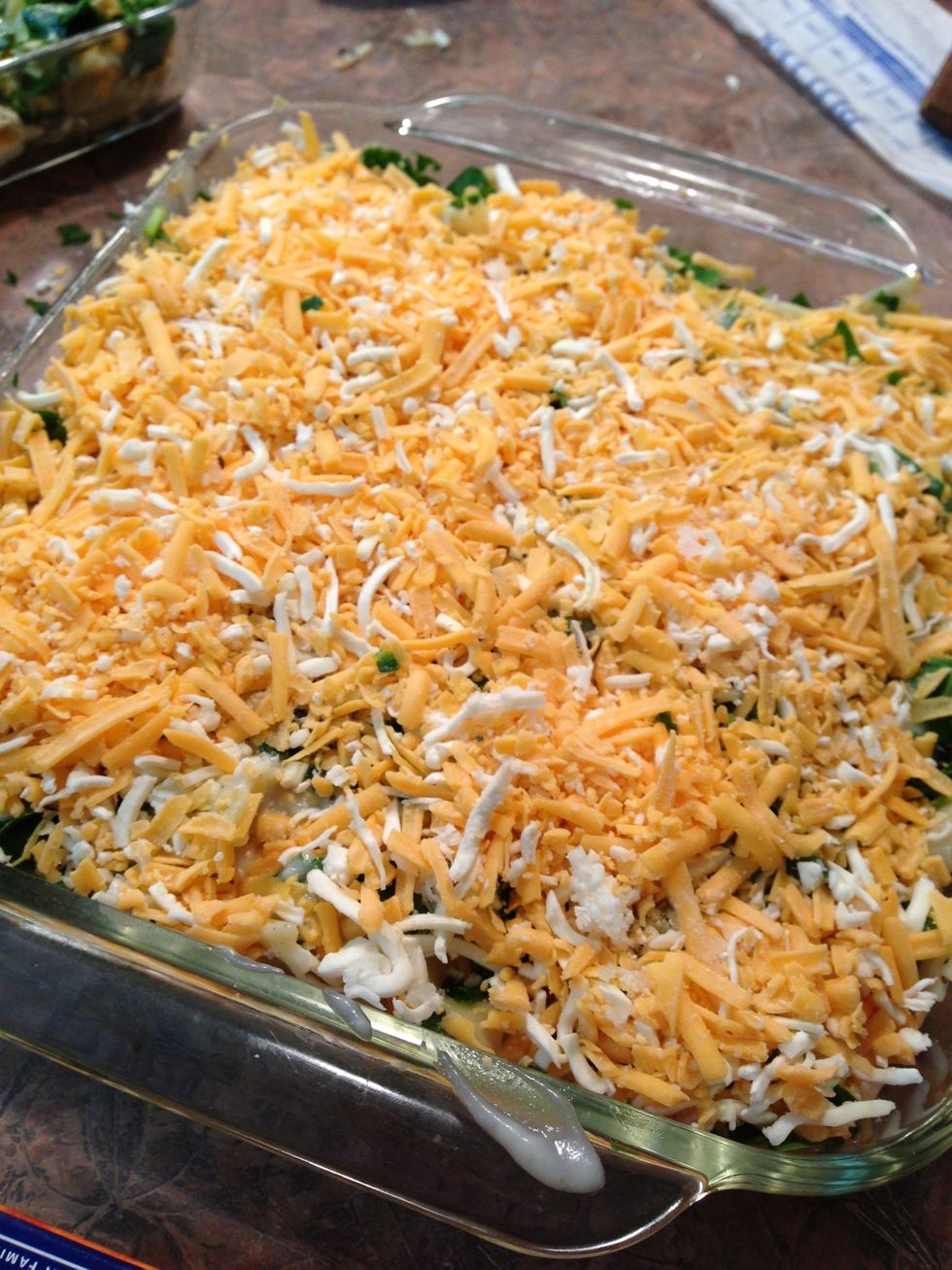 Place in preheated 350° oven 35 - 40 minutes. To prevent over-browning, loosely tent over with foil.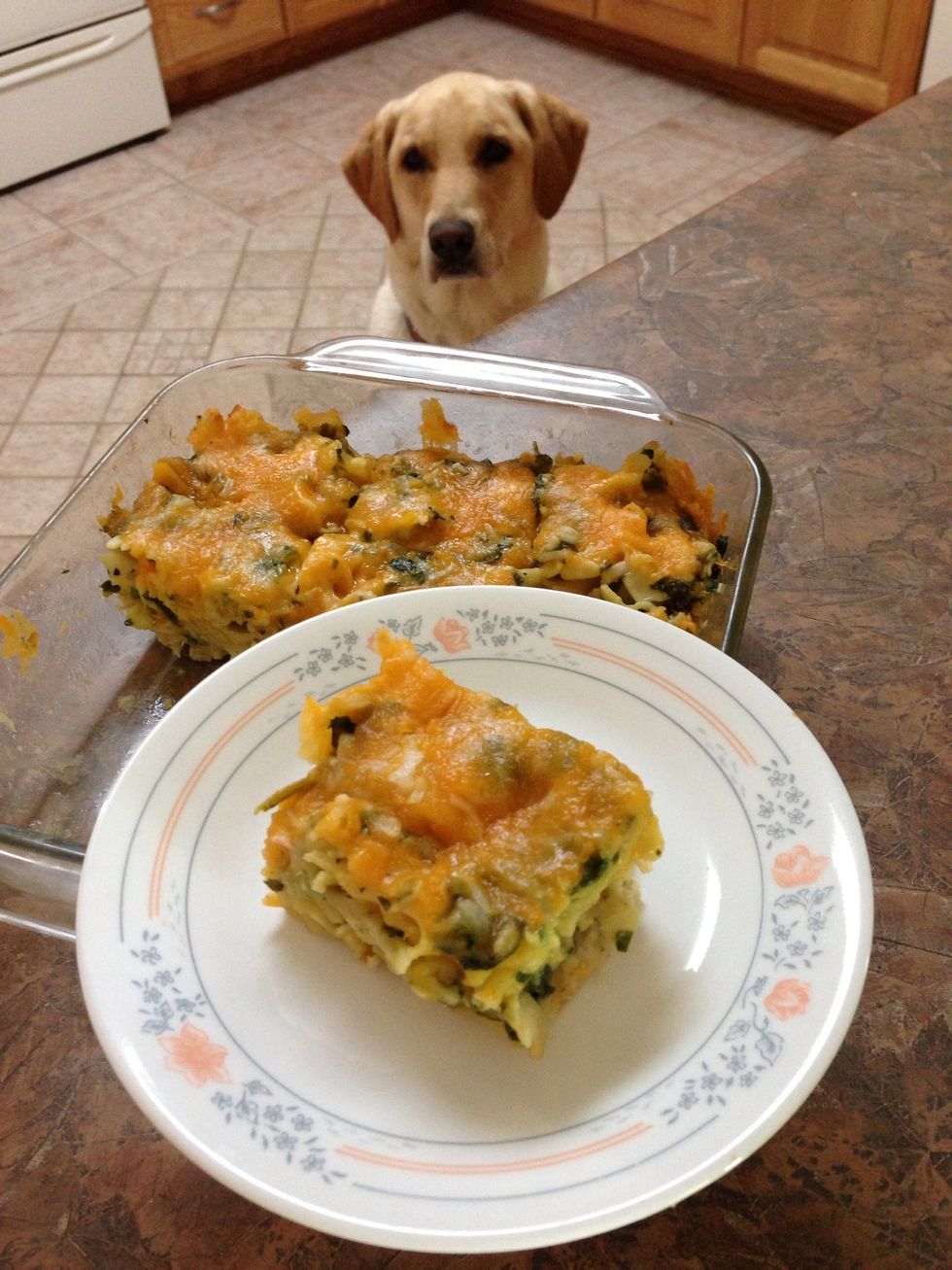 Let set 20+ minutes for easier slicing. Serve warm! Our dog Molly loves cheese. Right now she is wishing she was human.
4.0c Wide egg noodles or Bowties
4.0c Grated Cheddar Cheese
3.0c Chopped Spinach
WHITE SAUCE...
2.0c Milk
6.0Tbsp Flour
6.0Tbsp Butter
1.0tsp Salt
1/4tsp Pepper
Basil (optional)
Rollie Brandt
I've been an artist all my life and raised my children as a stay at home mom. Happily married 40 years. I love to share what I do...