Disclaimer: I am recreating it on Snapguide so I can remember how to make it again! Click this link to see Rachael Ray's recipe: http://www.rachaelrayshow.com/food/18862_ferg_burger_patty_loaves/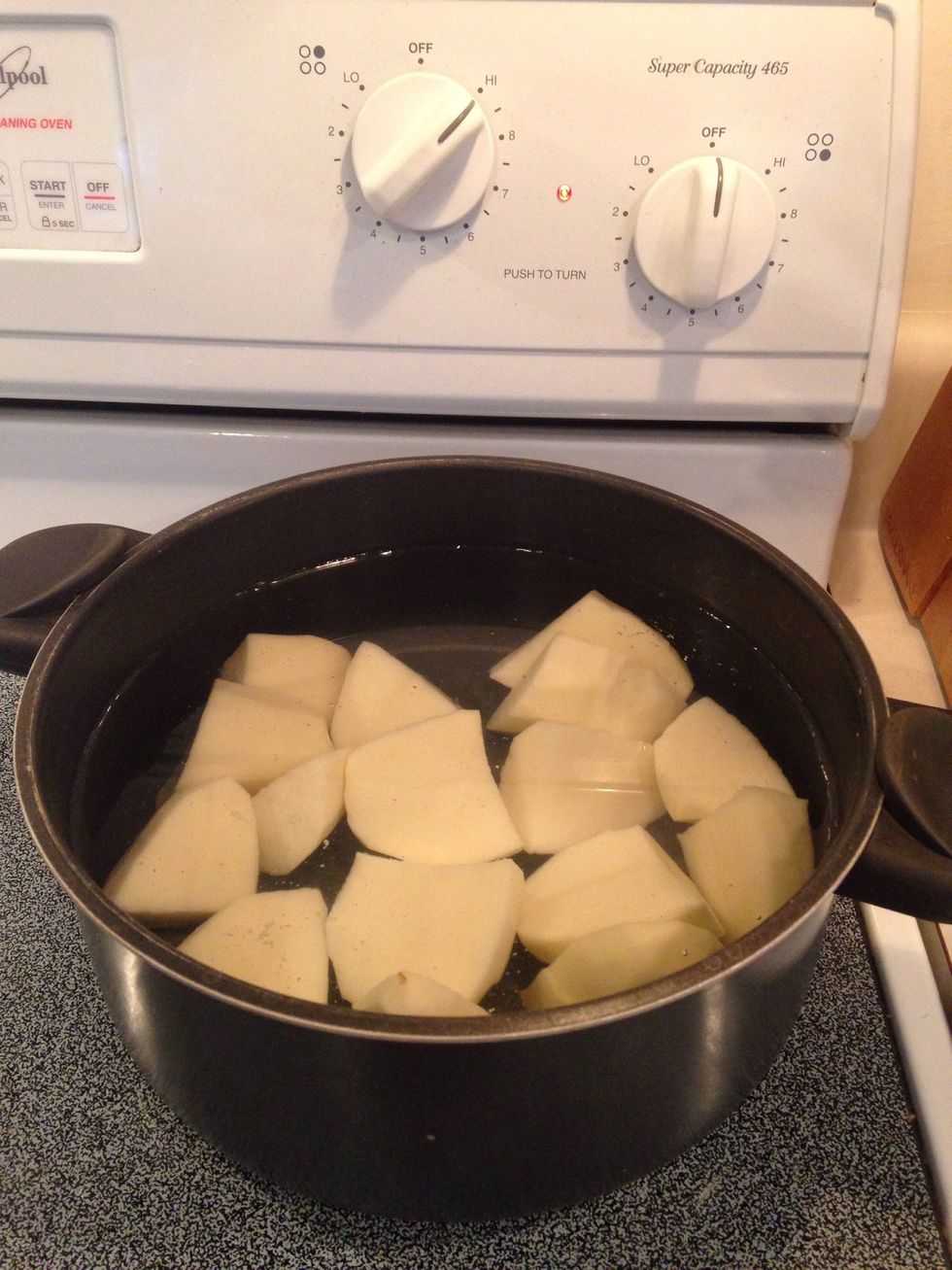 Boil potatoes until soft.
Place parchment paper on baking sheet. Set aside.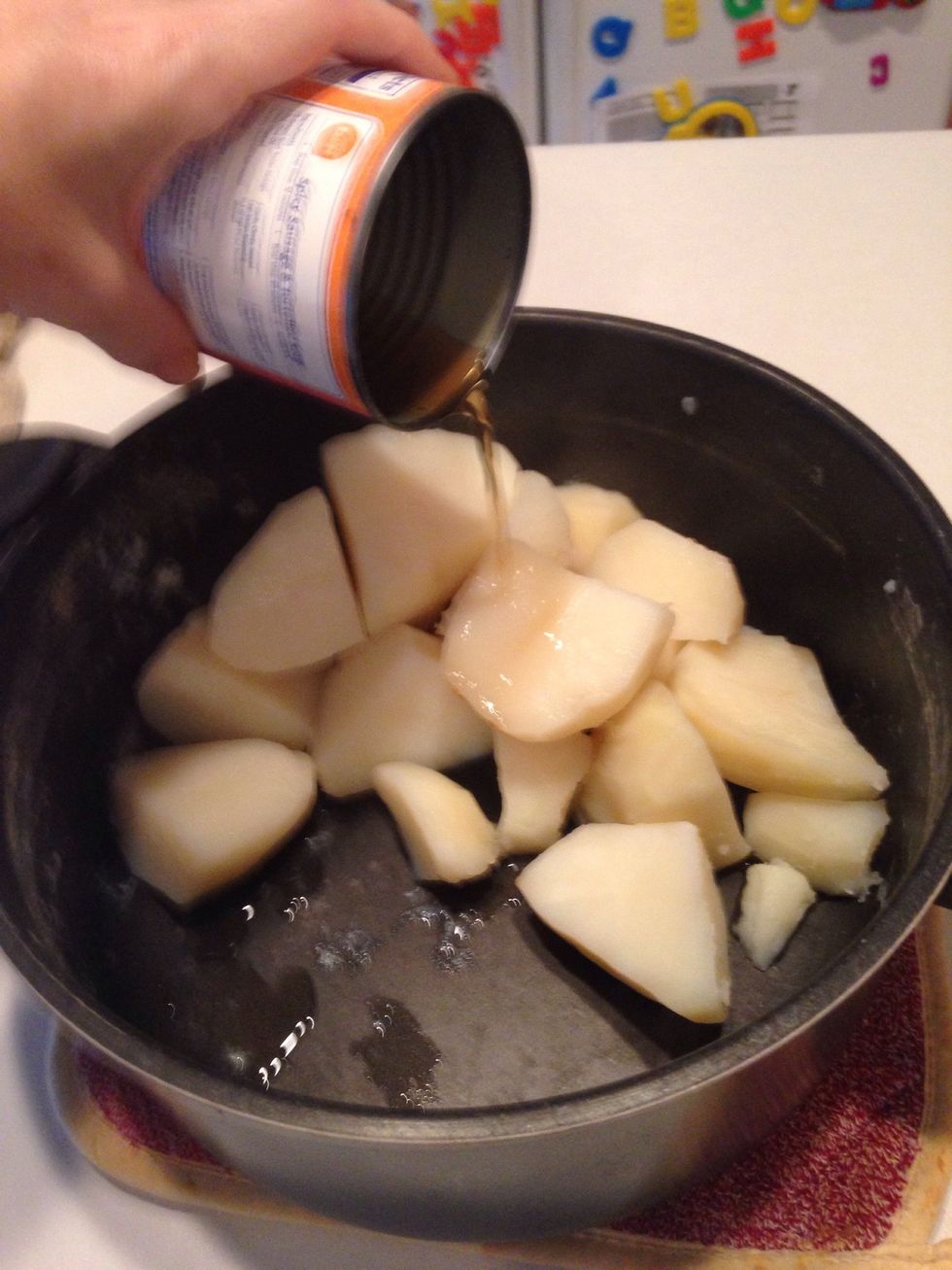 Drain water and add beef stock. (Sorry for the blurry picture - it was a fast shot!)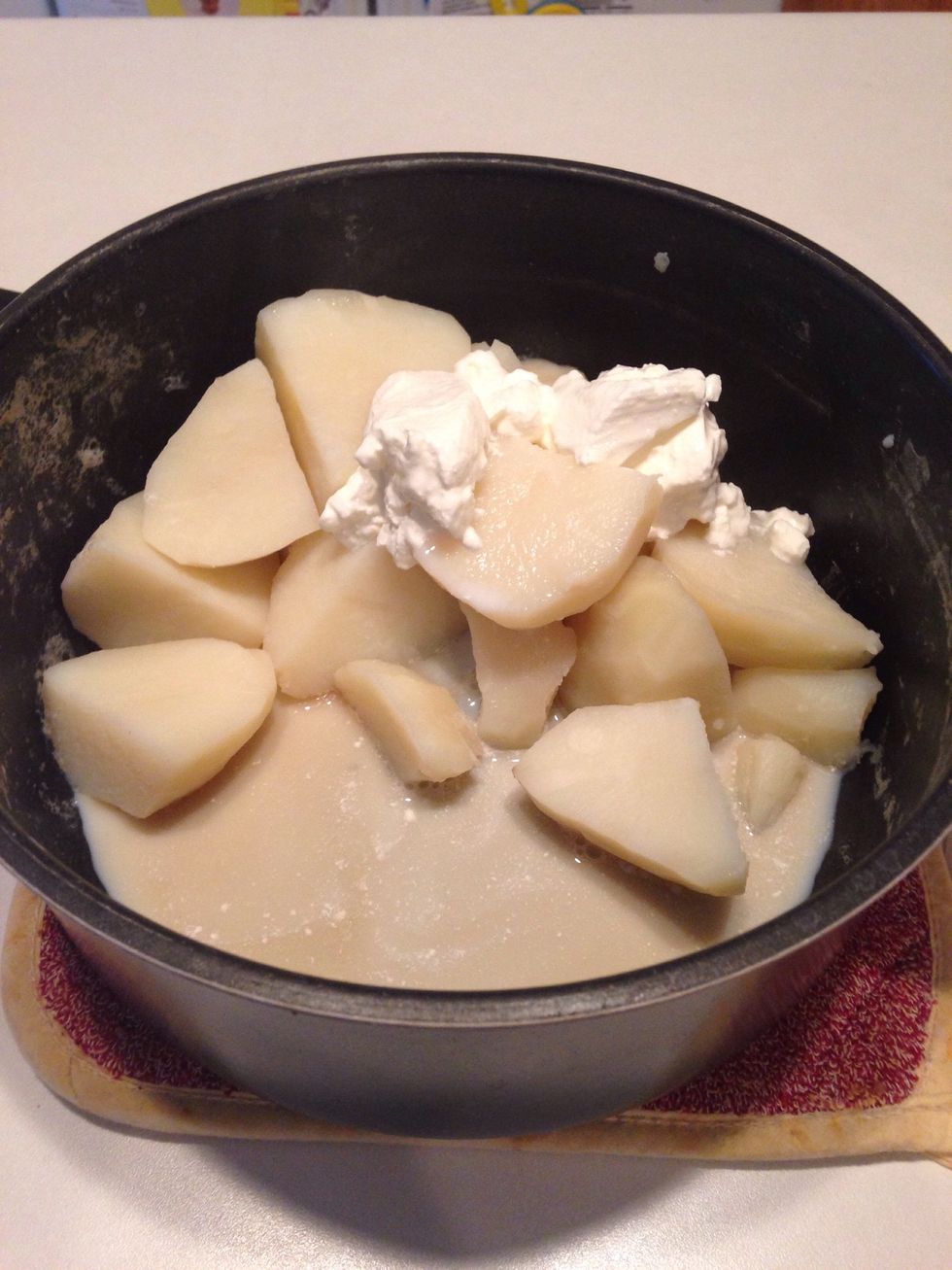 Add sour cream.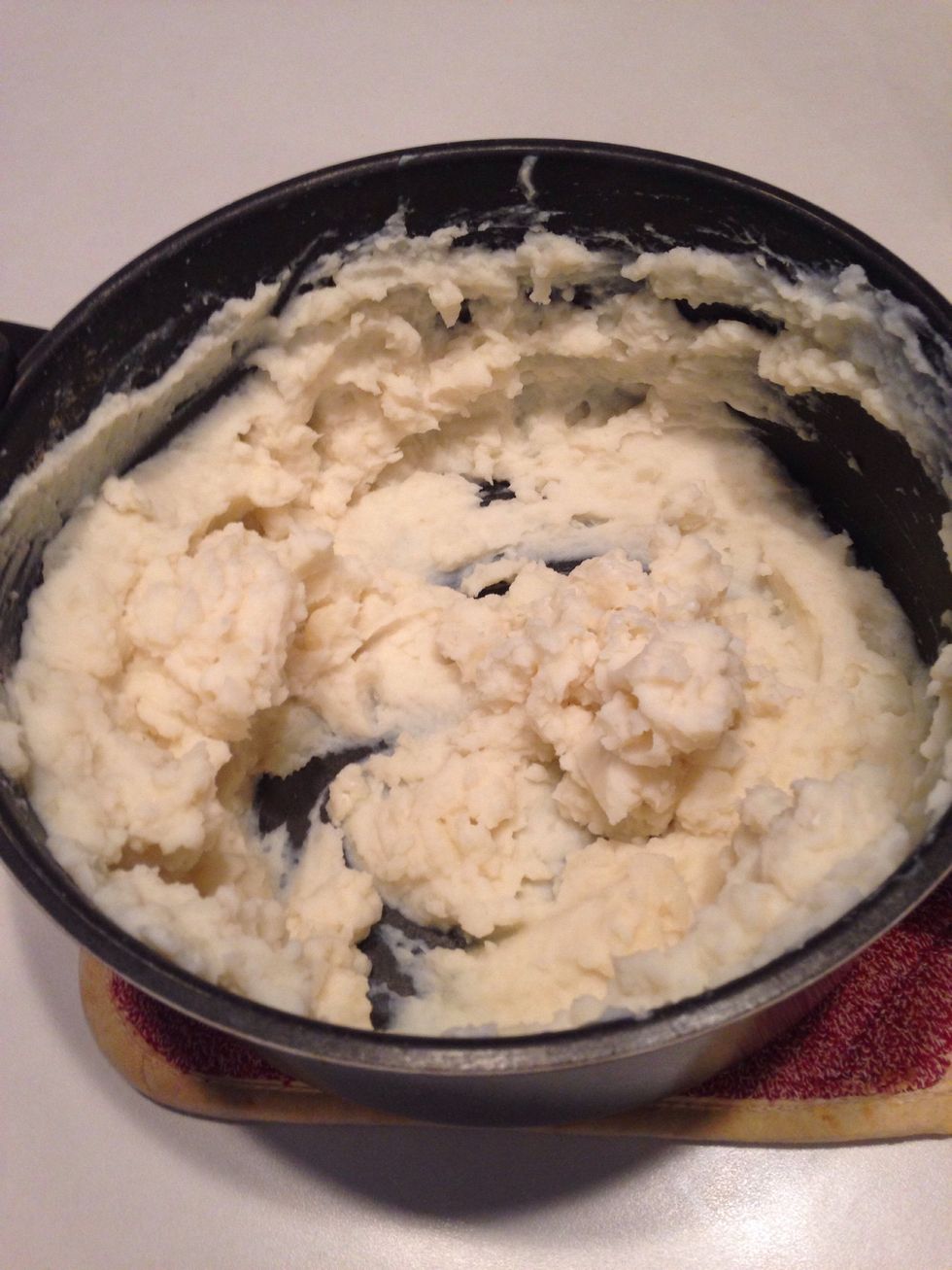 Mash with potato masher.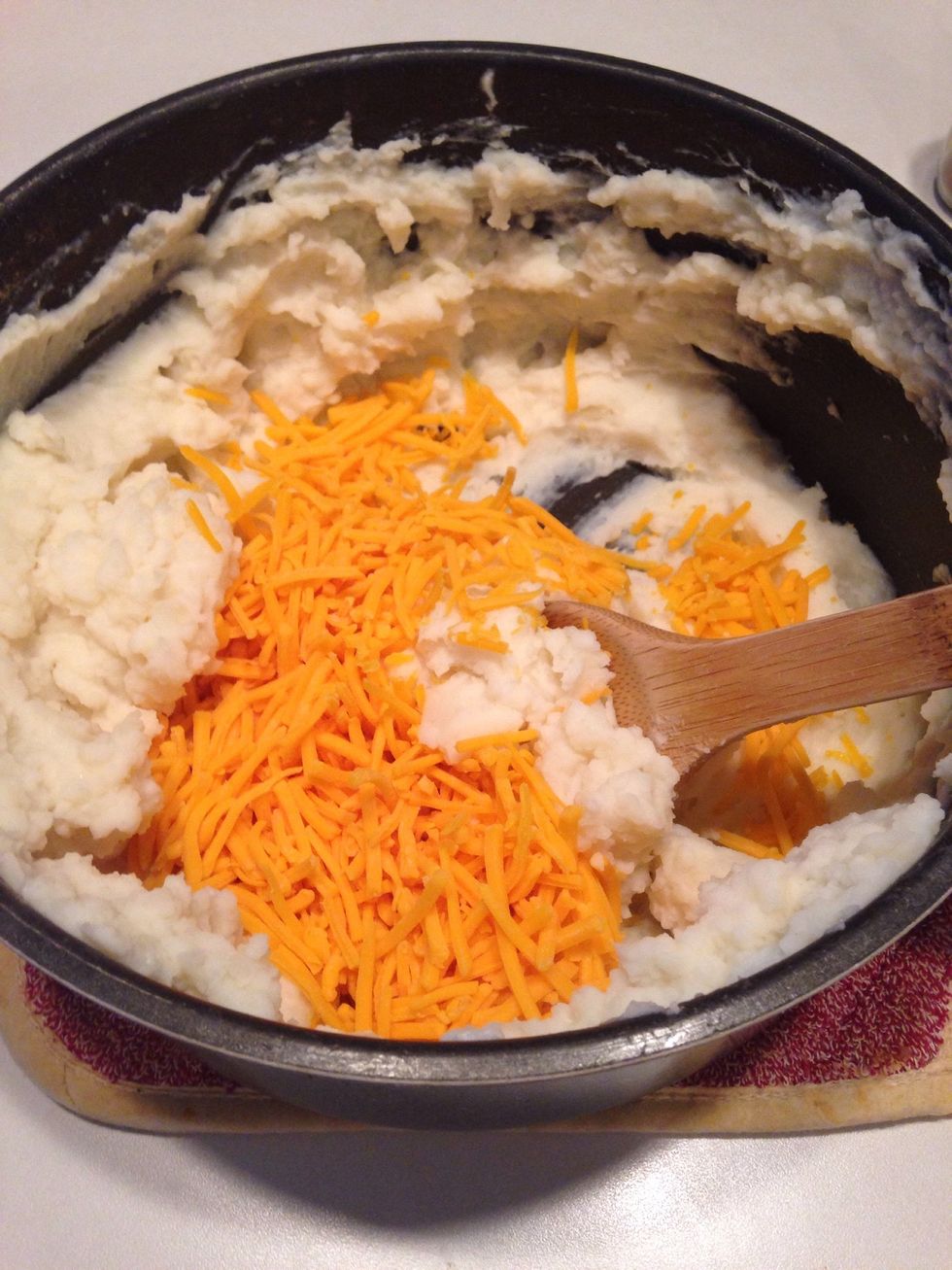 Add cheese.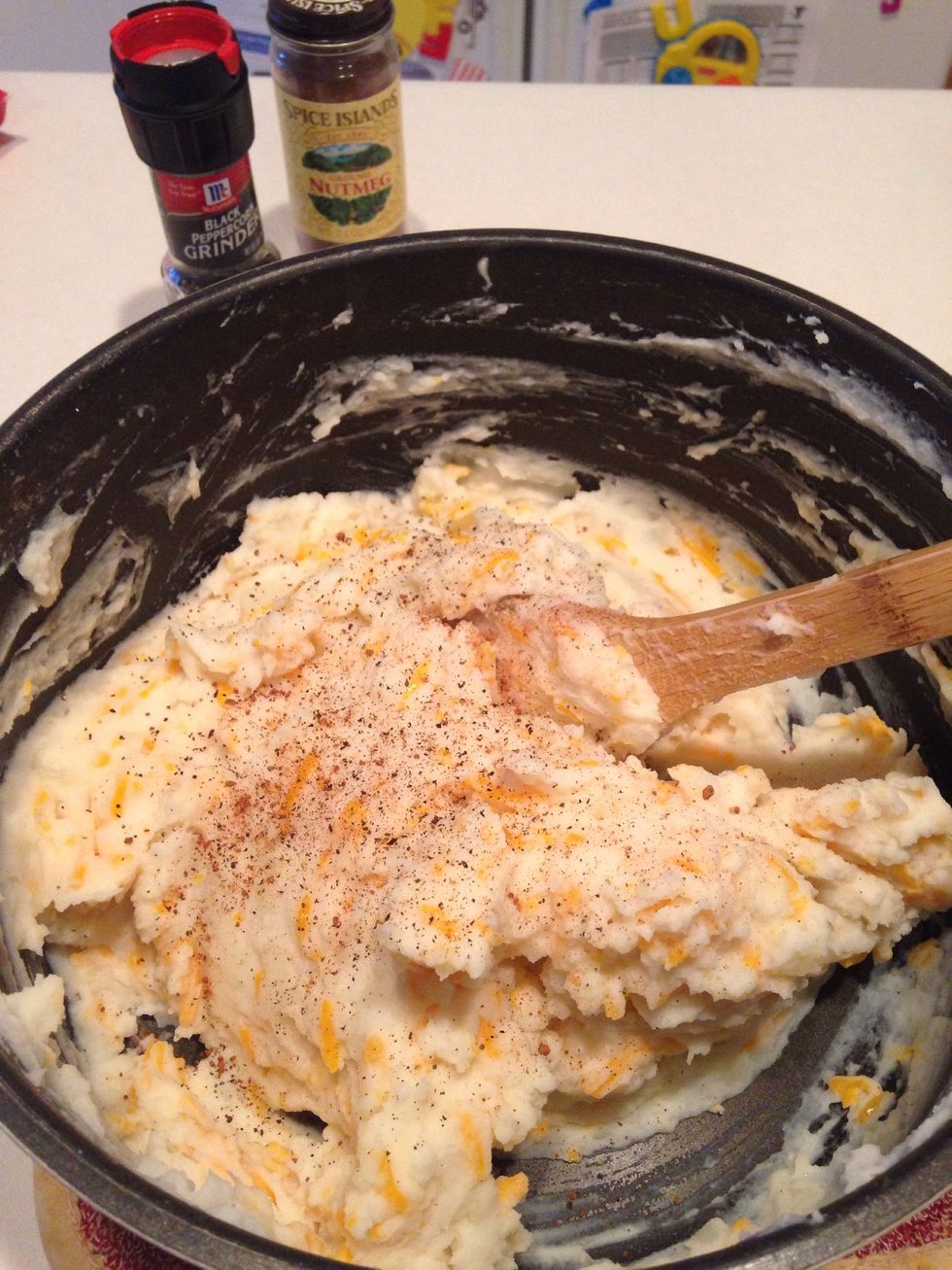 Add milk, nutmeg, salt and pepper. Mix until creamy, adding more milk if needed.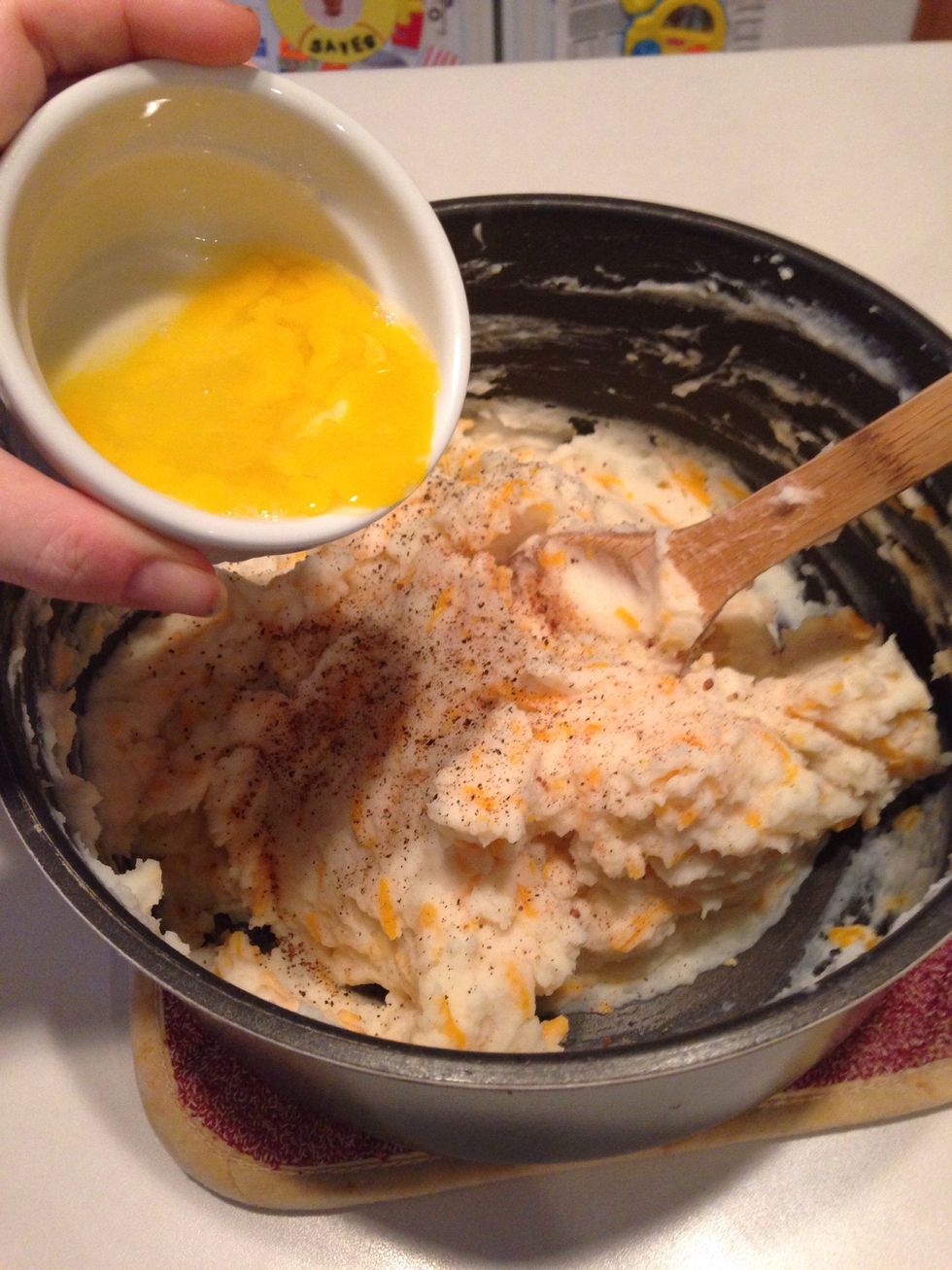 Add egg.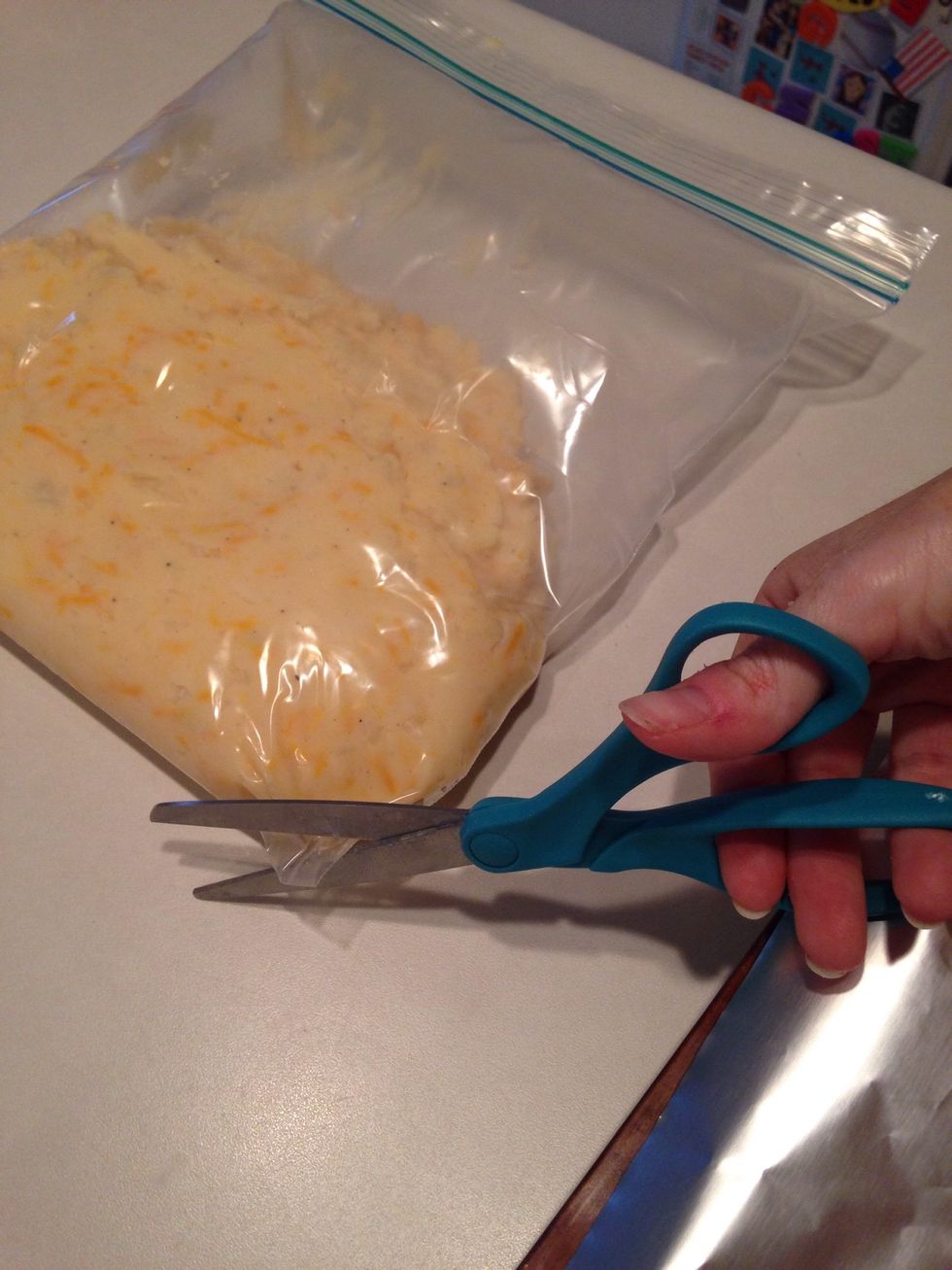 Place mashed potatoes in ziplock bag and cut the corner.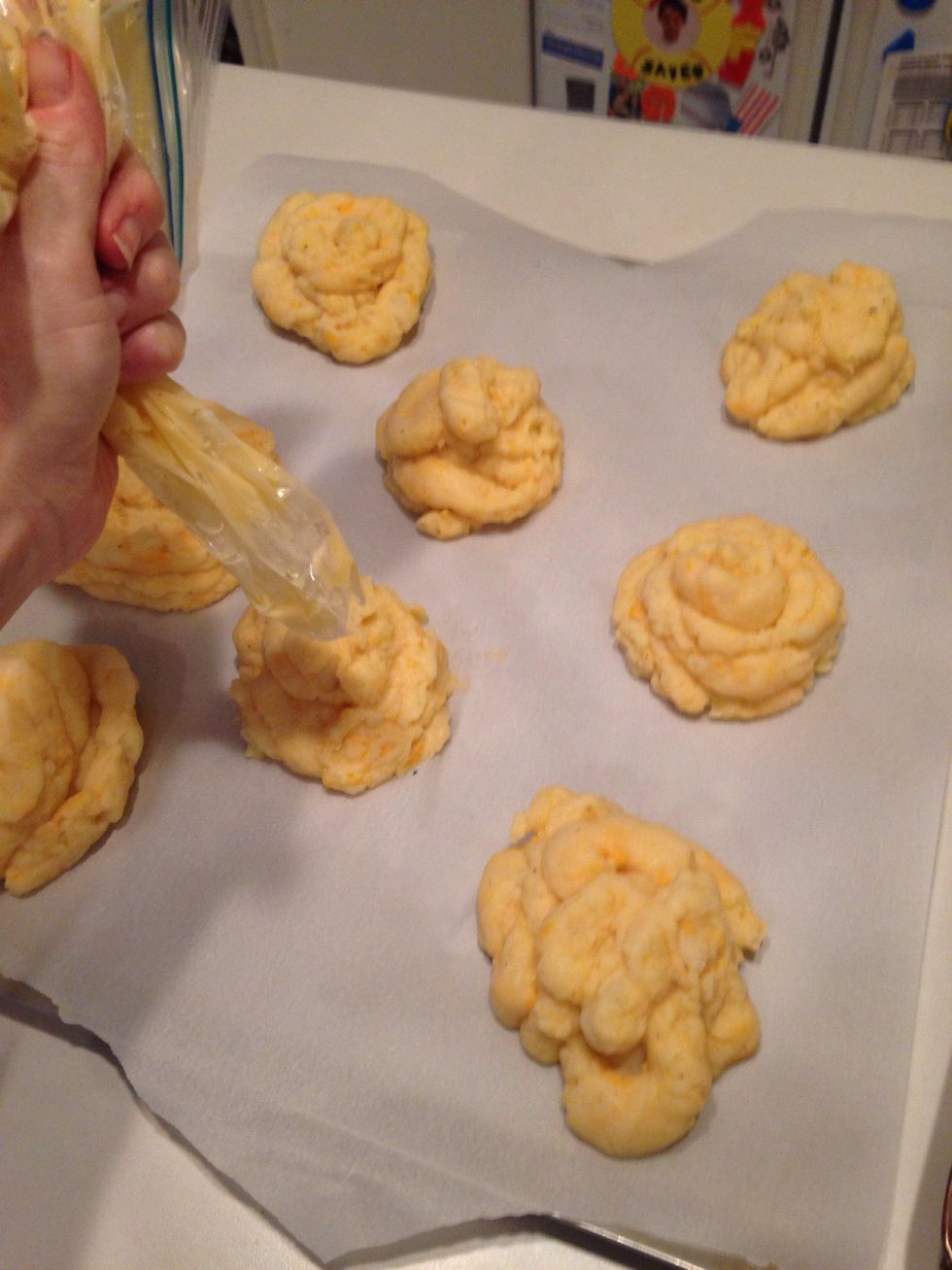 Squeeze potatoes onto parchment paper by squeezing through the hole in the plastic bag.
Place pan in oven and back until tops of potatoes start to brown.
Remove from oven and transfer to a serving plate using a spatula.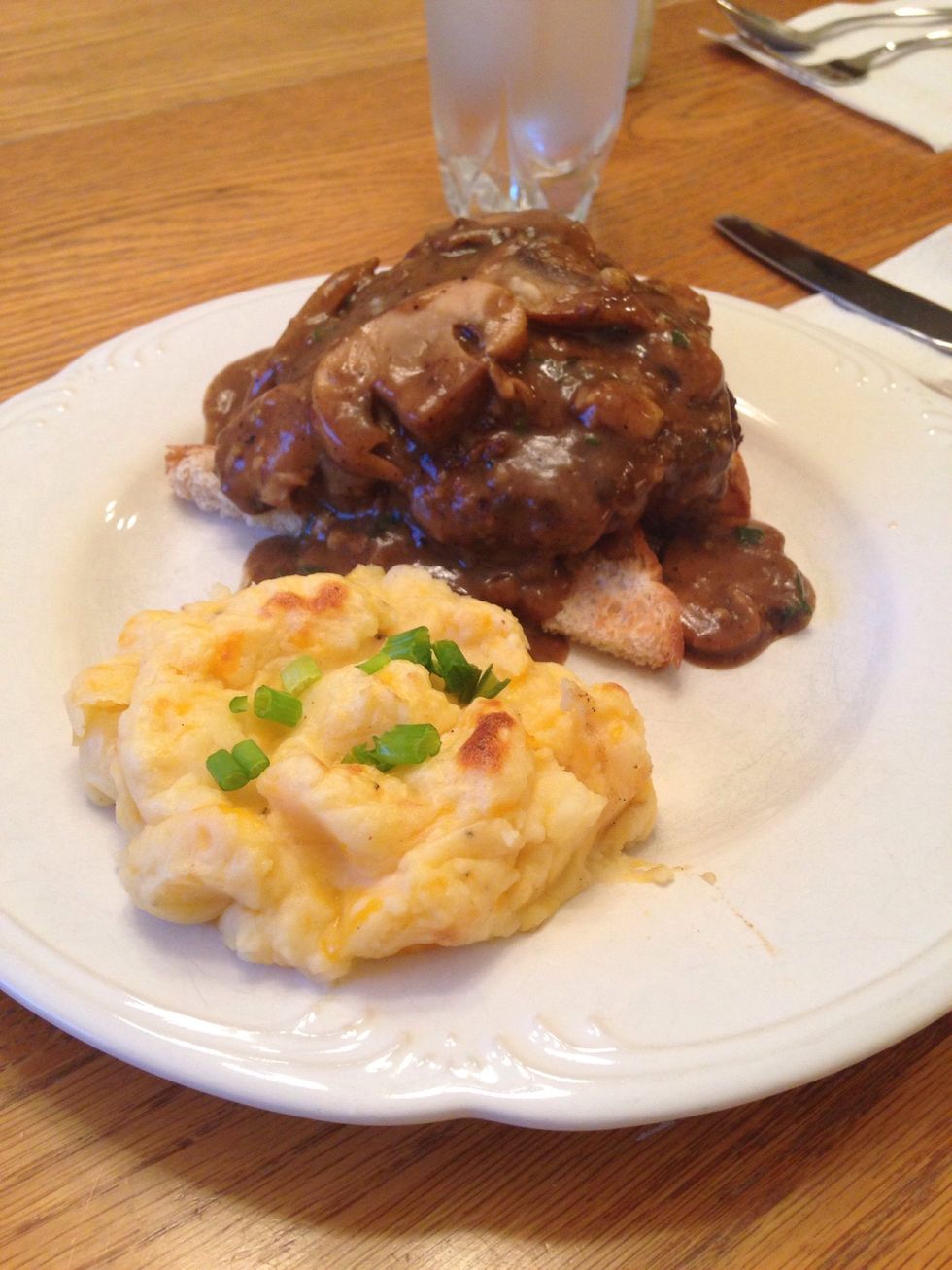 Drizzle with melted butter and chives, if desired. Tastes great with my Salisbury steak recipe, too! Serve and enjoy!
4.0 Large baking potatoes, peeled and quartered
Water for boiling
Salt and pepper
1/4c Beef stock
1/4c Sour cream
1/2c Milk
2.0Tbsp Butter, melted
1.0c Shredded cheddar cheese
Grated nutmeg (just a pinch)
1.0 Egg, slightly beaten
Minced or chopped chives for garnish
Parchment paper
Baking pan
Spatula
Gallon sized ziplock bag
Potato masher or hand blender