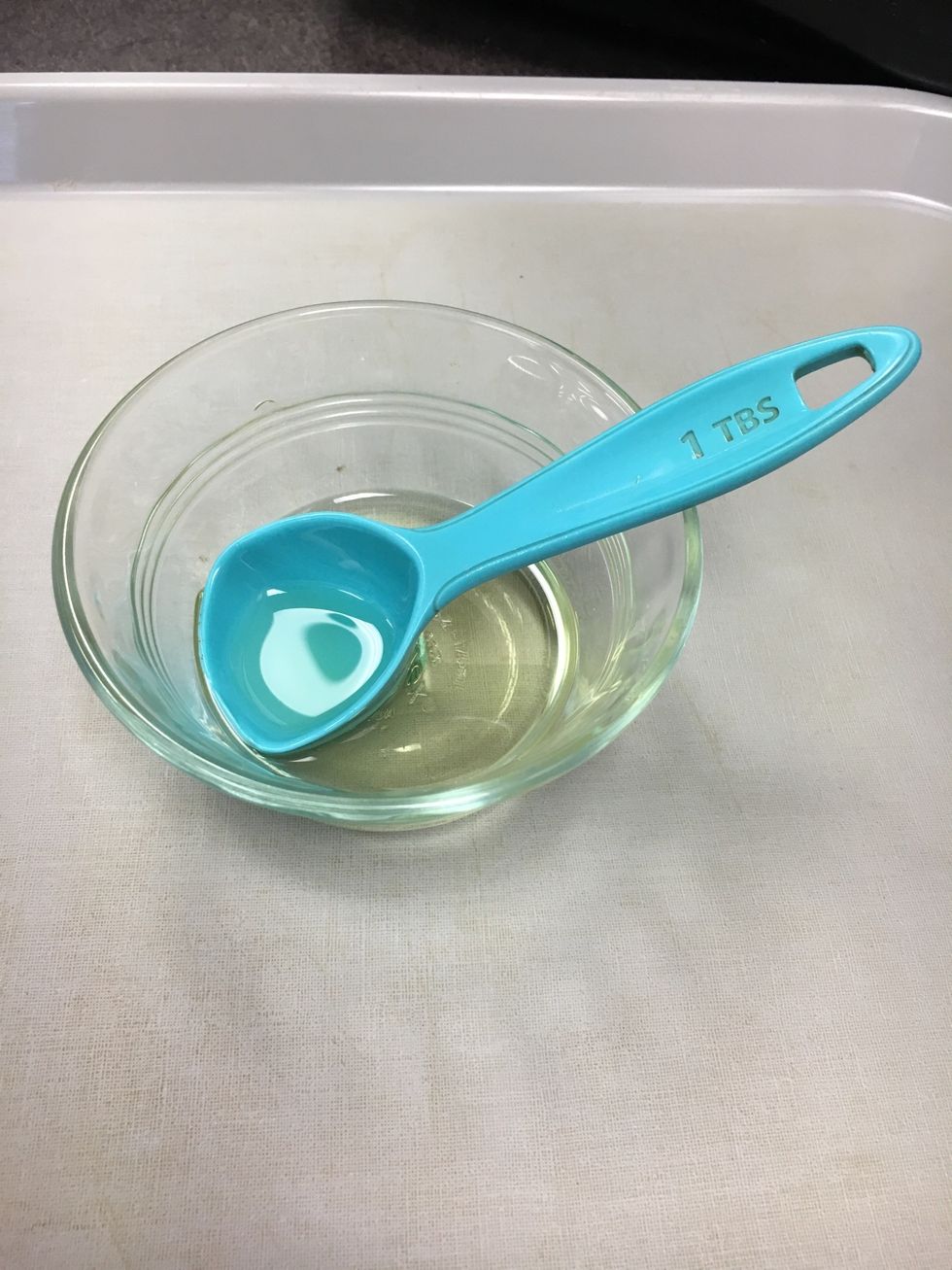 2 Tablespoons of olive oil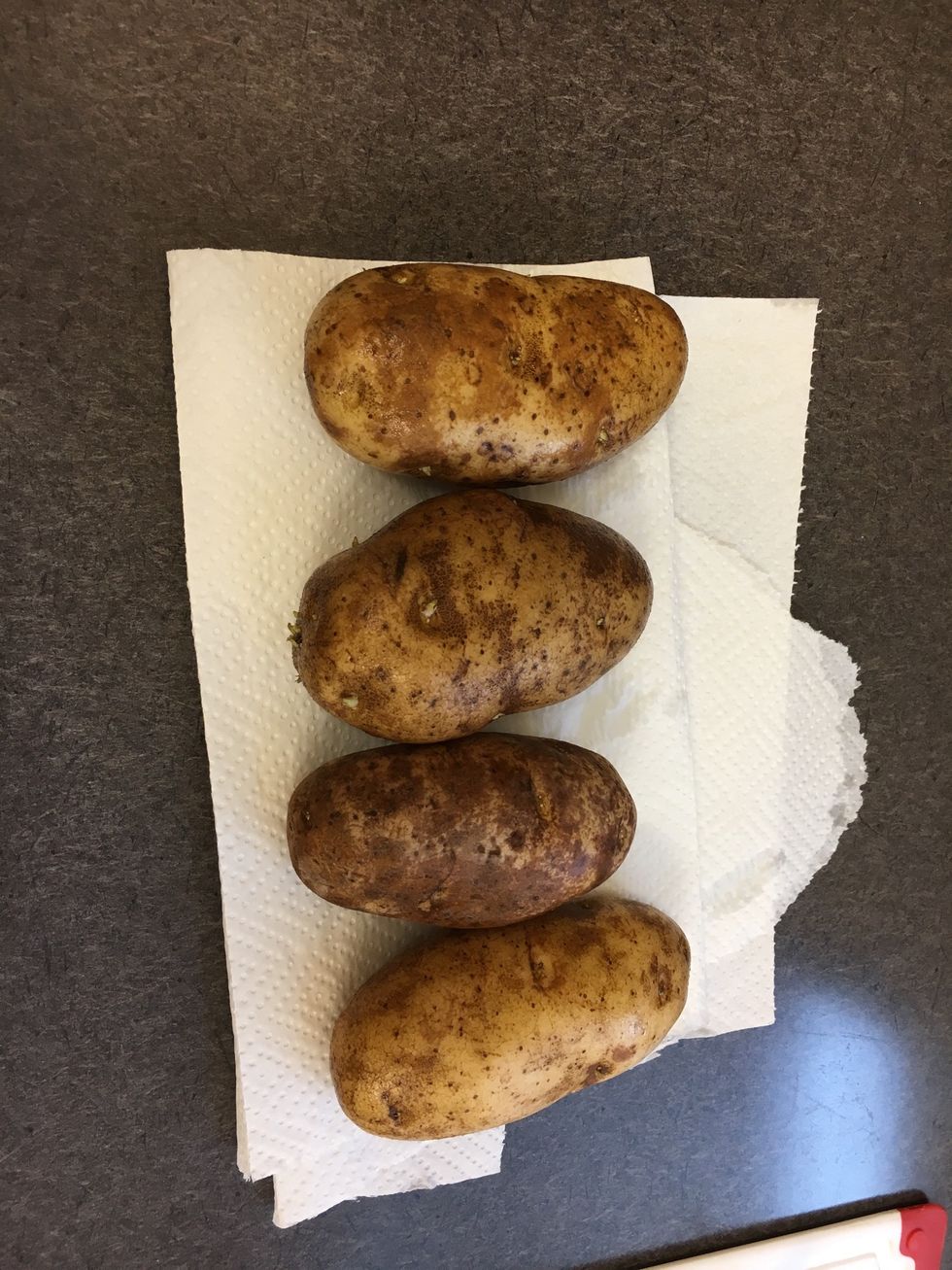 4 Medium potatoes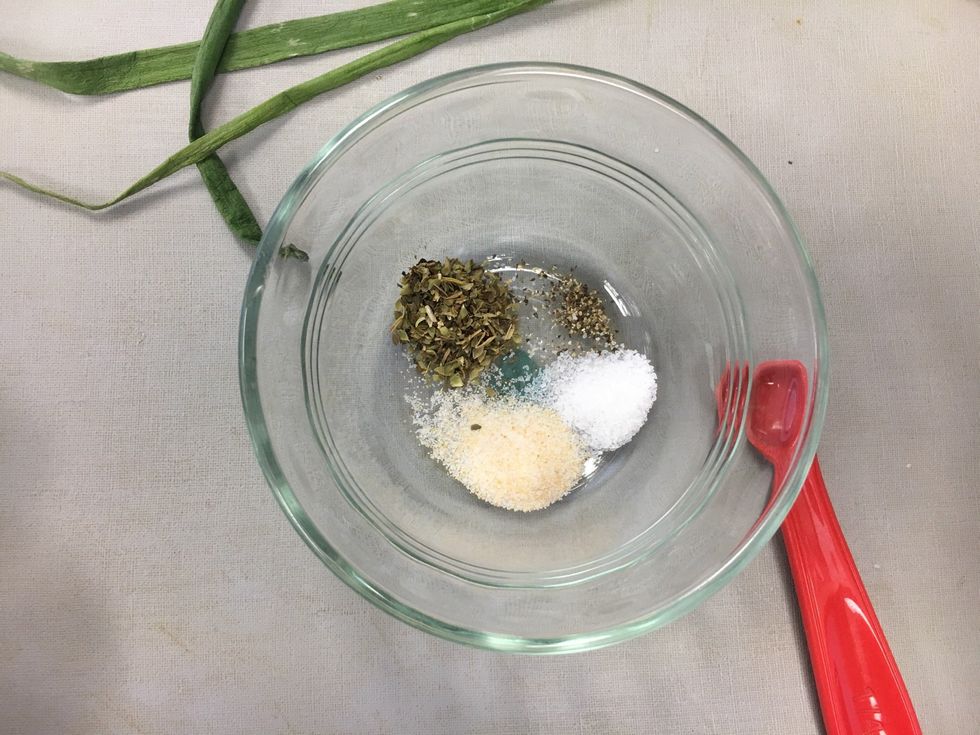 1/2 teaspoon Italian seasoning, 1/4 teaspoon garlic salt, 1/4 teaspoon salt, pinch of pepper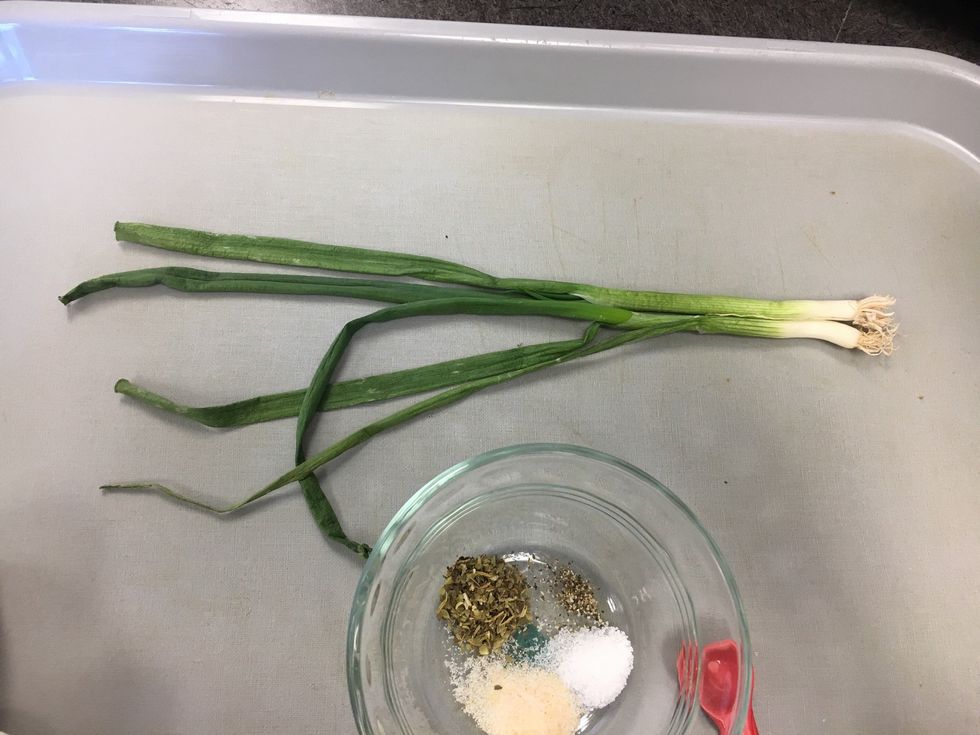 2 scallions
4 eggs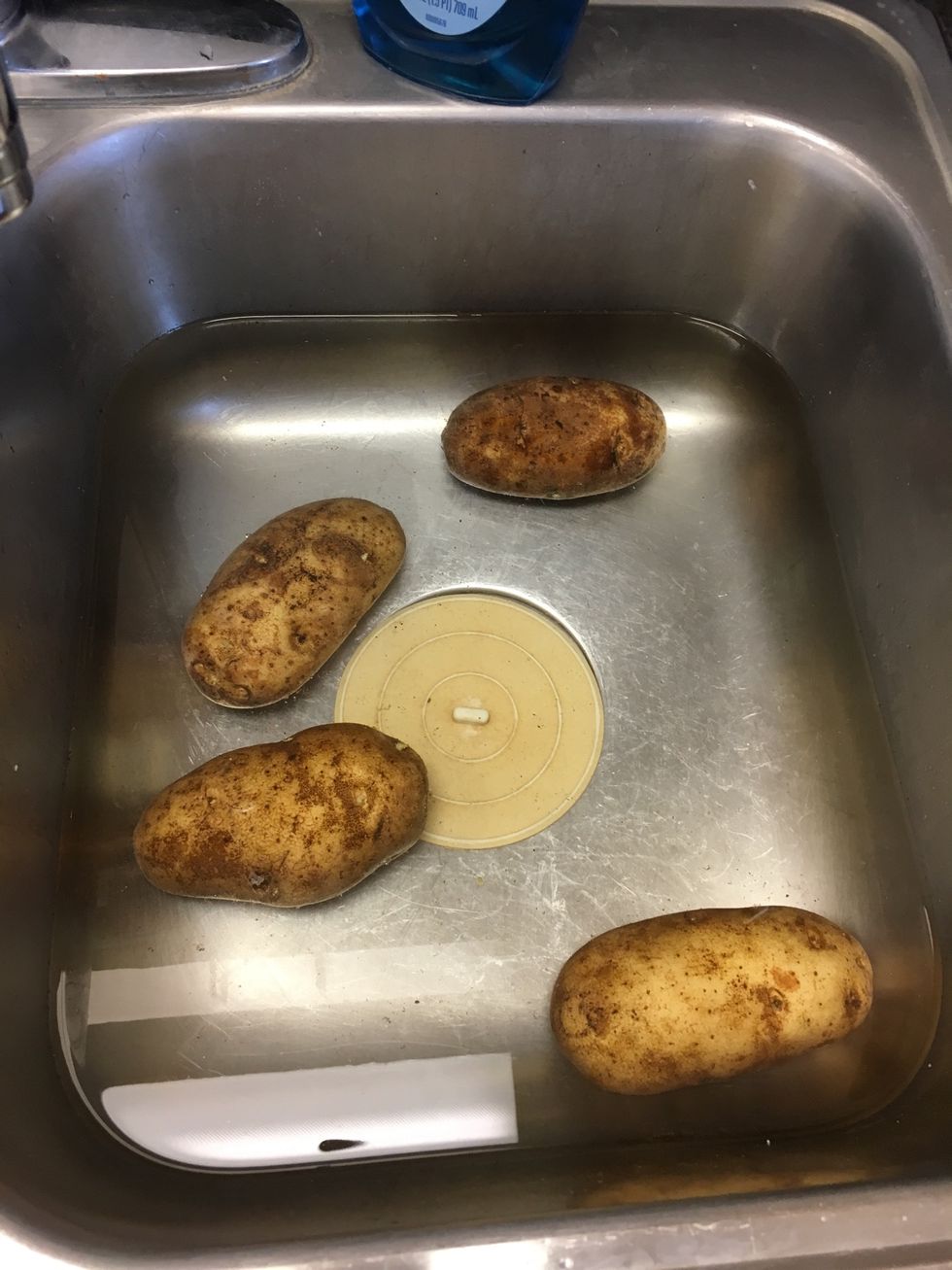 Step 1: Scrub clean the potatoes in cold water.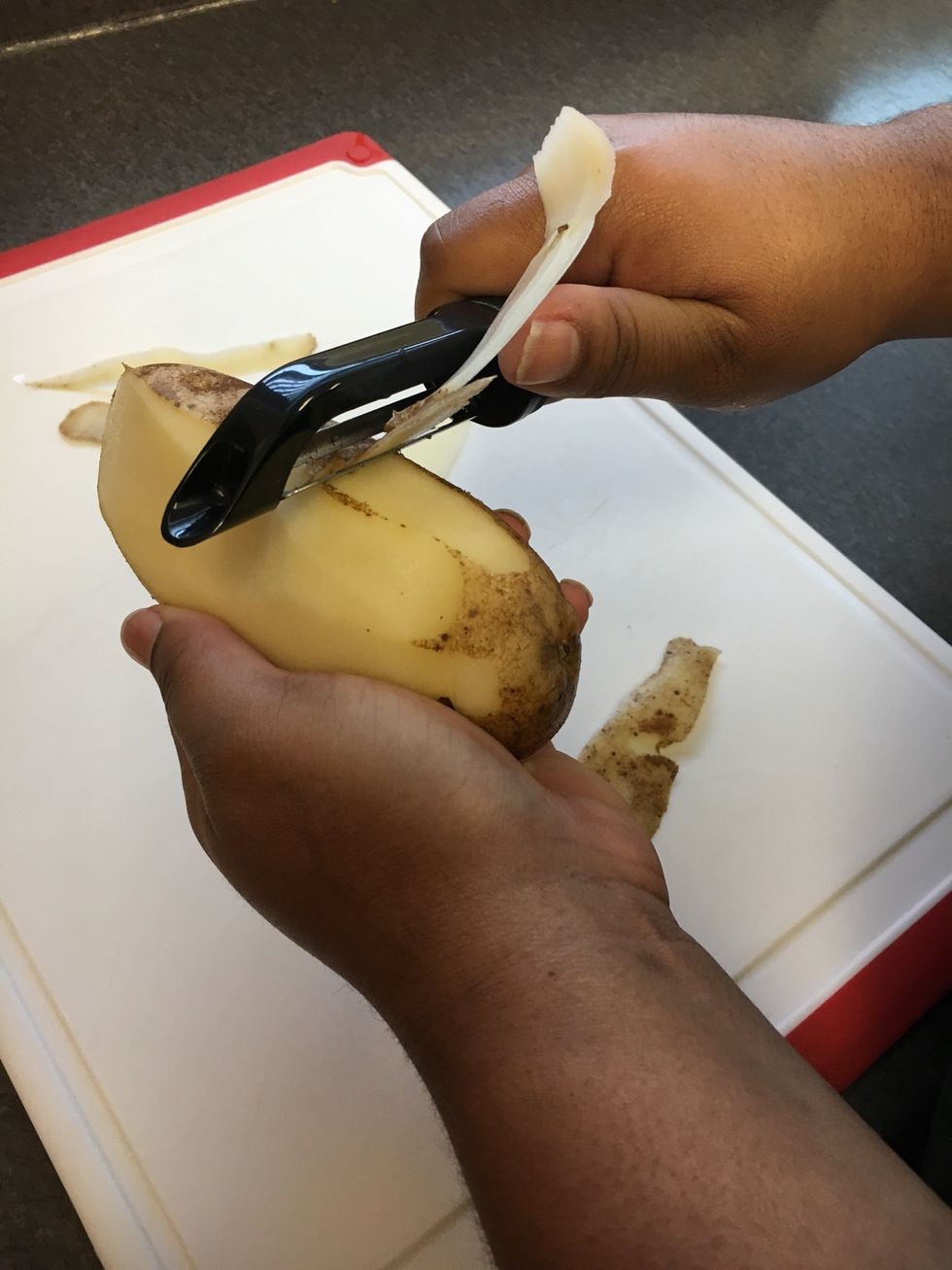 Step 2: Peel Potatoes.
Step 3: Dice potatoes into small 3/4 inch cubes.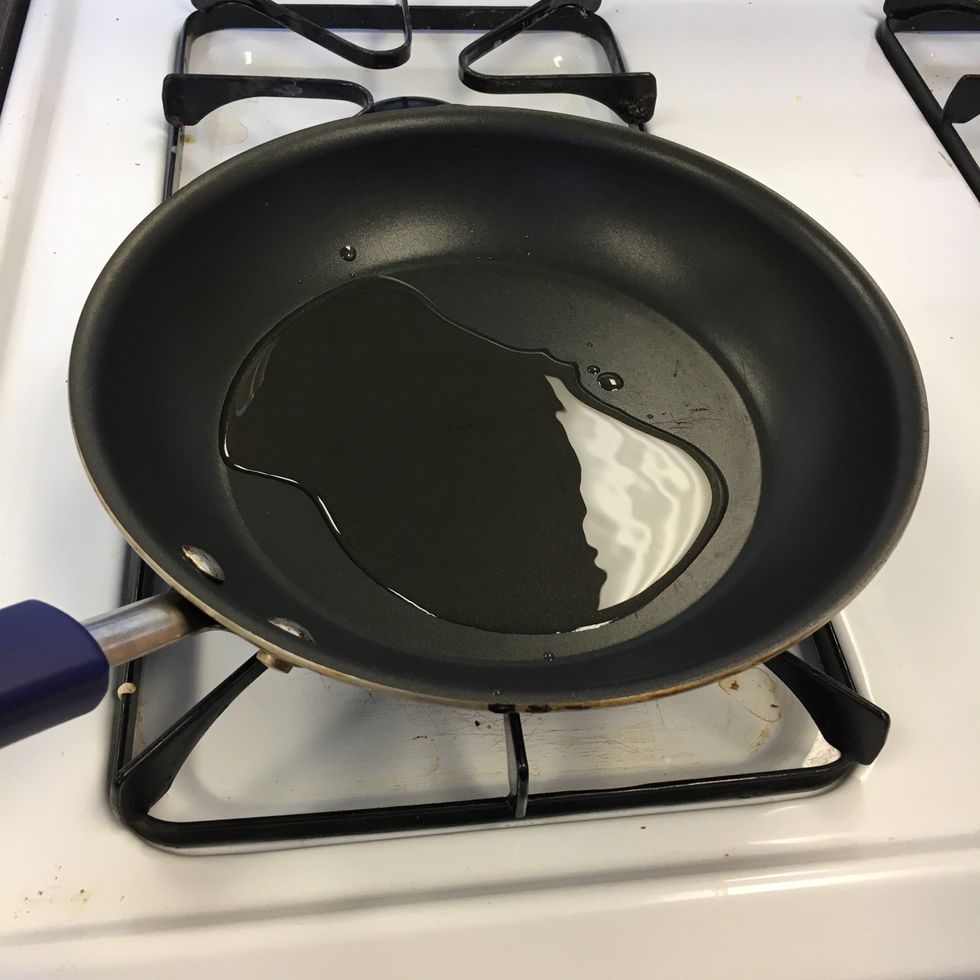 Step 4: Heat oil in a large cast iron skillet or pan over medium heat.
Step 5: Put diced potatoes into hot pan with the oil.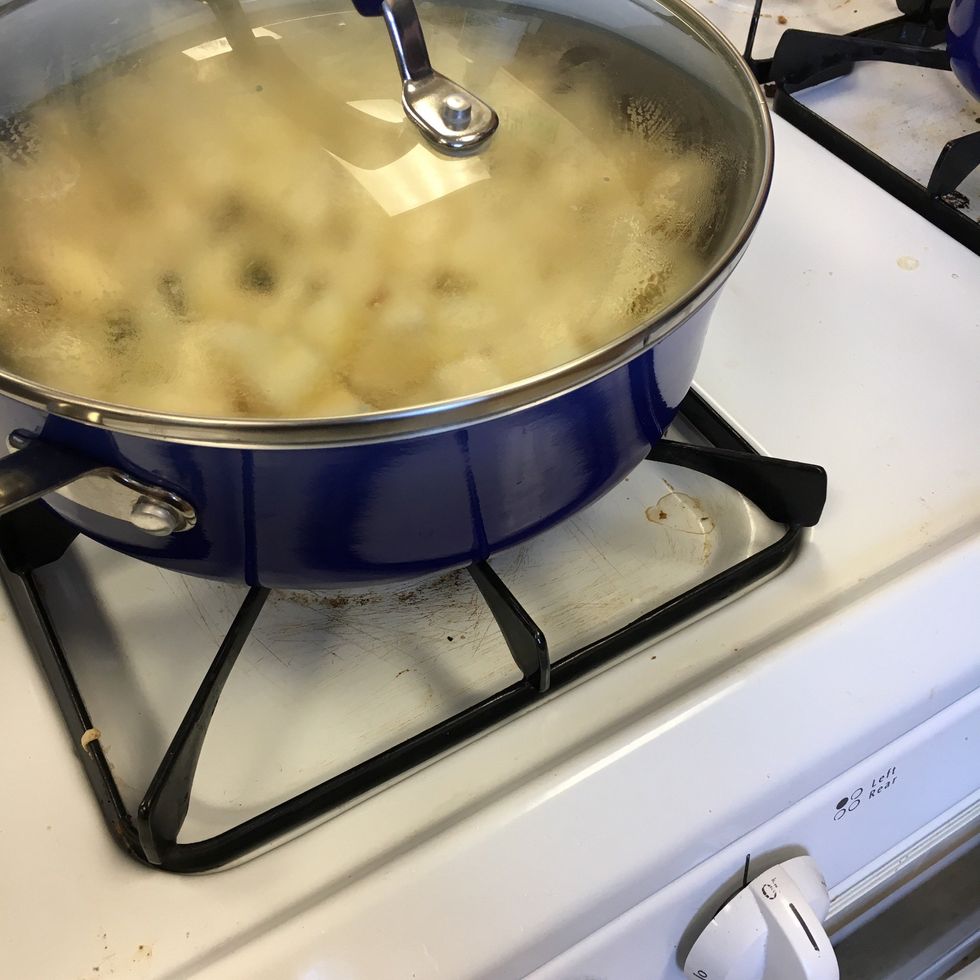 Step 6: Cover pan with a lid and stir potatoes every 4-5 minutes, for about 15 minutes total. Fry until potatoes are golden and crispy on the outside and soft on the inside.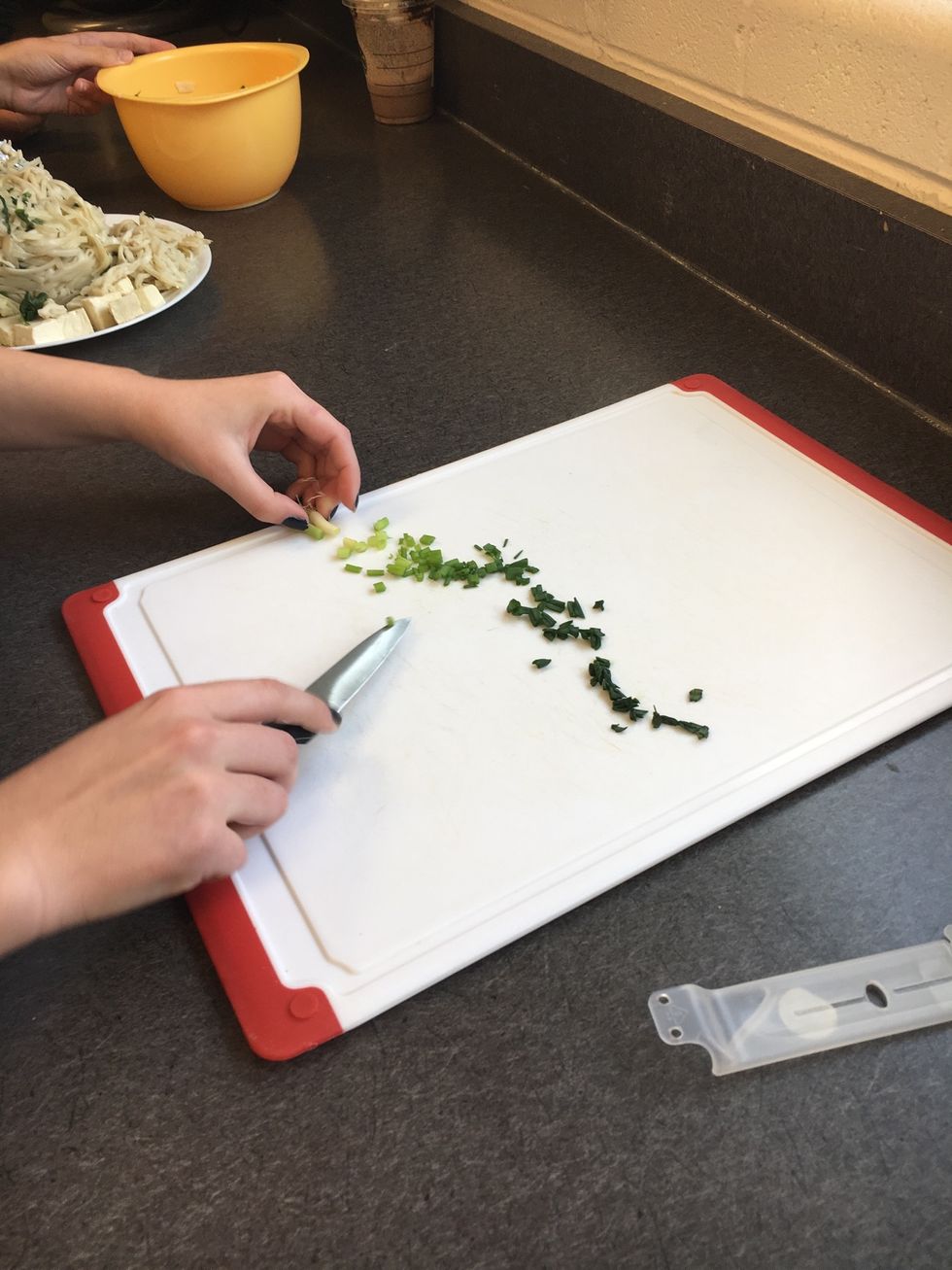 Step 7: Trim and finely slice the scallions.
Step 8: Add the scallions to the potatoes in the pan.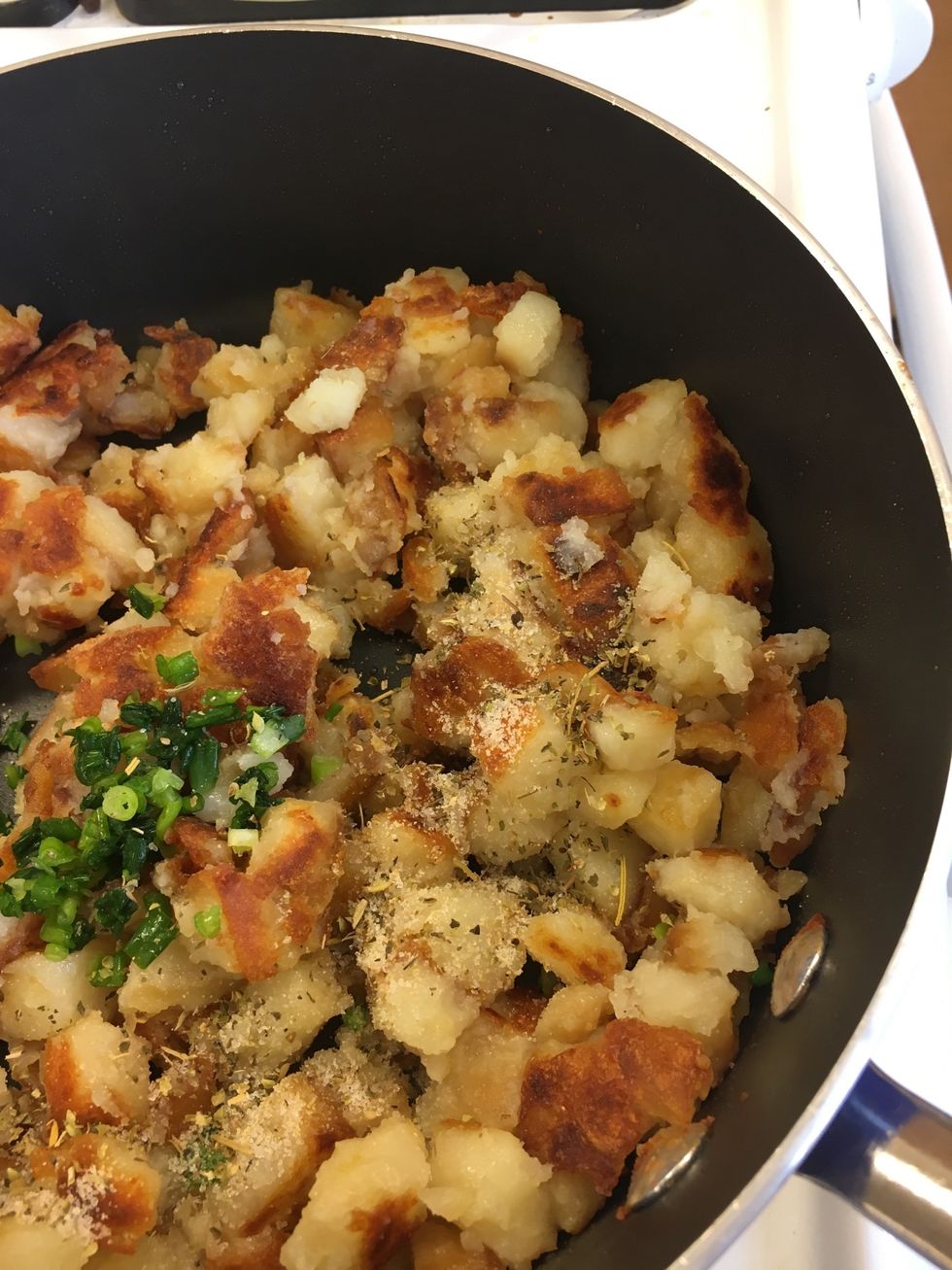 Step 9: Add the seasoning mixture to the potatoes. Stir scallions and seasoning into the potatoes.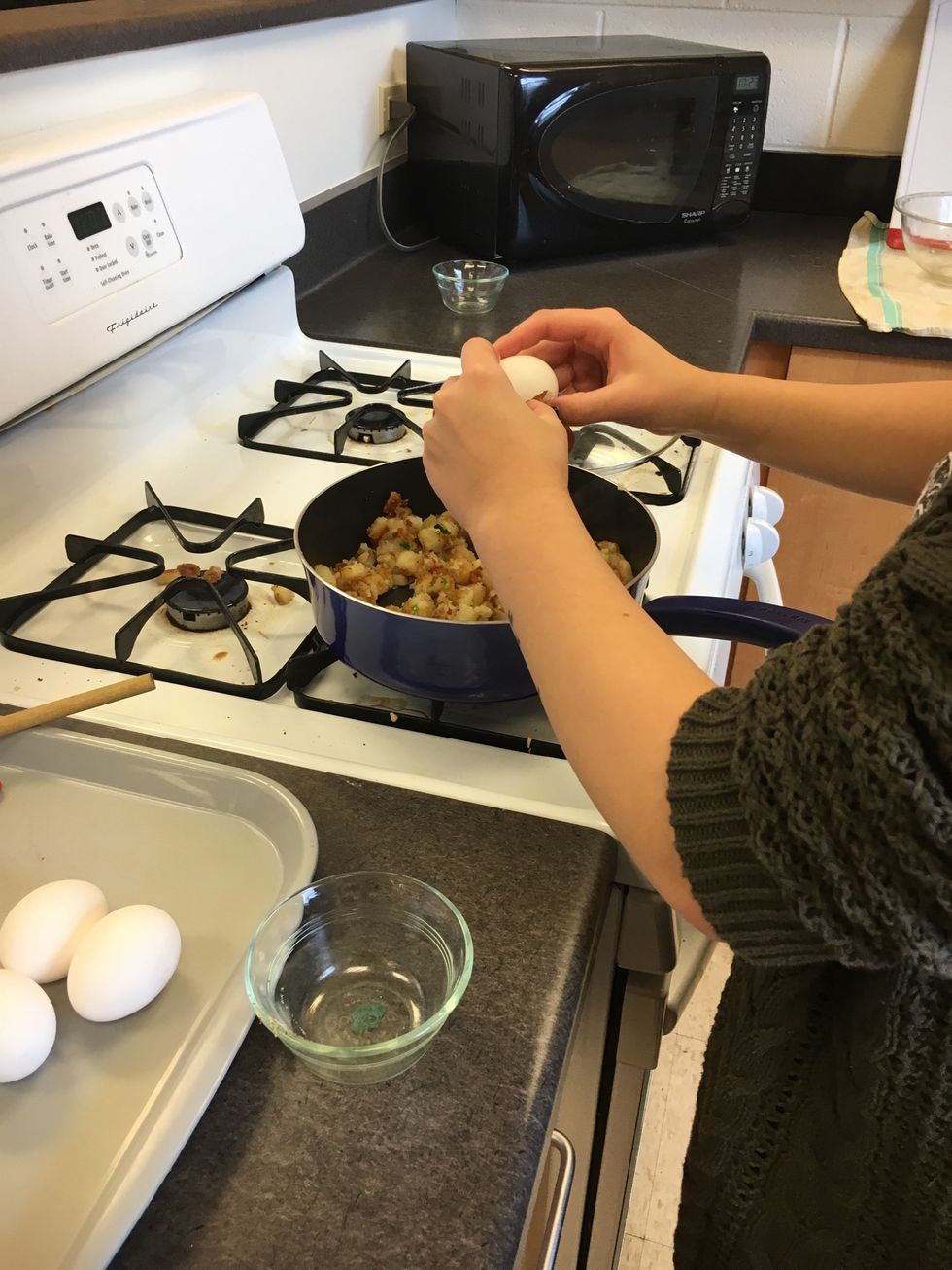 Step 10: Make 4 wells in the potatoes and crack one egg into each well.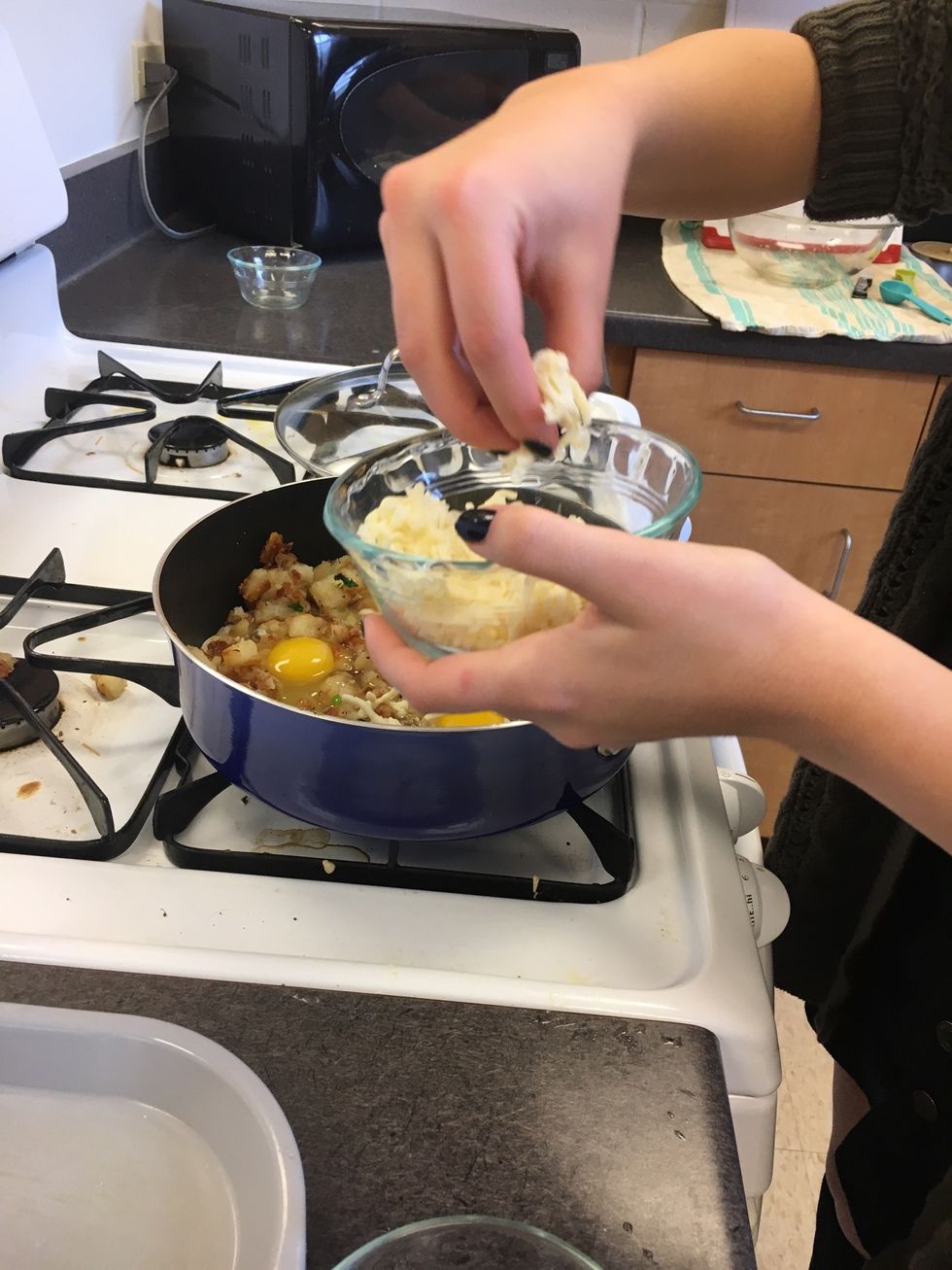 Step 11: Arrange the cheese around each egg.
Step 12: Fry until the egg whites are set and the eggs are cooked to your liking.
4.0 Medium-Sized Potatoes
2.0Tbsp Olive Oil
2.0 Scallions
1.0pch Pepper
1/4tsp Garlic Salt
1/2tsp Italian Seasoning
1/4tsp Salt
4.0 Large Eggs
1/4c Mozzarella Cheese