Make sure to turn the oven on 350 before you begin!
Sauté butter and jalapeños in a frying pan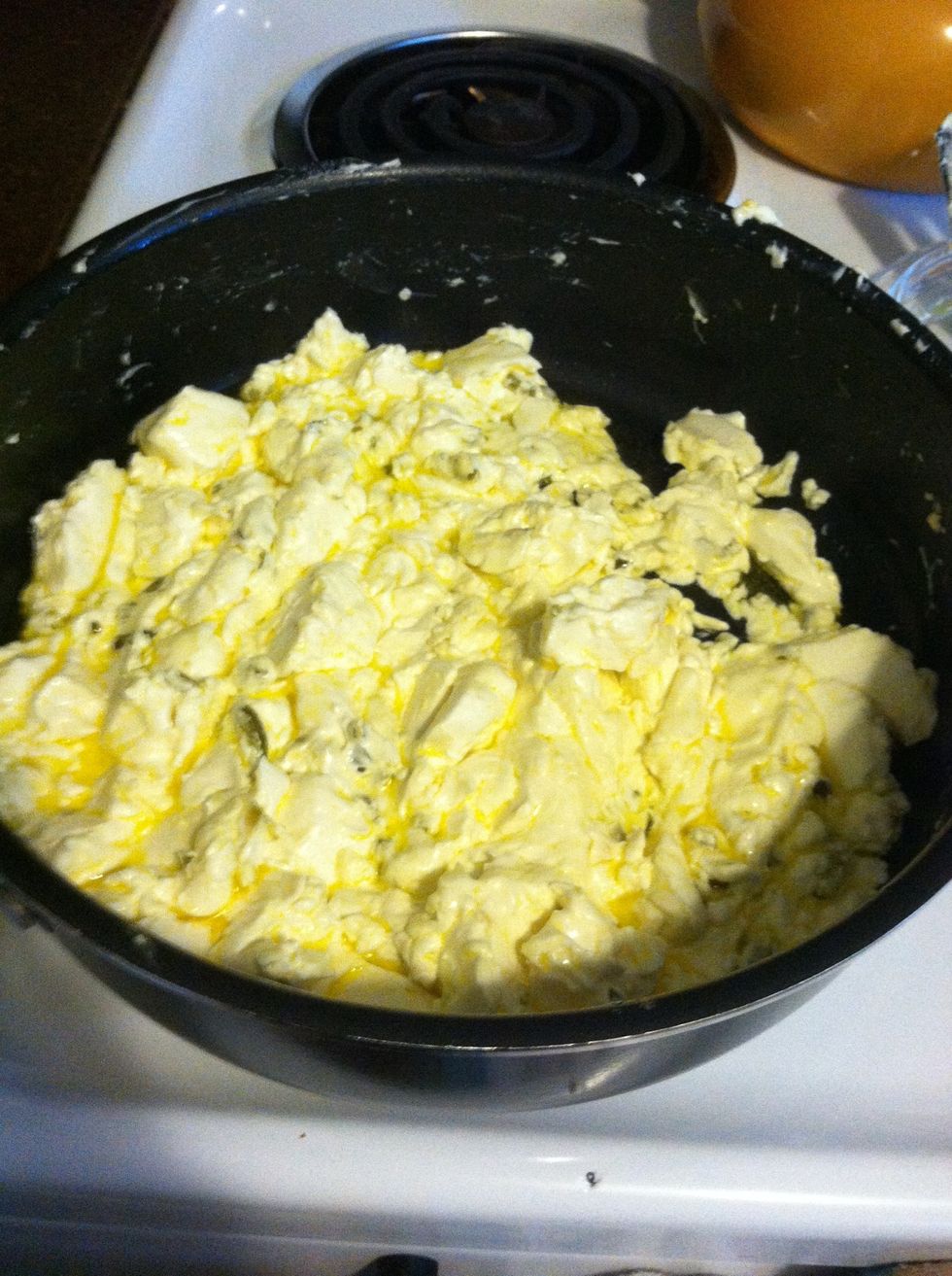 Add the 2 packages of cream cheese and allow it to become soft. You can put it in the microwave before putting it in the pan if you want too!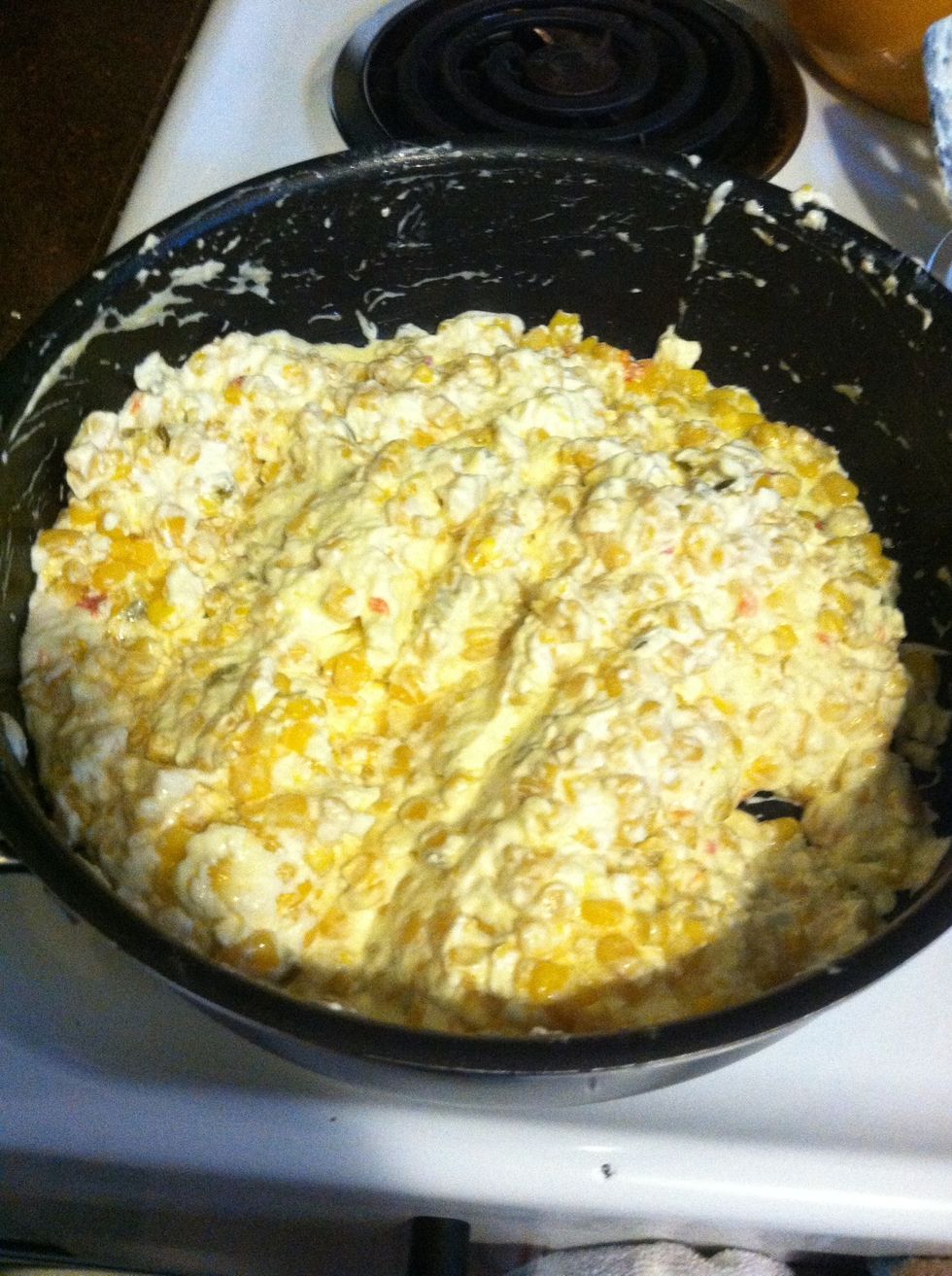 Add your mexi corn and stir!! If you think you need more jalapeños then you can add them now!!
when the mixture becomes creamy, pour into a greased casserole dish.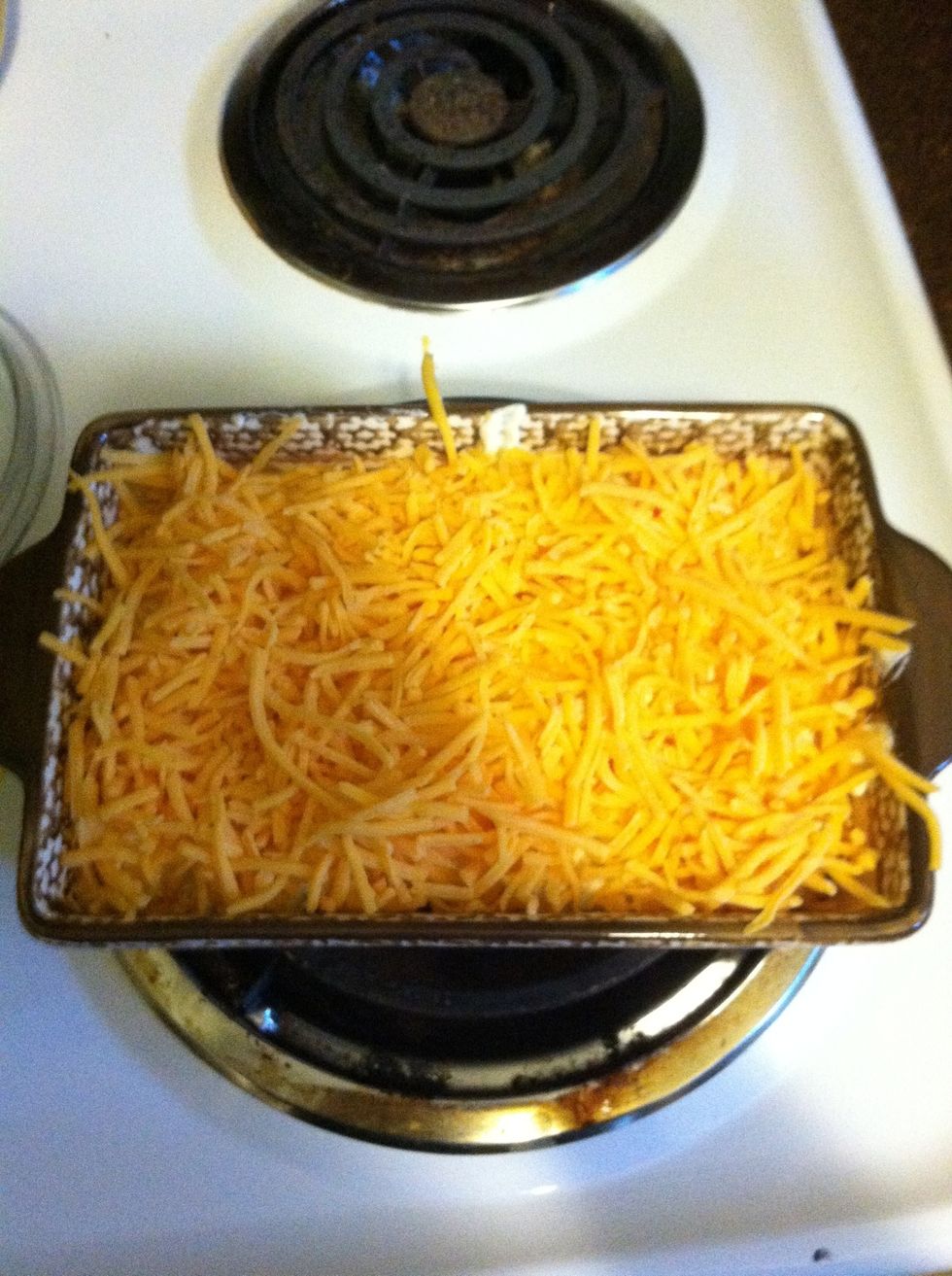 GENEROUSLY cover the top of the mixture with cheese..this is the best part!!
Place in the oven uncovered until the cheese is melted and the mixture begins to bubble.
And this is the finished product!! Eat with tortilla chips or ritz crackers!! ENJOY!!
2 8 ounce packages of cream cheese
2 cans of mexi corn
jalapeños (add to your liking)
1/4 to 1/2 stick of butter
1 package of cheddar cheese shredded