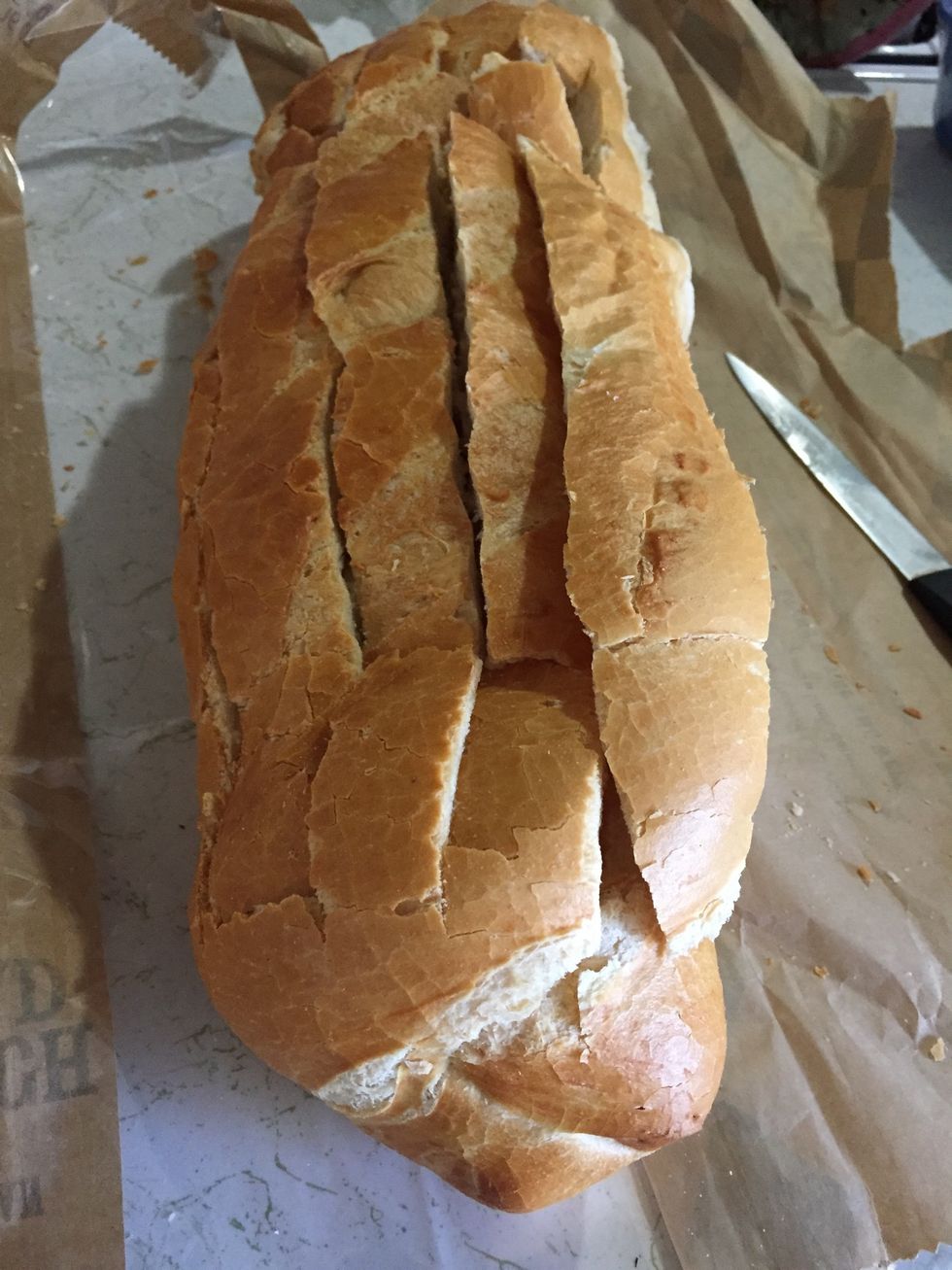 Heated your oven at 350F. Cut your bread in straight line.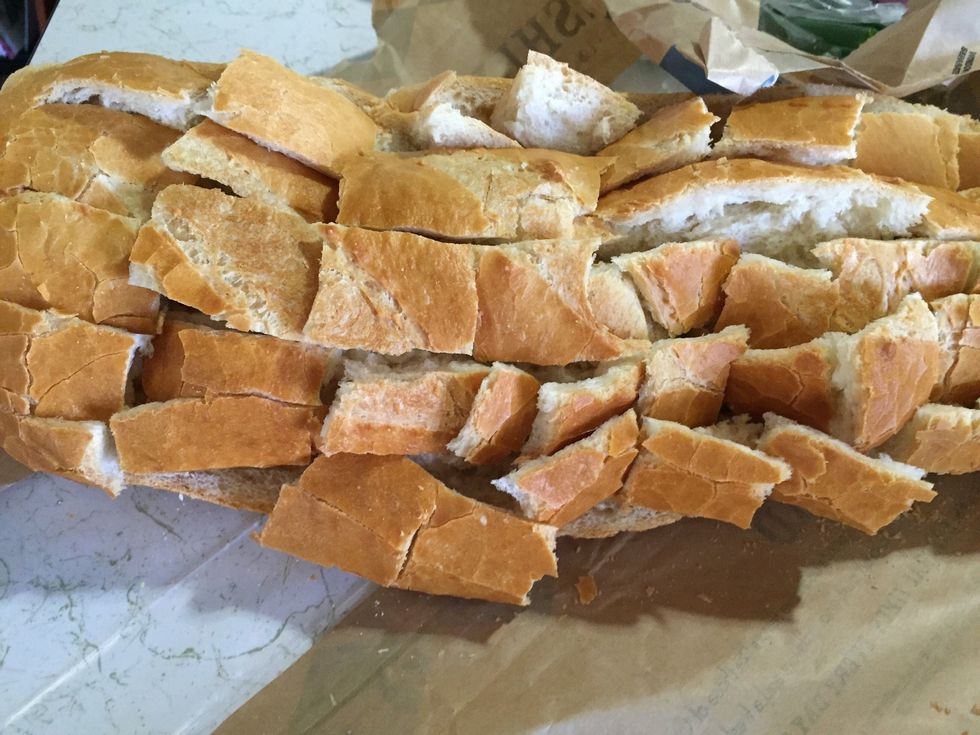 Then start cut it into cubed sized.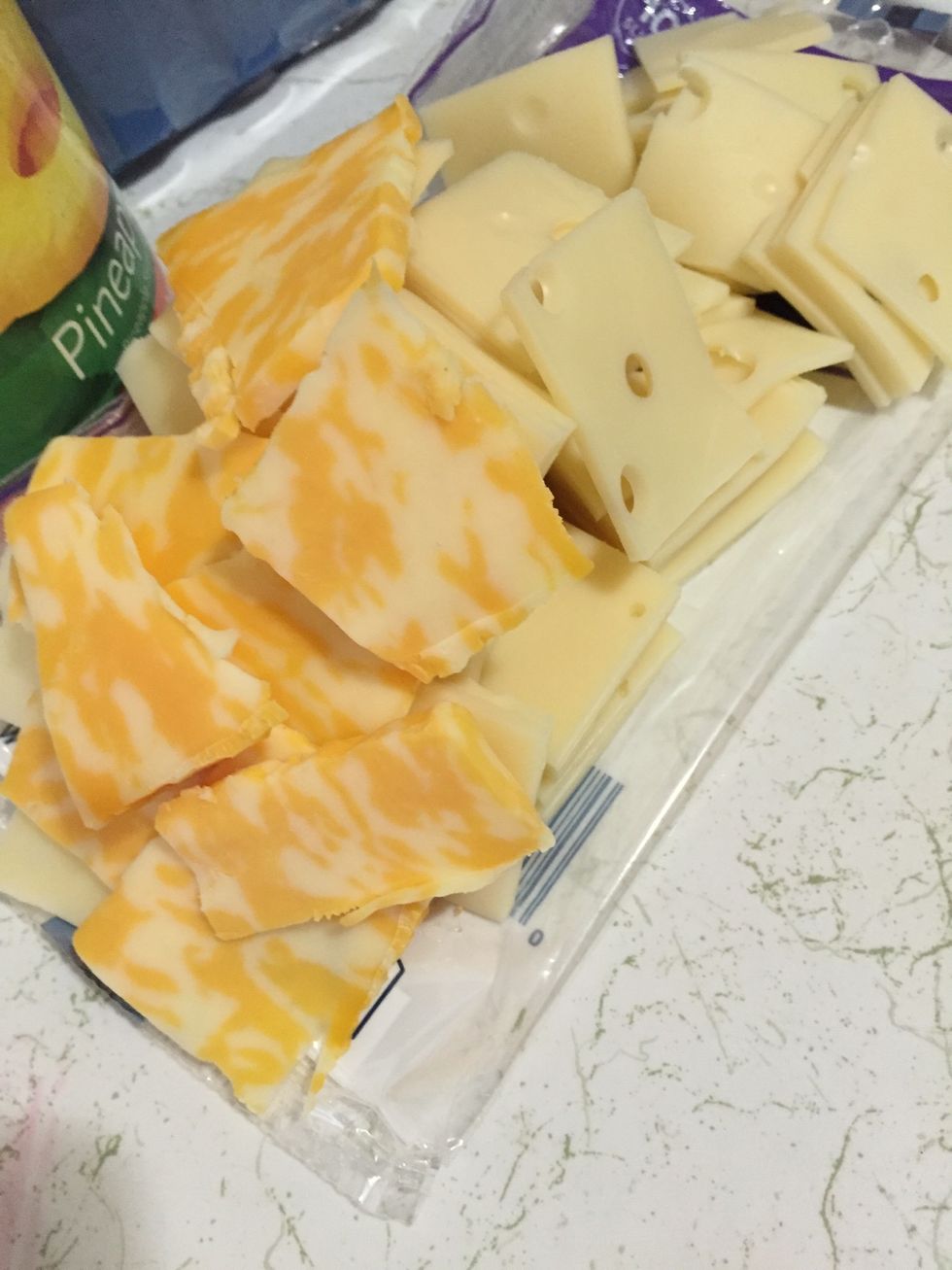 Cut your cheese into square sized.
Stuck the cheese between cut line. Don't worry if it look messy caused it will be delicious 😜 baked at 350F for 17-20 min.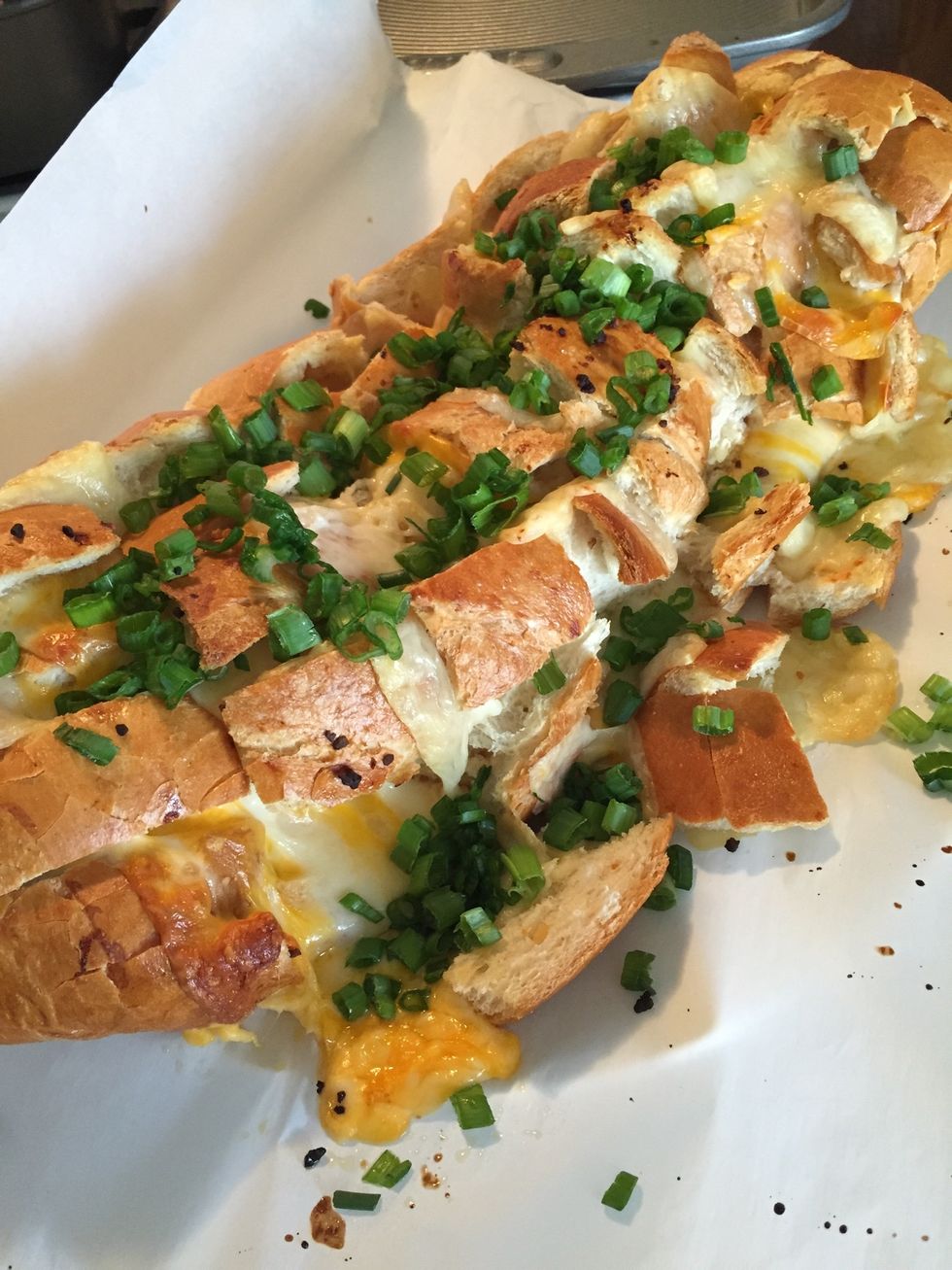 Sprinkle salt, pepper, and green onion in it.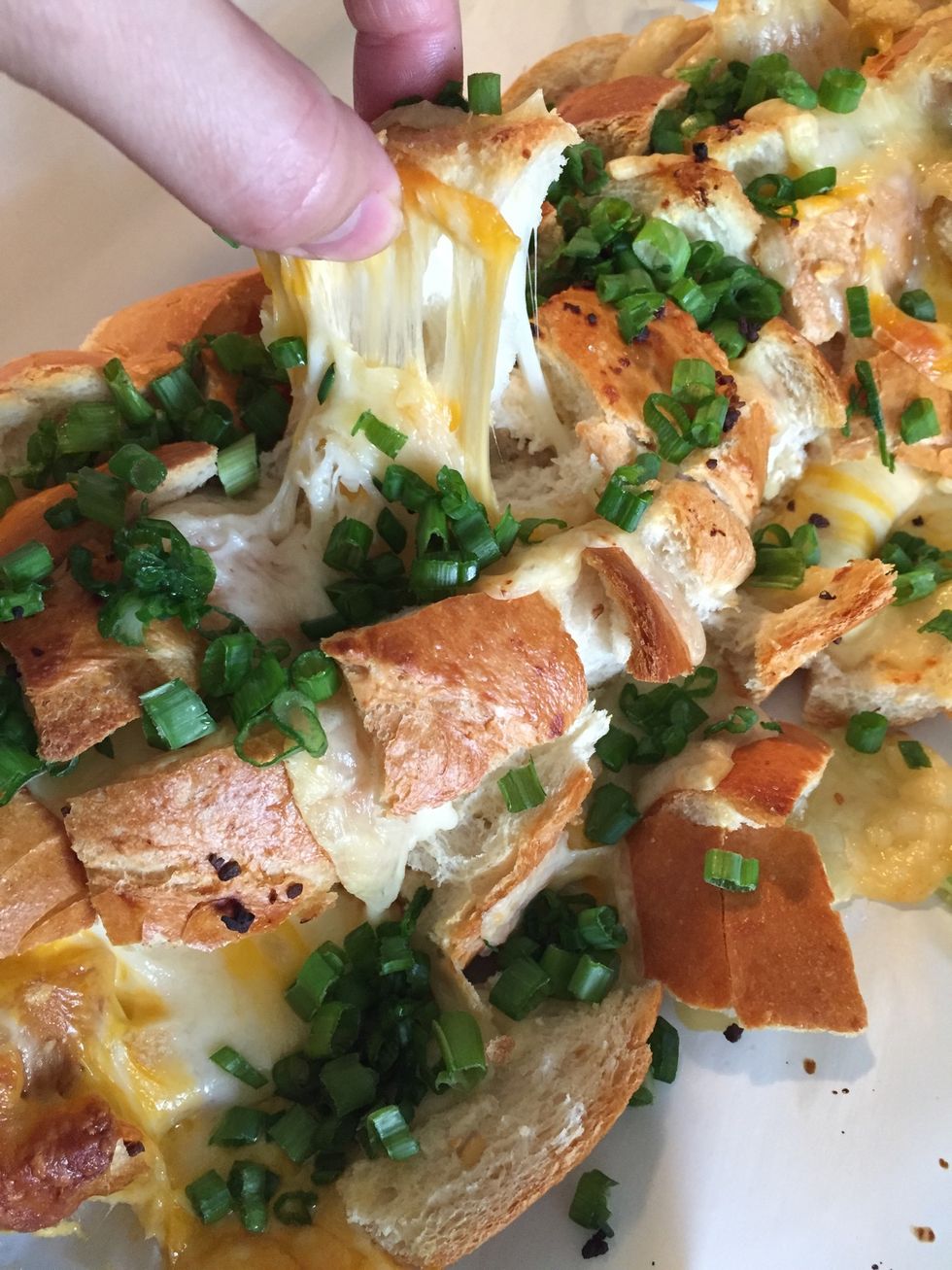 Enjoy 😋 best serve while it warm.
1.0 Loaf bread
1.0 Package swiss/ harvati cheese sliced
1/4c Chopped green onion
Pinch of salt & pepper