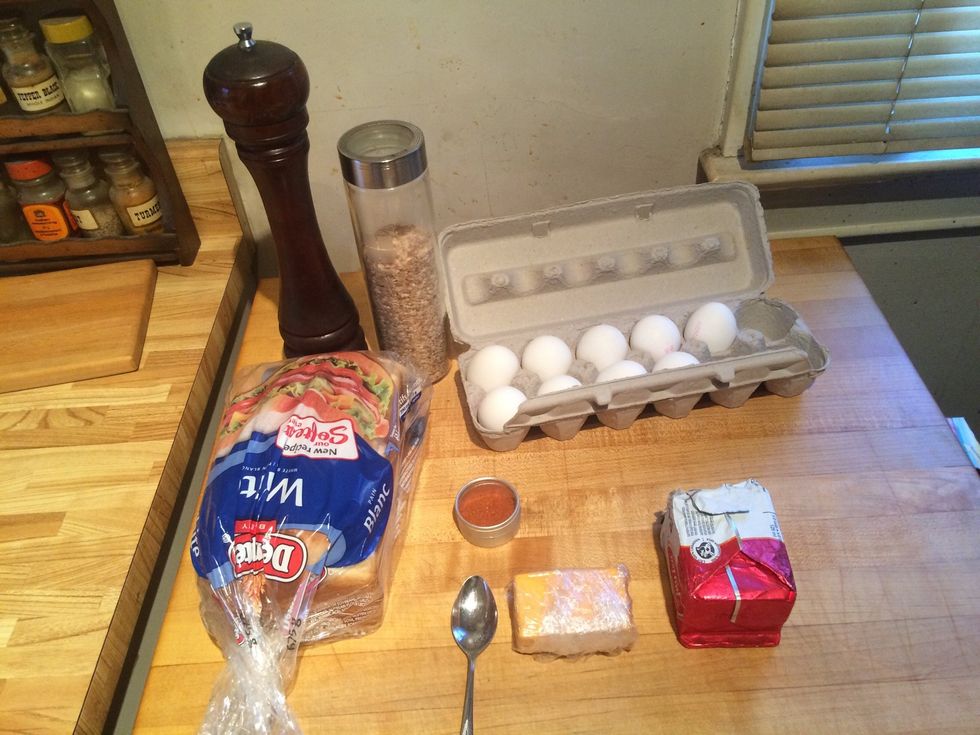 These are the ingredients used!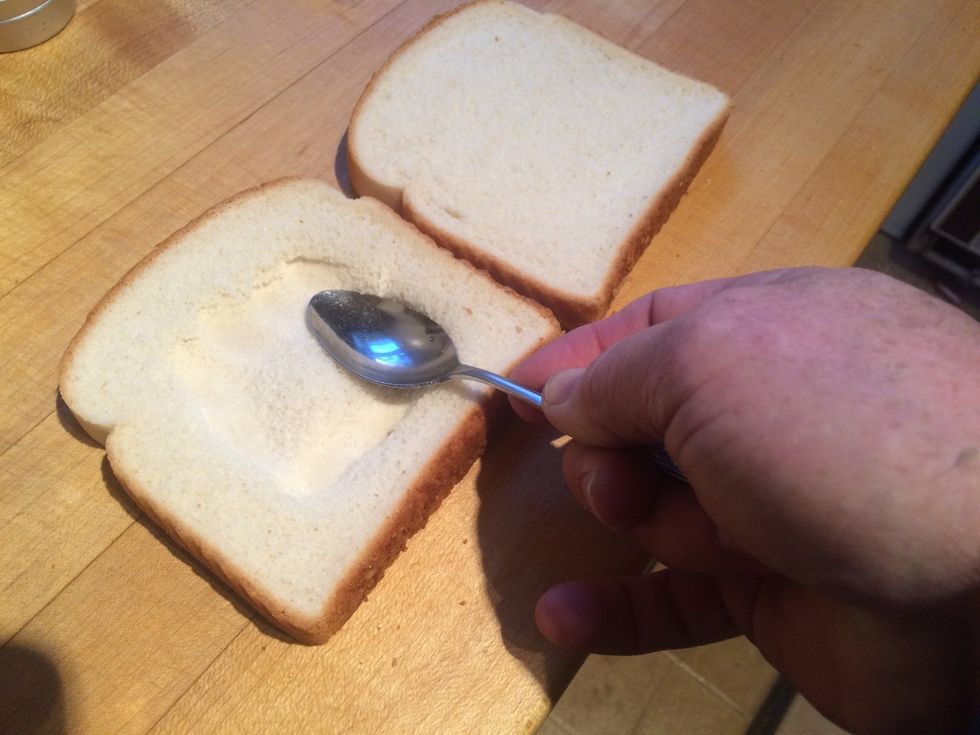 Take a spoon and press down the centre of the bread. Leaving approximately 1/2"-3/4" around the edge.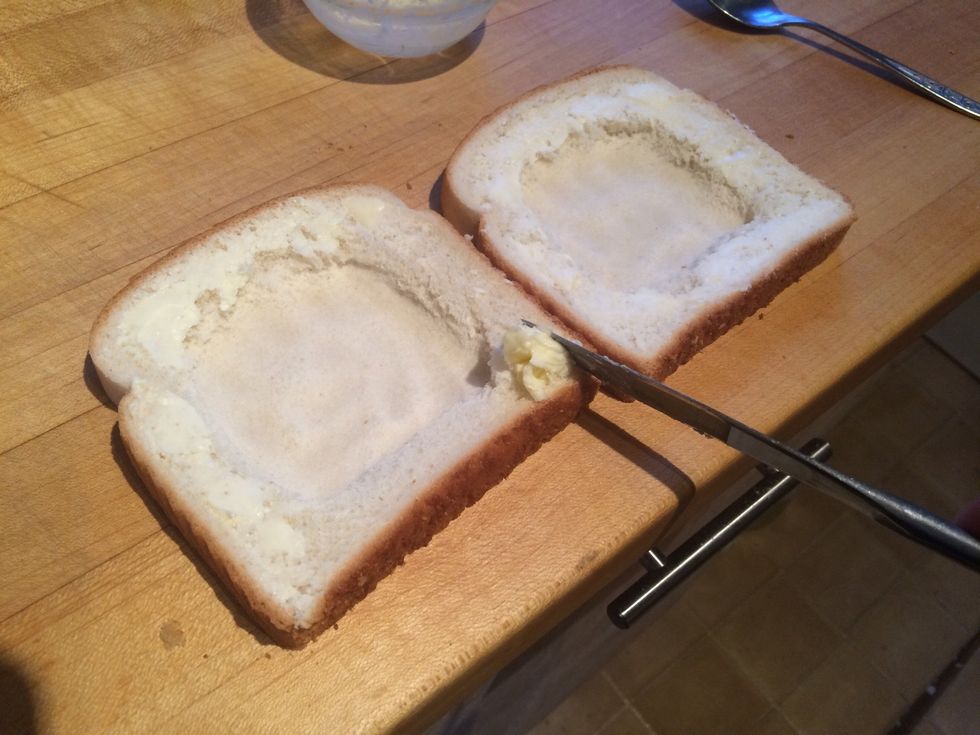 Butter the edges the isn't pressed down.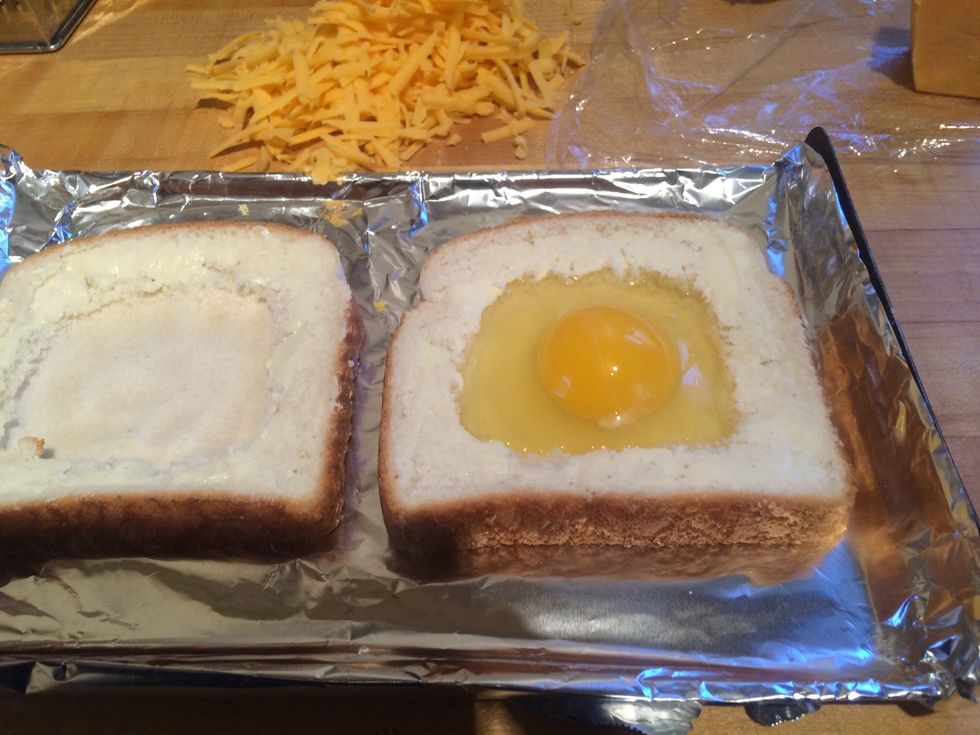 Crack an egg in the depression of the bread.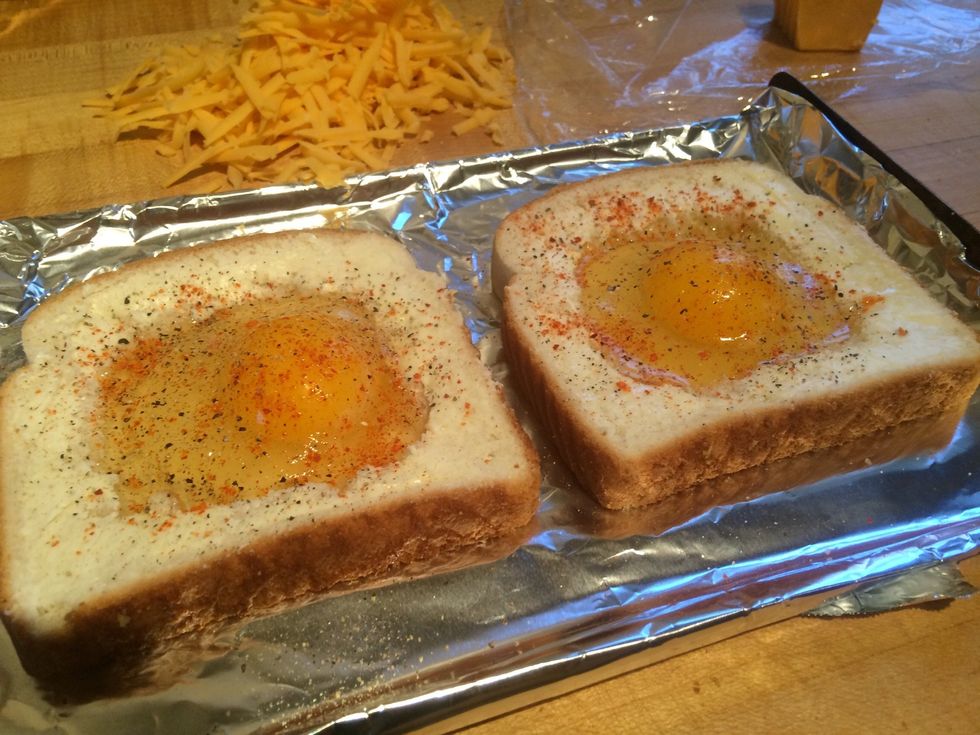 Add salt and pepper to taste. We add a little hot pepper powder to add a bit of spice.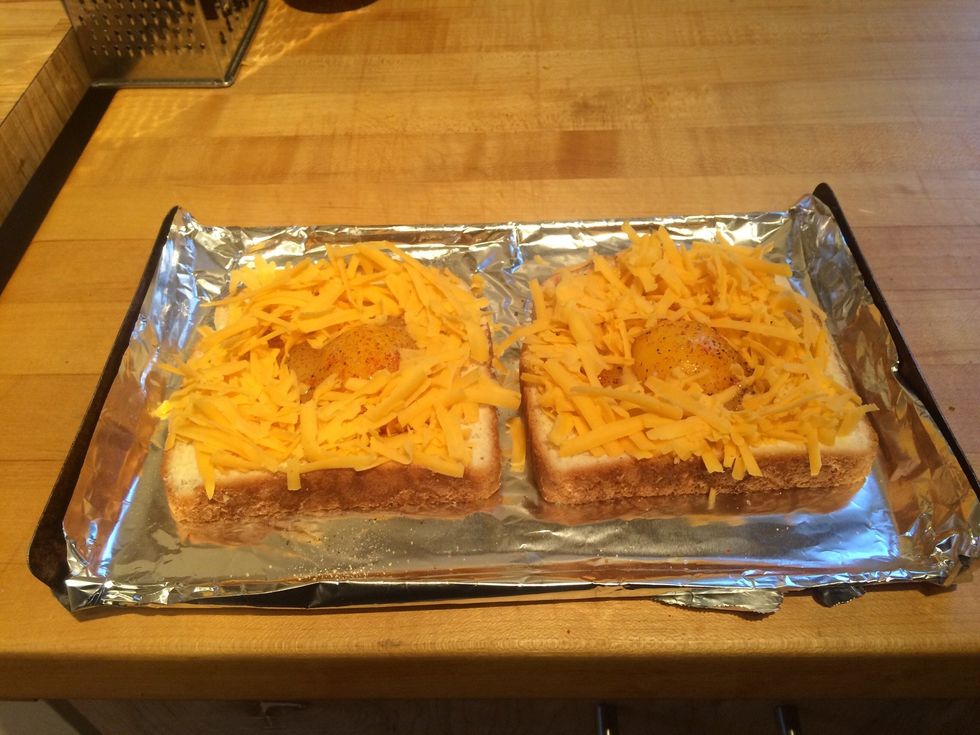 Sprinkle the cheese around the edges. Use as much cheese as you like. You can even try different cheeses for different tastes.
Put in 400 F oven for about 10 mins. And done! Enjoy!
Eggs
Bread
Cheese
Salt
Pepper
Hot Red pepper powder
Butter