Easy homemade Satin Ice Cheesecake Yummy Fondant recipe by SpoonKick
82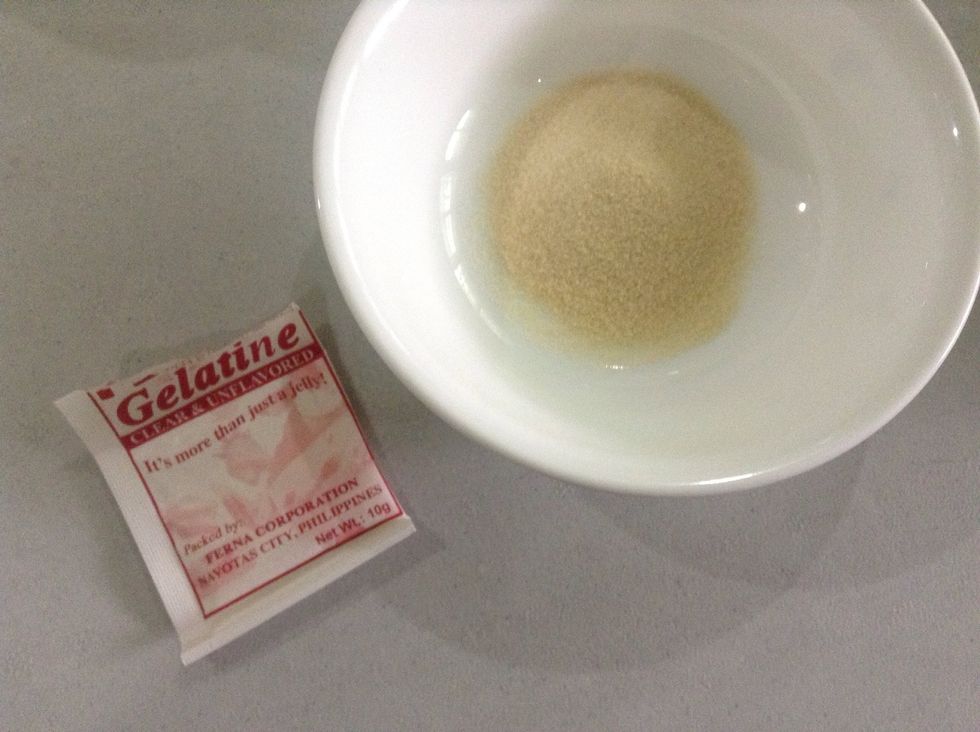 Unflavored gelatin in a bowl
Put the cold water into the bowl of unflavored gelatin let it stand until thick, about 3mins.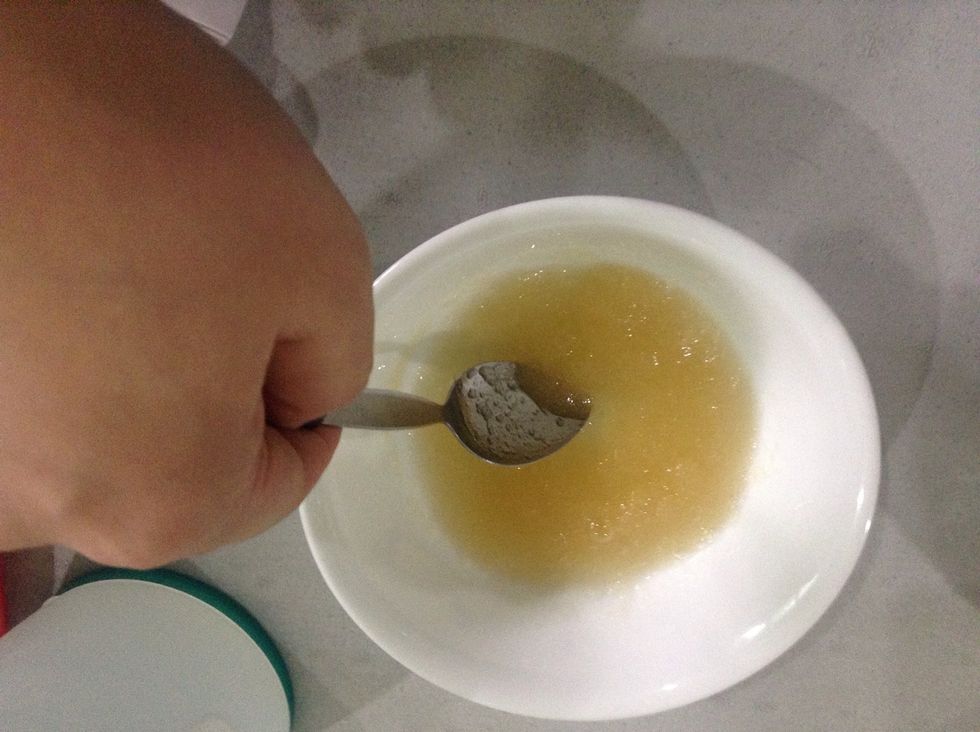 Like this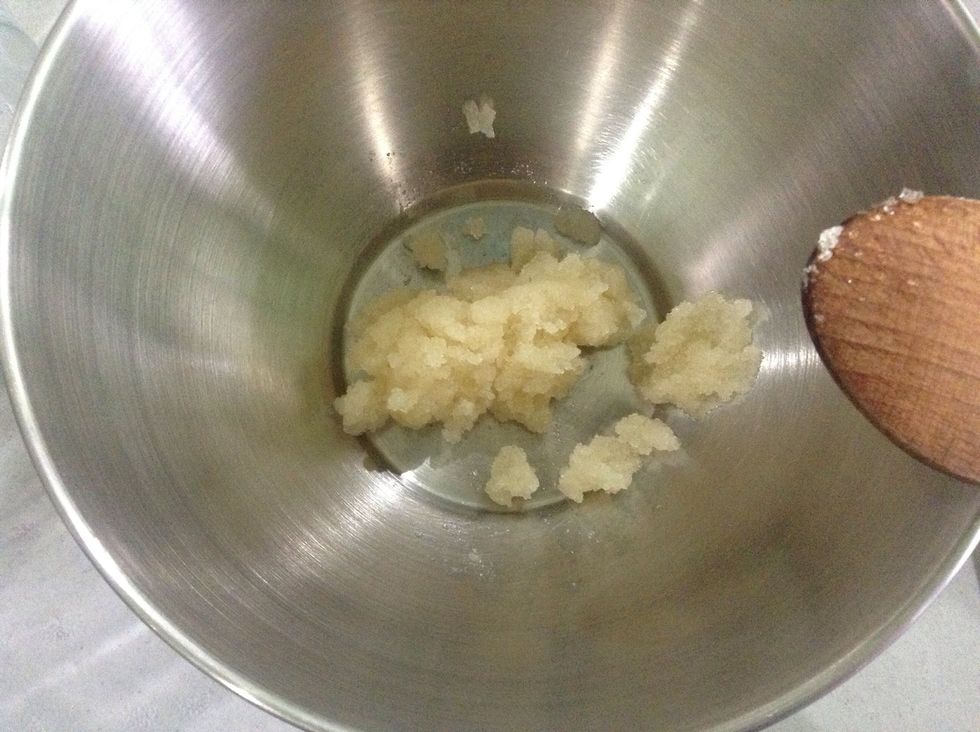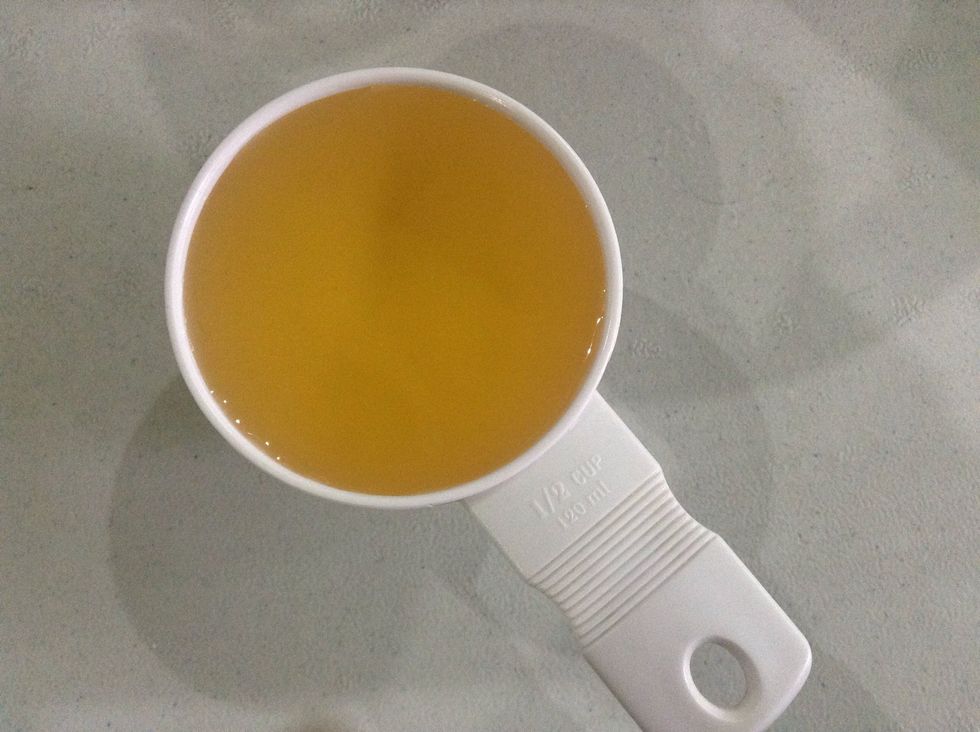 Prepare you glucose. Here since I don't have glucose I use corn syrup and its fine:)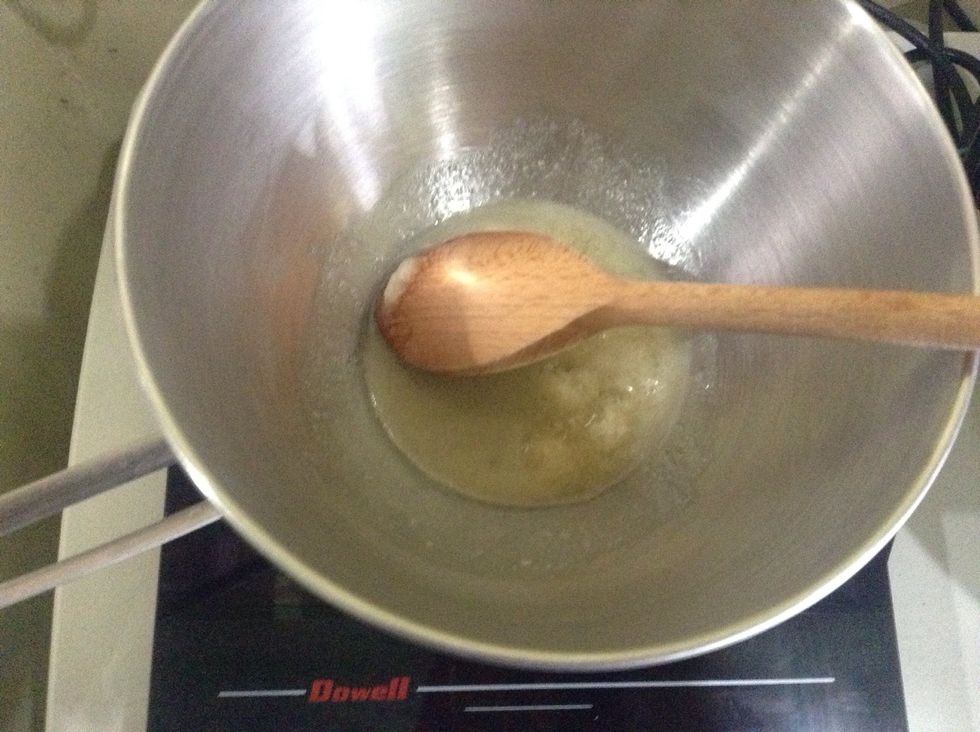 After 3min. place the gelatin mixture on top of double broiler and heat and stir until dissolved.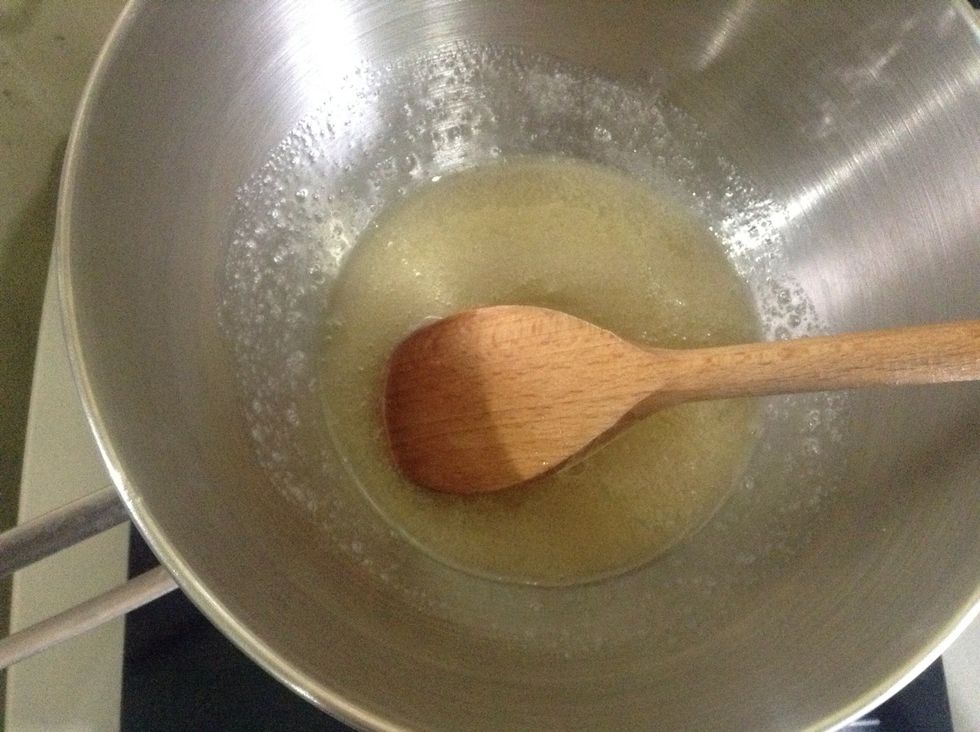 Add glucose/corn syrup, mix well.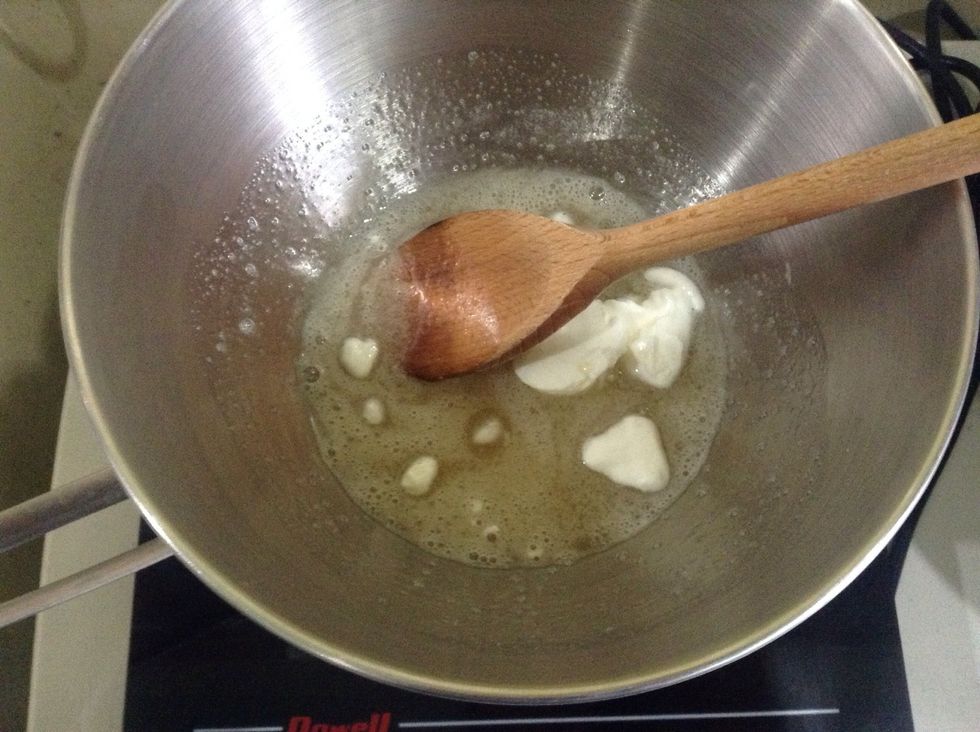 Stir in shortening; just before completely melted, then remove it from heat. Add glycerin, flavoring of your choice and color . Cool until lukewarm.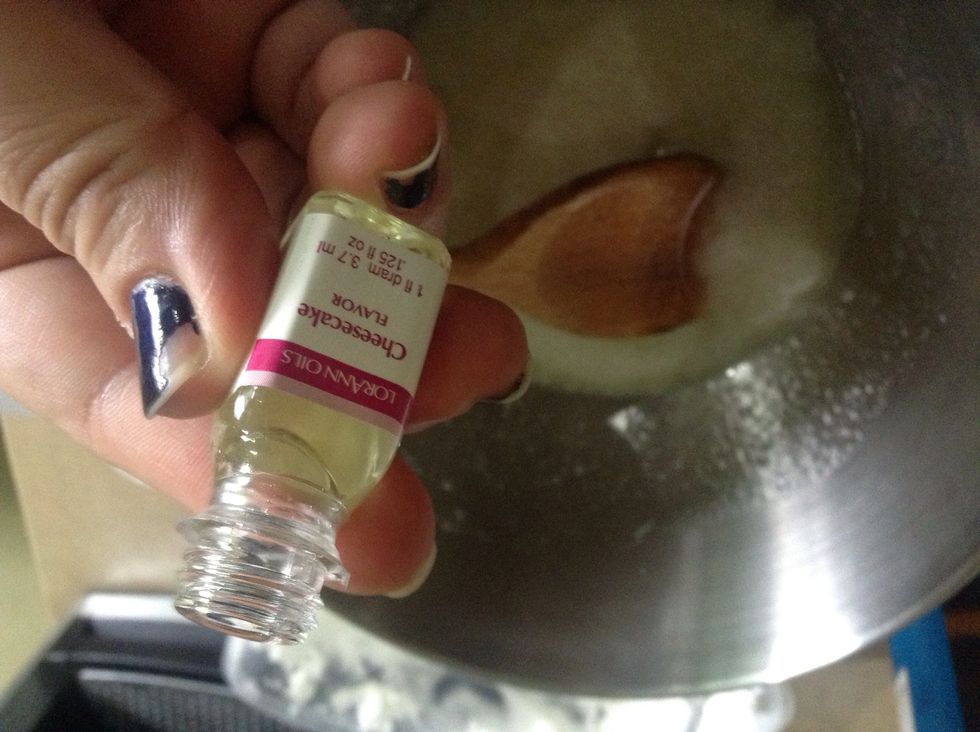 Hahaha hold my phone at the wrong angle!:) But here as u can see I'am holding my cheesecake flavoring that I bought few days ago at my favorite baking store.hahaha and sorry 'bout my chip nail polish!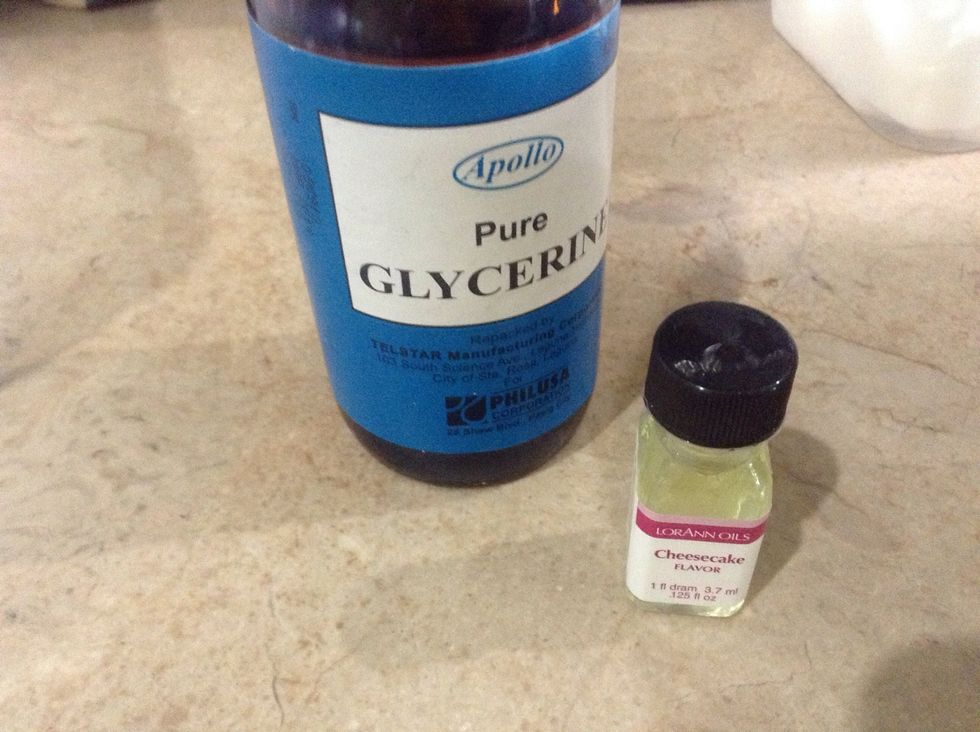 Without these I won't be able to this yummy fondant :)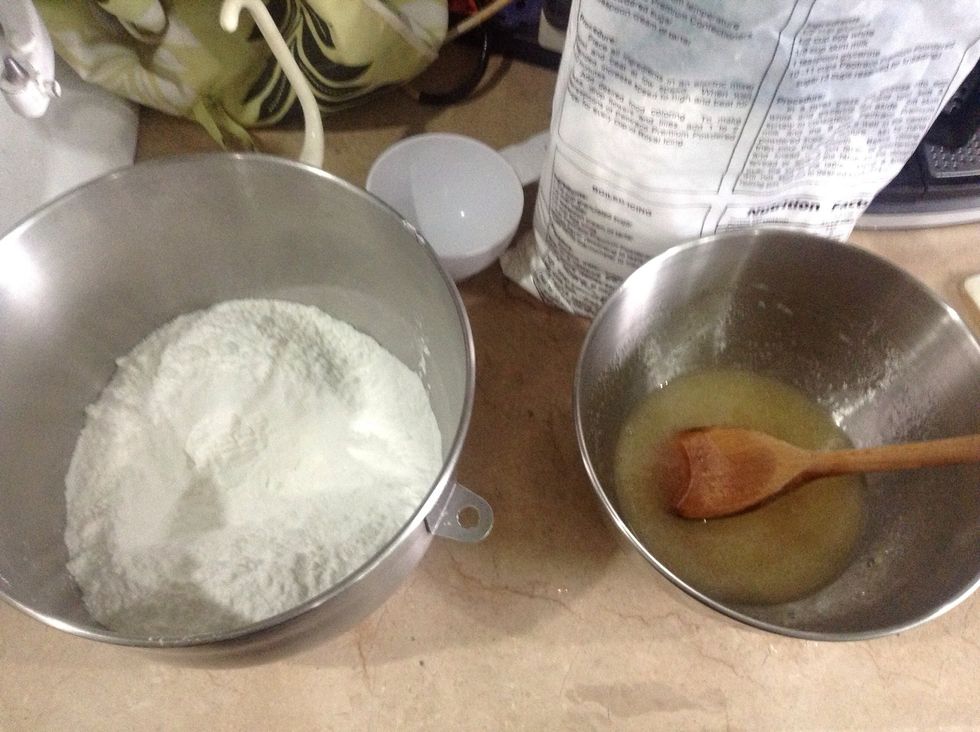 My premium sugar and the lukewarm gelatin :)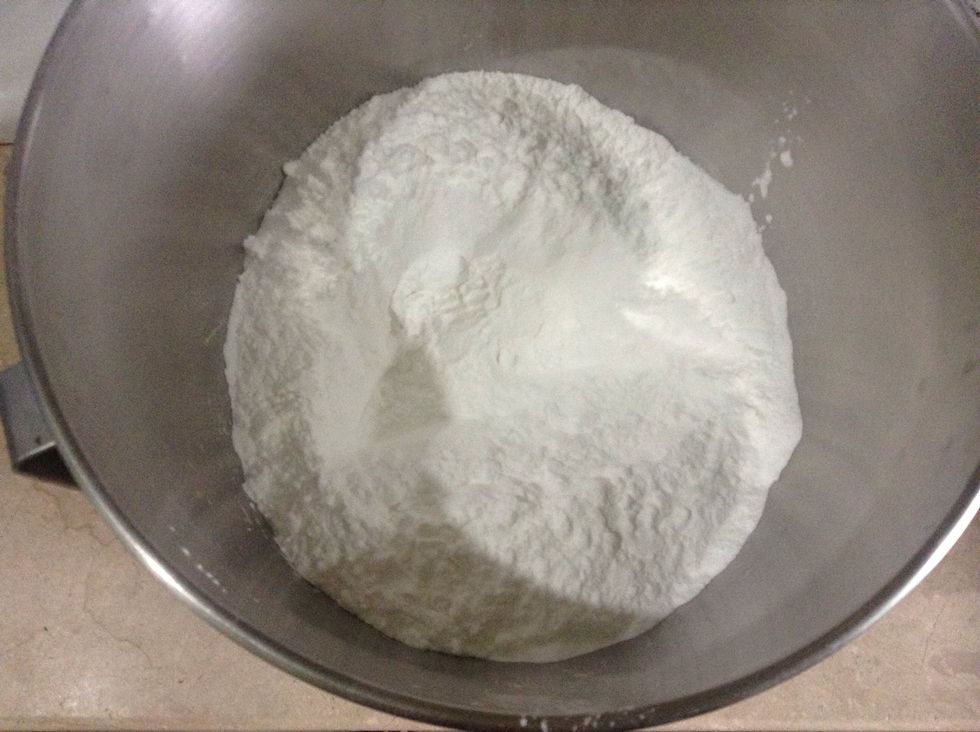 In a bowl , place 4 cups of confectioners' sugar, make well. Poor the lukewarm gelatin mixture into the well and stir with a wooden spoon, mixing sugar & adding nore, a little at a time, >>>>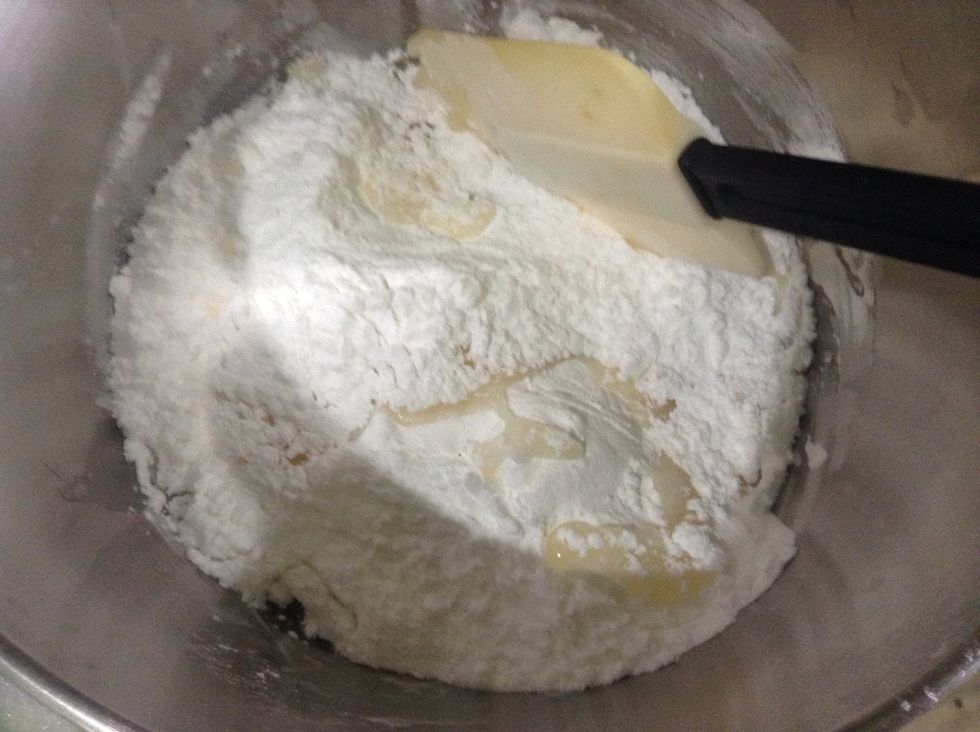 Until stickiness disappears. Like this.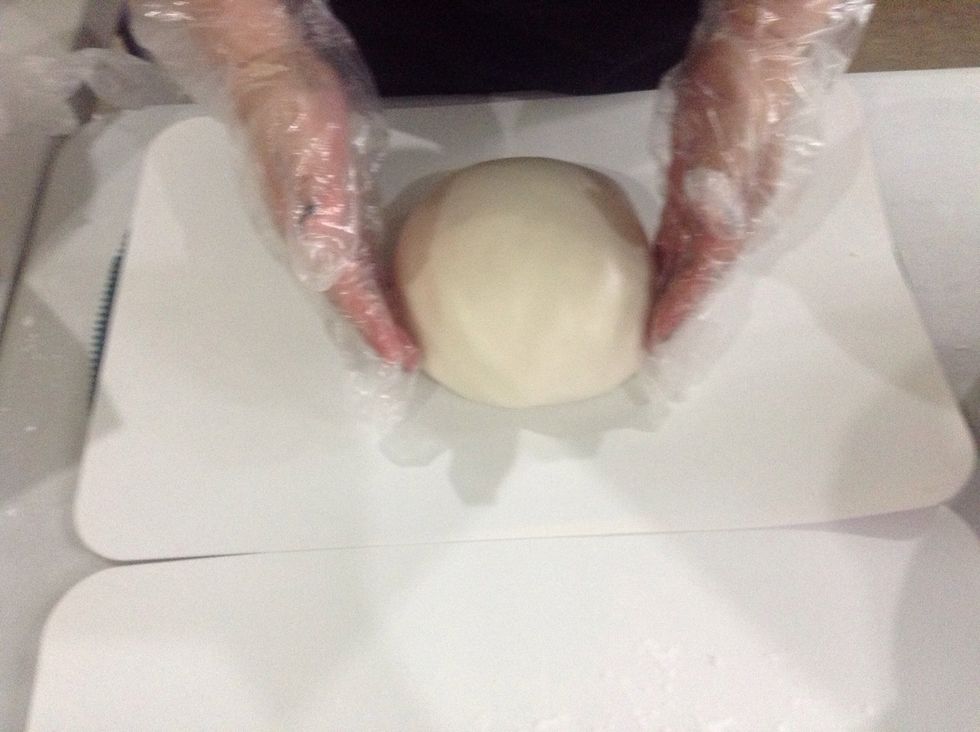 Knead until the fondant is smooth, pliable and does not stick to your hands. If fondant is to soft , more sugar but since I don't want my fondant to sweet I use cornstarch! Don't be scared >>>>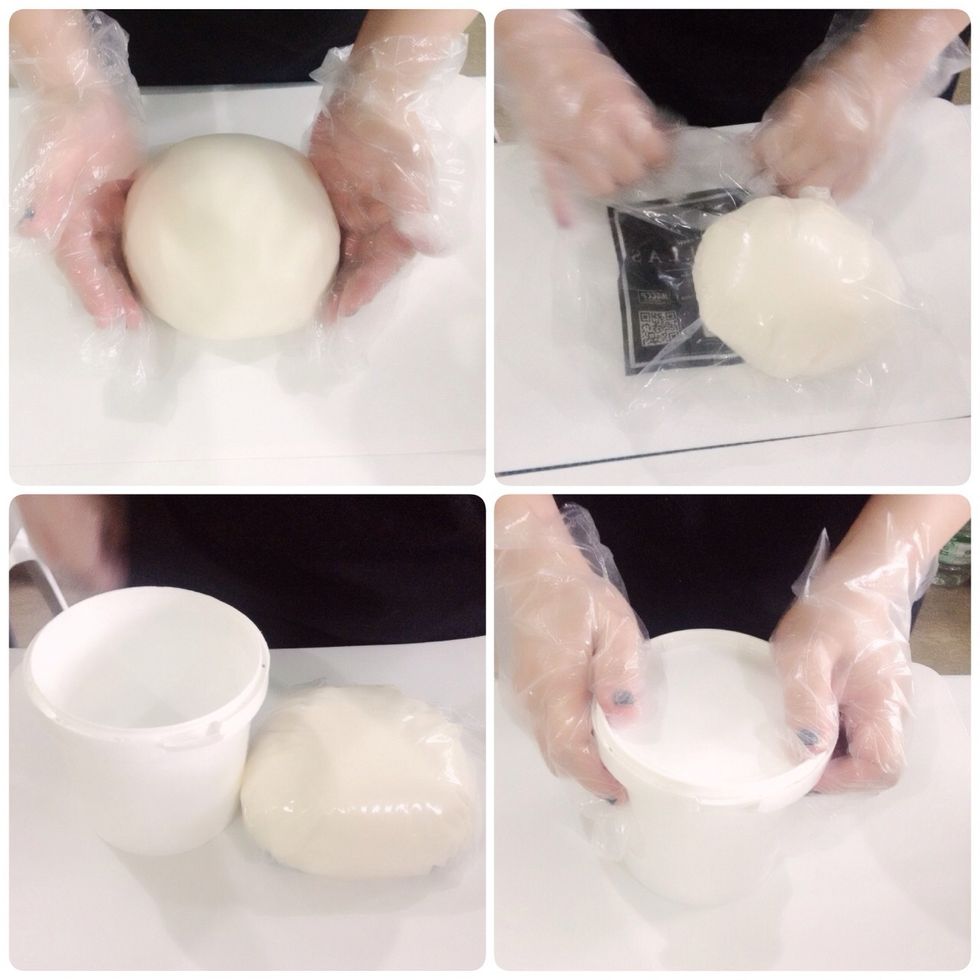 It won't harm your fondant but don't put too much ok! Pleas see the photo how I store my fondant!:) This recipe yields enough to cover a 10x4 in high round cake.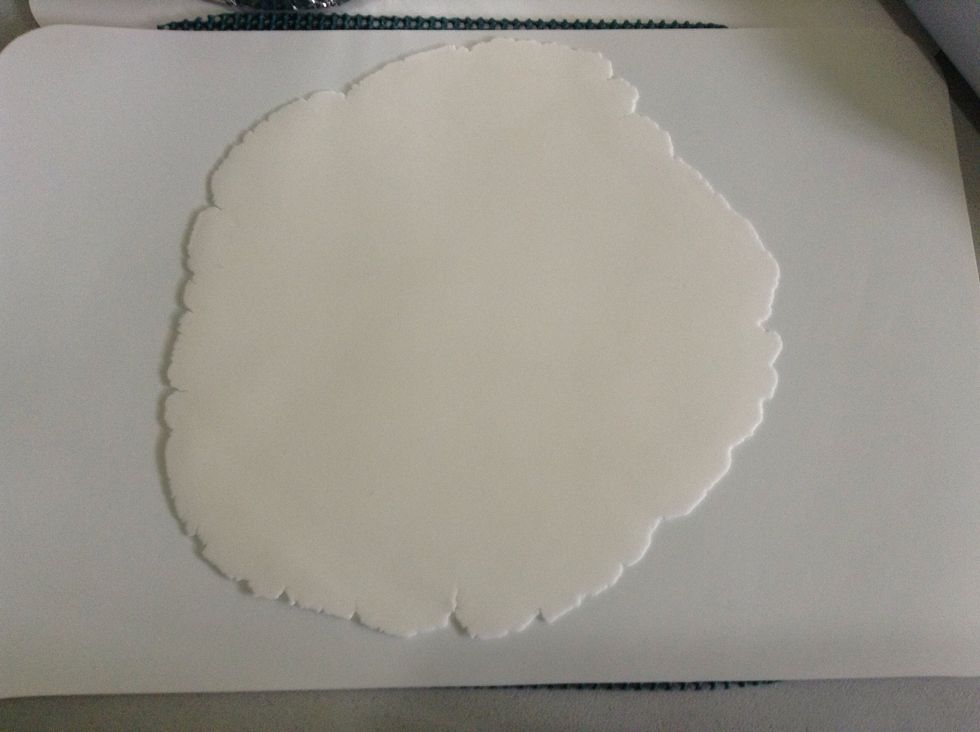 If your fondant becomes dry, either by adding too much sugar or air drying, add small amount of solid shortening and knead thoroughly.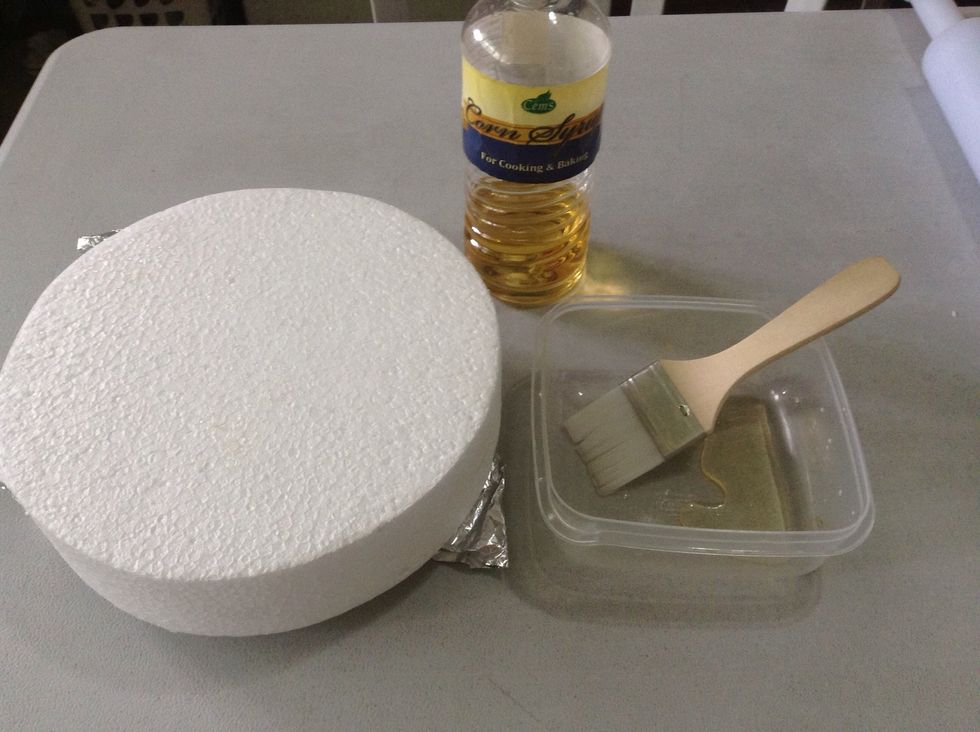 Here I'll be covering my fake cake styro :) using corn syrup I spread abit of it on the styro :)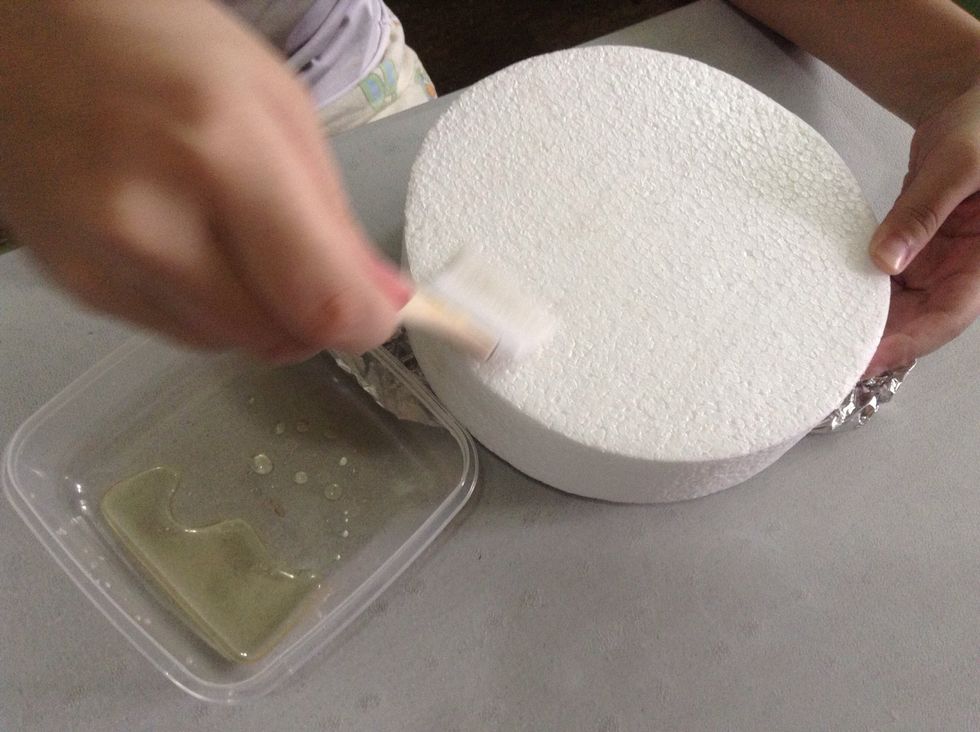 Like this!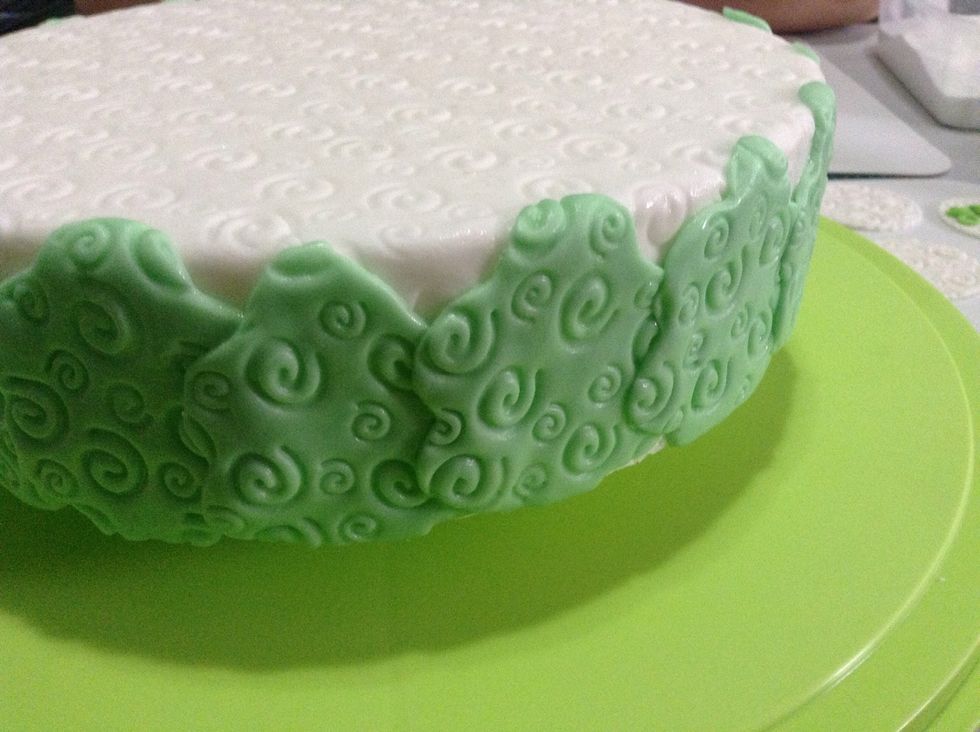 And heres the result!:) :)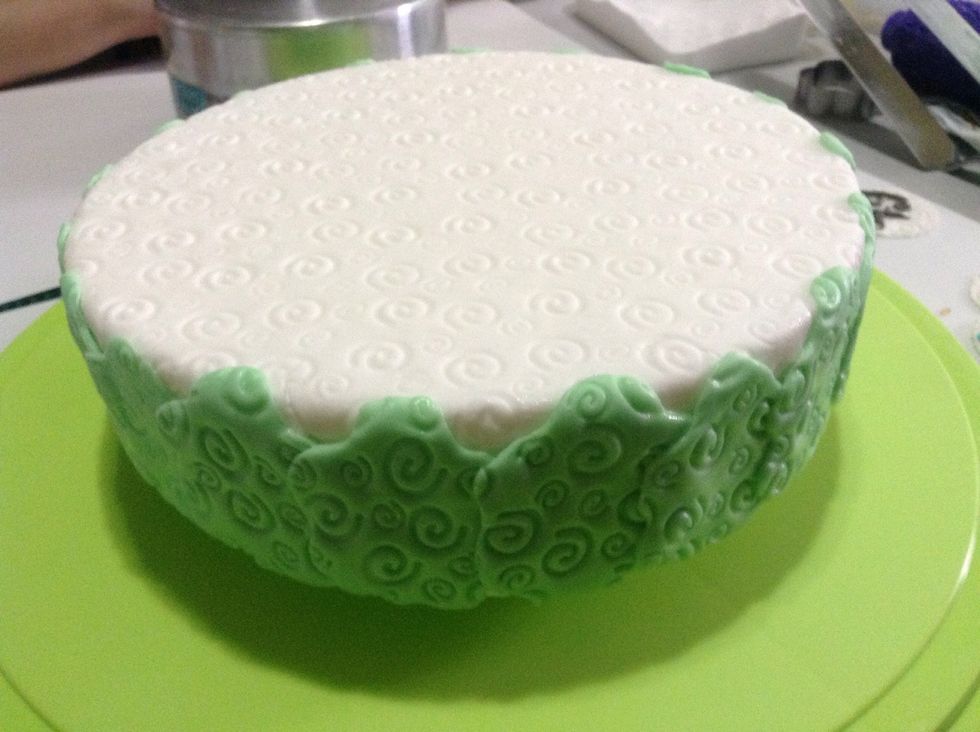 :)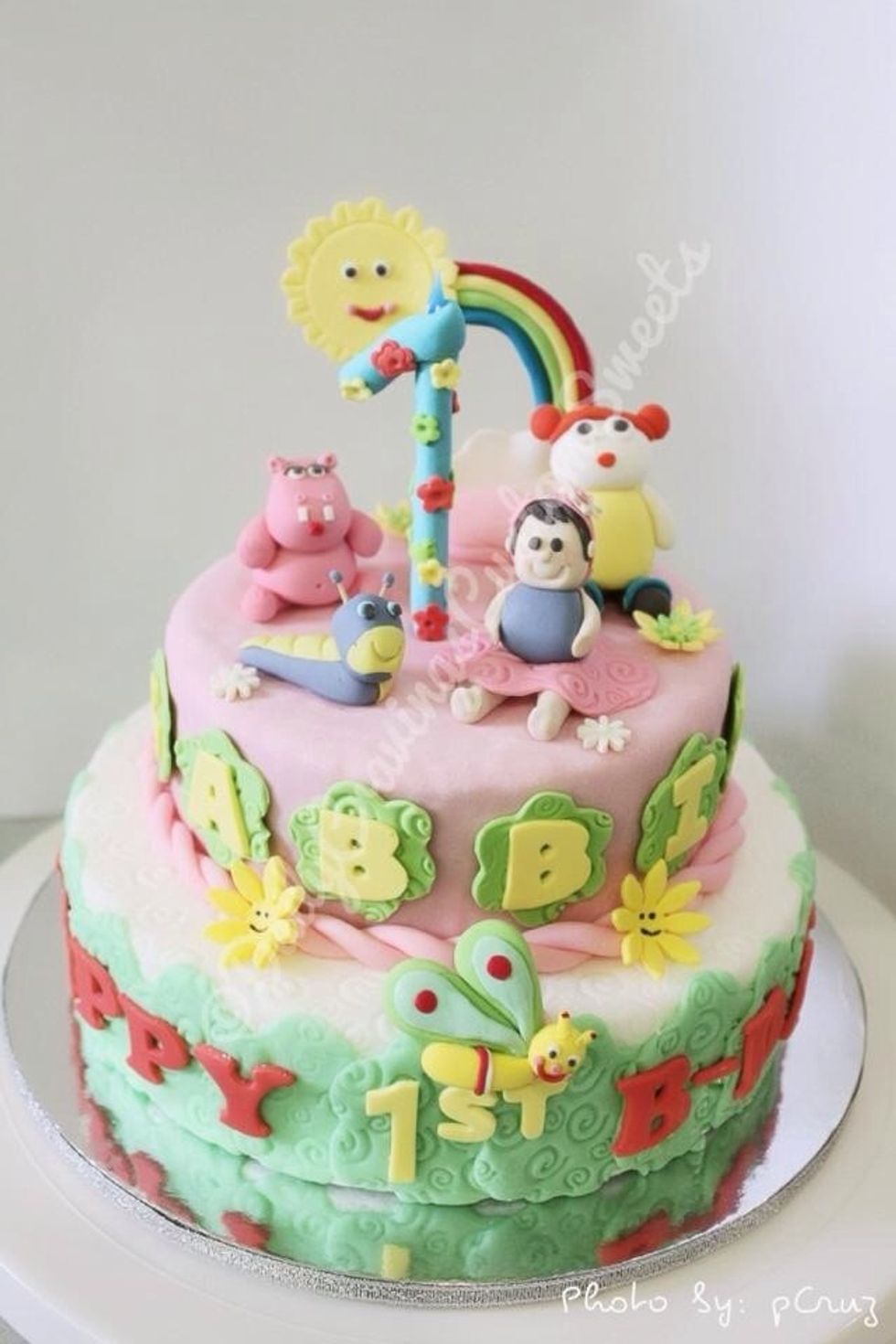 This was the cake I made for my client! :) •Baby TV Theme Cake•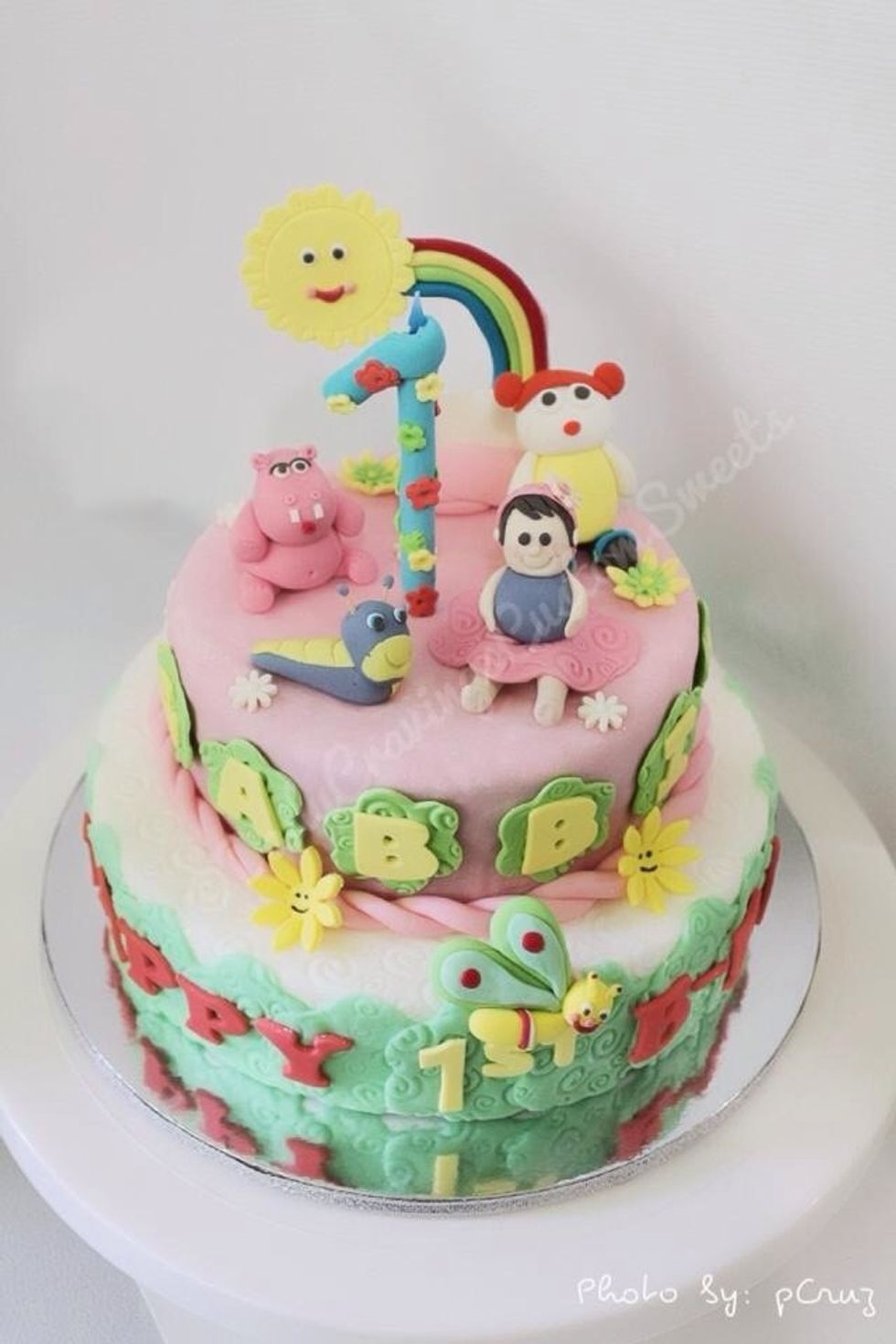 Please like and follow my IG Accounts: icantstop_baking and Pen Cruz and like my FB page: www.facebook.com/DailyCravingsCustomSweets Thank u! Hope you like my tutorial!:) Let's keep on baking!
1.0 to 2 Tbsp. unflavored gelatin
1.0c cold H2O
0.0c Glucose or Corn Syrup
2.0Tbsp Solid Vegtable Shortening
1.0Tbsp Glycerin
8.0c (about 2lbs.) confectioners' sugar, sifted/premium
Icing color as desired
Cheesecake Flavoring
About 36 ounces of fondant
Spoon Kick
Restaurant Mgr. to Full Time Mommy\nFreelance Graphic Designer\nPâtissier/Sugar Artist @Daily Cravings Custom Sweets\nLoves to Sing, Cook and DIY Things\n\n\n\n\n\n\n