How to make cheesecake recipe
Making cheesecake can be quite simple! Once your cheesecake has cooled, place plastic wrap directly on top of the cake to keep it from drying out.
5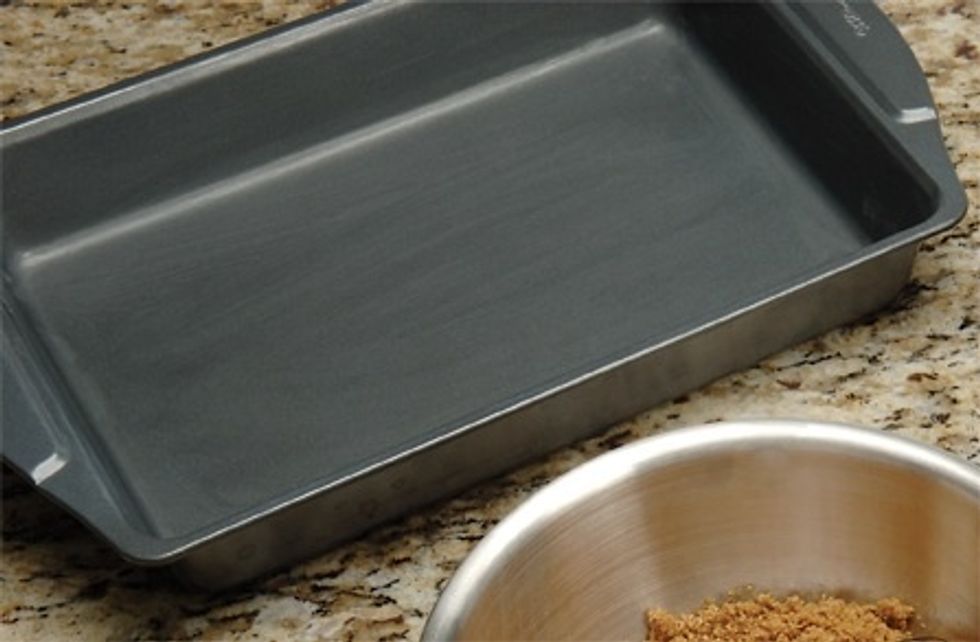 Preheat the oven to 350 F. Use a pastry brush to lightly coat the bottom and sides of a 9x13 baking pan with vegetable shortening or coat with baking spray.
Break the eggs into a small bowl. Set aside. In a medium bowl, combine the graham cracker crumbs, 2 tbsp of the sugar and the melted butter. Stir with a fork to blend well.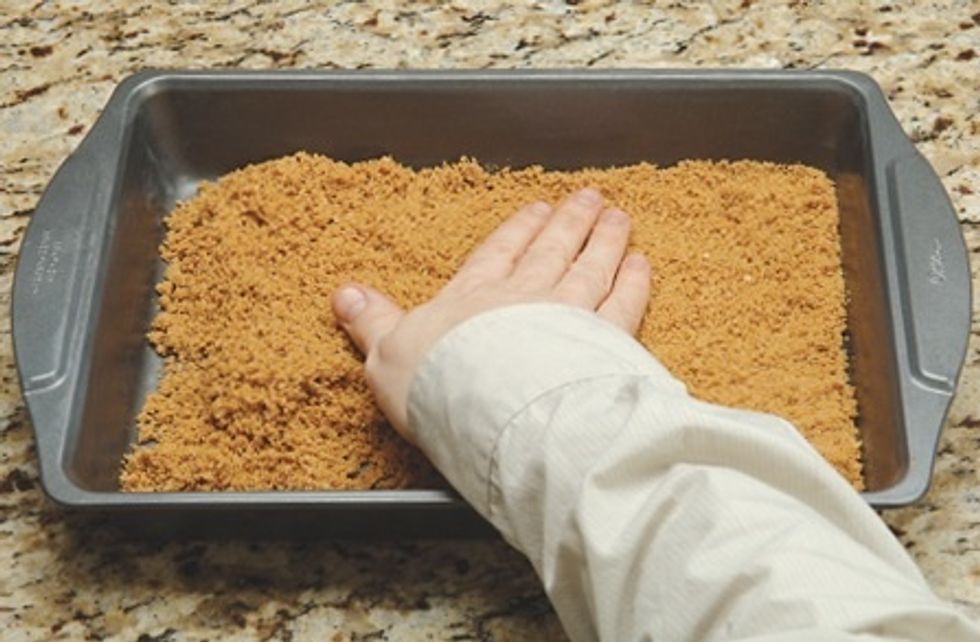 Using your fingers, spread the graham cracker mixture evenly over the bottom of the prepared pan. Pat the crumb mixture down firmly with the back of a spoon.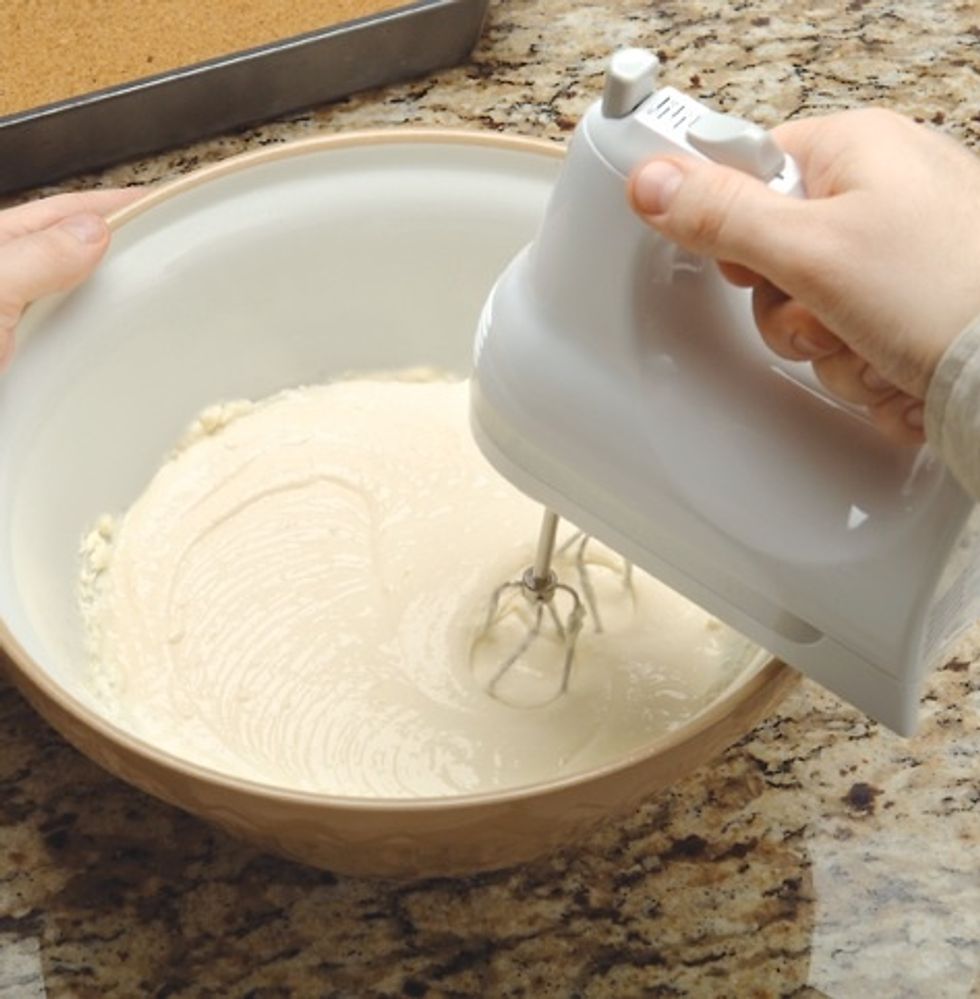 In a large bowl, add the cream cheese and remaining sugar. Using a hand mixer at low speed, beat the cheese & sugar until smooth.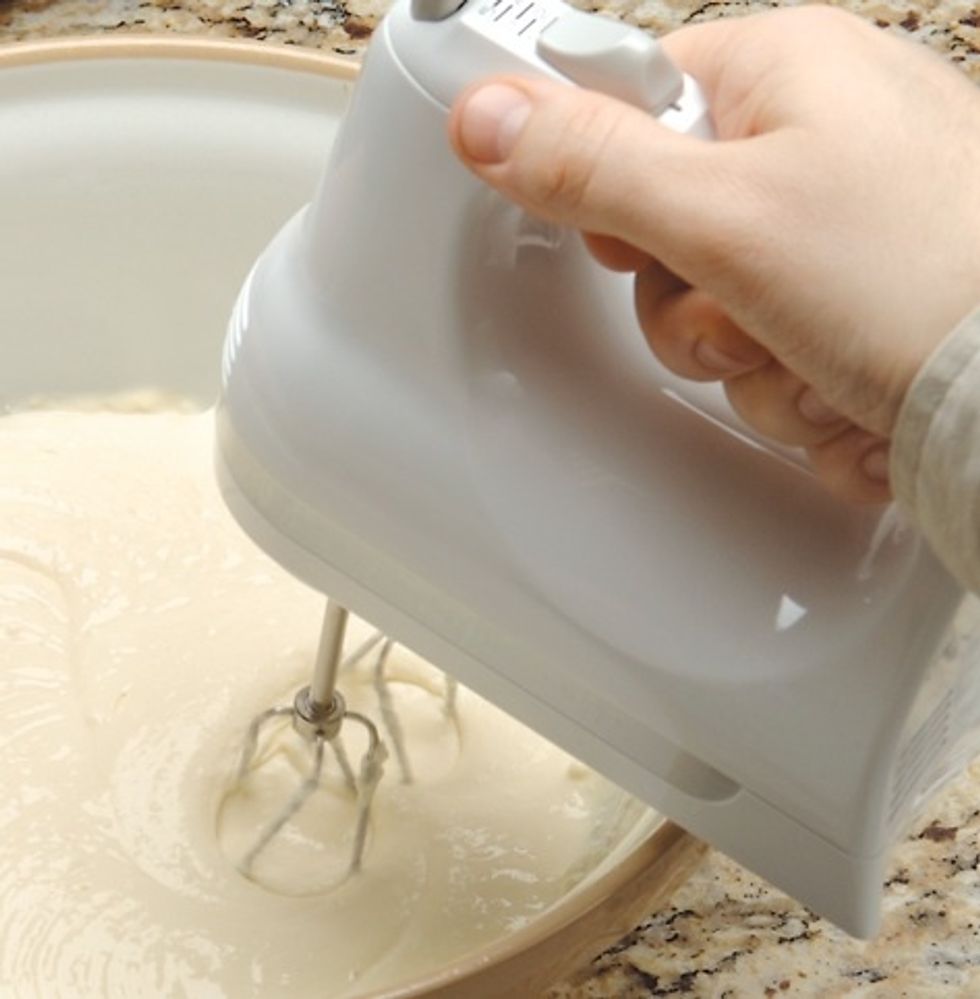 Add the eggs, ricotta cheese, sour cream, salt, lemon juice and vanilla to the bowl. Beat the ingredients at a low speed until thoroughly combined.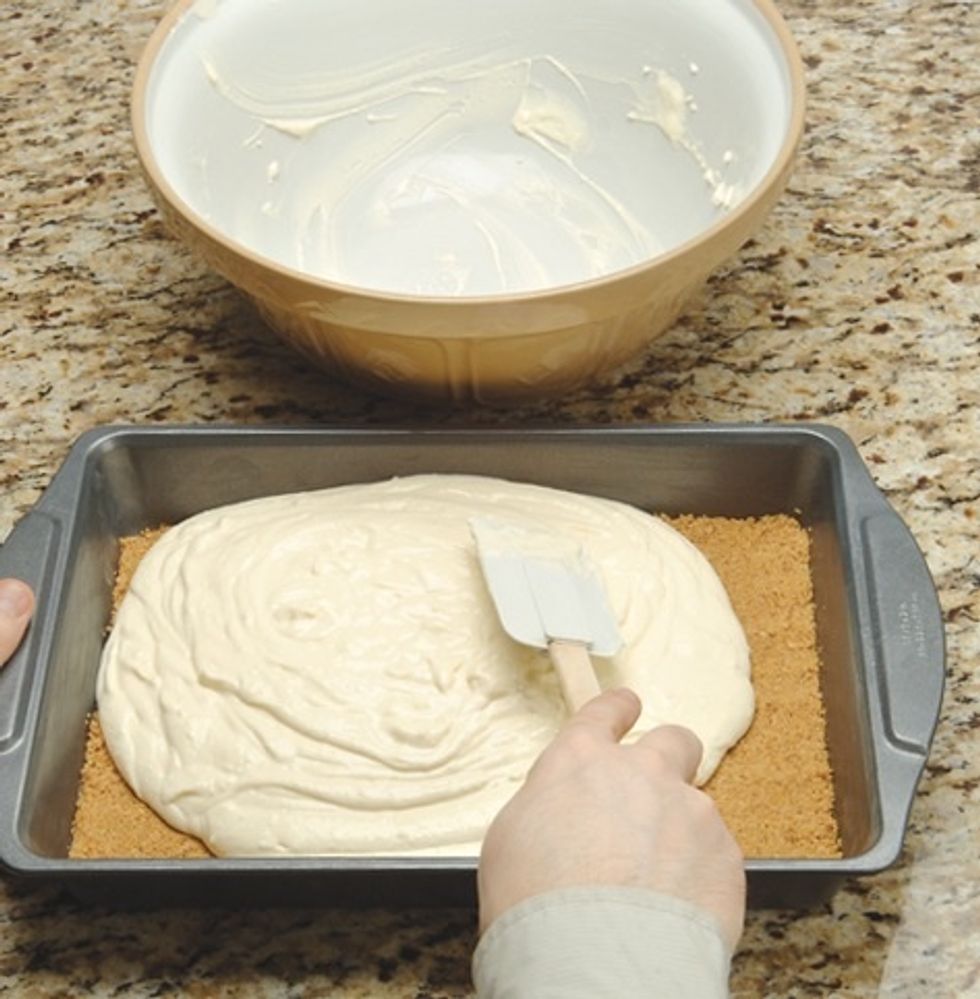 Pour the cream cheese mix evenly over the graham crust in the pan, using a rubber spatula to remove all of the cheesecake batter from the bowl. Spread the batter evenly in the pan using the spatula.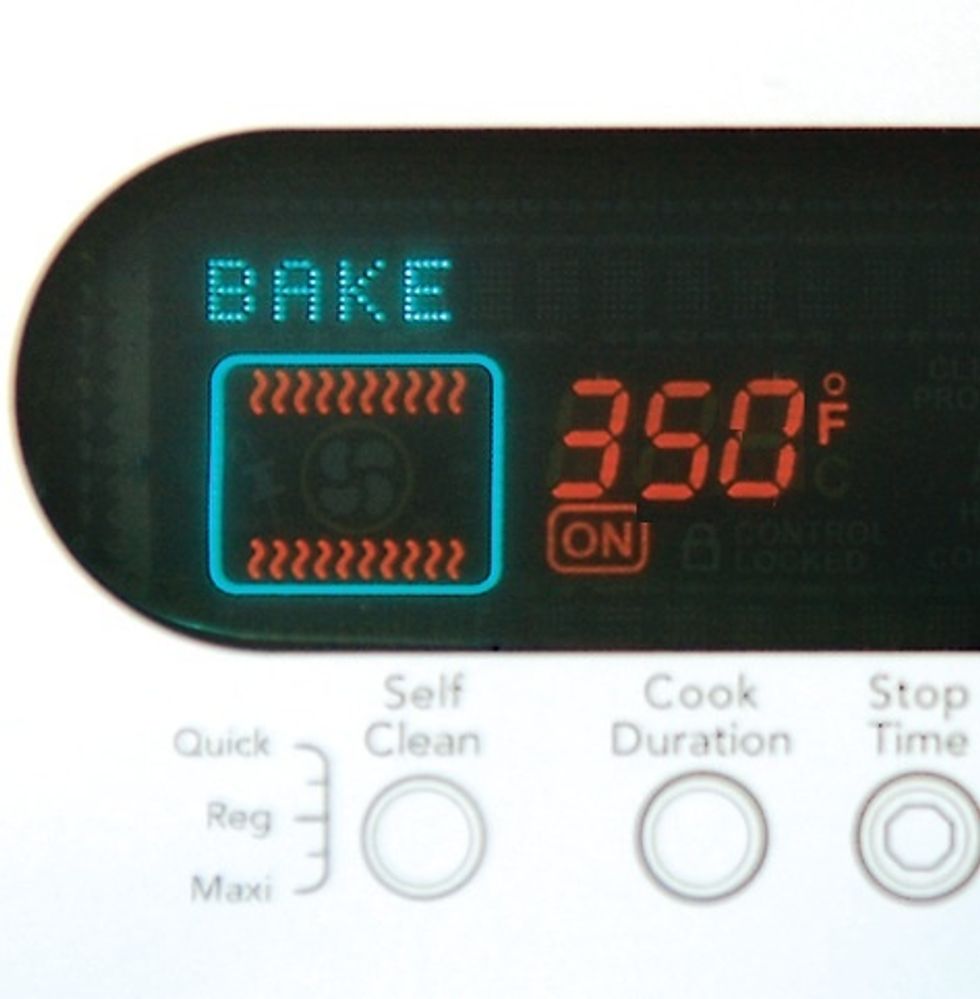 Bake until a 3-inch section in the center of the cheesecake still looks slightly liquidy when the pan is jiggled, but the area outside of the center is firm, about 22 to 27 minutes.
Place on a cooling rack for 15 minutes. Then place in the refrigerator, uncovered, to chill for 2 hours before serving. Top with a berry or chocolate sauce. Cut into squares and serve.
3.0 eggs
1/2c graham cracker crumbs
3/4c granulated sugar
1/2c melted unsalted butter
1.0lb reduced-fat cream cheese, softened
1.0c part-skim ricotta cheese
1.0c low-fat sour cream
1/4tsp salt
1.0Tbsp fresh lemon juice
2.0tsp pure vanilla extract