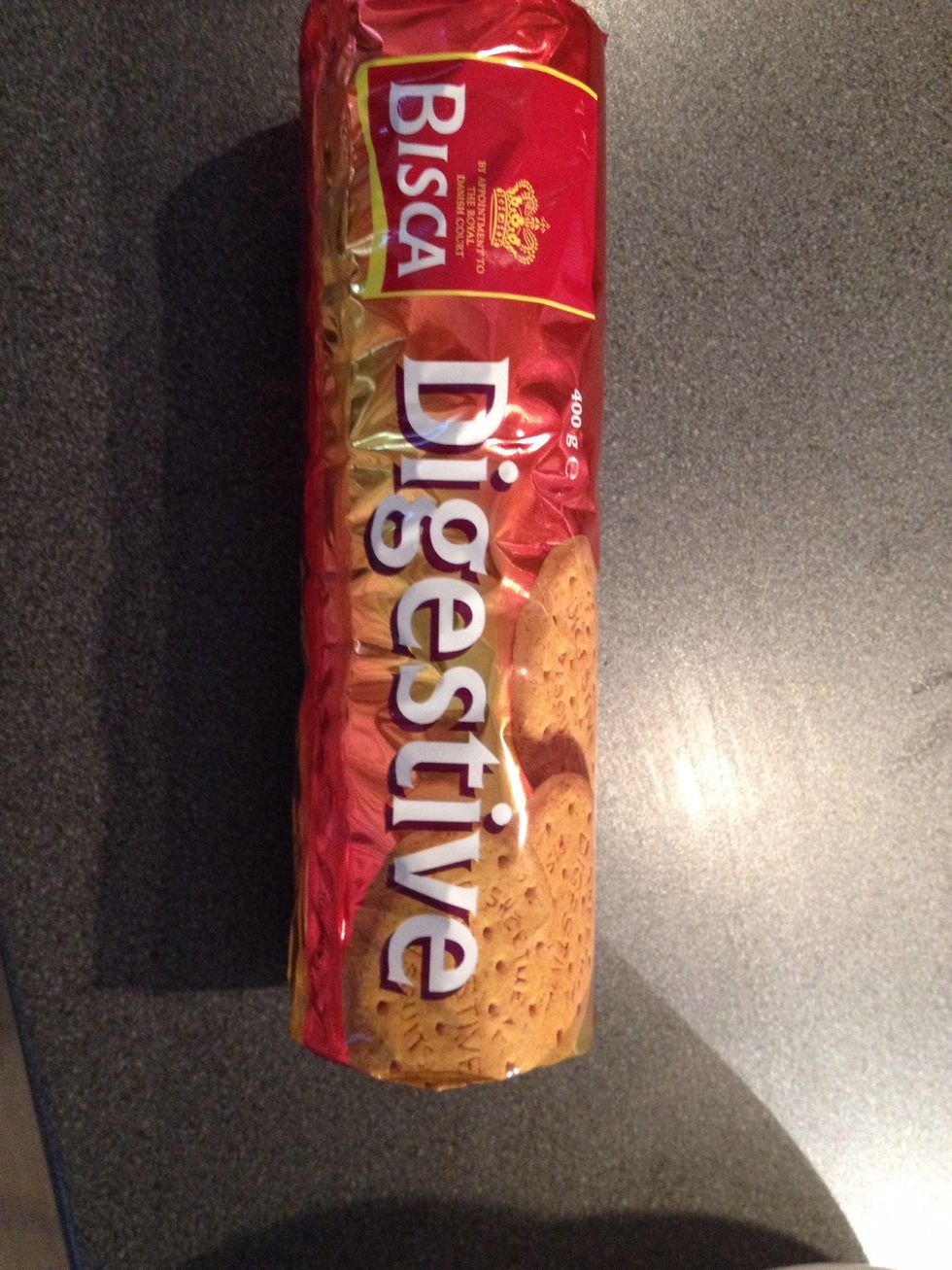 First. Take 12 biscuits and put Them in a sealed bag.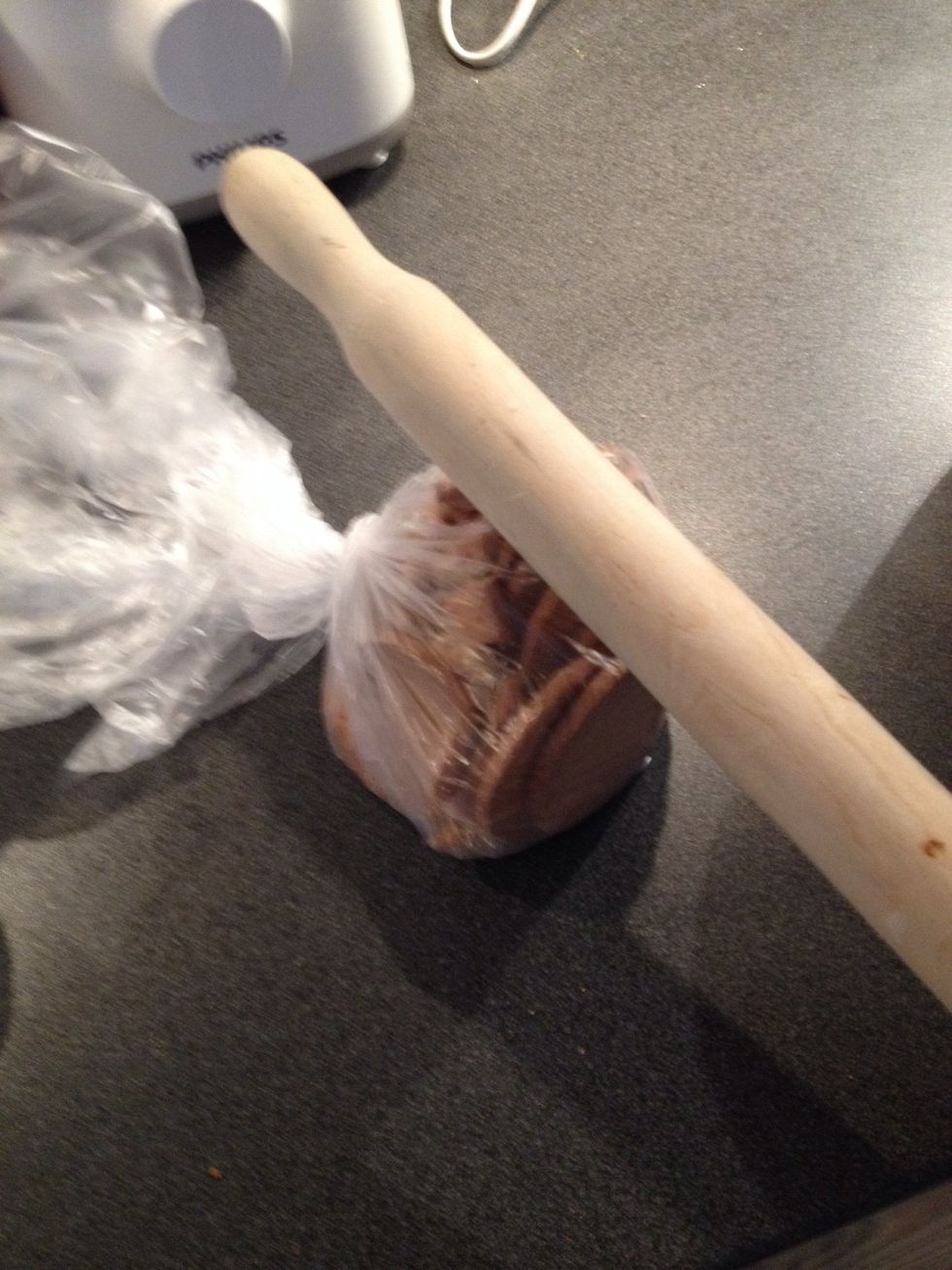 Then you're gonna smash the biscuits to crumbs with something hard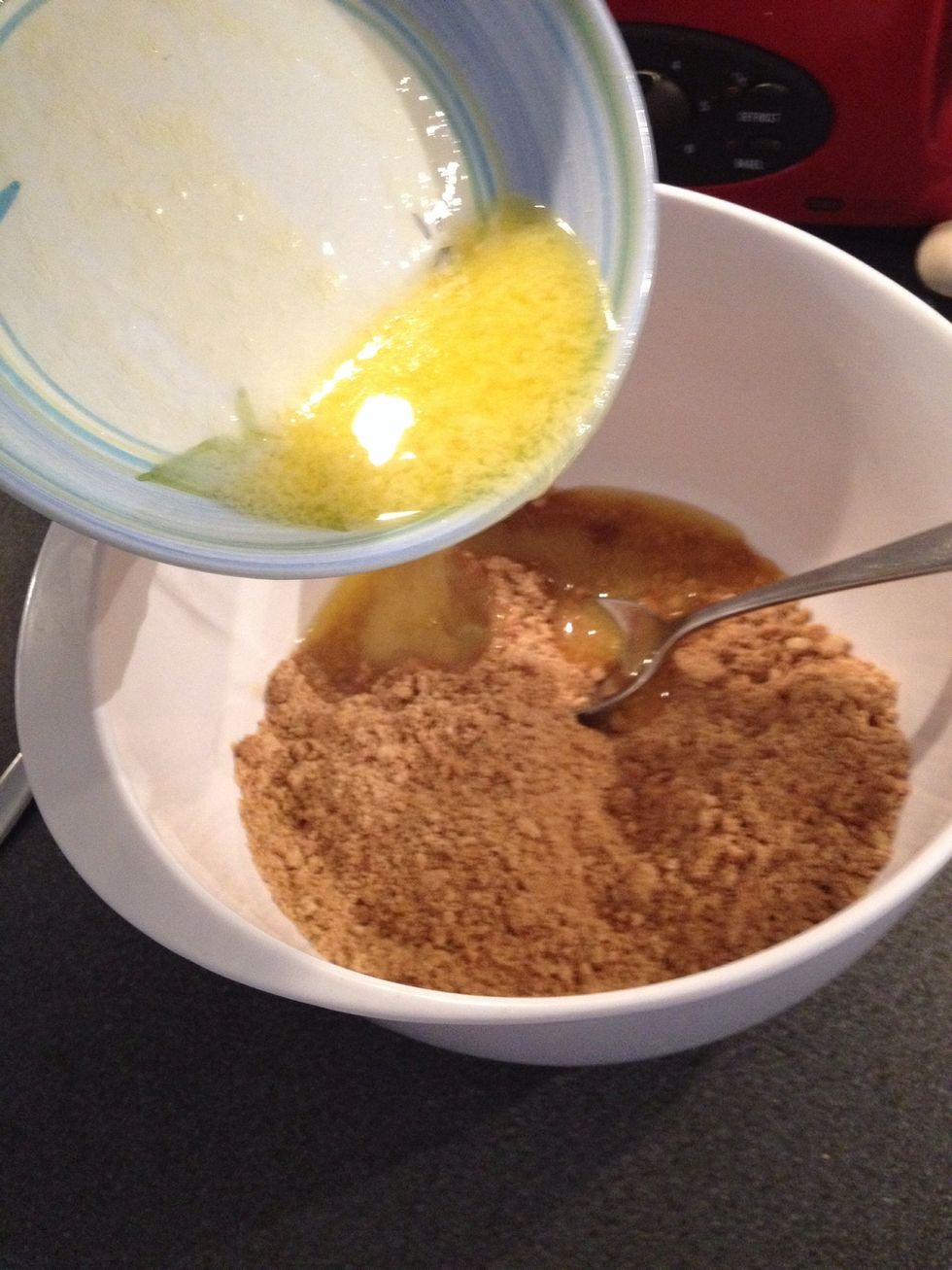 Now take the 50 g meltet butter, and Pour it into the Bowl with crumbs, and stir
Now take your crumbs and Pour Them in your spring form. Make sure to Press your fingers Down on the crumbs to make it ferm. Put it in the fridge While making the filling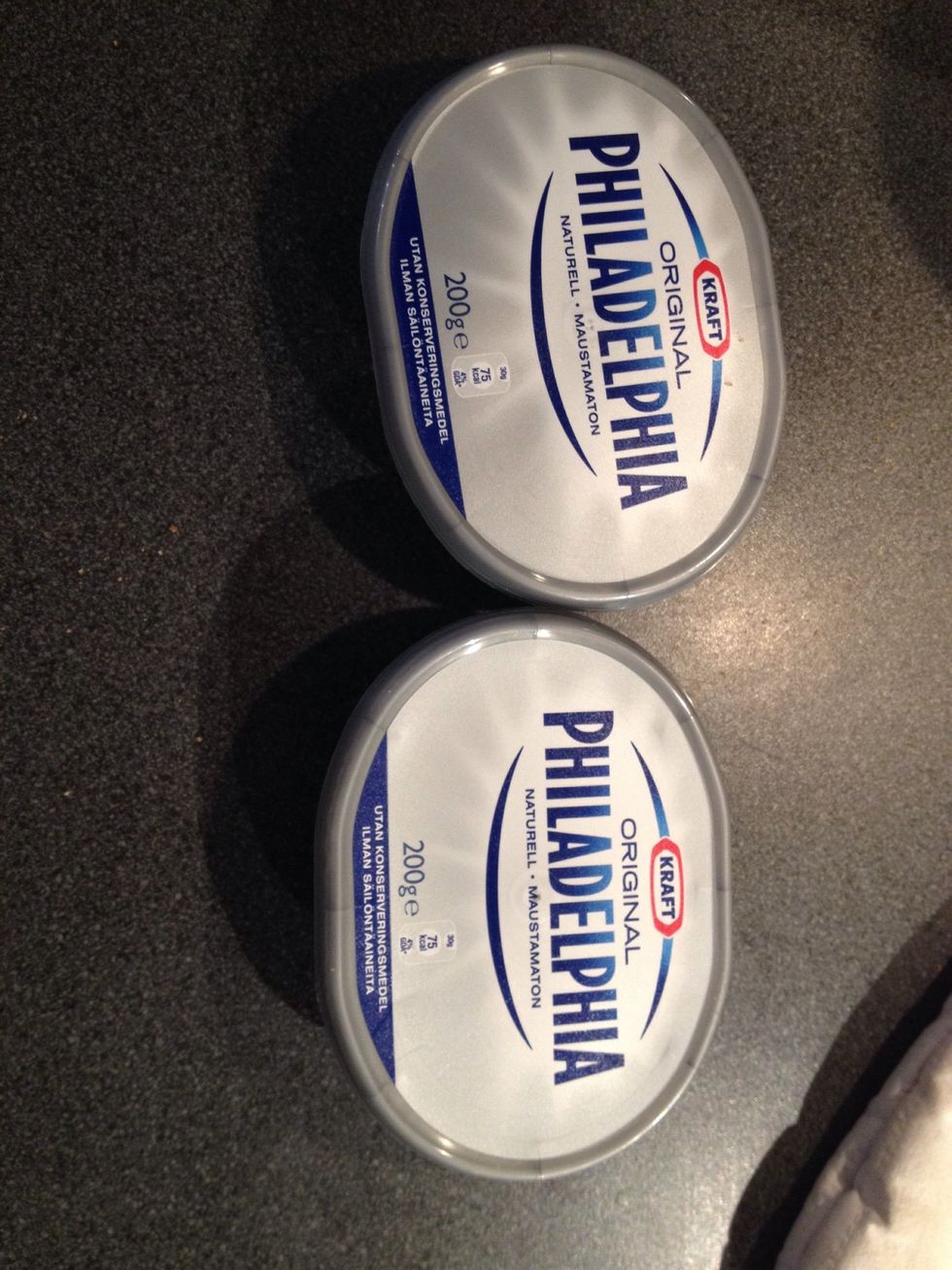 Take 400 g of creme cheese. I use philadelphia original. DONT USE LIGHT.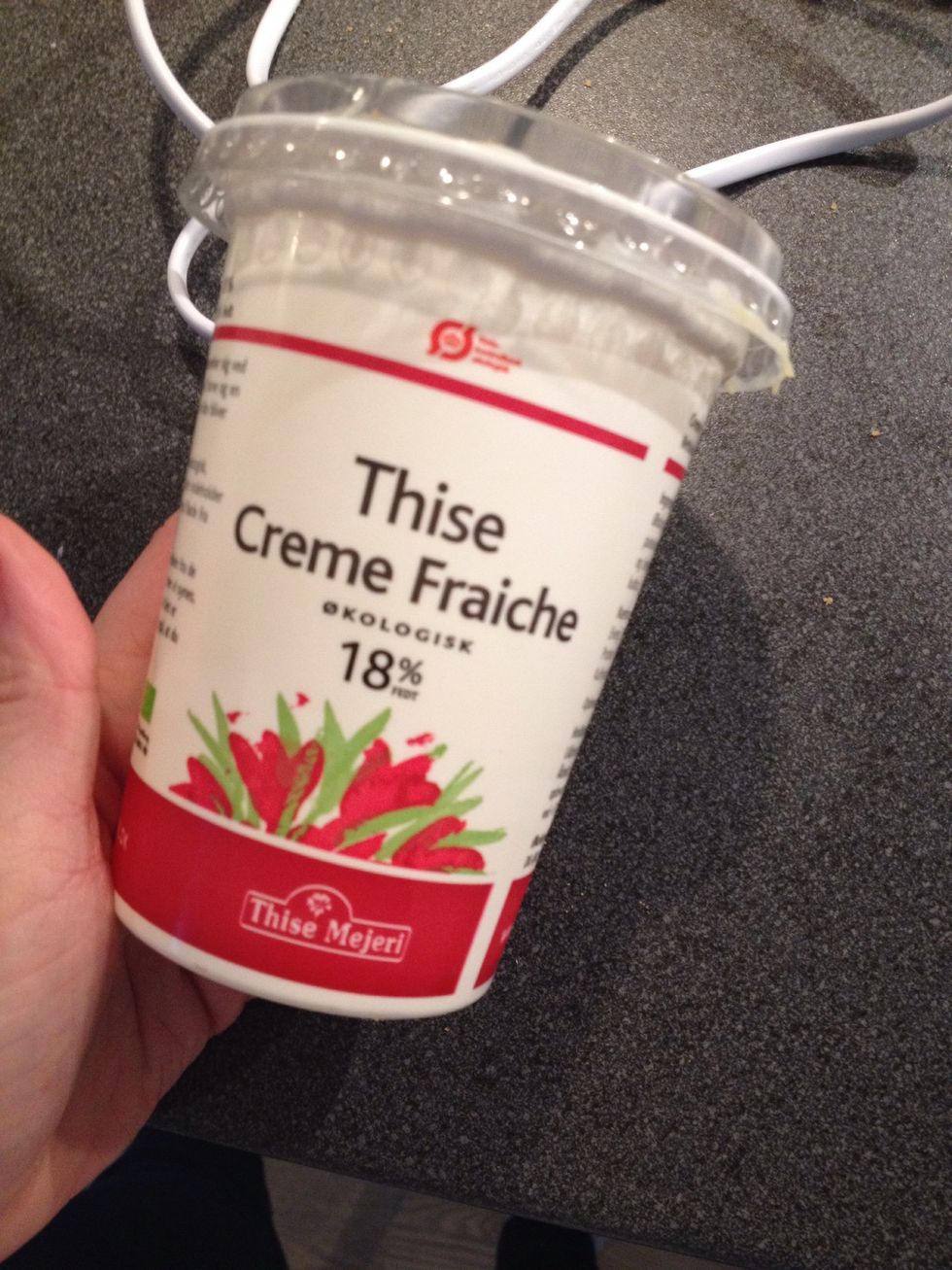 Then take 200 g creme fraiche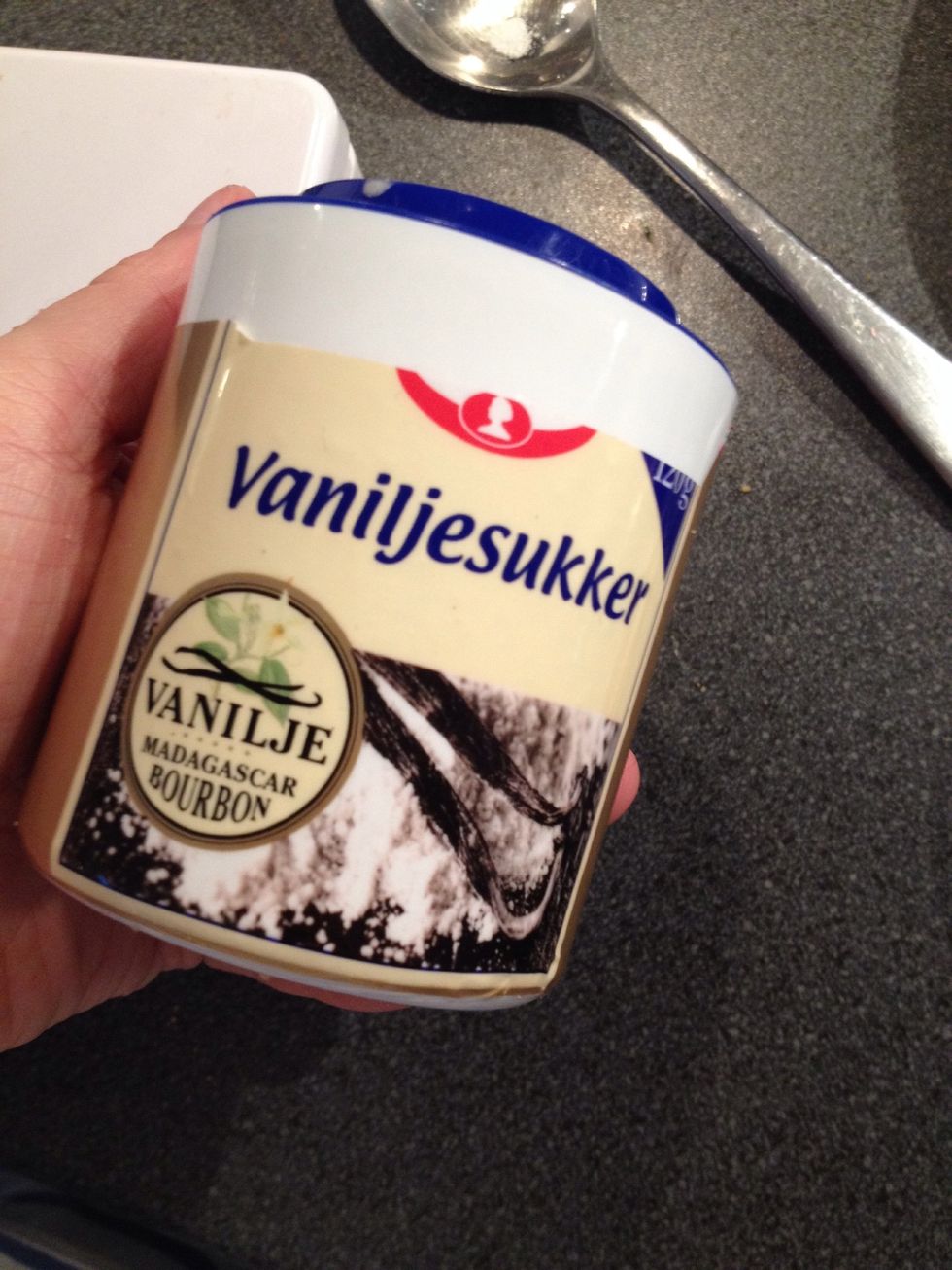 2 tea spoons of Vanilia powder or extract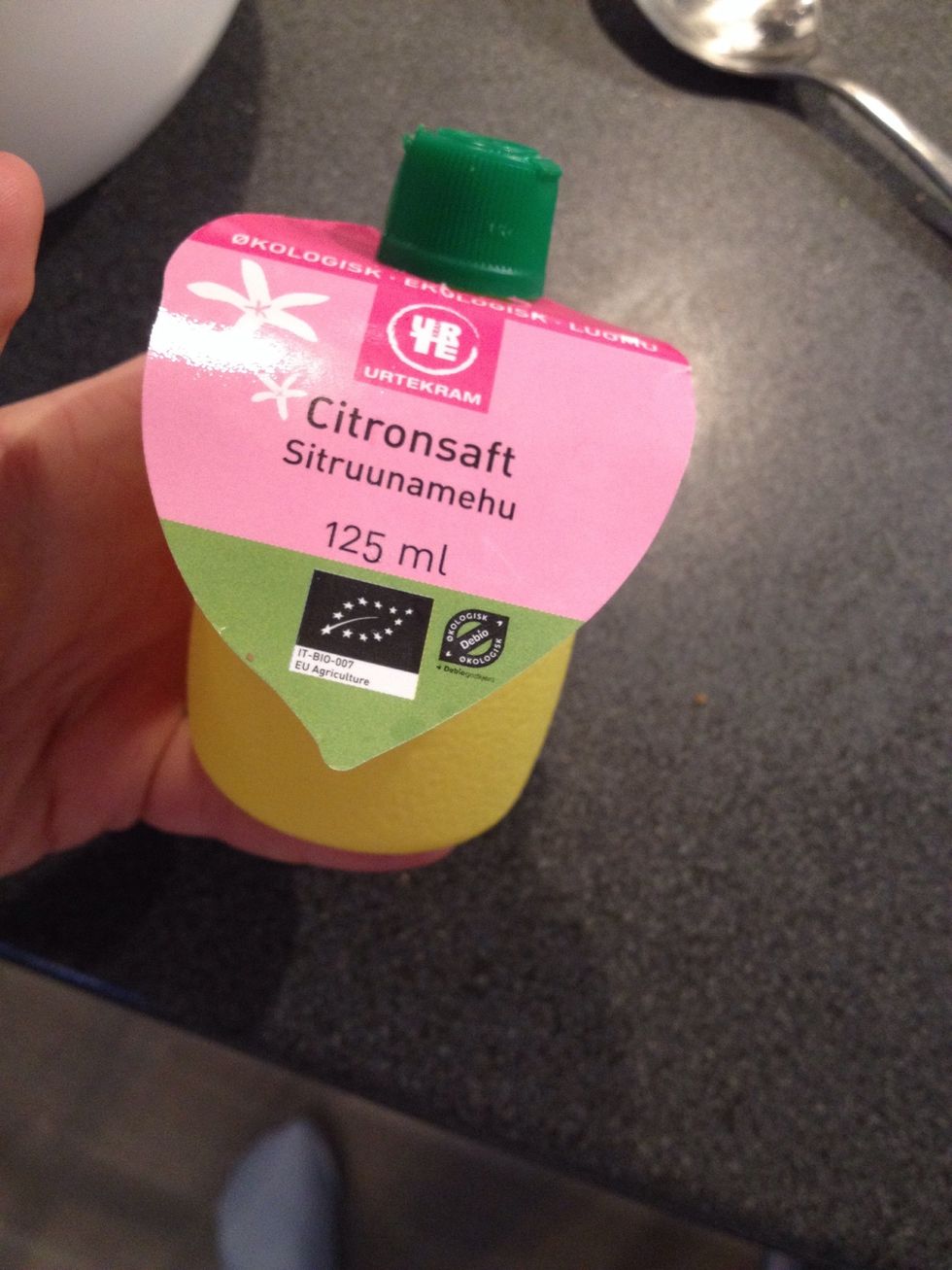 And 2 tea spoons of lemon juice.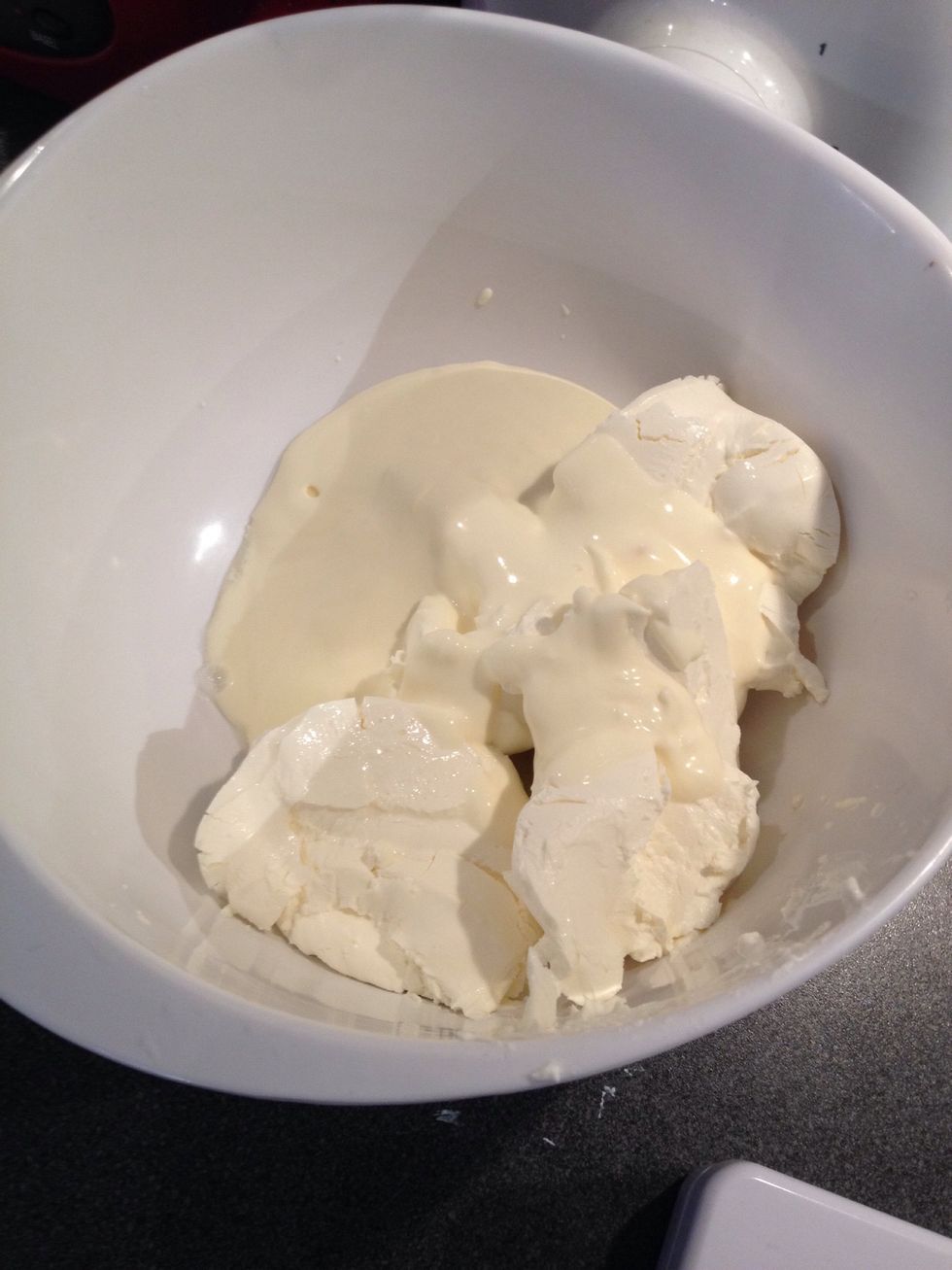 Pour it all into a Bowl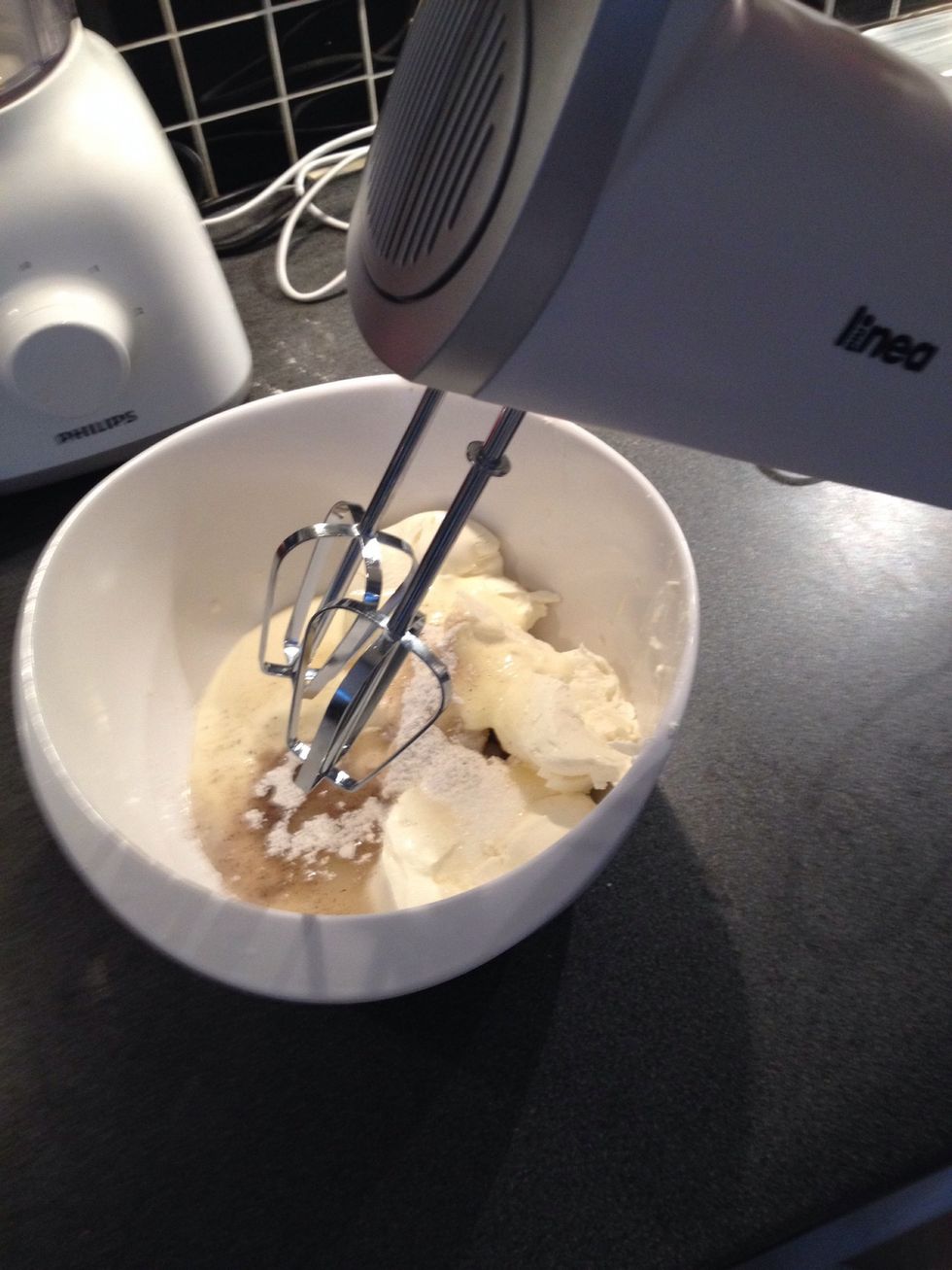 Begin to stir. You have to stir until the creme cheese has become creamy and fluffy.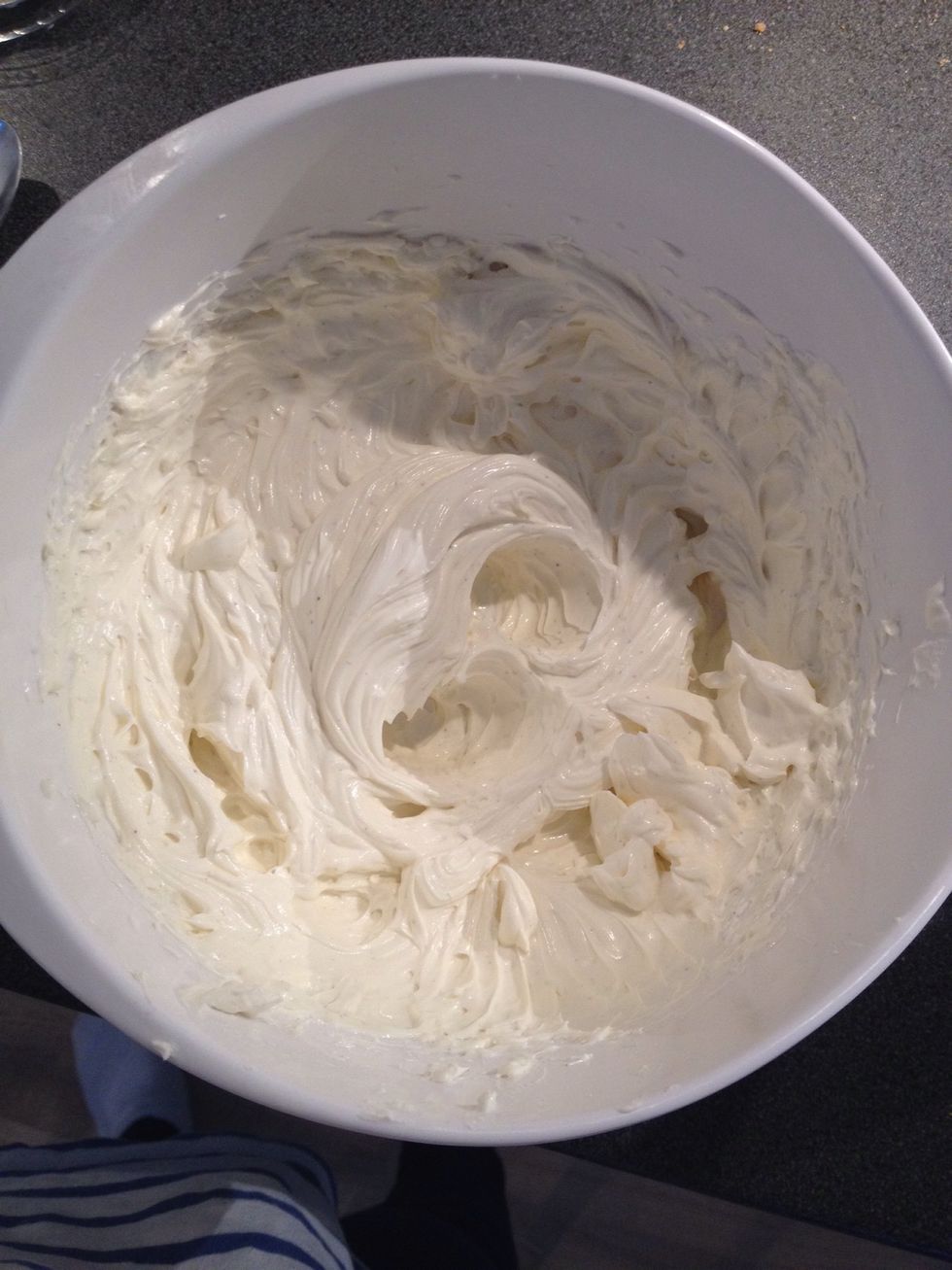 The result should look like this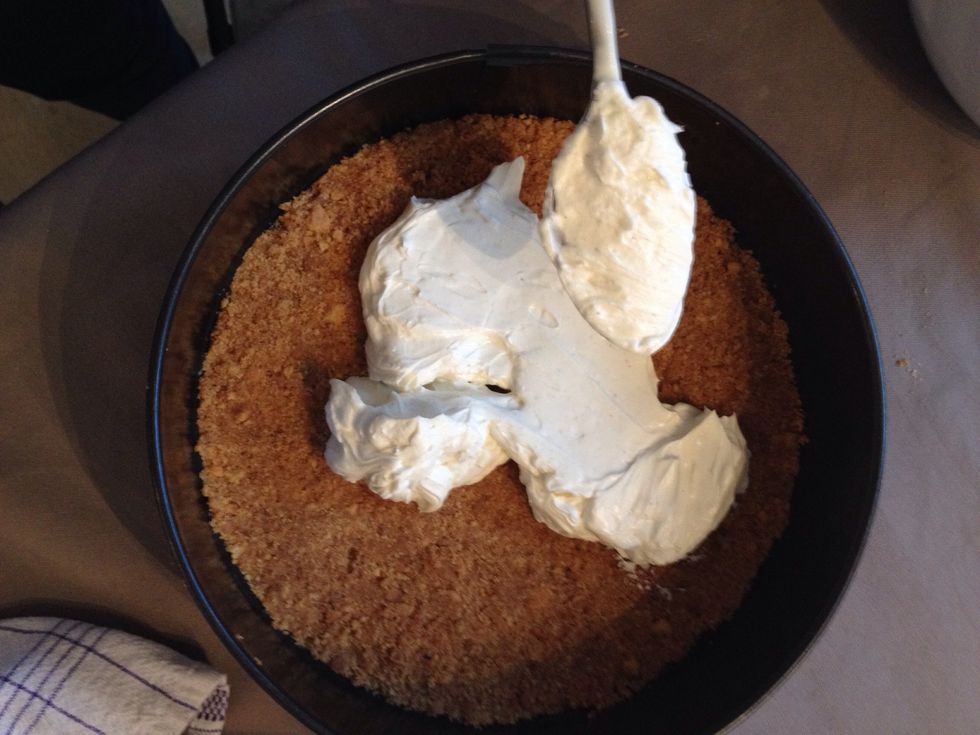 Spread the cremecheese on top on the biscuit layer. Be careful not to break it :-)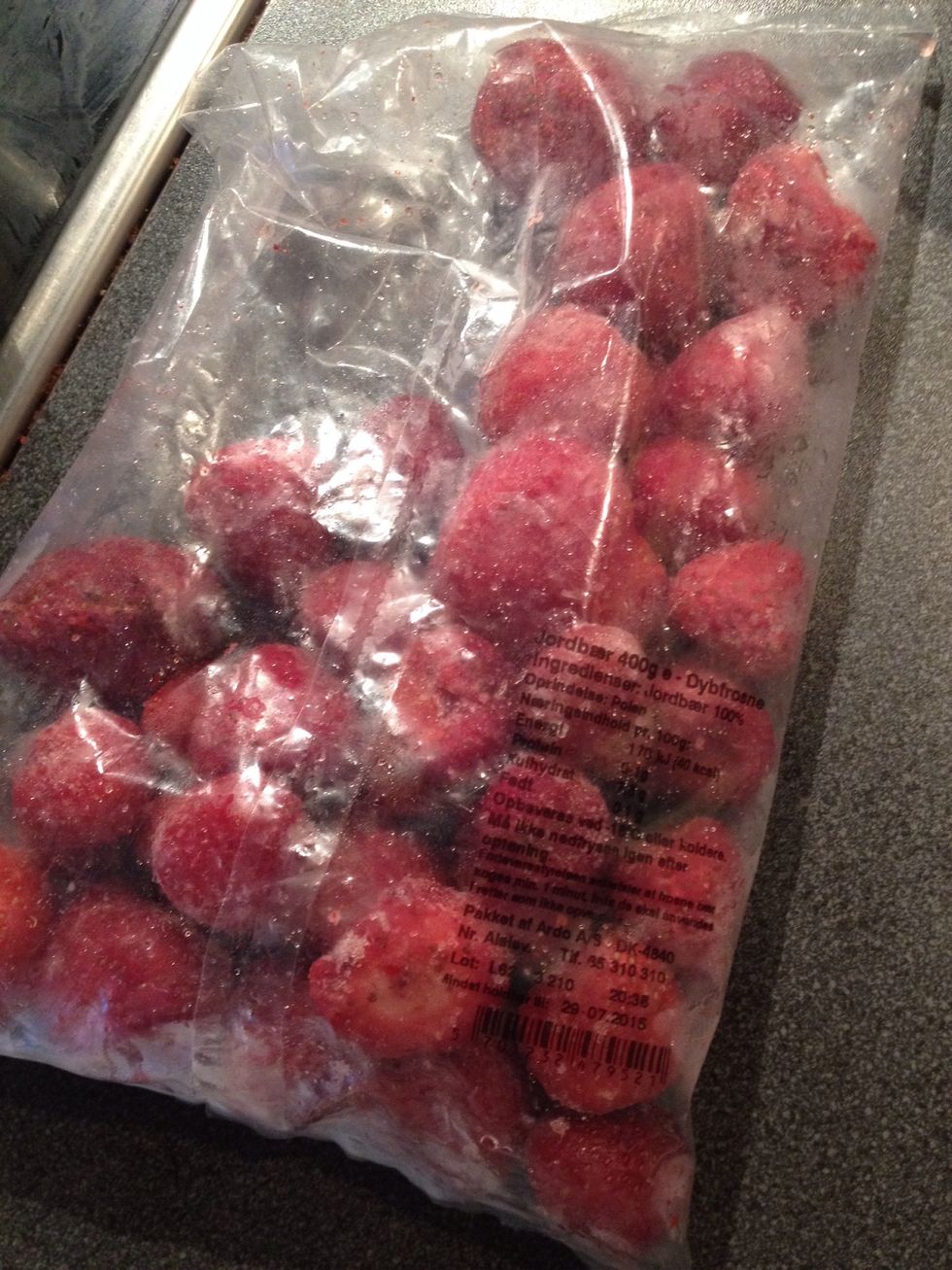 For the strawberry topping/syrup you Will need 100 g of strawberries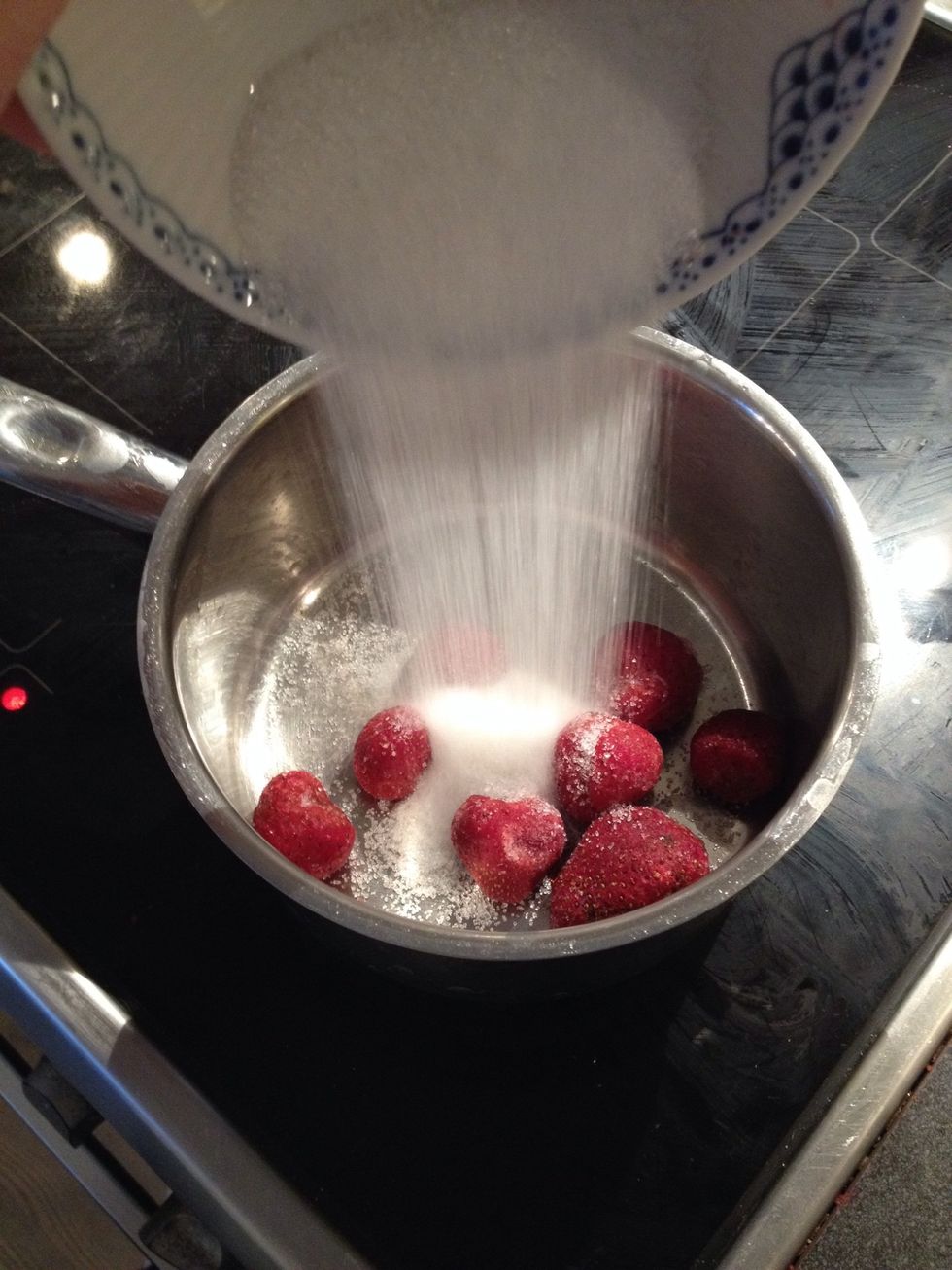 Add 60 g sugar to the strawberries and warm it up.
Spread it all over your cheese cake and Add some fresh strawberries. Let it stay in the fridge for at least 5 hours or over Night.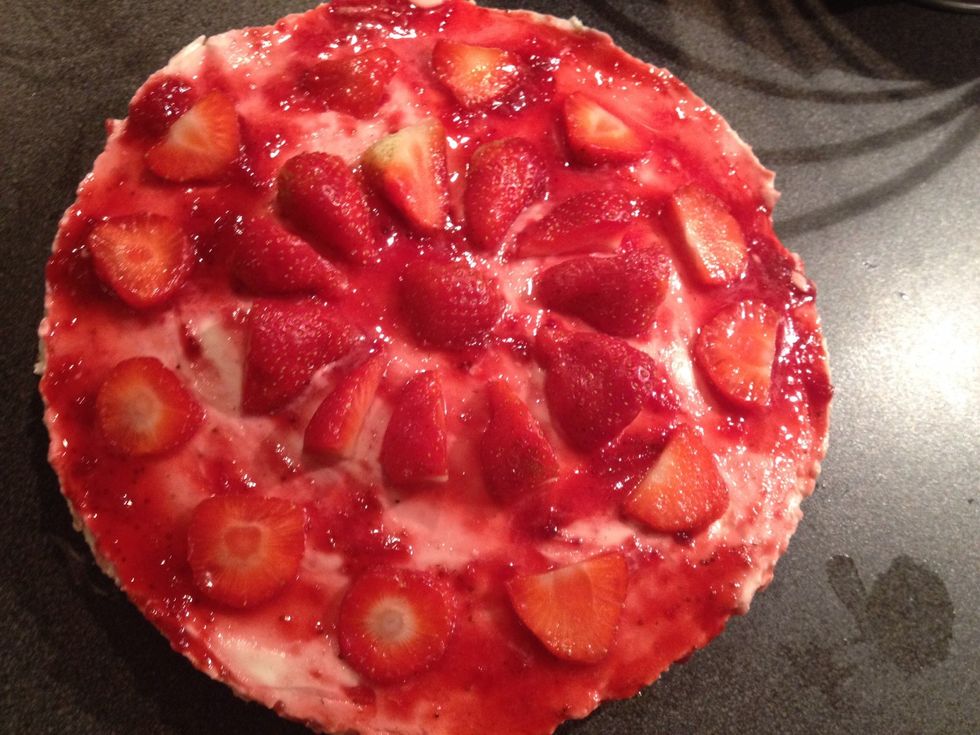 And VOILA! A delicious and easy cheese cake. Bon appetit :-)
12 biscuits/crackers
50 g meltet butter
400 g creme cheese ( philadelphia) NOT LIGHT
200 g creme fraiche
40 sugar
2 tea spoons of vanilla extract
2 tea spoons of lemon juice
100 g strawberries