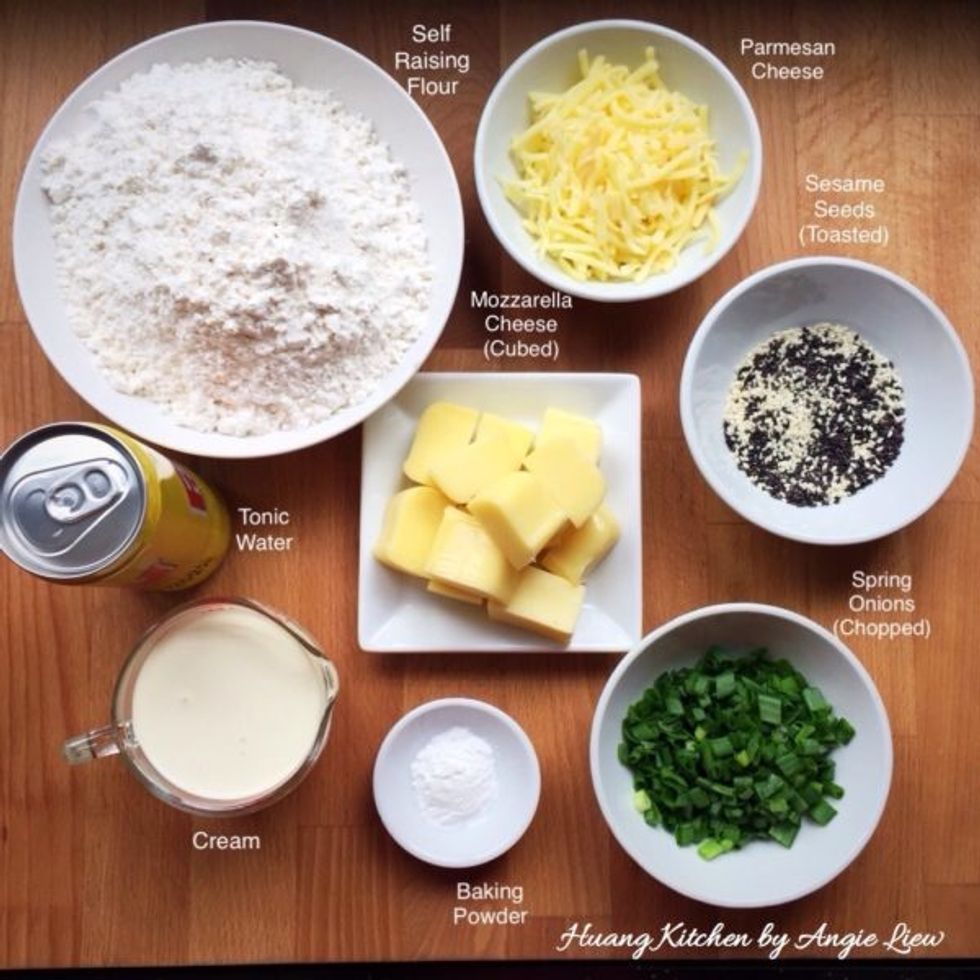 First, have ready all ingredients needed to make the scones.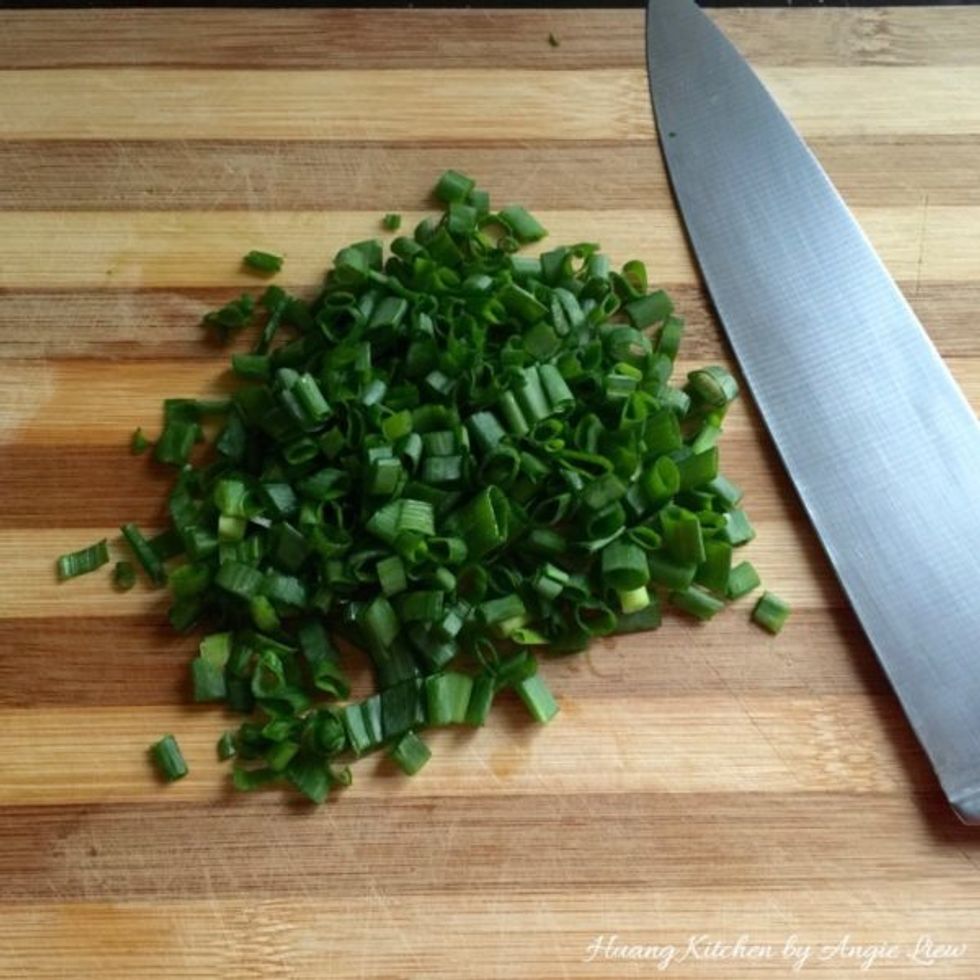 Next, chop fresh spring onions.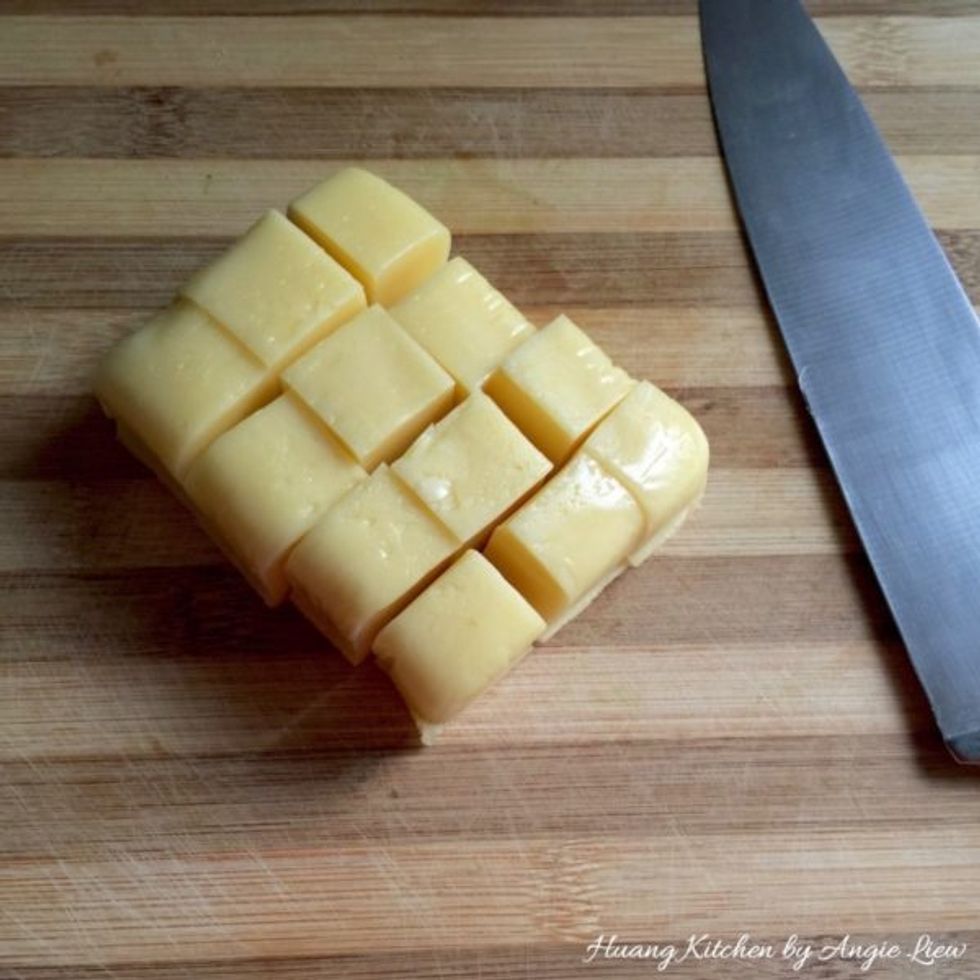 Using a sharp knife, cut a block of mozzarella cheese into 1 inch cubes.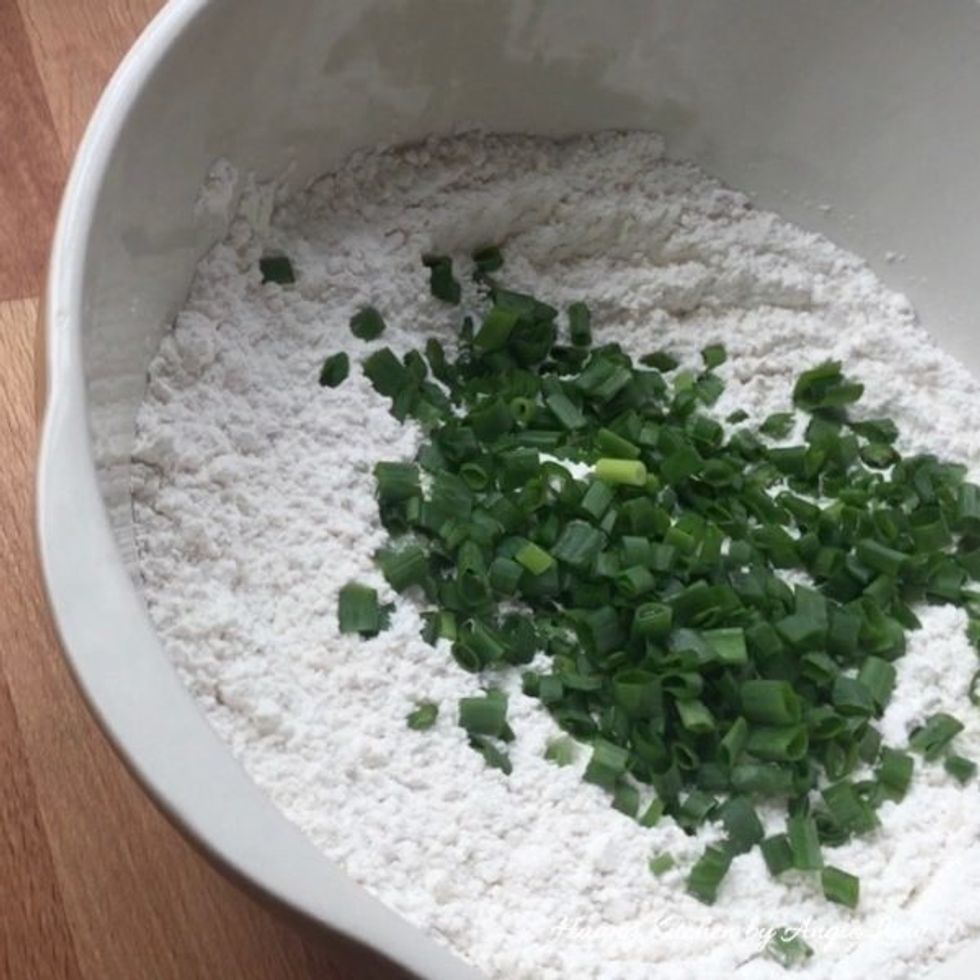 In a large mixing bowl, combine all-purpose flour, baking powder and chopped spring onions.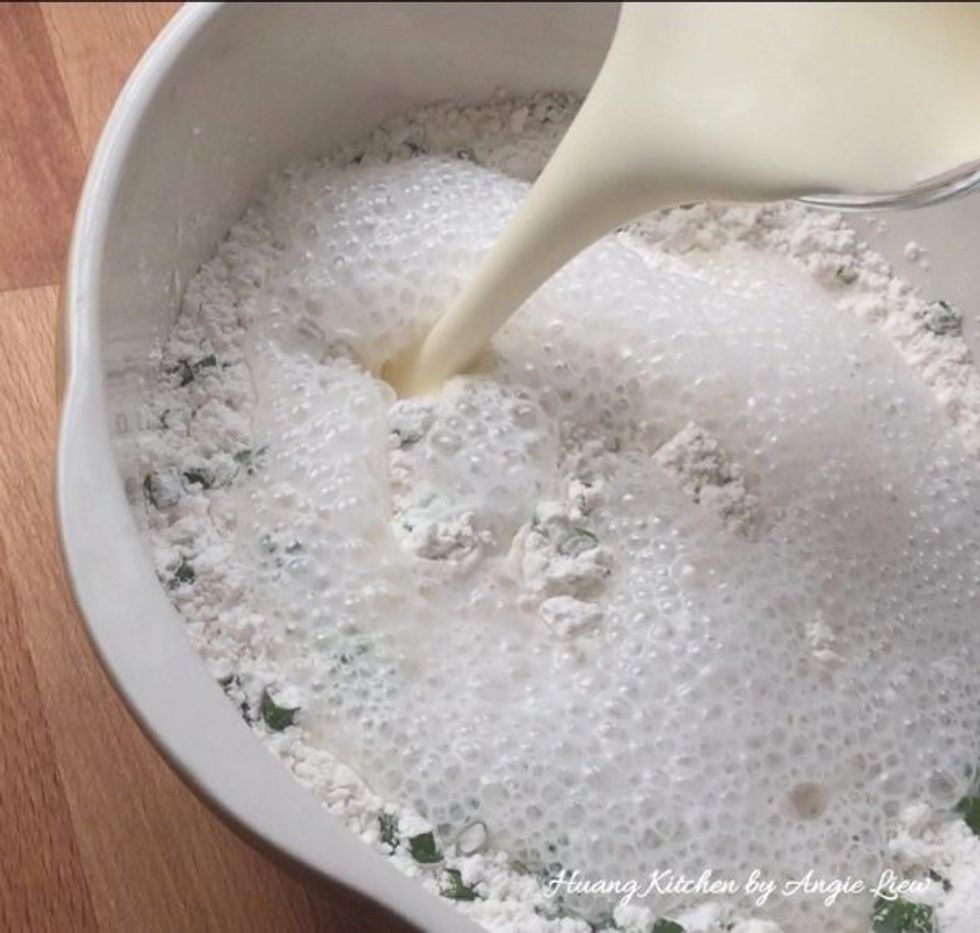 Add in tonic water. Then, add in cream which makes the scones very rich and delicate.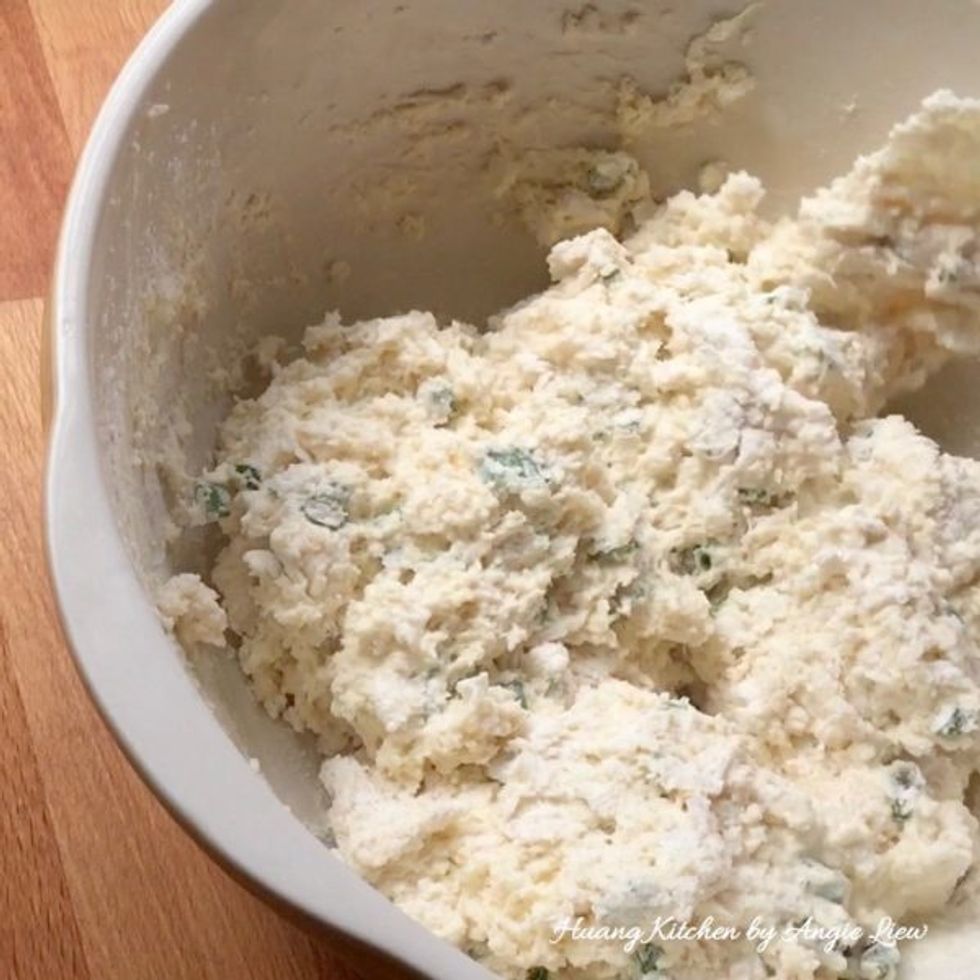 Mix gently the flour mixture until just combined and a soft dough is formed. Do not over mix.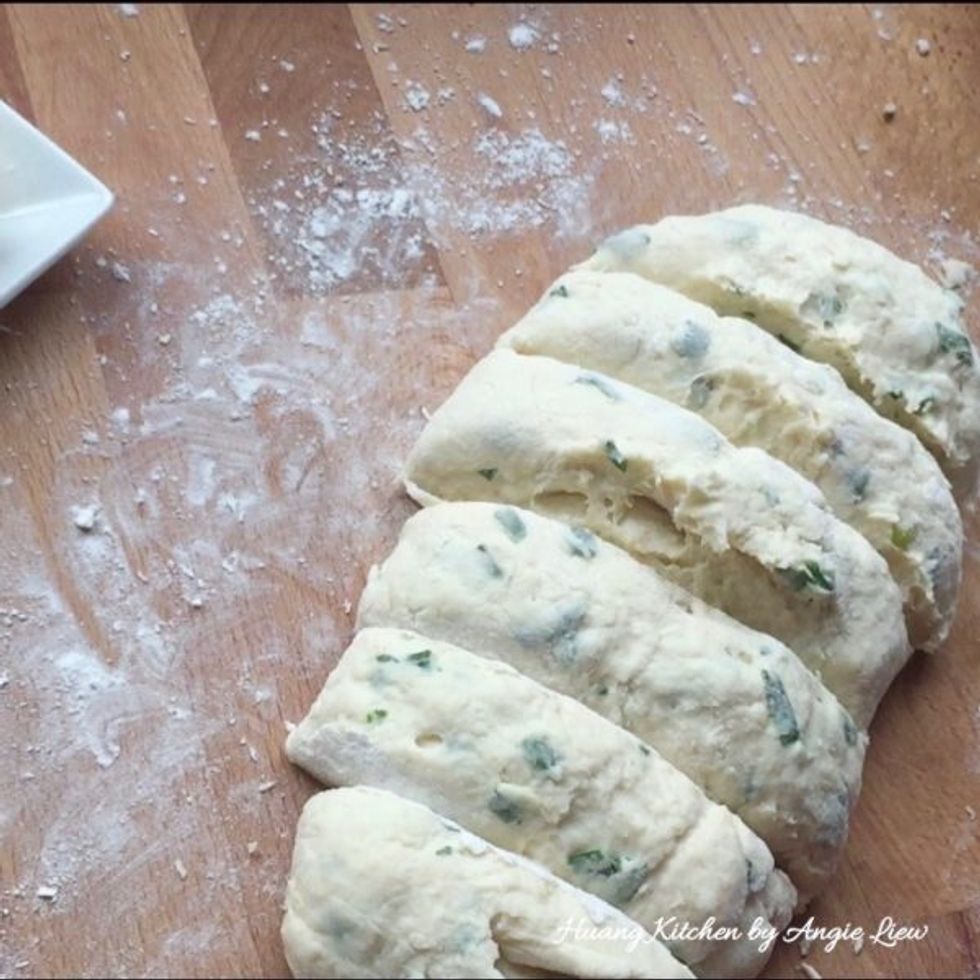 Then turn the soft dough onto a well-floured surface and pat it into a log. Using a pastry cutter or butter knife, cut the dough into six pieces.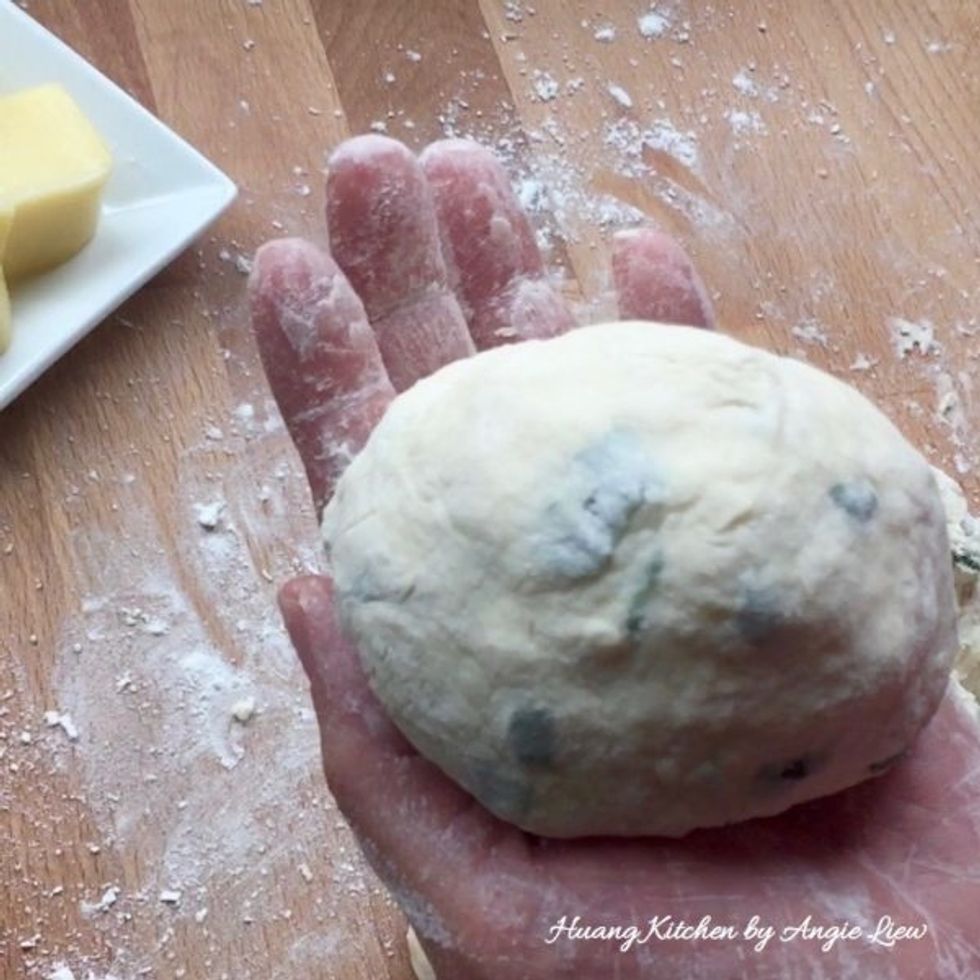 Wrap each of the soft dough with at least 2 pieces of the cheese. Seal the ends and form into round balls.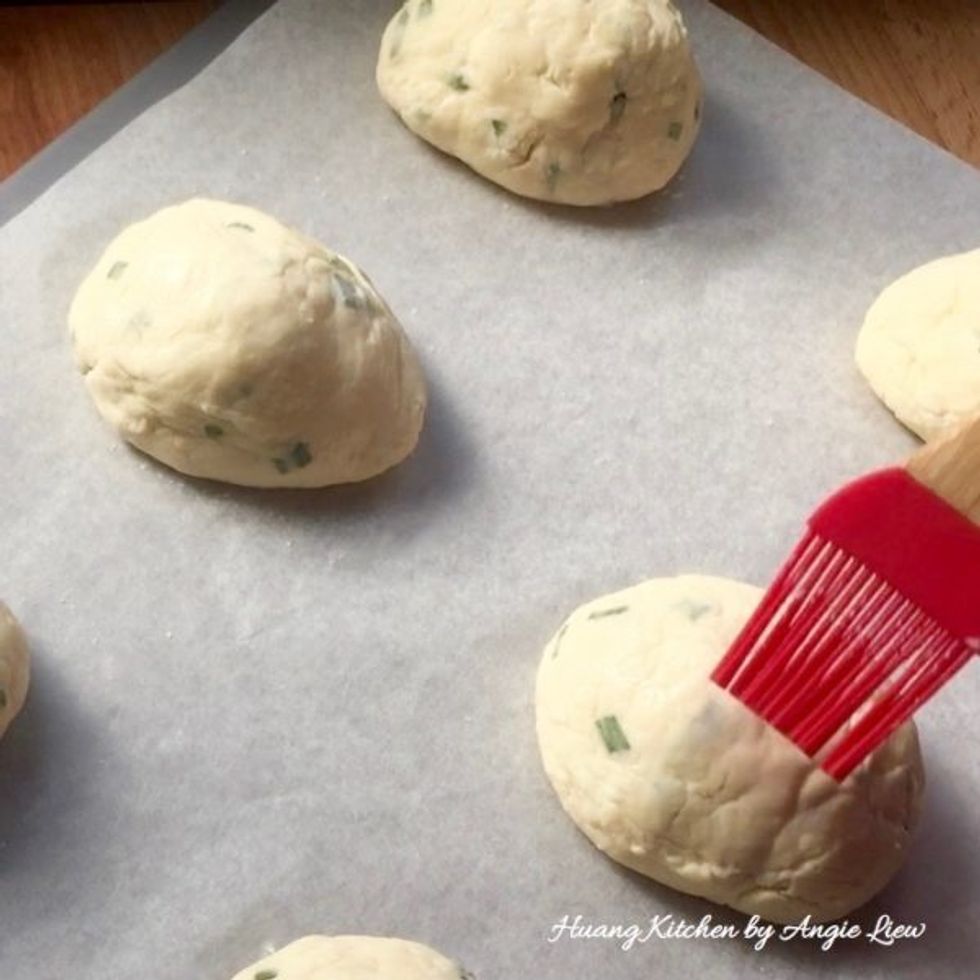 Place wrapped scones, seam side down on lined baking sheet. Brush the top with milk or water.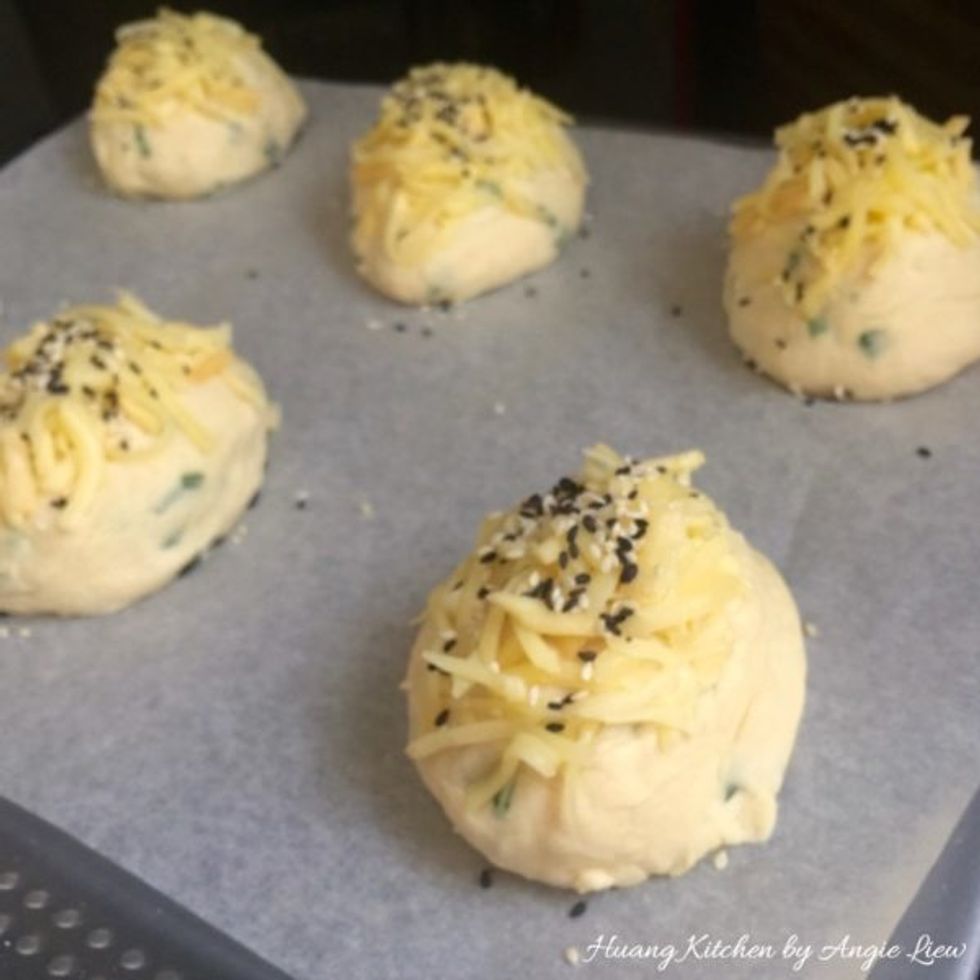 Sprinkle the top with freshly grated parmesan cheese and toasted sesame seeds. And we're ready to bake the scones!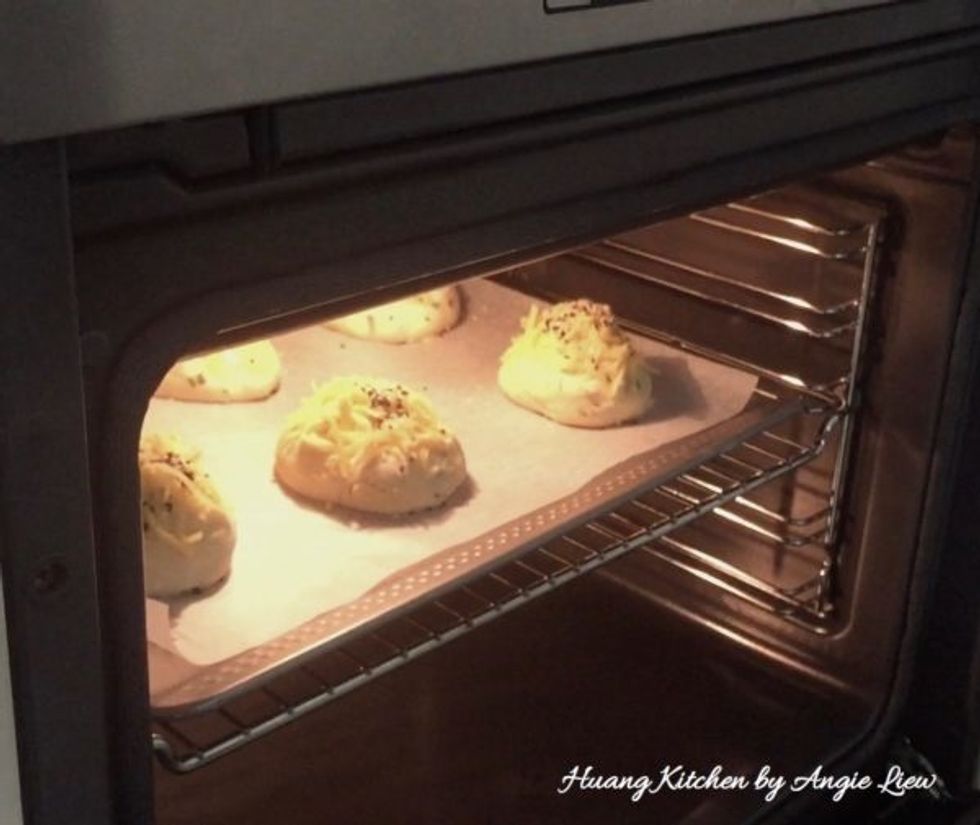 To bake, first preheat oven to 190 degree C (375 degree F). Place scones in the centre of the preheated oven.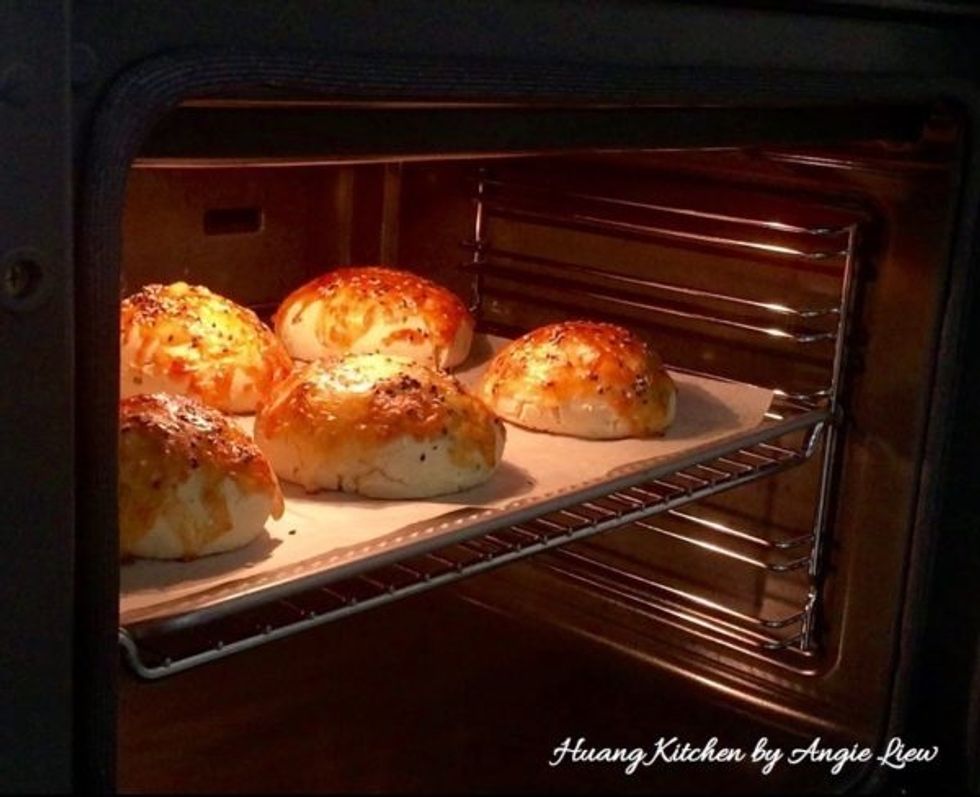 Bake till scones turn lightly golden brown and are cooked through, about 18 to 20 minutes.
Remove from oven and leave to cool on cooling rack for 5 minutes.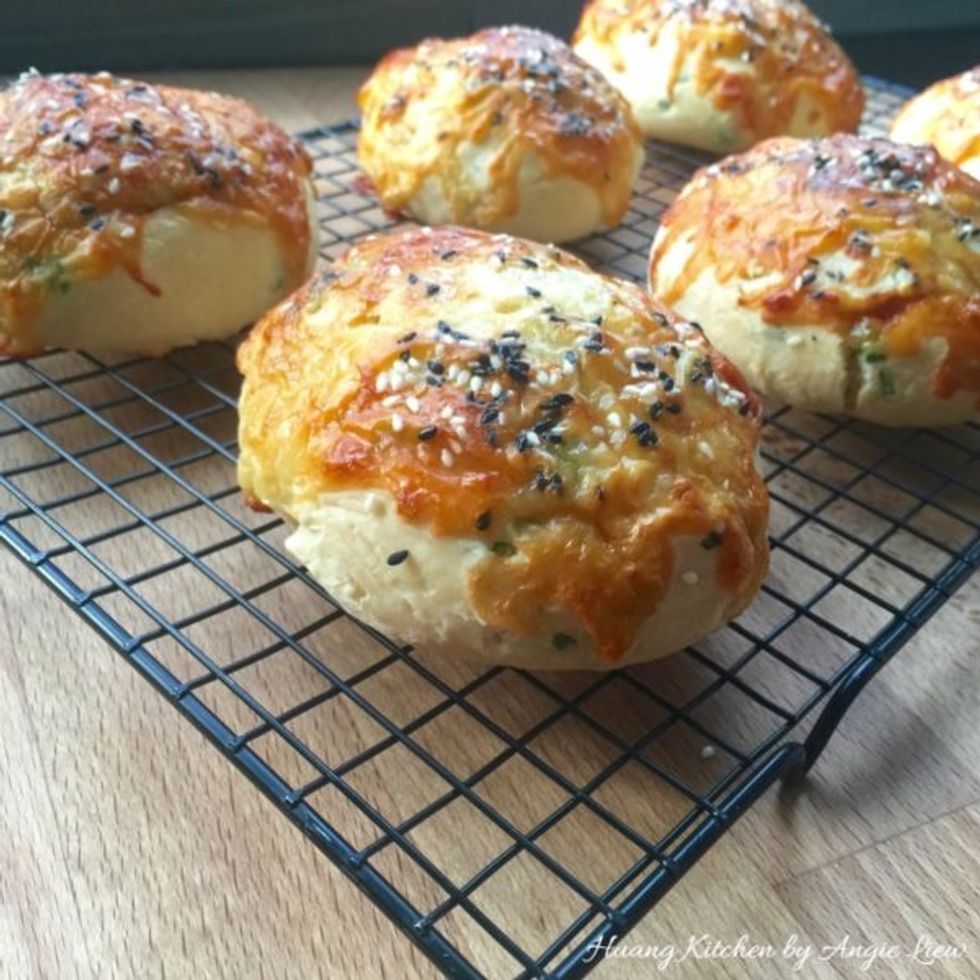 Then transfer baked scones to cool on wire rack. And we're done!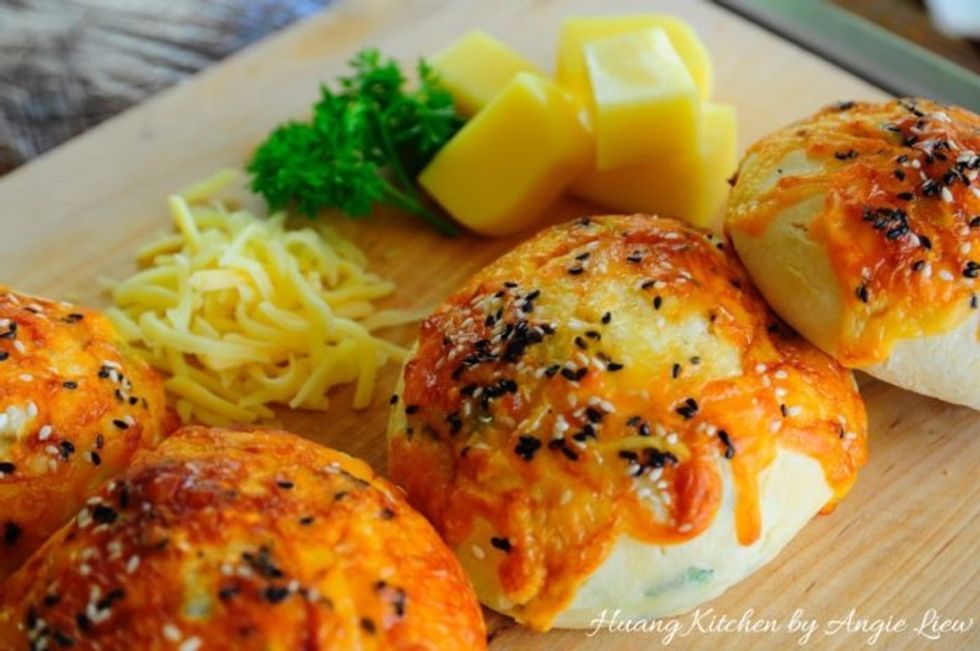 These scones are best eaten the day they are baked. Great to serve them warm or at room temperature. To watch how its done, visit http://www.huangkitchen.com/cheese-surprise-scones/ As always, ENJOY!
3.0c self-raising flour
1/2c spring onions, chopped
1.0tsp baking powder
1.0c tonic water
1.0c cream
250.0g mozzarella cheese,cut into cubes
1/4c parmesan cheese, grated
2.0Tbsp sesame seeds, toasted
Huang Kitchen
For more step-by-step recipes and cooking tips, visit my website at \nhttp://www.huangkitchen.com