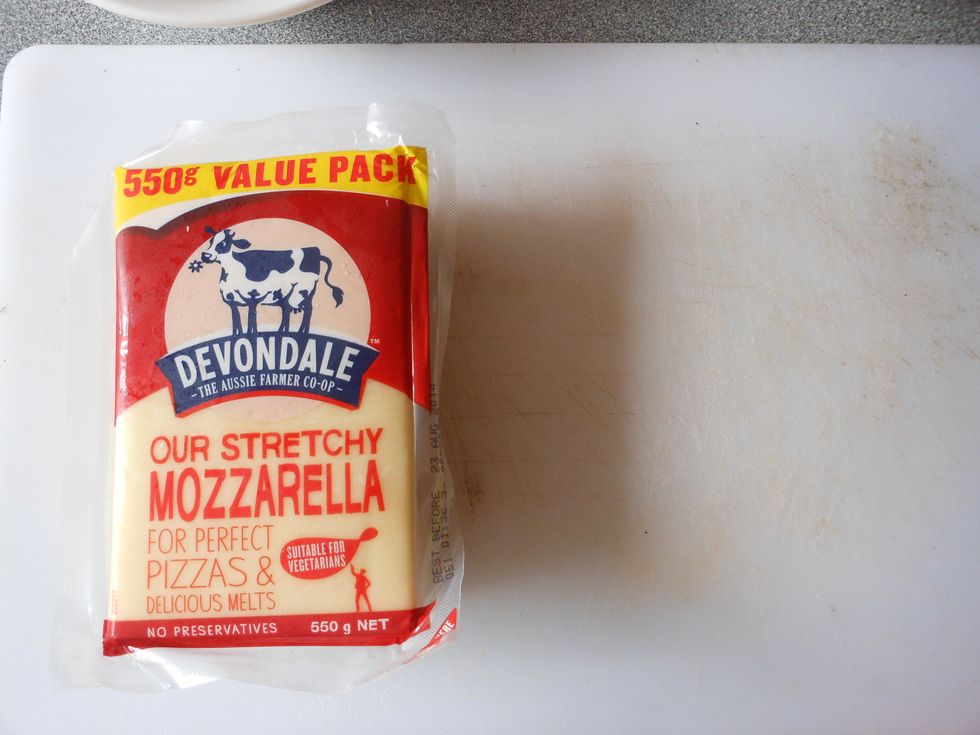 Get a chopping board & knife, and the mozzarella cheese.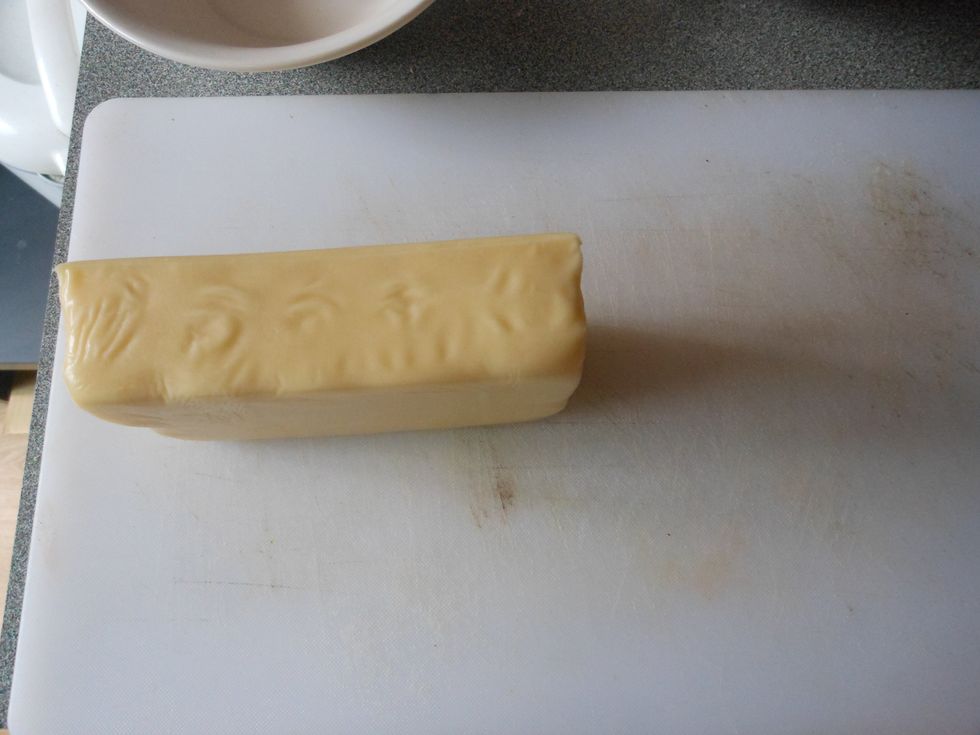 Cut the cheese in half.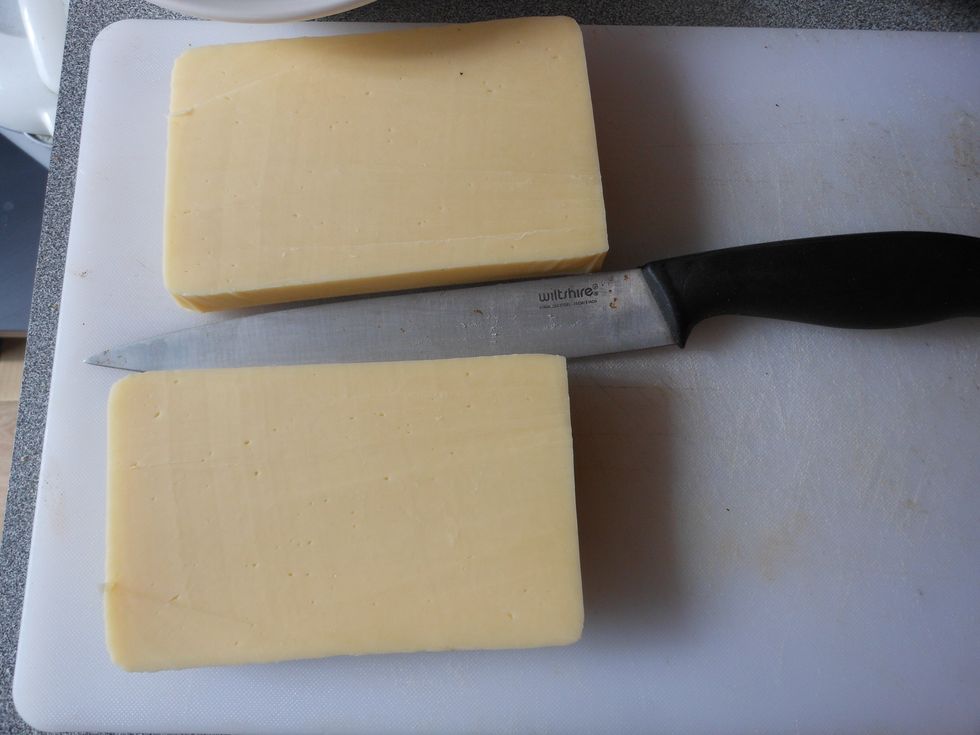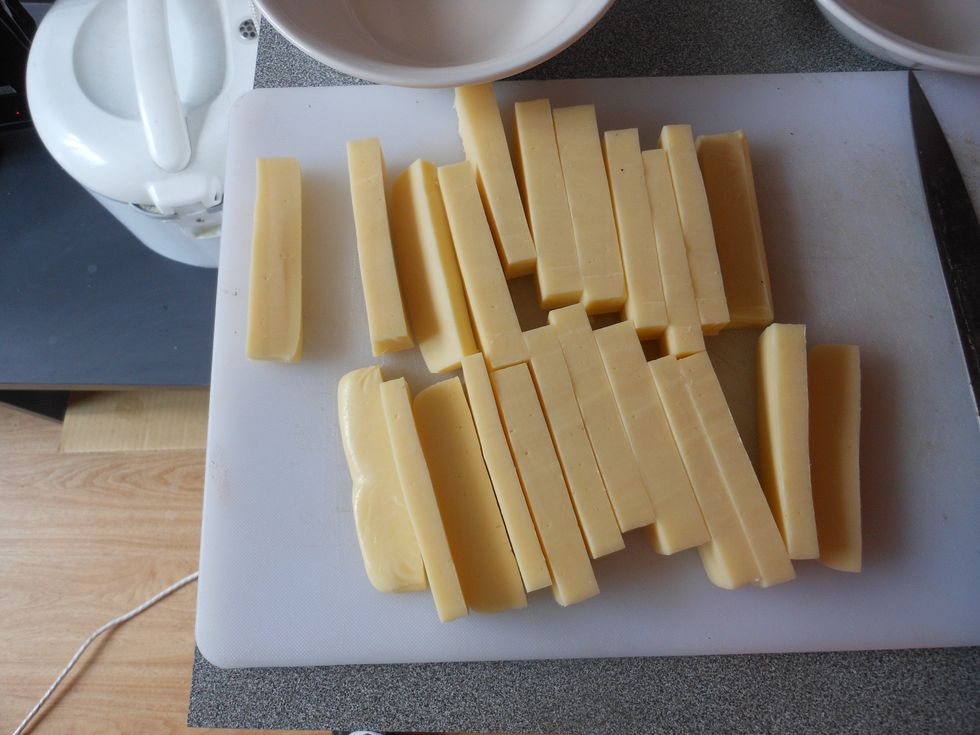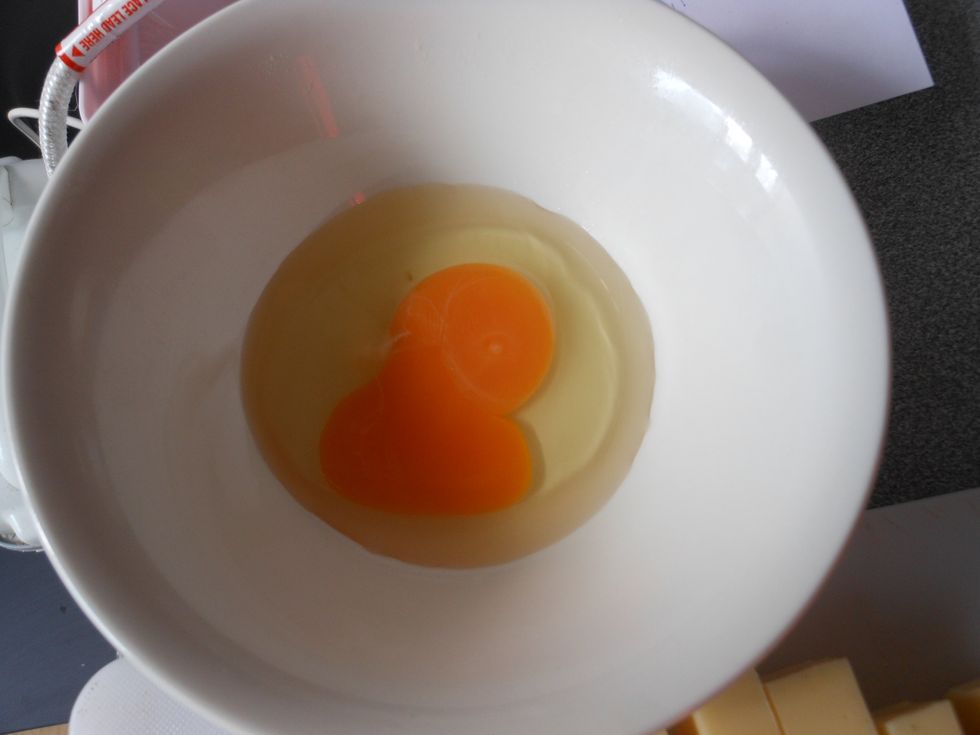 Place a egg in a bowl.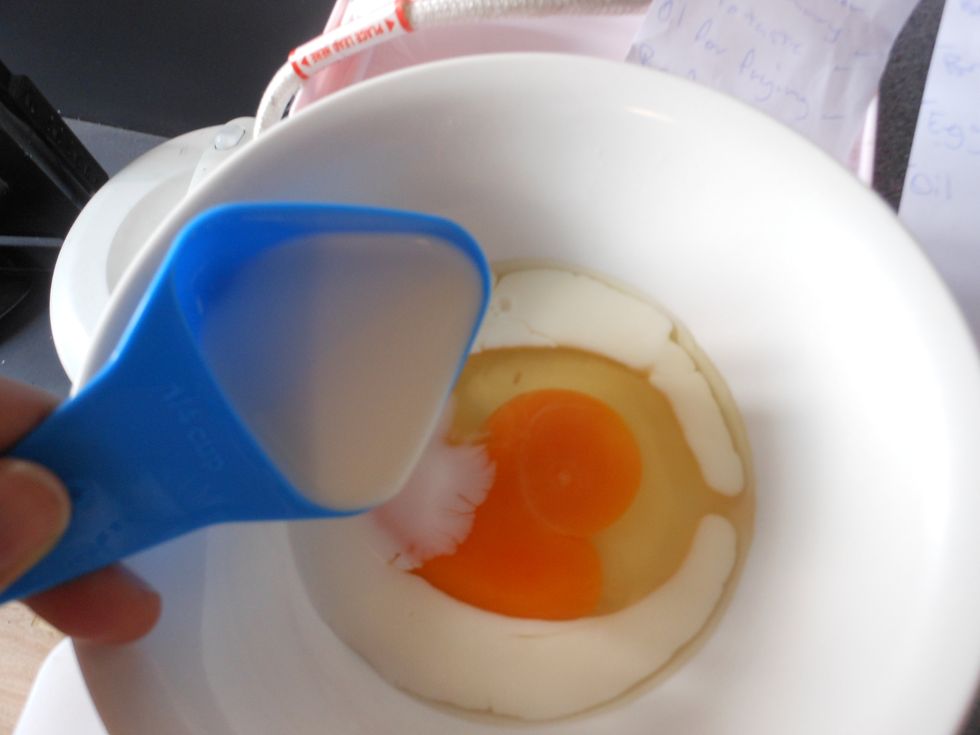 Add the milk to the egg.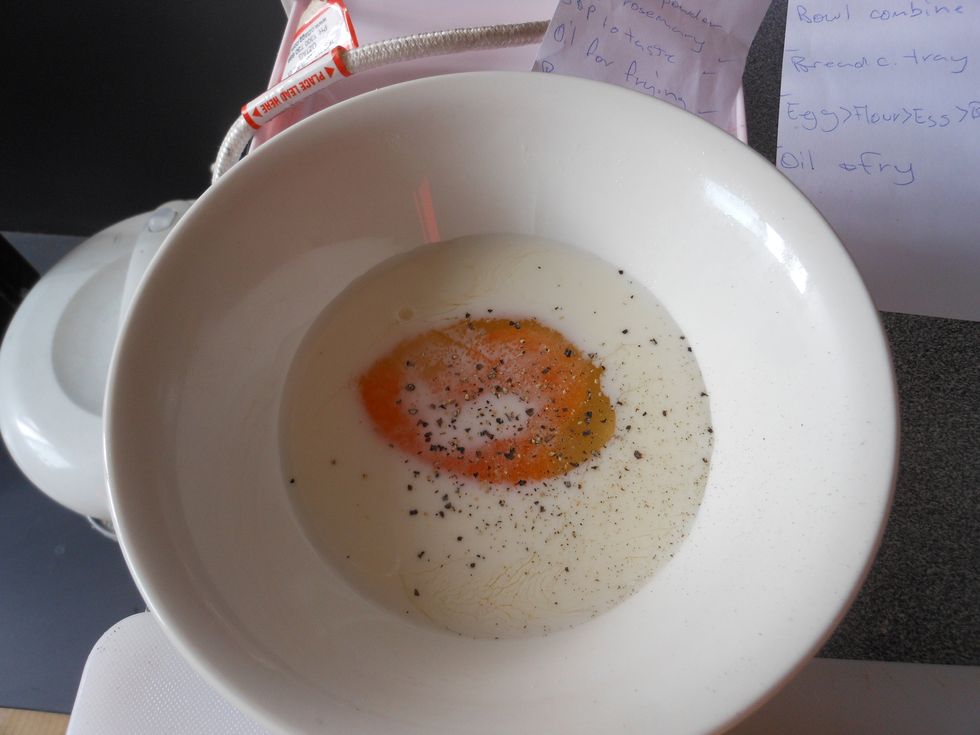 Sprinkle in some salt and pepper.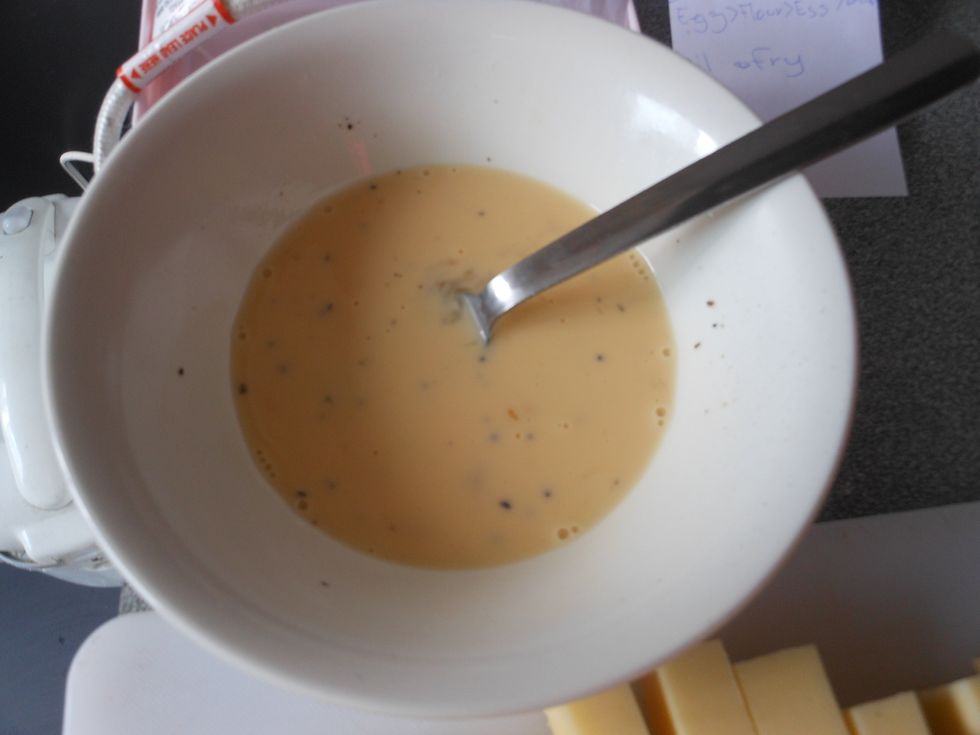 Mix well.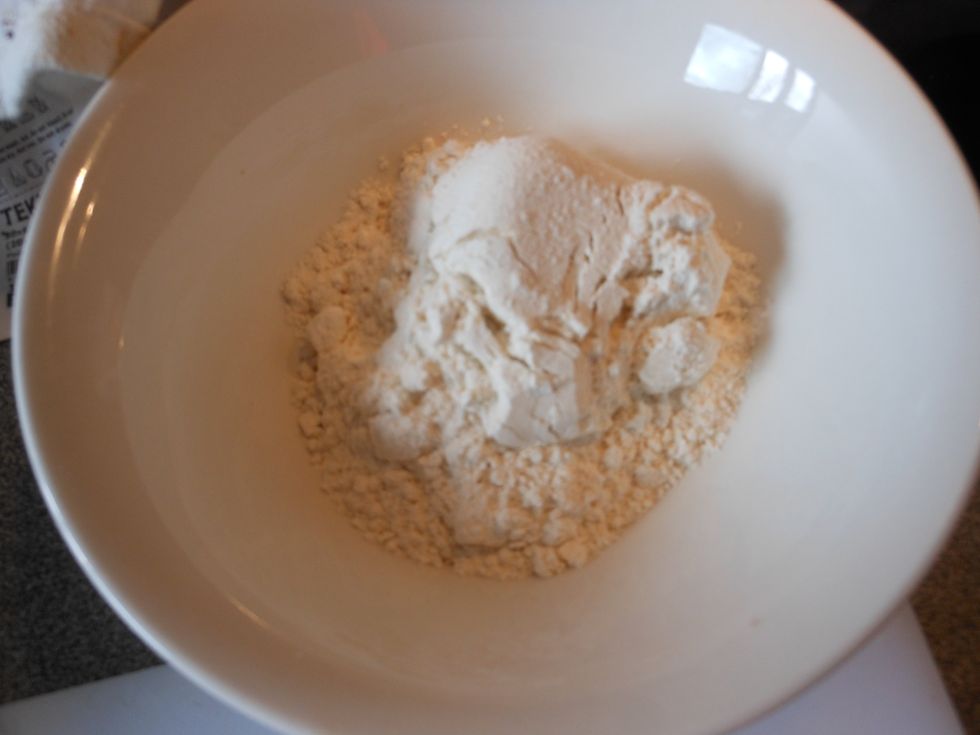 Place flour in a separate bowl.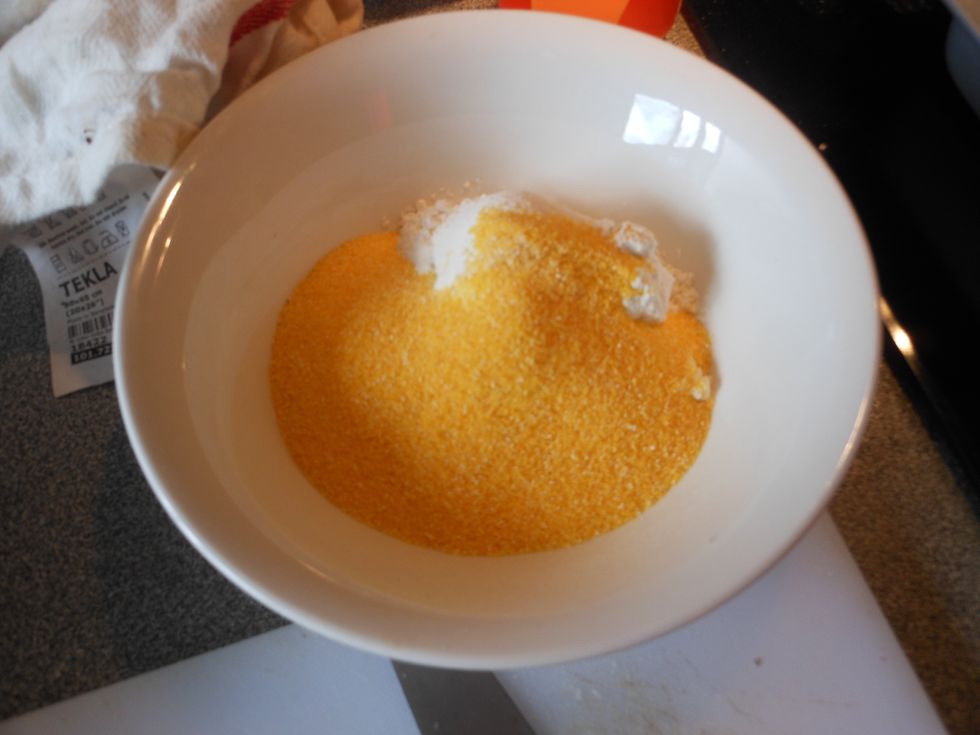 Add polenta.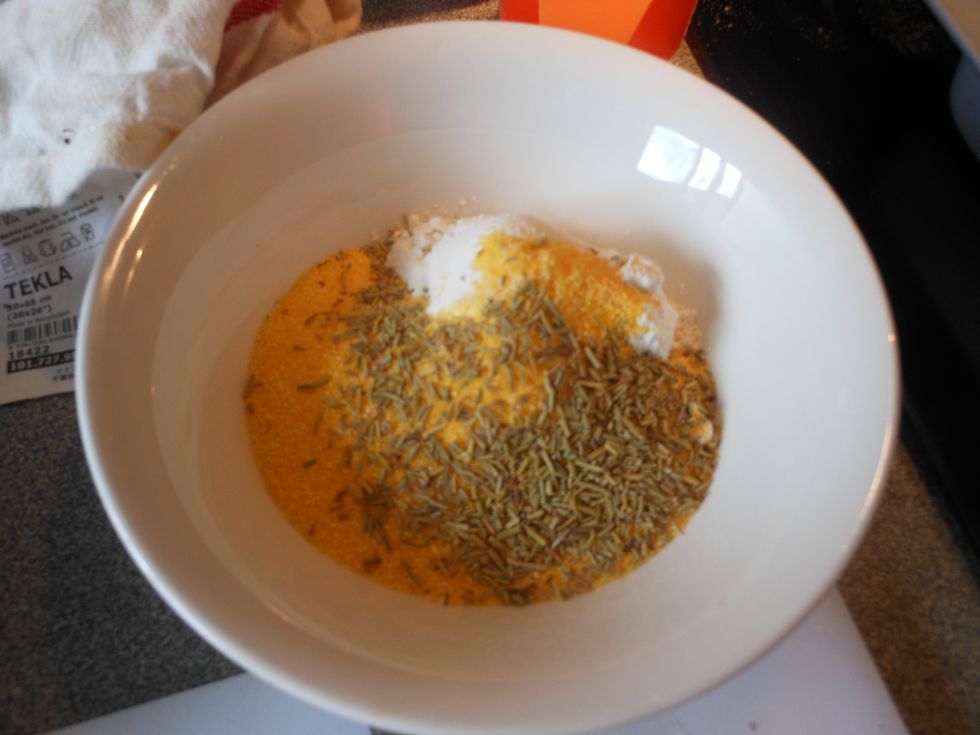 Add rosemary.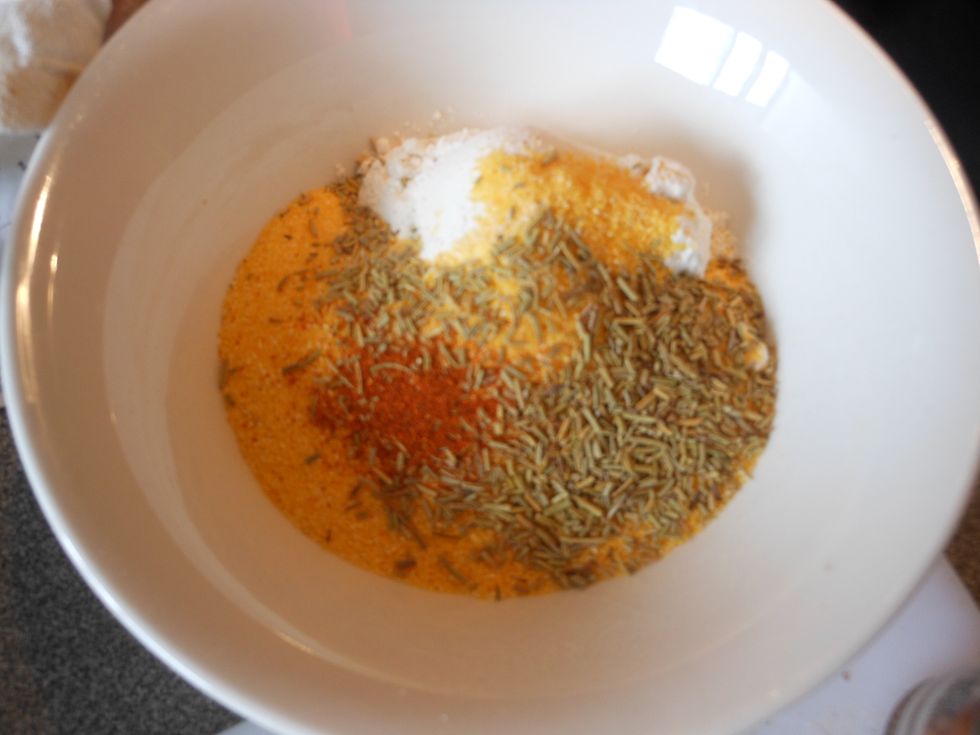 Add ground chilli.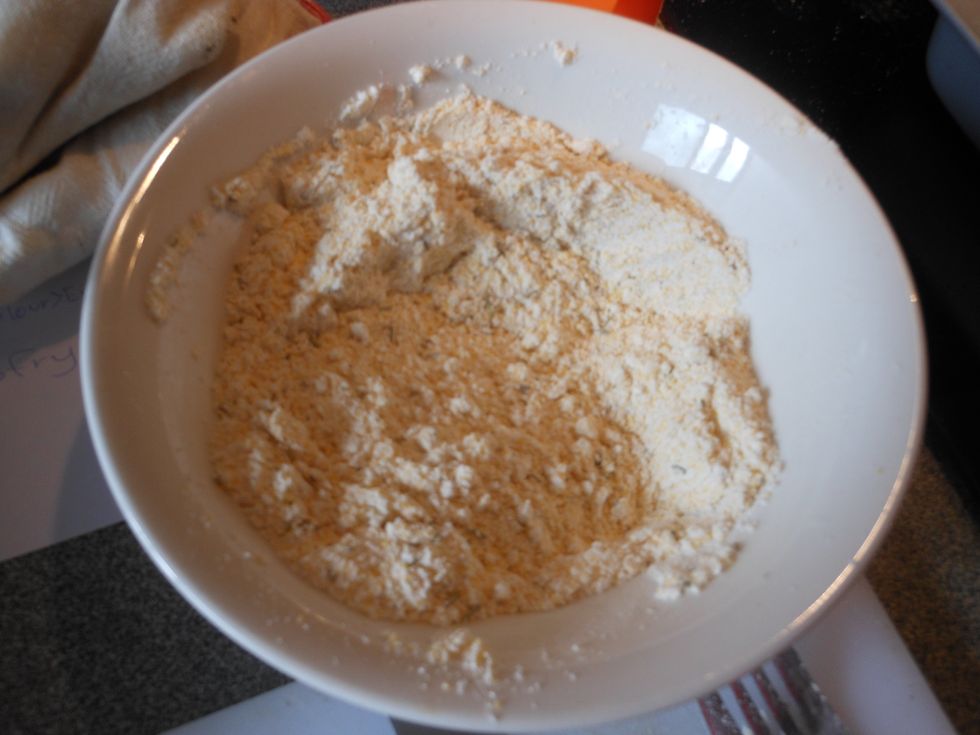 Stir through.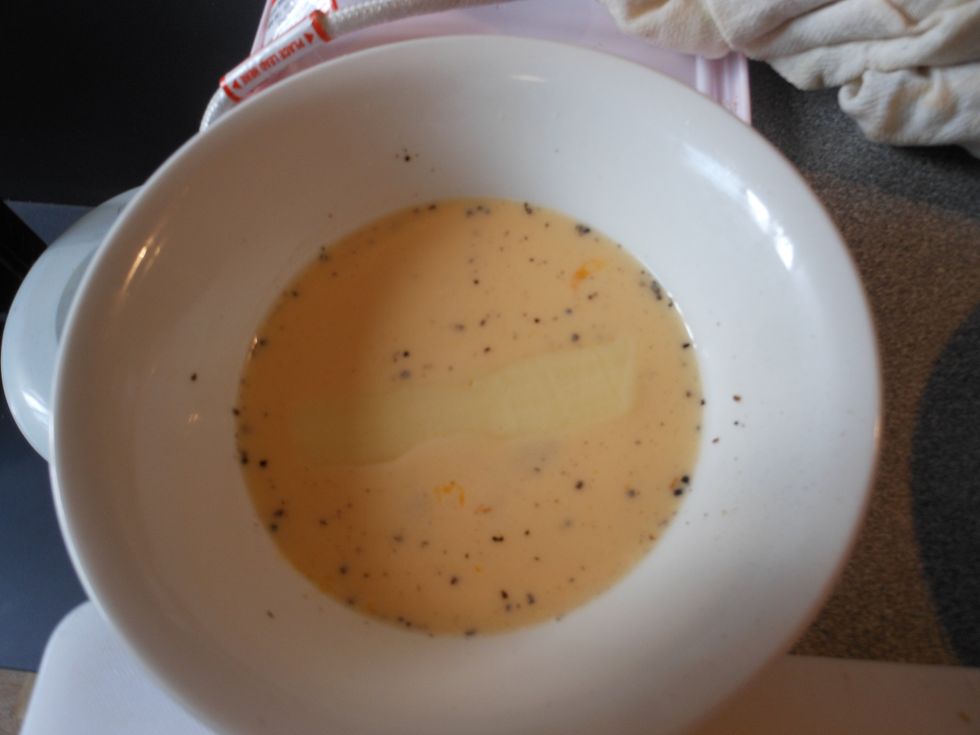 Place one of the cheese sticks in the egg mixture.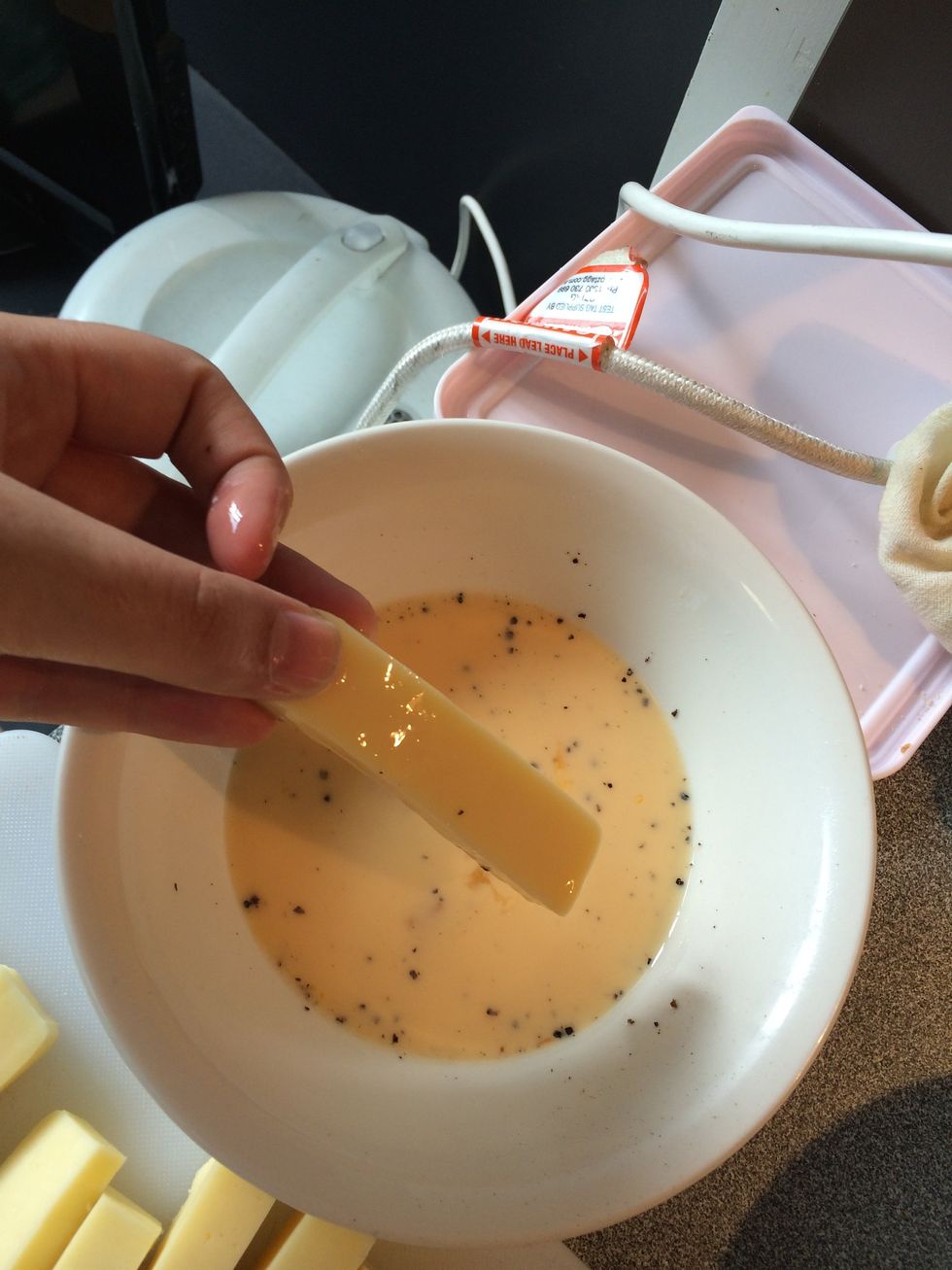 Roll it around until it is wet.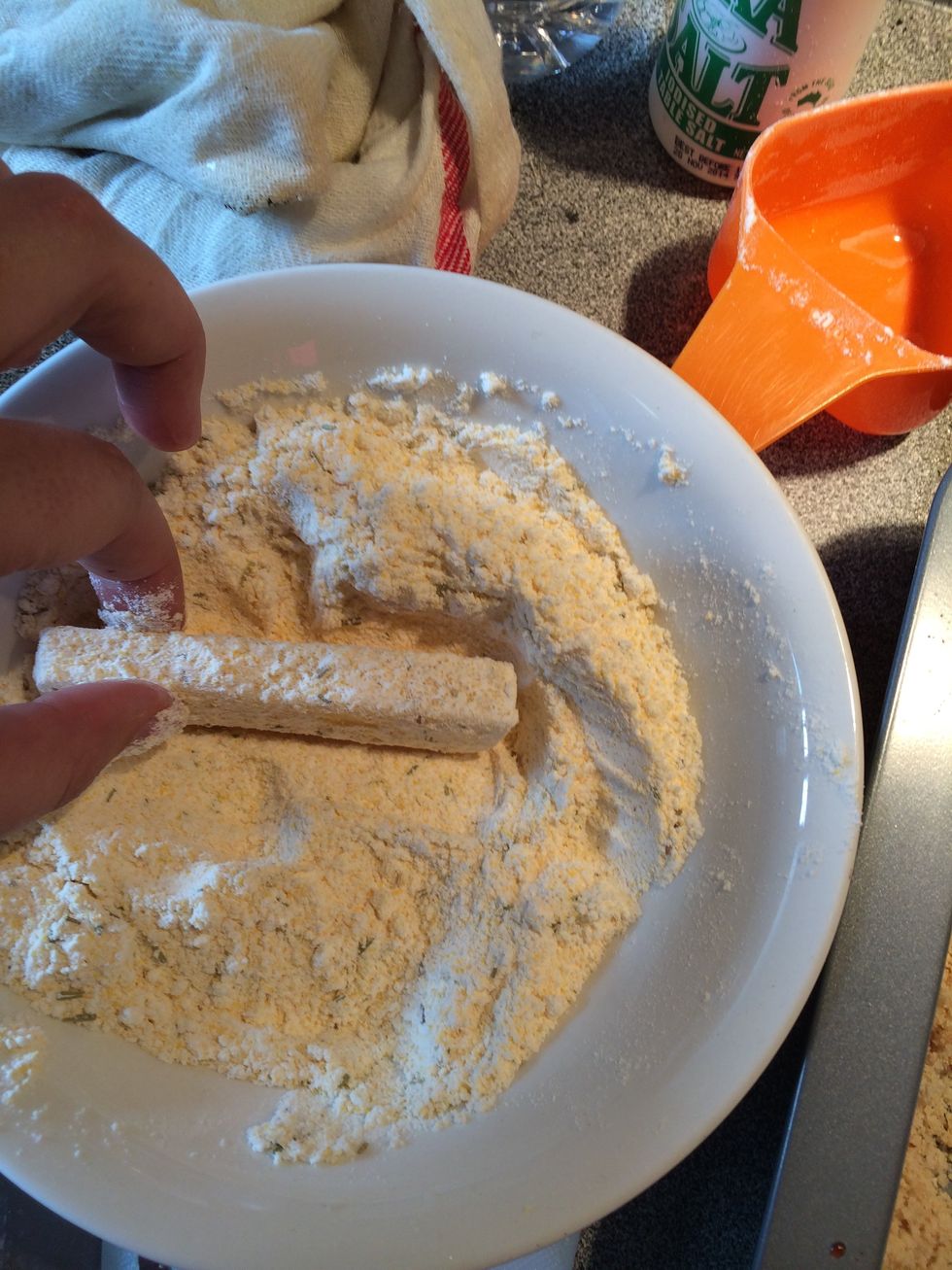 Place the stick in the flour mixture.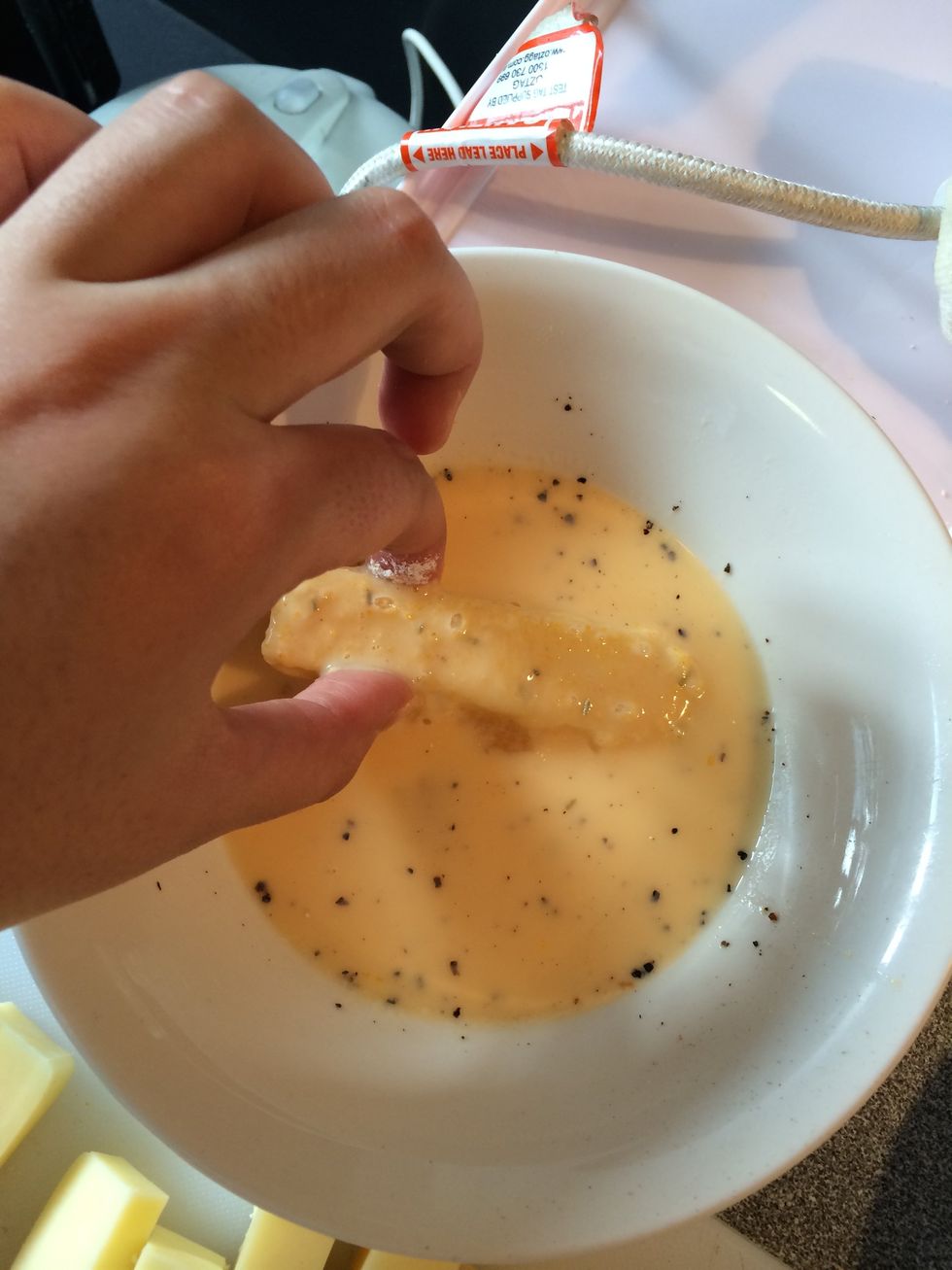 Back in the egg mixture.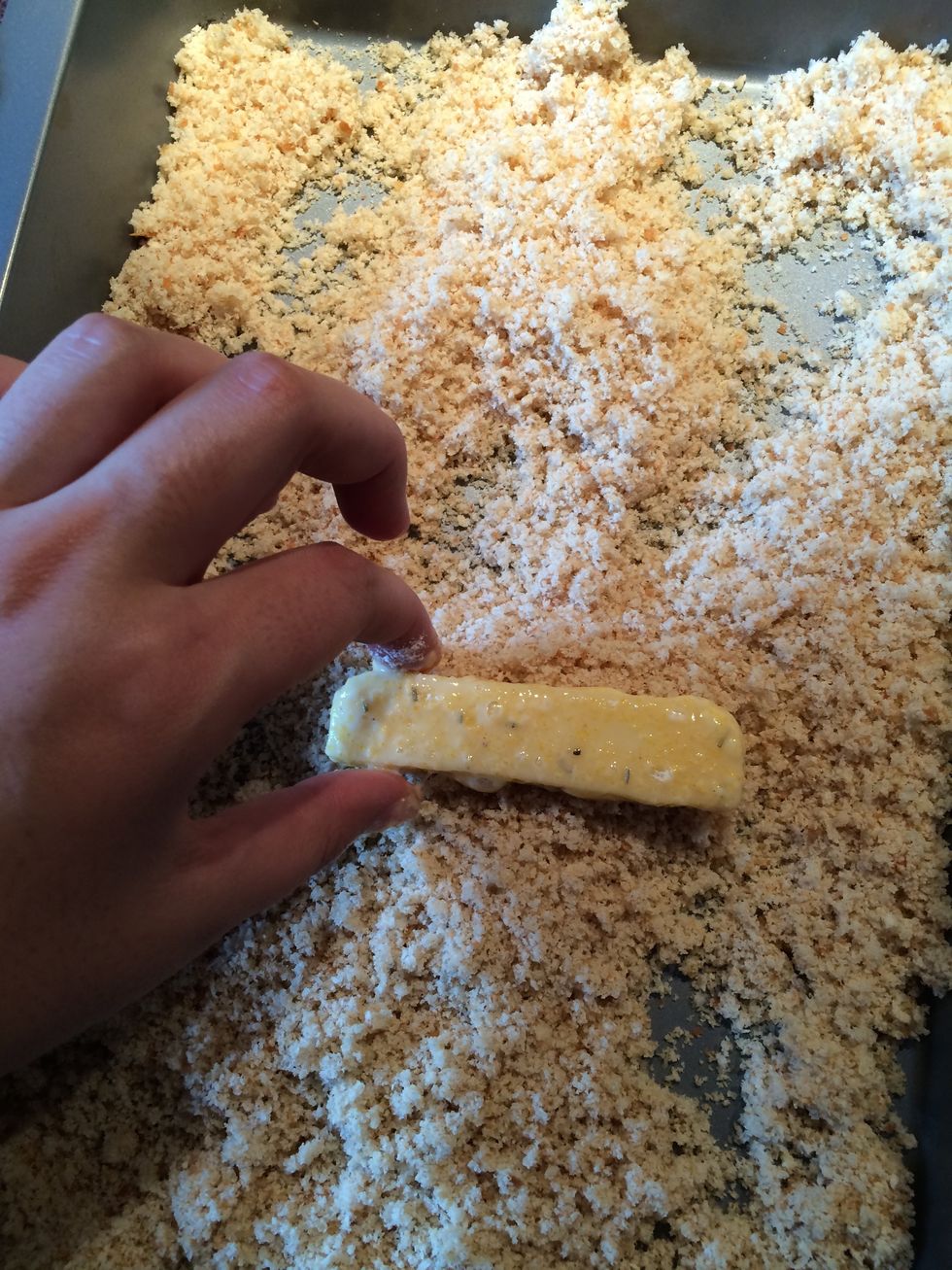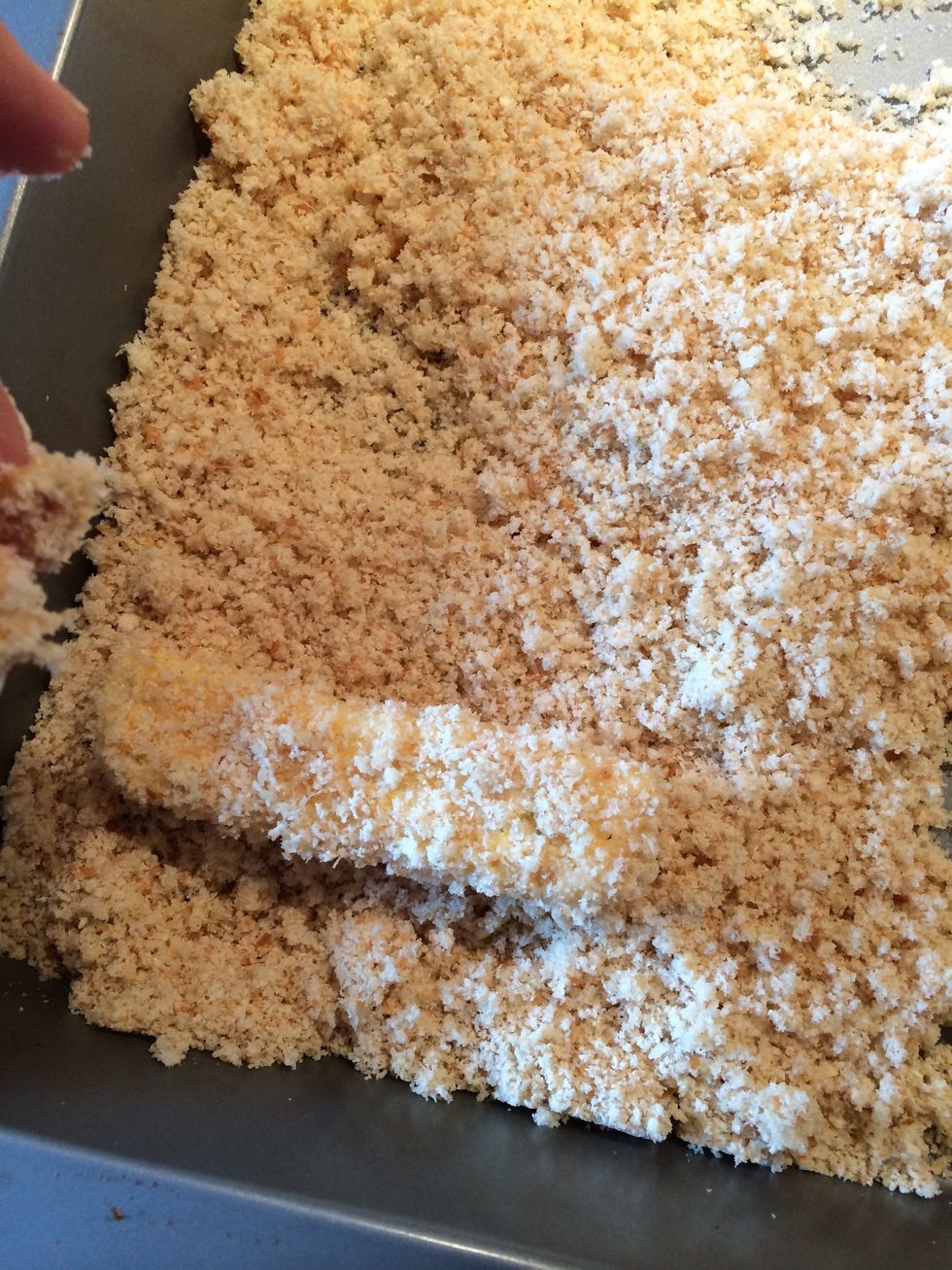 Once completely covered in breadcrumbs put aside and repeat with the other sticks.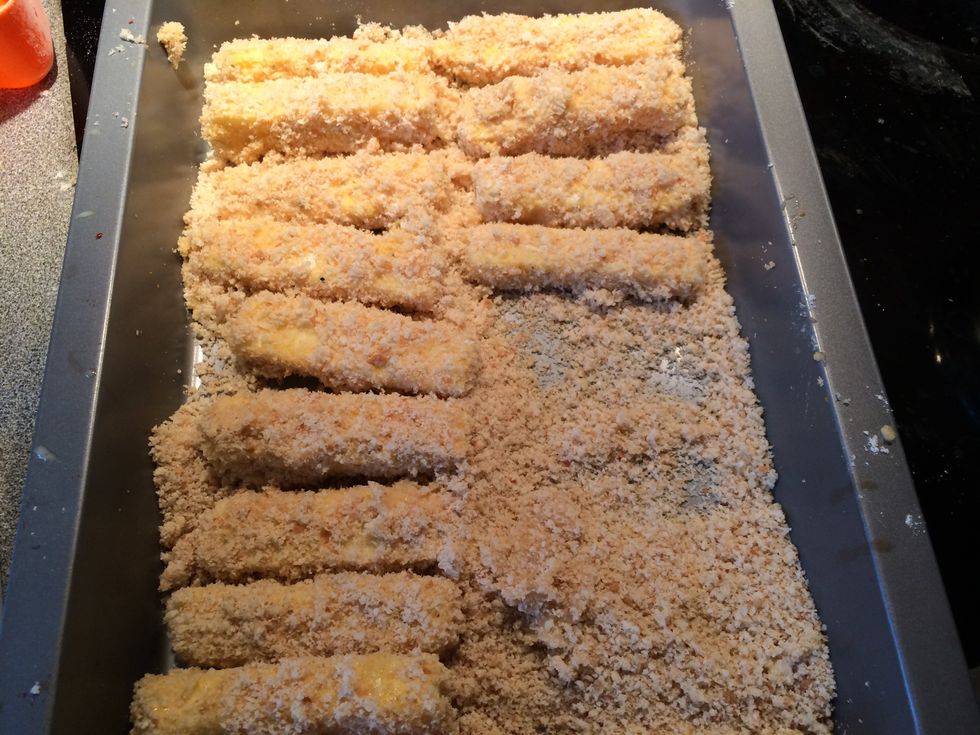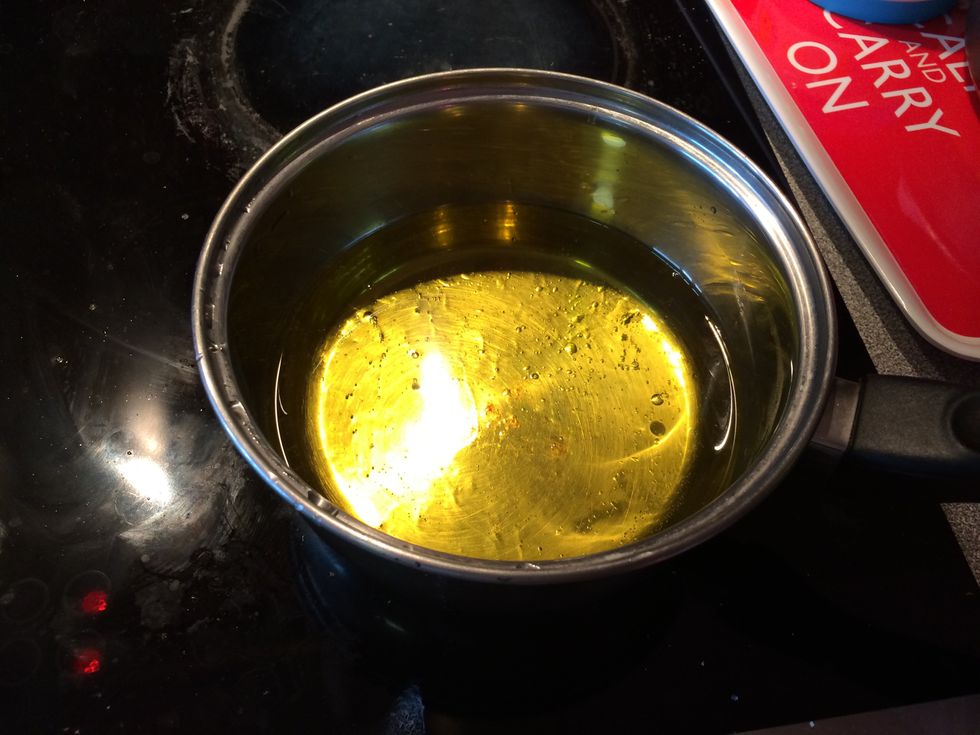 Heat up the oil in a frying pan.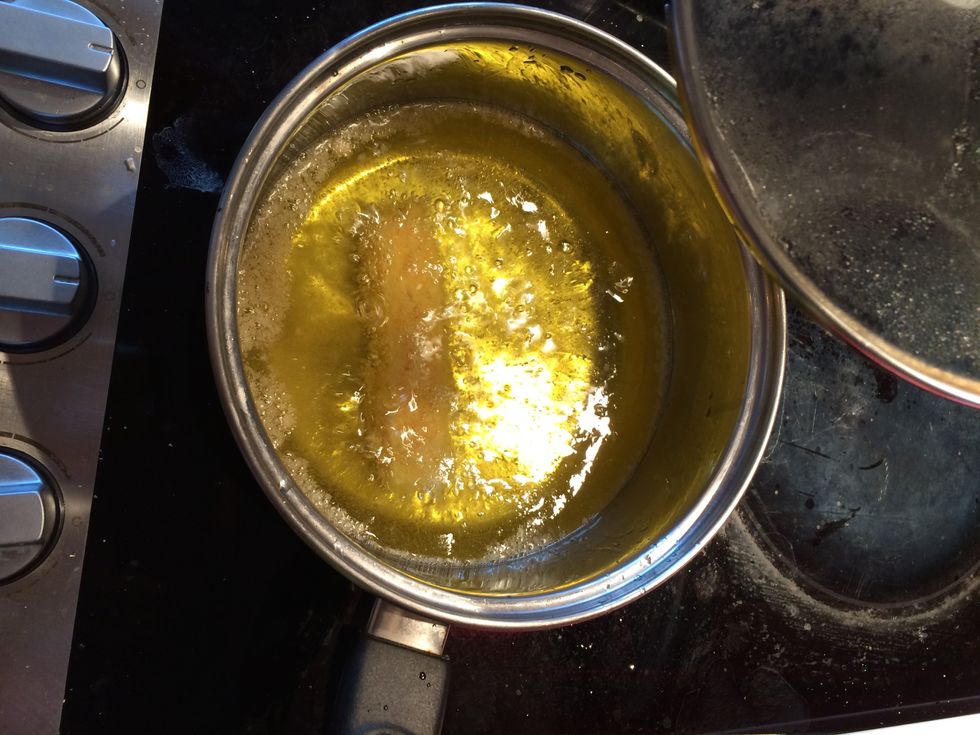 Once hot, place the cheese stick into the oil and fry until golden brown on the outside.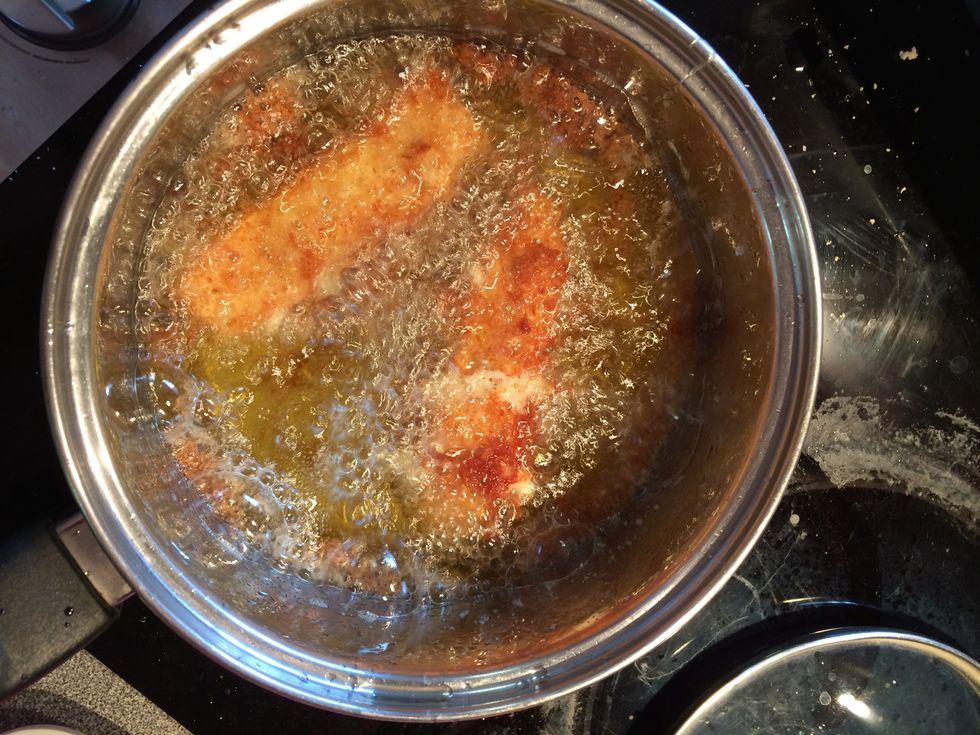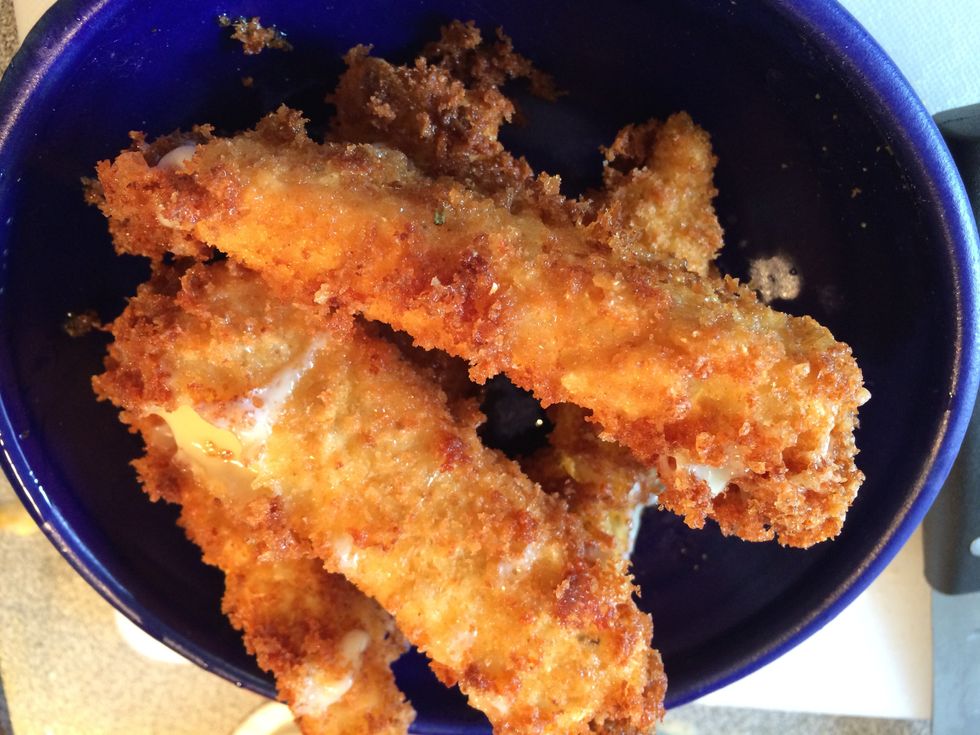 Scoop them out and place on a plate. Repeat with all the cheese sticks.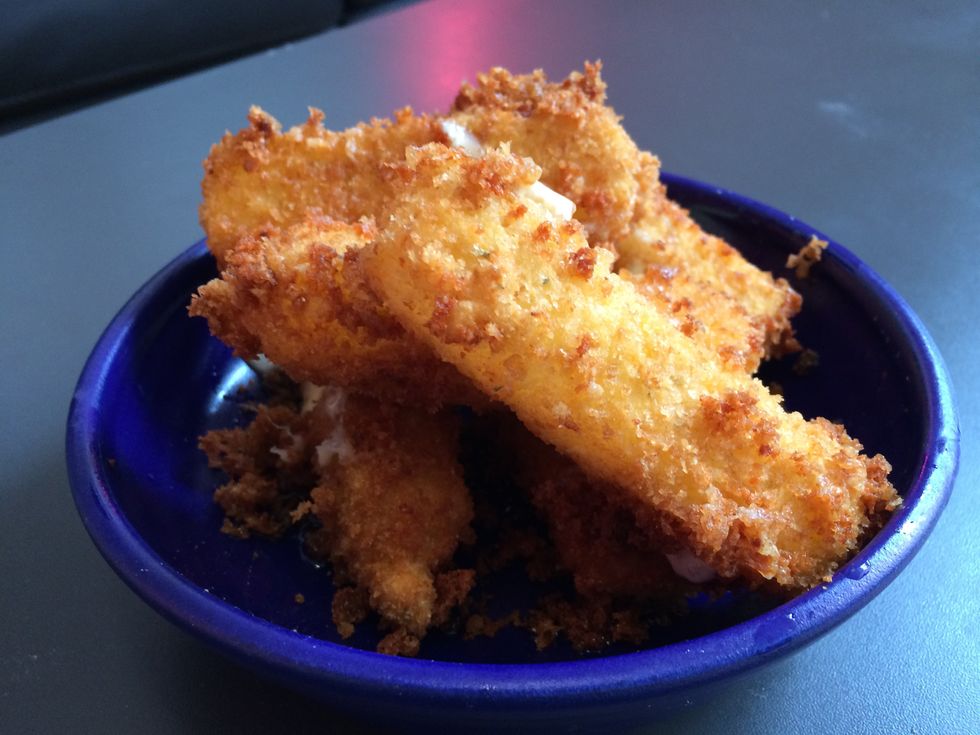 Enjoy.
500.0g Mozzarella (Block)
1.0 Egg
0.0c Milk
0.0c Polenta (Cornmeal)
0.0c Flour
1.0tsp Ground Chilli
1.0tsp Rosemary
500.0ml Oil (for frying)