Gather your supplies. Chop bell pepper, onion, garlic and pork tenderloin.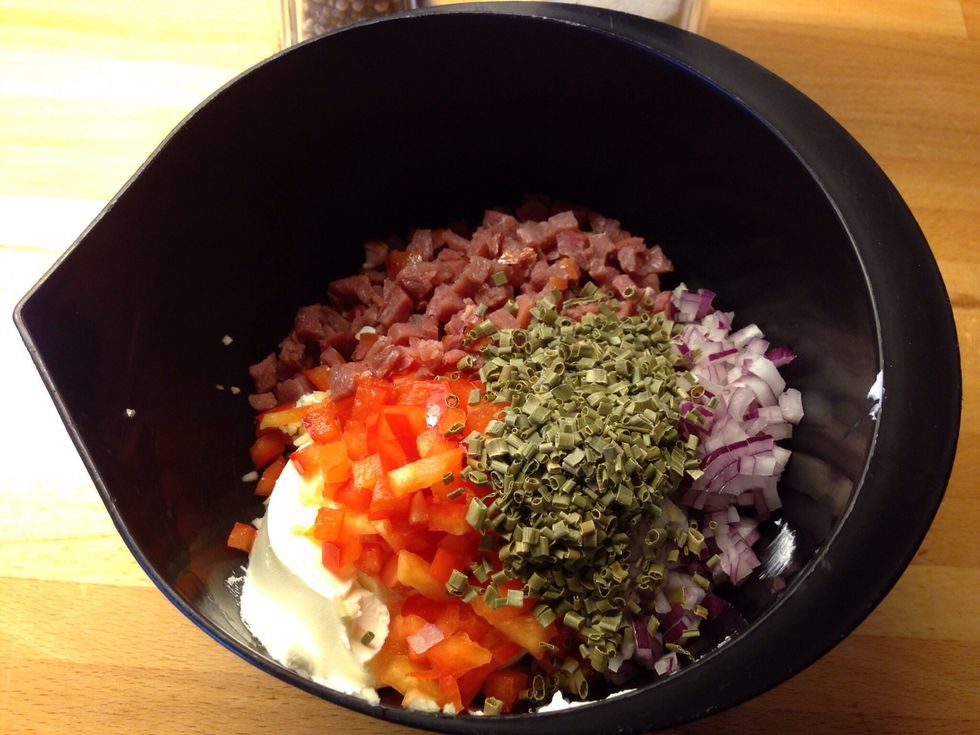 Mix all ingredients in a bowl.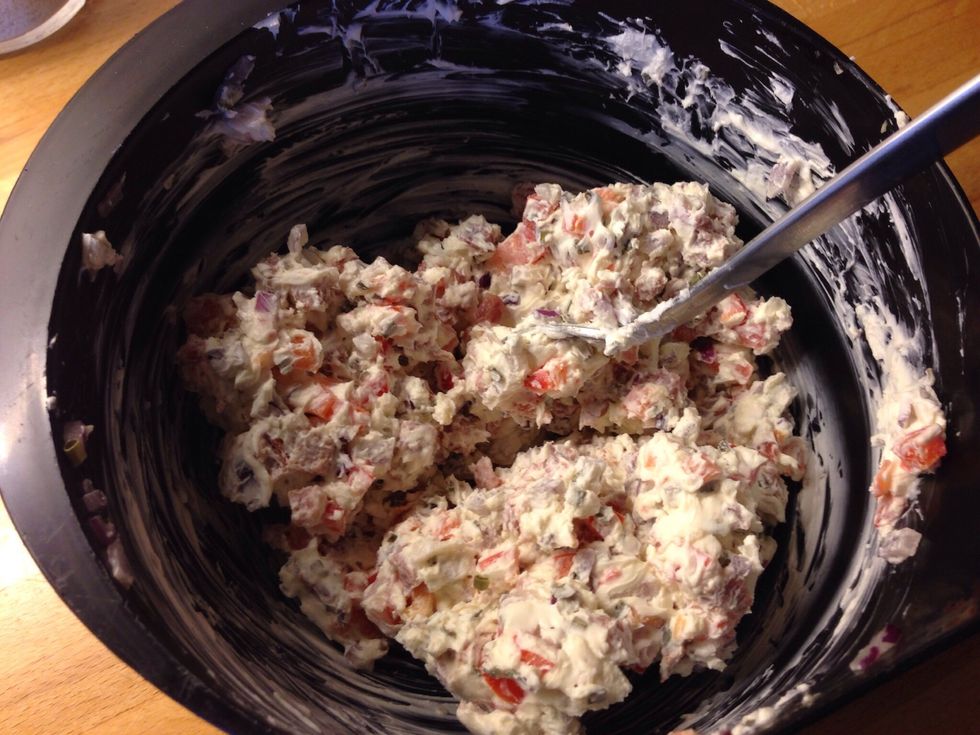 Stir it all well together. Season with salt and pepper.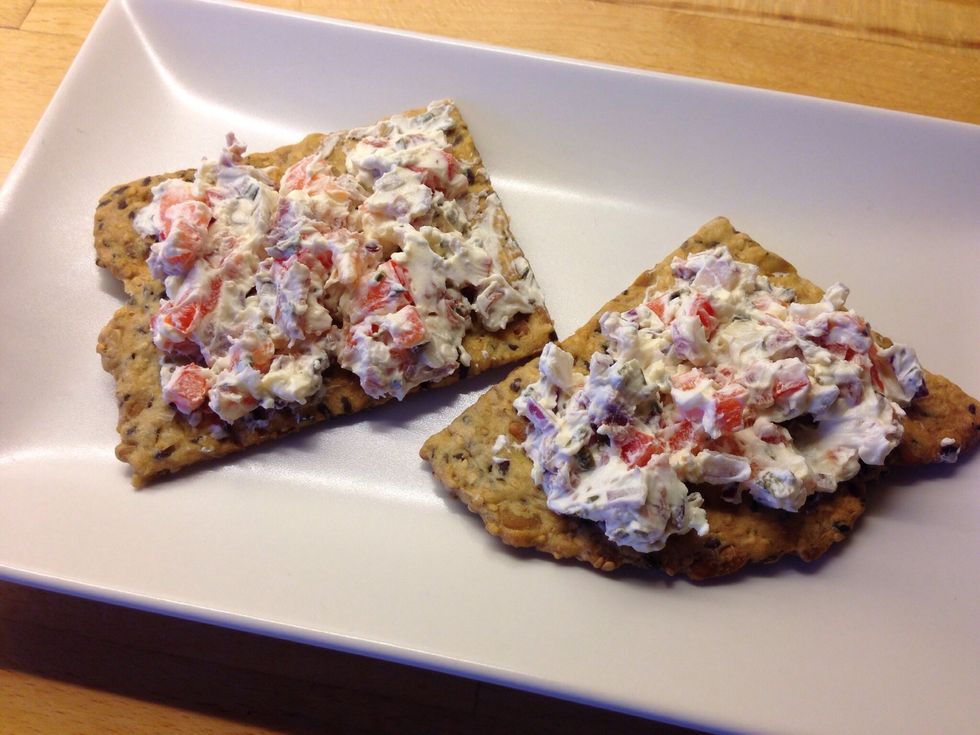 Viola... Ready to serve.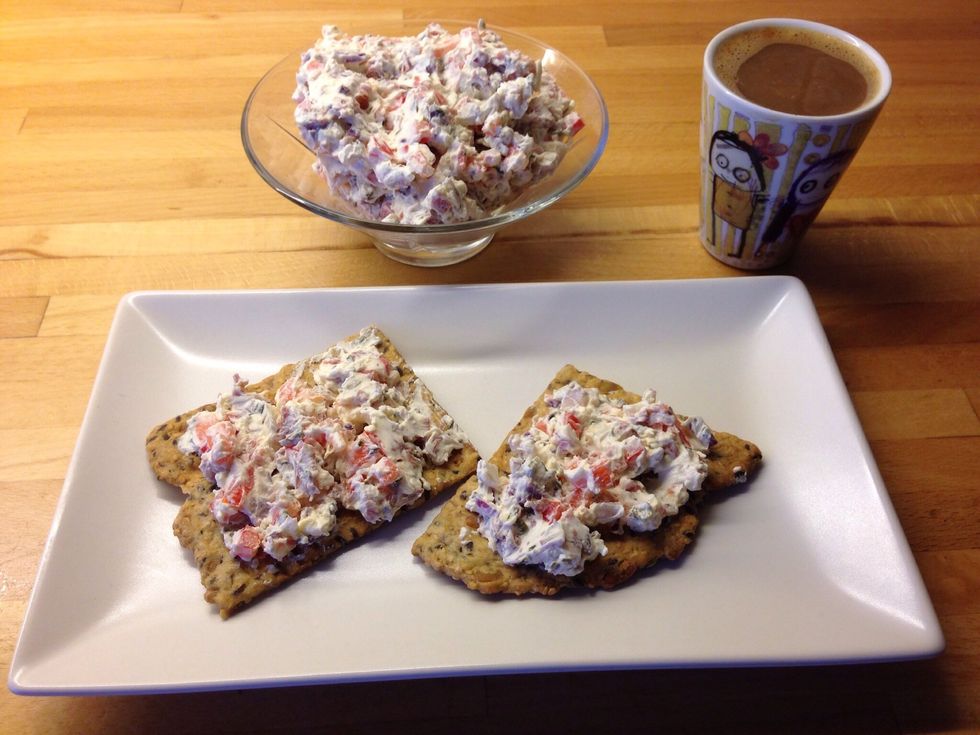 Tastes great on homemade crispbread. (SnapGuide for this, is also in here).
1/2 red bell pepper
200 gram Philadelphia cheese spread (light)
50 gram smoked pork tenderloin
1 red onion / medium size
Chives
Salt and pepper
1 clove of garlic
Dorthe Kaagh
I love to see things grow in my garden, and use them in my kitchen. \nI am a bit lazy and love to cut corners on things, without sacrificing quality.