How to make cheese puffs. blue cheese gougeres
A gougére is a small choux pastry, basically a savory cream puff. These treats don't take long to make and can really pep up a simple soup or class up an ordinary drinks party.
45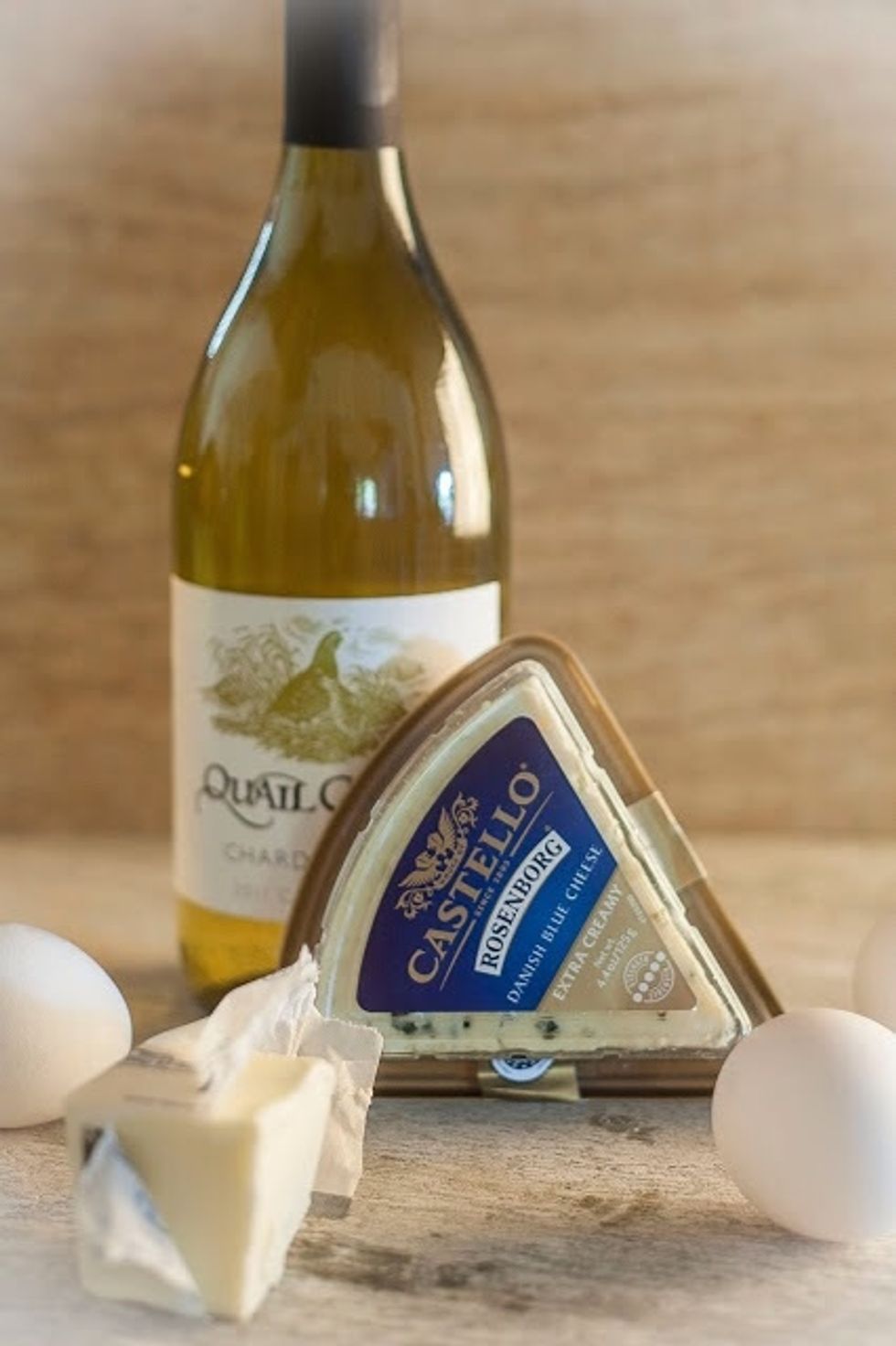 Before we start a quick peek at some of the ingredients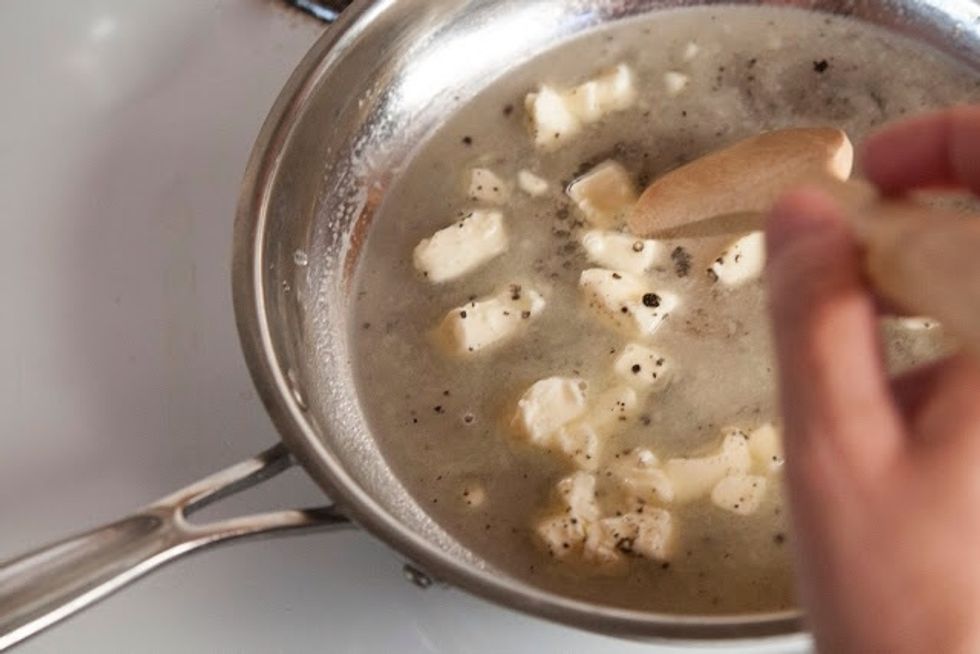 Preheat the oven to 375 degrees. Line a cookie sheet with parchment paper or a silicone baking mat. Mix together the wine, water, butter, pepper and salt in a medium sized saucepan or skillet.
Bring this to a boil over medium heat. Keep stirring until the butter has melted. Turn down the heat and stir the flour in the pan.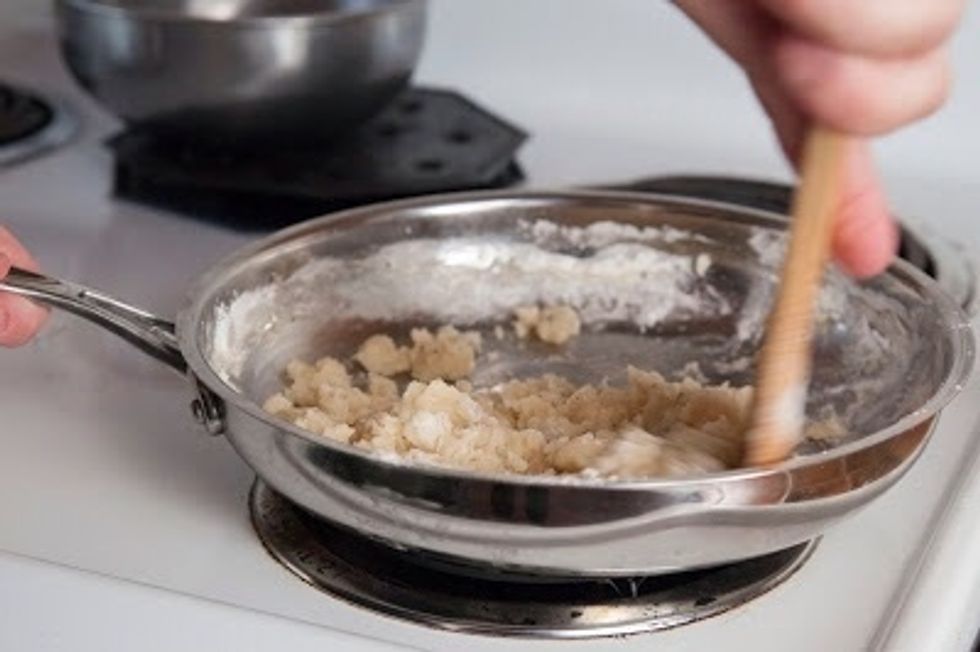 Stir this together well until the four forms large clumps and starts to stick to the bottom of the pan. This takes about 1 minute.
Take the pan off the heat and let it all rest for about 5 minutes. While the pan is cooling, whisk the eggs together in a small bowl. Set 1 Tbs of the beaten egg aside for brushing on the gougéres.
After 5 minutes have passed mix 1/3 of the beaten egg into the dough. When it's fully incorporated , add the next 1/3 and so on until all the egg is used up. The dough will be thick and sticky.
When all the egg is in the dough, add in the crumbled blue cheese. Mix it in well.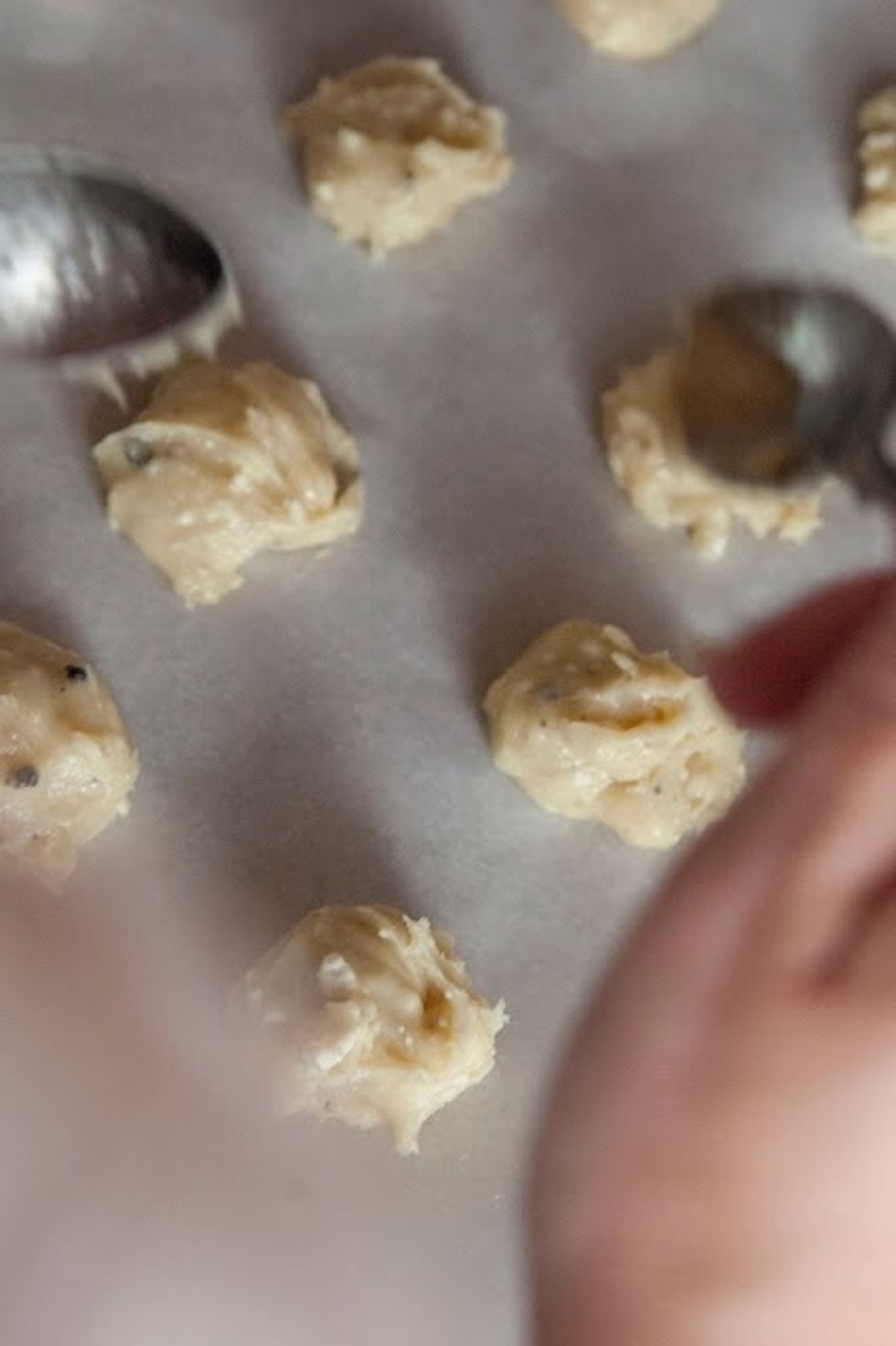 Drop the dough by spoonfuls onto the baking sheet. Hint: brush the spoons with a bit of oil or non stick spray it will make this a whole lot easier. You should have about 24 walnut sized gougéres.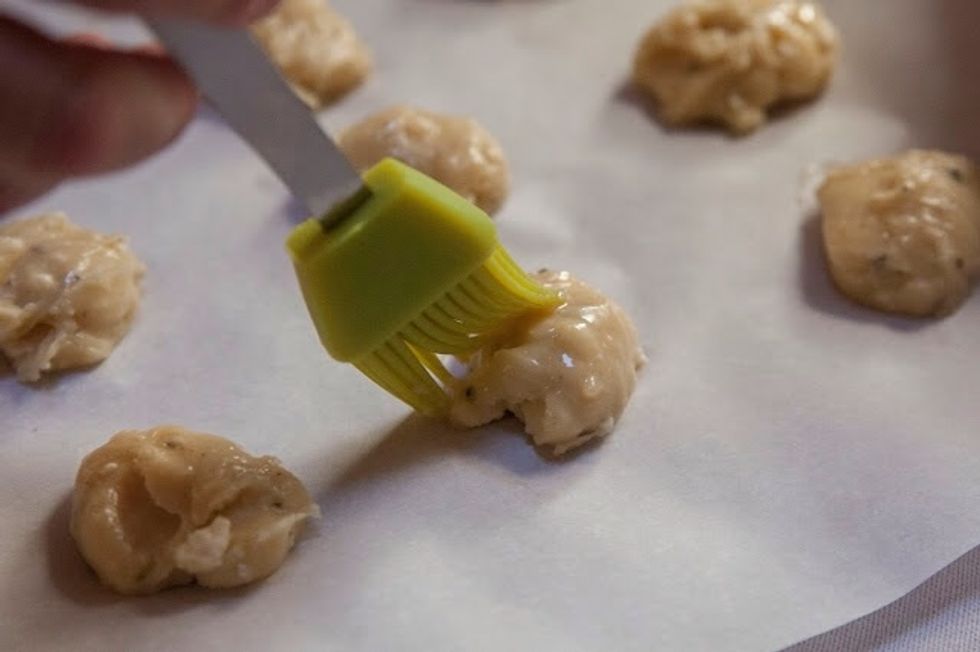 Use a pastry brush and brush the beaten egg onto the gougéres. Round off any pointed tops. Pop them into the oven and bake them for about 30 minutes.
They will be puffed, golden brown and dry when they're done. They should feel firm to the touch.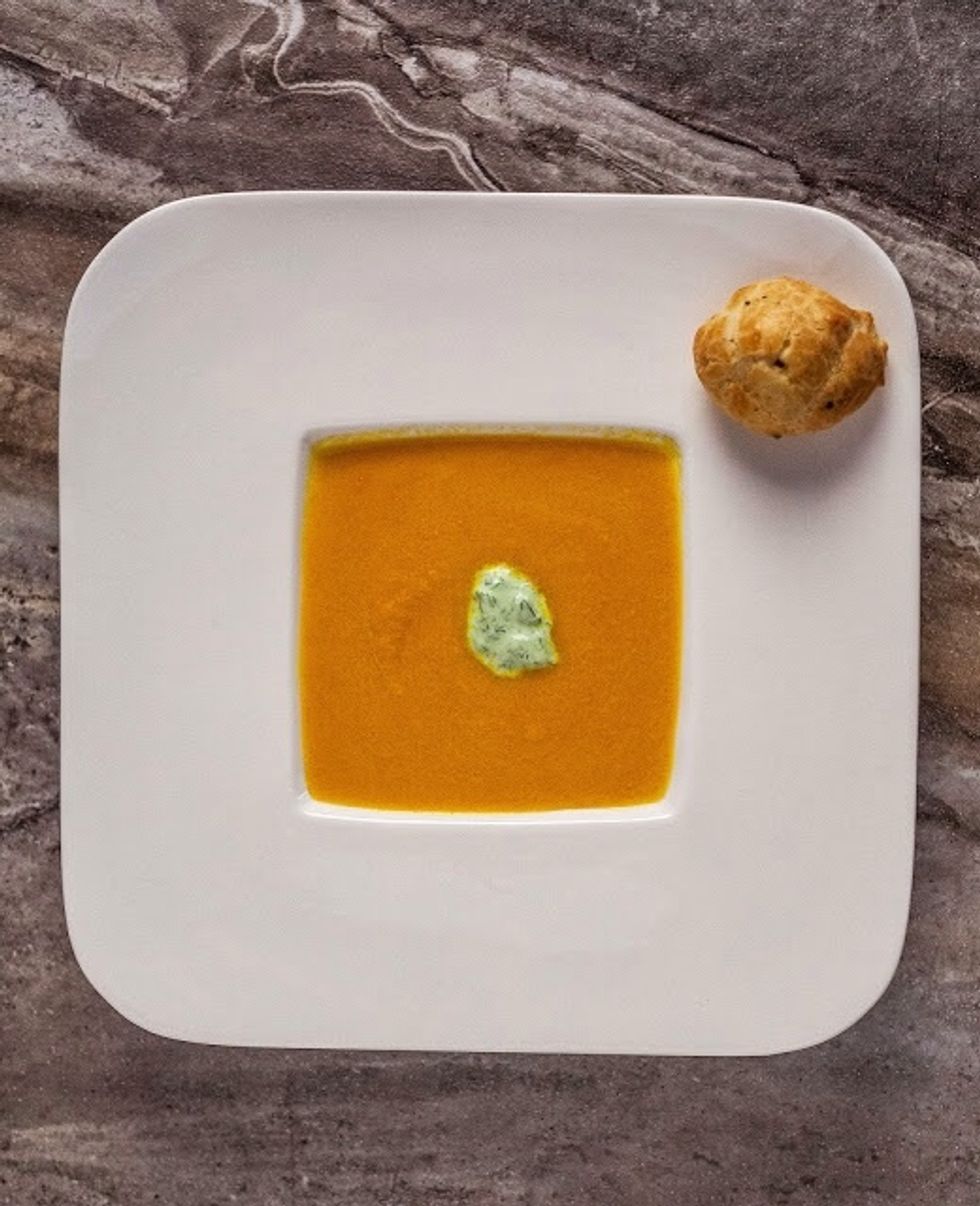 Serve these little babies hot and crispy from the oven. I added them as a side to a cold apple carrot soup from a recipe by Claus Meyer the other founder of noma.
Coming up next. Hay is not just for the barn, it's the coolest new/old kitchen tool. Follow along on Twitter@kathygori.
1/4c Dry white wine
1/4c Water
1/2 Stick of unsalted butter, cubed
3/4tsp Ground black pepper
1/4tsp Kosher salt
2/3c All purpose flour
3.0 Eggs at room temperature
1/3c Crumbled blue cheese
Kathy Gori
Screenwriter, long time Indian cook, lover of Indian foods, Saturday morning Cartoon voice. For more recipes visit my website www.thecolorsofindiancooking.com