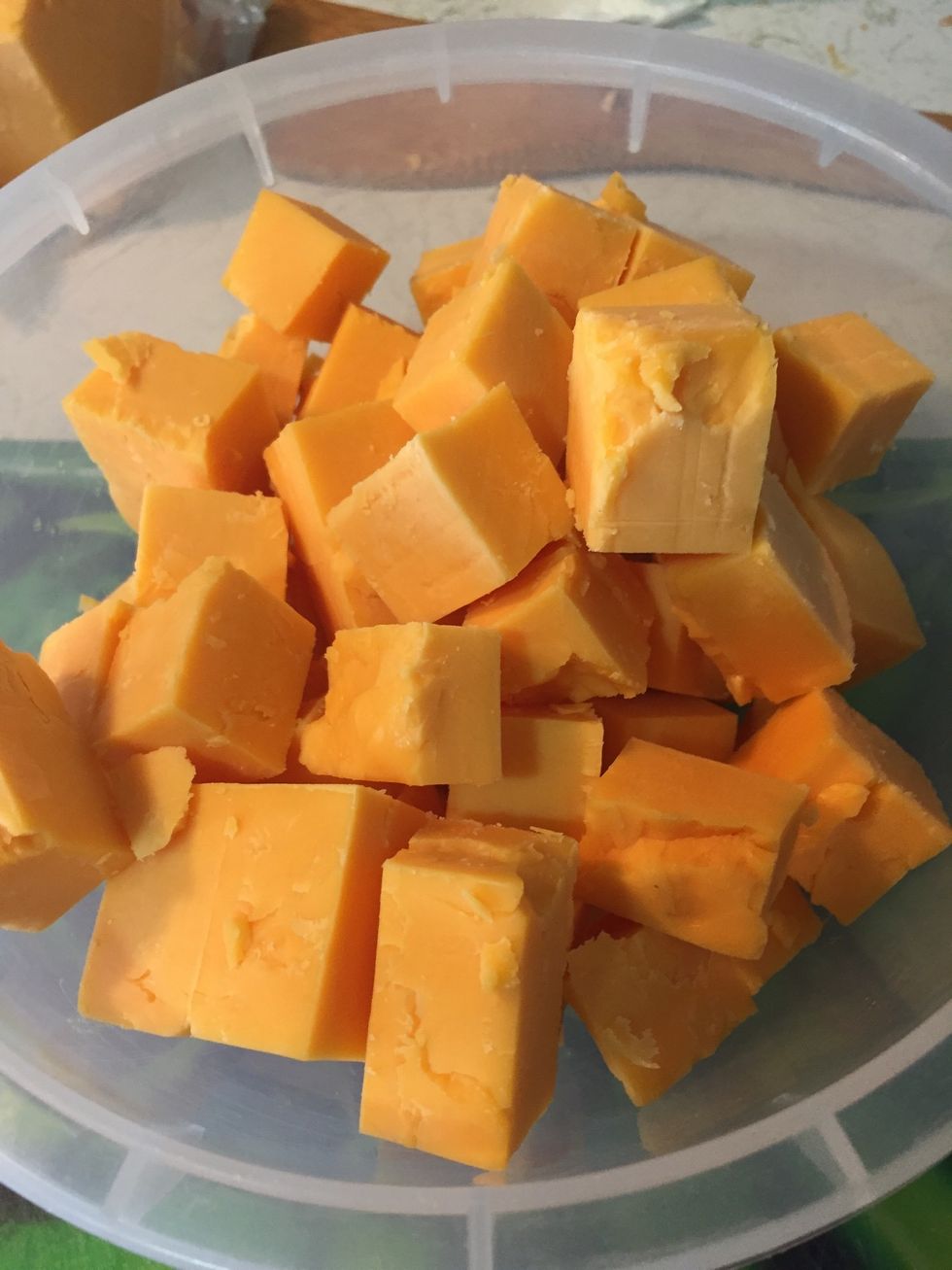 Turn on your oven to 400F. Cut the cheese into cube.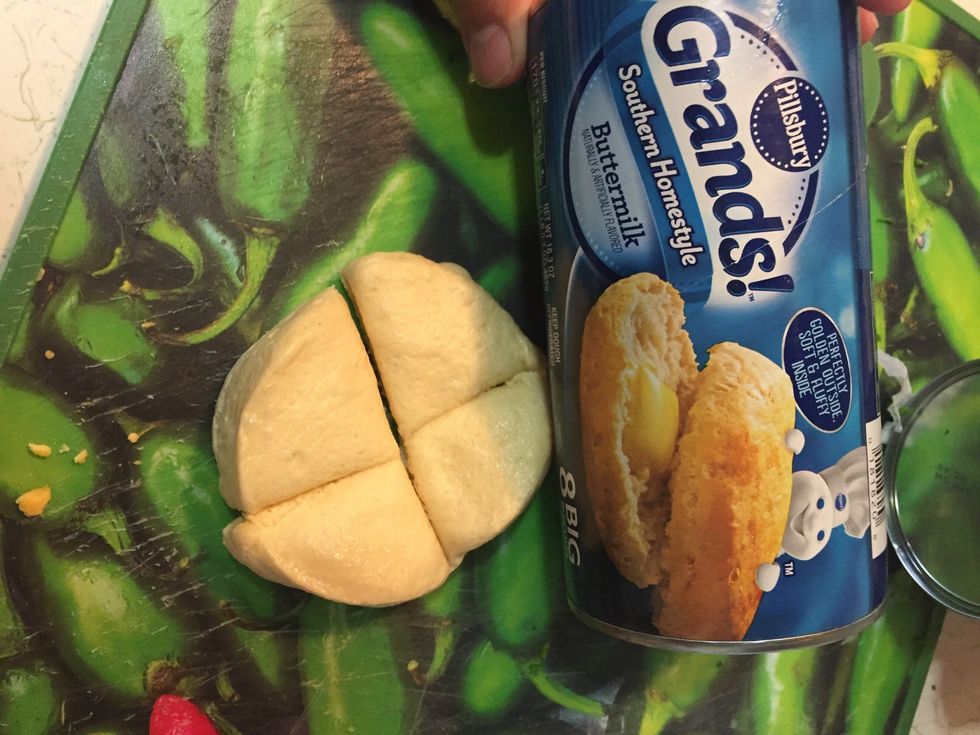 Cut grands to 4 pieces.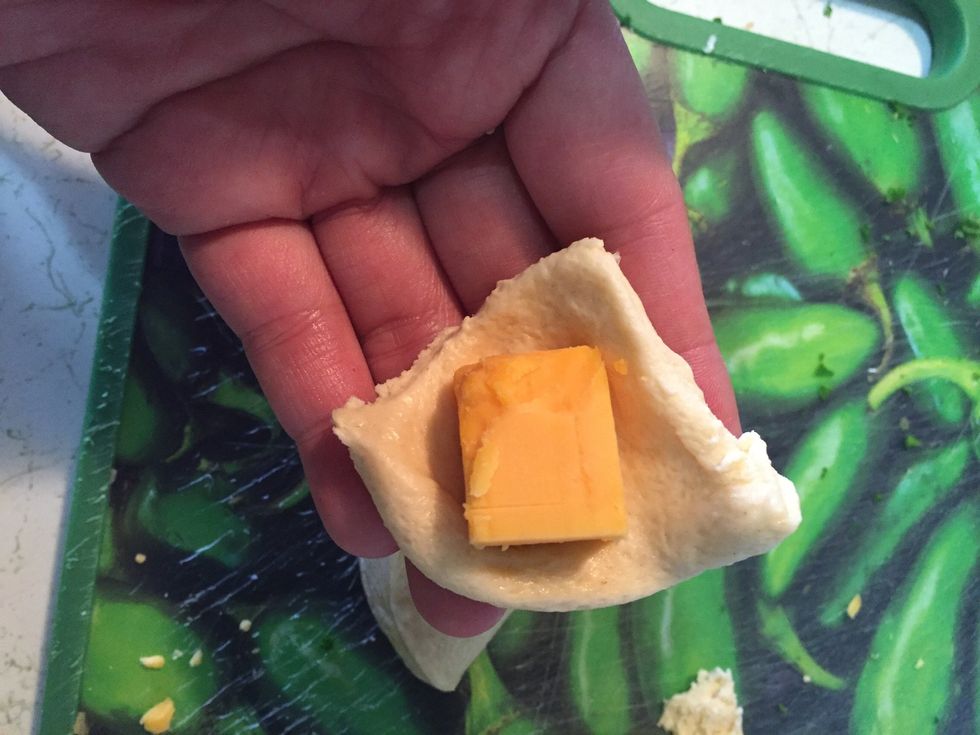 Take the dough and one cube of cheese, wrap and roll it.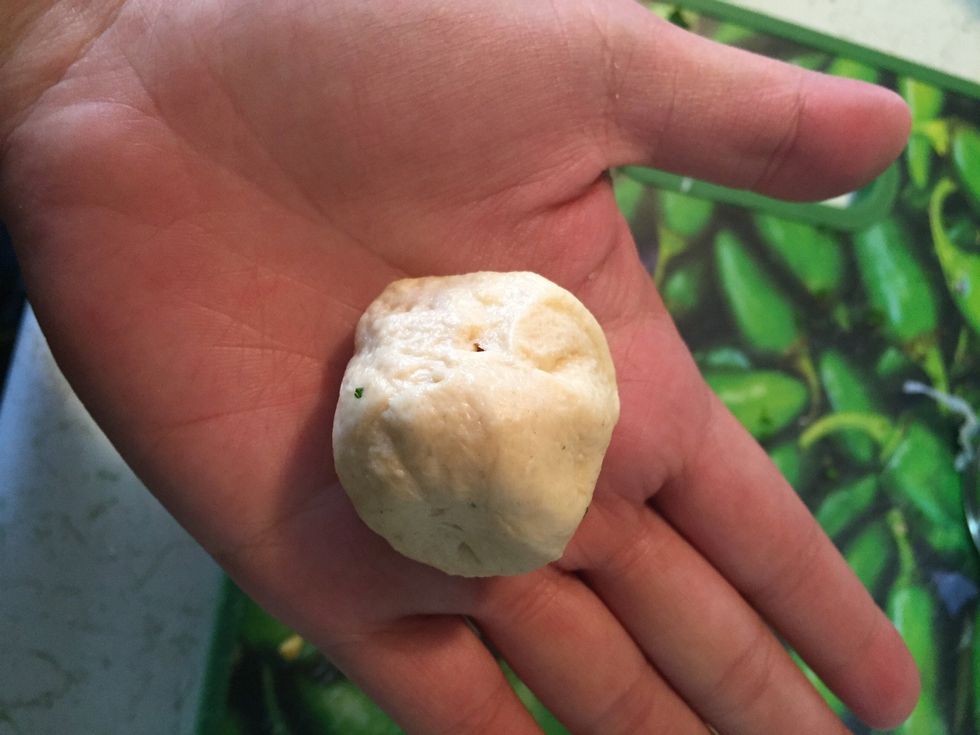 It should look like this. Bake at 400F for 10-12 minutes.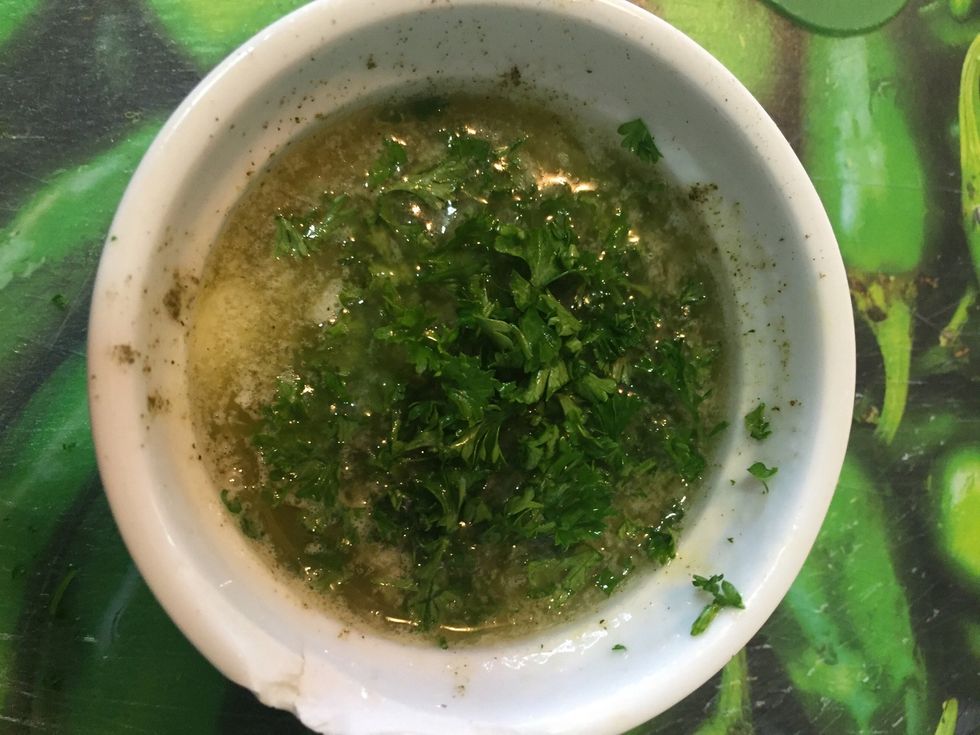 In the microwave, melt butter, garlic salt, and parsley. As soon as the cheese bomb came out from the oven, brush the butter mixture.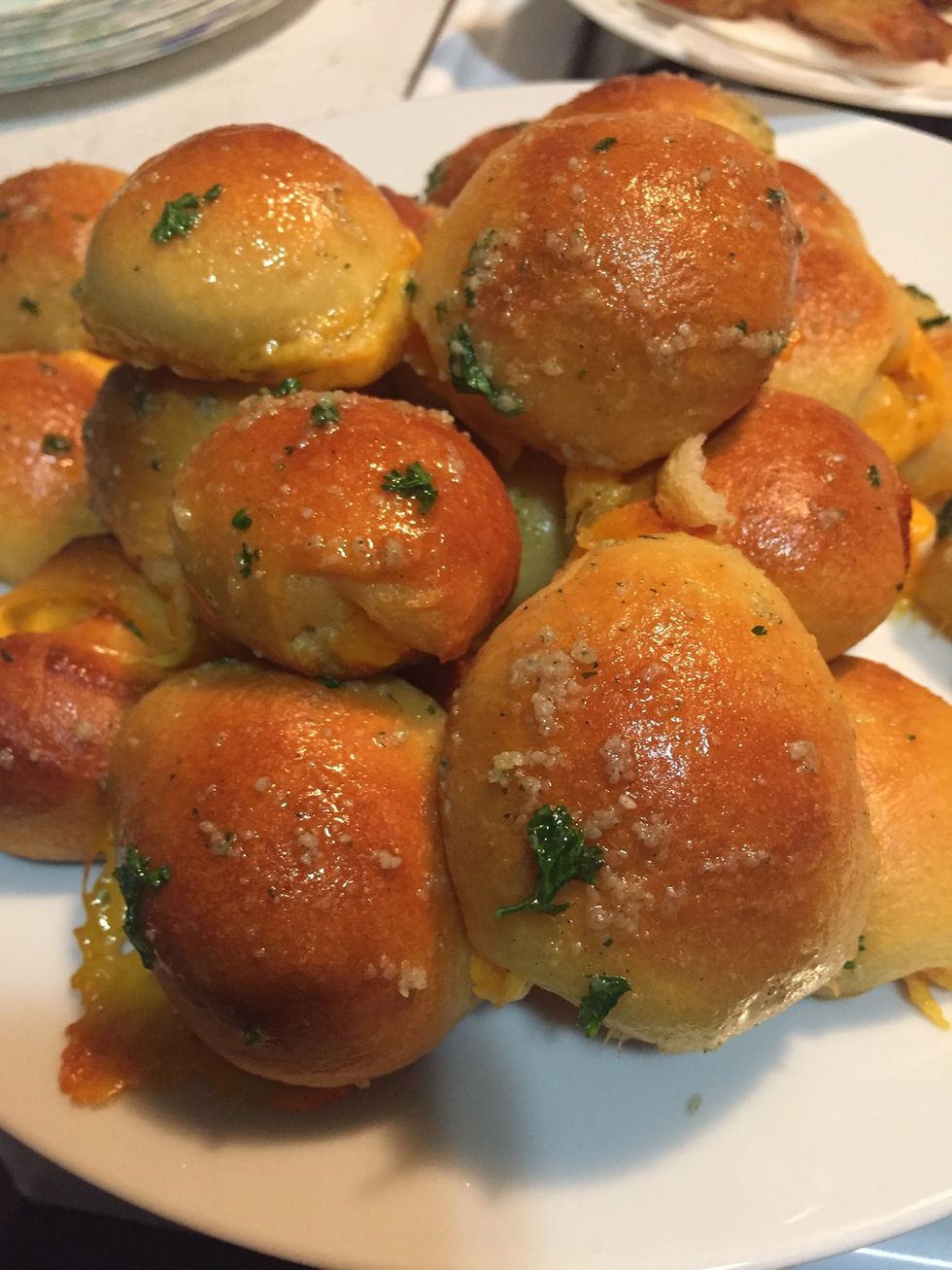 Enjoy while it warm 🤗
1.0 Pillsburg biscuit
1.0 Cheddar cheese
1/2tsp Garlic salt
2.0Tbsp Butter
1/2Tbsp Chopped parsley (optional)