How to make cheese balls (brazilian pao de queijo)
Make Cheese Balls (Brazilian Pao De Queijo)
106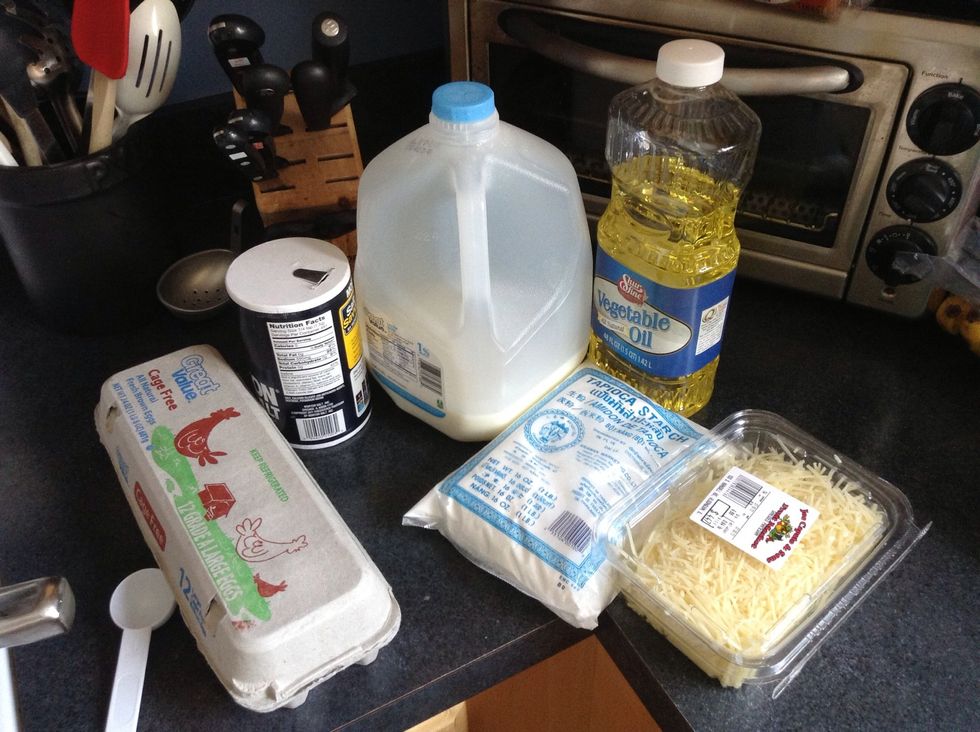 Gather your supplies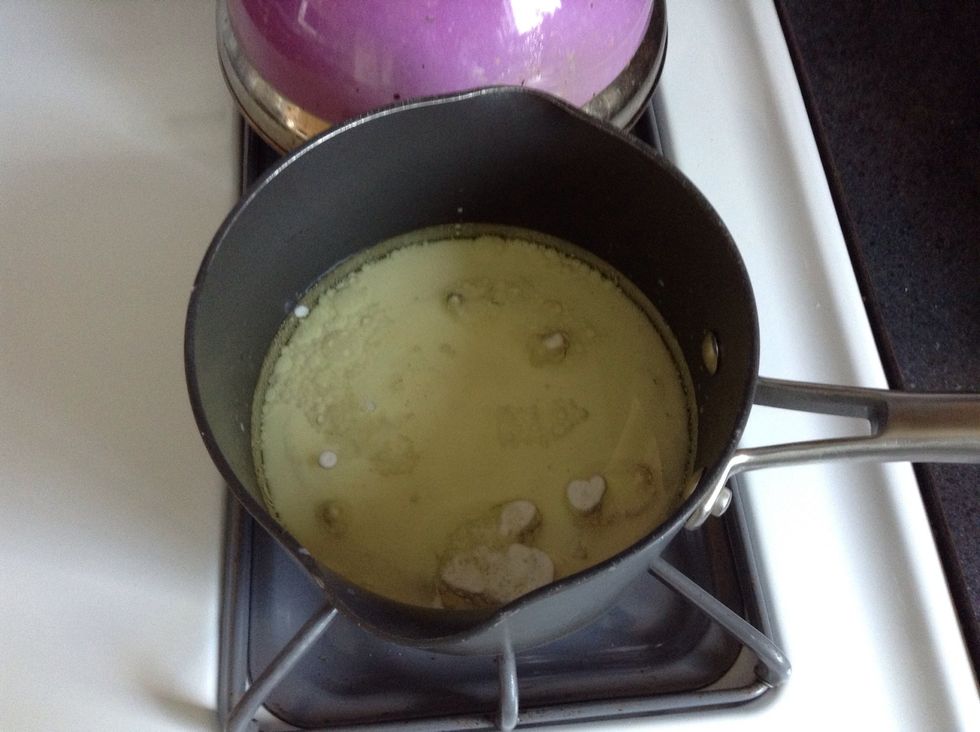 Put the milk, oil and salt on a pan and wait for it to boil. Keep an eye on it the whole time, because milk tent to spill when it boils.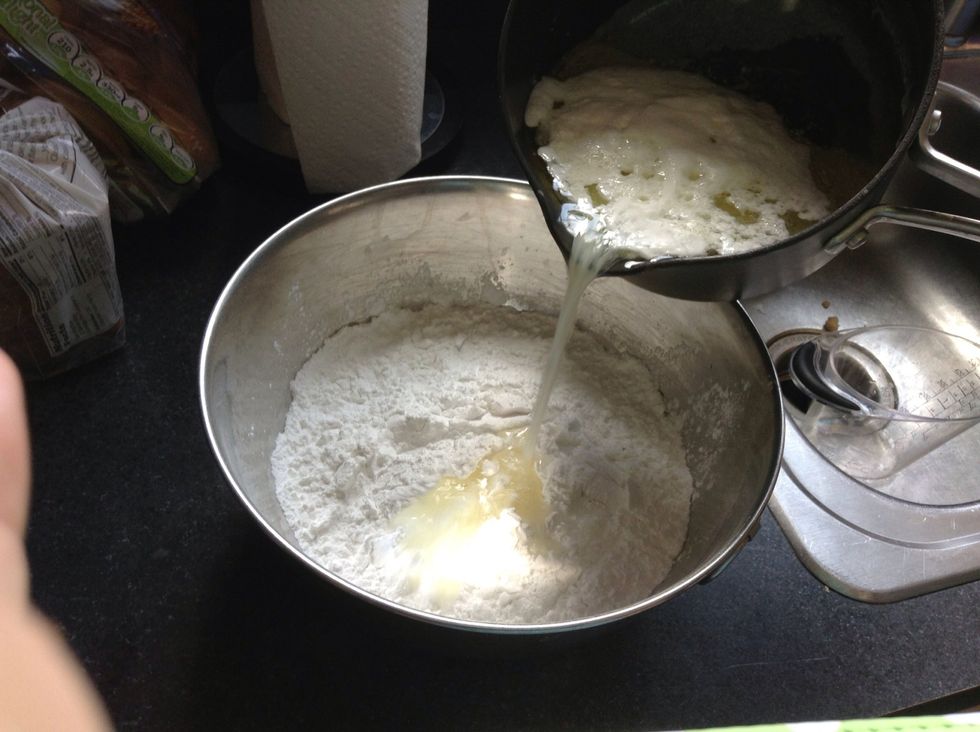 Put the starch on a large container. Pour the boil mixture on it and stir until it makes a dry dough. Be careful, it's really hot.
It's going to look like this.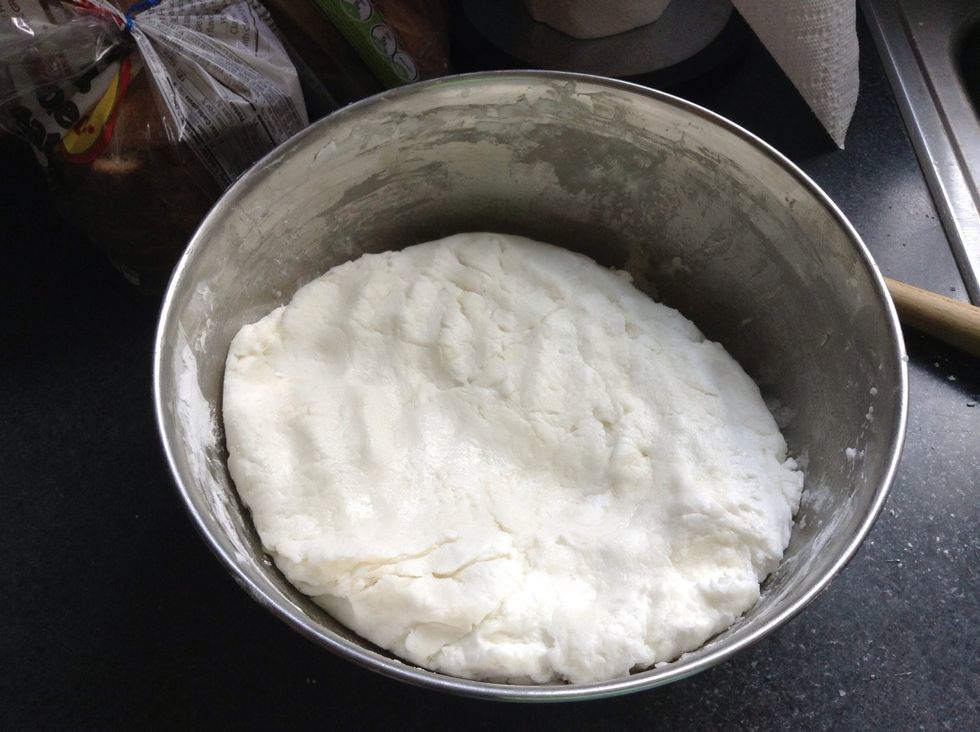 Add water just enough to make it more consistent. Should look like this.
Put the dough for a little bit in the fridge just to cold down before you add the eggs. That's really important, because when you add the eggs in the hot dough the bread doesn't grow much in the oven.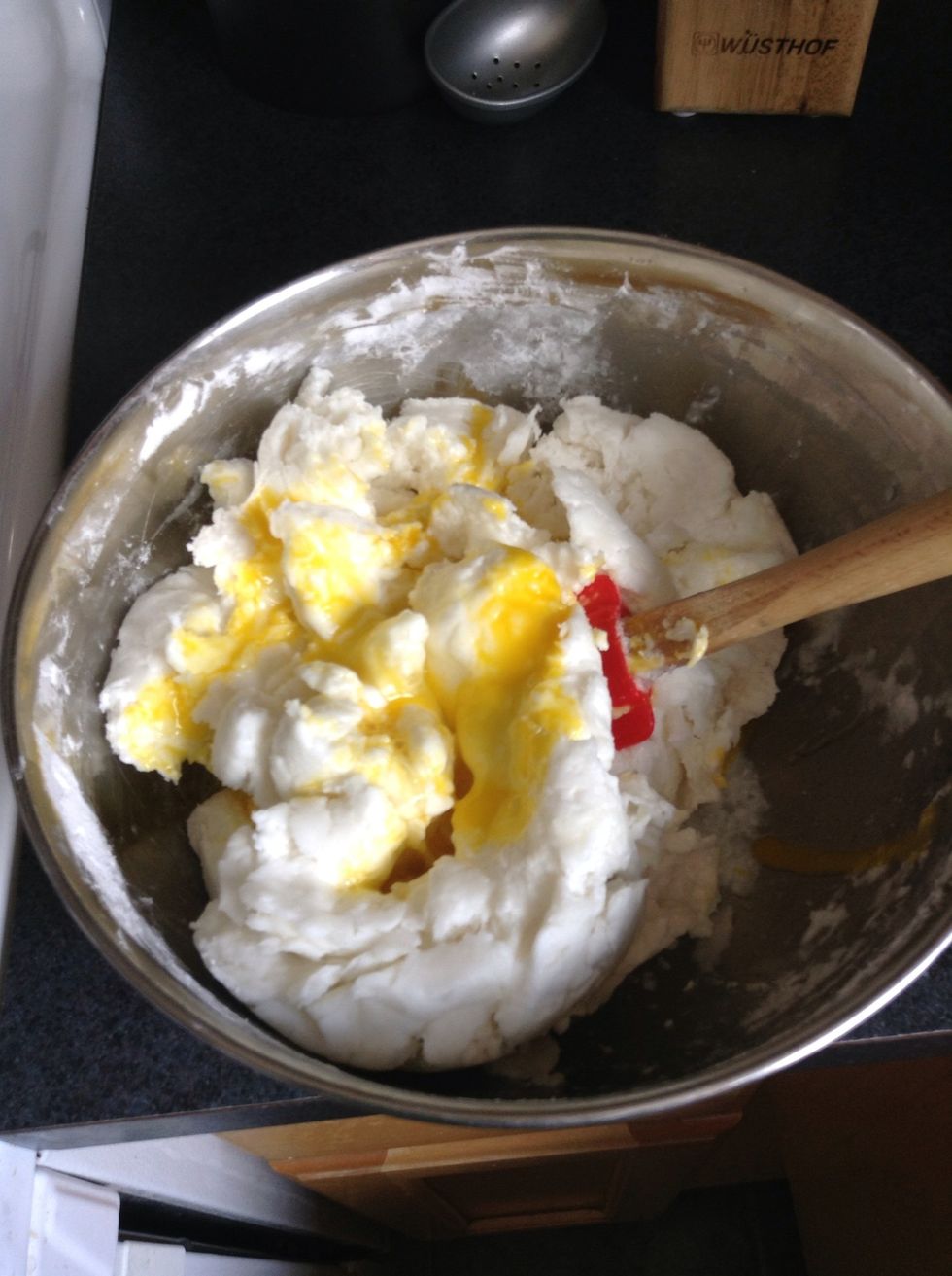 Add one egg at a time. It can happen that you don't need to use all the eggs, or that you need to use more. That's why I put one at a time, so I feel the texture. You may want to use you hands to mix.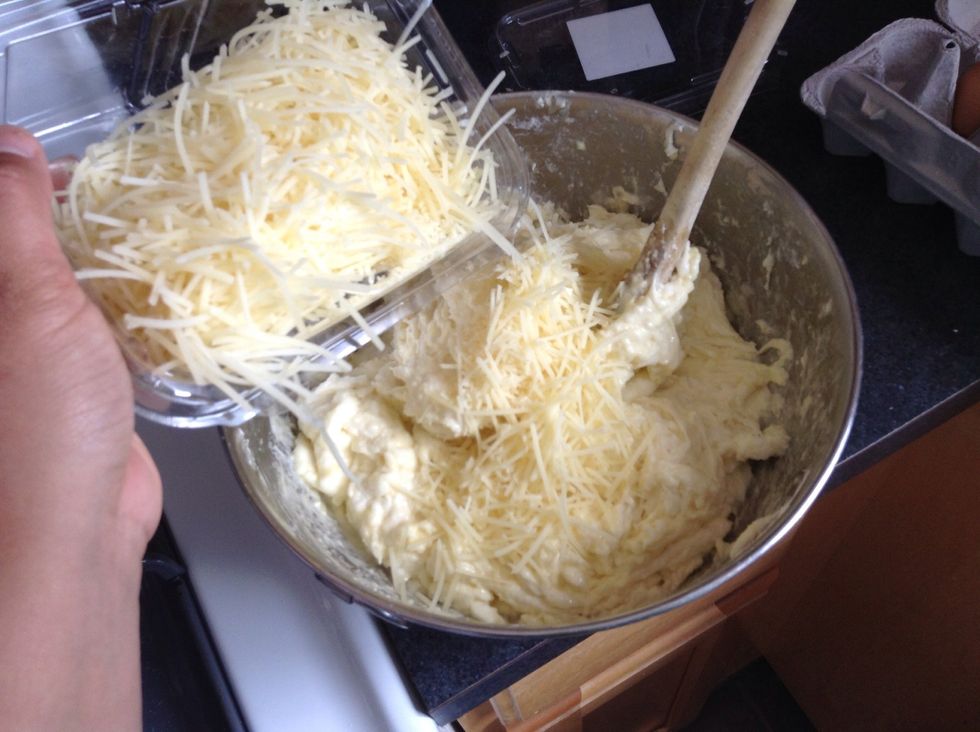 After the eggs, add the cheese and mix it well, so there is cheese in the whole thing.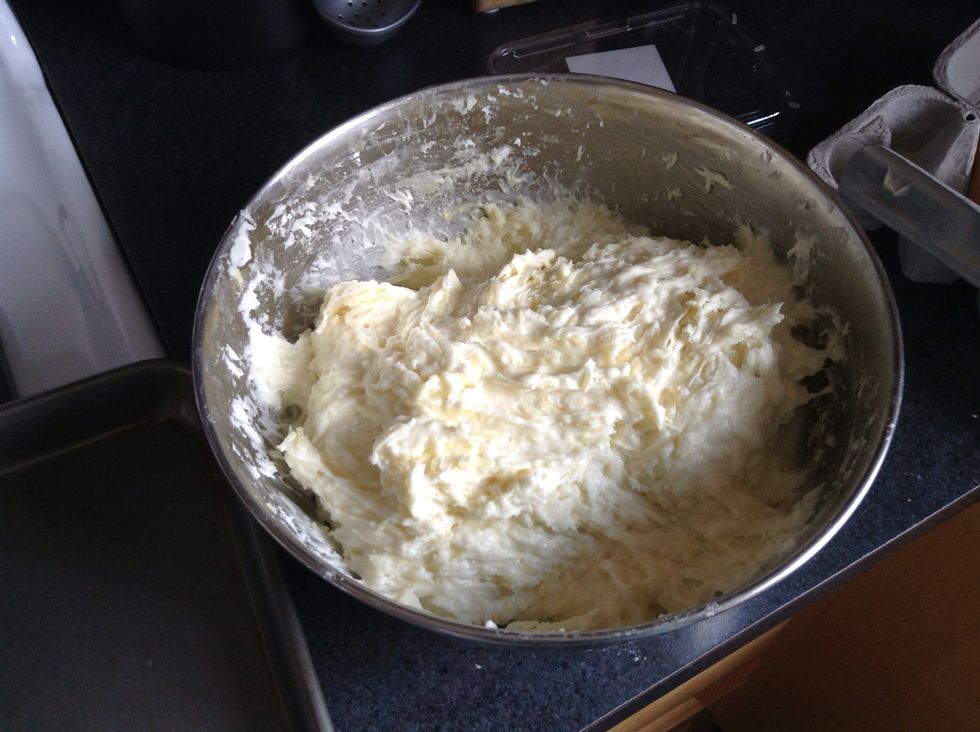 It should look like that, or more consistent. If it doesn't stick in your hands much and/or if you are able to make little balls with it you have it right.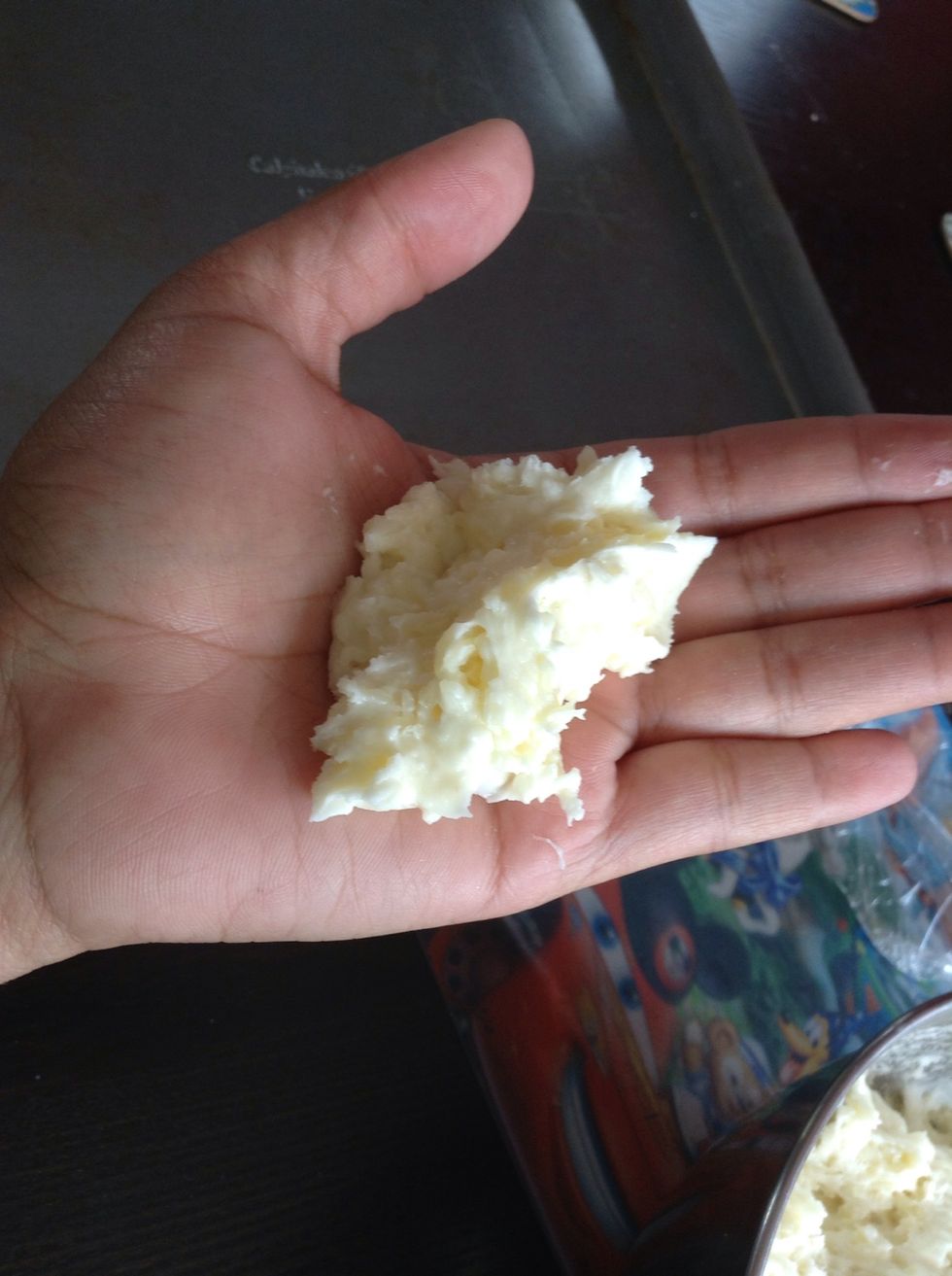 Get a spoonful of the dough and roll it up in you hands until it makes a ball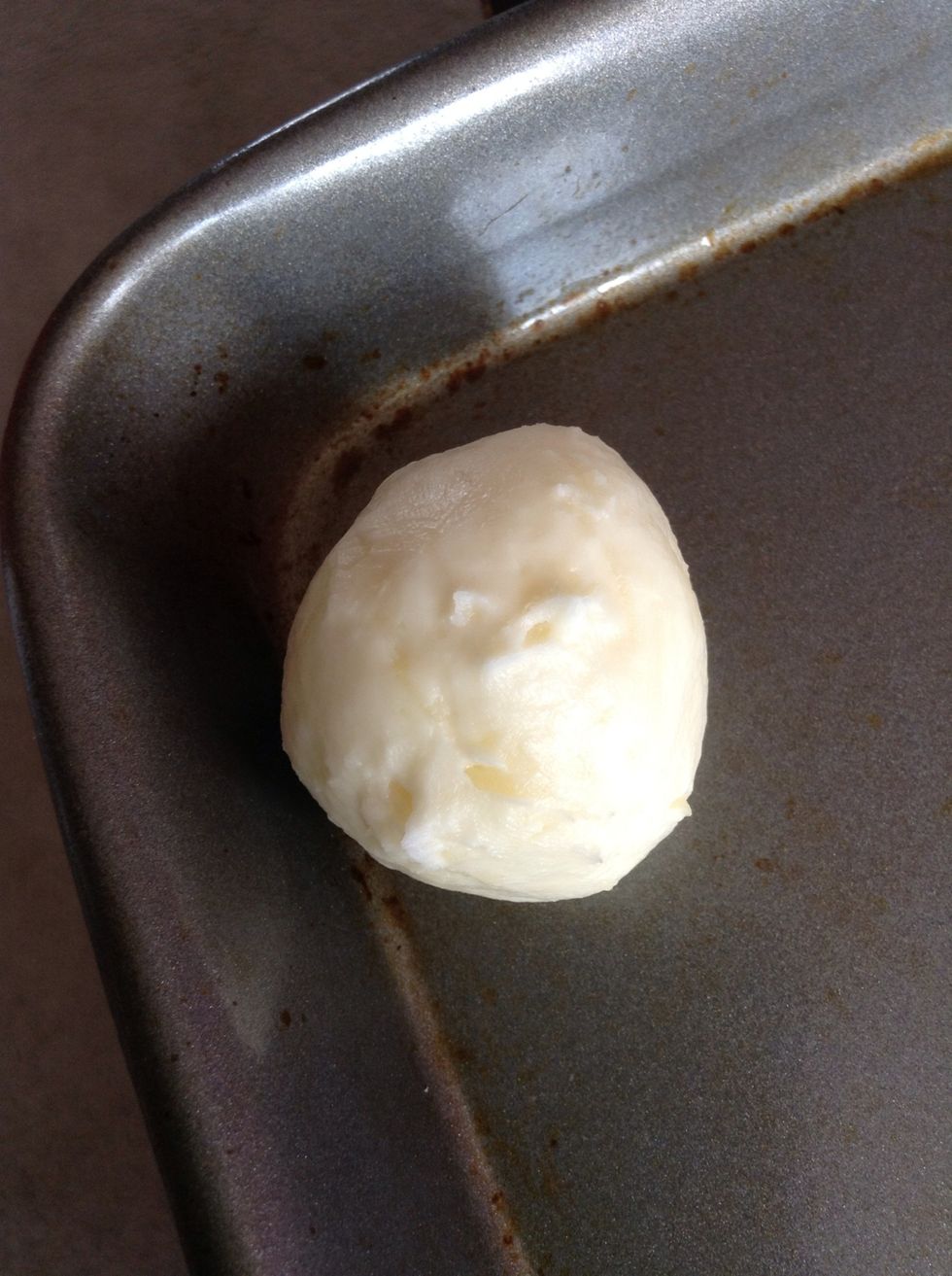 Like that.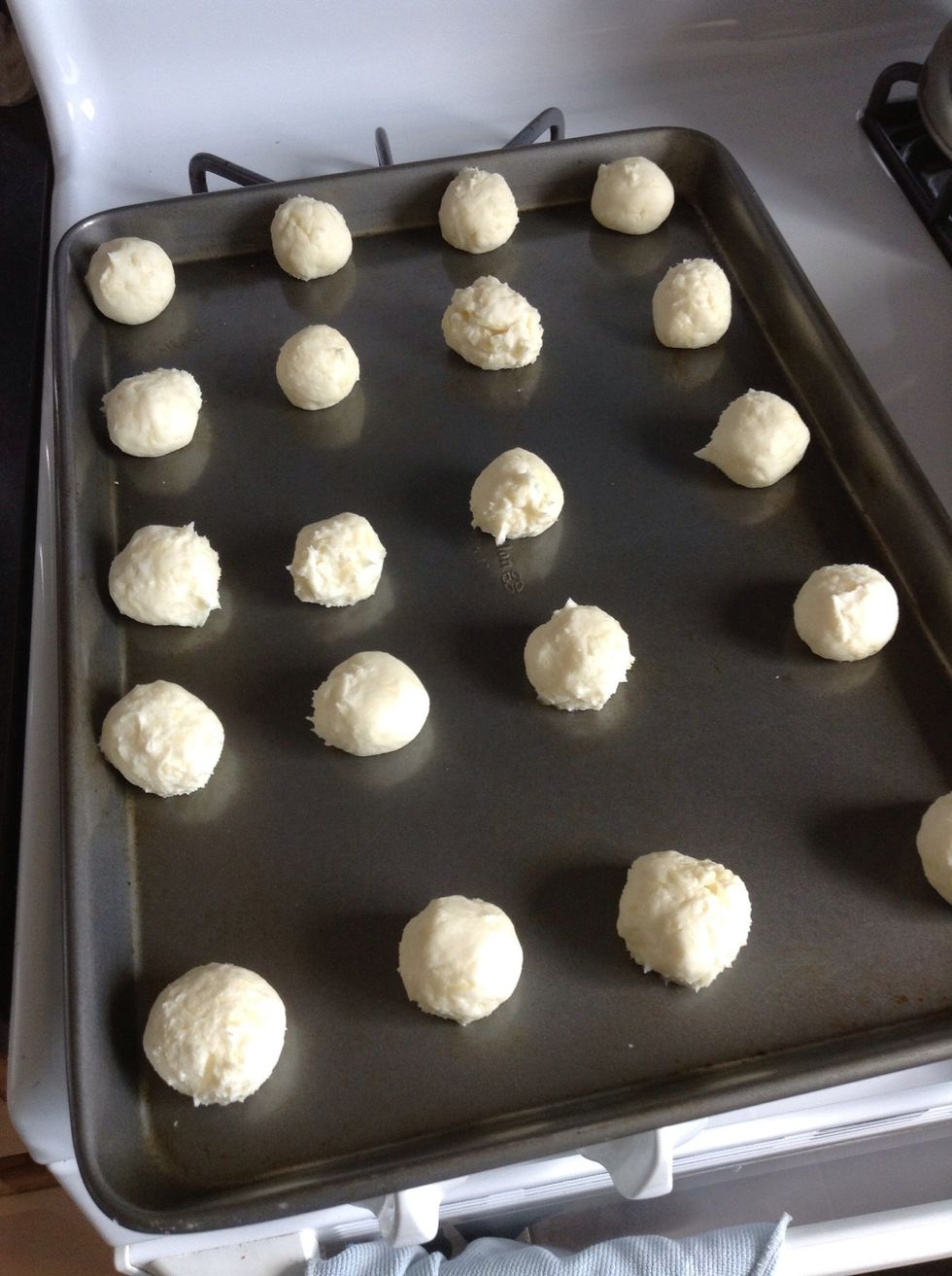 Put it all in a tray a little separate from each other to give room for it to grow. Pre-heat the oven 400/450F.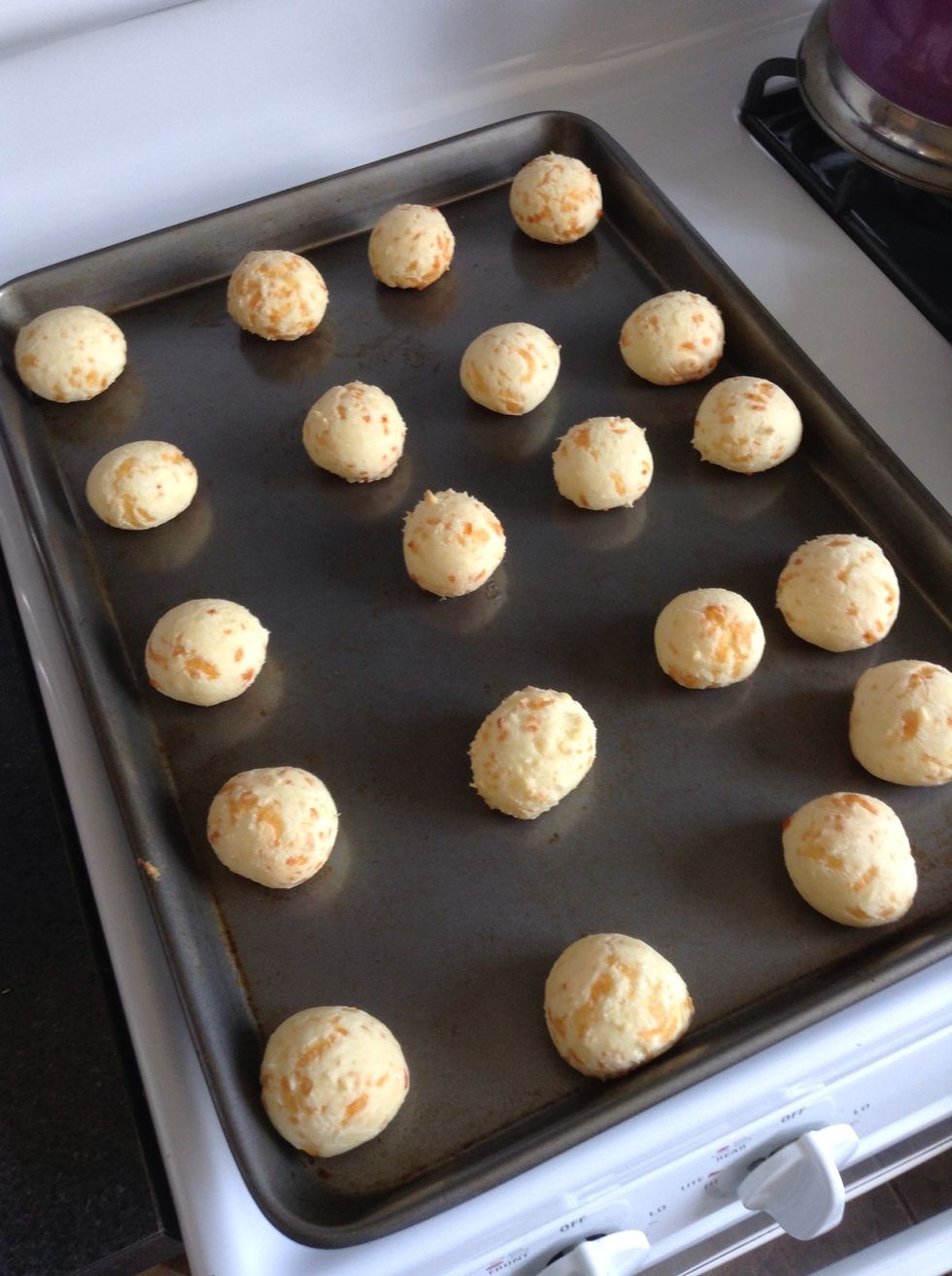 It takes around 30 min to be ready, or until it's golden like that.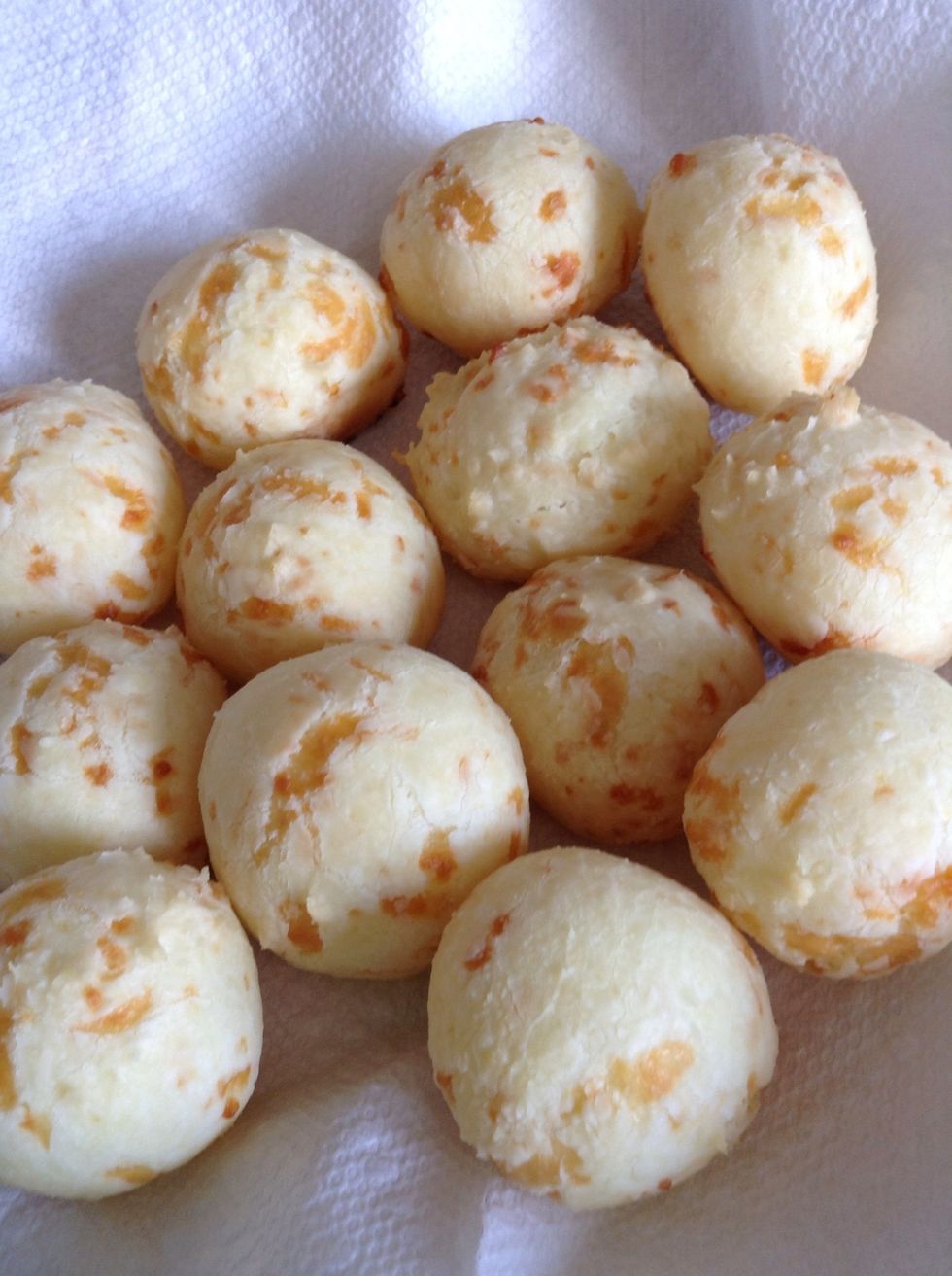 Ready! Enjoy!
2.0lb (1 Kg) Tapioca starch
2.0c Milk
1.0c Oil
1/2Tbsp Salt
3.0 Eggs
11.0oz Graded Parmesan cheese