How to make chee cheong fun
Ccf is a simple steam rice roll resembling pork intestine.Served as part of dim sum, snack or main you can have it plain or with filling.A very yummy version of this dish is from Kampar,Perak.
988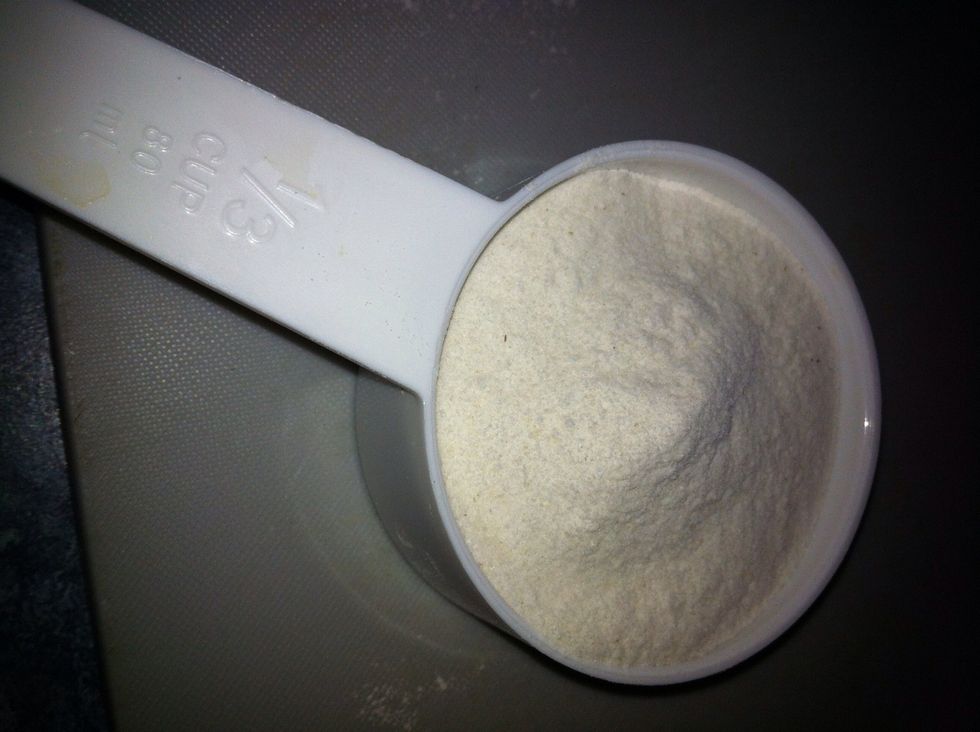 Measure the rice flour. Tip: the older the rice the better the noodle. It will be less sticky.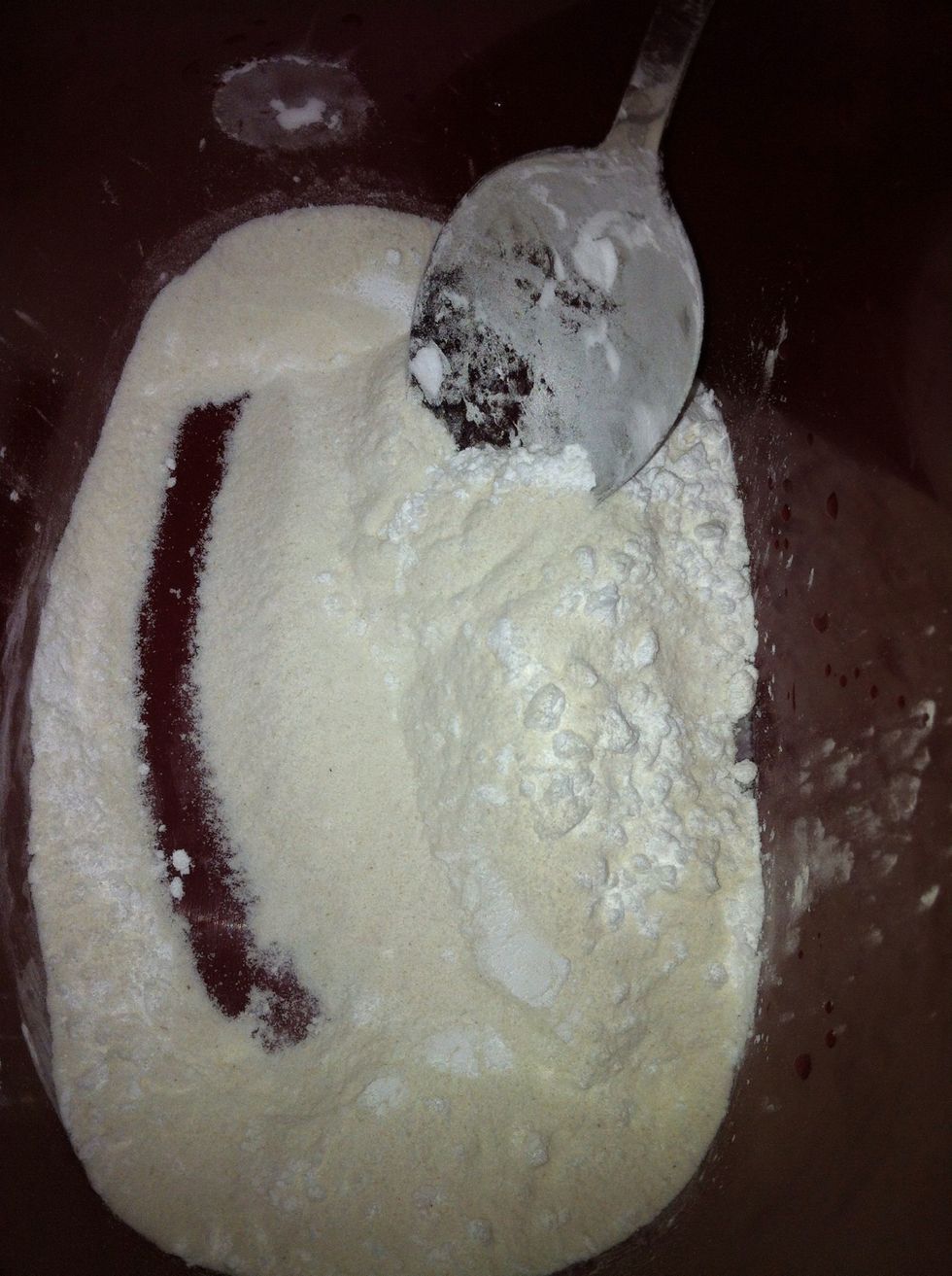 Mix it with the wheat starch (you can buy this from oriental stores), salt & water.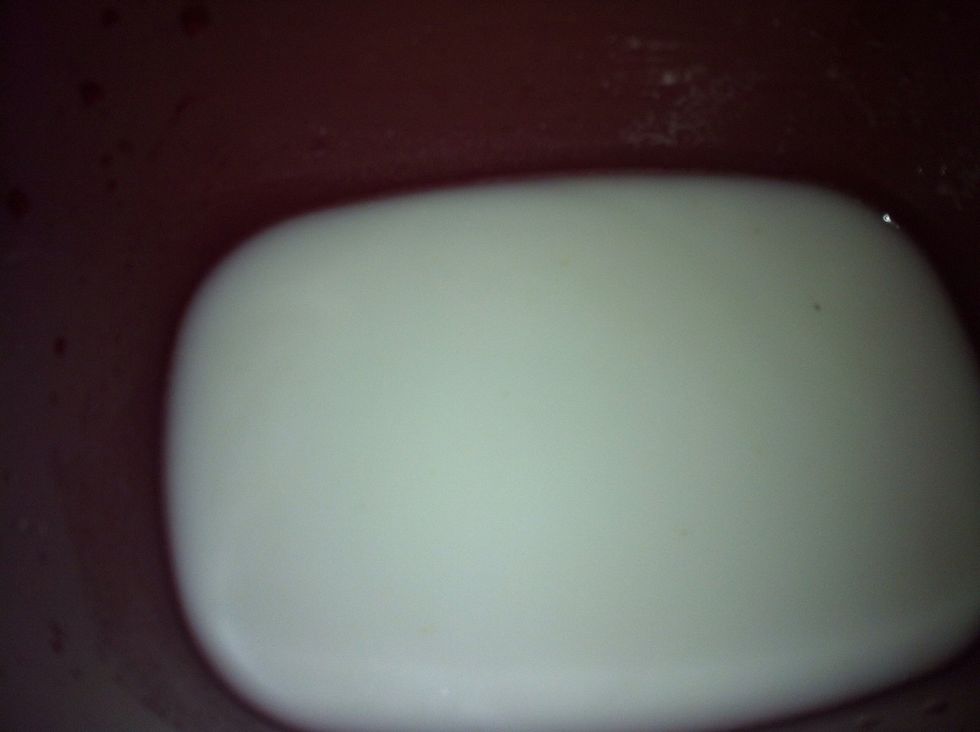 Stir well from the bottom as the flour will stay down when resting.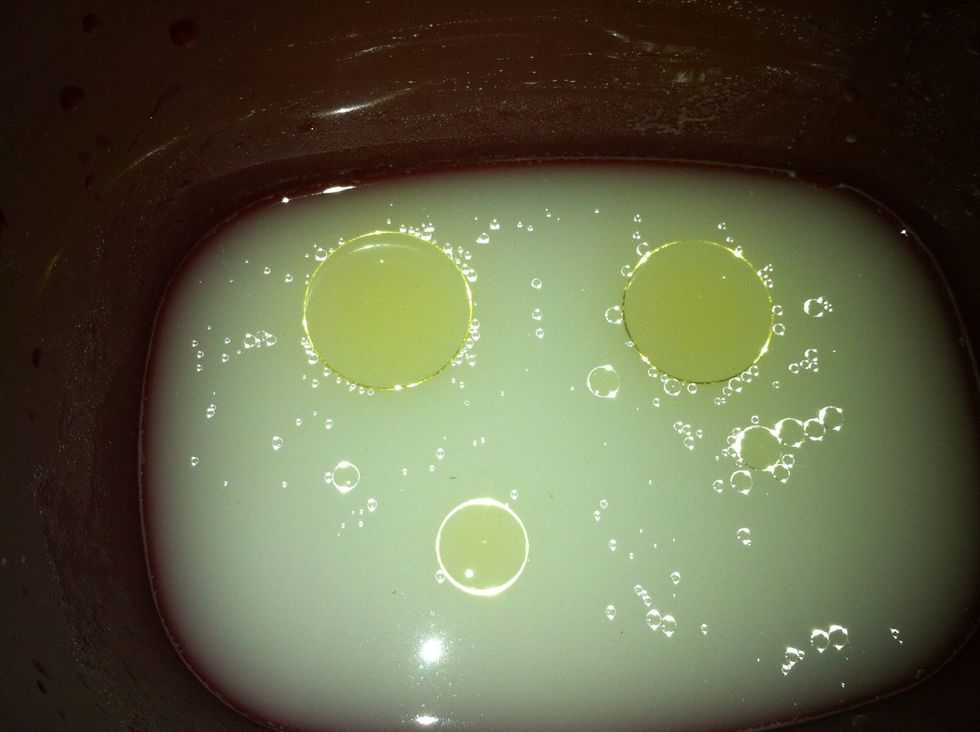 Now add the vegetable oil and let the mixture stand for an hour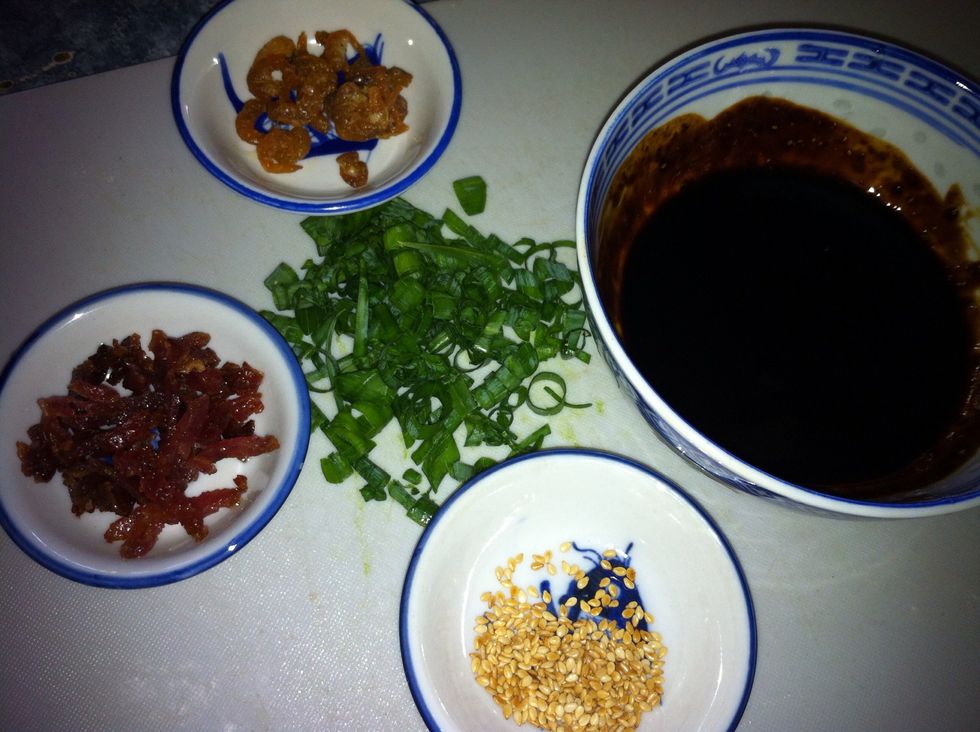 Gather the balance ingredients. Toast the sesame seeds. Finely dice the Chinese sausage and cook it. Gently fry the dried prawns, and slice the spring onions. Keep each of these separate.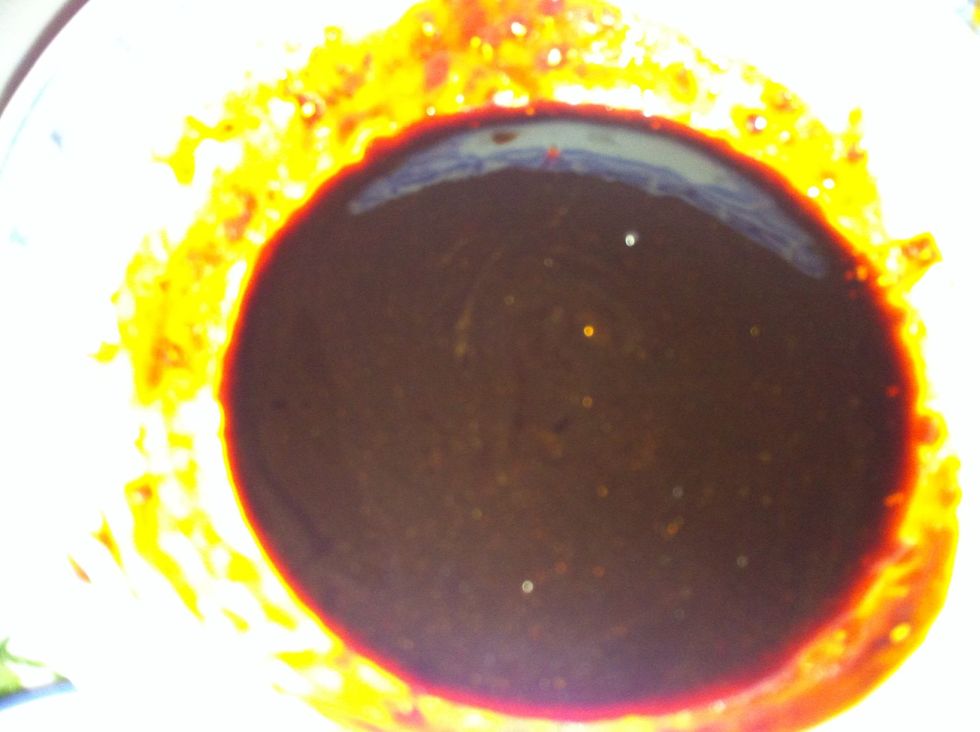 For the sauce mix all the ingredients and it is important to taste and adjust it accordingly.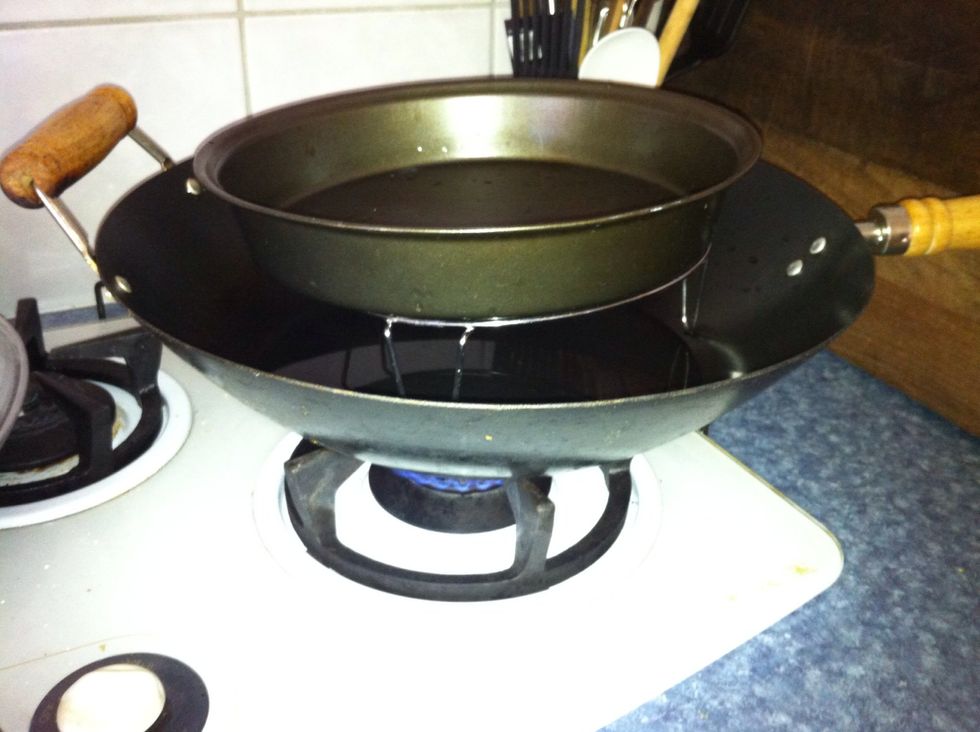 Prepare a wok or steamer. Boil the water. Ideally use a rectangular pan. If you don't have a round cake tin will do.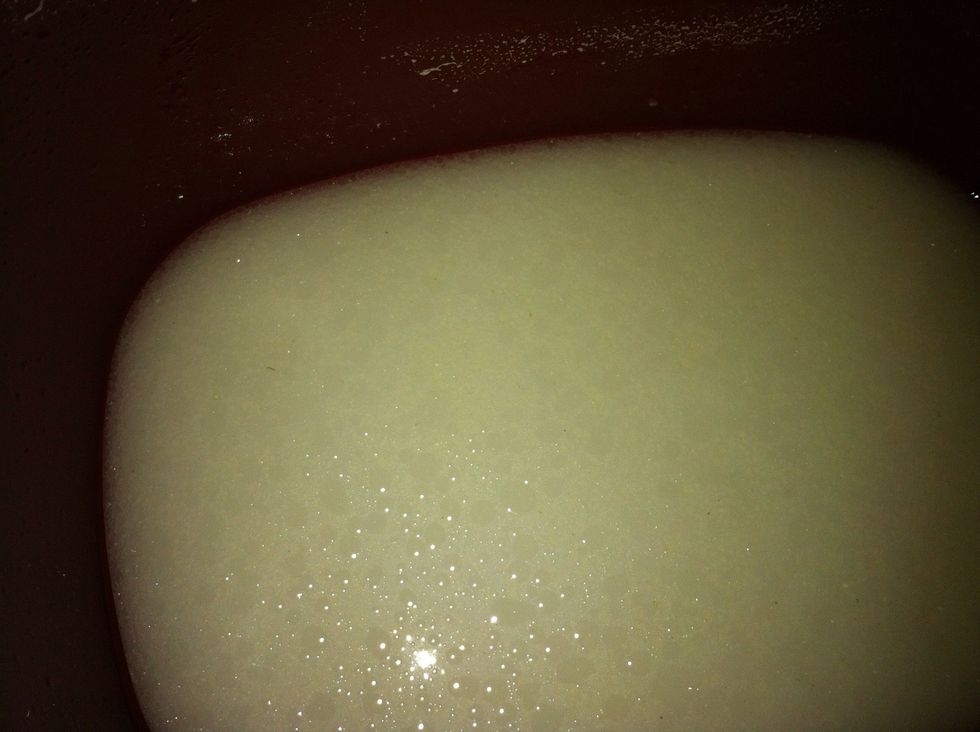 After an hour there will be many little oil spots all over the batter. You may use this for the plain Ccf. I will be making a spring onion version today.
Now add the spring onions and stir well from the bottom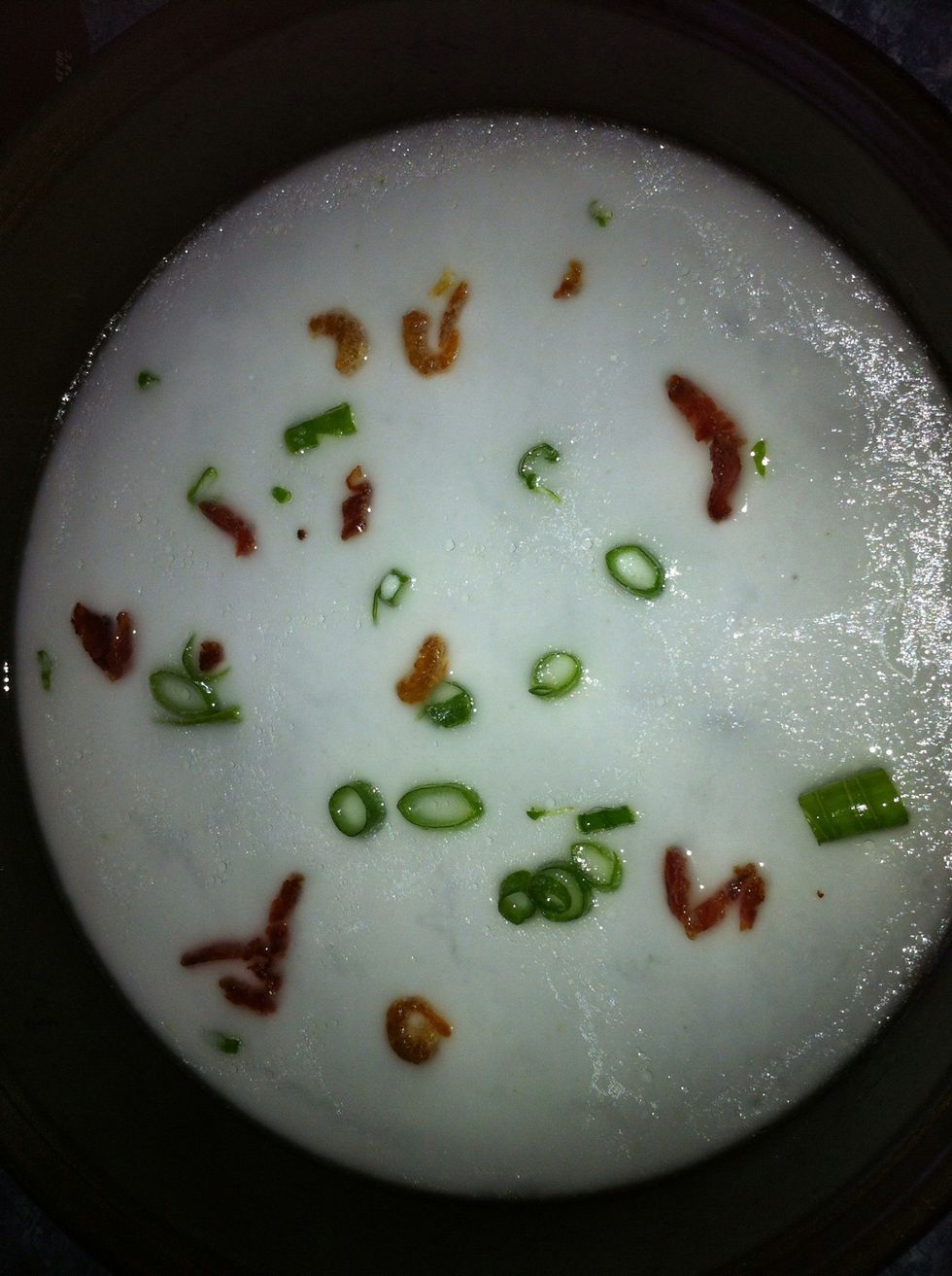 Take the steaming pan, or in this case the round cake tin. Grease it well. Ladle one spoon of the batter. Sprinkle a little of the Chinese sausage and fried dried prawns.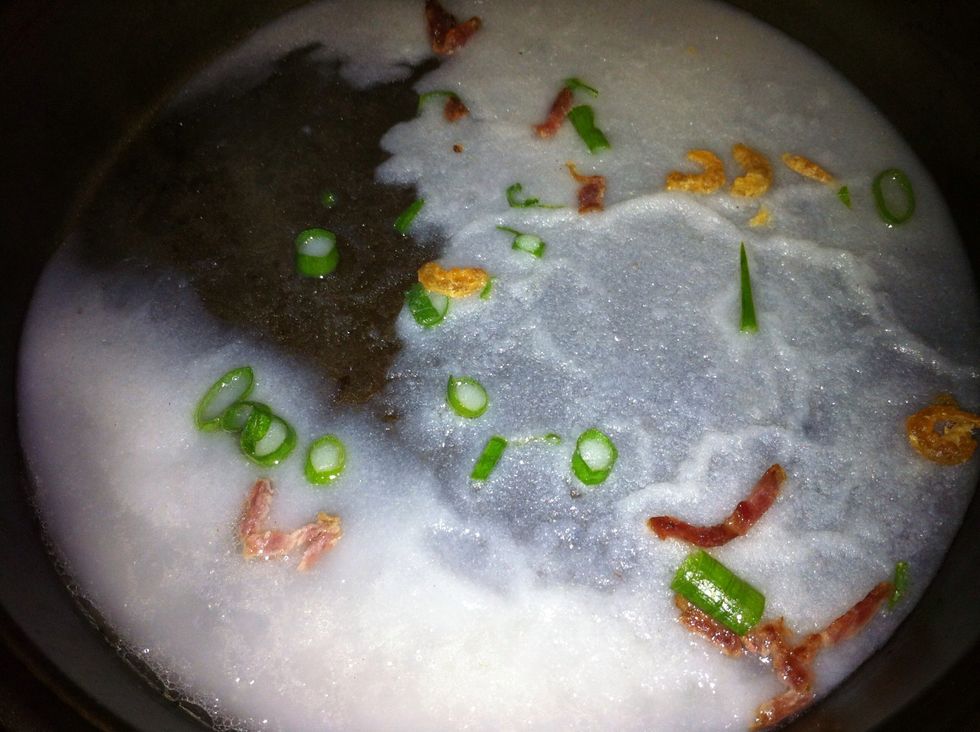 Steam it till cooked. If there is unevenness there will be holes. Do not worry, when this is rolled- you will not see any holes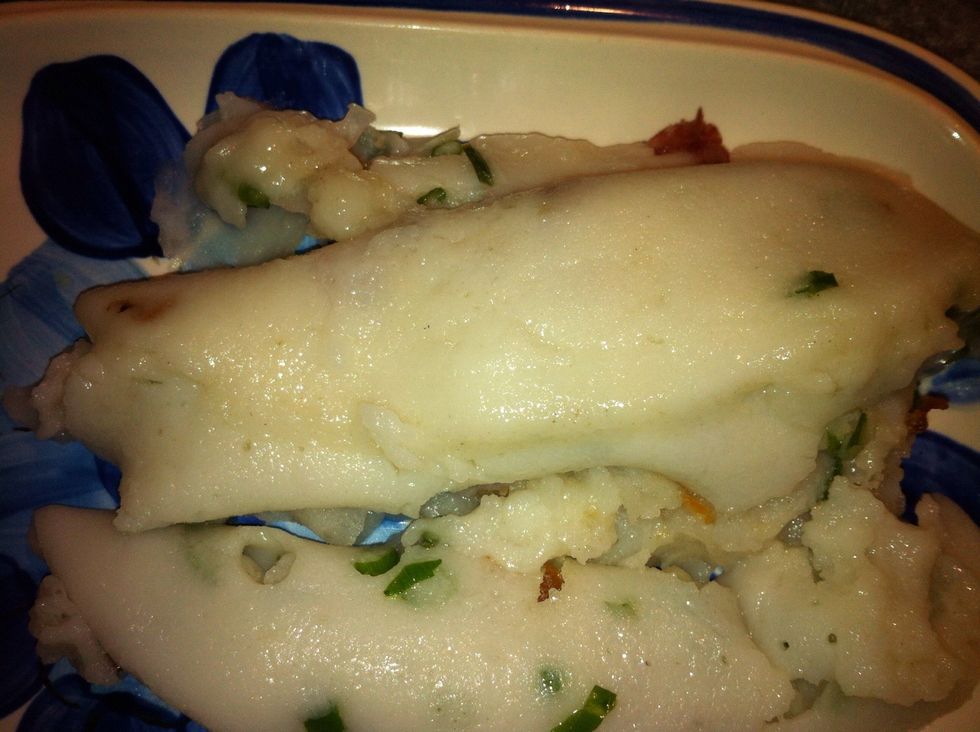 Use a spatula and oil it. Scrap from the side of the tin to loosen the pancake. Now work from one side and roll the pancake to the opposite side gently using the oiled spatula.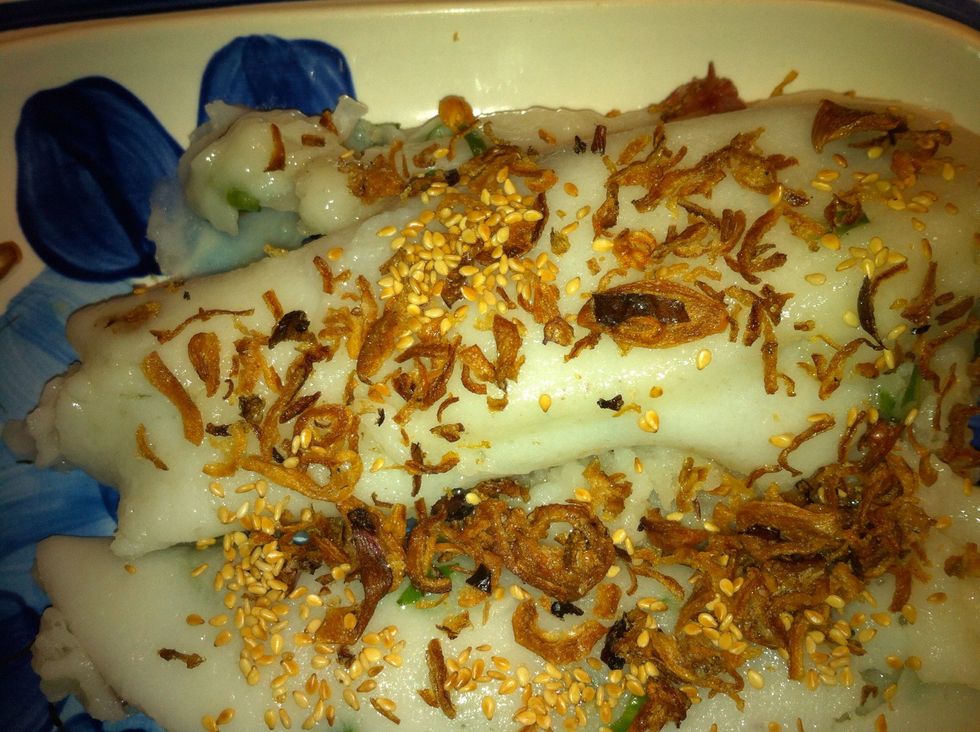 Roll it on to a plate. Keep doing the same for 3 or 4 rolls. Now cut them altogether for a Swiss roll effect. Now drizzle with the sauce and garnish with fried onions and toasted sesame seeds. Enjoy.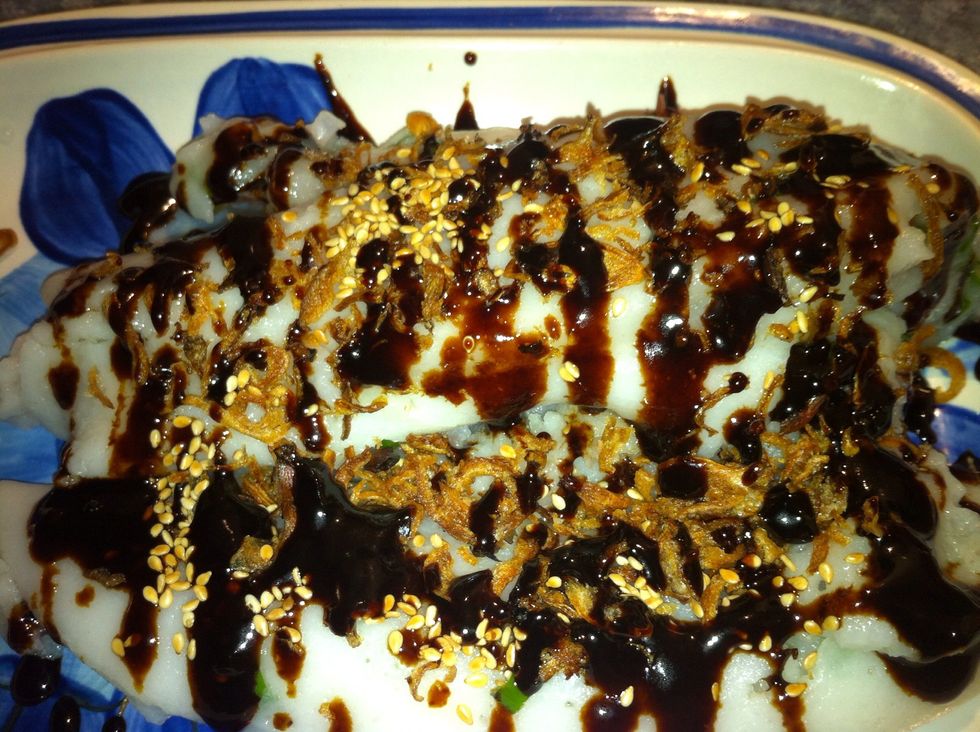 Kampar Ccf includes shrimp paste,red sweet sauce, curry, chilli sauce & pickled green chilli. Some serve this with flat tofu puff, puffy pork rind, bean sprout, fish cake and a ladle of mild curry.
This is a version of plain Ccf with sauce and toasted sesame seeds. Ideal as a snack before lunch or dinner
80.0g Rice flour
1.0Tbsp Wheat starch
300.0ml Water
1.0Tbsp Vegetable oil
1/2tsp Salt
Optional ingredients
1/2 Lap cheong (Chinese sausage)
1.0Tbsp Dried prawns
1.0Tbsp Fried shallots
3.0Tbsp Sliced spring onion or Chinese chives
1.0tsp Roasted sesame seeds
Sauce
3.0Tbsp Hoisin sauce
2.0tsp Sambal Oleg
1.0tsp Molasses
1/2tsp Soya sauce
Sugar to taste
Salt to taste