Preheat oven to 350 degrees Fahrenheit.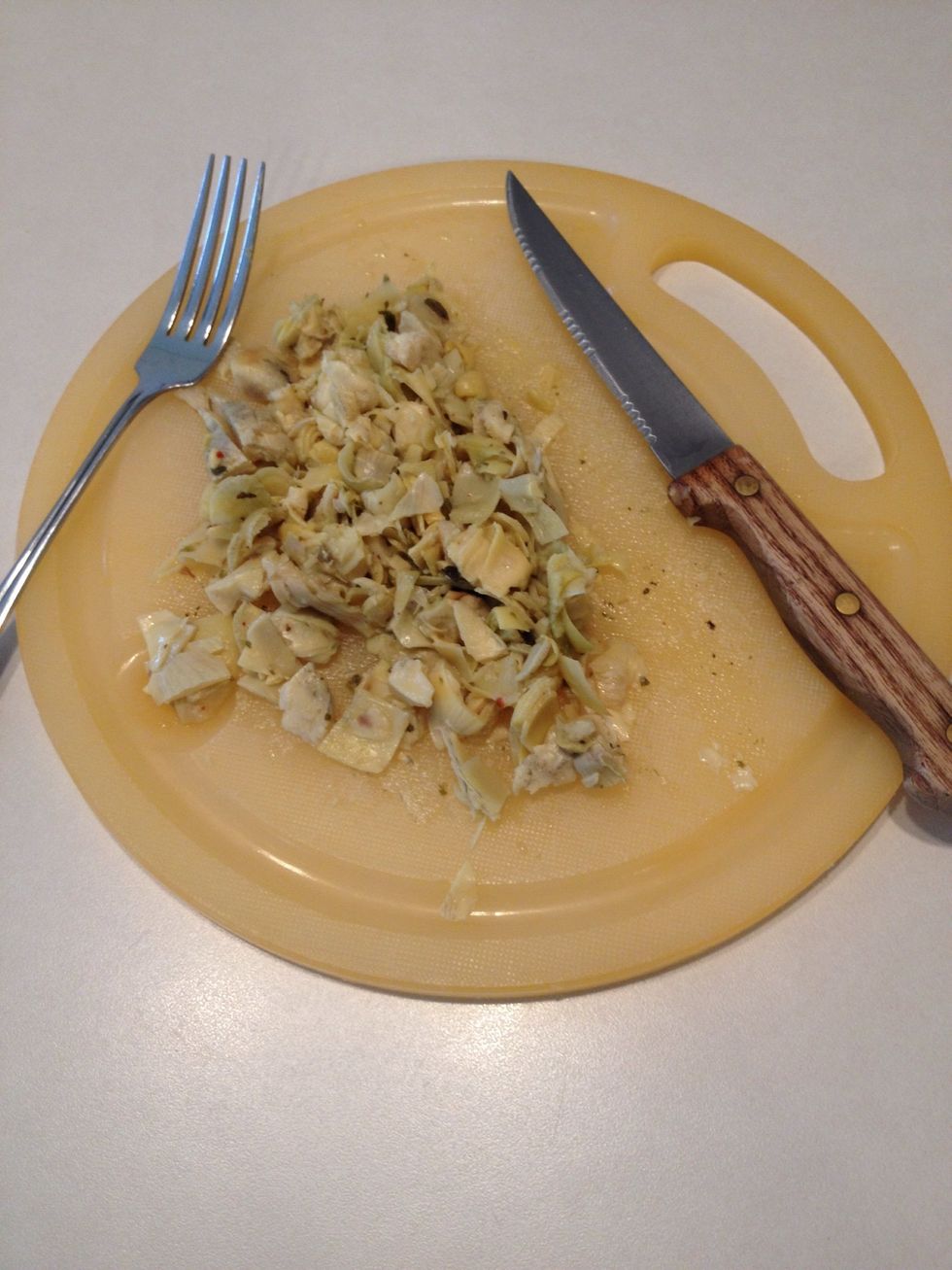 Coarsely chop artichoke hearts. Set aside for later.
Melt butter in a pan over medium heat.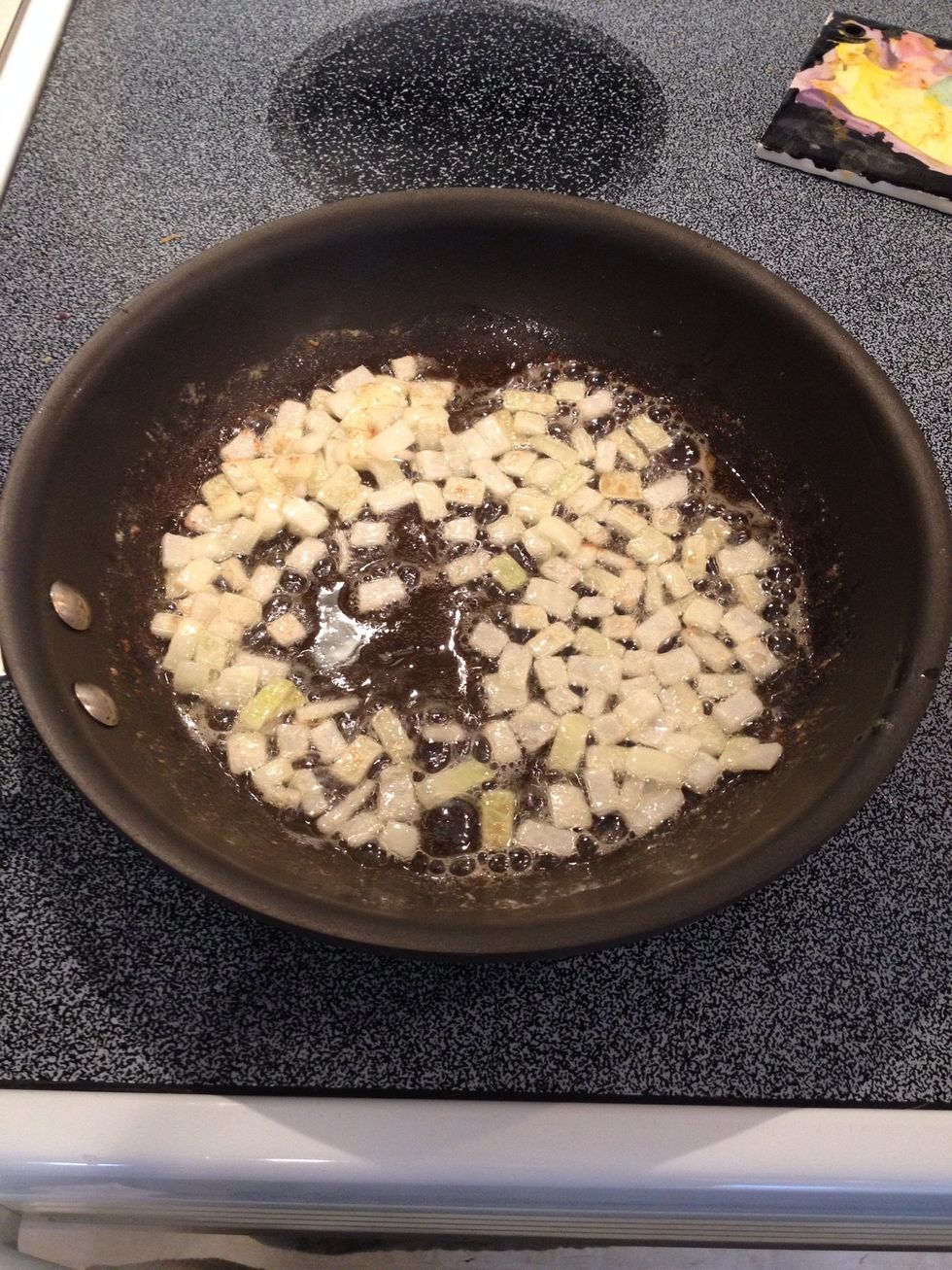 Add onions to butter and cook 3-5 minutes until soft and lightly browned.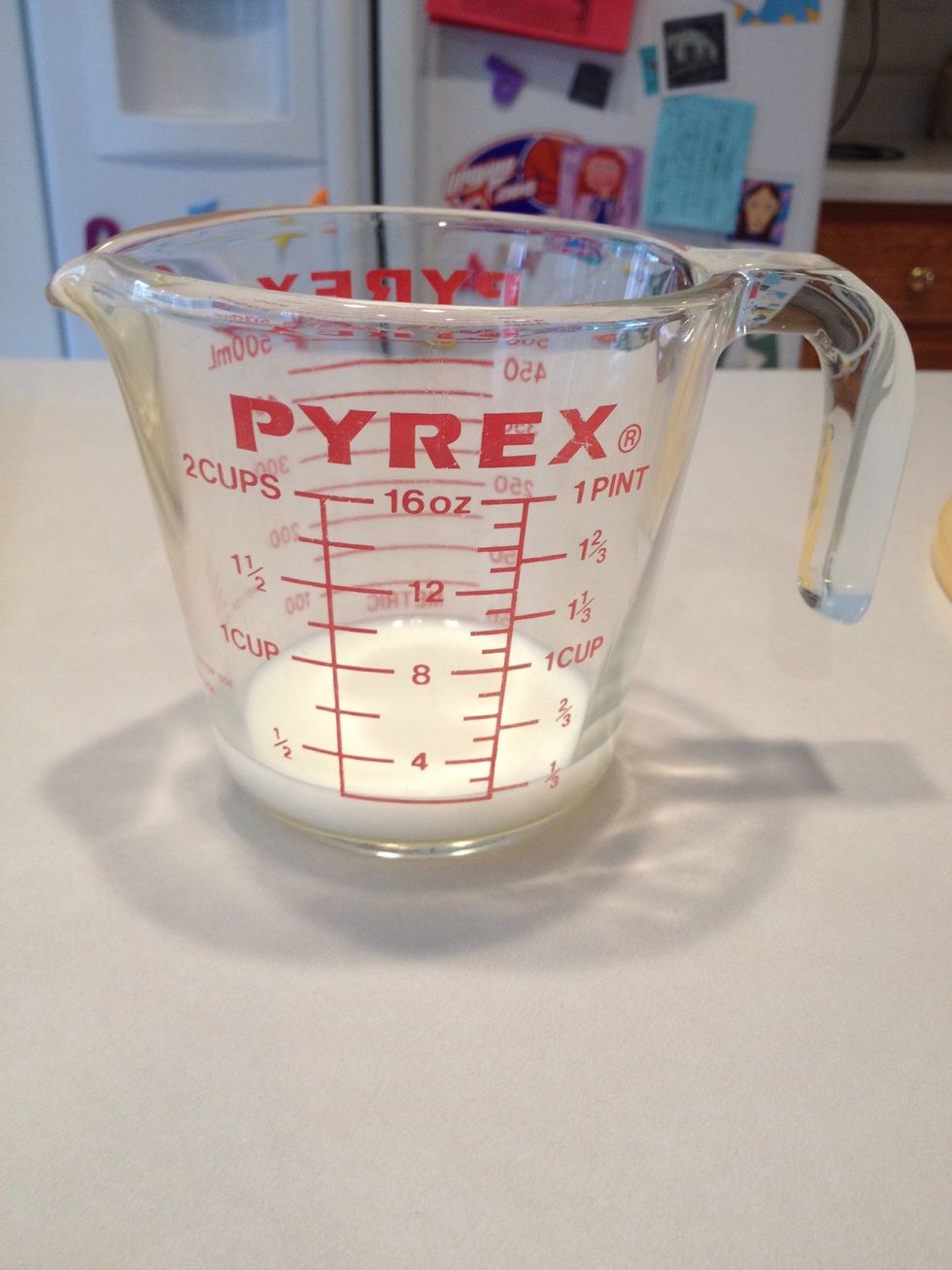 Measure milk.
Add milk to eggs and whisk well.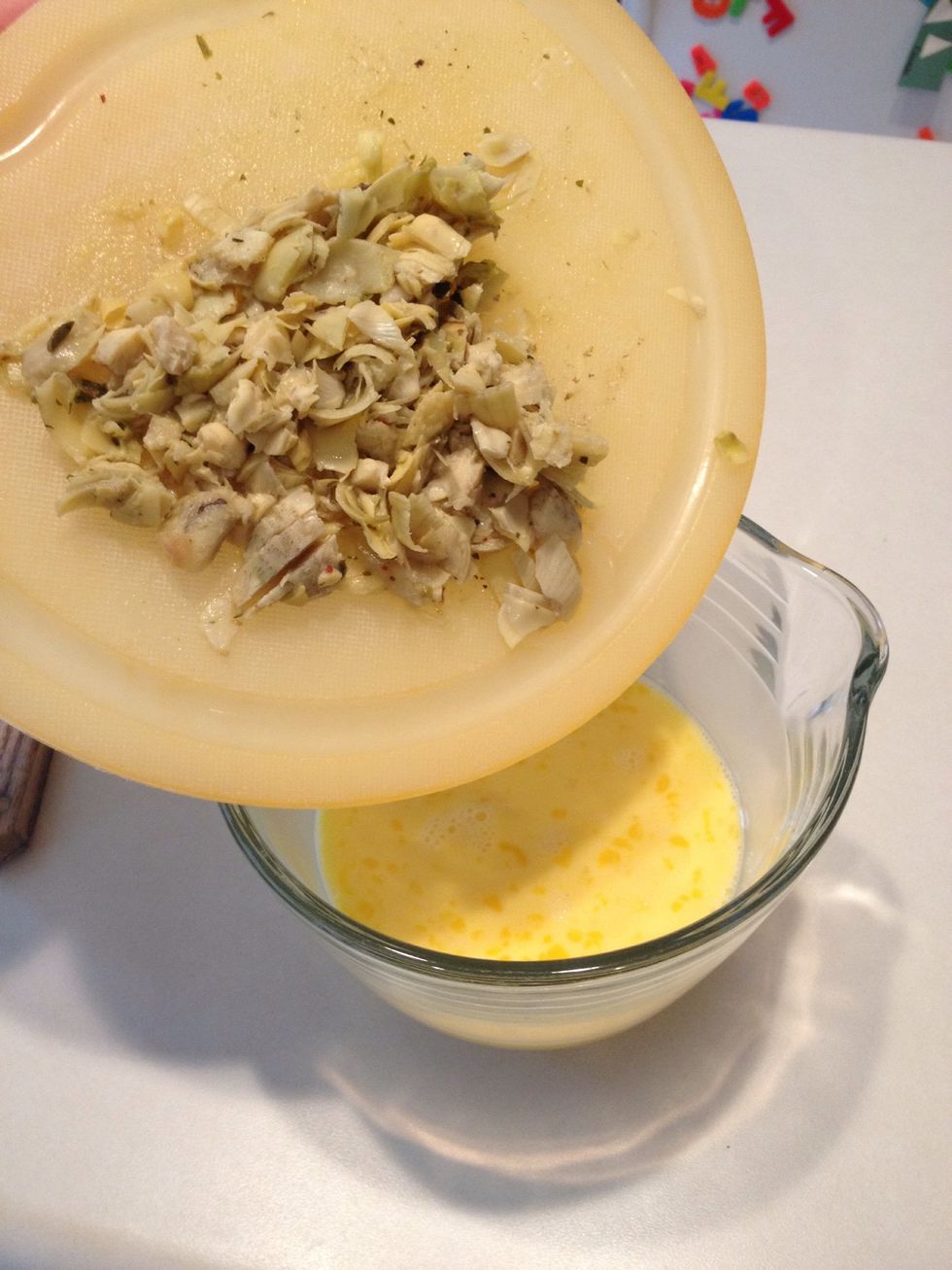 Add artichokes to egg mixture. Stir well.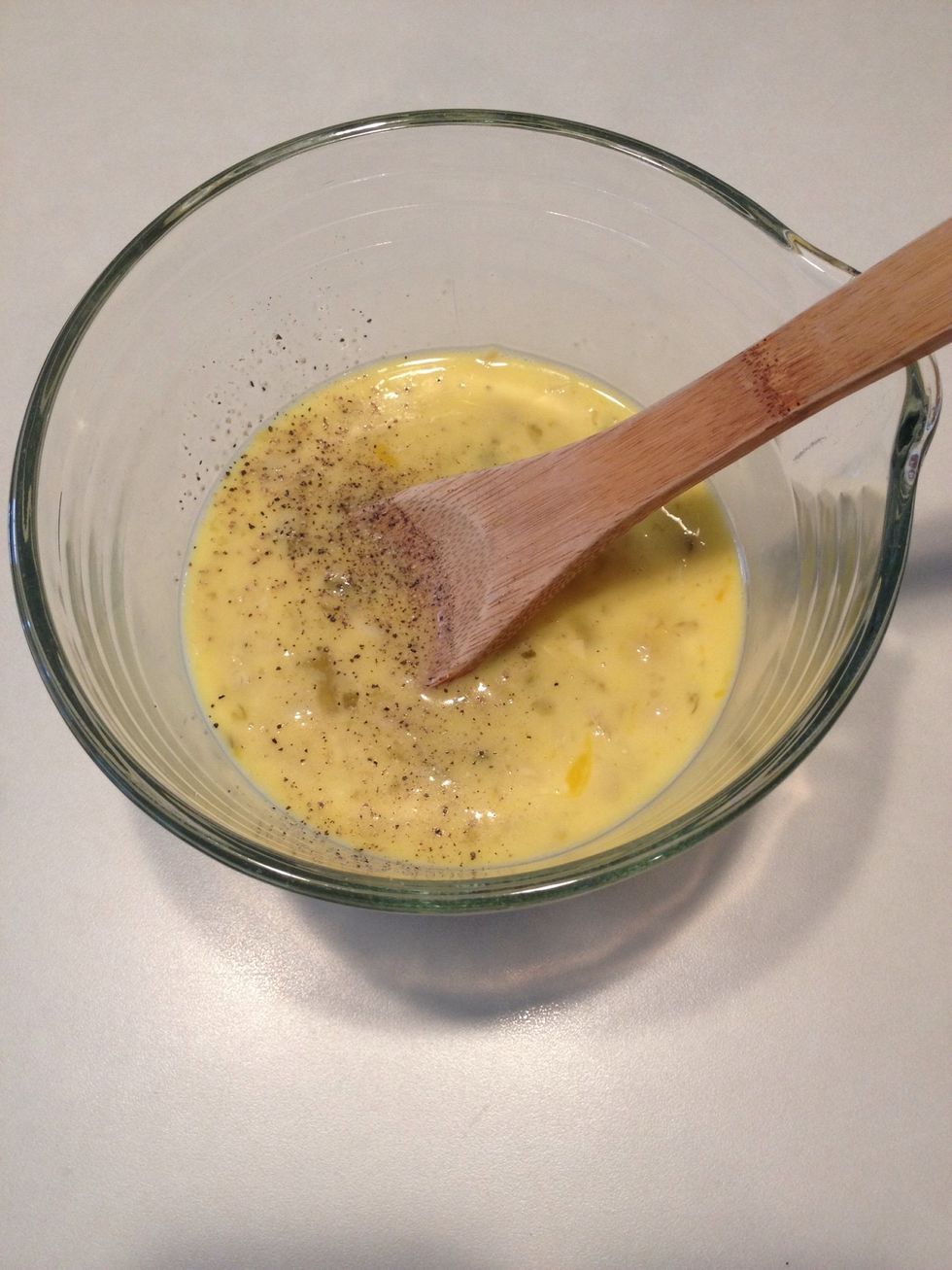 Add pepper. Stir well.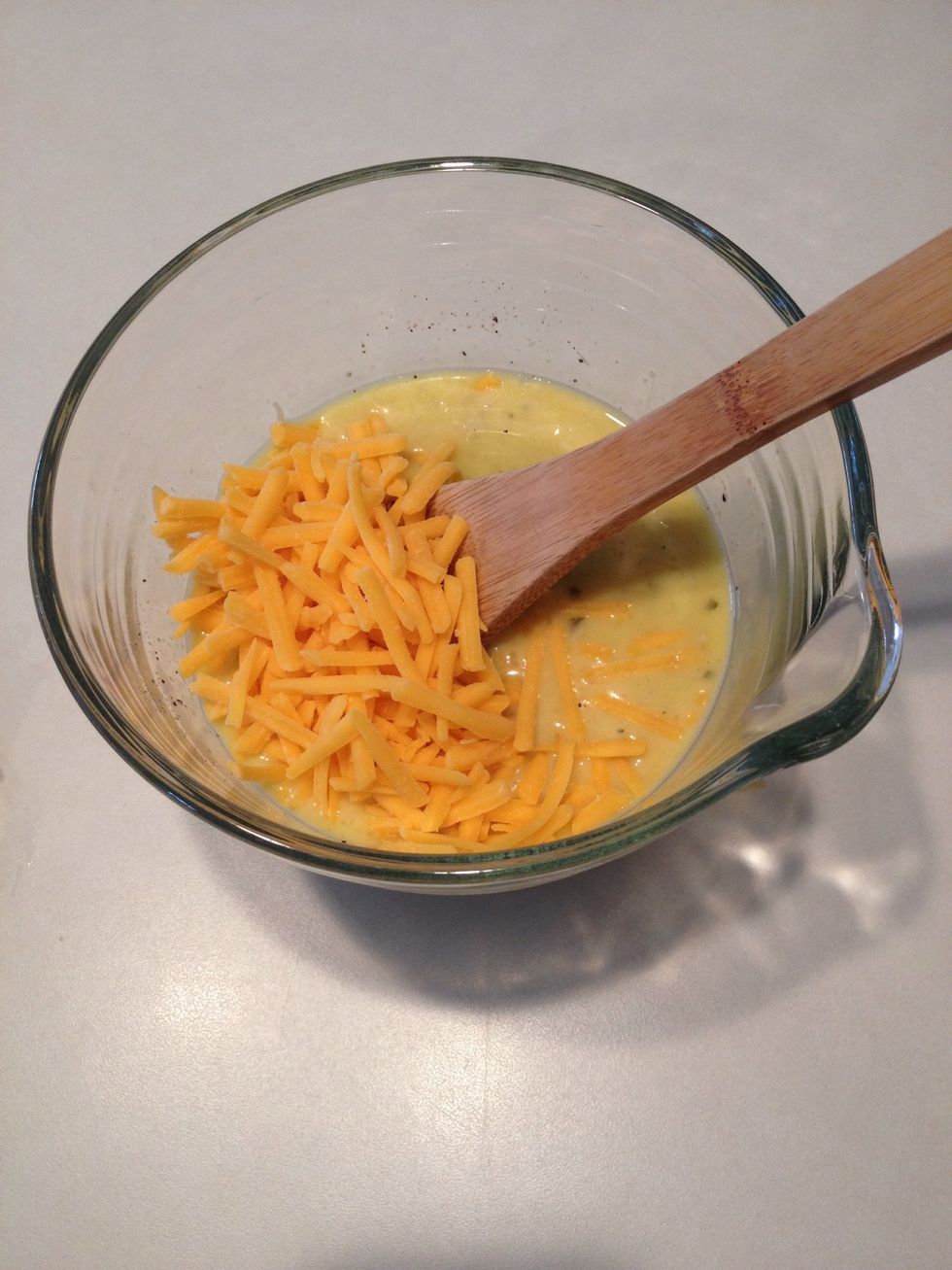 Add cheese. Stir well.
Pour egg mixture in pan with onions.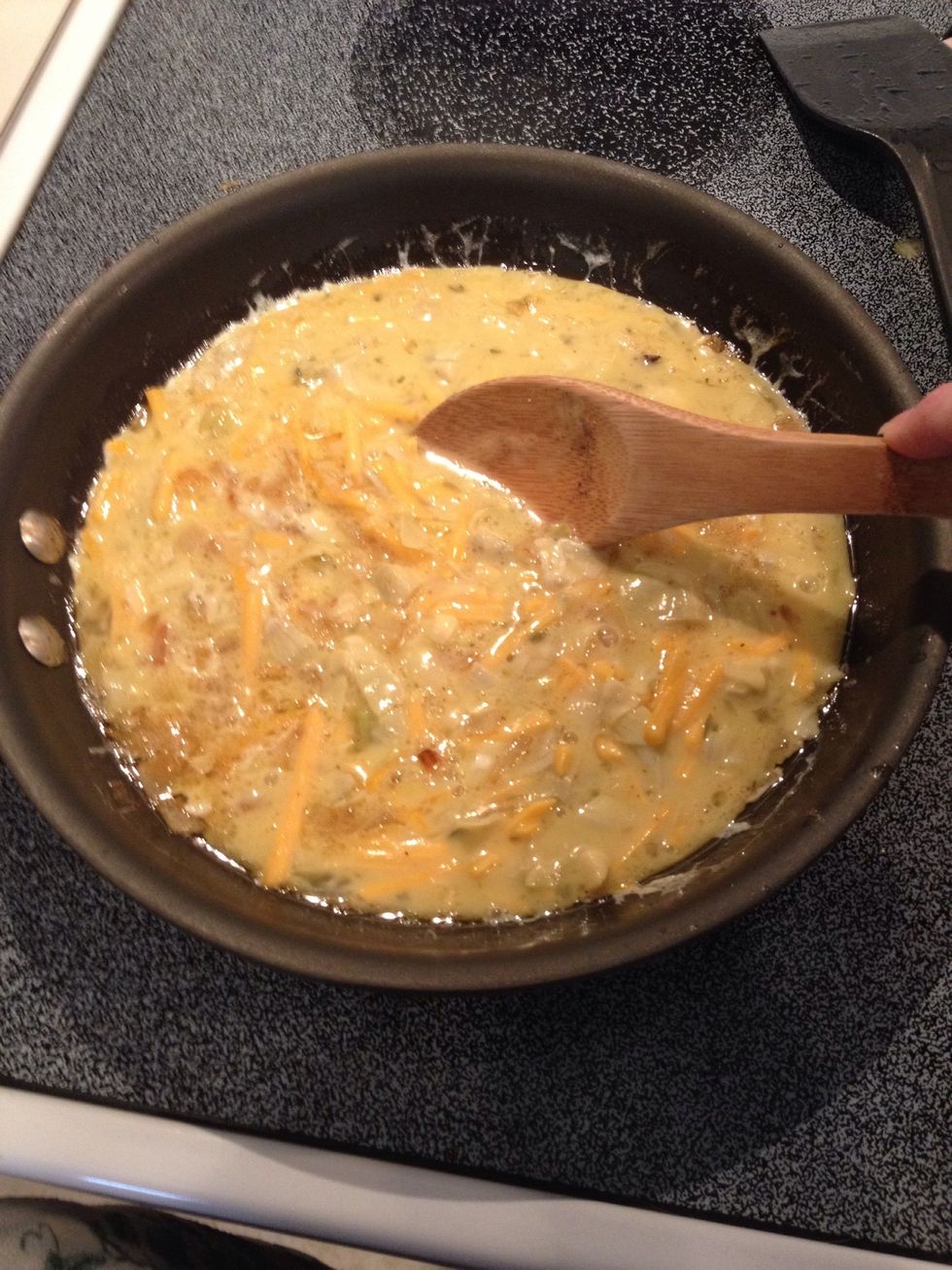 Stir well. Cook, without stirring, for 2 minutes over medium heat.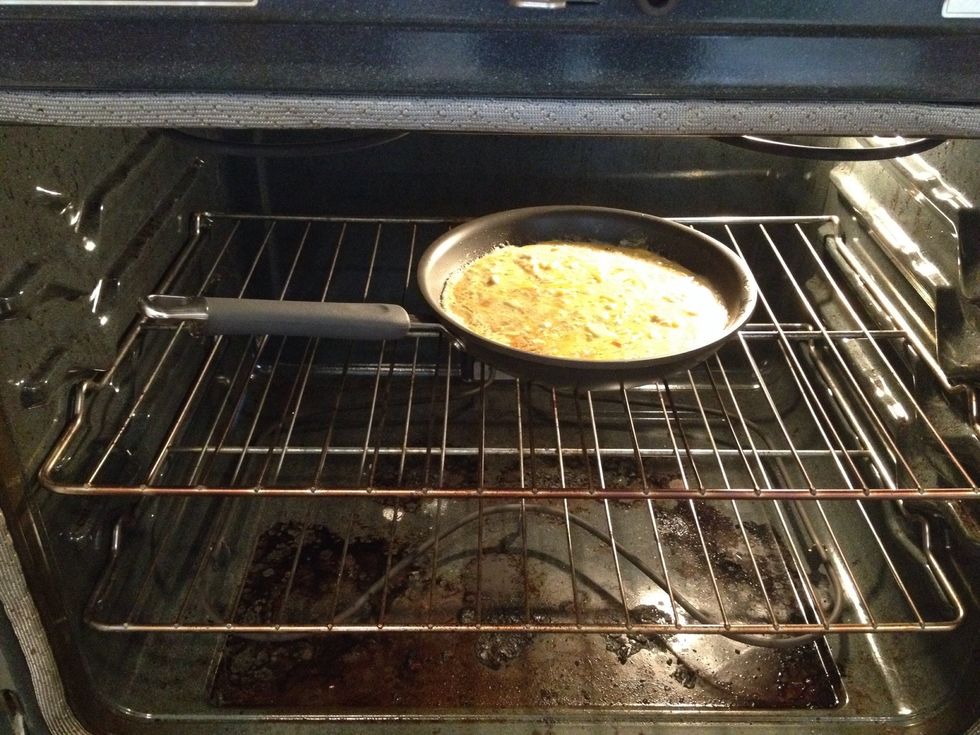 Place pan in oven and bake for 12-14 minutes. If your pan handle is not oven proof, you can wrap it in aluminum foil. Make sure you use a pot holder to remove pan from oven when done!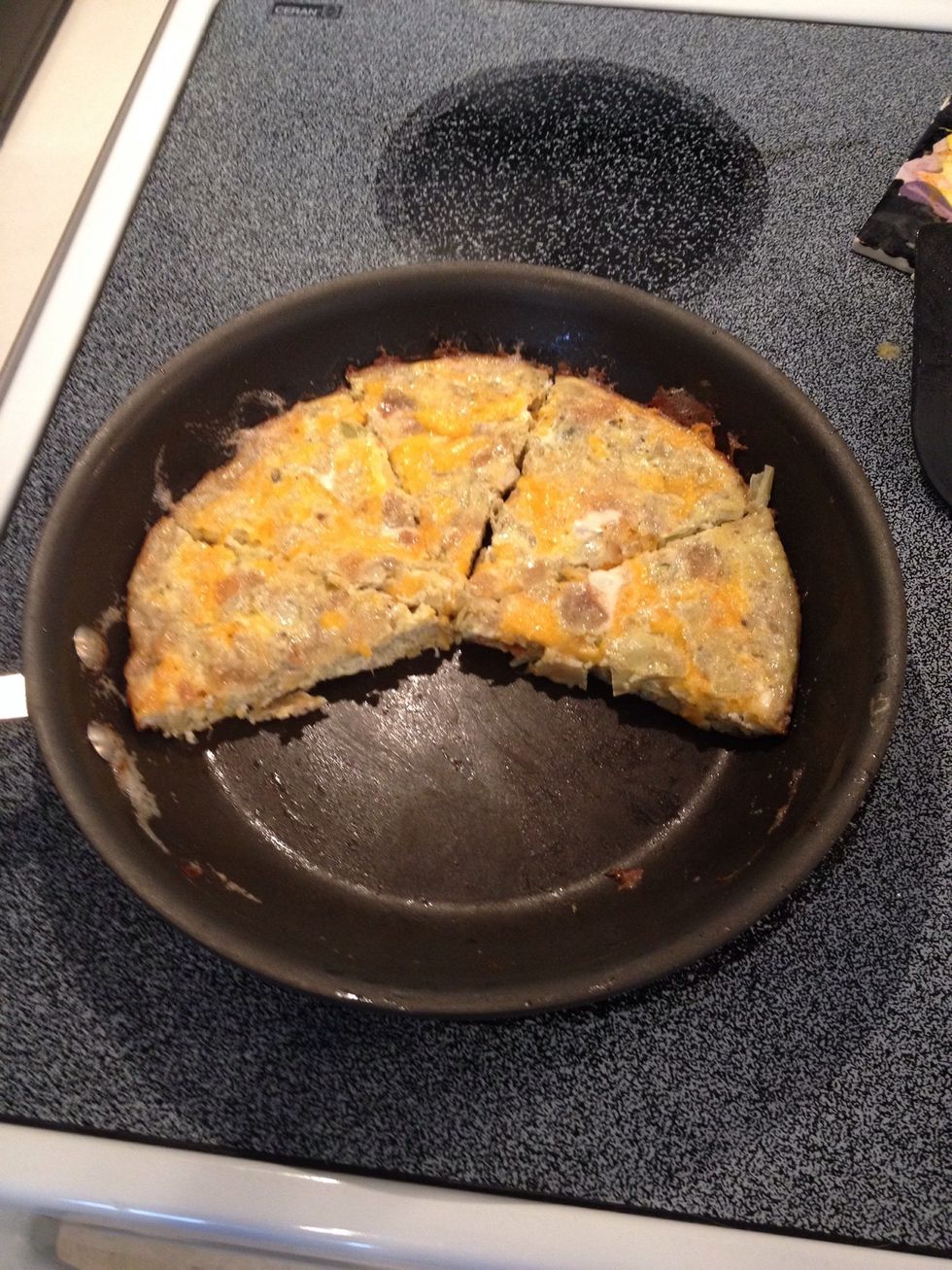 Slice frittata like this and place on individual plates.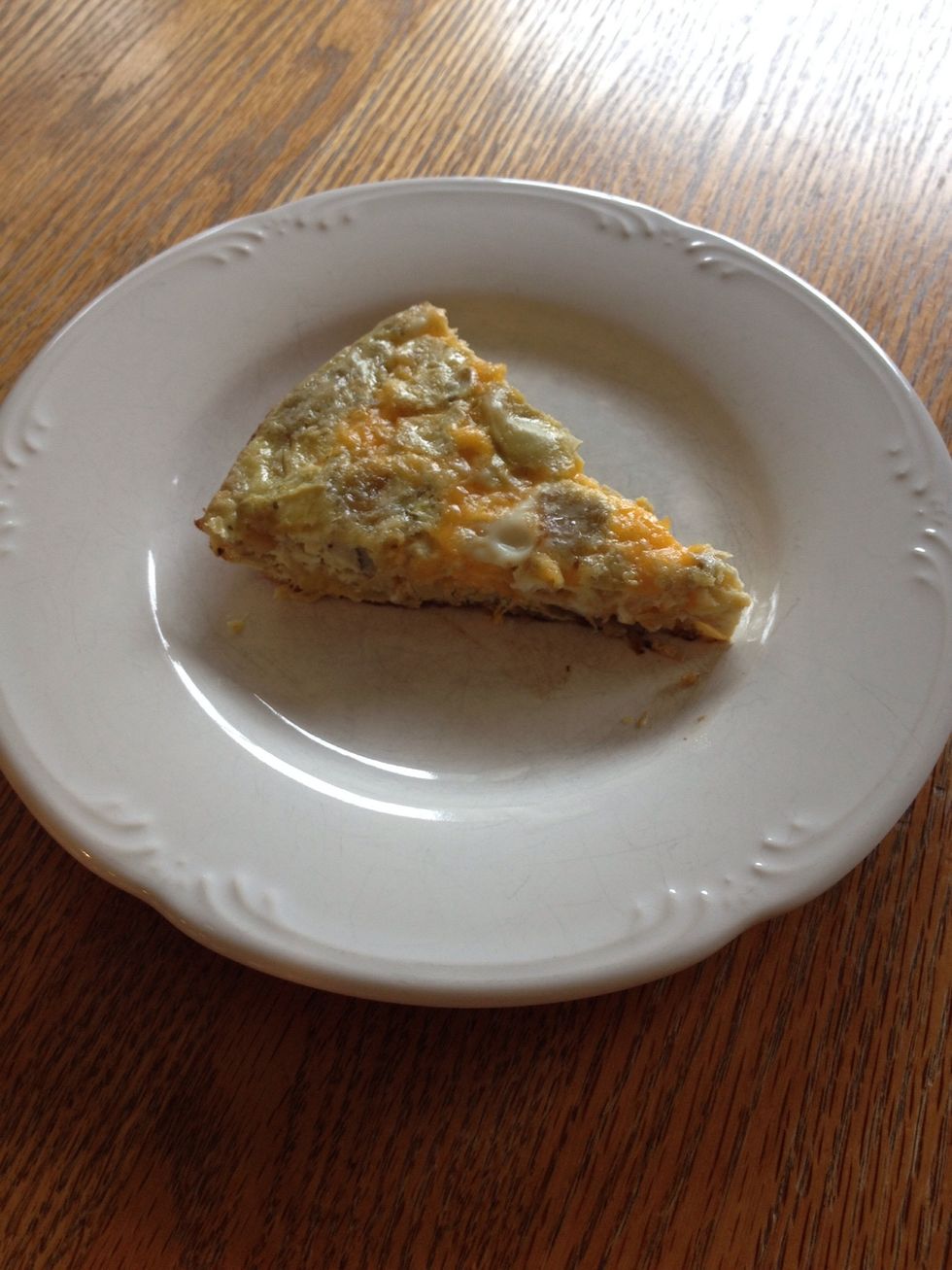 Serve and enjoy!
2.0Tbsp Butter
1/2c Chopped onion
5.0 Eggs
1/4c Milk
1.0 Jar (6 oz) marinated artichoke hearts
Black pepper
1.0c Sharp cheddar cheese, shredded
Oven proof pan