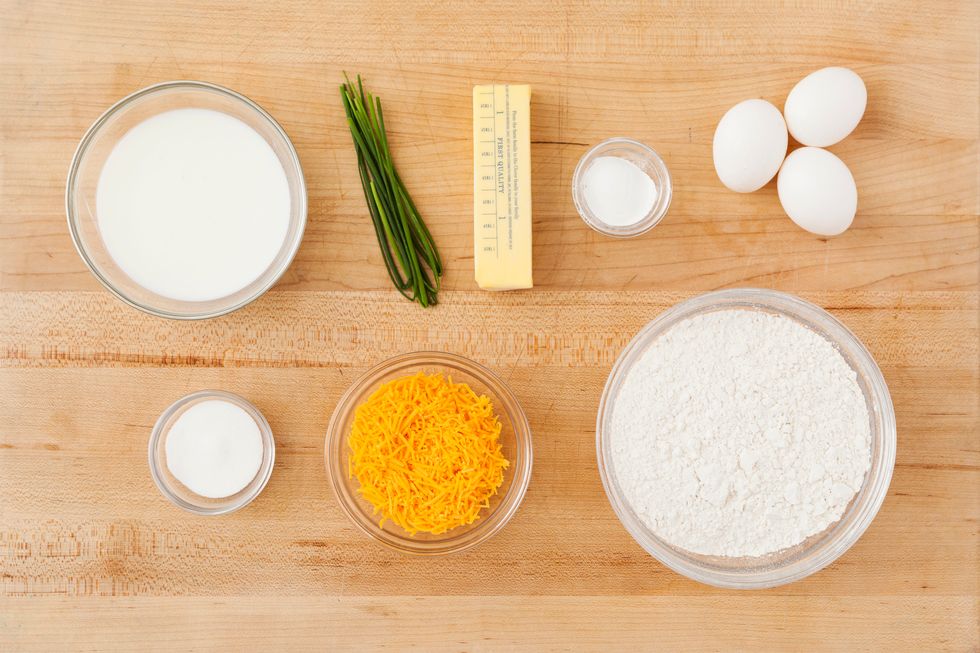 Preheat the oven to 375 degrees. Gather your ingredients.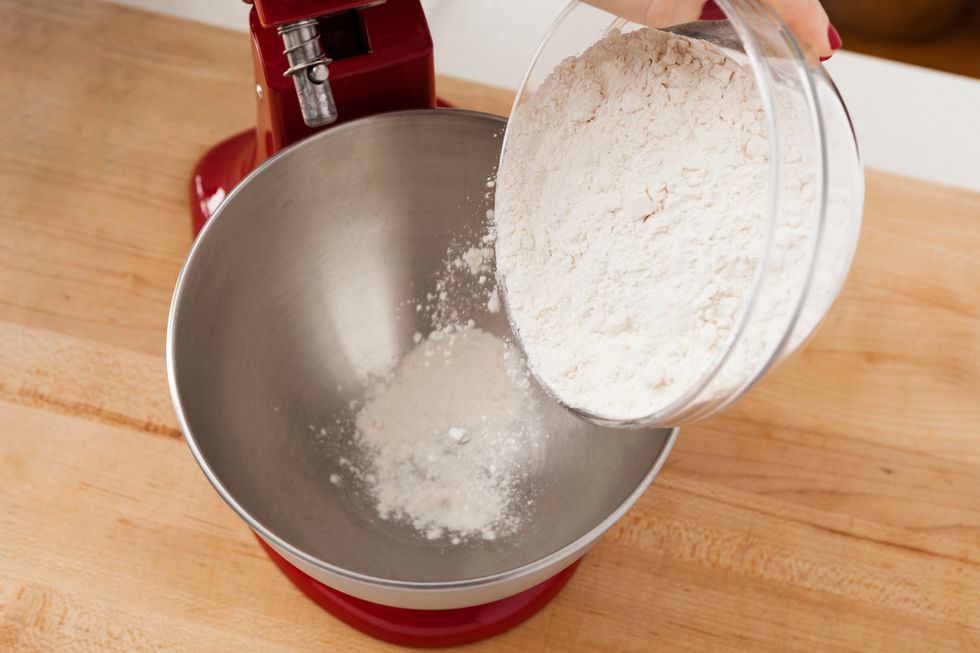 In a large electric mixing bowl, whisk together flour.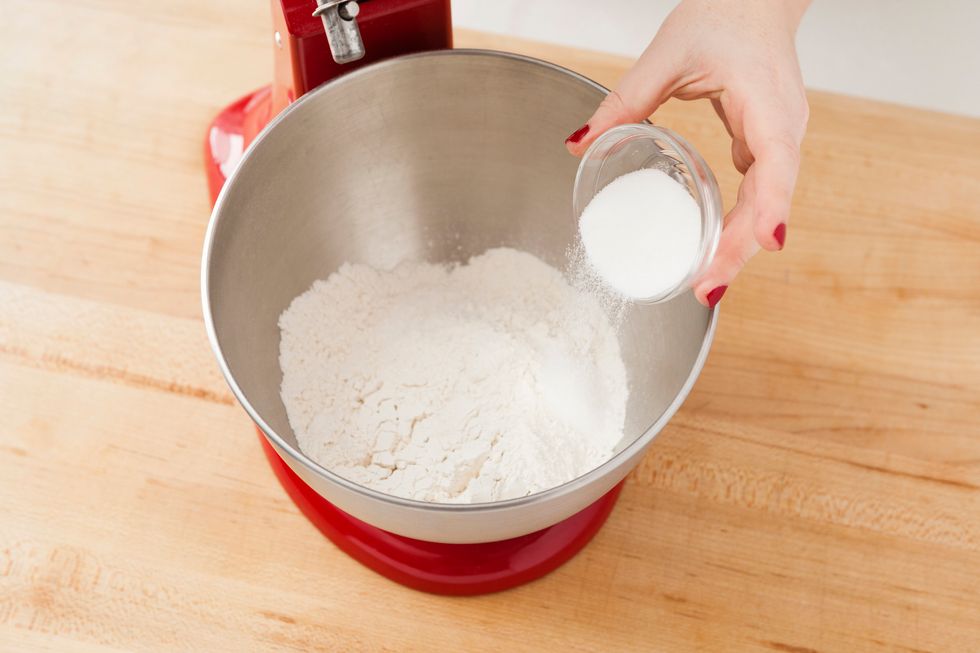 Then, add your sugar.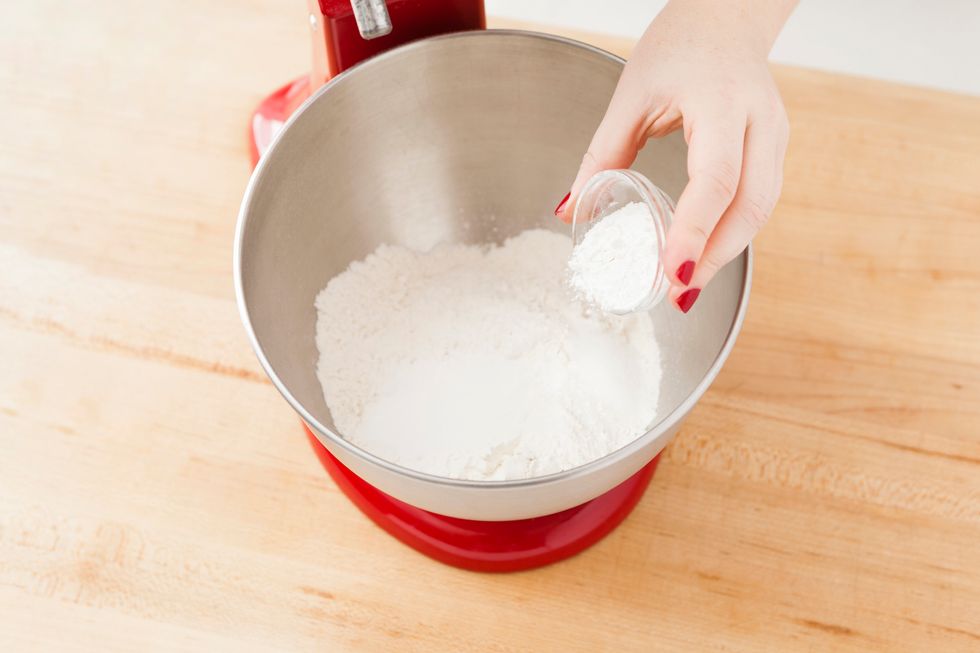 Add your baking powder.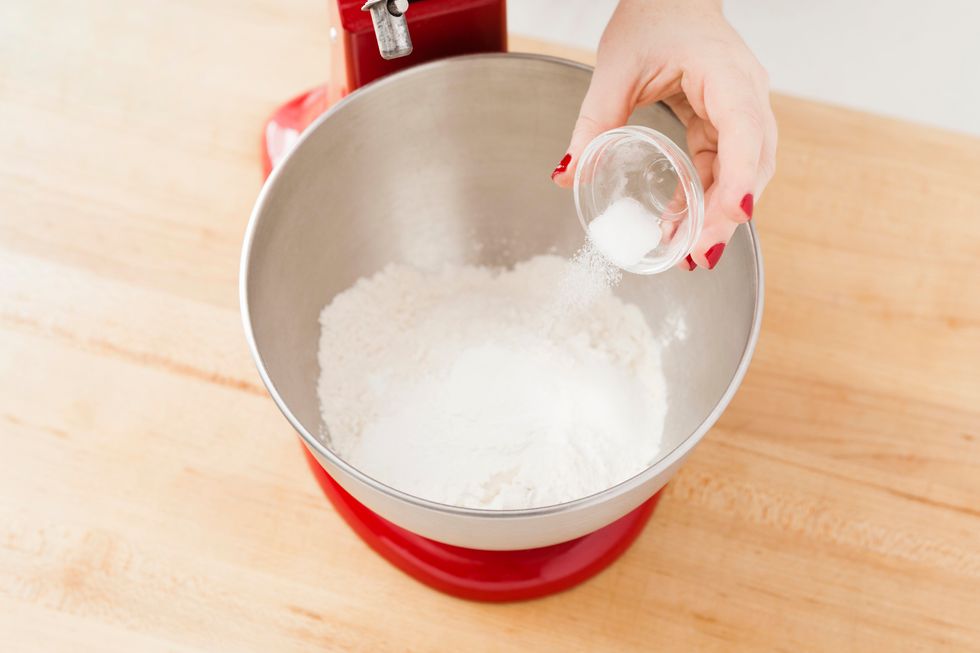 Then, add you salt.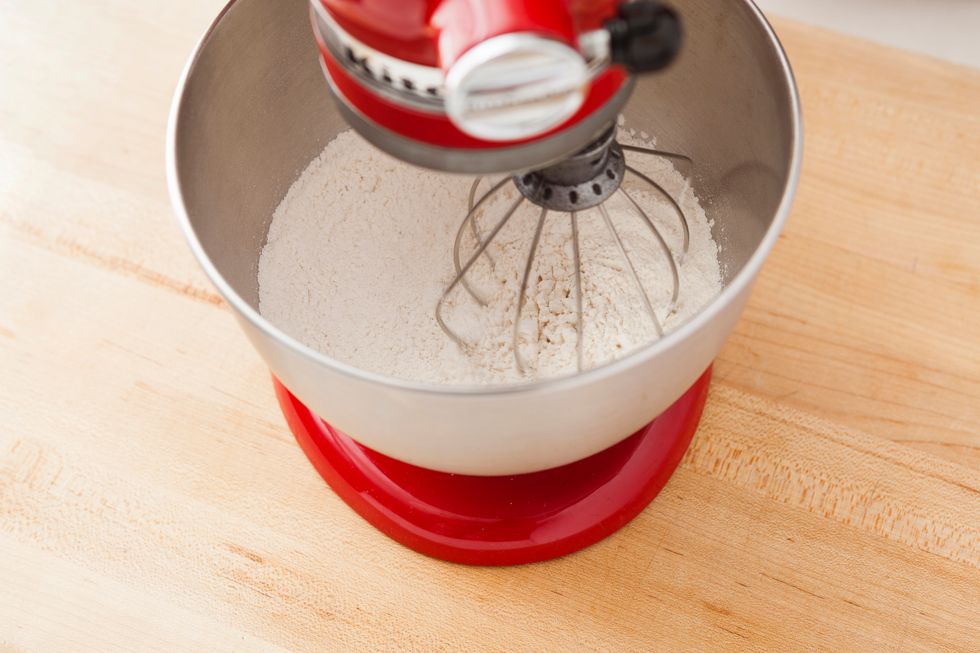 Whisk together.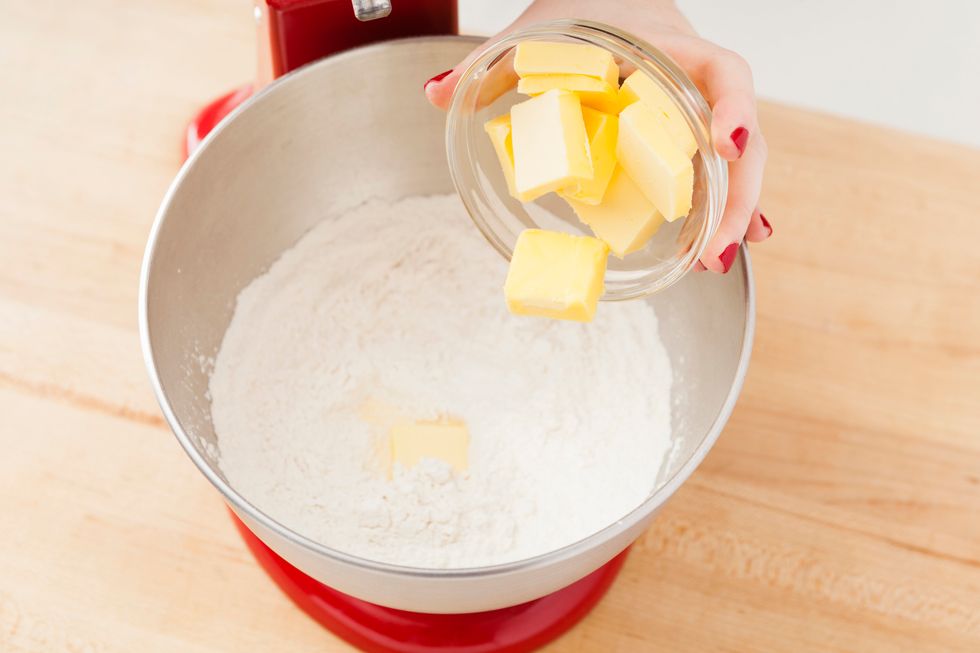 Cut up butter and then add to your mixer.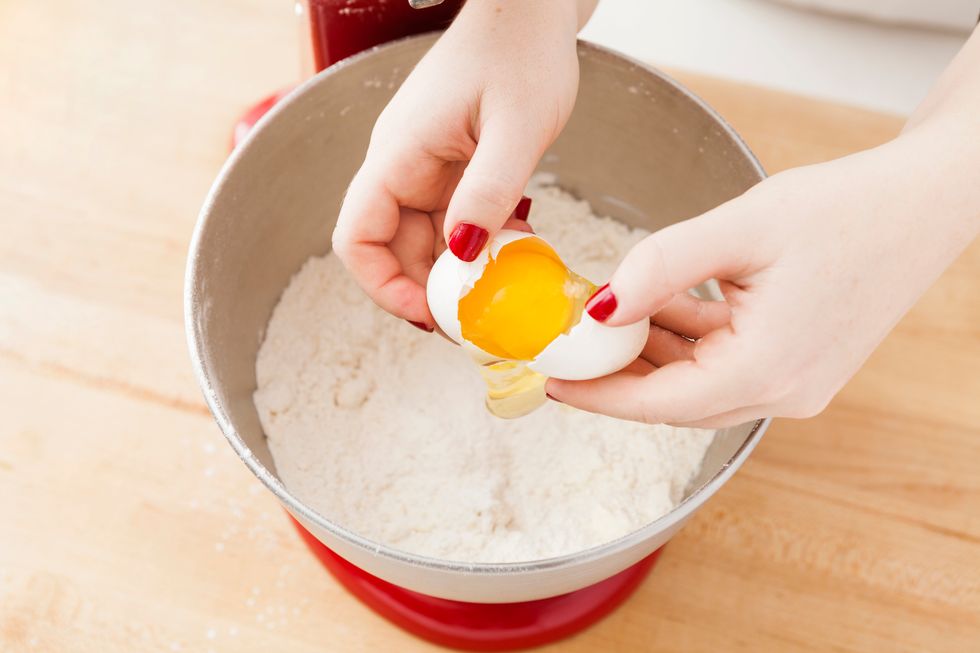 Whisk in your two eggs.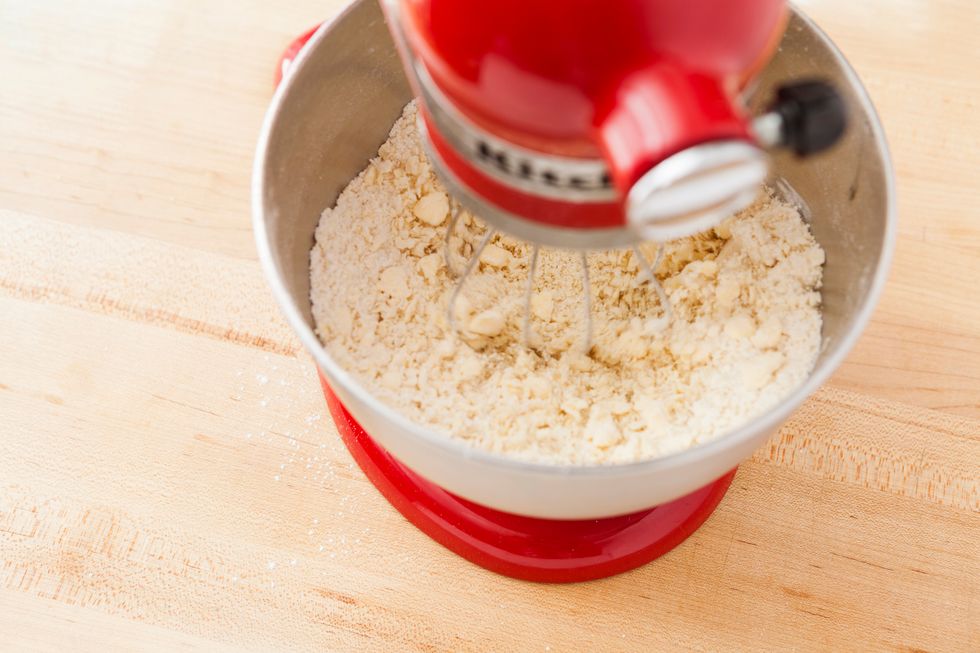 Whisk together.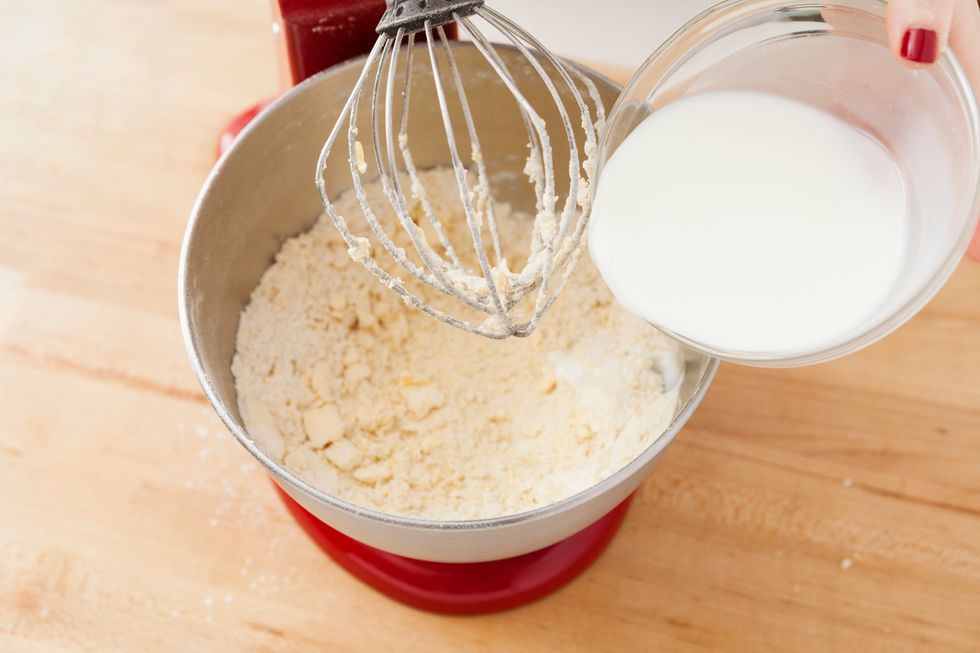 Add your buttermilk to the mixture.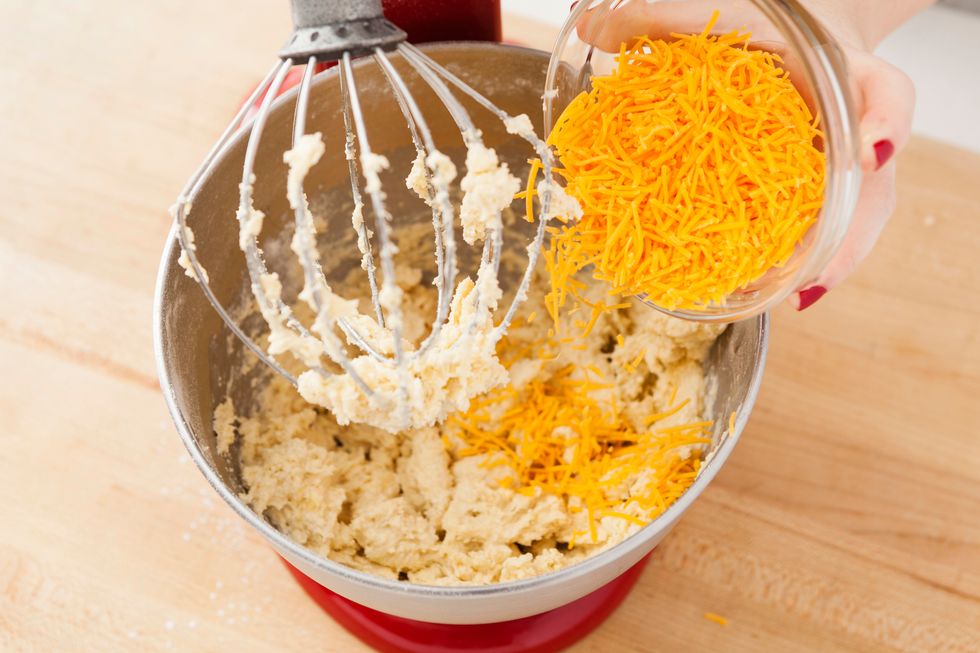 Mix in your cheddar cheese.
Then, add in your chives.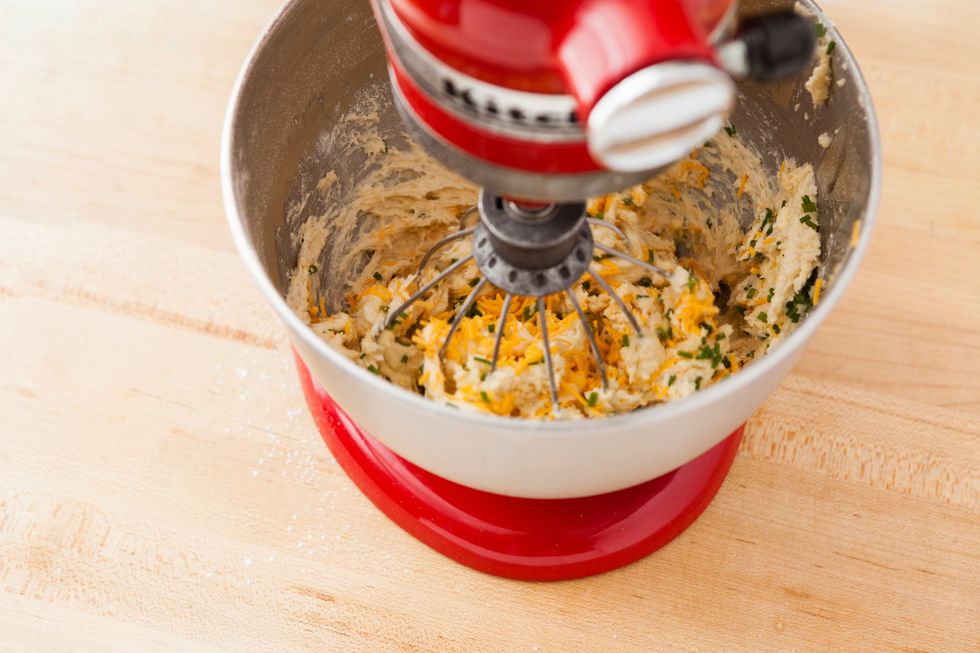 Mix together lightly. The dough will be sticky.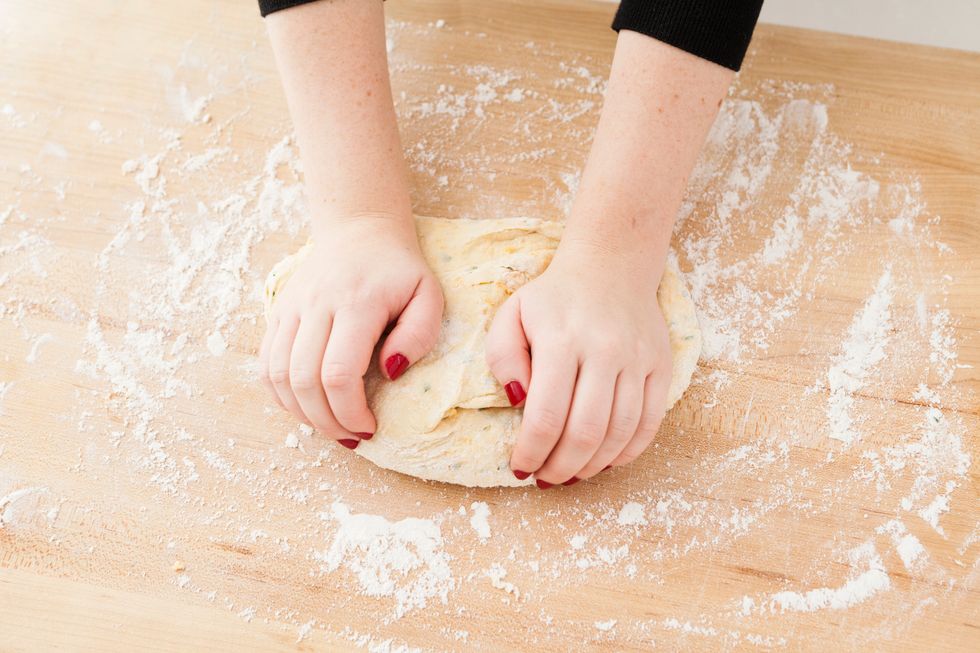 On a lightly floured surface, knead the dough lightly.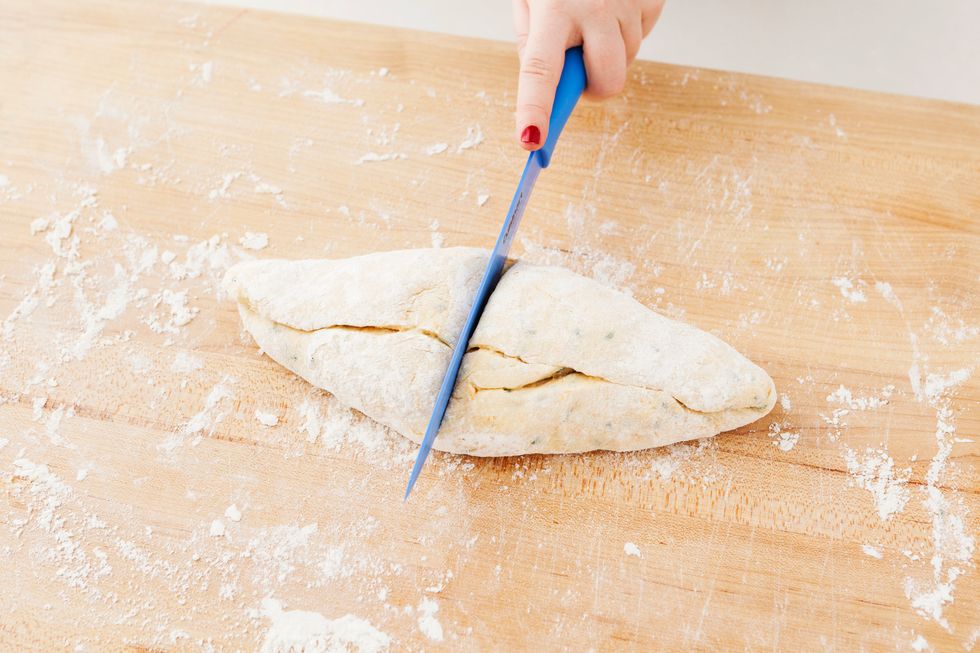 Then, cut your dough in 1/2/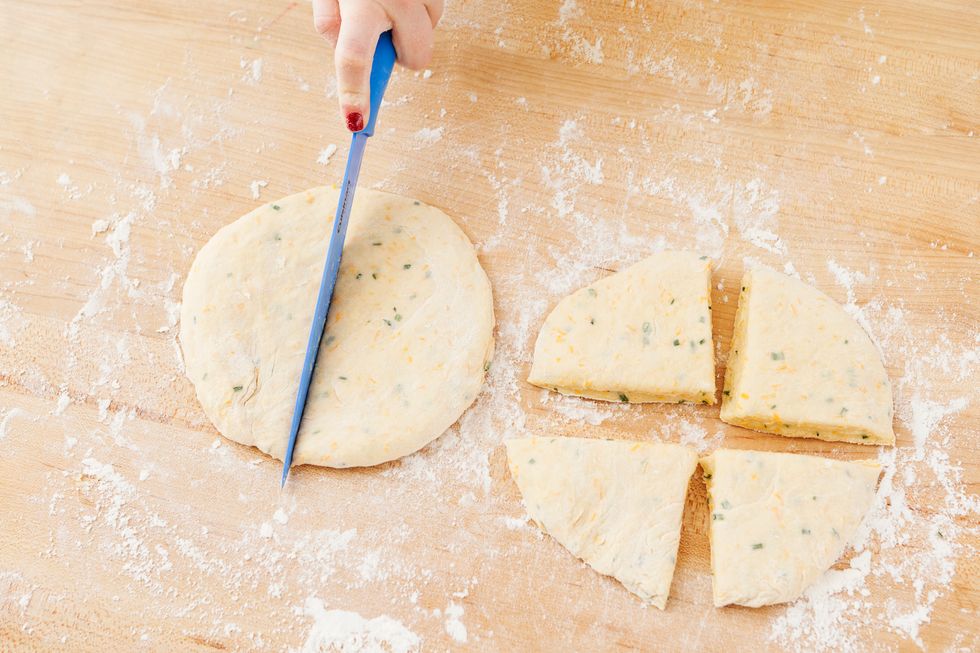 Roll each 1/2 of the dough into a flat circle, about 3/4 of an inch thick. Cut each circle into 4 wedges.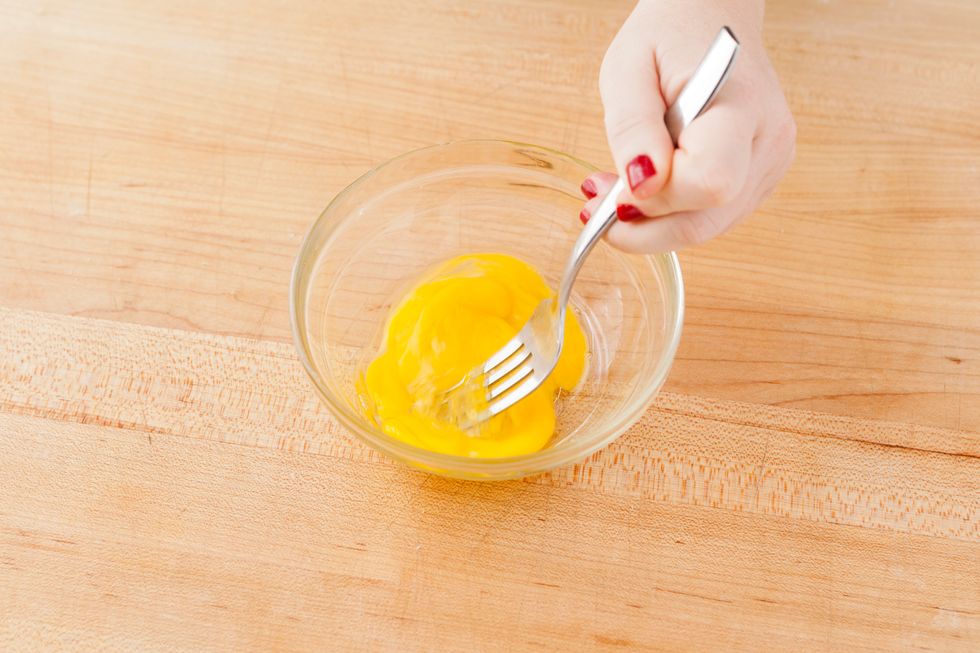 Whisk remaining egg in a small dish.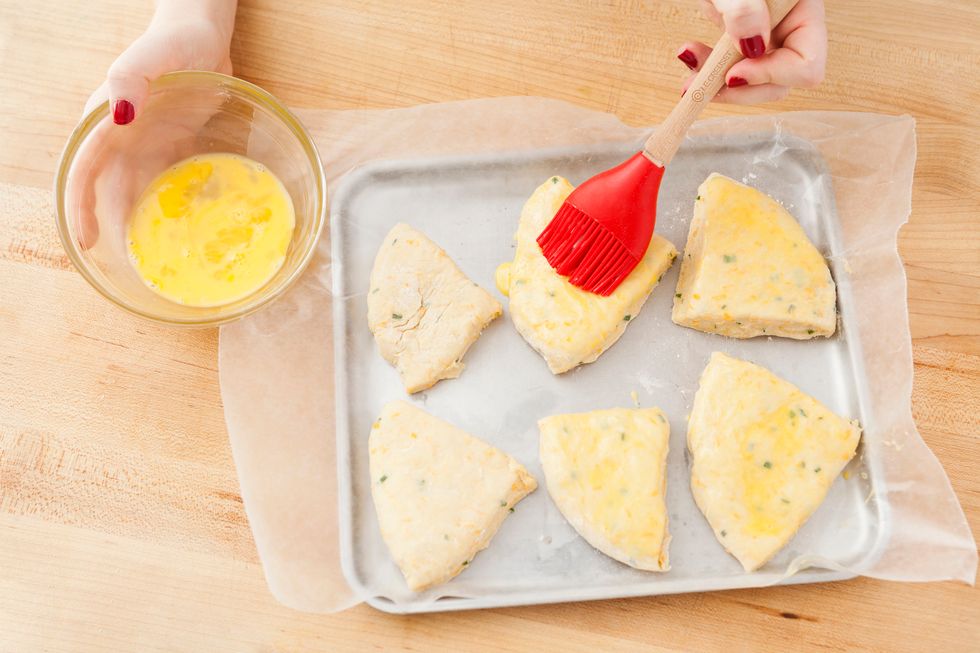 Brush your egg wash on top of your scones to give them a golden glow. Then, let them rest for about 10 minutes before baking so that the baking powder can activate!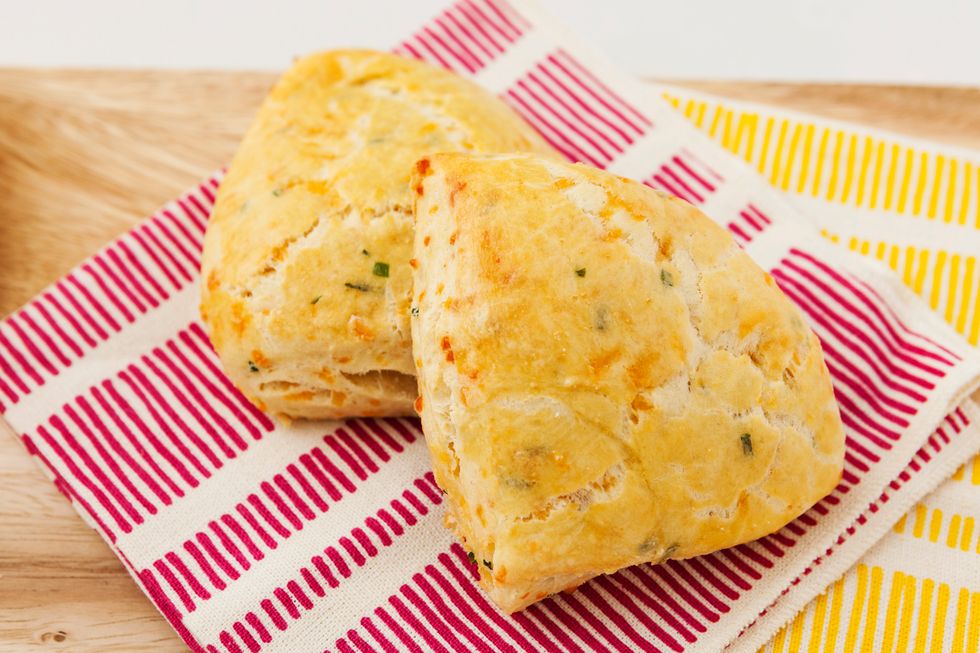 Bake for 20 minutes, until golden brown. Let cool and enjoy!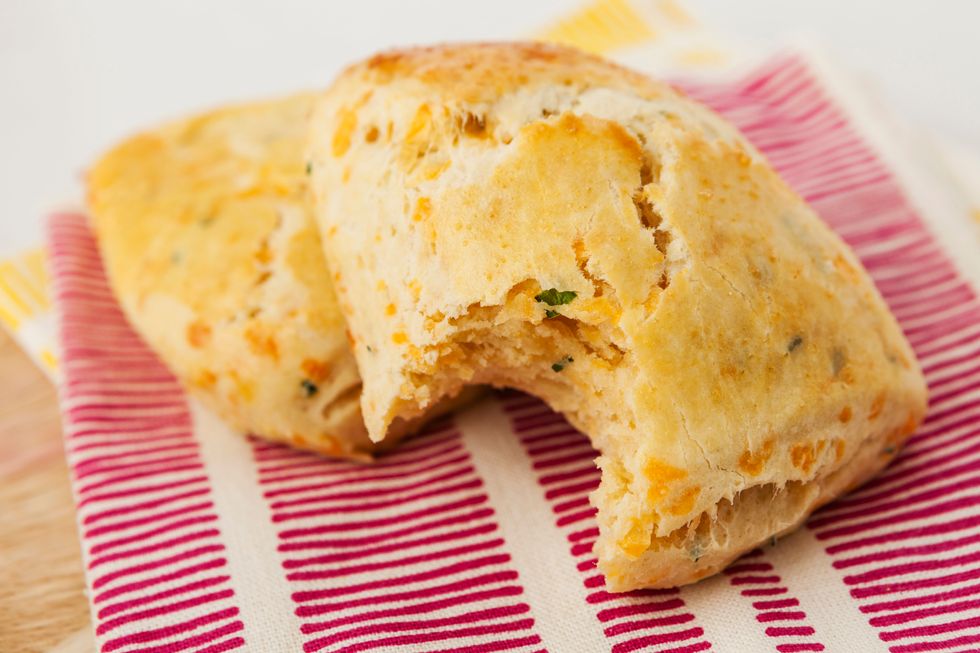 Recipe inspired by: http://laughingspatula.com/cheddar-and-chive-savory-scones/
1/2c Flour
2.0Tbsp Granulated Sugar
1.0Tbsp Baking Powder
1.0tsp Kosher Salt
1/2c Butter
3.0 Large Eggs
2/3c Buttermilk
2/3c Sharp Cheddar Cheese (grated)
1/4c Chopped Chives
B+C
We are the team behind B+C Guides. Feel free to message us if you have any questions or see something that could be improved!