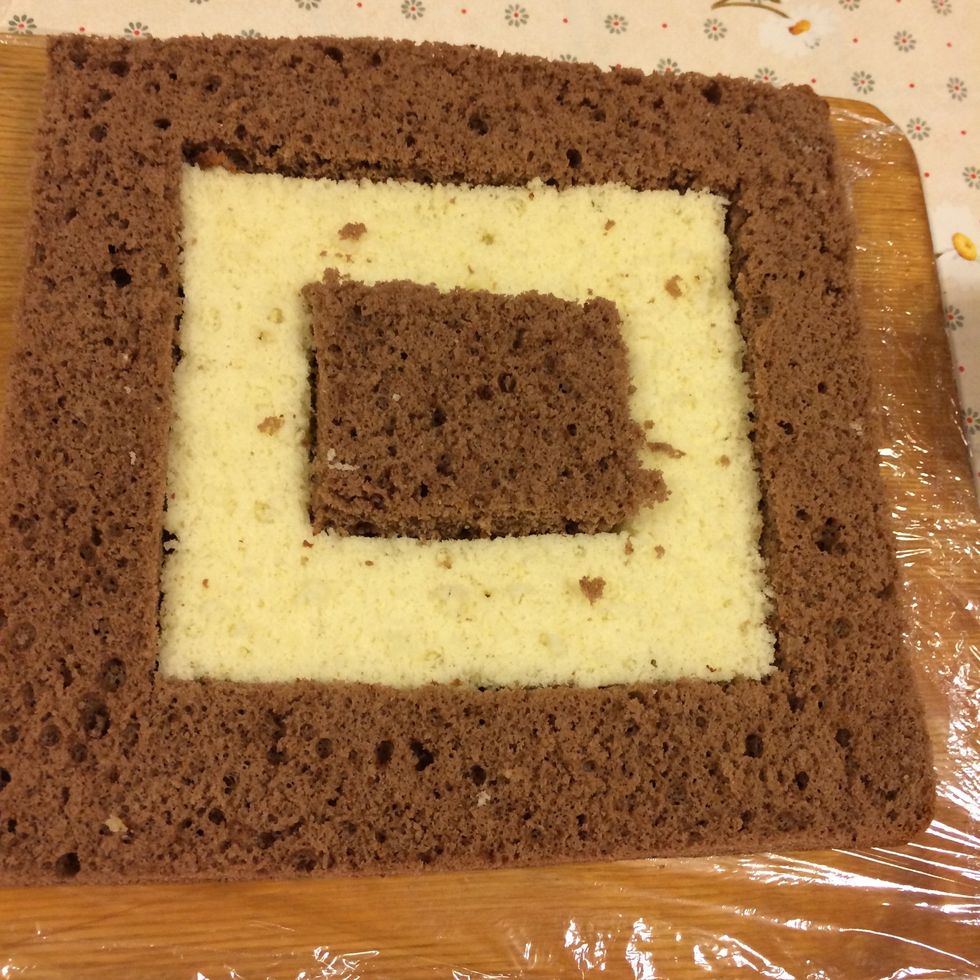 Cut your sheets like on a photo, 0.5-1 inch wide at most. I also wet each layer with mix (sweetened condensed milk + plain milk), to make the cake moist.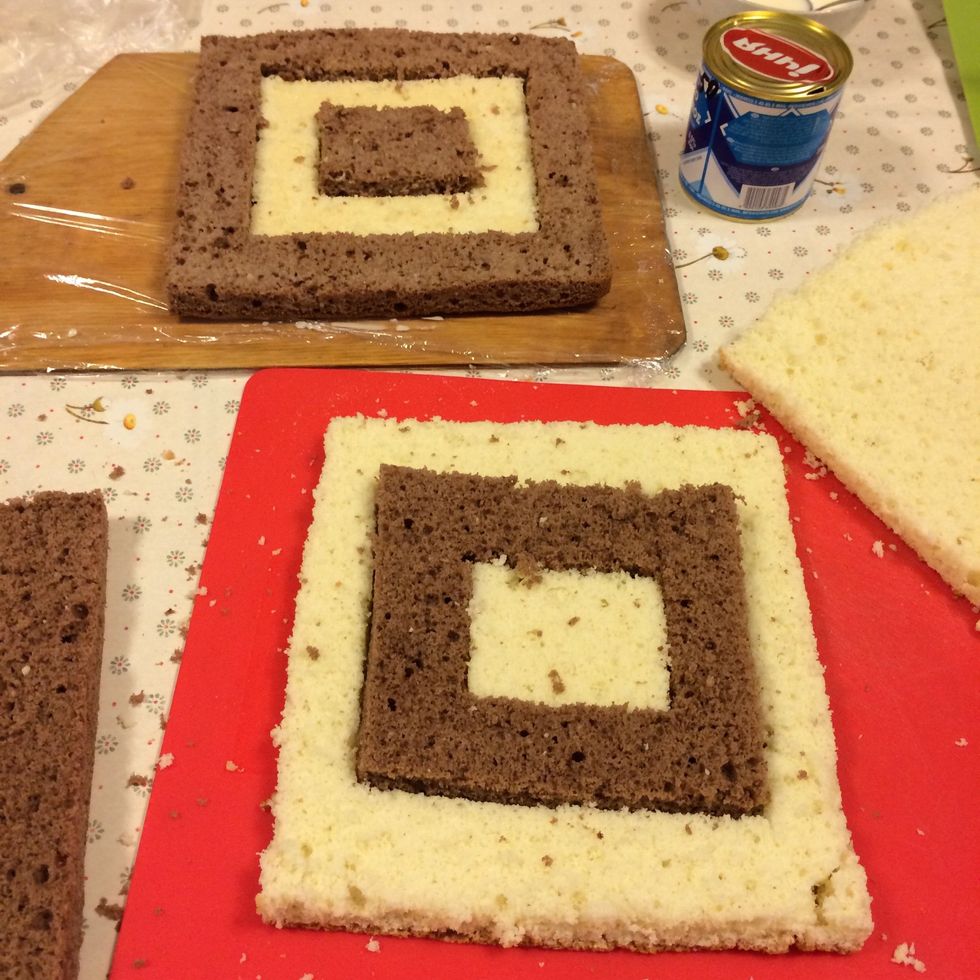 If you change each stripe, you'll get these two sheets with different color. Put cream/icing and lay one on another. I had two sheets of each color and total had 4 layers.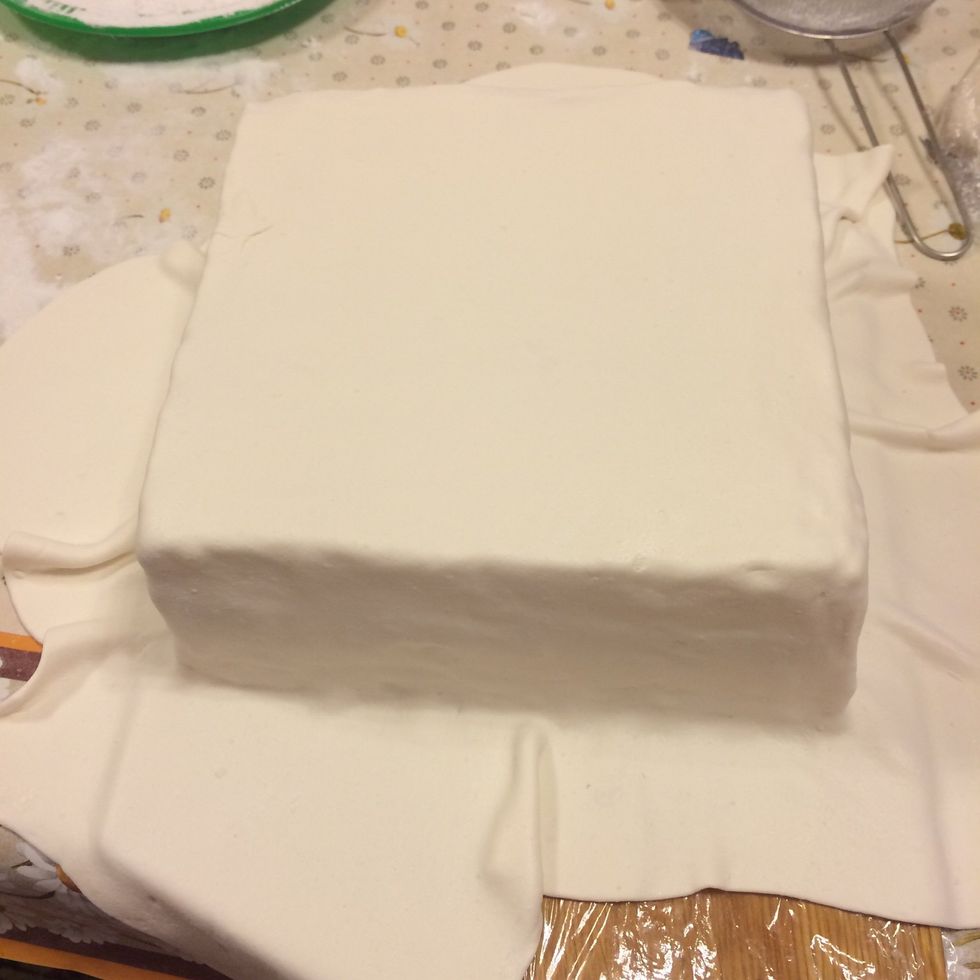 I used a white fondant.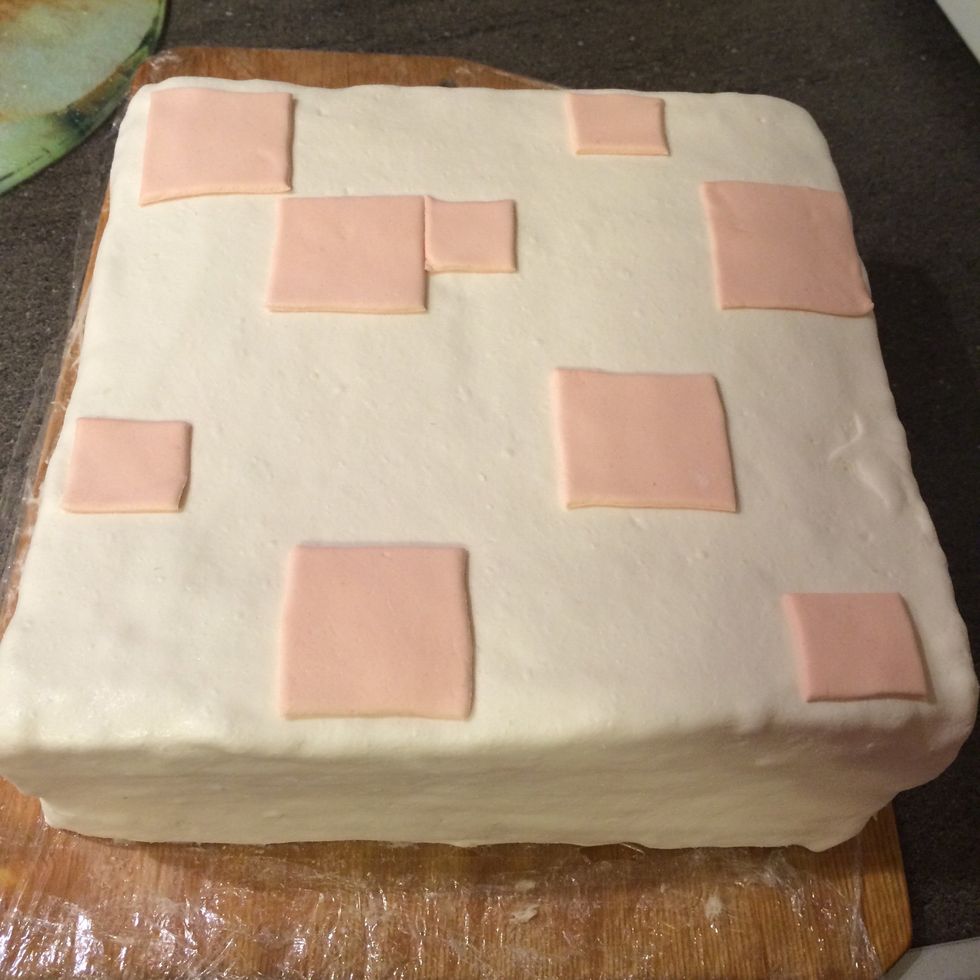 And red fondant (my color ink wasn't good, so they turned into rose lol)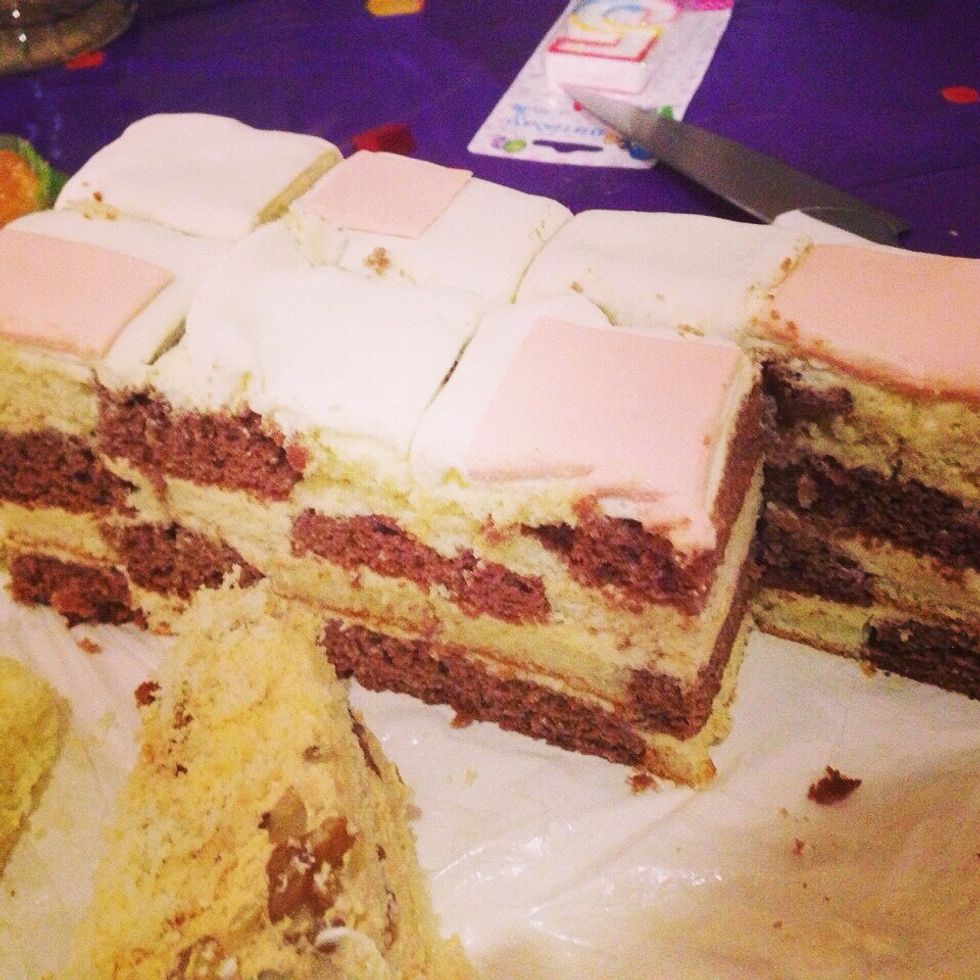 And when you cut the cake you'll get checked design, I wished I made thinner strips. Well, not bad for the first try. :) and the most important, my son loved it :)
Plain sponge cake sheets
Chocolate sponge cake sheets