Gather your ingredients. Notice this is a large bottle of wine.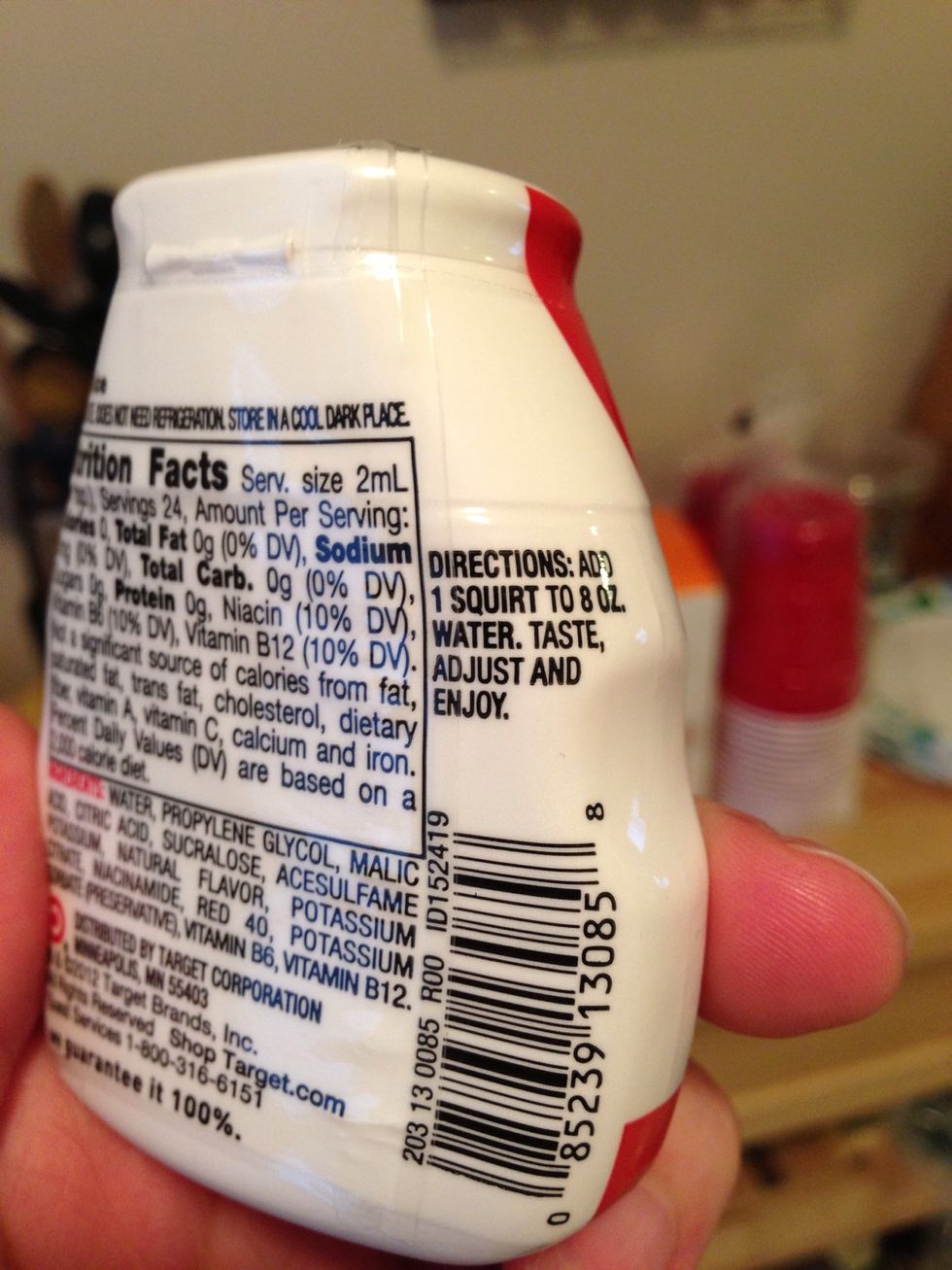 I found a watermelon strawberry liquid flavoring that is fantastic. Add the appropriate squirts to the wine (read the directions)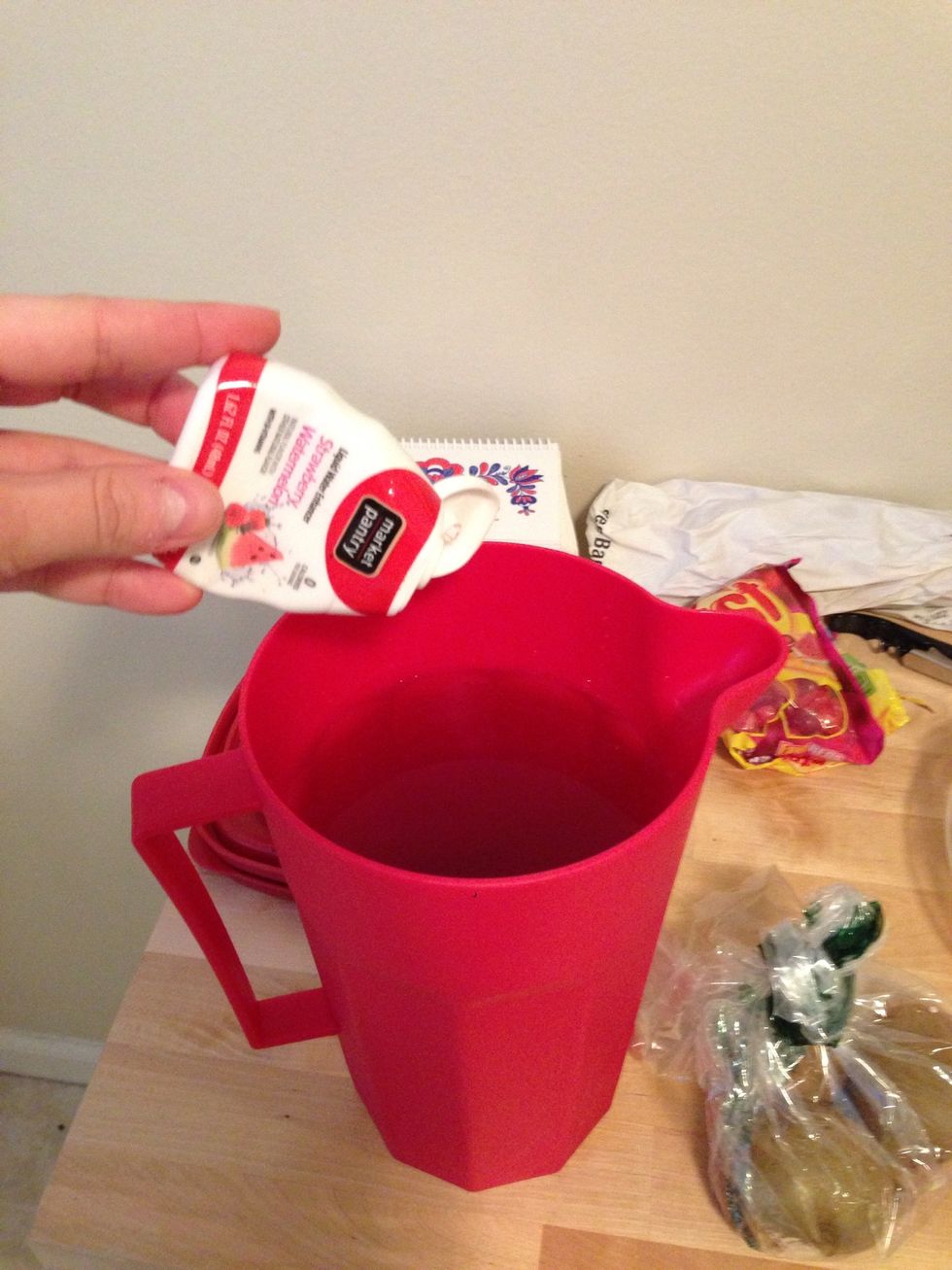 Add 10 squirts of the liquid flavoring.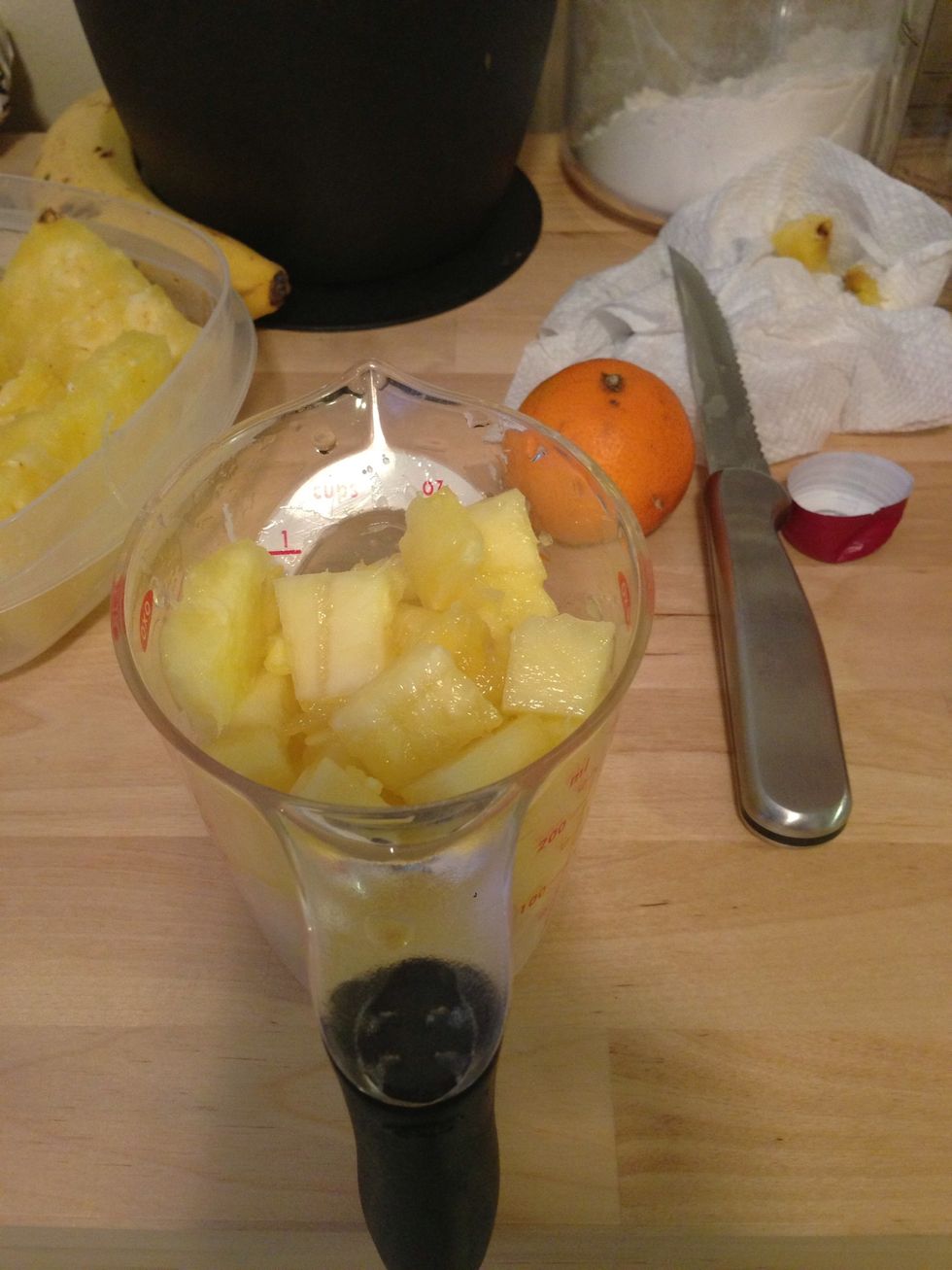 Add 1 cup of pineapple, 1 mango, orange, and any other desired fruits to the wine mixture. Apple also goes well in sangria, but this is just the fruit I had on hand.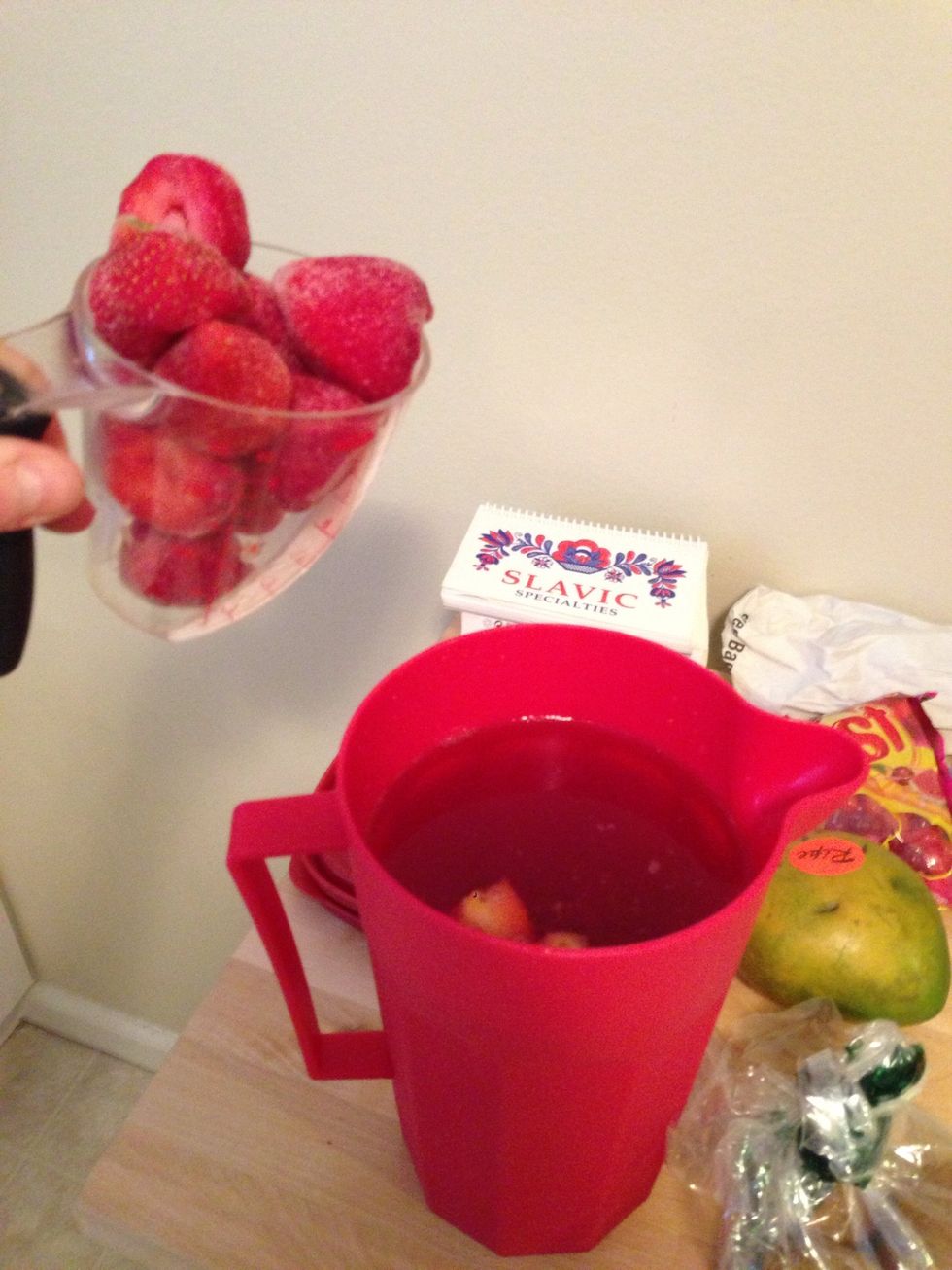 Add 1 cup frozen strawberries.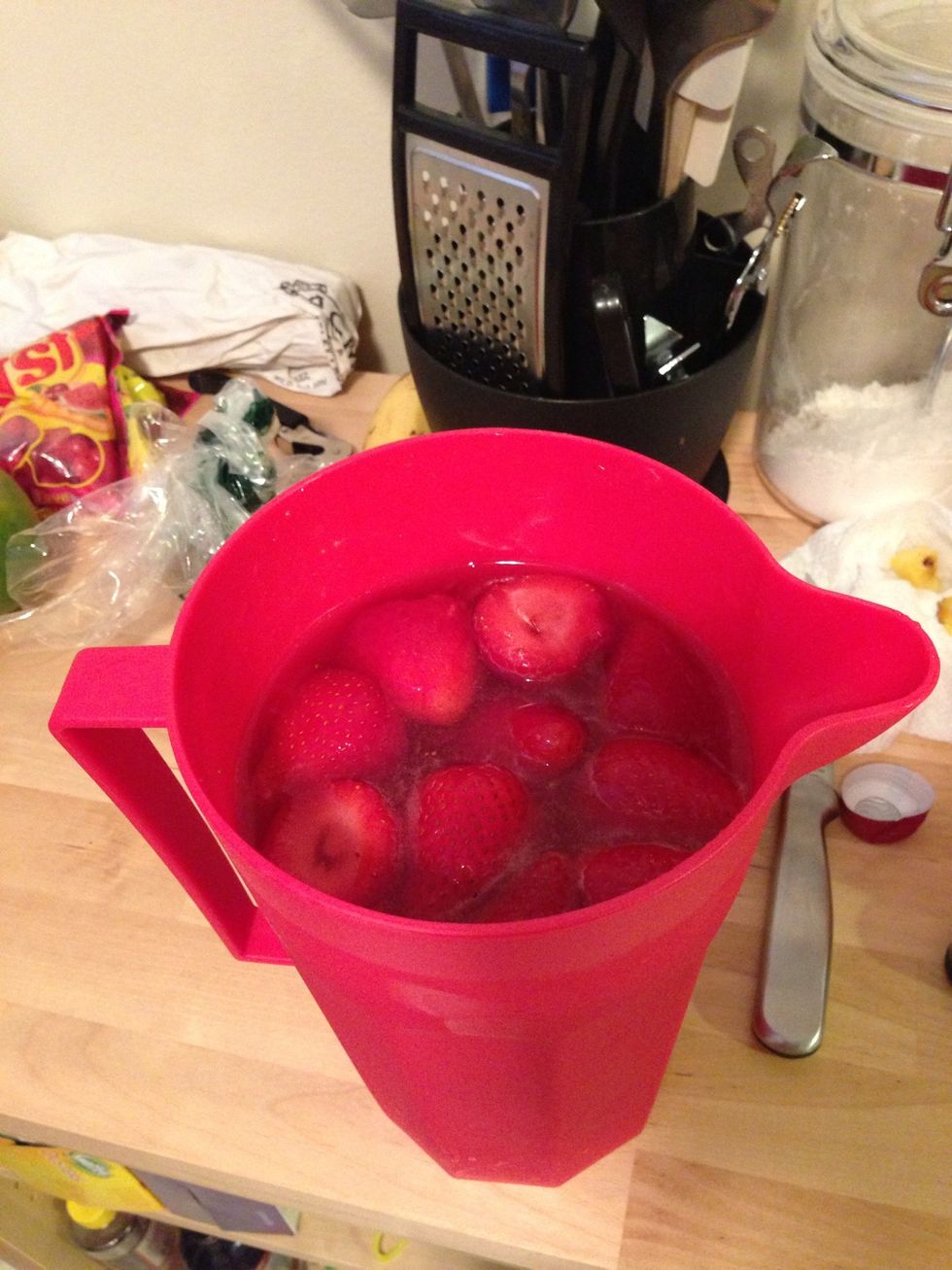 Mix the mixture thoroughly.
Serve in a glass and enjoy! I used a frozen strawberry for garnish and to make the drink stay cold longer.
1.0 Bottle of wine, preferably white or rosa
1.0c Pineapple
1.0 Mango
1.0 Orange
1.0c Frozen strawberries
10.0 Squirts of fruit pinch flavoring
Geeky Kalamity
A nerdy lady that likes to cook. I usually throw ingredients together and it turns out great. :) Ive made it a personal goal to cook everything on the grill.