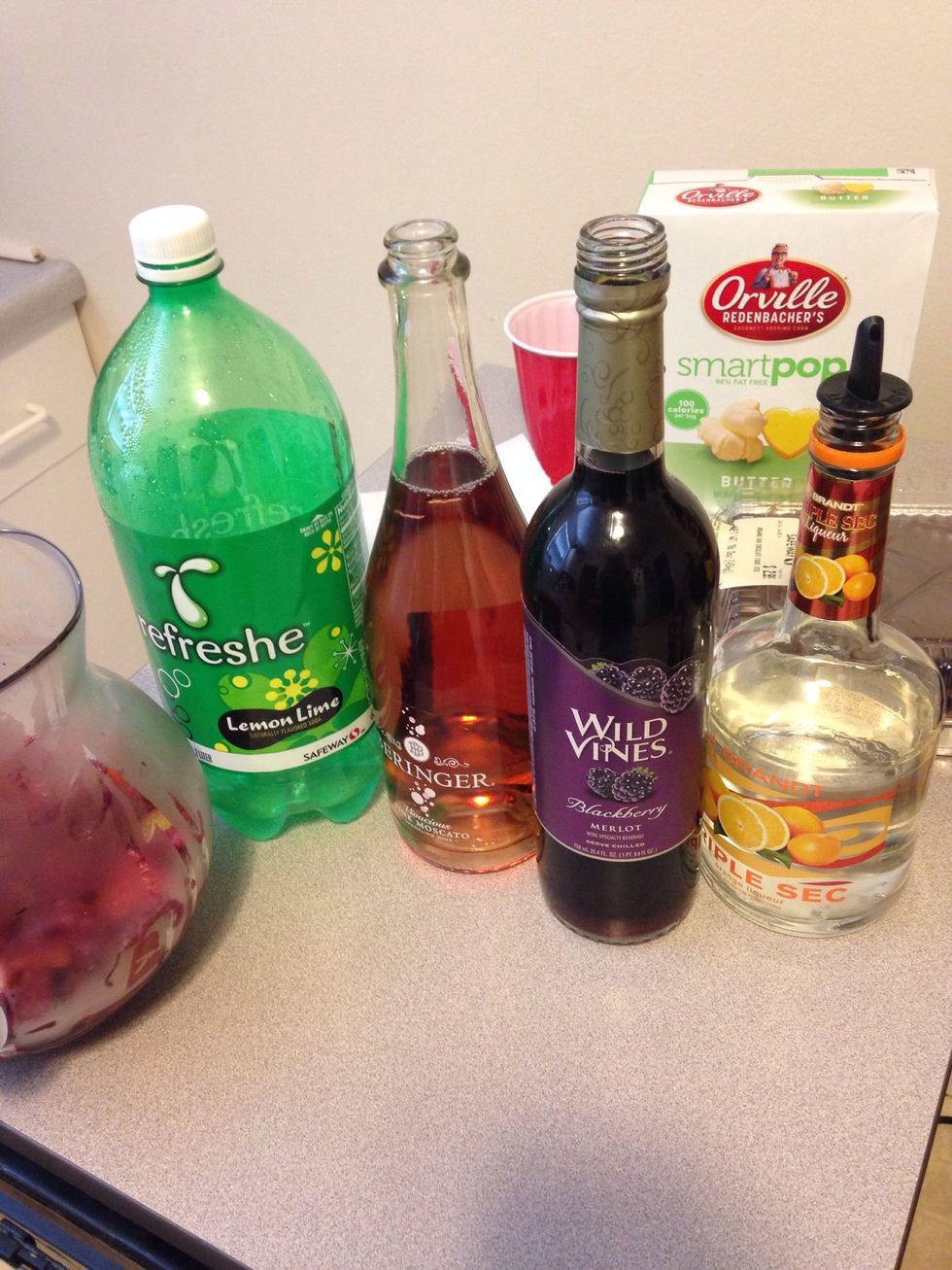 Gather your ingredients. If you want sweeter sangria, what you really want is a sparkling rośe and another red. Pinot Nior, Merlot, or Zinfandel work well. The total for the drinks picture is $10.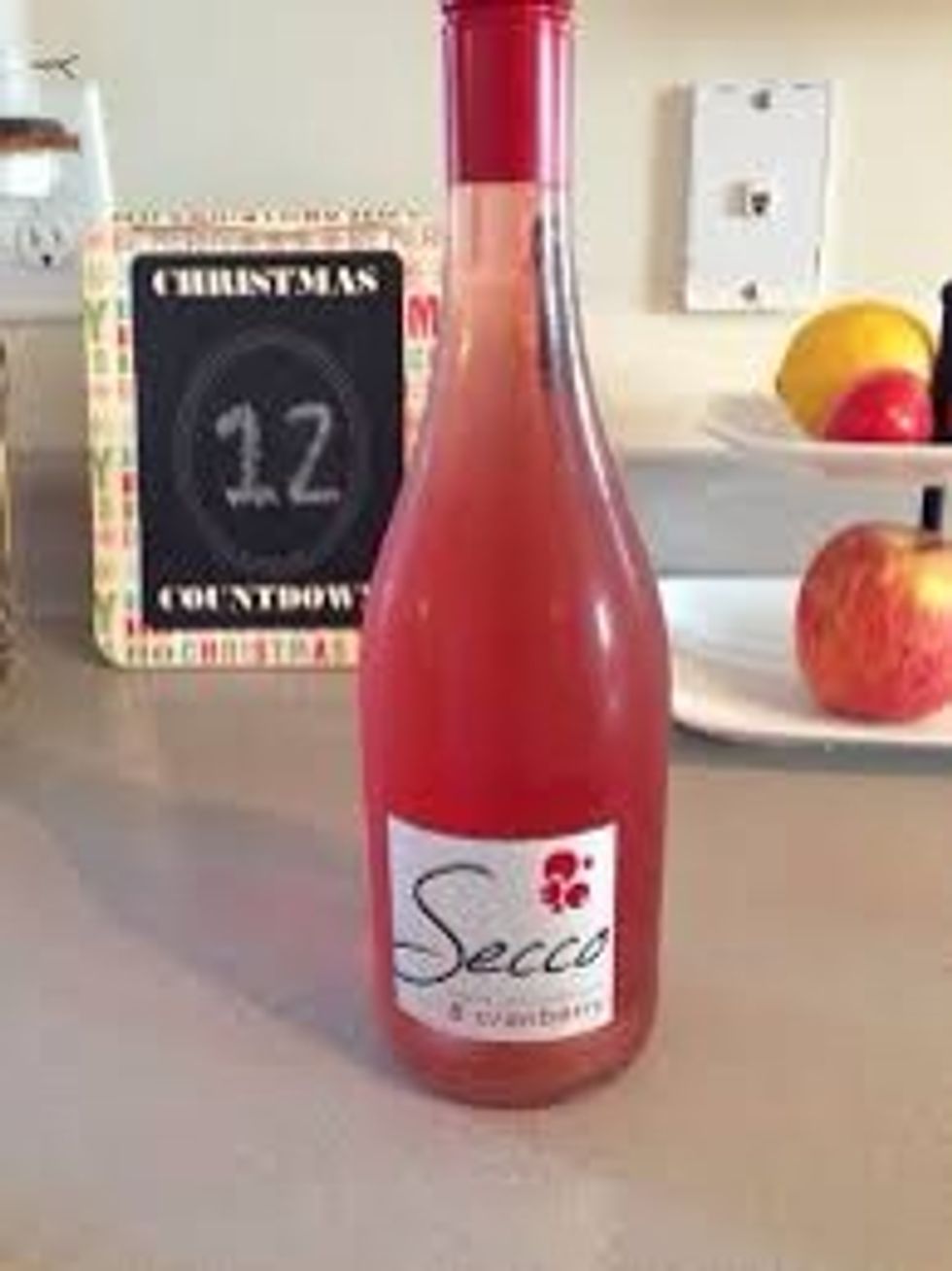 I used this type of wine for the first one. The cranberry is a great addition and I may start putting a bit of cranberry juice in my sangria moving forward.
The fruit pictured is precut because this was a refill of the sangria. I used one apple, 1 mango, 8 strawberries, 1 plum and 1 nectarine. You can also use peaches or berries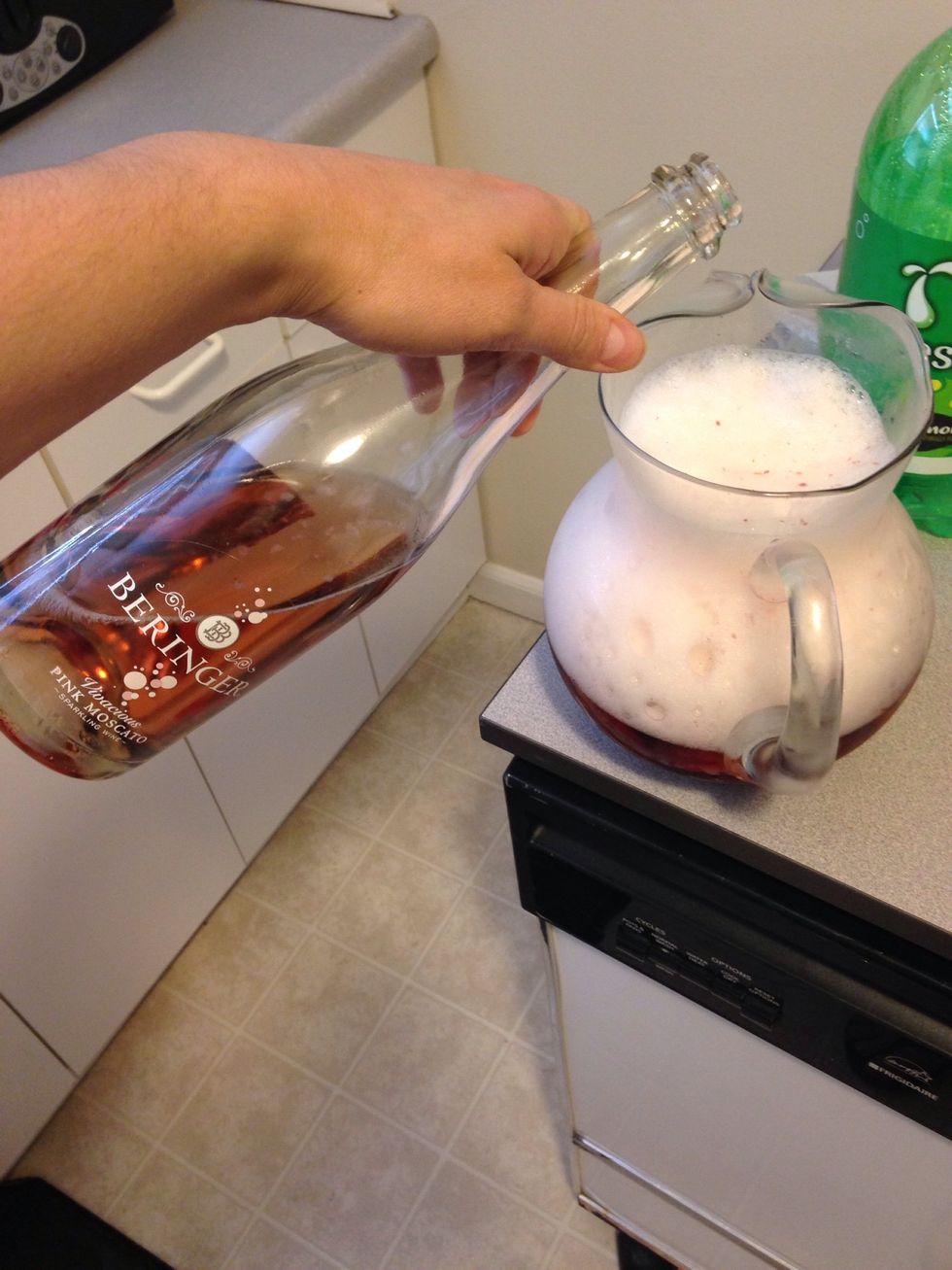 Put the sparkling wine in first because it will bubble.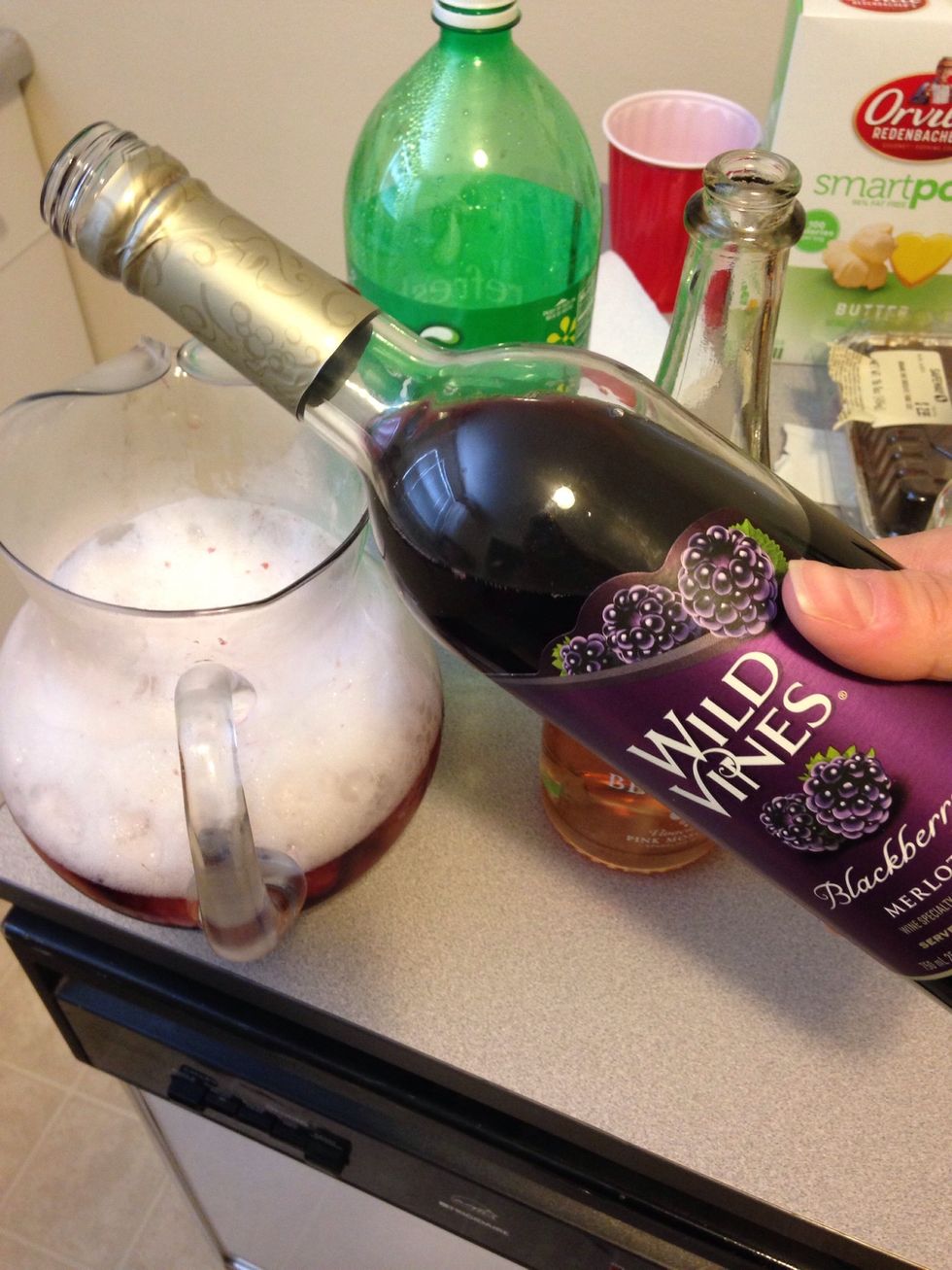 Add the other wine to the mix.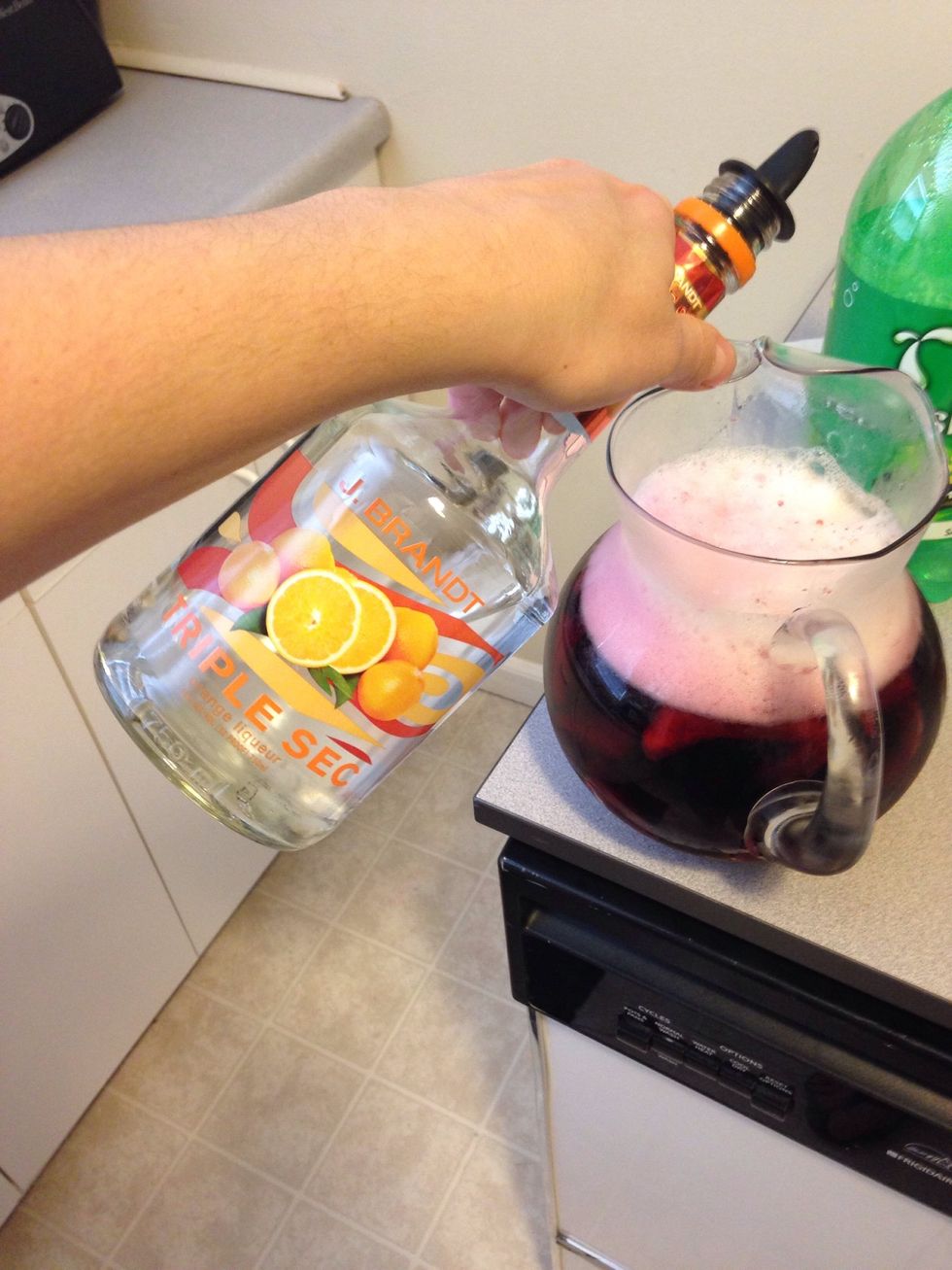 Add 3 oz of triple sec to the mixture.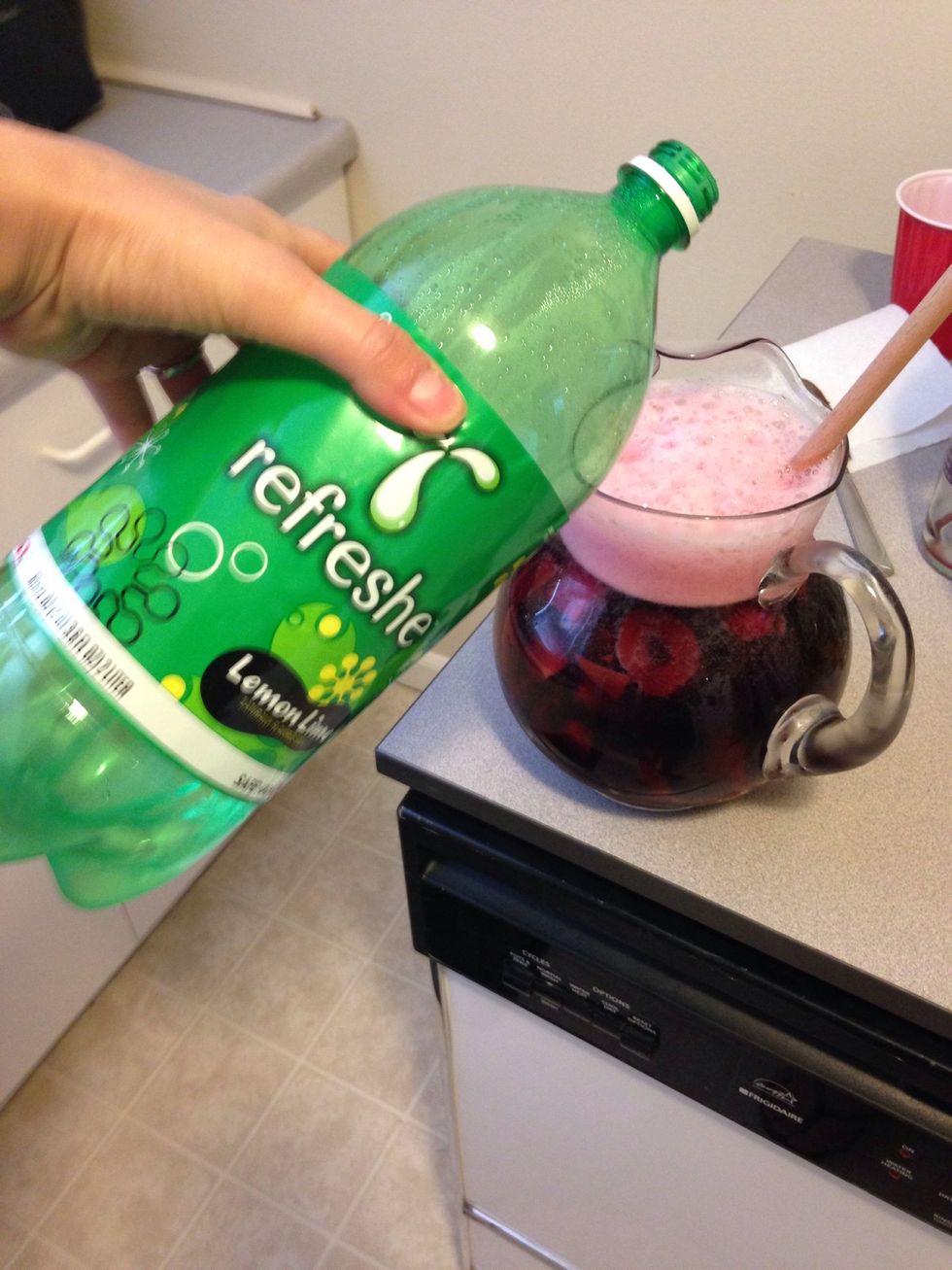 Top off with 6 oz of lemon lime soda. If the mix isn't sweet enough, add simple syrup to taste.
Chill for 24 hours for best results for the fruit to flavor the wine, but it tastes good immediately too. Serve and enjoy!
1.0 Bottle Sparkling rośe wine
1.0 Bottle red wine
3.0oz Triple sec
6.0oz Lemon lime soda
1.0bnch Fruit, cut
Simple syrup (optional)
Geeky Kalamity
A nerdy lady that likes to cook. I usually throw ingredients together and it turns out great. :) Ive made it a personal goal to cook everything on the grill.