Following last nights Italian dinner I served these figs for dessert. They're really easy to make in advance ... And a lovely end to dinner 😘... The original name: Fichi secchi in vino rosso.
10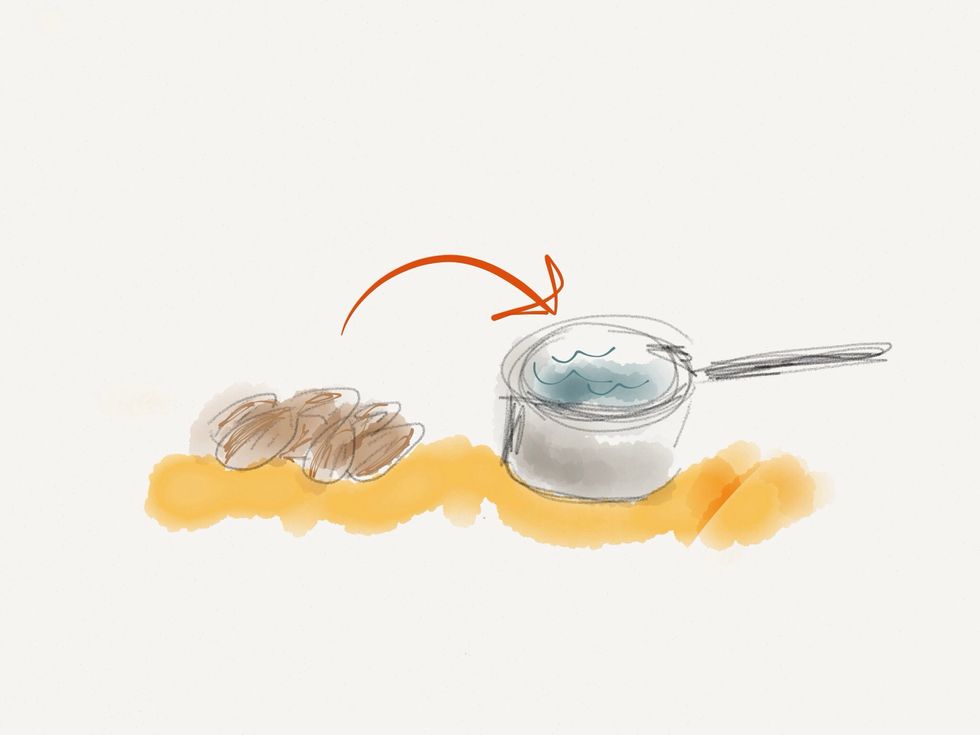 Boil the almonds for a few minutes. Toss the water. Let cool shortly so you don't burn your finger tips. Slip the almonds out of their skin - having a bunch of nice white nuts to enjoy
Take your figs at straighten them a little ...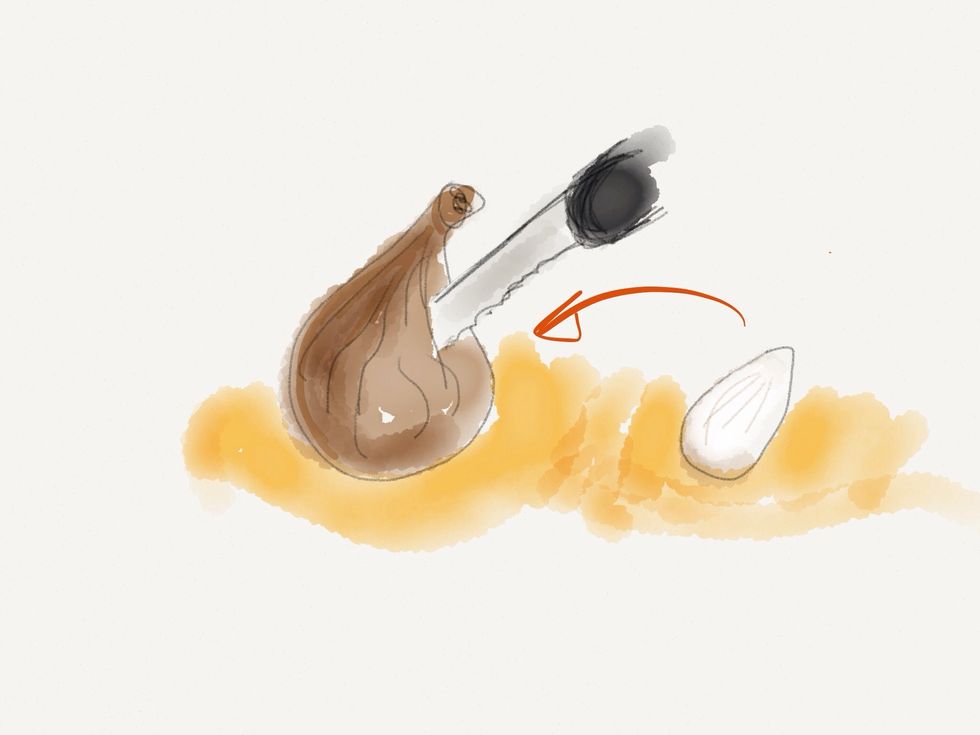 Cut a slice in each fig and put an almond in the pocket
Get red wine, oranges, honey and cinnamon. Squeeze oranges for the juice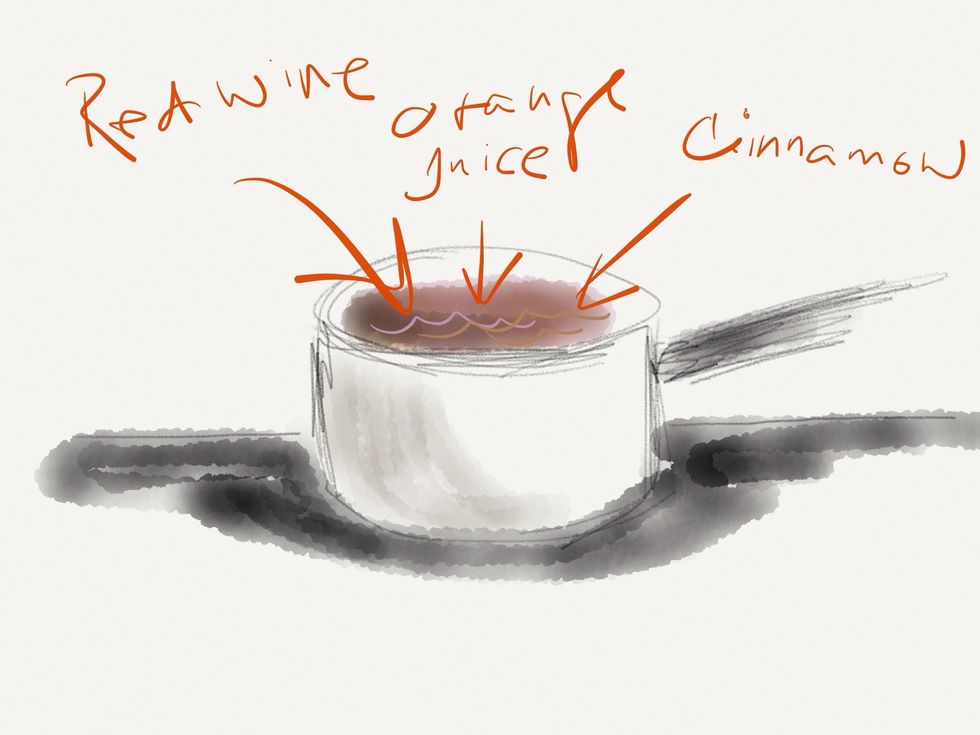 Put red wine, cinnamon, honey and orange juice in a pot. Heat it up.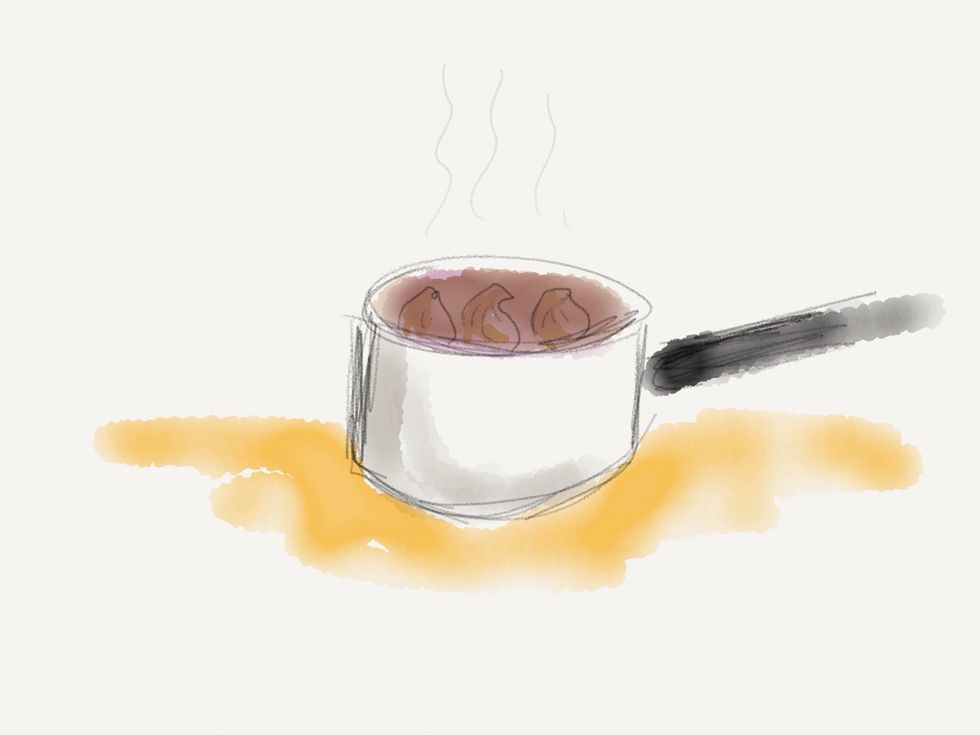 Put the stuffed figs in the pot too. Let simmer for 10 minutes. Take it of the heat - set aside and let the figs cool down in the red wine.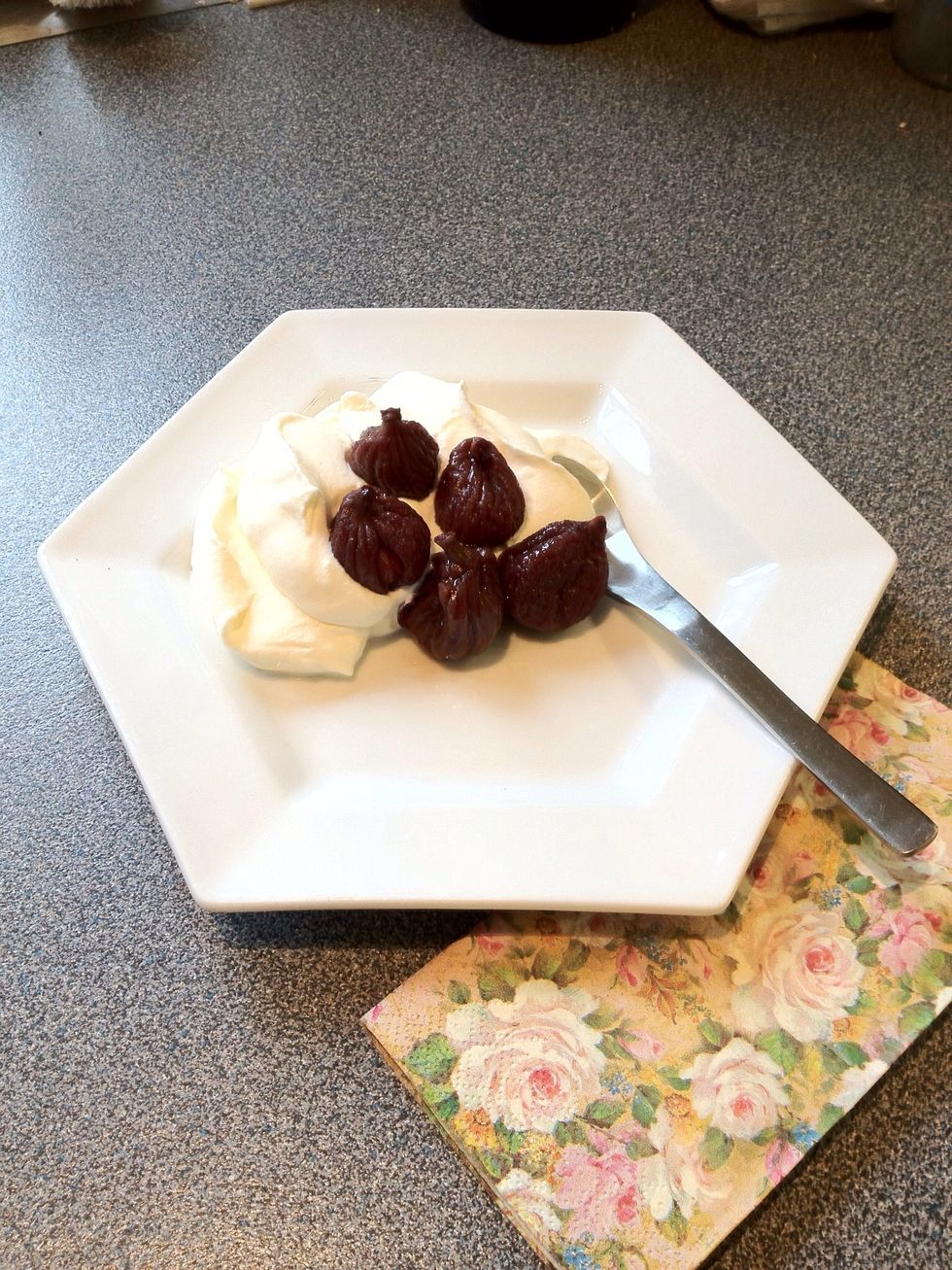 Serve the cold figs with lots of whipped creme 😍
Sorry for not having photos of the process - hopefully my drawings made the guide useful anyway 😃
300.0g Dried figs
50.0g Almonds
1/3l Red wine
2.0 Oranges
6.0Tbsp Honey
1.0 Cinnamon stick
Whipped cream