First u have to choose what charms u want. I would say about 5-6 but no more than 10.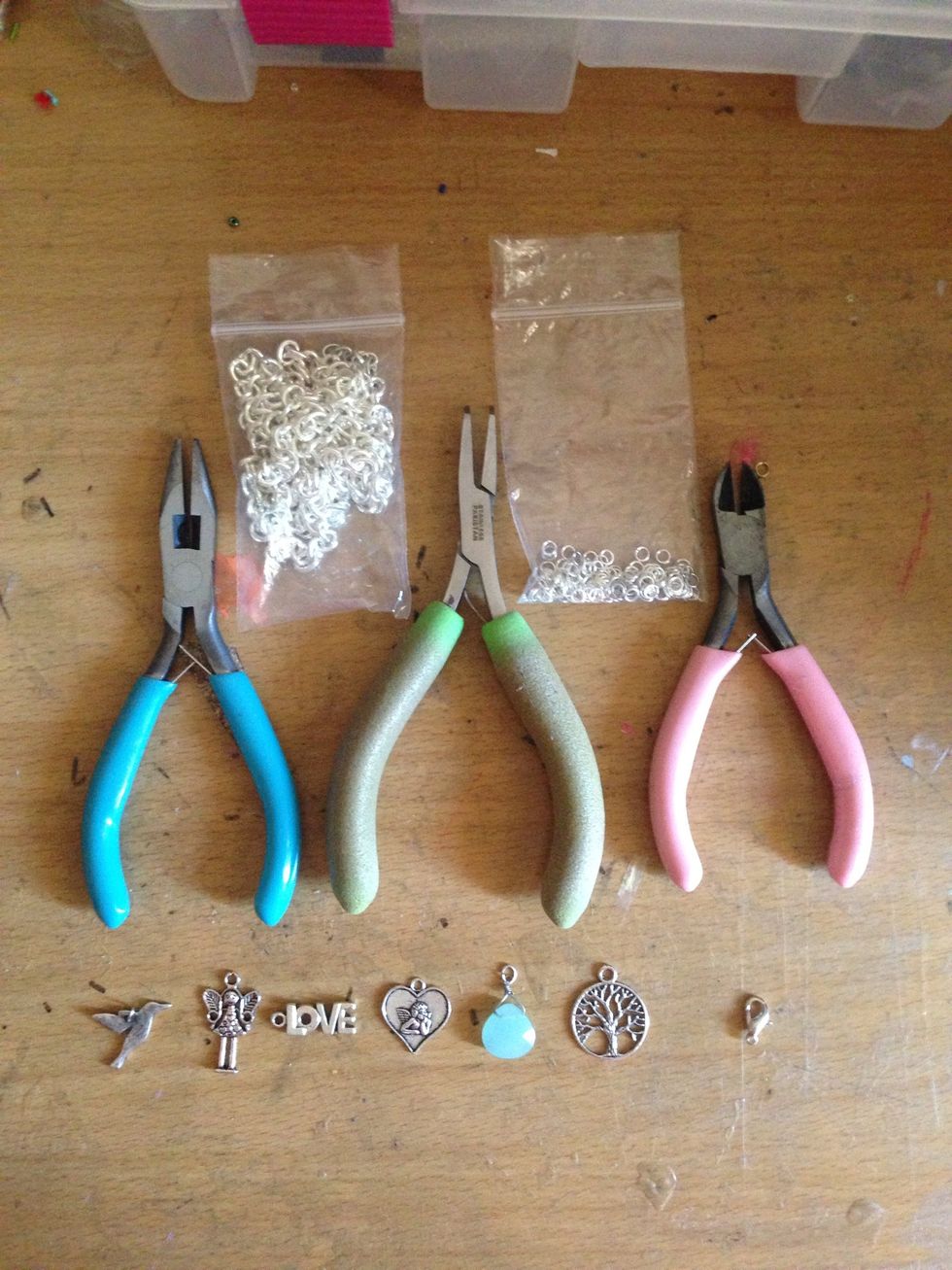 These r what u need. U dont need all the pliers. U can use a toggle clasp or a lobster clasp. I wanted a toggle clasp but I didn't have any so I had to use a lobster clasp.
Cut a price of chain long enough to go around ur wrist once. Make it a tad smaller than u think cuz once u add the clasp it will be bigger.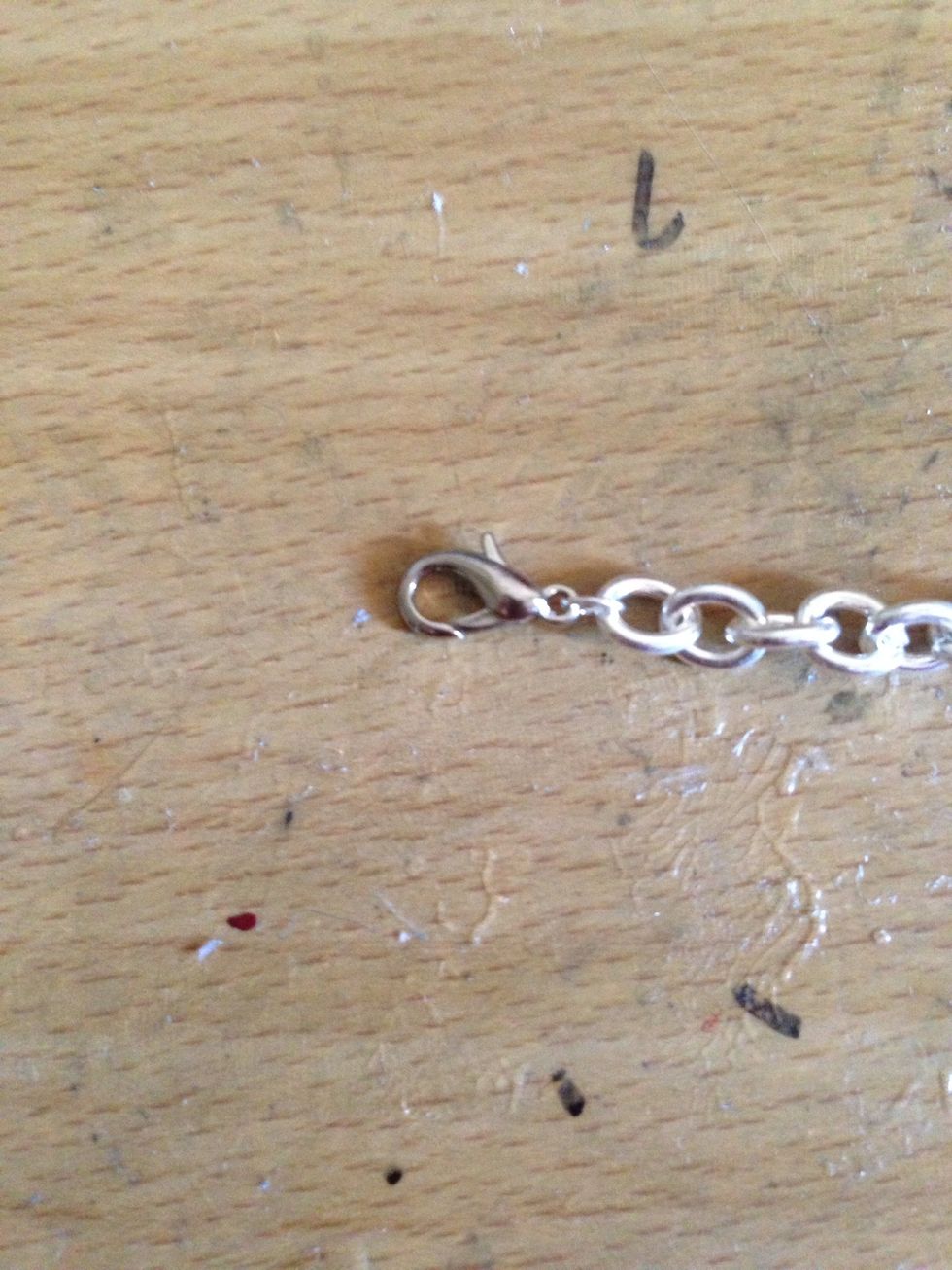 Take a jump ring and attach the clasp to one side of the chain.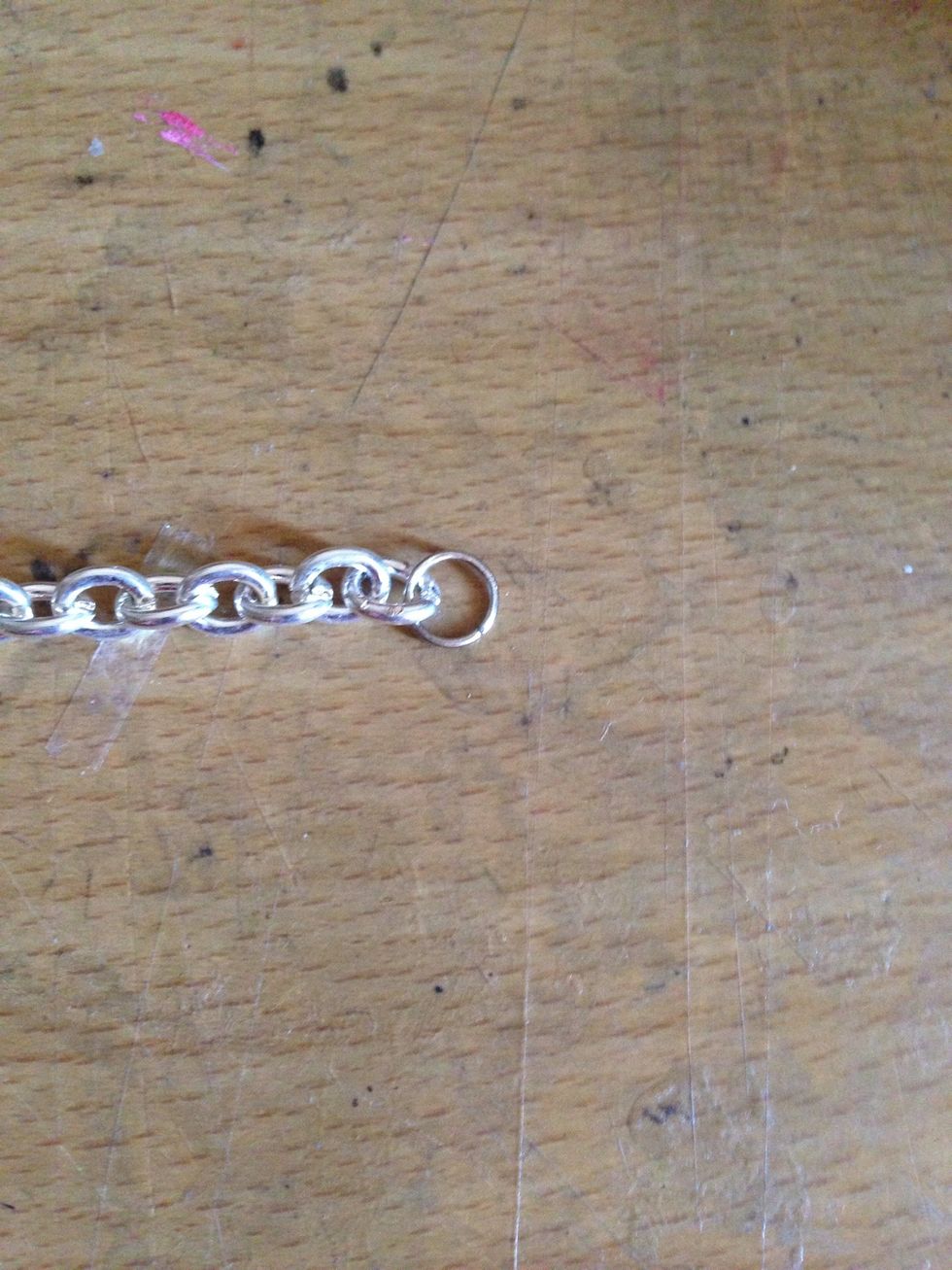 And a larger jump ring to the other side.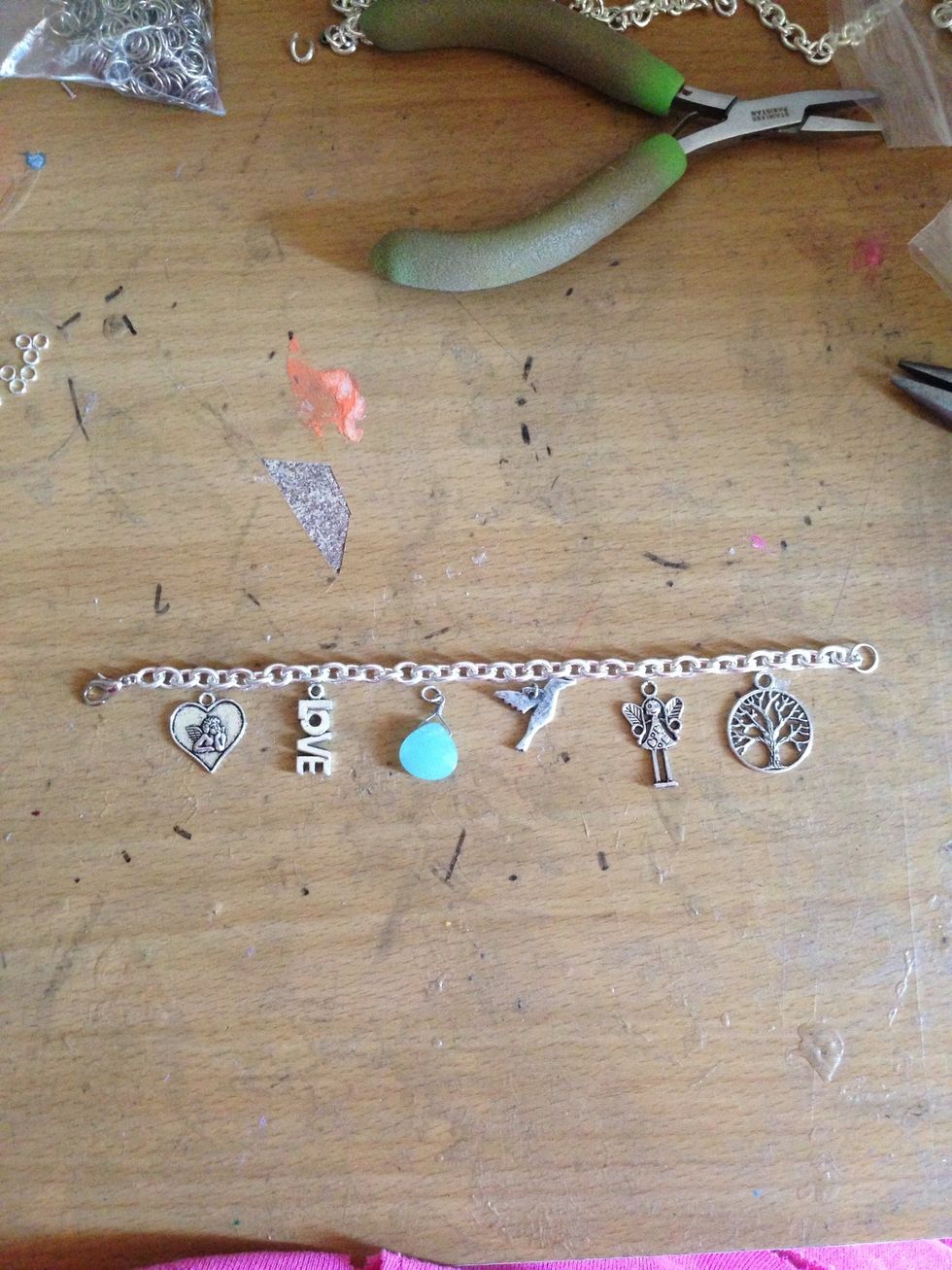 Take ur charms and decide on the order u want them in.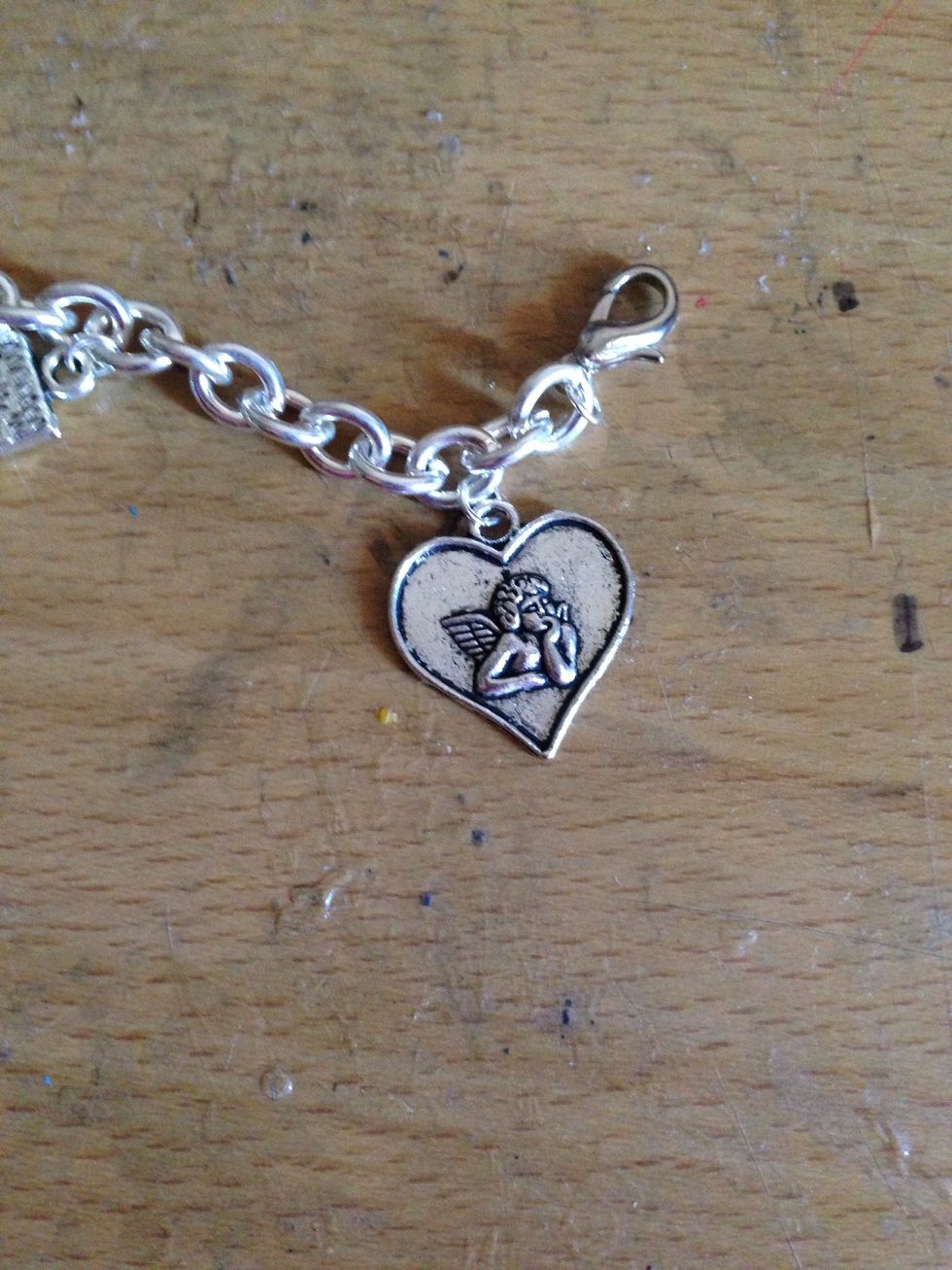 Using a jump ring, attach a charm to the chain. Do the same with the rest of the charms and ur done!
Congrats!! U have just made a charm bracelet!! (Btw that's my mom lol)
Chain
Jump rings
Charms
Toggle or lobster clasp
Pliers