Make Charlies Awesome Salmon Cheese Wontons
90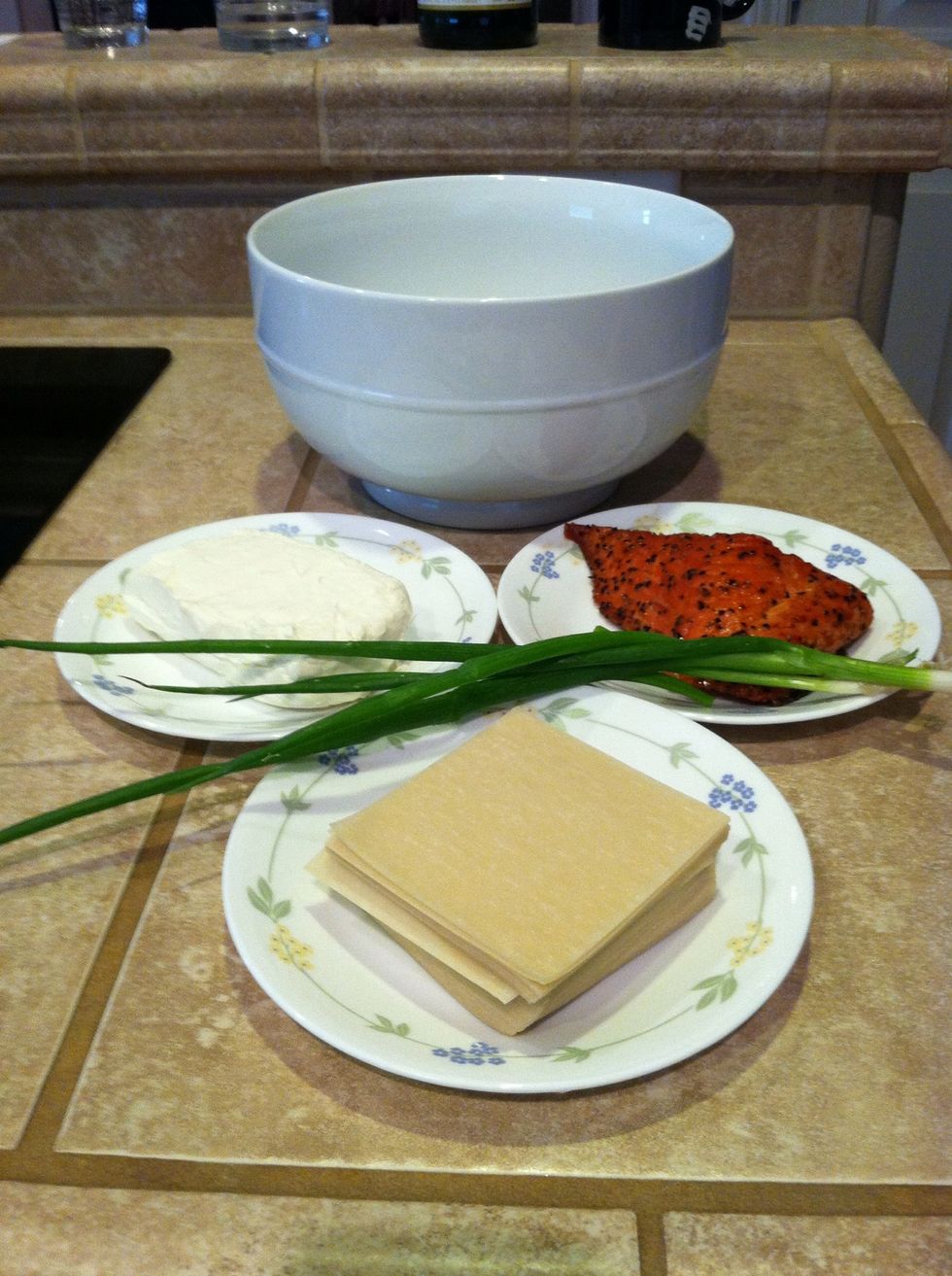 The ingredients: -Wonton wrappers -2 stalks of green onions -Smoked Salmon -Standard size package of cream cheese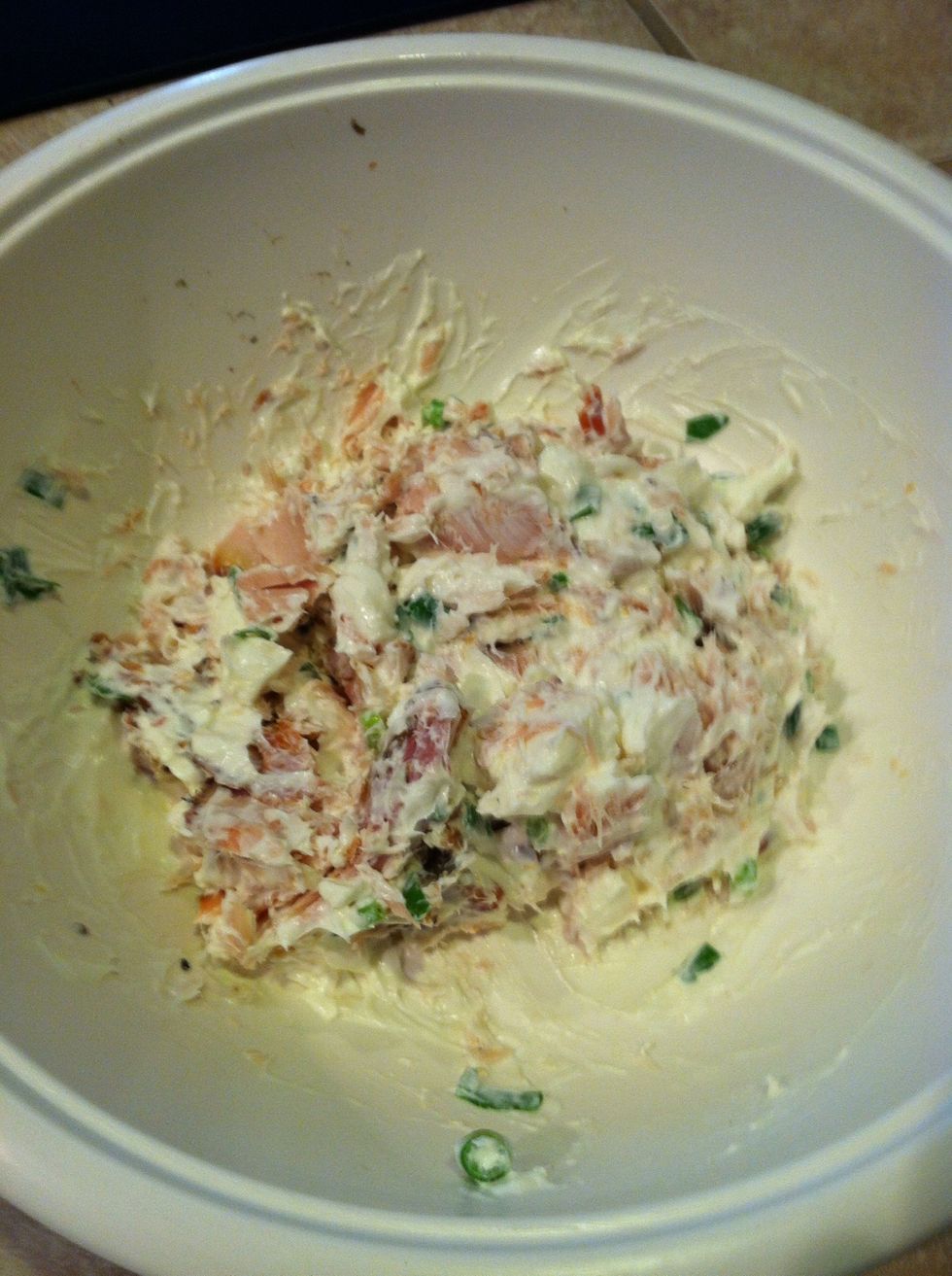 Microwave cream cheese for about 1 minute (or until soft). Mix in with chopped green onions and broken Salmon pieces. Mix until good consistency for filling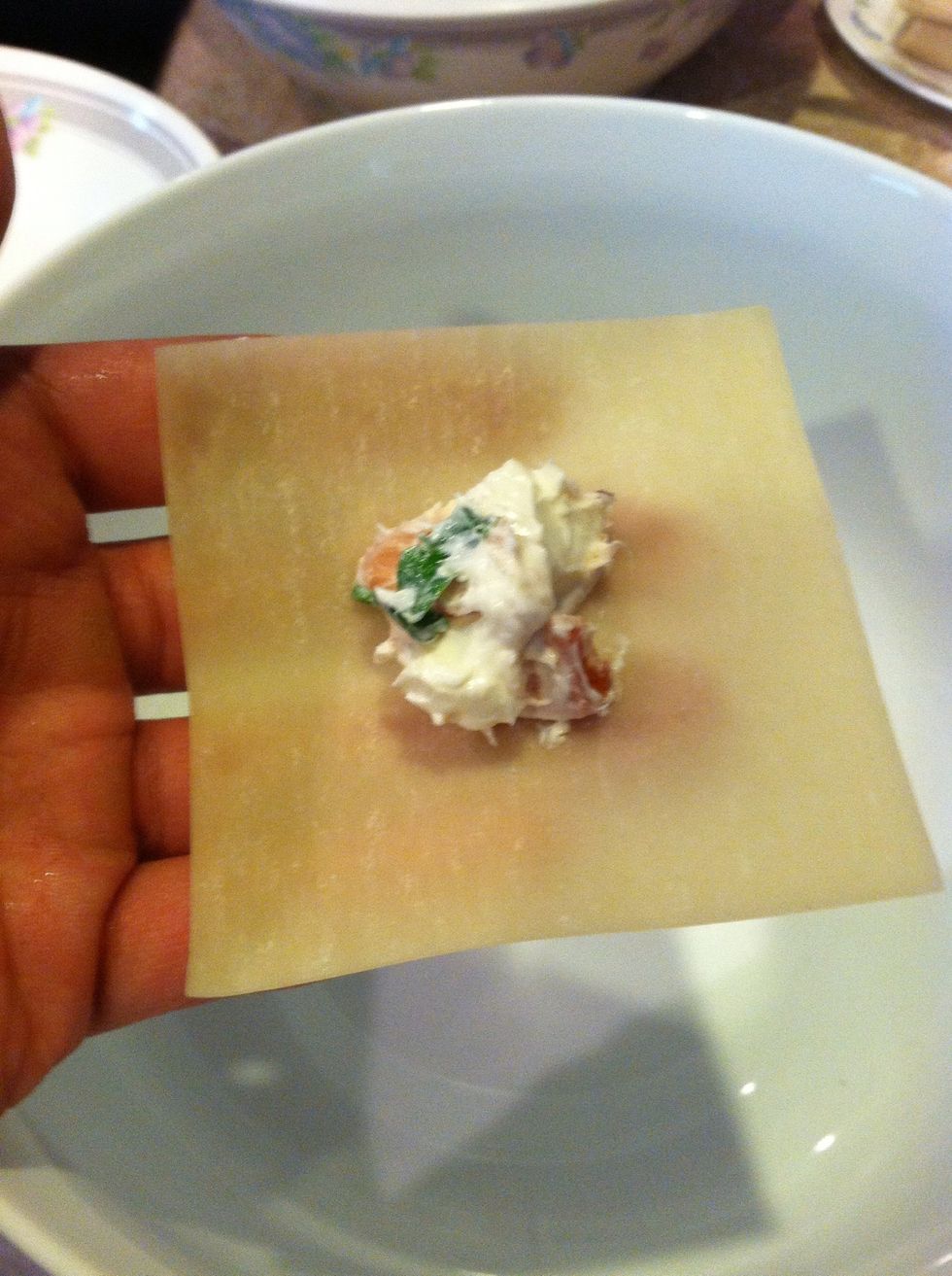 Spoon a small amount of the filling into the middle of the wonton wrapper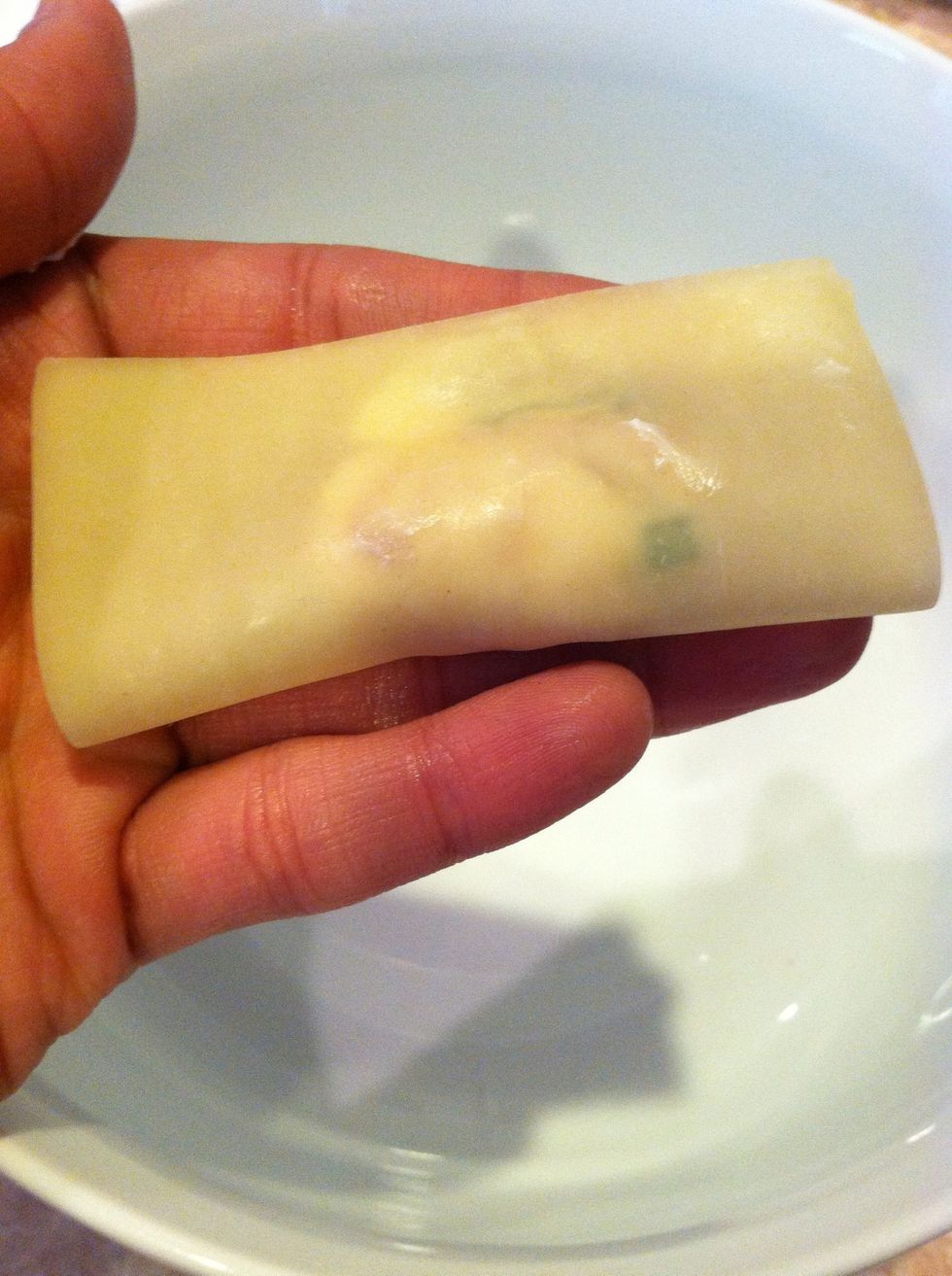 Fold in half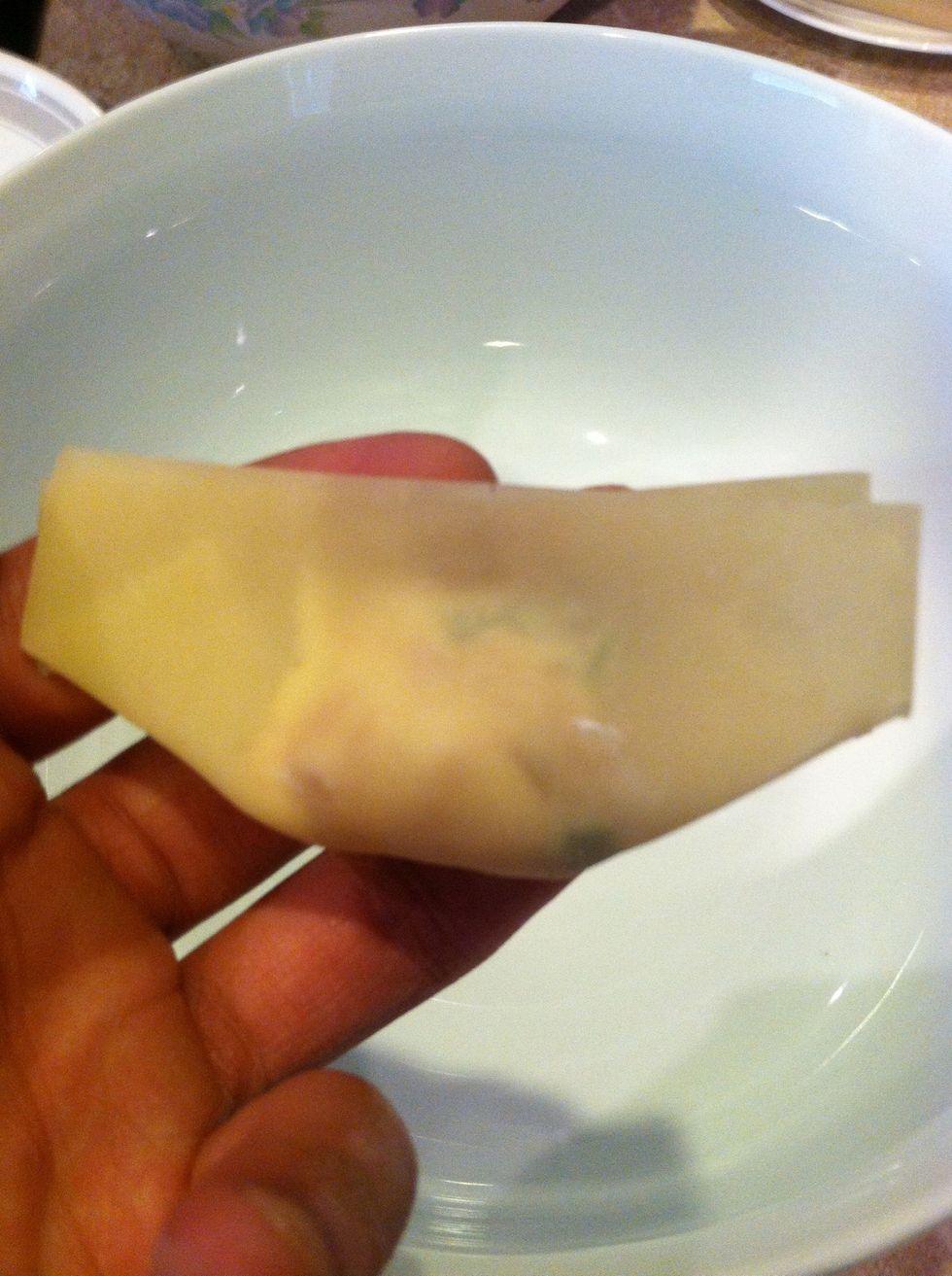 Tuck the wonton wrapper outside in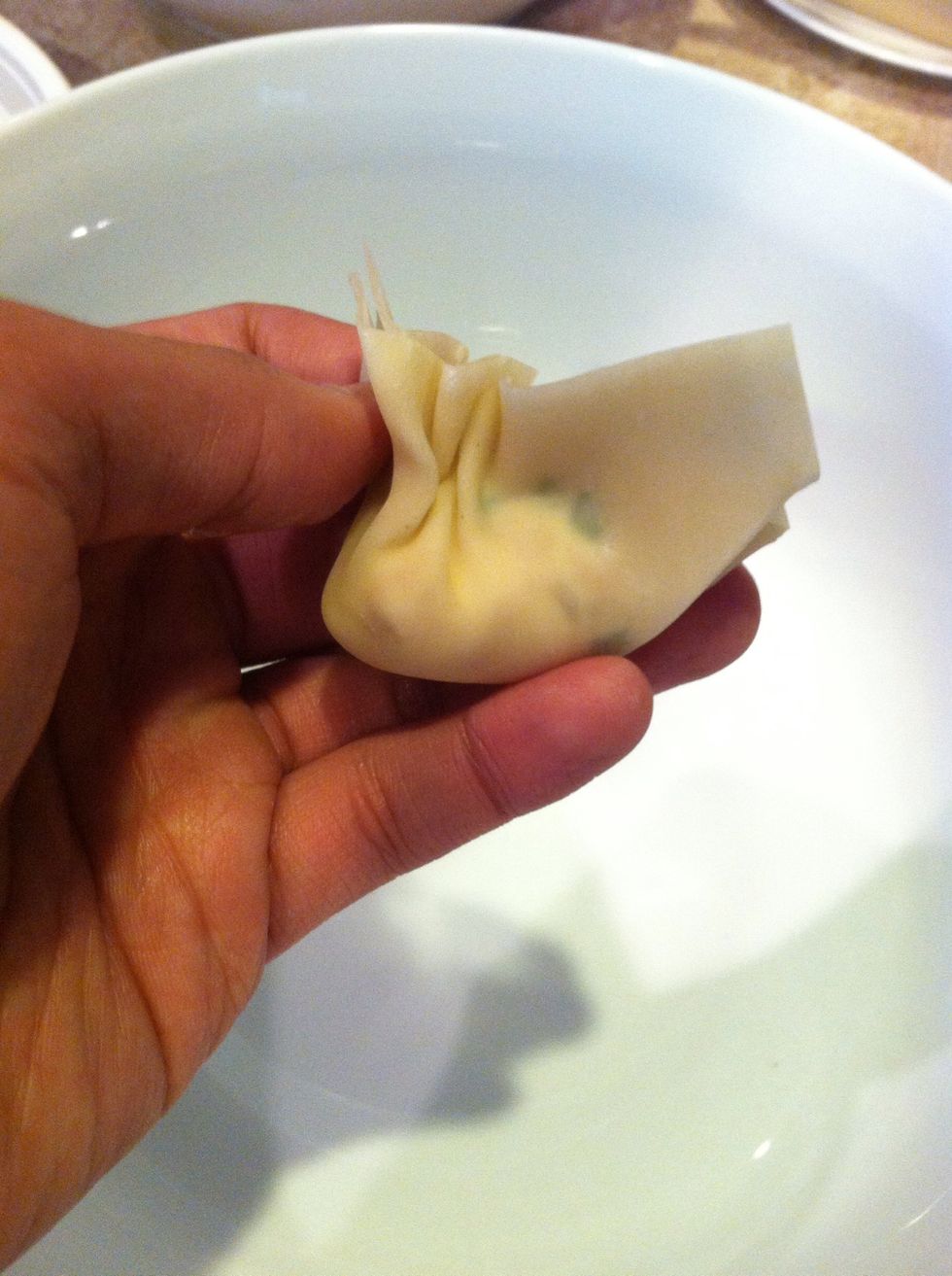 Make the folds by using one thumb to fold over your other thumb that is lightly pressing into the wontons. Keep repeating until its folded across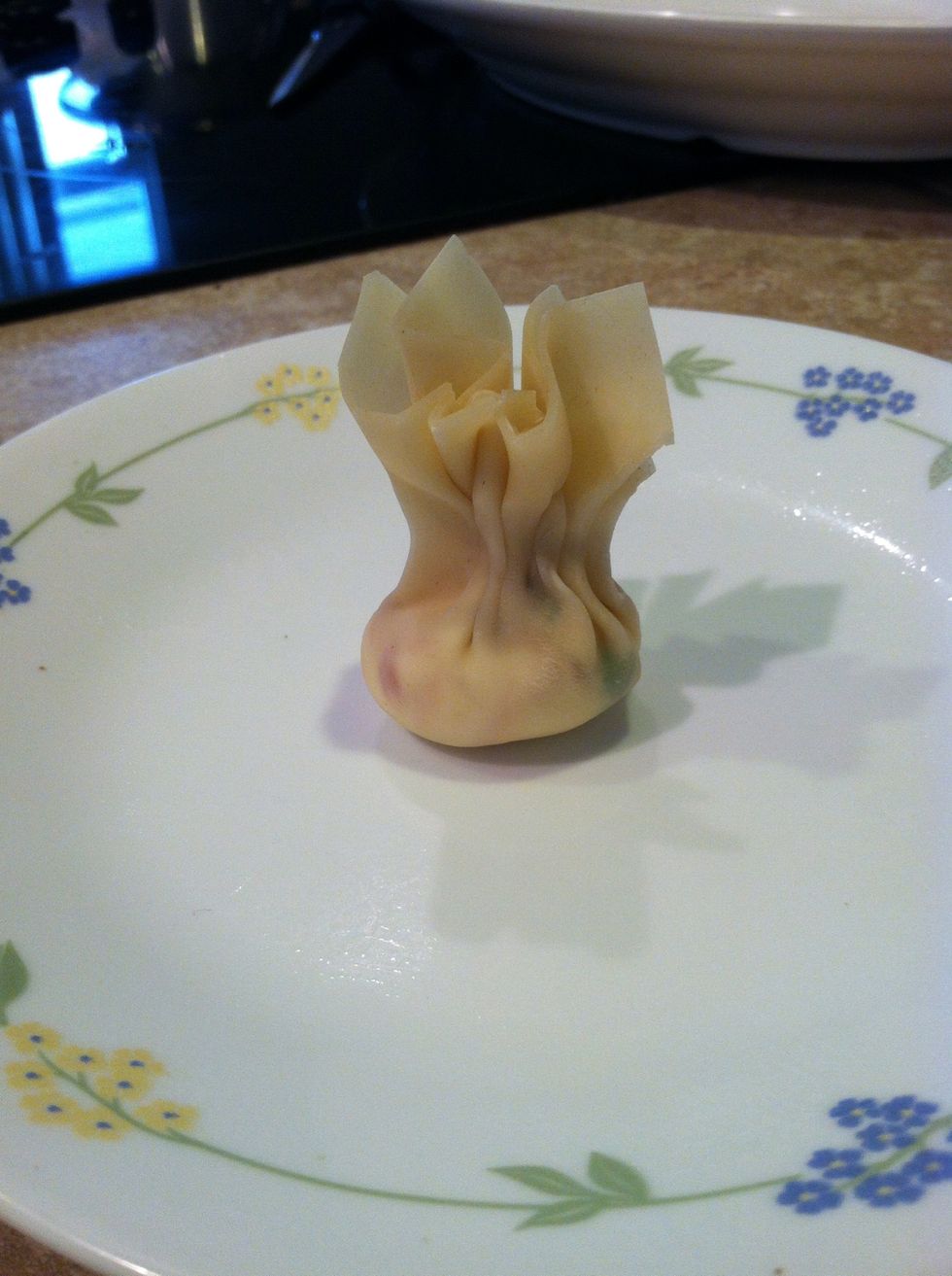 Once folds are completed. Press in the middle of the wonton with both thumbs to seal Wonton. Repeat all the steps until all Wontons wrappers and/or filling is used.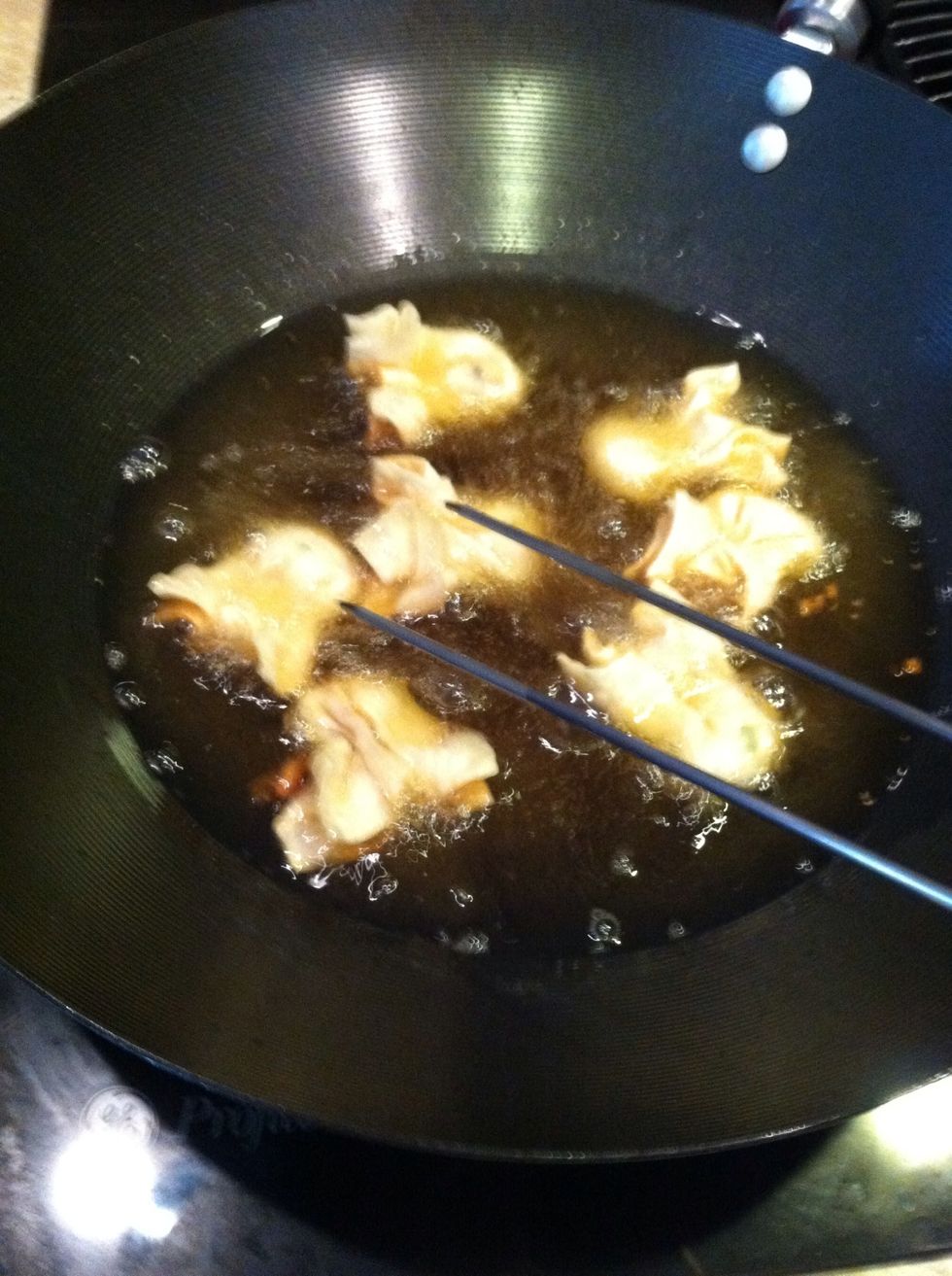 Heat some frying oil. Deep fry for 1-4 minutes while slowly turning wontons.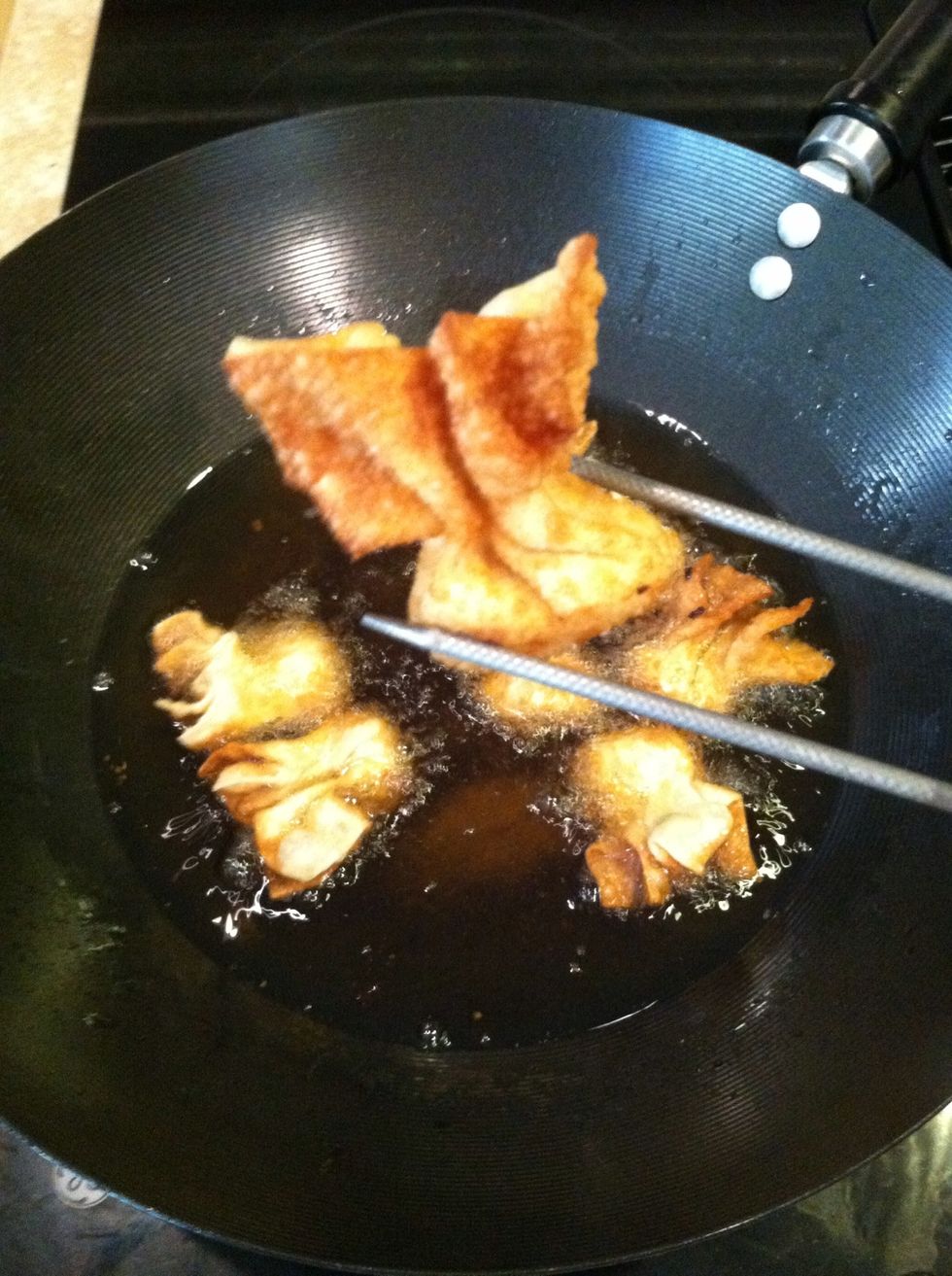 Take out wontons when golden color. Place over bowl with paper towels. Tab excess oil with additional paper towels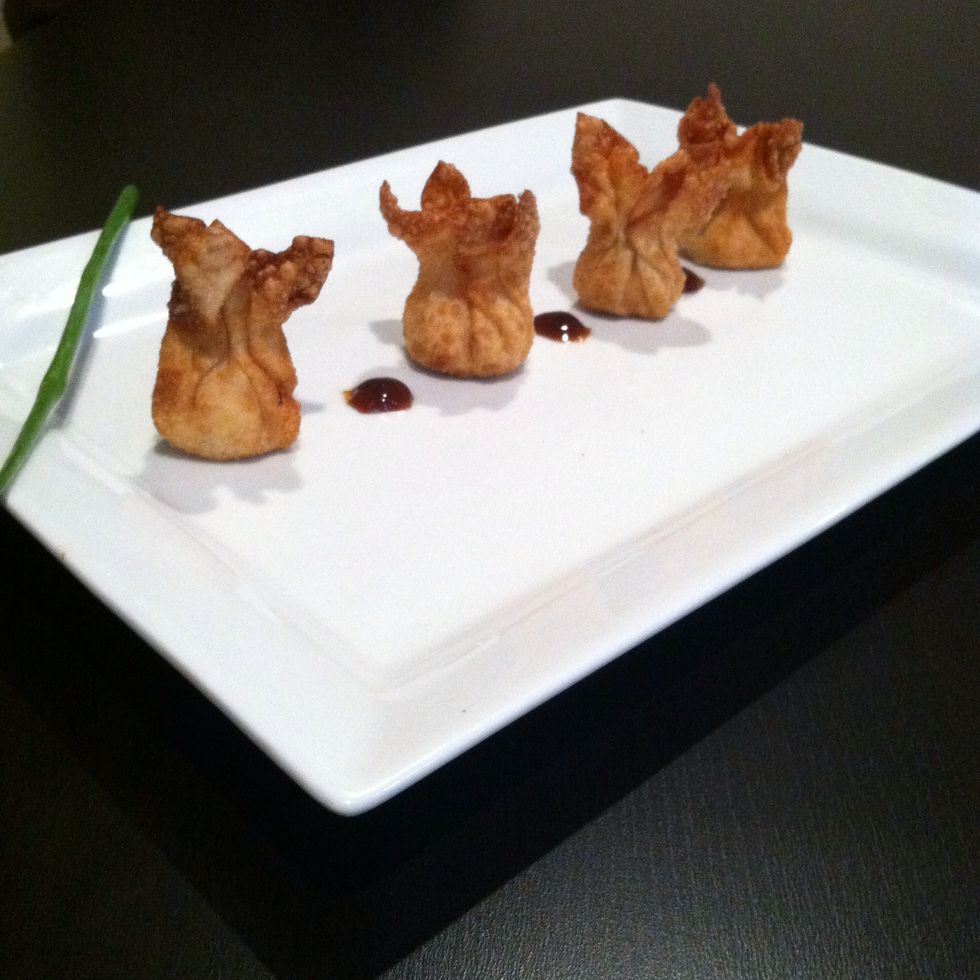 Served with favorite dipping sauce or just it by itself. Enjoy! Bon Apetit!
Smoked Salmon
Standard size package cream cheese
2 thin stalks of green onions
Package of Wonton Wrappers