A quick easy recipe for a light, delicious meal that you and your loved ones will enjoy. Bon Appetit!
172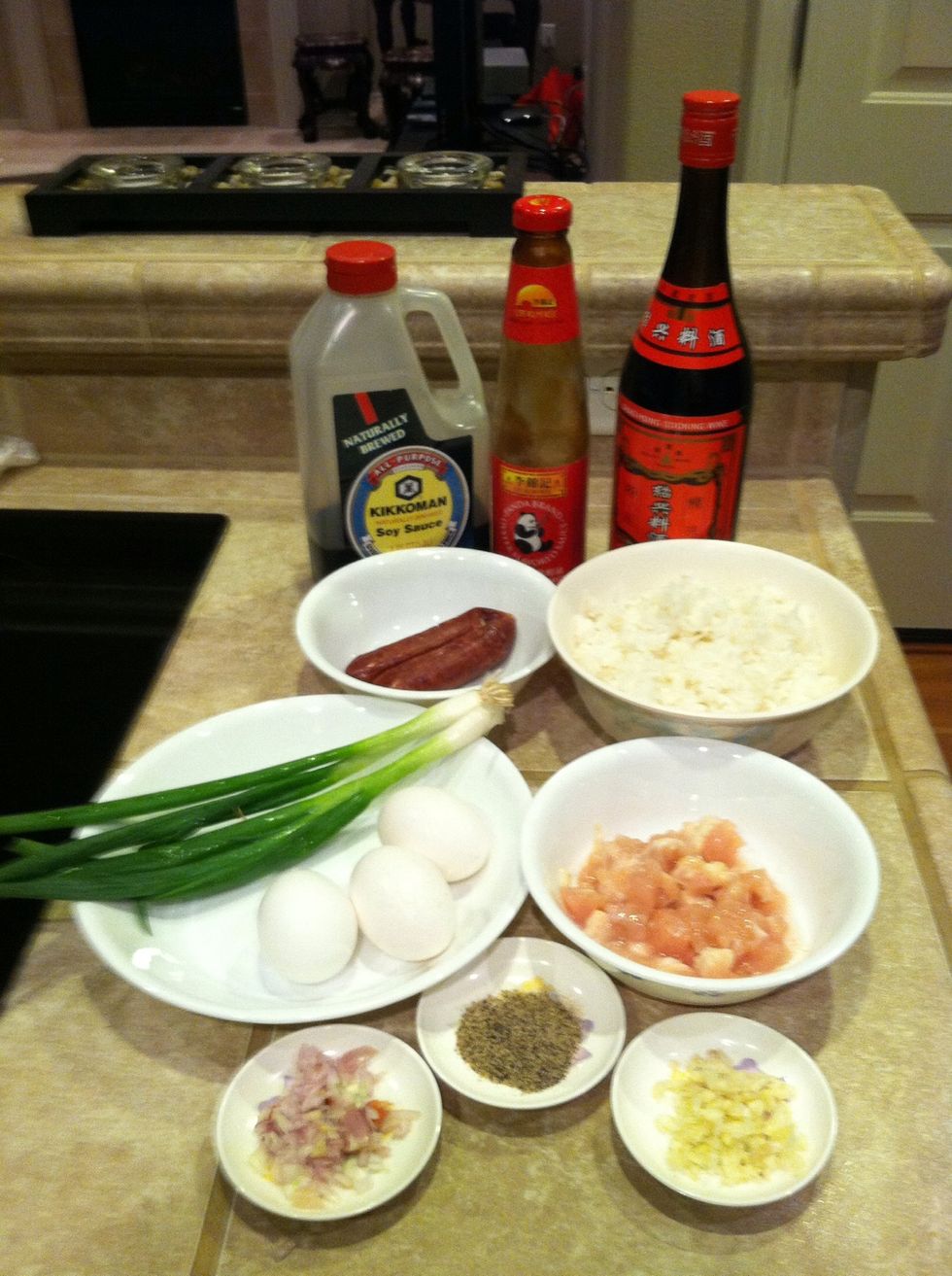 The supplies you will need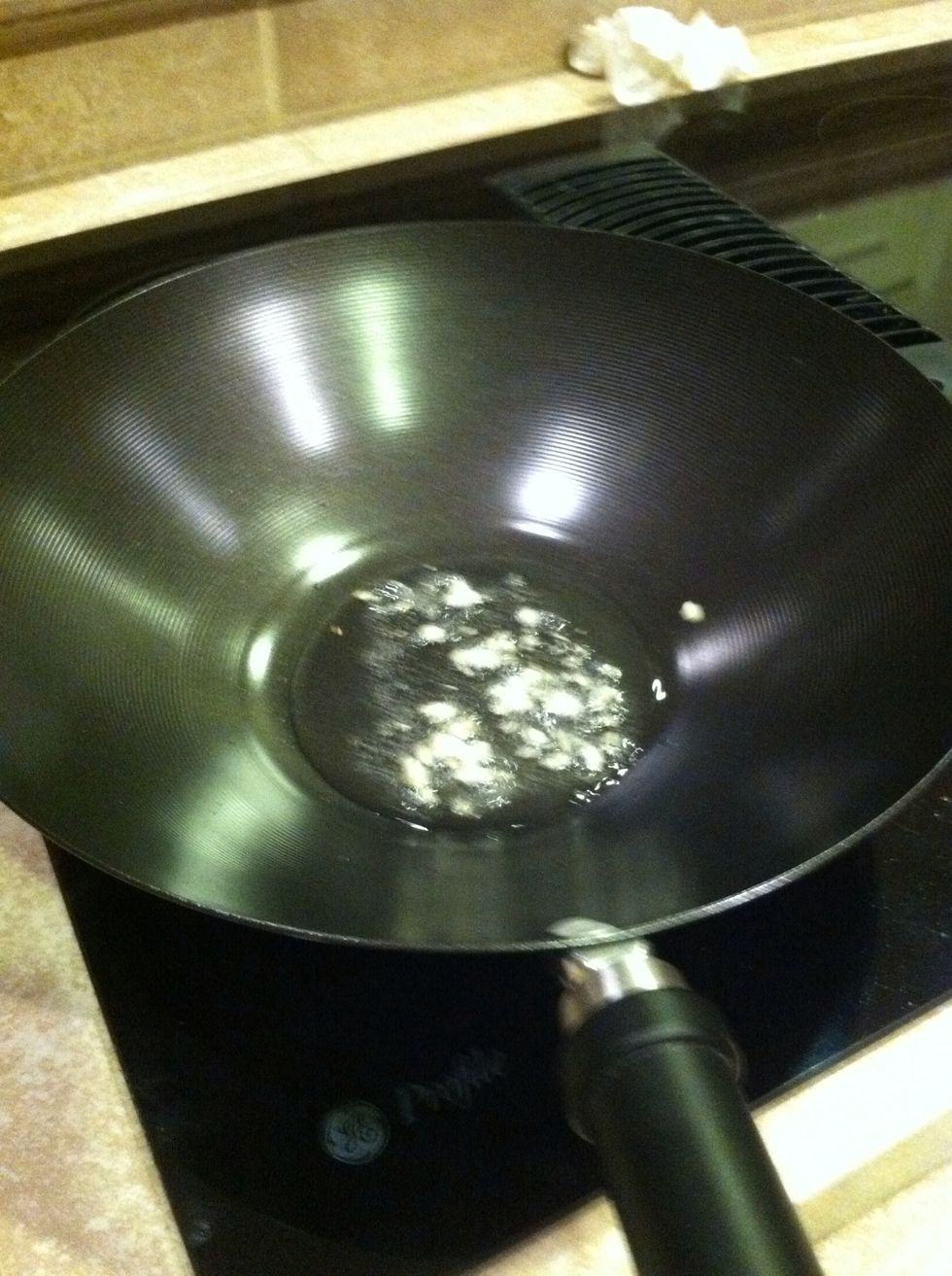 Stir fry Half of the minced garlic with vegetable oil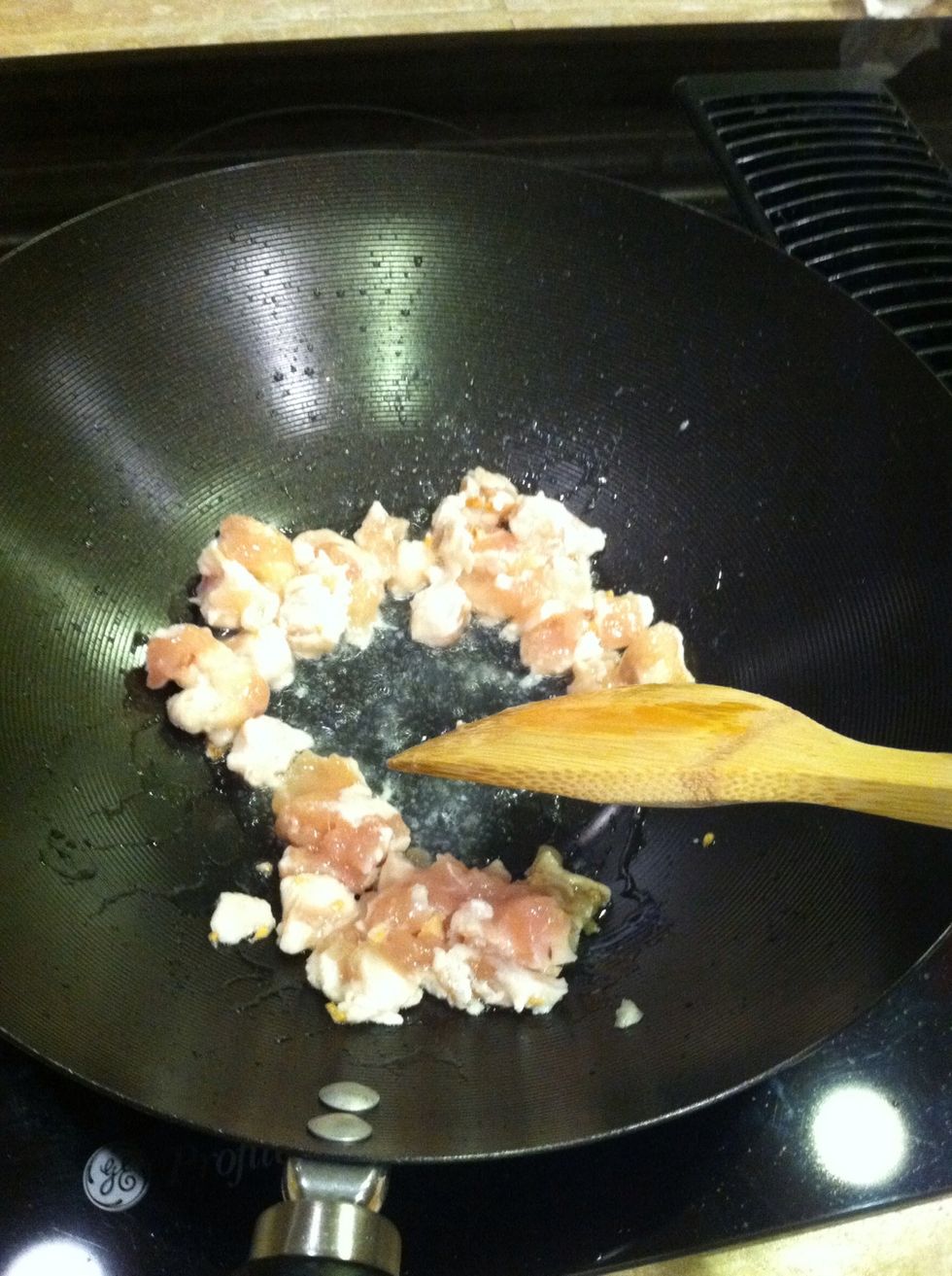 Add chicken, season with light amount of soy sauce, stir until cooked, set aside, rinse wok, dry, and add more oil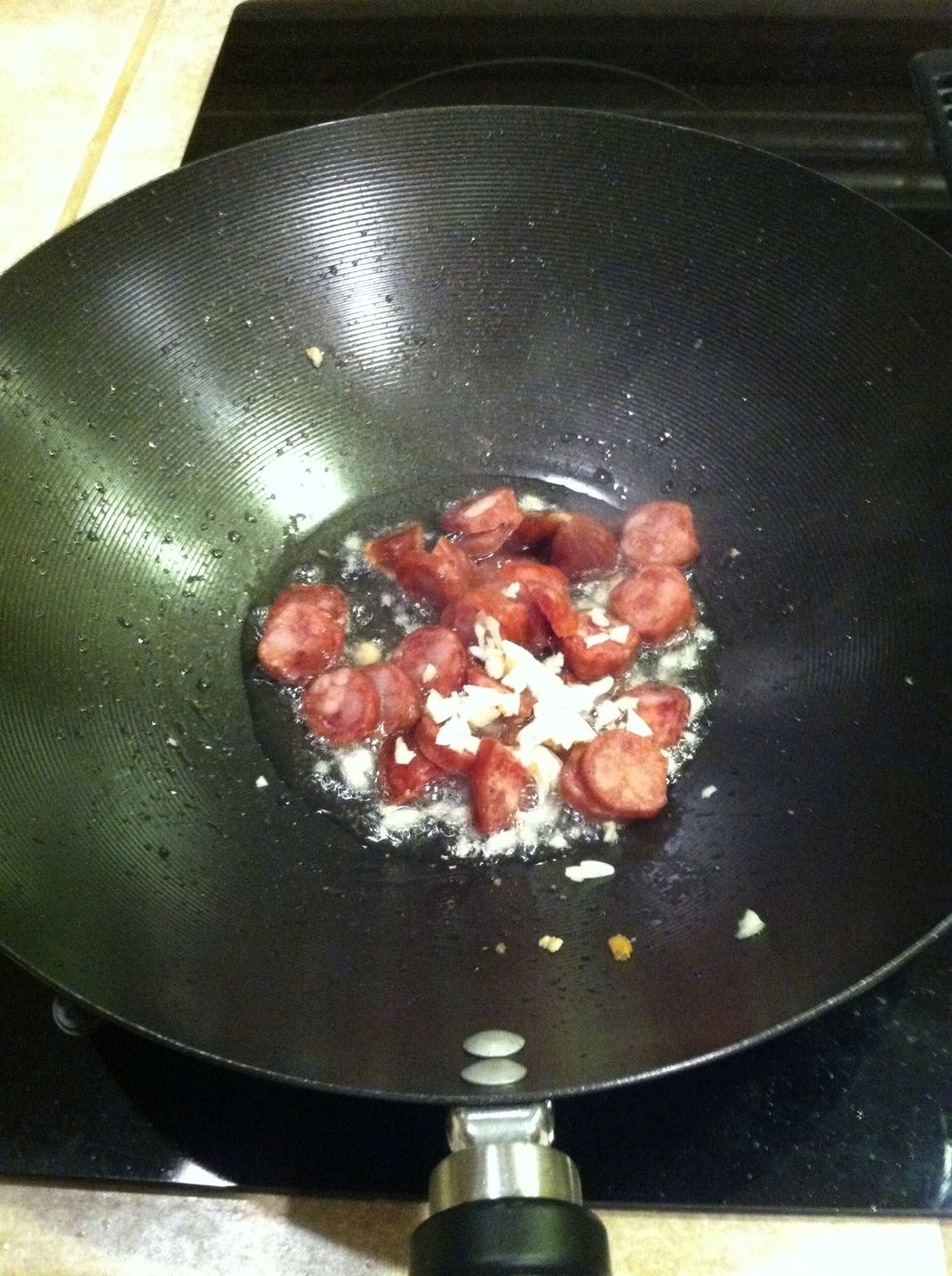 Add more garlic to oil, add chopped Chinese sausage, stir fry until cooked
Beat eggs in bowl, add to cook with Chinese sausage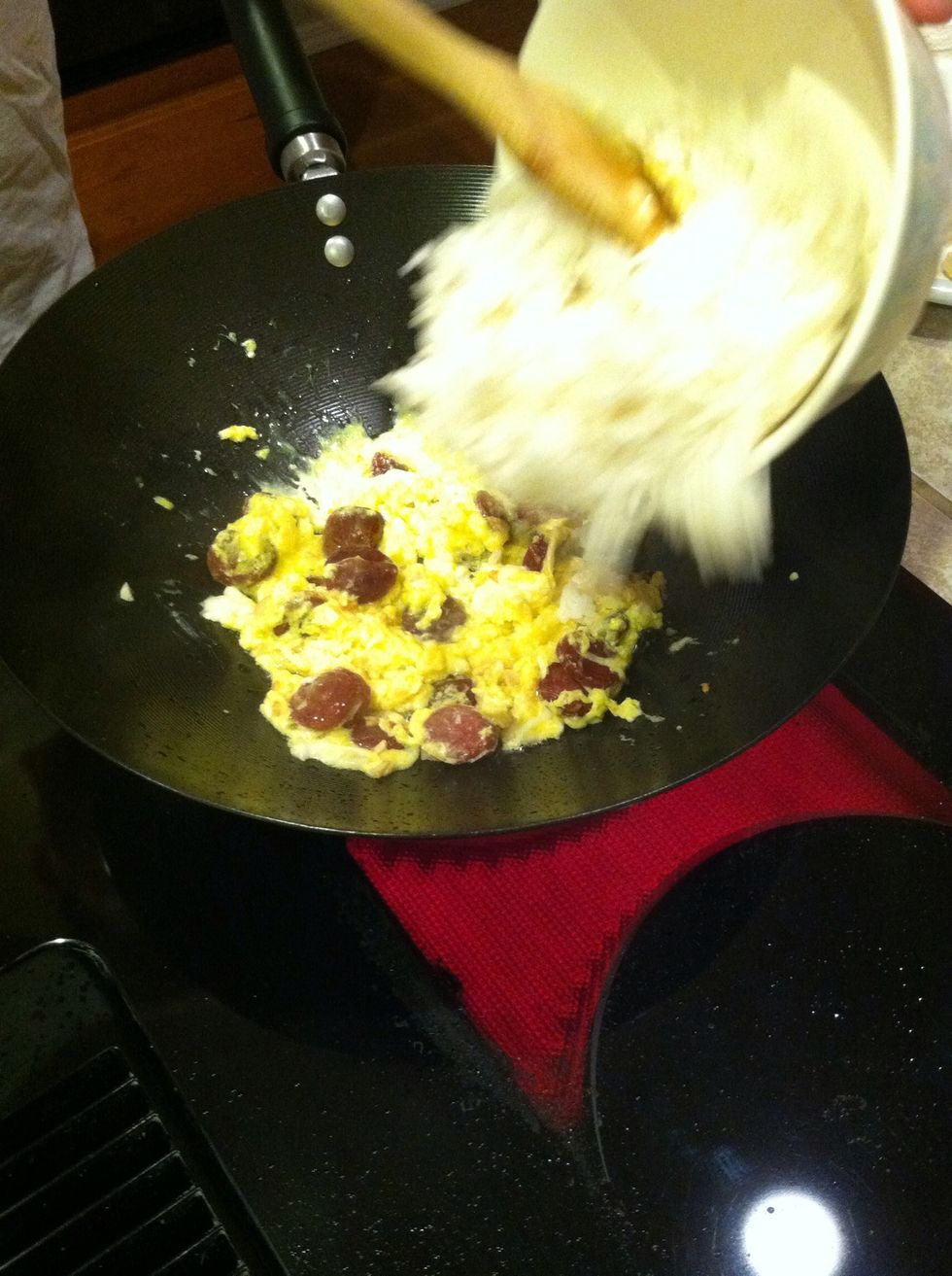 Add rice when eggs are cooked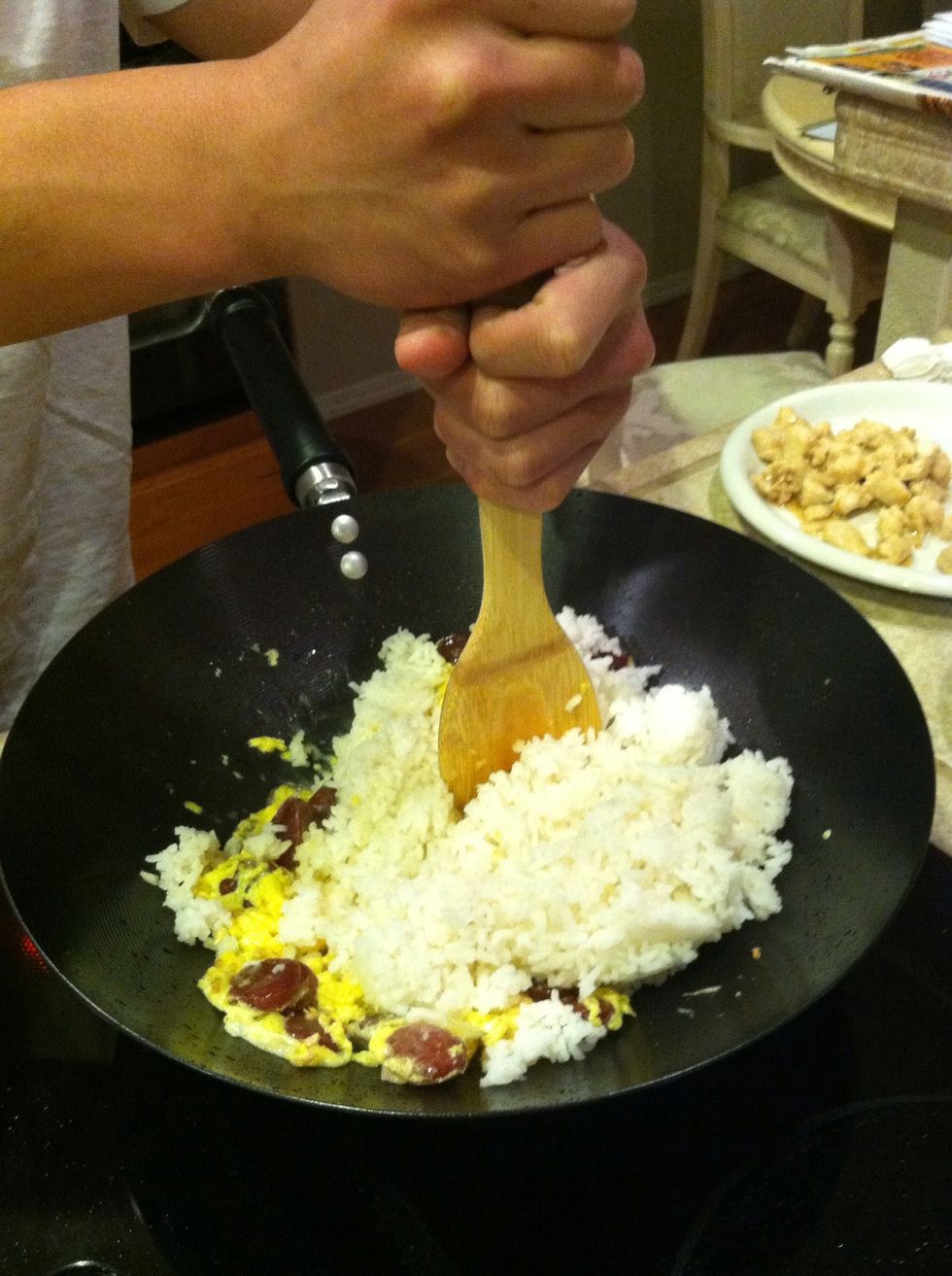 Break rice apart until all rice is loosened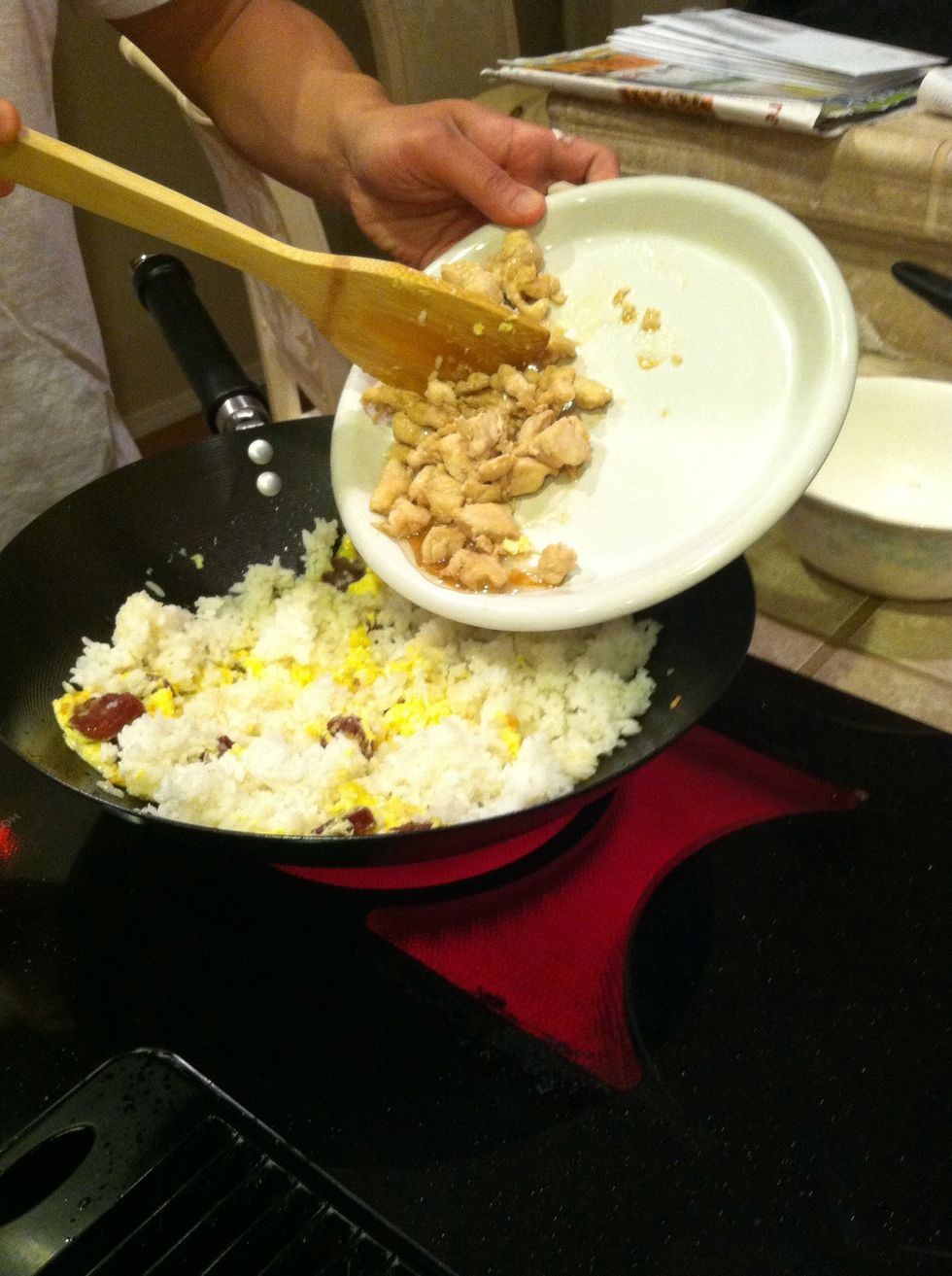 Add chicken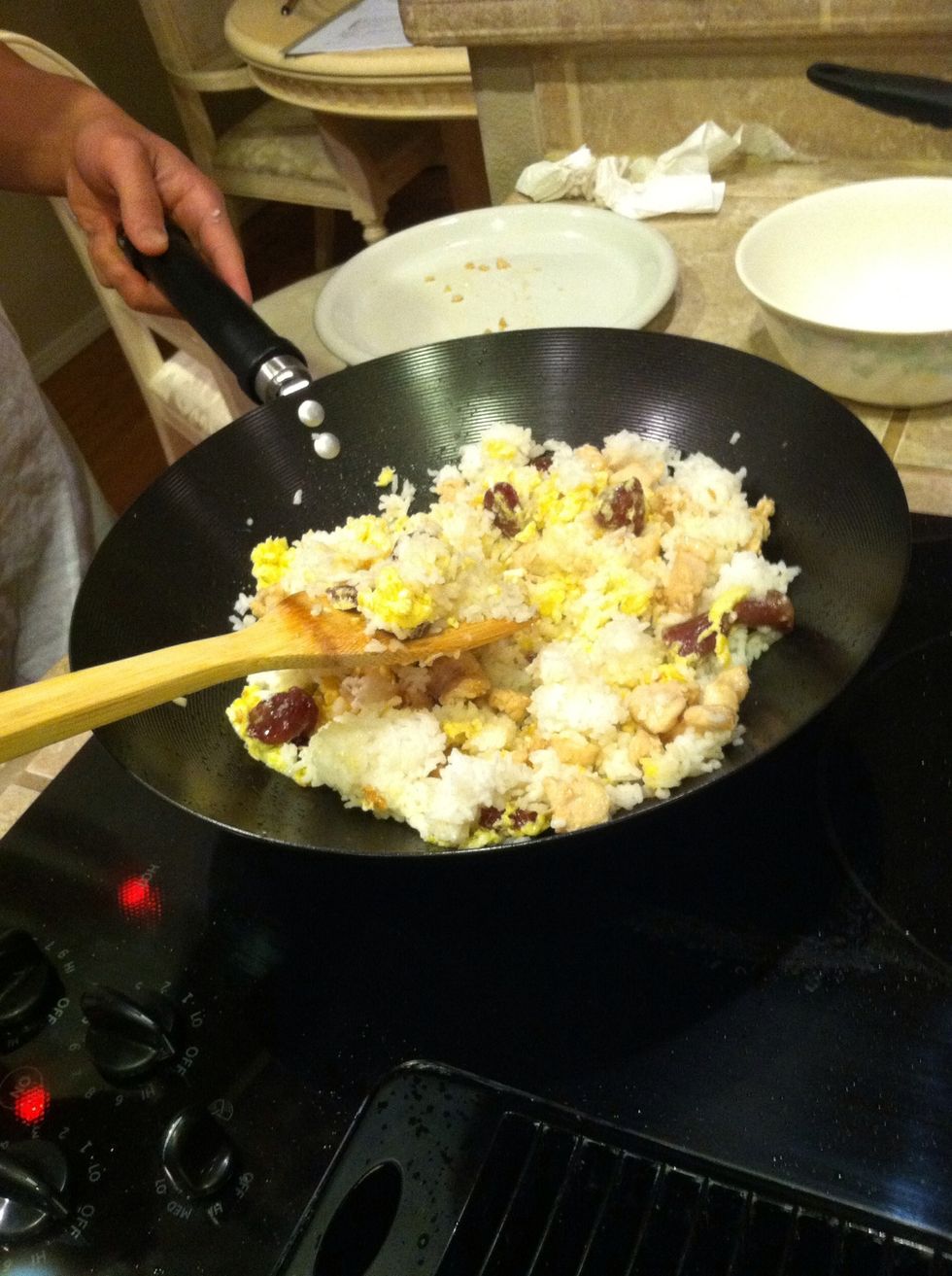 Stir fry until until evenly distributed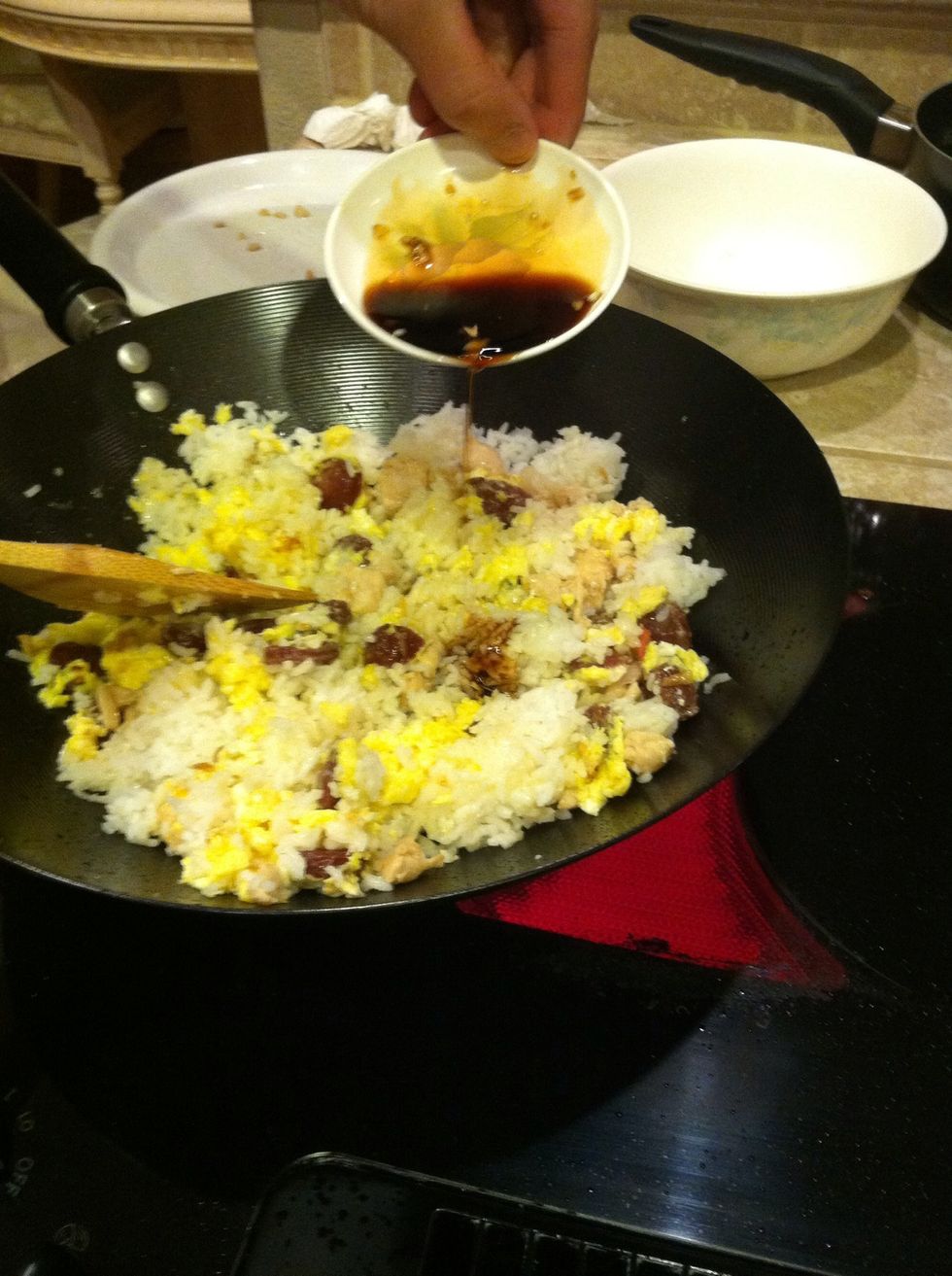 Add soy sauce, add just enough to give all the rice a light brown color, continue to stir over medium heat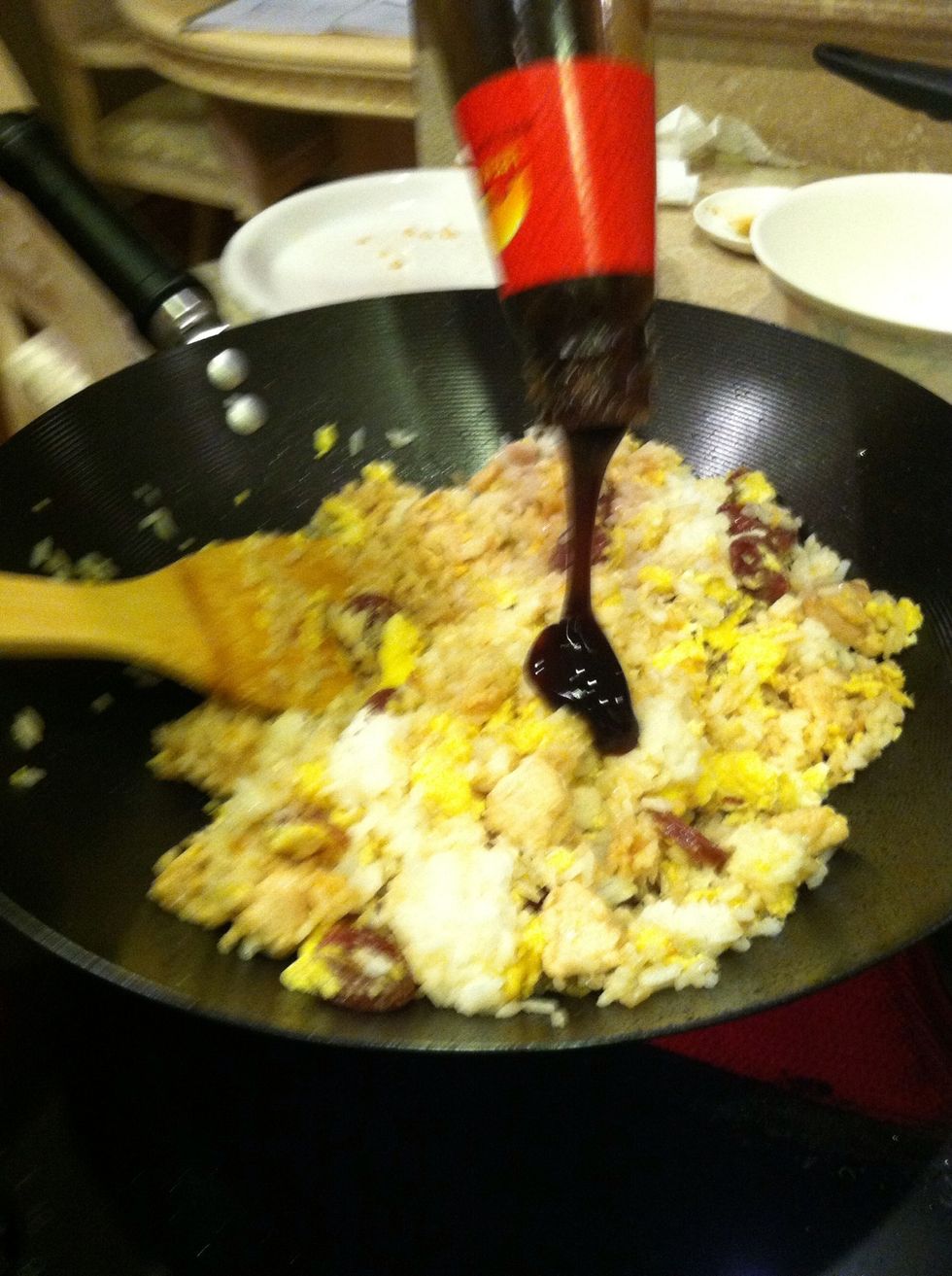 While stirring add oyster sauce, should be same proportion to soy sauce
While stirring add shaoxing rice wine. Same proportion to soy and oyster sauce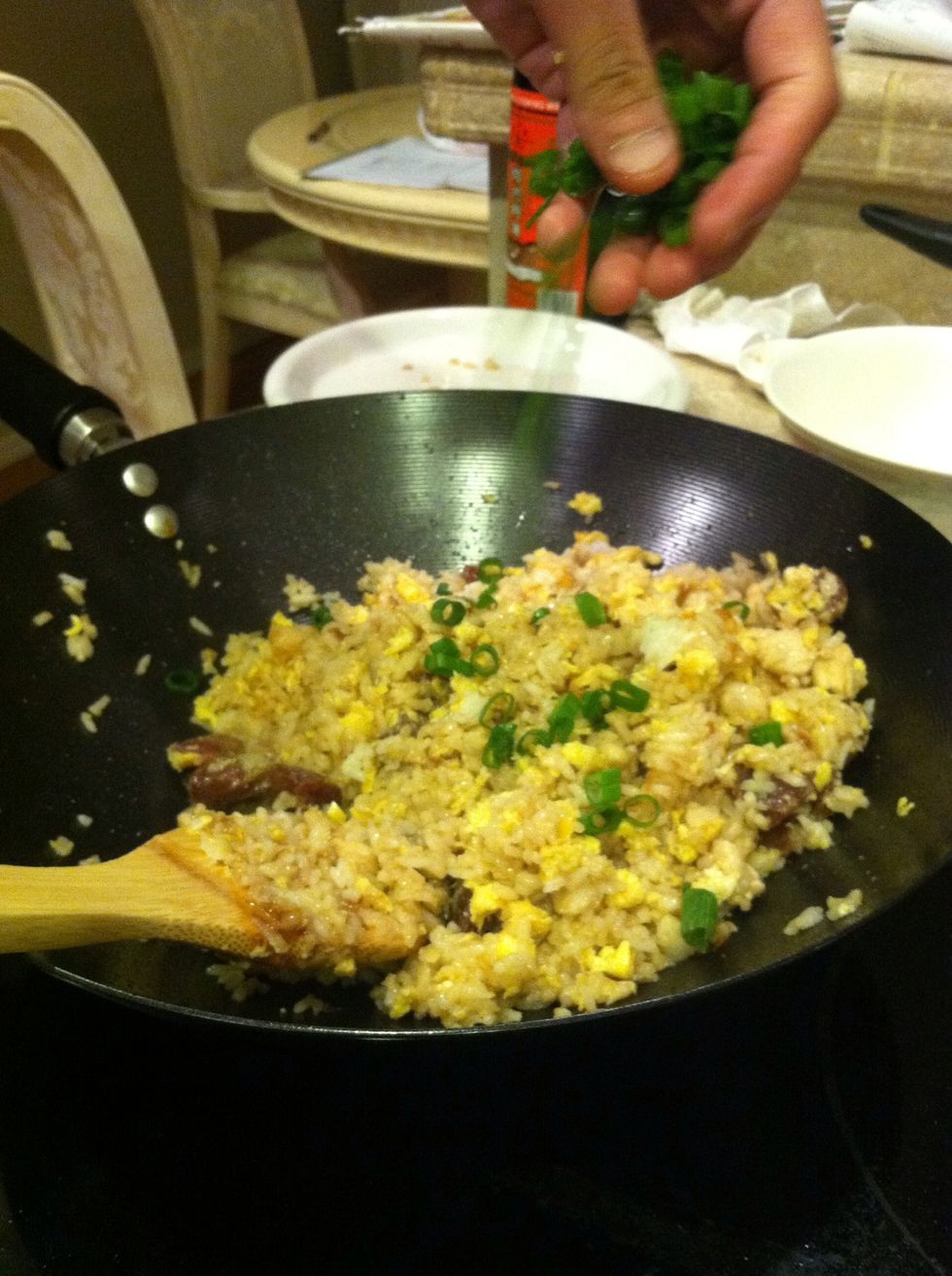 Add chopped green onion, add black pepper, toss around a couple of times, and serve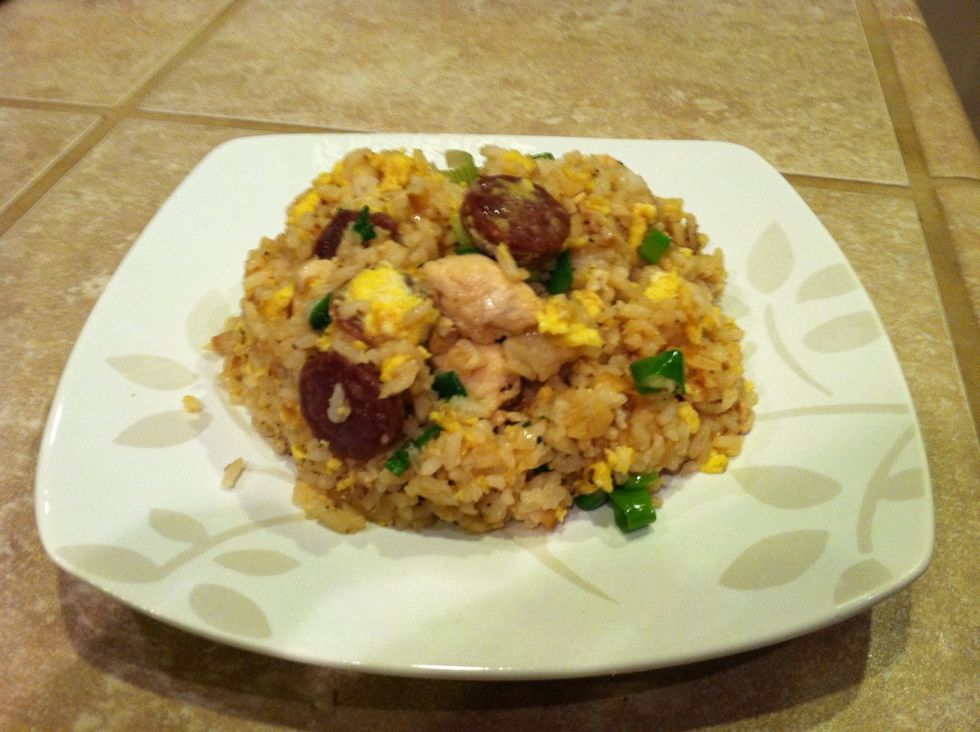 Enjoy!
2 stalks of green onions
3 eggs (beaten)
Bowl of Rice (preferably day old,)
4 cloves minced garlic
1 chopped shallot
Diced quarter chicken breast
Chinese Sausage
Oyster sauce
Soy sauce
Shaoxing rice wine
Black pepper